Over on Otley road, the popular burger chain Fat Hippo is serving up the ultimate PB&J burger.
It's been in Headingley for roughly six months now. First operating as a takeaway-only throughout the lockdowns, it's now open for dining in as well as delivery and there are some seriously good looking burgers on the menu here.
The restaurant is pretty famous for its signature PB& double J burgers, which combine all the comfort of your favourite childhood sandwich with two big, beefy patties encased with chunky peanut butter, American cheese, bacon jam and smoked chilli jello in a brioche bun.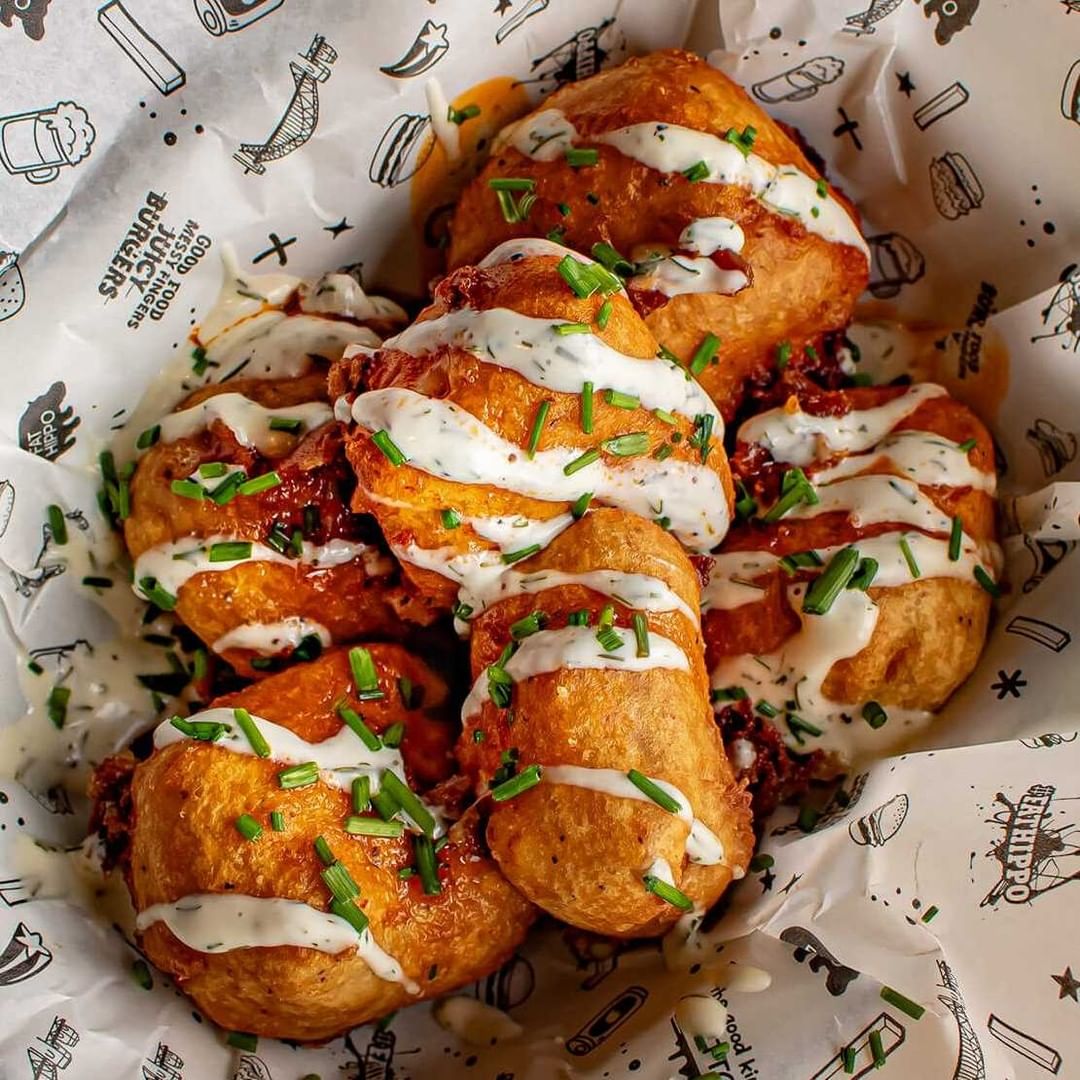 PB&J not your thing? Not to worry, there are loads more epic creations to check out on the menu here.
Other must-tries include a 'Hangover III' burger with buttermilk chicken, smoked bacon and American cheese with pickles, ranch and BBQ sauce, and a monstrous '4×4' burger which has – you guessed it – a whopping four patties inside, plus Fat Hippo's signature burger sauce, American cheese and smoked bacon.
The selection for vegans is also pretty belting here, with not one, not two but five different burger options. Until recently, that was pretty unheard of in a chain burger restaurant, so props to Fat Hippo for flying the plant powered flag.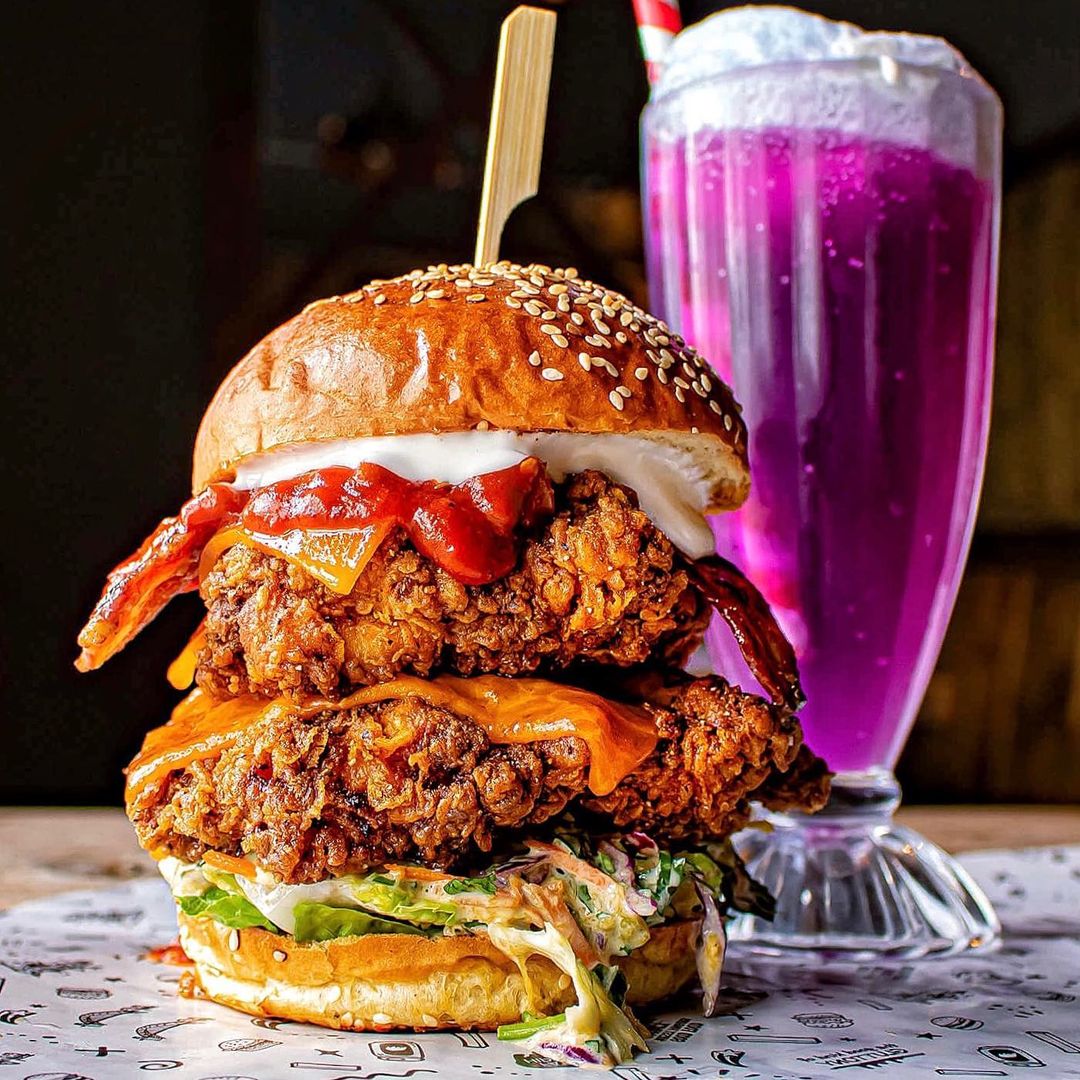 With a choice of single, double, or fried plant patties, burger combos include the likes of the 'Harlem Flake' (southern fried plant-based patty, vegan cheese, pink onions, sriracha mayo, lettuce and chipotle slaw) and the Oprah Sin-Free (double plant-based patty, vegan cheese, Cajun fakon bits, onion rings + Fat Hippo sauce).
Speaking on the brand's recent move to Headingley, Fat Hippo founder Michael Phillips said: "After a successful stint in Trinity Kitchen and a staycation at Leeds Festival with our Fleet, it was only a matter of time before the Hippo came to Headingley.
"The people of Leeds have always been so welcoming and have made it known over the years on our social channels that they want a Fat Hippo set up here.
"Our new location on Otley Road is the perfect place to finally bring 'the good kind of gluttony' to Leeds permanently".
To see Fat Hippo's full menu and book, head to their website here.