Loaded fries, dirty burgers and Biscoff milkshakes: Hooyah Burgers is a build-your-own-burger joint that really is a fussy eaters dream.
The new restaurant has only been open as a restaurant in Leeds for two weeks, but their takeaway service has been interrupting the burger scene for quite some time.
Hooyah burgers have become a big name in Leeds- especially on Deliveroo. Their range of vegan alternatives are always recommended in The Hoot's comments section so when we heard that the burger company would be opened a permanent store on Albion Street: we were all ears.
Combining American-style diner culture with neon lighting and quirky furnishings, Hooyah is all about that big burger experience. Think giant milkshakes, onion rings aplenty and unlimited burger choices, with 15 different sauces.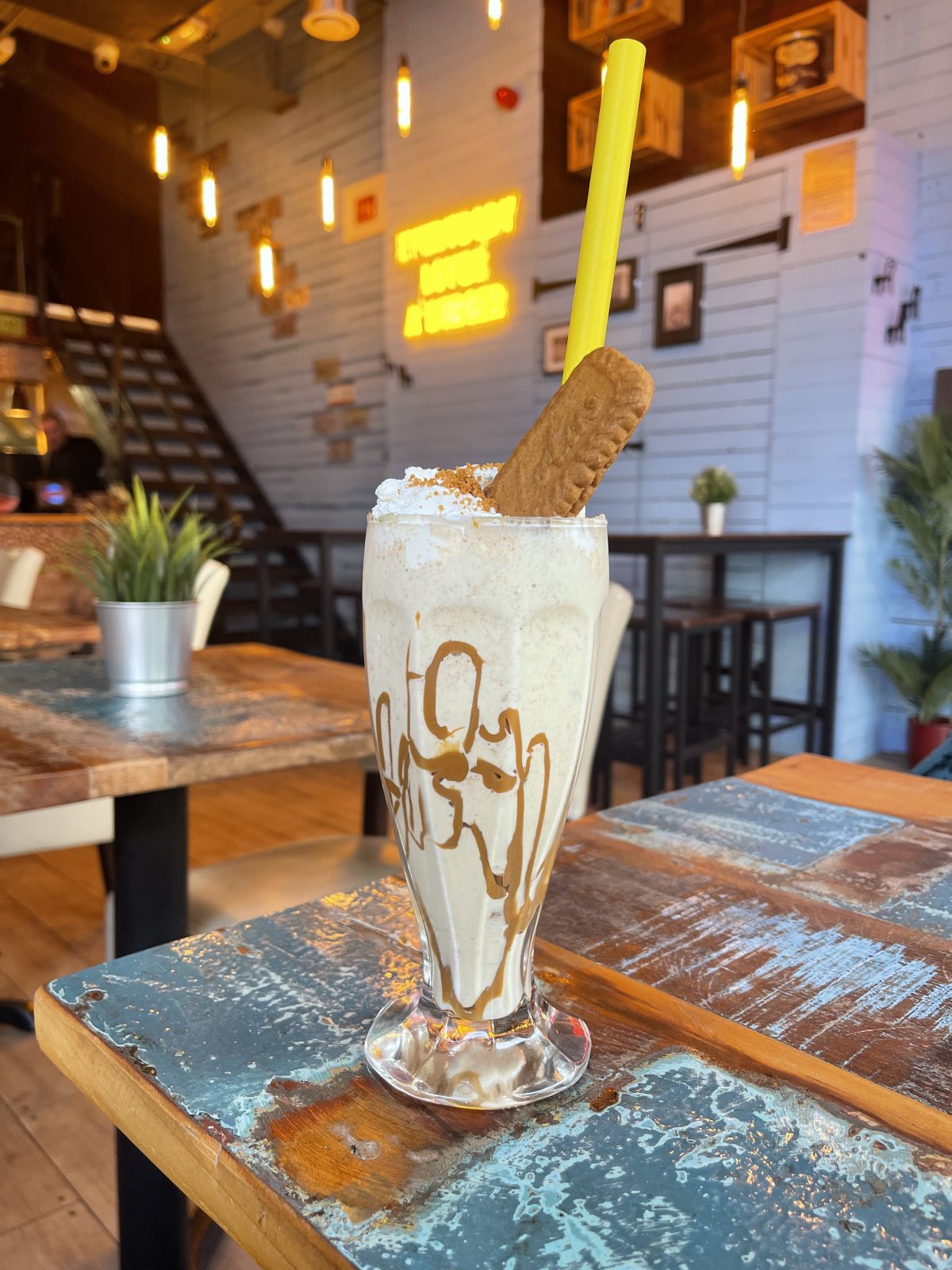 Read More: All the new openings coming to Leeds in spring 2022
The menu concept was made out of the owner's longing for a choice when it comes to burger options in restaurants: questioning why should you have to have pickles or tomatoes as standard (not to mention the sauce options), Hooyah has taken everything you know about a burger joint and flipped it on its head.
Here, the customer is in the driving seat and can tell you the chef's exactly what you want- it really is a fussy eater's dream.
On the menu, you choose everything from what type of bun to whether or not you add pickles, simply make your selections by writing on their menus and build your own burger combo.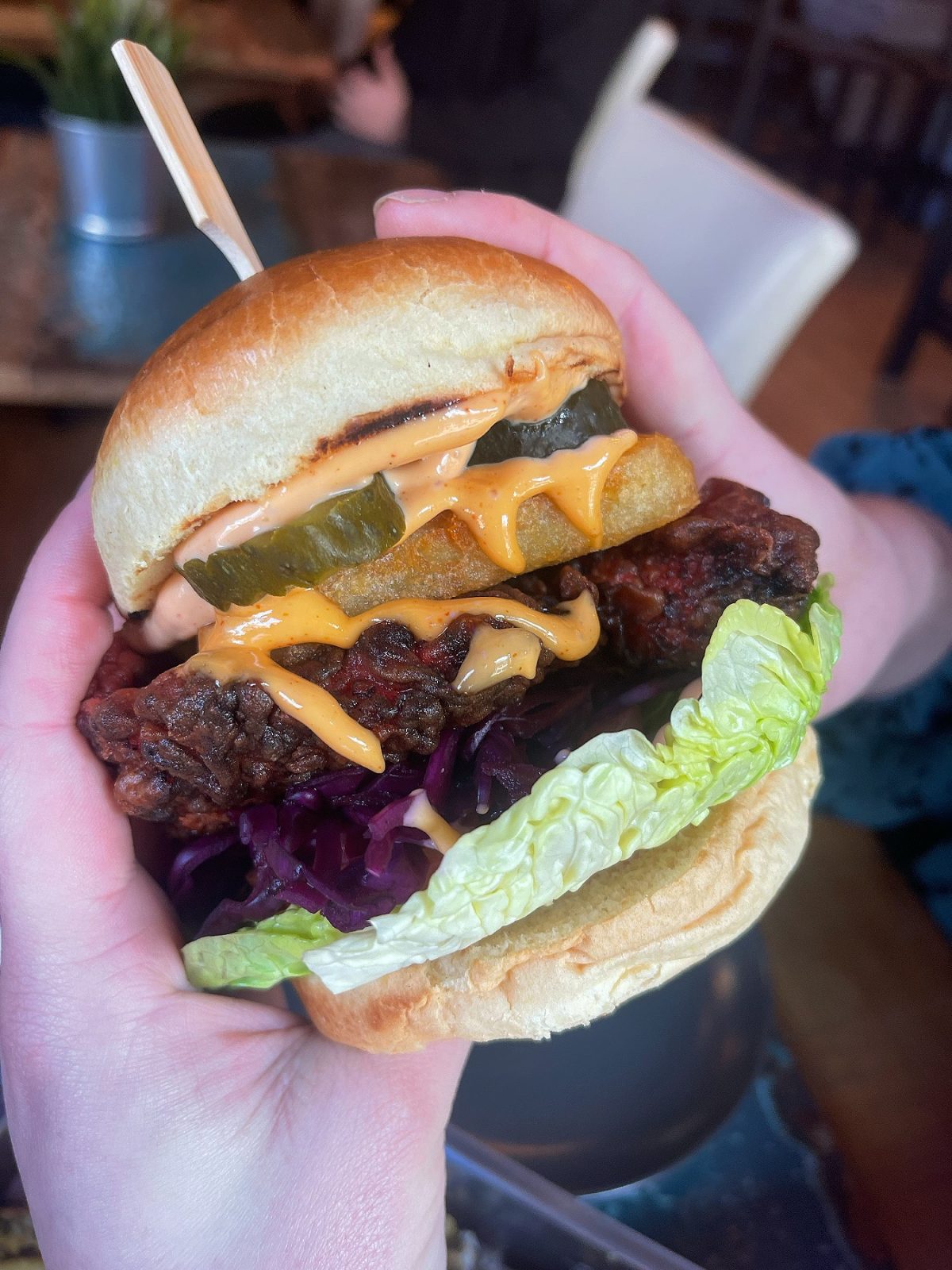 Go through the four different types of buns, wraps and salads before selecting the patty: there's Beyond Meat vegan, two 4oz beef and a choice of either fiery or regular buttermilk chicken before moving onto the complimentary salad options.
There's even four different types of cheese to choose from (american, nacho, mozzarella and Applewood smoked vegan) and a whopping 15 different sauces.
After that it's an extra 25p-£1.50 to add extra toppings like slaw, caramelised onion, onion rings, hash browns or even meaty additions like BBQ pulled pork and streaky bacon. You'll also have the chance to double up your patties and choose from house cooked fries, curly fries and sharer portions on a vast range of pre-formulated loaded fries options.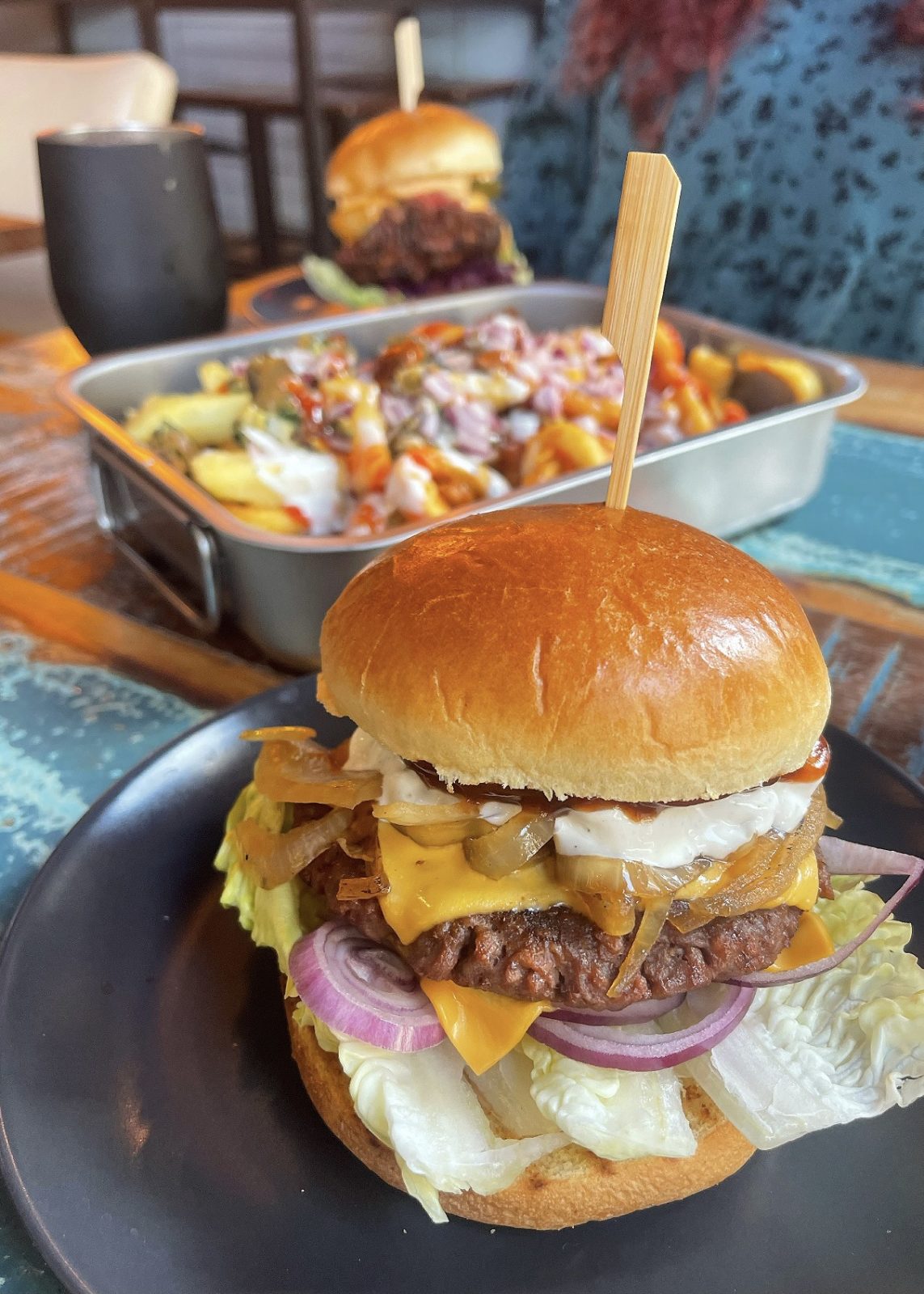 If you're anything like us, this method will give you the freedom to design your dream burger: albeit with a little self-inflicted stress to ensure that you pick all the right flavours.
The Chic-a-go loaded fries are made up of crumbled Falafel and Spinach and come highly recommended: making them our go-to choice. Accompanied by a vegan yoghurt and mint Sauce, mango chutney, chopped red onion and chilli sauce- all inspired from the Indigenous tribes of Chicago, these are going to be our regular order once Hooyah opens its doors in the coming weeks.
Read More: The best vegan loaded fries to try out in and around Leeds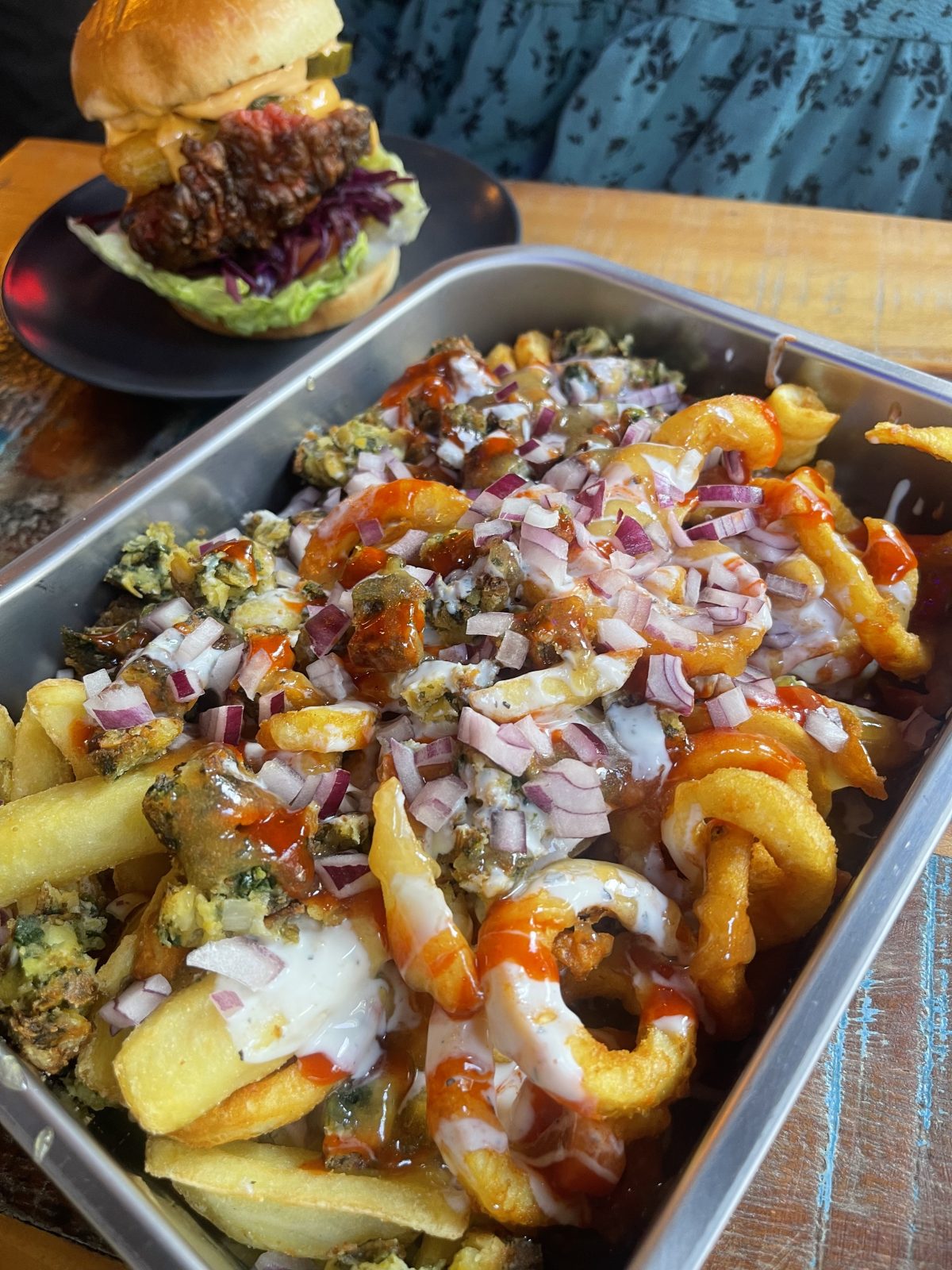 Each burger starts at an equal price of £9.99 and can be ordered with a range of additional sharers like chicken strips, onion rings and a vast selection of thick, creamy milkshakes.
To make up your dream burger, or to find out more information about newly-opened Hooyah, visit the burger joint's Instagram page or restaurant space on Albion Street in Leeds city centre.
Feature Image- The Hoot Leeds