A local primary school will be hosting a climate strike this afternoon to protest against climate change.
Moor Allerton Hall Primary School will be swapping Maths and English for a day of learning about the COP26 and ongoing climate emergency.
The children will been learning about how to use their voices to make a difference and will join young activists around the world on strike this morning.
The strikes, particularly in Glasgow where the COP26 is taking place, are demanding action on climate change before changes become irreversible.
Moor Allerton Hall Primary School are also striking against the national curriculum in school to learn more about climate change.
The protest march will be held in the playground at 2.15pm and have invited parents and carers to join the protest.
This isn't the first time that the Roundhay school have paused their usual curriculum to make time to learn about climate change.
Playground climate strikes have been held on the school grounds. Pupils created their own placards to explain why they think the planet needs to rethink its environmental priorities.
A select number of year six pupils have also attended to the YouthStrike4Climate protest in Leeds to represent the primary school and their message.
Staying true to the school motto: "Moor Allerton Hall gives you the roots to grow and the wings to fly", pupils will spend today learning about the effects of climate change in an easy-to-understand way.
Without passing on any 'climate anxiety', staff will be delivering the key messages of global warming and encourage children to use their voices to make positive changes.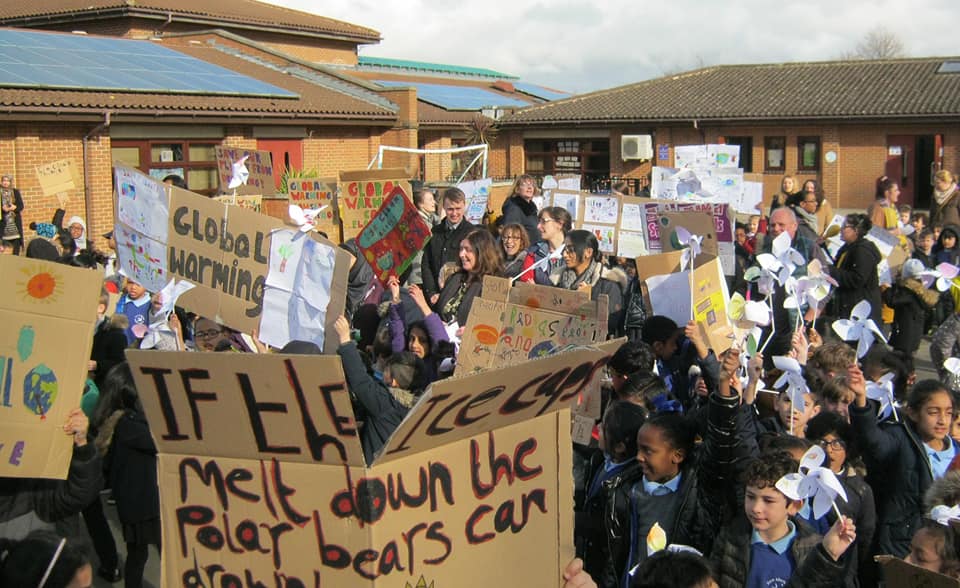 There will be climate action aplenty over the weekend.
On Saturday 6 November, COP26 Global Day of Action, has inspired a large climate protest at Millenium Square.
Local speakers will explain the important steps that can be made in Leeds to reduce carbon emissions and reverse the devastating effects of climate change that are already evident in the city.
The protest will leave Millenium Square at 1pm and march around Leeds city centre before returning to that square, where the event will end at 5pm.
Feature Image- Moor Allerton Hall Primary School