Hundreds of thousands of workers across the UK are striking today, in what's been described as the 'biggest' day of strike action in more than a decade.
Teachers, train drivers, and civil servants are among those walking out in the ongoing battle for better pay.
Around 85% of schools in England and Wales are believed to be fully or partially closed today due to the teacher strikes.
It comes after what has been a turbulent time in recent months, with sectors ranging from nursing and paramedics, to rail, postal, border force, and more all staging differing forms of continued industrial action over pay and working conditions, The Manc reports.
As many as 300,000 teachers, who are members of the National Education Union (NEU), are staging walkouts today, with around 23,000 schools in the two nations set to be affected.
Parents, carers, and guardians of school-aged children facing varying levels of disruption as a result.
Teachers are striking for a pay rise to be above inflation, and are asking for the UK government to fund the pay rise, instead of it coming from existing school budgets.
Education Secretary Gillian Keegan has previously called the teachers strikes "deeply disappointing", and claimed that the government has met teaching unions' requests for an extra £2 billion in school funding in England.
But these comments have been widely criticised by opposition, and deputy Labour leader Angela Rayner has even accused the government of deliberately stoking the conflict.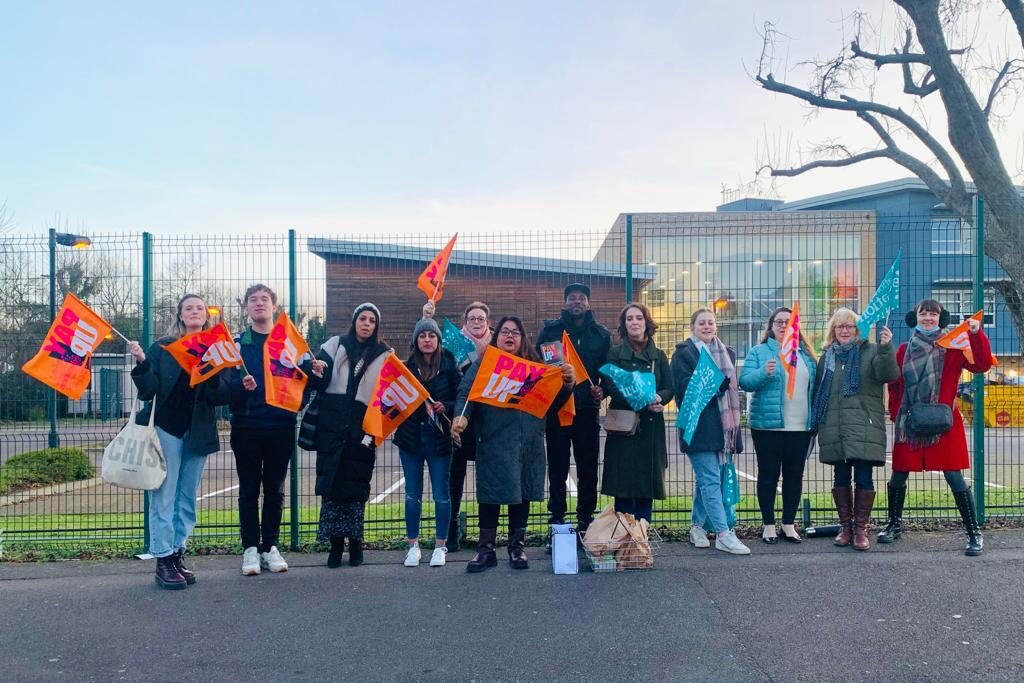 Aside from the teacher strikes, industrial action is also taking place in several other sectors.
Today is the first of two days of strike action by train drivers from the ASLEF and RMT unions in a long-running dispute over pay and conditions, while university lecturers and bus drivers are also staging walk-outs today too.
Civil servants are also staging walk-outs today, with around 123 government departments prepared to be disrupted by industrial action.
Overall, it's estimated that about 500,000 workers from all the different sectors mentioned are taking part in walkouts today, according to the Trades Union Congress, which would officially make it the "biggest" day of strike action in more than a decade.
The government has conceded in a statement addressing the mass strike action that today will be "very difficult" for the public.
Featured Image – Unsplash