Yep, you read that right.
To celebrate National Pizza Day, the launch of Rudy's third pizzeria opening in Leeds and just because we thought – who wouldn't want pizza for a year? – we've got one heck of a giveaway lined up for you.
The lucky winner will receive Famiglia Card – a special 'black card' that means you will have access to a whole lot of pizza throughout the year.
Over 100 to be exact.
View this post on Instagram
The Famiglia Card can be used twice a week for an entire year at any of Leeds three venues – so you can make your way around Leeds every week and have some of the best scran in town without forking out a penny.
How to enter this mammoth giveaway
It really couldn't be more straight forward.
To be in with a chance of winning a year's worth of Rudy's pizza, all you need to do is head to our Instagram, give us a follow (@thehootleeds) and Rudy's (@wearerudyspizza), and comment someone that you'd take for pizza, or that might want to enter too.
View this post on Instagram
There's bonus points for sharing onto your story, and every comment will count as one entry- so make sure to tag as many friends as you can to increase your chances.
The giveaway winner will be announced by The Hoot Leeds and Rudy's ONLY. Please do not follow any other accounts claiming to be a part of this or respond to any messages apart from @thehootleeds and @wearerudypizza.
T&Cs apply – and can be found on the Rudy's website here.
Rudy's Pizzeria brings a slice of Italy to the north – and we love them for it
Born in 2015 in Ancoats, Manchester, the foodie favourite has since expanded across the north to bring Marinara, Margherita and Calabrese to Leeds, Manchester, Liverpool, Birmingham and even the capital.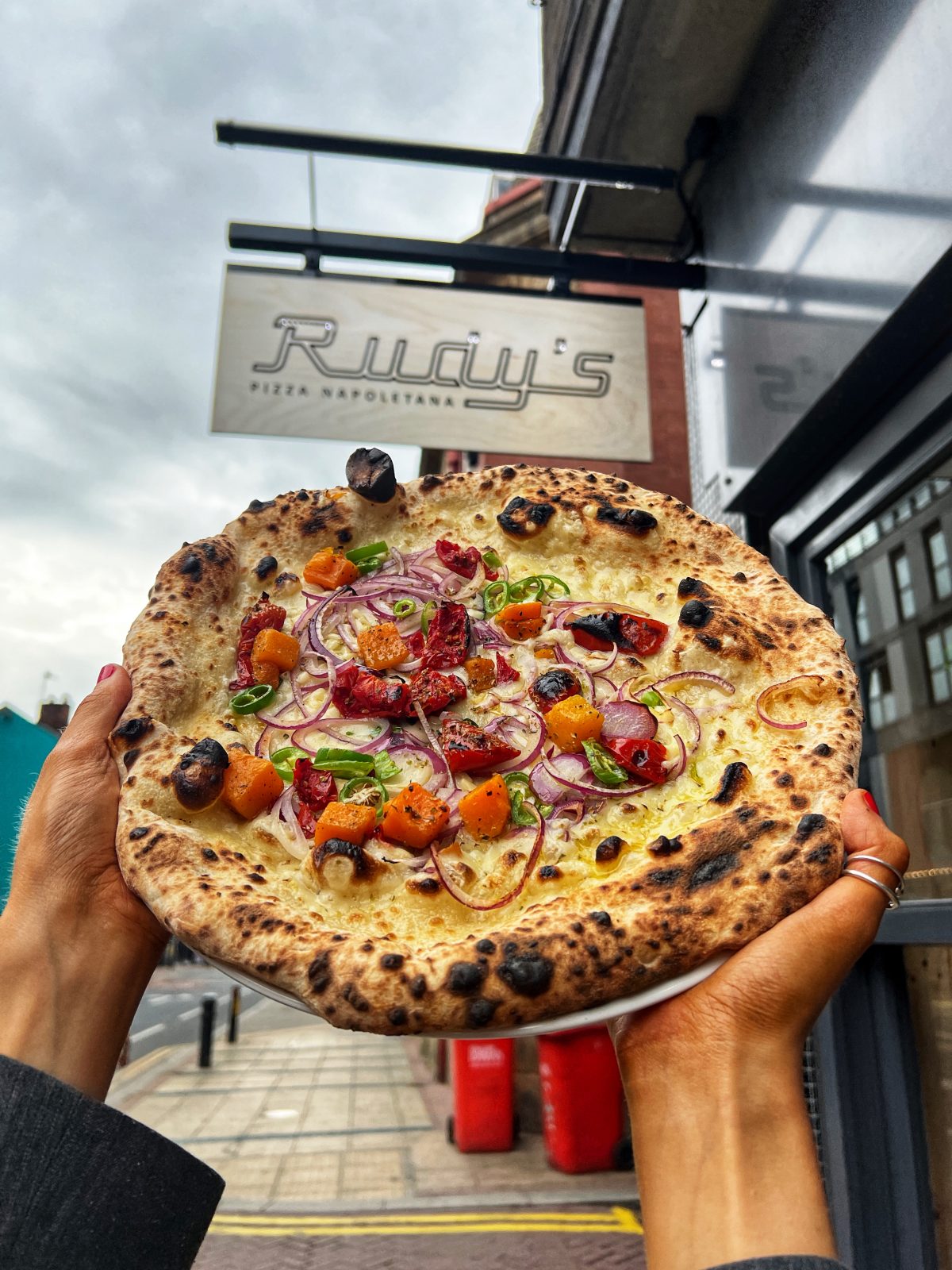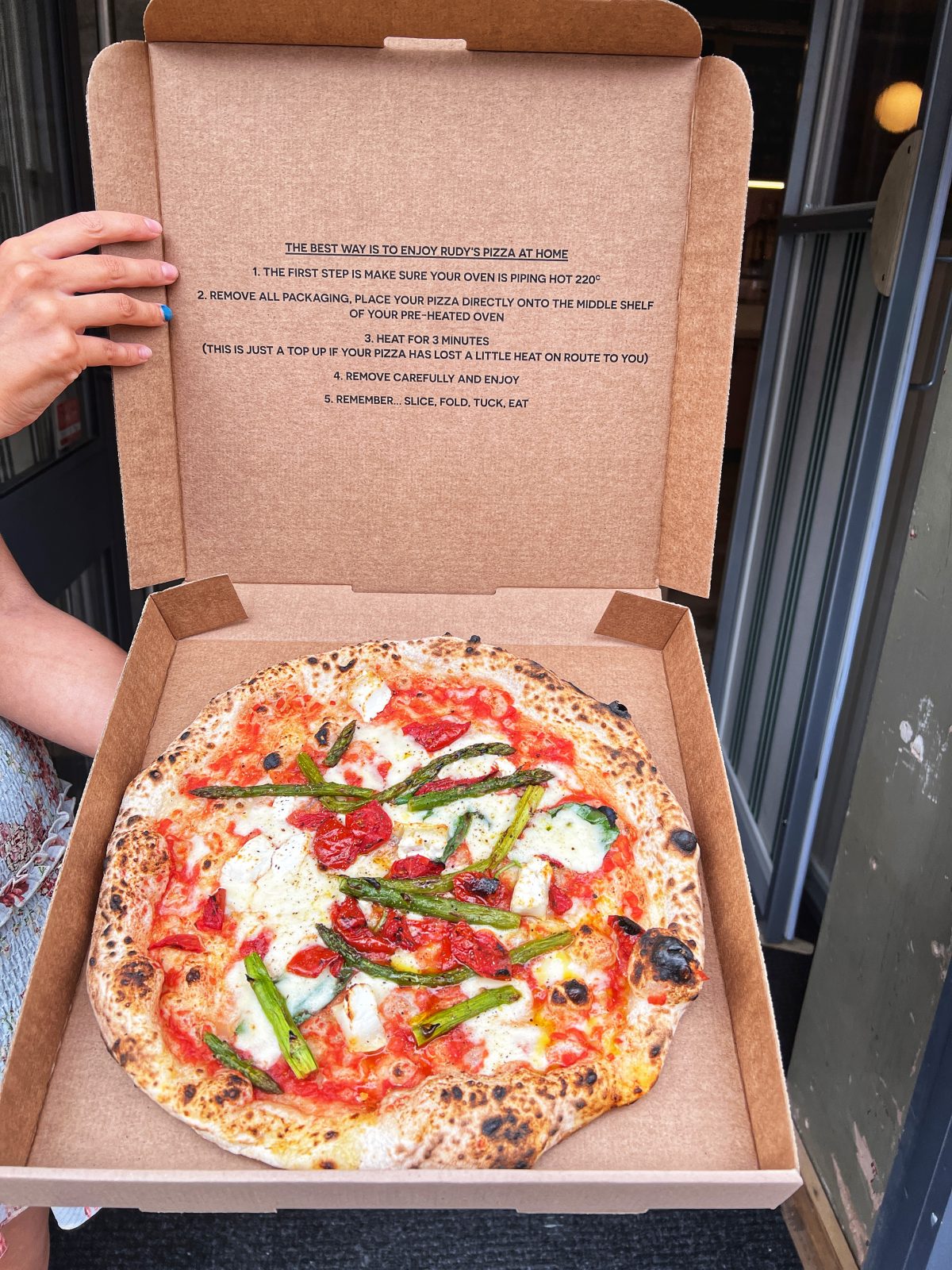 Having opened a second site last year in Chapel Allerton, Rudy's is continuing to bring Leeds a true Italian feast, with fresh pizzas made using Caputo '00' flour (which ferments for at least 24 hours), with quality ingredients imported from Naples, including the likes of San Marzano tomatoes grown on fields next to Mount Vesuvius, and Fior di Latte mozzarella.
As for drinks, you'll find a classic Italian-dominated wine list, popular aperitivos like Aperol Spritz and Campari soda, and a selection of different beers and softs.
How does the Famiglia Card work?
Essentially, a black card is a sign of being a 'top fan' of a food or drinks vendor that gives you unlimited free food. Nandos 'High Five' black card, as seen from the likes of Stormzy and Ed Sheeran started the trend and the concept has since become a national phenomenon.
Now the concept of a special card has been around for a while now, but the Rudy's version is as rare as they come – so any recipient will be sure to treasure this.
The idea is that you simply walk into any of Leeds' Rudy's restaurants and show the staff your Famiglia Card and get your pizza on the house.
That's it – as simple as can be.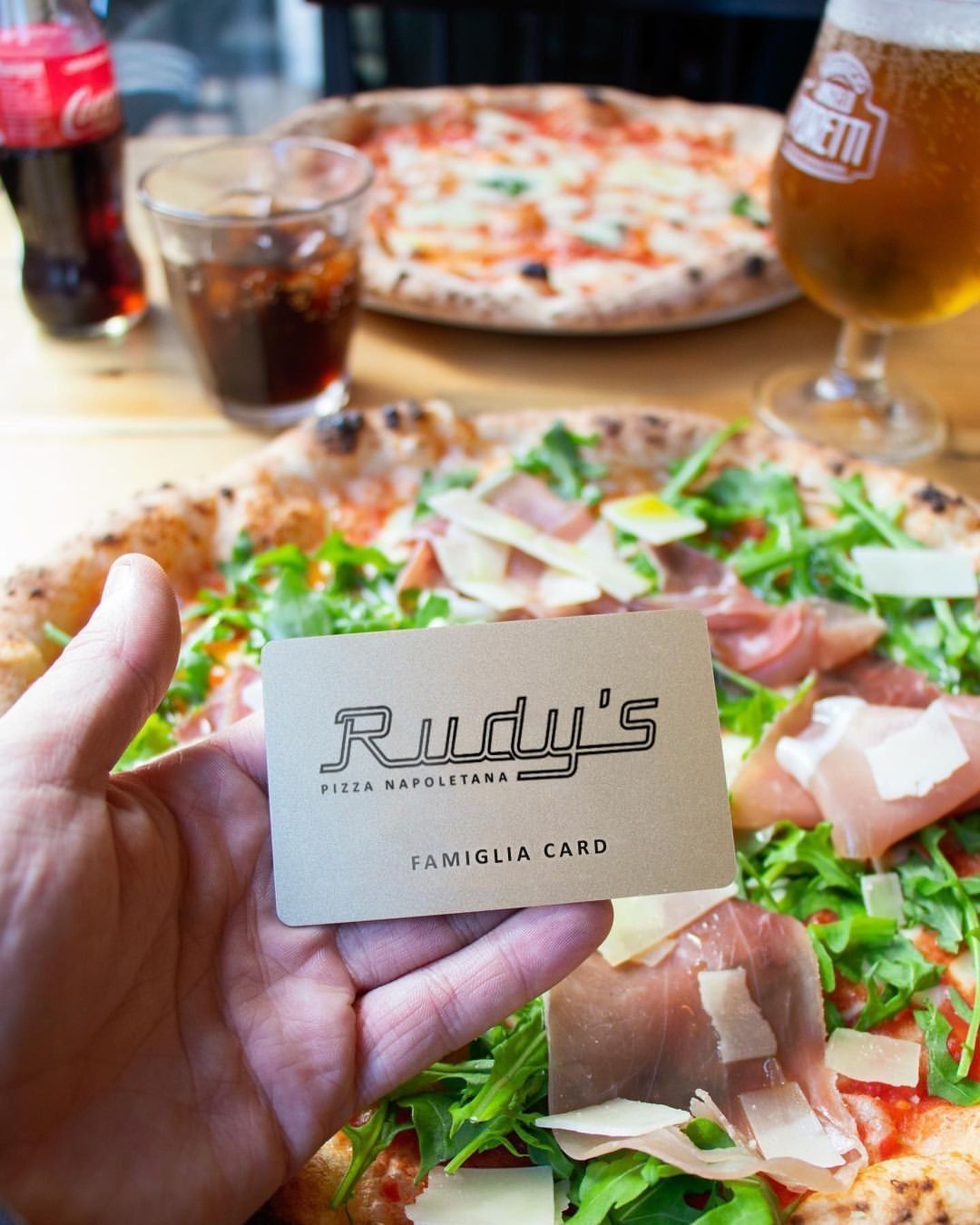 Where can I find my nearest Rudy's?
There's three in total in Leeds. One in the city centre, just moments from the train station on New Station Street – so it's perfect for meeting friends, a work lunch break or winding down from a long day before heading on your commute home.
The second is in Chapel Allerton. Having opened in the suburb last summer, the pizzeria took over the former Casa Mia site on Stainbeck Road and has been tempting locals and newcomers out of the city centre with light and crisp pizzas, unlike anything else you'll find in the local area.
The new site will see a new foodie hotspot appear on Otley Road in Headingley in March, and there will be ample opportunity to taste test the authentic Neapolitan classics once open.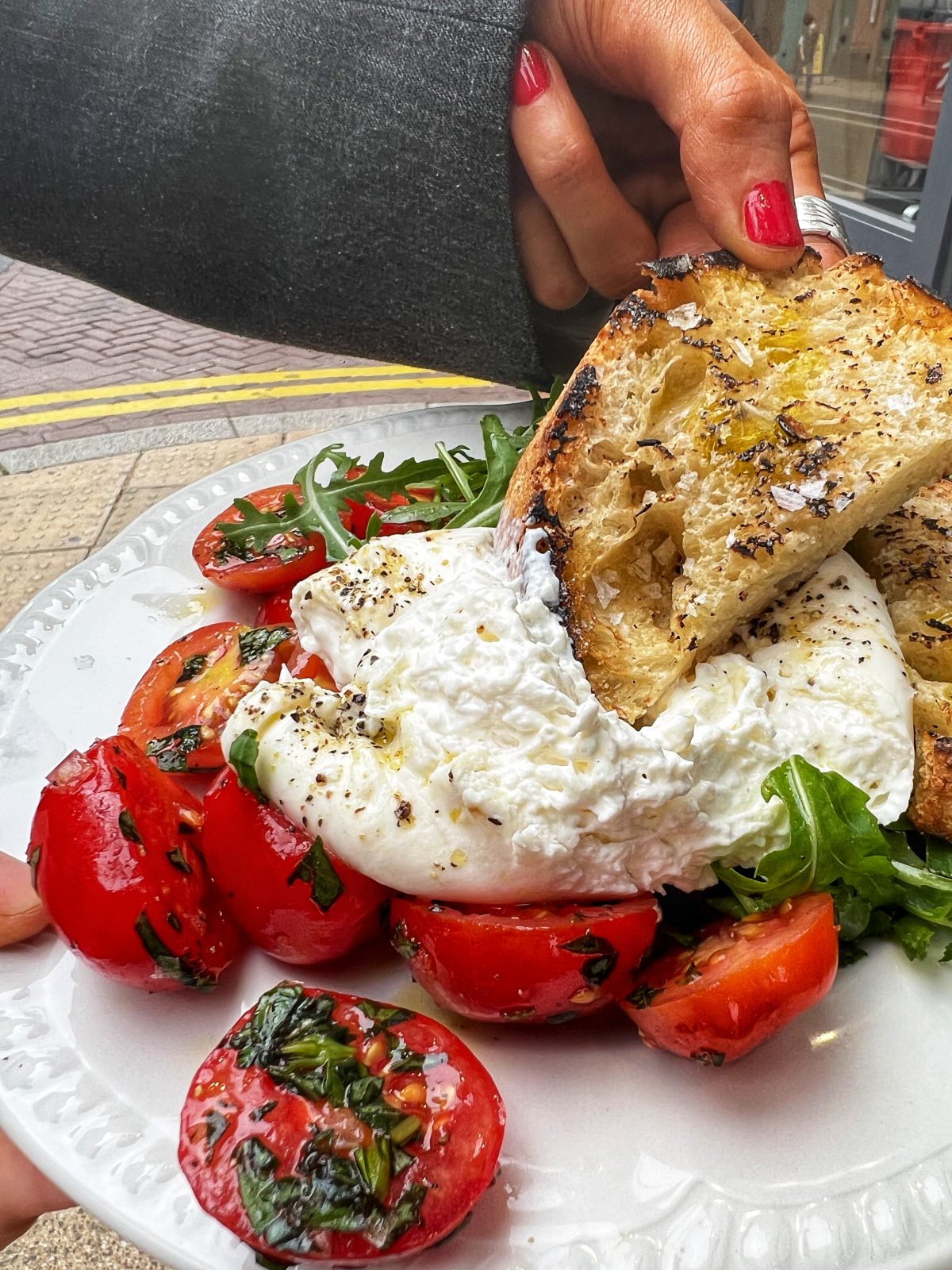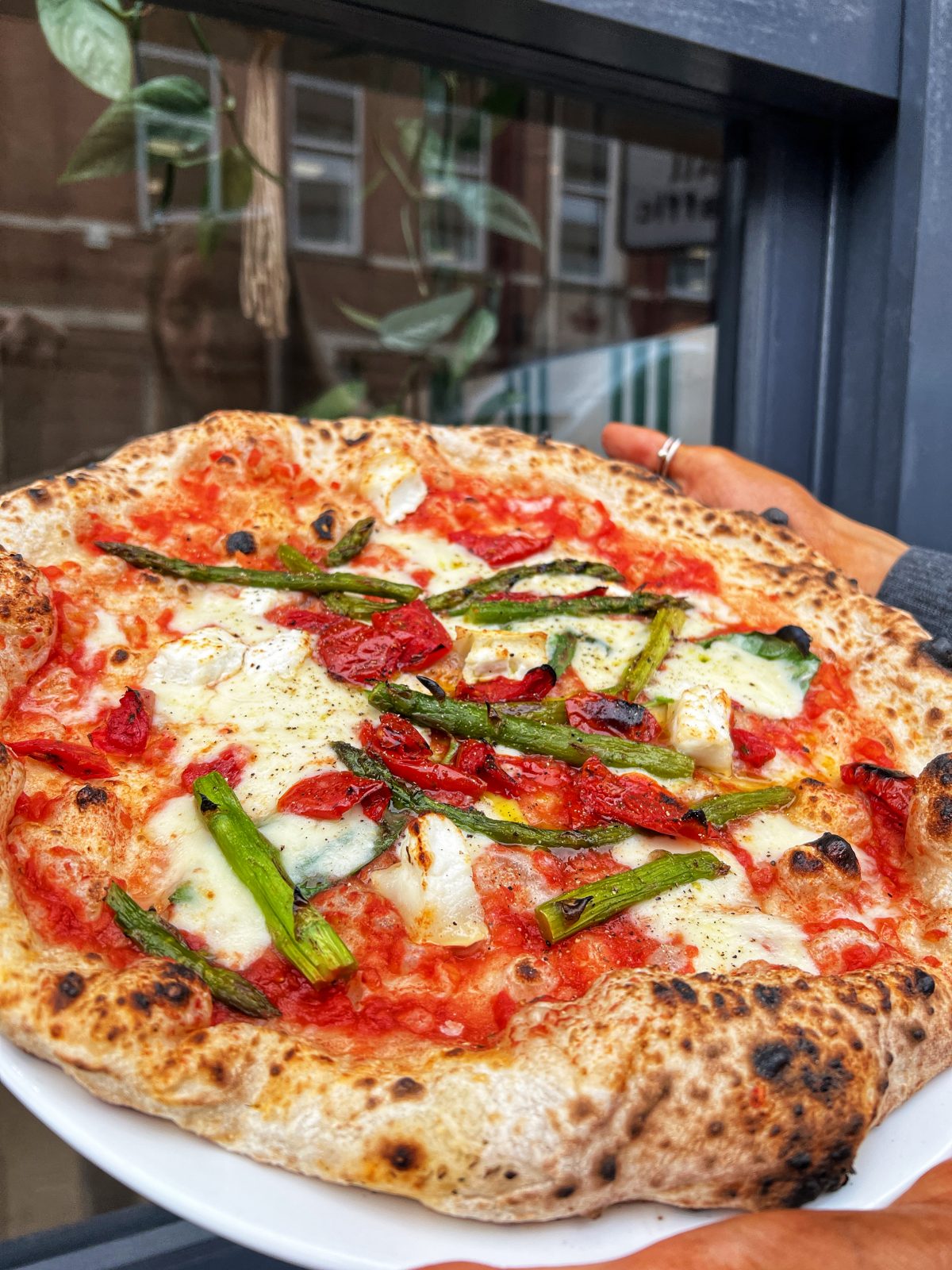 For more information on this giveaway, visit @thehootleeds on Instagram.
Feature Image- The Hoot Leeds