There's a taste of New York right here in Leeds.
Whilst travelling to the big apple is now a possibility thanks to the relaxation of travel restrictions, we can't exactly hop over the pond every time we crave some American-style cuisine.
Having recently launched their spring menu, any of Manahatta's venues in Leeds offer a taste of New York inside their bar without the six-hour flight.
The bar chain is already well known around the city for its bustling ambience, holding a reputation for being a favourite amongst those seeking an escape from the 9-5 and a refreshing menu of food and drink, so naturally their updated spring menu is no exception to this.
Channeling their New York influence even further, Manahatta has upgraded their sandwich section to become NYC-style sourdough bagels and light and fluffy bao buns with toppings of your choice.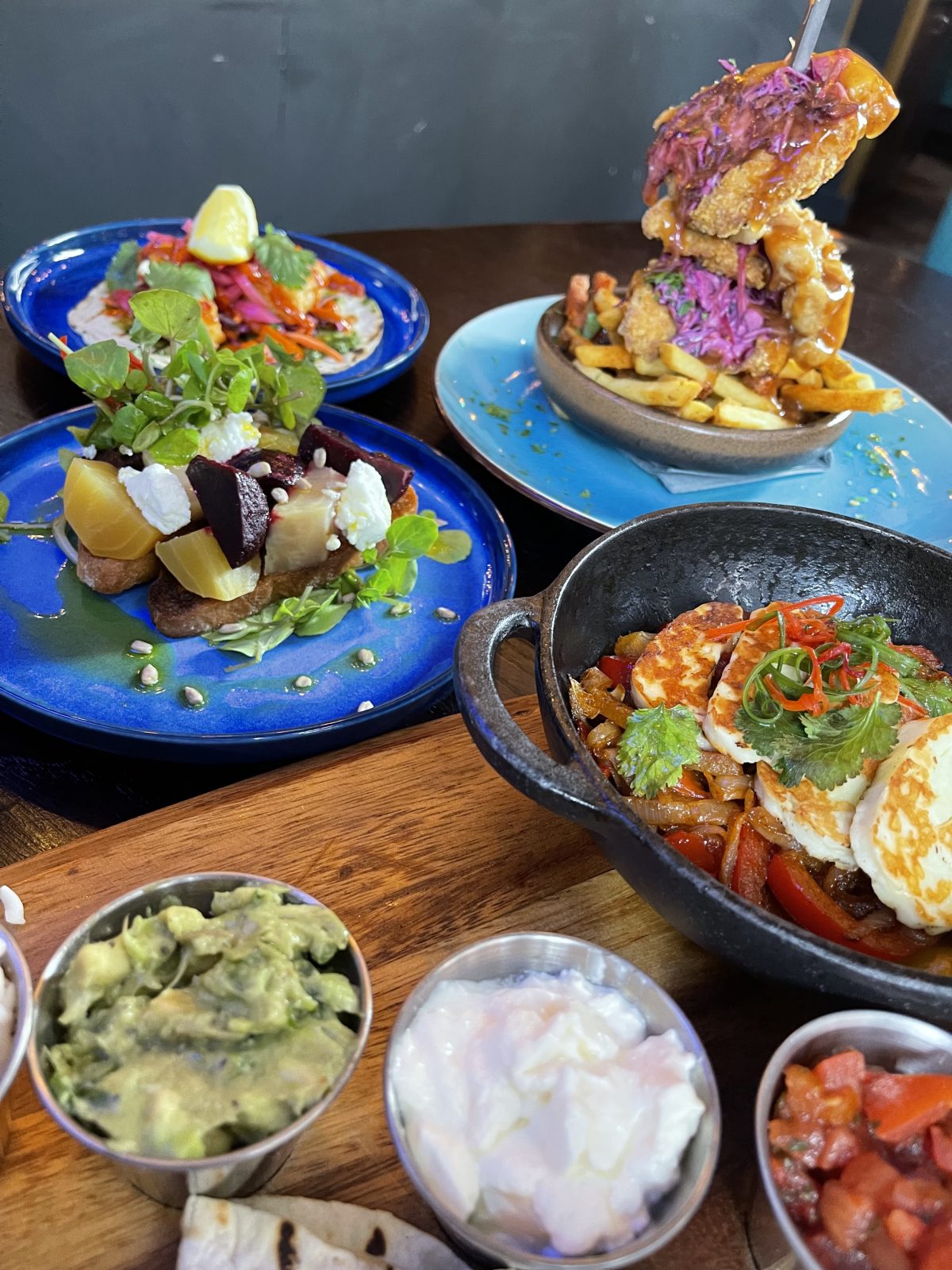 Read More: Leeds-based bar group bans all Russian drinks from its venues
The Rueben bagel is also a must-try authentic New York classic and is stuffed with pastrami, cheese, sauerkraut, gherkins and sweet mustard.
Discerning Leeds foodies will notice the return of the huge Empire State Chicken stack.
The lunch and dinnertime option comes as a towered stack of crisp coated chicken, waffles, American cheese, purple slaw and maple syrup, with a serving of barbecue sauce or thick gravy to pour over the stack and fries. Thick, juicy and tender- this is the ultimate chicken dinner inspired by the USA.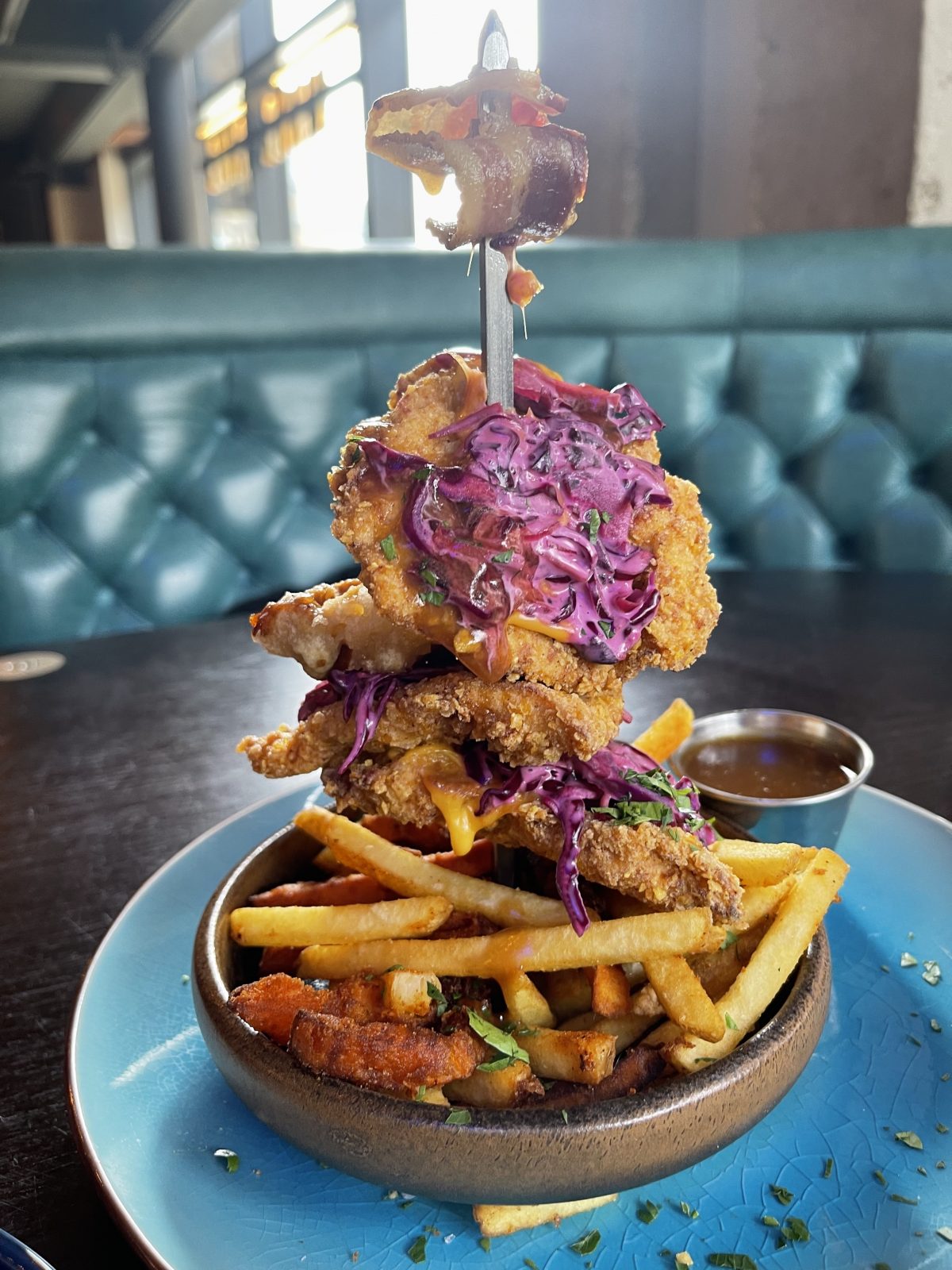 Carnivores will also be delighted to see indulgent upgrades like Manahatta's new and improved recipe for the Steak Frites: sliced 8oz rump steak, fried onions, garlic mushrooms, Monterey Jack cheese and peppercorn sauce, loaded onto skin-on fries.
Elsewhere on the menu, guests are finally welcoming the return of dishes designed to be shared. Their updated selection of small plates includes the Mojo Cod Tacos, topped with salsa verde, mojo sauce and crunchy slaw and the Beet 'n' Goat Bruschetta, bursting with colour, creamy English goat's cheese and red, candy and golden beetroot.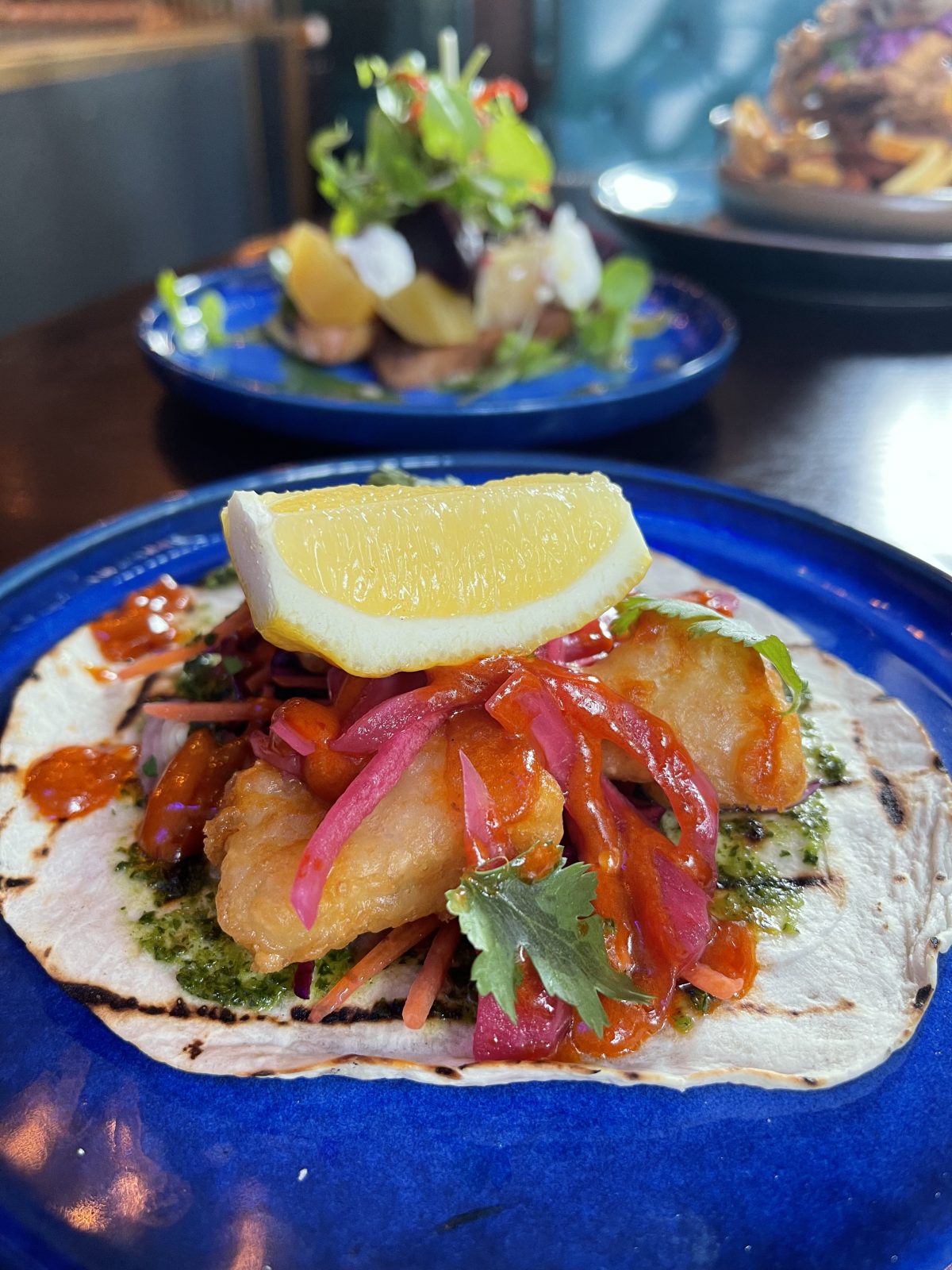 These are light, summer-inspired options that are bursting with zesty flavour, perfect for an afternoon in the beer garden.
The halloumi fajitas are just as colourful and packed with flavour: create your own combinations using sizzling slices of halloumi, toasted wraps and a whole host of toppings like tomato salsa, guac and bright salads.
The new Manahatta brunch menu is available until 4pm each day, whilst the main menu takes guests into the evening with larger portions and incredible flavours that truly do resemble a bite of New York City.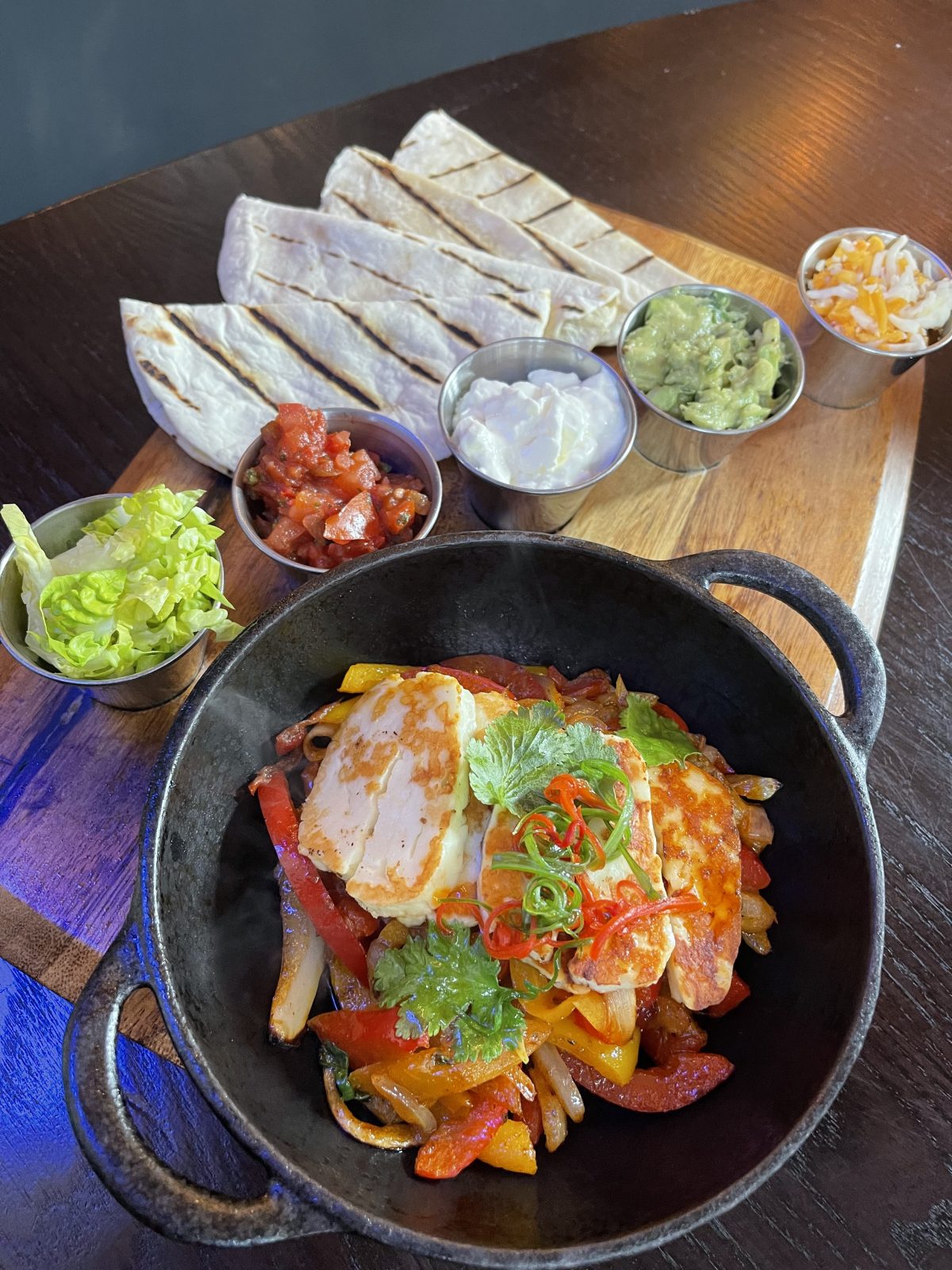 Read More: The best things to do in Headingley and Far Headingley at the weekend
To get your foodie fix, Manahatta have multiple bars in Leeds: two in the city centre on Greek Street and Merrion Street, as well as a large venue in Headingley.
Feature Image- The Hoot Leeds