A house in the Yorkshire Dales previously dubbed the 'loneliest' in Britain is on the market, with £50,000 knocked off the asking price.
The former railway worker's cottage is located right on the trail of the legendary Yorkshire 3 Peaks Challenge, on the ascent up Whernside.
There's not a neighbour in sight… but also, at present, no mains electricity or water. Previous owners got their power from a windmill and a generator.
The house takes 'remote living to the next level', Rightmove said, with no vehicular access for viewings.
And although you'll be all alone living up there in the Yorkshire Dales, you won't be totally isolated… you'll probably have a few hundred walkers going past your front door every day.
The house is listed as an 'exciting renovation project', with potential to turn it into a private holiday home, a unique Airbnb or a refreshment stop on the popular hiking route up Whernside.
Darren Spratt from estate agent Fisher Hopper told the BBC: "We've never had anything quite like this."
"It's about a 20 to 25-minute walk to the property," he added. "That's one way to lug your shopping."
He also said that although the home has drummed up a lot of interest, a new buyer hasn't yet been found for it.
The property listing states: "Exciting renovation project in a stunningly beautiful location. 3 Bleamoor Cottages is a former railway worker's home situated on the main hiking path up Whernside, in the Yorkshire Dales.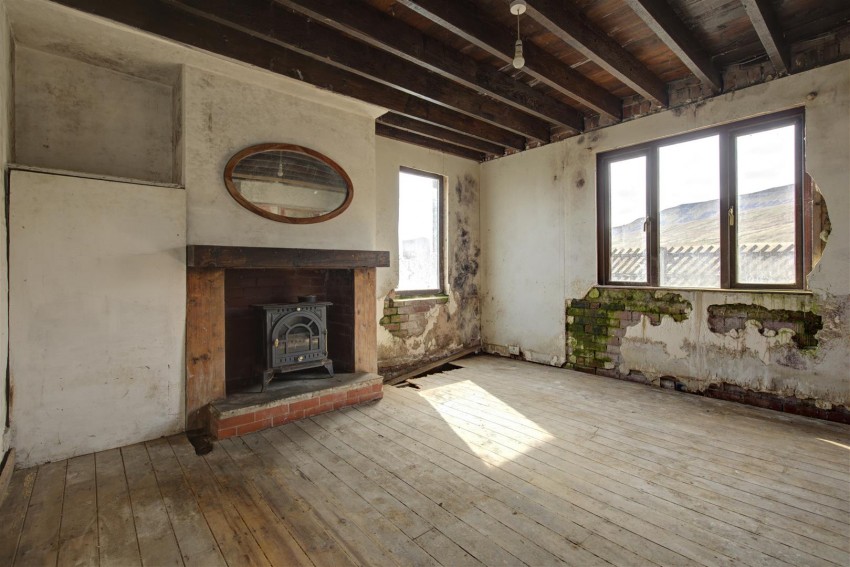 "Adjacent to the famous Settle to Carlisle railway line above Ribblehead, the property presents an interesting investment, with a range of potential commercial opportunities apparent: private holiday home; unique AirBnB style experience; bunkhouse or refreshment stop on the Yorkshire 3 Peaks Challenge route. Plans will be subject to the necessary consents – this is in the heart of the National Park – but for the right buyer with vision, there is great potential here.
"Due to the unusual nature of the location, interested parties are advised that it is a 20 minute walk from the parking at Ribblehead Viaduct to reach this property. There is no vehicular access for viewings."
When Rightmove shared the listing, they wrote: "When having neighbours is just not your thing… This home located in the Yorkshire Dales takes remote living to the next level!"
The three-bedroom cottage is now listed with Fisher Hopper for £250,000.
Read more
Featured image: Fisher Hopper