After the first collaboration went on to be a smash-hit, Greggs and Primark are back with another fashion collection.
The budget fashion retailer and bakery chain are two of the best-loved brands in the UK, so it came as no surprise that news of them joining forces for a branded fashion collection full of trainers, t-shirts, socks, hoodies, boxers, and more would have gone down so well with fans when it hit shop shelves back in February.
But it turned out to be much more popular than most people expected.
Some of the products from the limited-edition "freshly-baked collab" not only sold out pretty much straight away, but shoppers even found items from the range to be listed on eBay for up to three times the original price.
Given the popularity of the first collection, it makes sense that the two brands would team up once again, and it's now been announced today that a new 21-piece collection is set to drop in all Primark stores nationwide from Friday 5 August.
This time round, the highly-anticipated collection will include bodysuits, bumbags, bucket hats, and even Croc dupe sling-back clogs.
If next Friday is just too long to wait though, keen fashion fans will able to get their hands on some of the items from the collection ahead of the official launch date, as a Greggs x Primark 'Snackfest' bus travels the UK this week and next.
Unfortunately, the bus not be making a visit to see us in Leeds though.
If you fancy hitting the road, the closest the bus will be stopping-off at is Manchester, with it parking up in Cathedral Gardens in the city centre this Friday 29 July from 11am-5pm.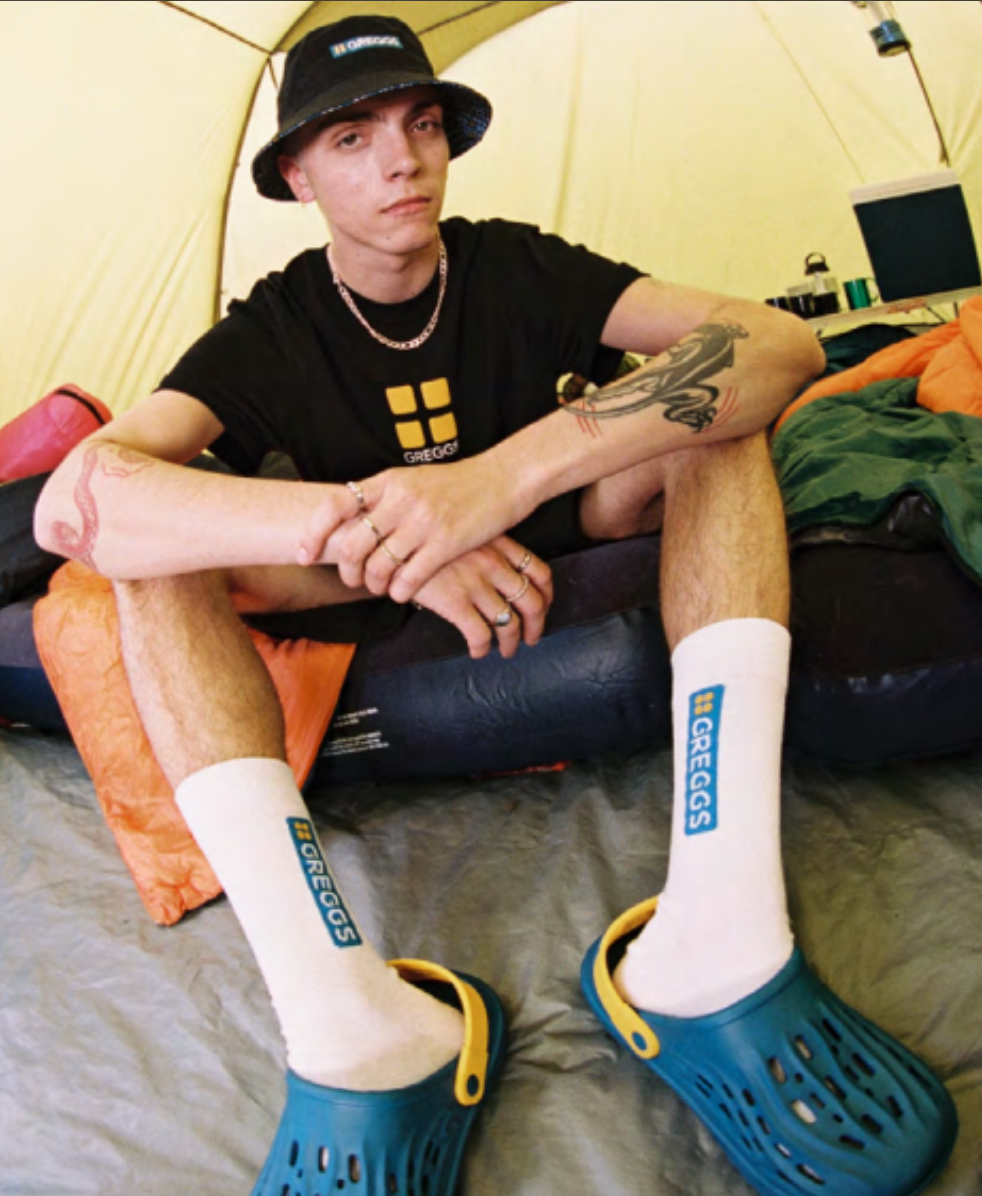 Not only is the Snackfest bus bringing items from the collection, but it will also have live music, competitions, and even some special guest appearances too, so make sure to keep your eyes peeled, as the brands seem to be keeping their cards close to their chest.
Speaking ahead of the launch of the collection, Hannah Squirrell – Customer Director at Greggs – said: "The reaction to our first official Greggs clothing collection was incredible and sold out even faster than we anticipated.
"We're excited to team up with Primark once again to deliver more fun and unique pieces that Greggs fans will wear with pride across the summer and beyond."
"I believe the best partnerships in fashion are those that are blindingly obvious but never boring or predictable," added Jermaine Lapwood – Head of Innovation and Future Trends at Primark.
"In a world of collaborations, it is important that we stand out and be different.
"As part of this drop, for the first time in Primark history we are taking the collection on the road and fans will be able to get early access to our own 'Snackfest' tour bus, which will pop up across the UK."
Featured Image – Greggs & Primark