In what has been a rather dull and drizzly week, the indie-pop hit-makers most definitely brought the sunshine with them alongside a truly electric performance.
For the fifth instalment of Sounds of the City 2023 on Thursday 13 July, British band Bastille took to the stage and boy they did not disappoint.
Celebrating 10 years since their seminal album, now being re-released as Bad Blood X, the show took us on a trip down memory lane through a thrilling showcase of their catalogue of classics.
A montage of Bastille's journey together was projected to the back of the stage, playing intermittently between tracks.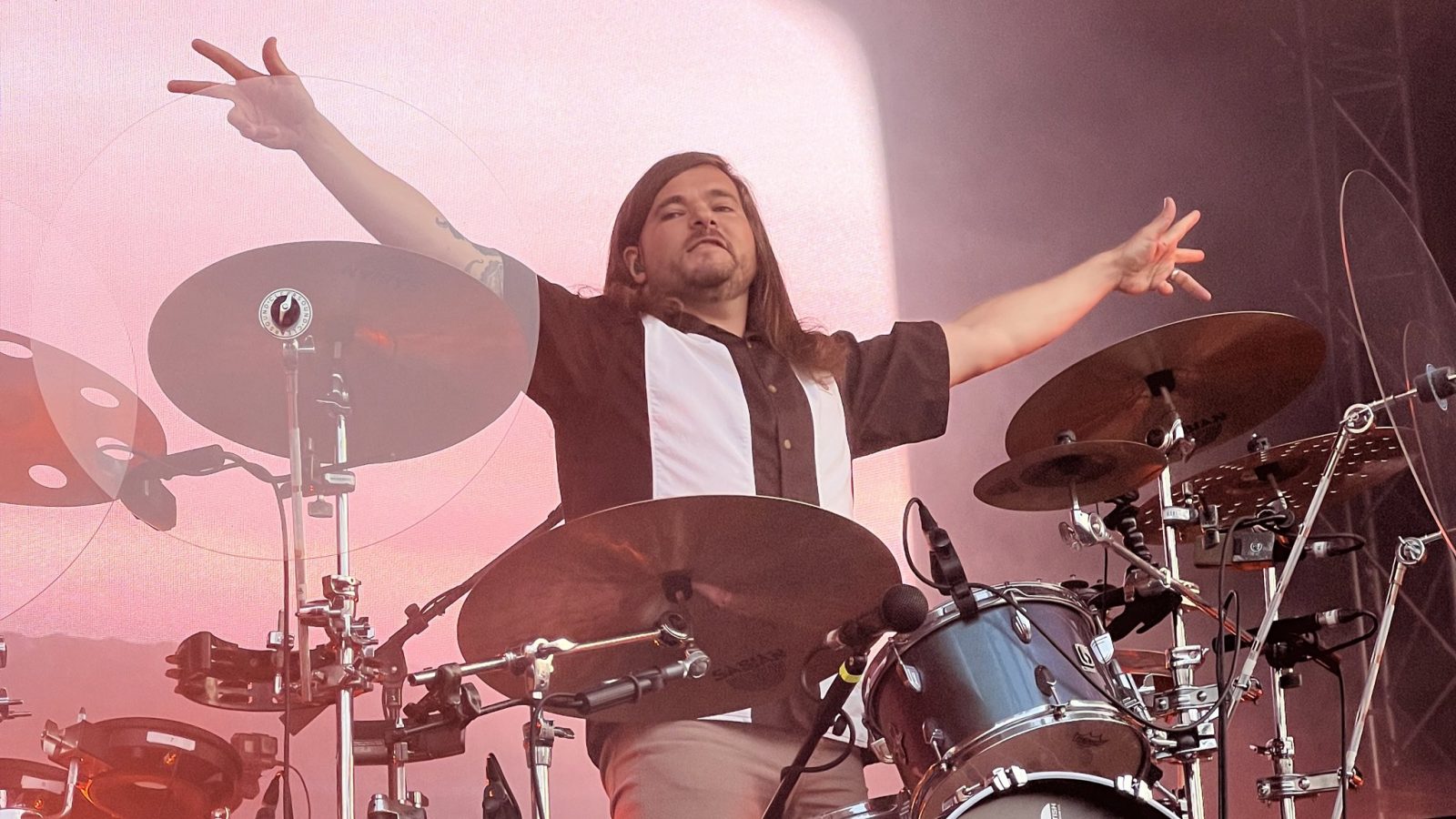 It was a welcome reminder of the band's longevity and proved just how much of a stamp they've made on British pop over the past decade.
Of course they kicked things off with Pompeii, which I am still humming in my head as I write this. Charismatic frontman Dan sprung to attention, hitting every square foot of the stage possible and matching the excited energy of the bustling crowd.
And he didn't just sing, although that would have been impressive enough, he played the drums as well as the keyboard intermittently throughout – all of which added to the overall immersive and encapsulating experience.
From 'Pompeii' we moved to other hits like 'Things We Lost In The Fire', 'Overjoyed' and 'Flaws'. Although there were some tracks which weren't as widely recognised, the band constantly held your attention by clever placement of their absolute bangers.
Talking directly to the crowd, Dan spoke about the past ten years and thanked his fans for their ongoing support.
A special moment and one which can only happen at unique events such as Sounds of the City was when Dan jumped down from the stage and into the crowd during 'Flaws', weaving through jumping fans and still holding every single note to perfection.
After a short break, it was clear that Bastille were certainly not slowing down. The crowd were warmed up and raring to go for more.
Jumping straight back into it with 'Good Grief', the sun was setting and the energy was magnetic.
They then of course sang 'Happier' which was the best performance of the night, the crowd were singing every single word and dancing like nobody was watching. A truly memorable moment.
Overall, we felt honoured to take a trip down memory lane with Bastille and witness such an incredible performance of their music through the ages.
Even though it was a look back on the previous decade, we've no doubt that there'll be many more to come for these British pop legends.
Read more: Sounds of the City kicks off with incredible performance from McFly
Featured image – Millennium Square Leeds