Headingley Heights, as it will be known, is adding a third level to the current BOX bar building on Otley Road.
Having spent 21 years in the heart of Headingley, Arc Inspirations, the company behind BOX, really know what the bustling suburb is missing – a rooftop bar.
But not for much longer, opening on Saturday 13 May, just one day before the Rob Burrow Leeds Marathon, Headingley Heights rooftop bar will open for the summer.
Expected to attract a huge crowd of sports lovers and locals that know and love the BOX name (and undoubtably Otley runners will be excited to see this new addition to the pub crawl), the third rooftop level will seat 130 guests with both food and drink available for purchase.
Undoubtably this will be a go-to for long summer nights to watch the sunset, frozen daiquiri in hand, but Headingley Heights also expects to see a huge sporting fan crowd taking advantage of the huge HD outdoor screens.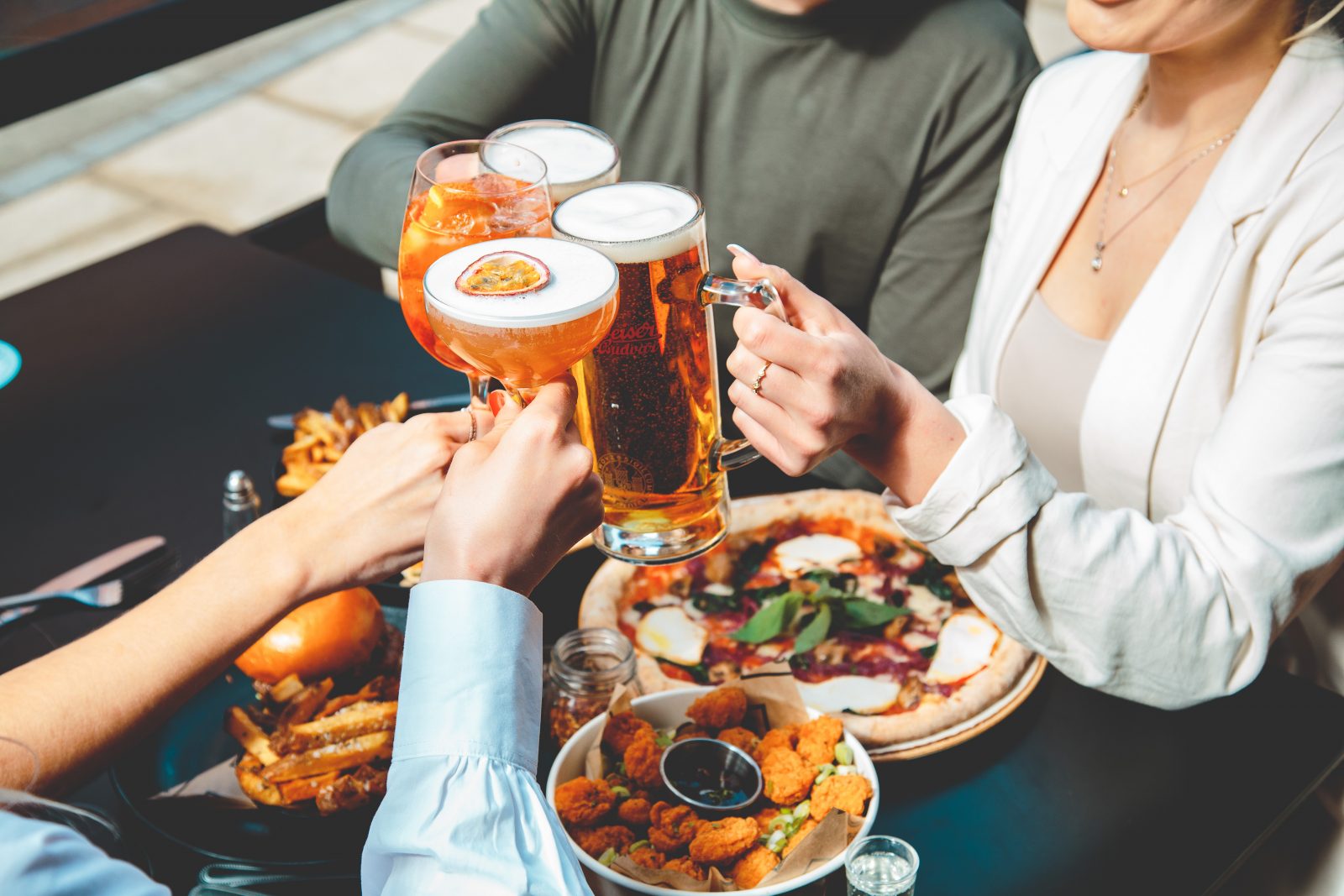 Headingley Heights from BOX is actually not the only new rooftop in the city though, it was also announced yesterday that IF… the independent kitchen and bar group responsible for numerous venues across the city, including both IF… Up North and IF… At Night on Call Lane, would be taking over of the former East Parade Social rooftop bar.
Located just off East Parade with the entrance on Park Cross Street, atop co-working space Avenue HQ, the new bar promises IF's tasty cocktails, live DJ's and a fun party atmosphere against the atmospheric city skyline.
Read More:
BOX is set to unveil Headingley Heights on Saturday 13 May 2023 – and we can't wait to see the views from the student-packed suburb for some post-work dinner and drinks, it really is going to be the ideal sun-trap over the summer months for anyone in the area.
Feature Image – Supplied, Arc Inspirations