There's nothing quite like a weekend dog walk, but when you've had enough or get too hungry to continue- where can you go that's dog friendly to grab a coffee, a pint or perhaps even a roast dinner?
Most country pubs will allow well-behaved dogs inside their doors, or at least provide plenty of outdoor seating for passers by to use at their leisure, but in the city centre, there aren't any signposts that say 'dog friendly cafe this way'- and we're either left out in the cold or getting into trouble by guessing the wrong place.
So to avoid any confusion and allow you to take your pup out on your next trip to Leeds with ease, here's a round-up of our favourite dog friendly spots in Leeds.
SALT Craft + Falafel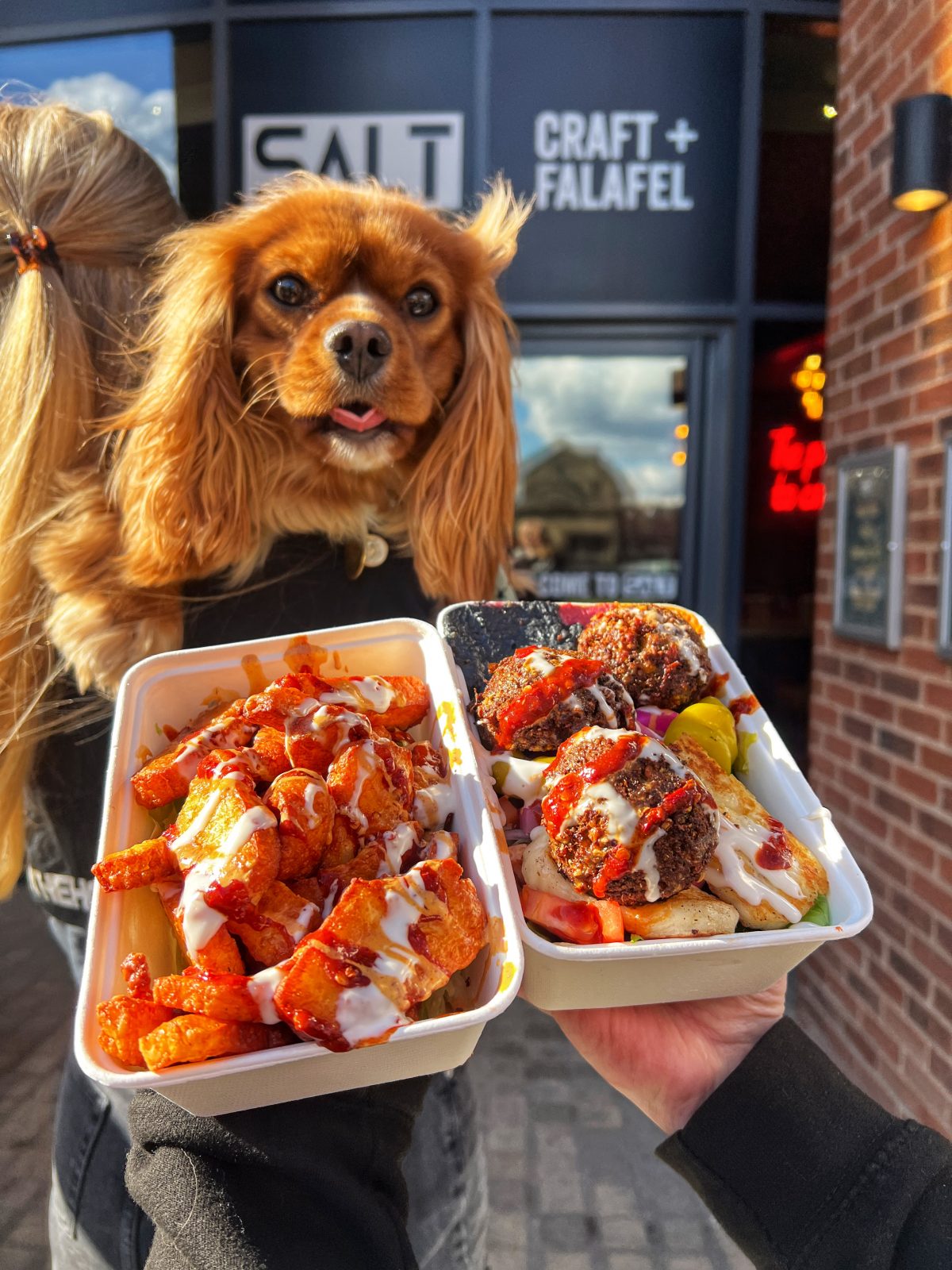 SALT Craft + Falafel at Granary Wharf is our favourite dog-friendly spot at the moment, and The Hoot Leeds' four legged friends are happy to spend many an hour between the cosy benches here. For humans, there's craft beer, cocktails on tap (and they're 2 for 2, all day everyday) as well as Middle Eastern cuisine from Leeds favourite food truck: Falafel Guys. It's safe to say there's something for man and dog alike here, especially if you manage to grab a seat outside on a warm day: your pooch will love the shelter from the breeze and the view of the Leeds-Liverpool canal too.
Brewdog North Street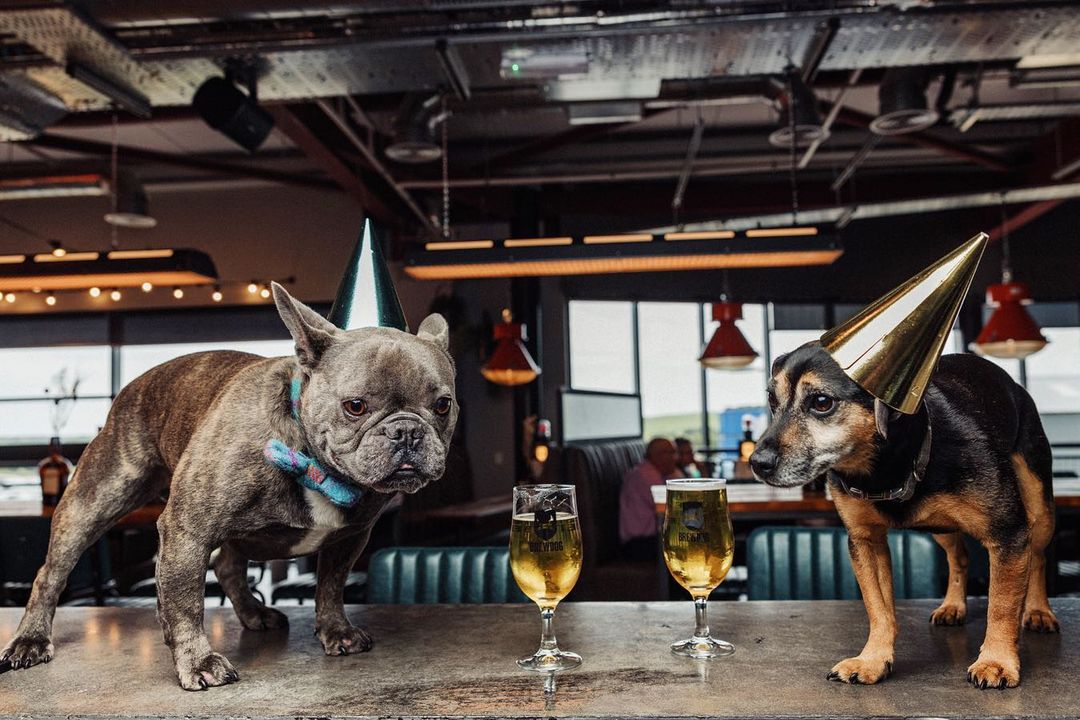 All Brewdogs are welcoming little pups and huge dogs alike to their pubs across the country and North Street is no different. There's eco-friendly dog biscuits made from leftover beer in every bar ( the biscuits contain no hops or alcohol, so they're perfectly safe for your dog to eat, plus they're full of nutrition) and you can even throw a dog birthday party in store- it's even encouraged.
Read More: A Yorkshire company is selling cans of dog biscuits made from beer
Nation of Shopkeepers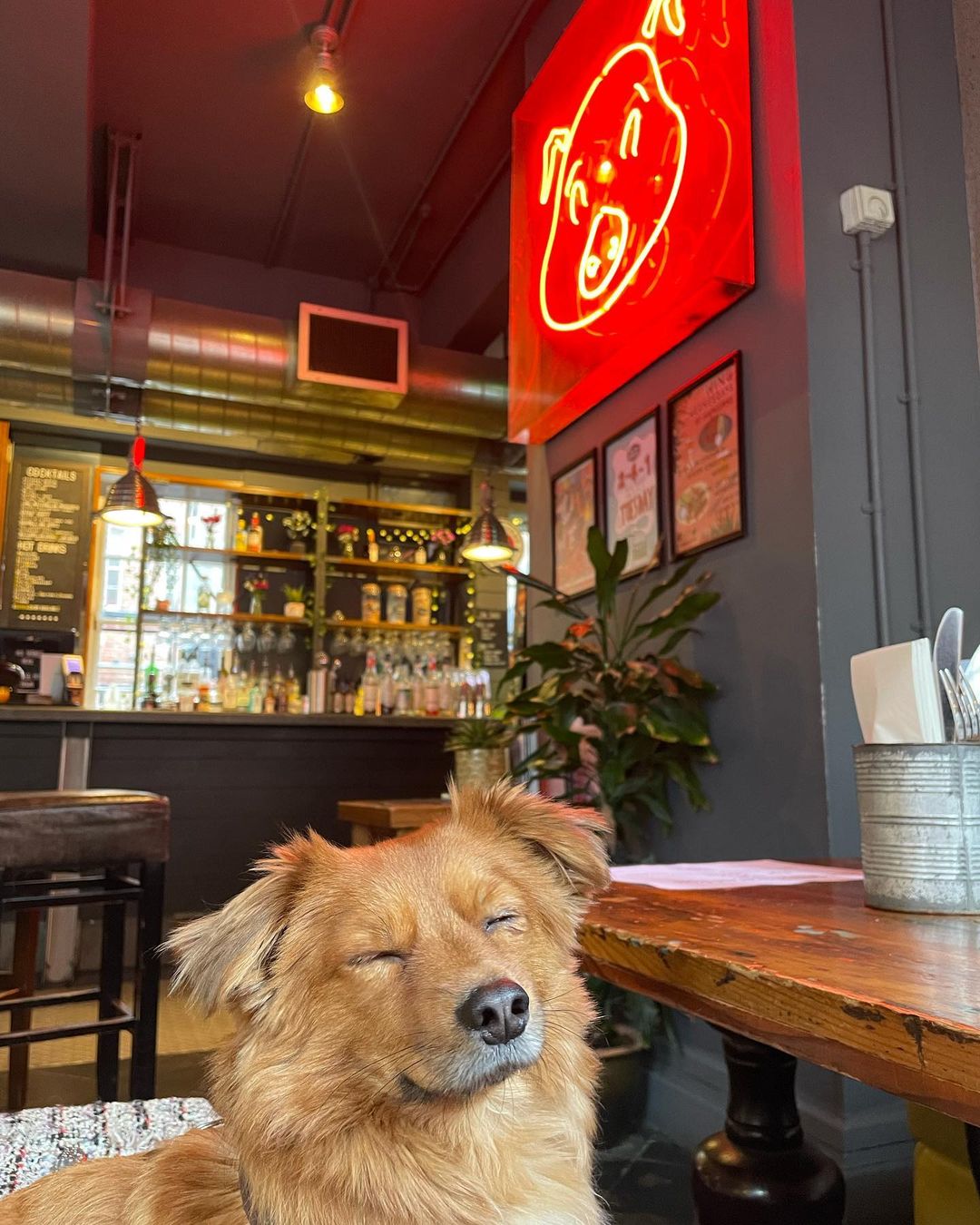 Nation of Shopkeepers love dogs big and small, so you can bet that your pooch will get far too much attention here. Let your little one bask in the golden hour rays of sunlight that cascade around the bar. Bring your big coat for the beer garden out the back and bask in the wintry sunshine, but be warned, it's still pretty cold outside.
Lamb and Flag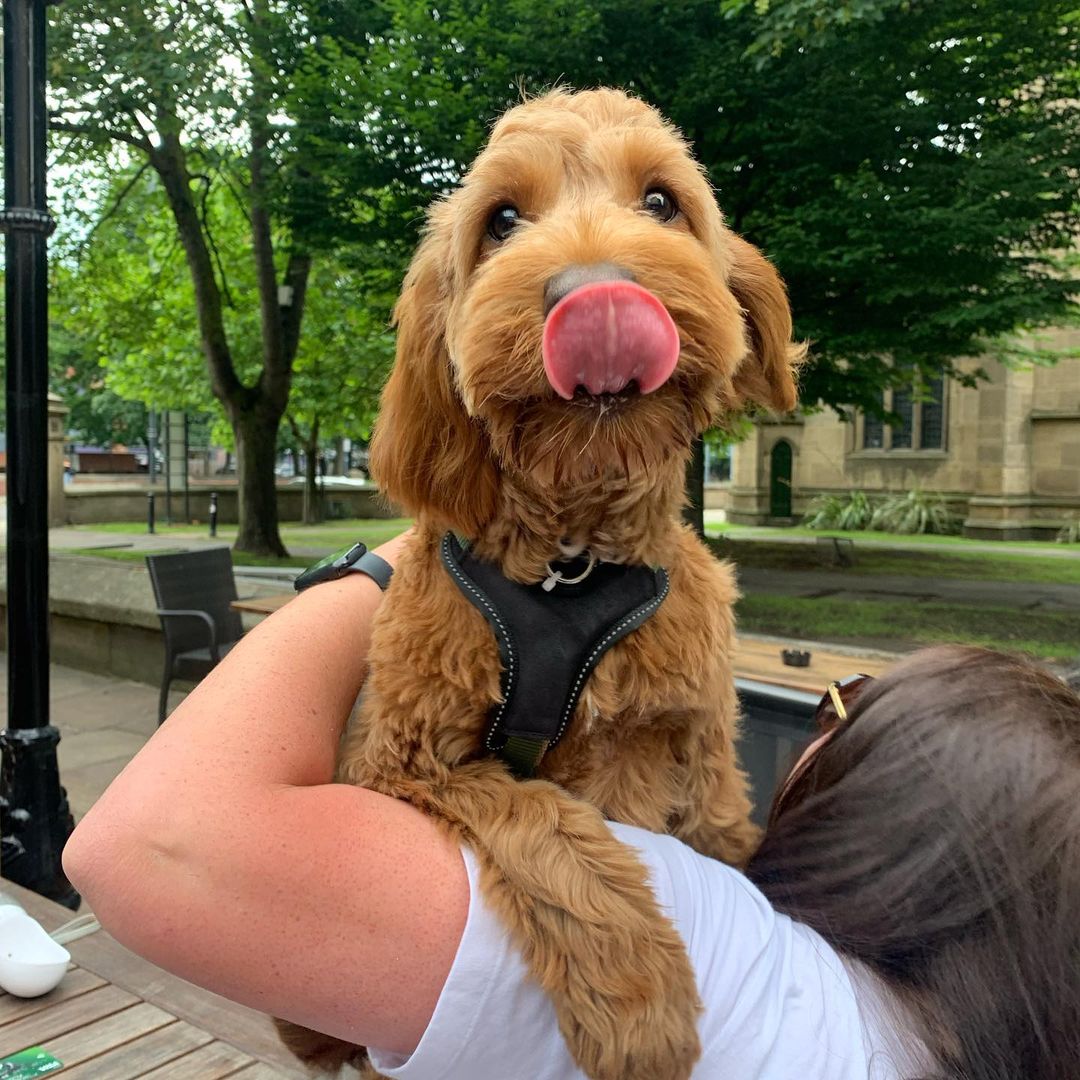 Lamb and Flag are so dog friendly, they actively encourage you to bring your pets down on their social media pages. You're likely to get papped for their Instagram page and you're almost guaranteed plenty of treats and a bowl of water for your table too. There's space inside and out for your dogs to roam, lie and generally take all the attention- not a bad result.
Headrow House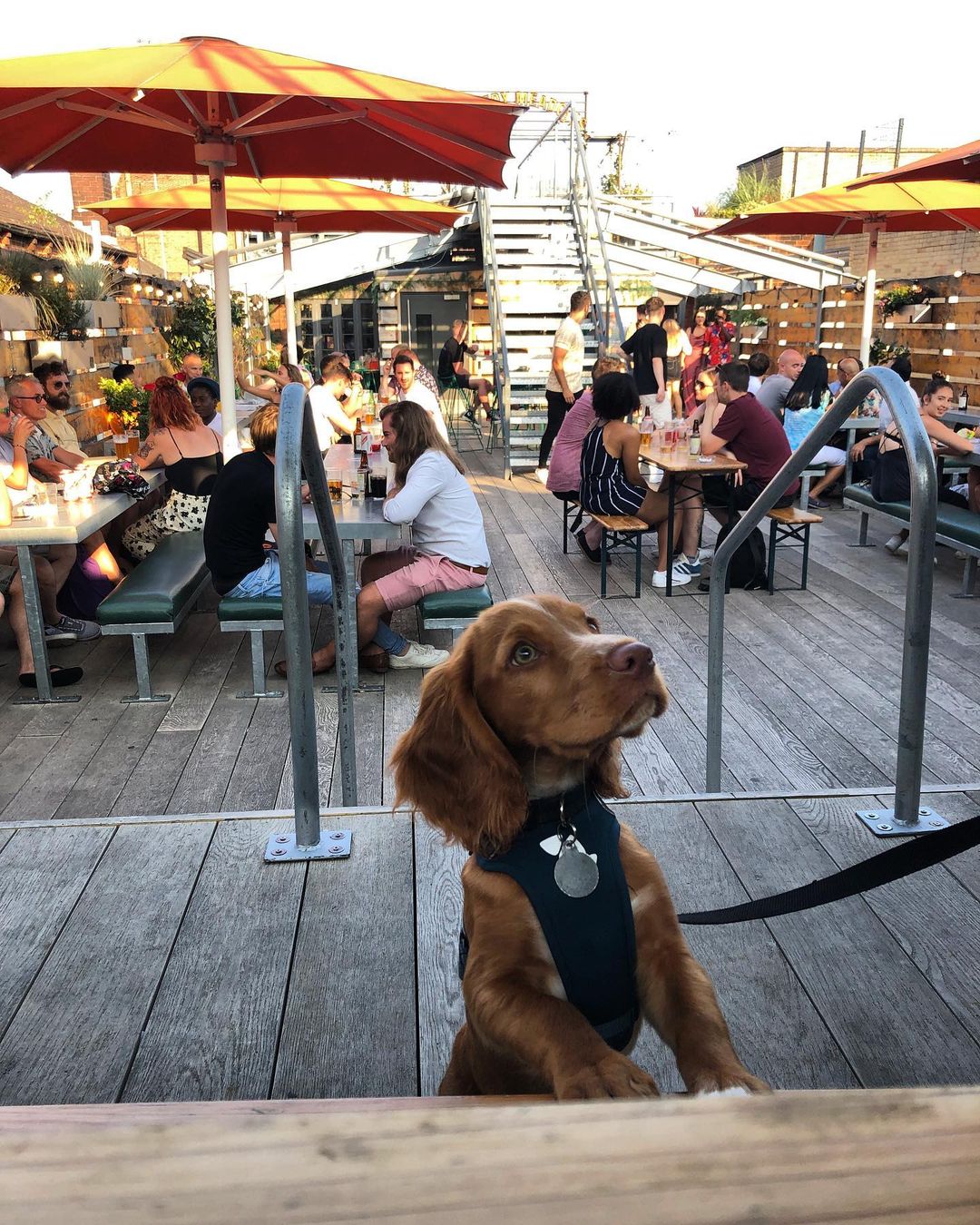 With four floors covering everything from hot food to a beer hall and live music space, it's a wonder that you can find your way around all four levels of Headrow. The warm and welcoming space offers plenty of space for your dog to stretch out, lie down, make friends or chill on the rooftop balcony with views of Leeds' Victoria Quarter to look at.
Bloc, Holmfirth
So Bloc wins all the points for cutest dog photos, and whilst they're not based in Leeds city centre- we wanted to give you the option to travel further afield with your four-legged friend without hassle. Bloc in Holmfirth is home to an outdoor terrace with all a dog could want: water bowls, dog treat jar and rather messy puppuccinos that seem to be a huge hit with the local dogs so far.
Belgrave Music Hall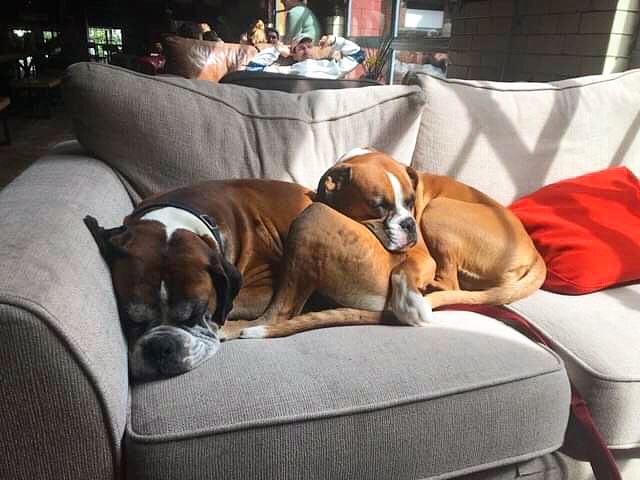 Dogs are so welcome in Belgrave, they can boot any human off the sofa for a nap- bet you never thought you'd see that in a city centre pub? Belgrave are not only dog friendly, but the bar actually encourage dog-owners to bring their pups along. There's free treats available at the bar at all times, as well as water bowls and panoramic views over the city, if you're dogs into that sort of thing. Plus, you're likely to get your dog onto their dedicated 'Dogs of Belgrave' Instagram page- and what's a better claim to fame than that?
The New Conservatory
This pooch paradise has been kept a secret for far too long. The staff at The New Conservatory are ready to treat your pup like royalty, and even have 'pawsecco' on hand for any dog wagging their tail through their doors. There's also plenty of treats, biscuits and bowls to sniff, as well as the possibility of making friends with the pub dog Max. Failing that, we're sure they'll get a lot of attention from other punters.
Kibble Bakery, Skipton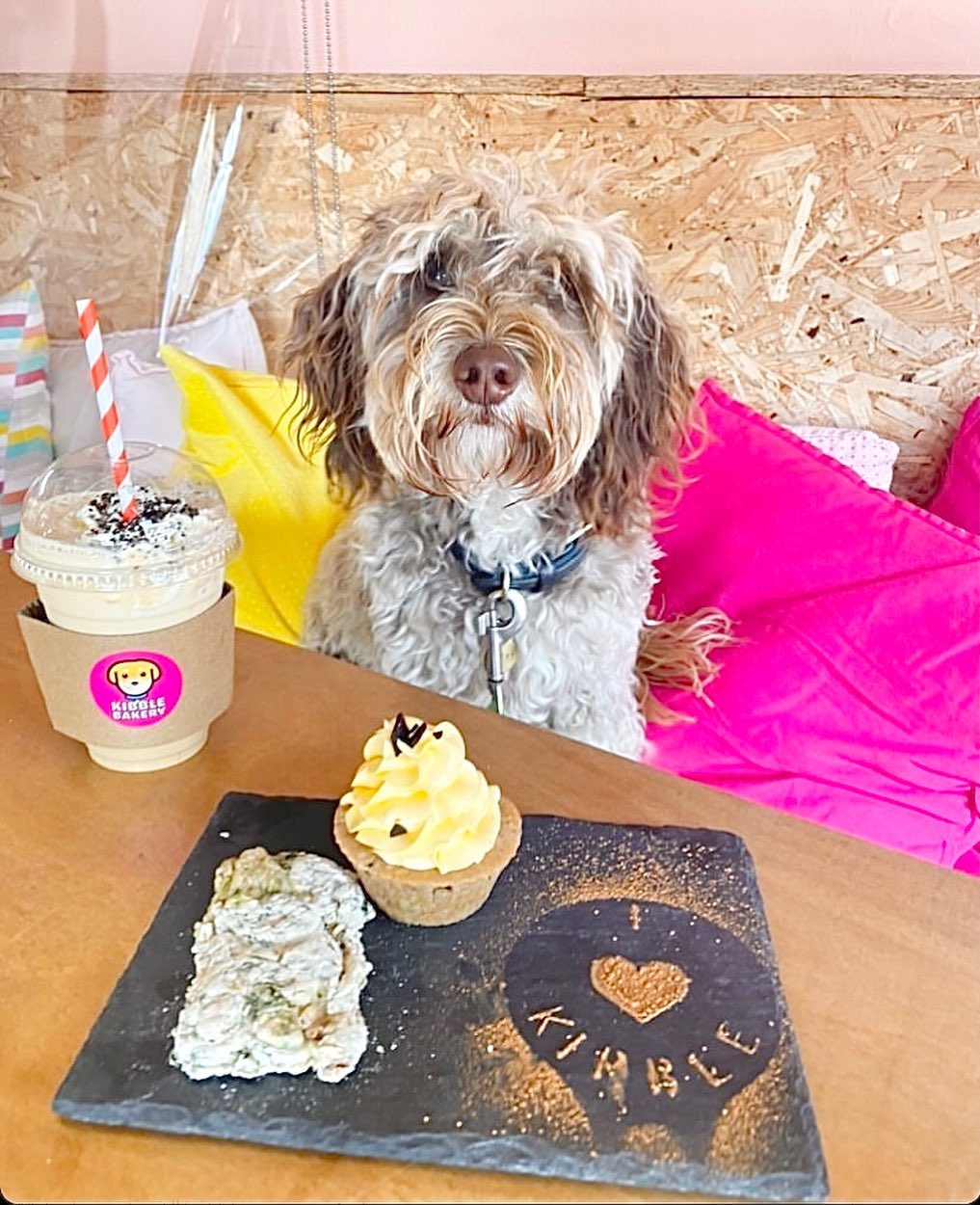 With an entire food and drink dog menu that serves everything from prosecco for your four-legged friend, Kibble Bakery is a multi award-winning cafe a short drive from Leeds that just so happens to be your dog's heaven- they just don't know it yet. Think dairy-free pupcakes, doggy donuts, fresh bone biscuits or ice cream for mains, followed by a slurp of specially made dog-friendly drinks like pawsecco, pupspressos or, in true Yorkshire fashion, doggy tea.
Feature Image- Nation of Shopkeepers