There's everything you need from the city in such a teeny green pocket.
Just a stone's throw from Leeds train station, Wellington Place is home to endless places to eat, drink, work out and is known to be one of the oldest hangout spots in the city.
Think landscaped gardens, table tennis and giant deckchairs to unwind on – it's an area of Leeds that's perfect for meeting friends and catching up on work emails in a beautiful setting alike.
Just under 2% of the Leeds city centre population reside here at present, but with the injection of The Junction, a brand new apartment complex boasting over 650 apartments, the neighbourhood is growing in popularity as a place to work, play and live.
The new living space has everything you could want from your city centre home, including a choice of gorgeous one, two and three bedroom apartments, co-working spaces, private dining rooms and plenty of events – all without leaving the comfort of The Junction.
But naturally, when you do want to venture out, you won't have to go far to find some of the city's best dining spots and things to do.
With the area gaining so much interest, we've got a complete guide to everything you'll need at Wellington Place. From bottomless brunch with unlimited pizza to finding fusball tables and saunas – we've got you covered.
Food and Drink
Hoist House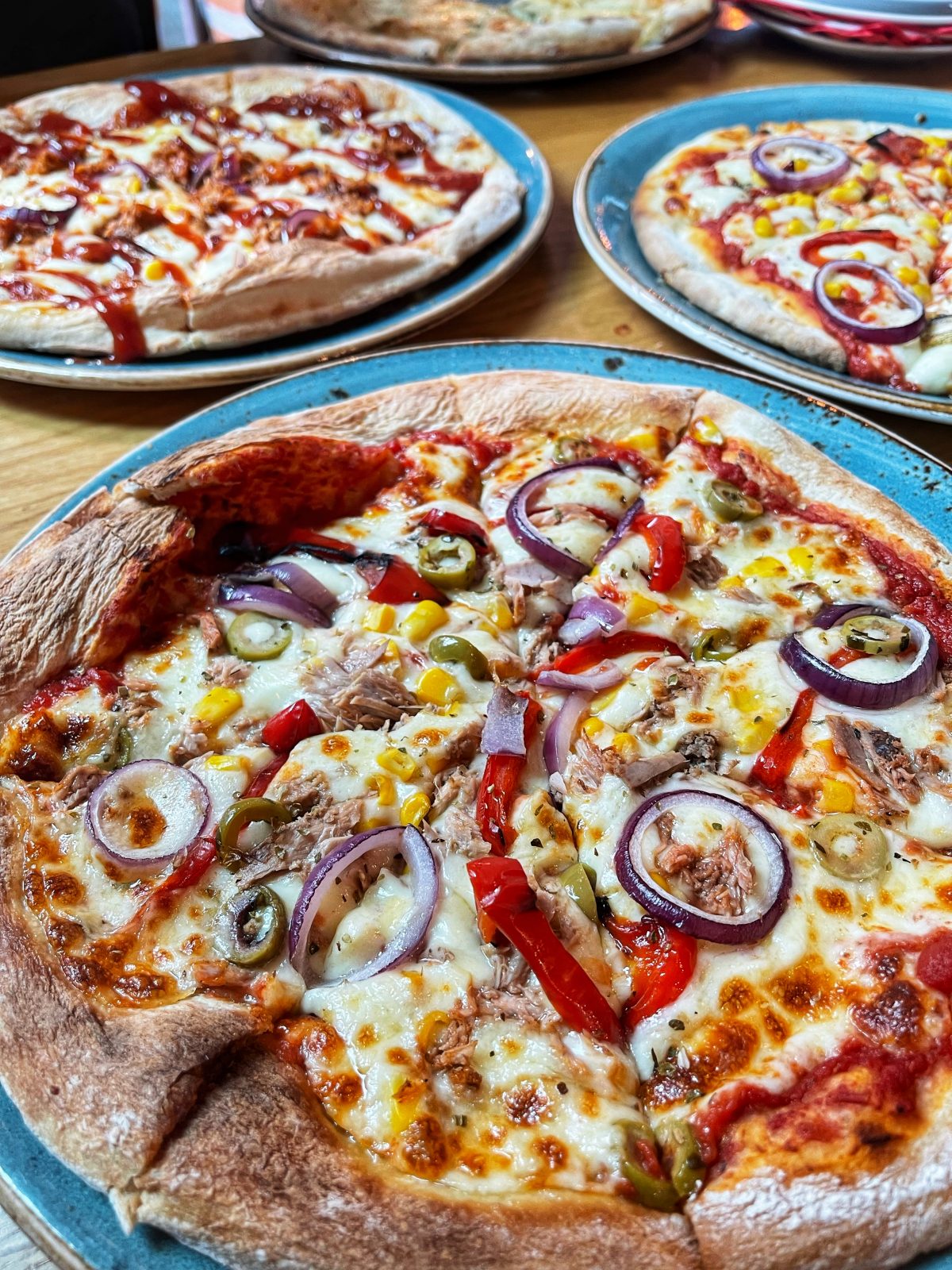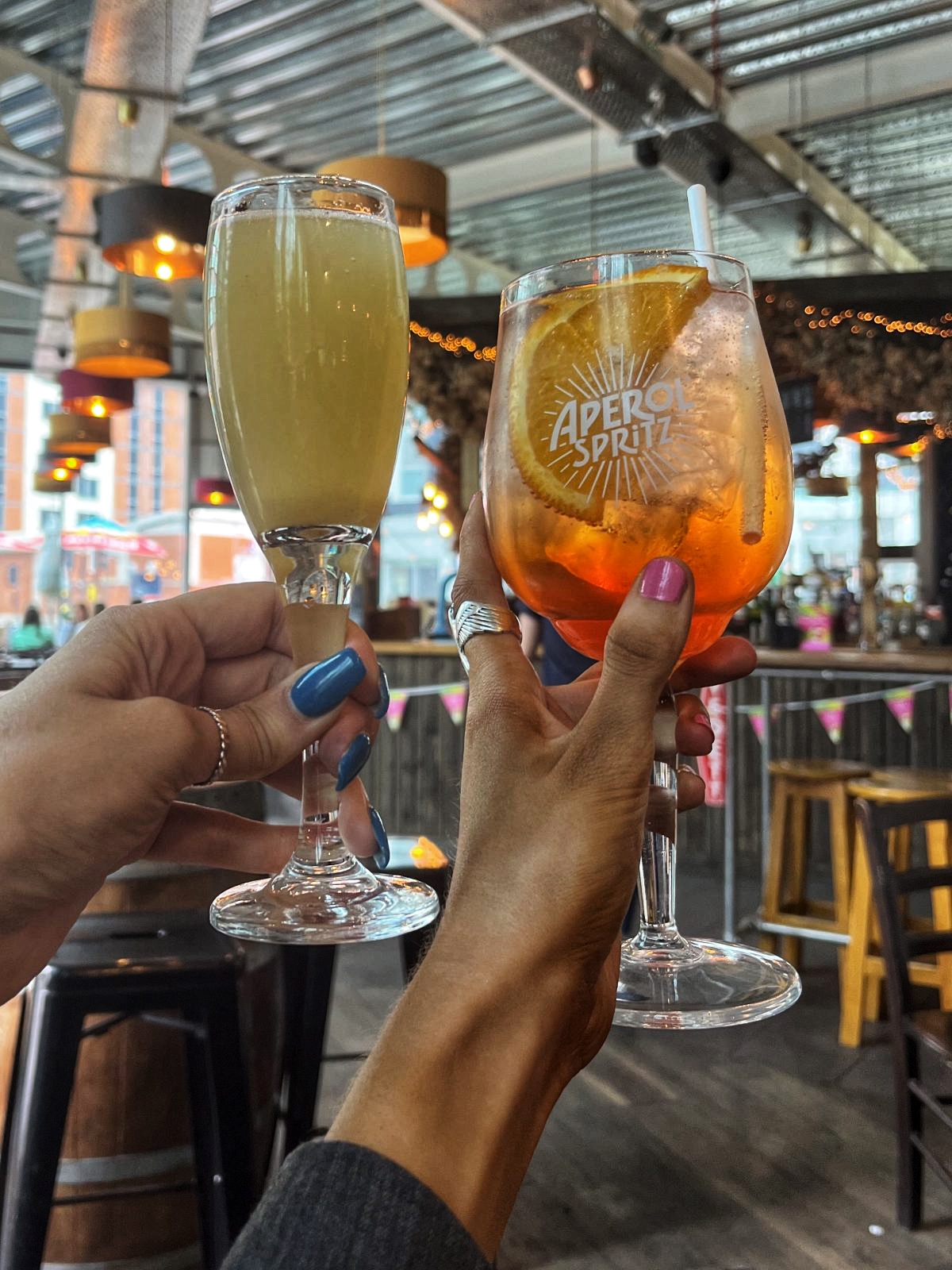 Hoist House is Wellington Place first independent pub, and with 17 draught beers available to choose from, it's the ideal spot for a post work pint.
The menu spans across wines and cocktails aplenty with the bottomless brunch offerings providing a whopping 180 different combinations so you'll never get bored. Choose from unlimited pizzas and drinks for 90 minutes for just £32.95 per person, every Tuesday to Saturday.
Hoot recommends: BBQ Pulled Pork pizza (and go bottomless to eat as many pizzas as you can manage in the 90 minute sitting)
Sociable Folk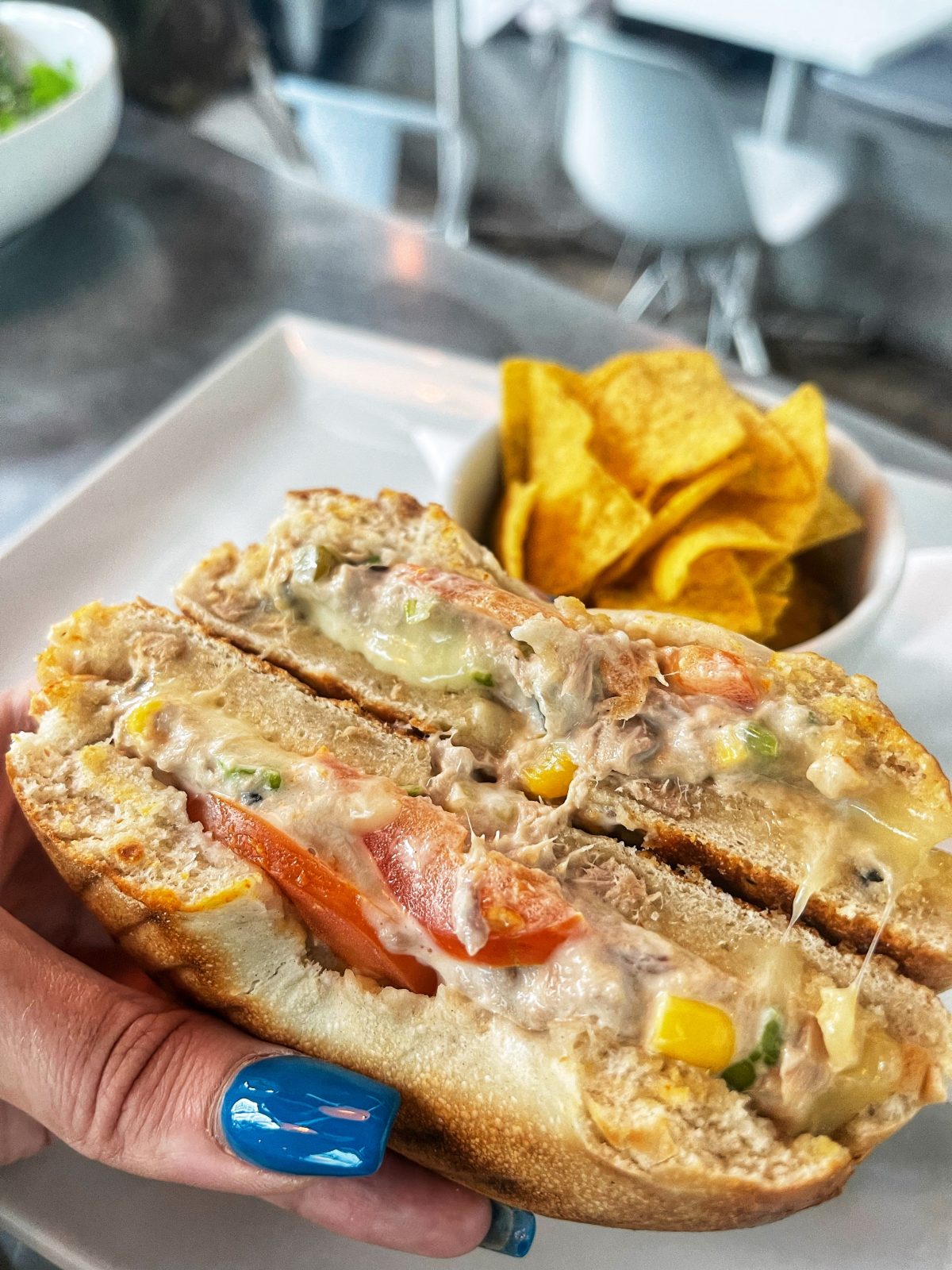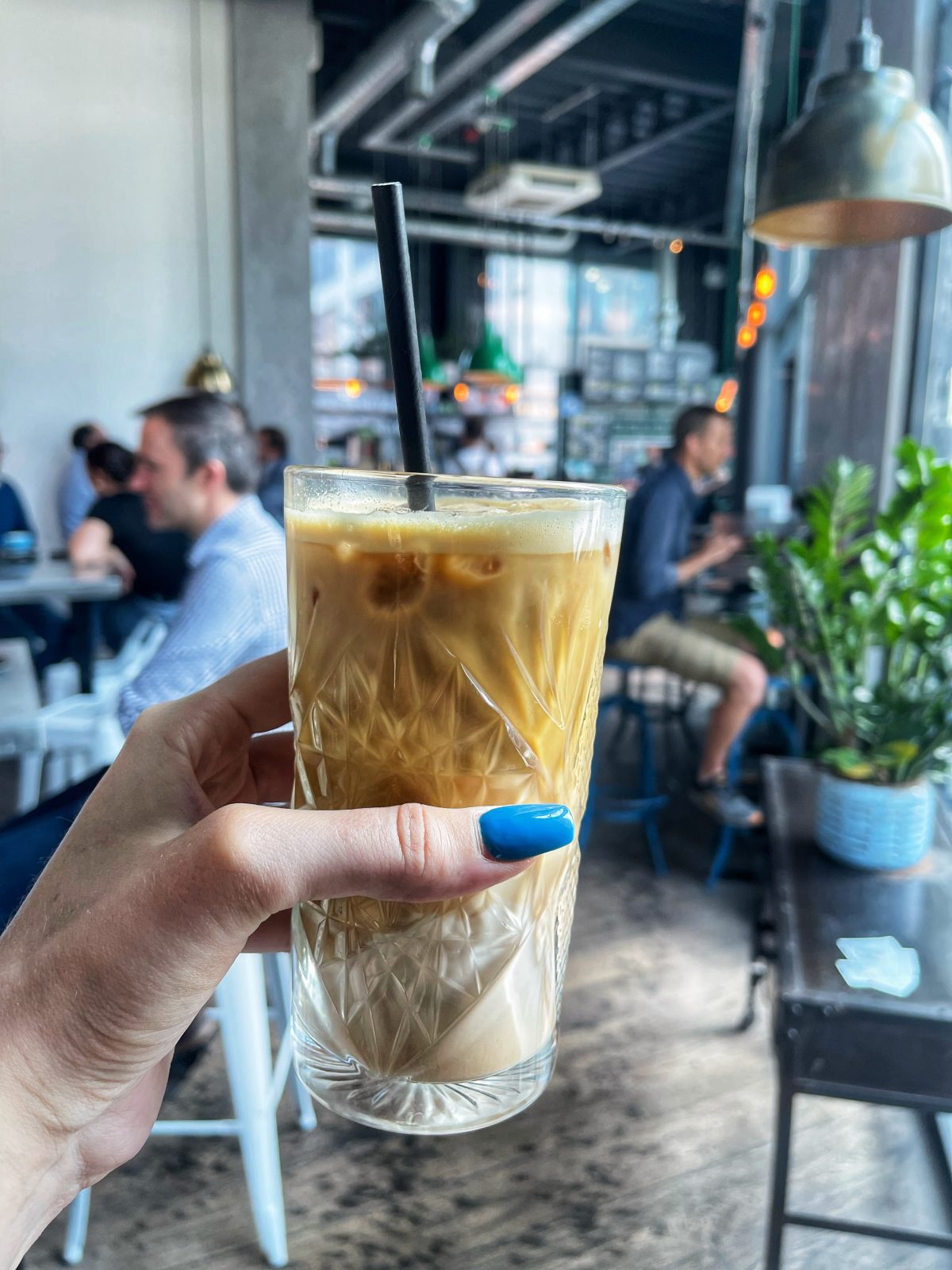 Need to be fully caffeinated before starting the day? Sociable Folk has one of the earliest opening times in the city and has everything you need to start the day right. Grab a cuppa Joe and foodie options like bagels, breakfast wraps and granola pots to fuel the day.
Best of all, this place is completely laptop friendly with decent wifi and plenty of plugs, ideal for remote workers or those just wanting to reply to their emails in peace.
Hoot recommends: Tuna melt bagel and iced oat latte
Veeno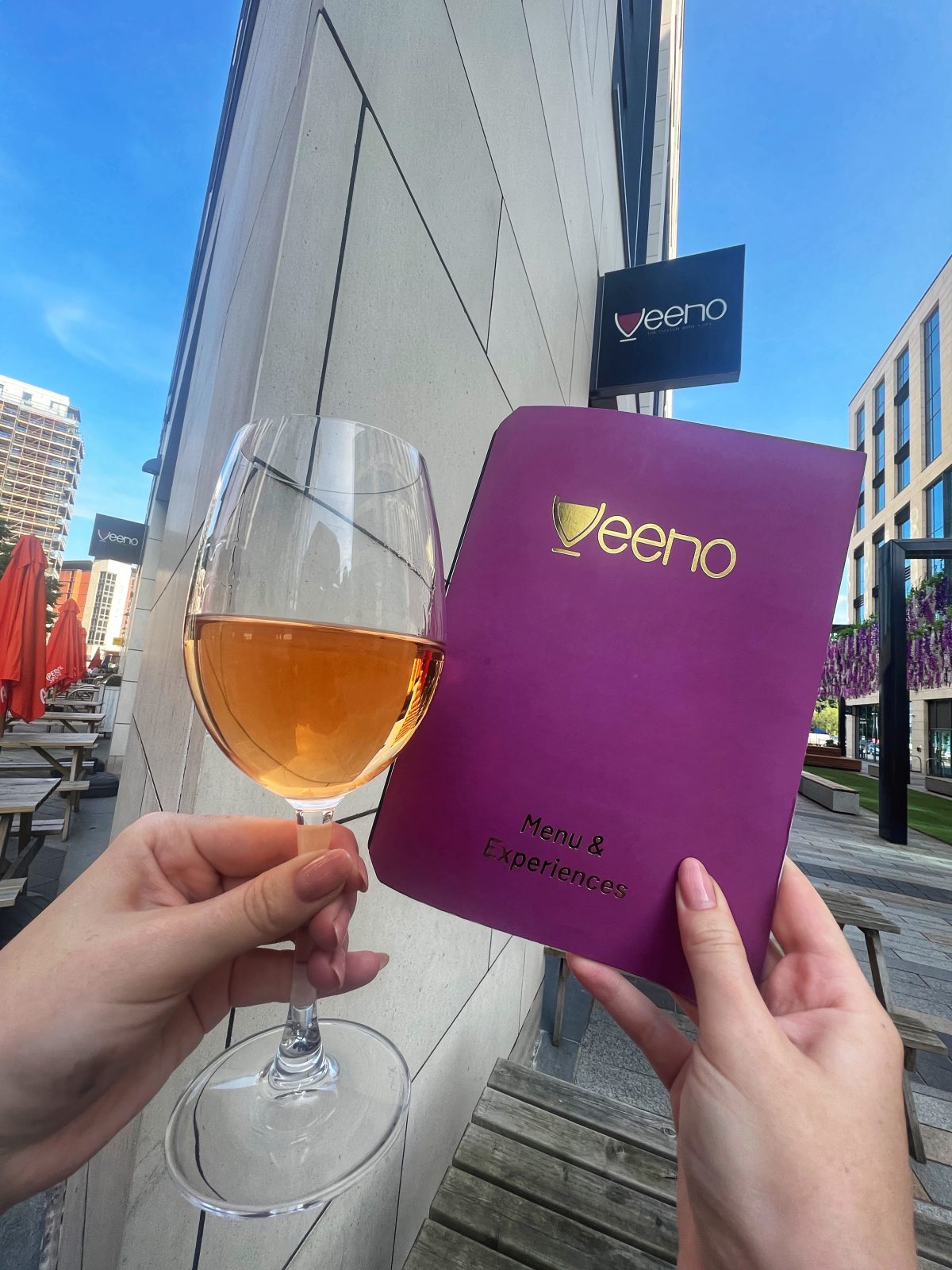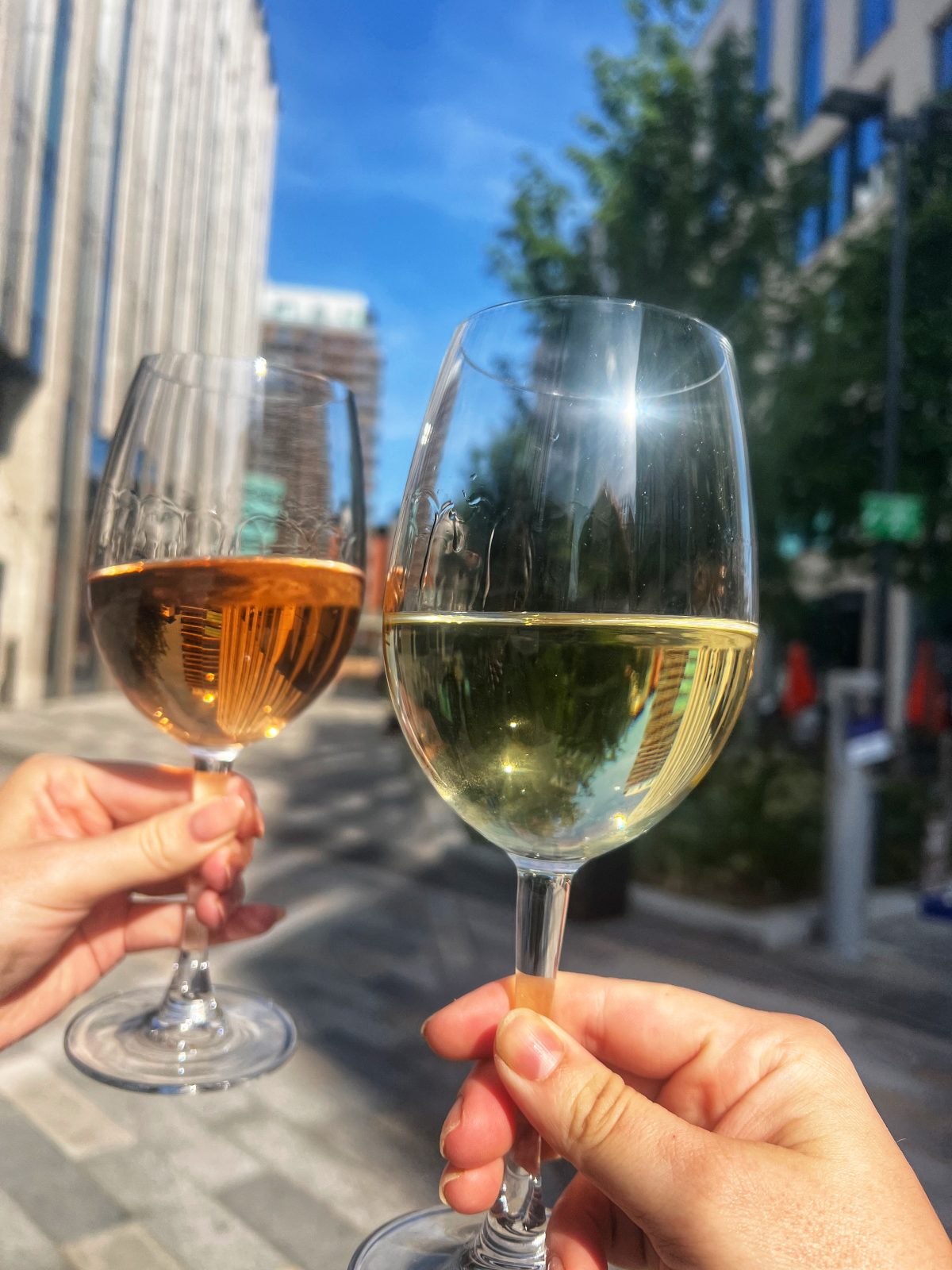 There's pages of different wine options to choose from at Veeno, and the little Italian is the perfect place to grab a glass or two. The bottles of red and white travel from family vineyards in the Trapani province in Italy, with founder Nico keen to serve up a taste of quintessential Italian life here in Leeds.
There's a carefully curated foodie menu here full of pastas, summer salads and light bites to snack on, perfect for an evening aperitivo.
Hoot recommends: the lunch menu offers one course and a drink for £9.50 on weekdays until 4pm
The Good Luck Club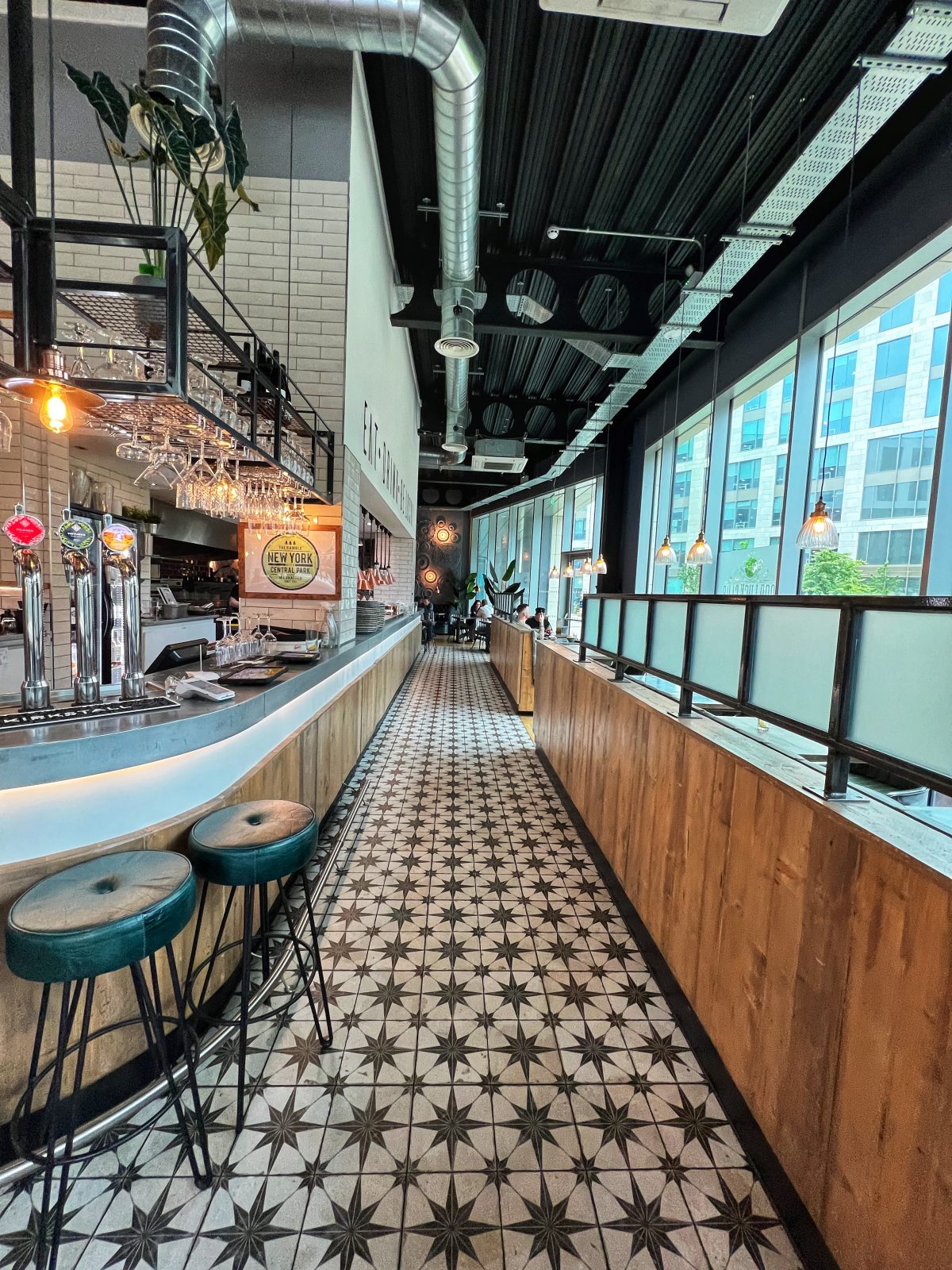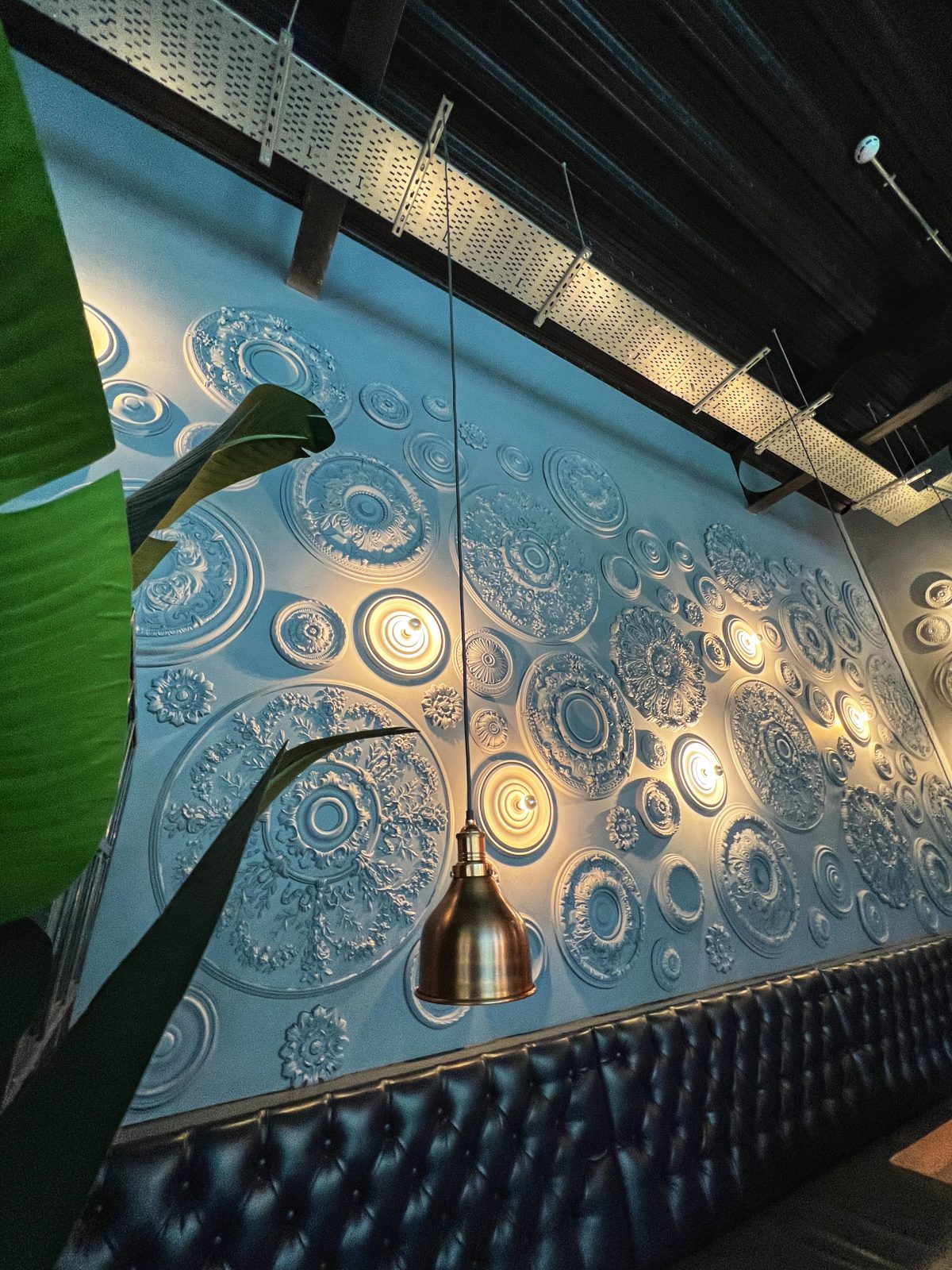 A New York inspired bar and restaurant with a truly impressive interior. Grab a seat next to bright neon signs or tuck yourself into an intimately lit corner with a drink or two.
The menu here all focuses around the huge charcoal grill that cooks meats from Sykes House Farm and a selection of small plate dishes, including loaded fries, Panko coated halloumi, salads – and if all this isn't enough, there's a full burger menu too.
Hoot recommends: Good Luck Club is part of The Junction Neighbourhood Heroes, so anyone living in the new neighbourhood is given an exclusive card with offers, discounts and loyalty points
Boom Food Co. inside Mad Frans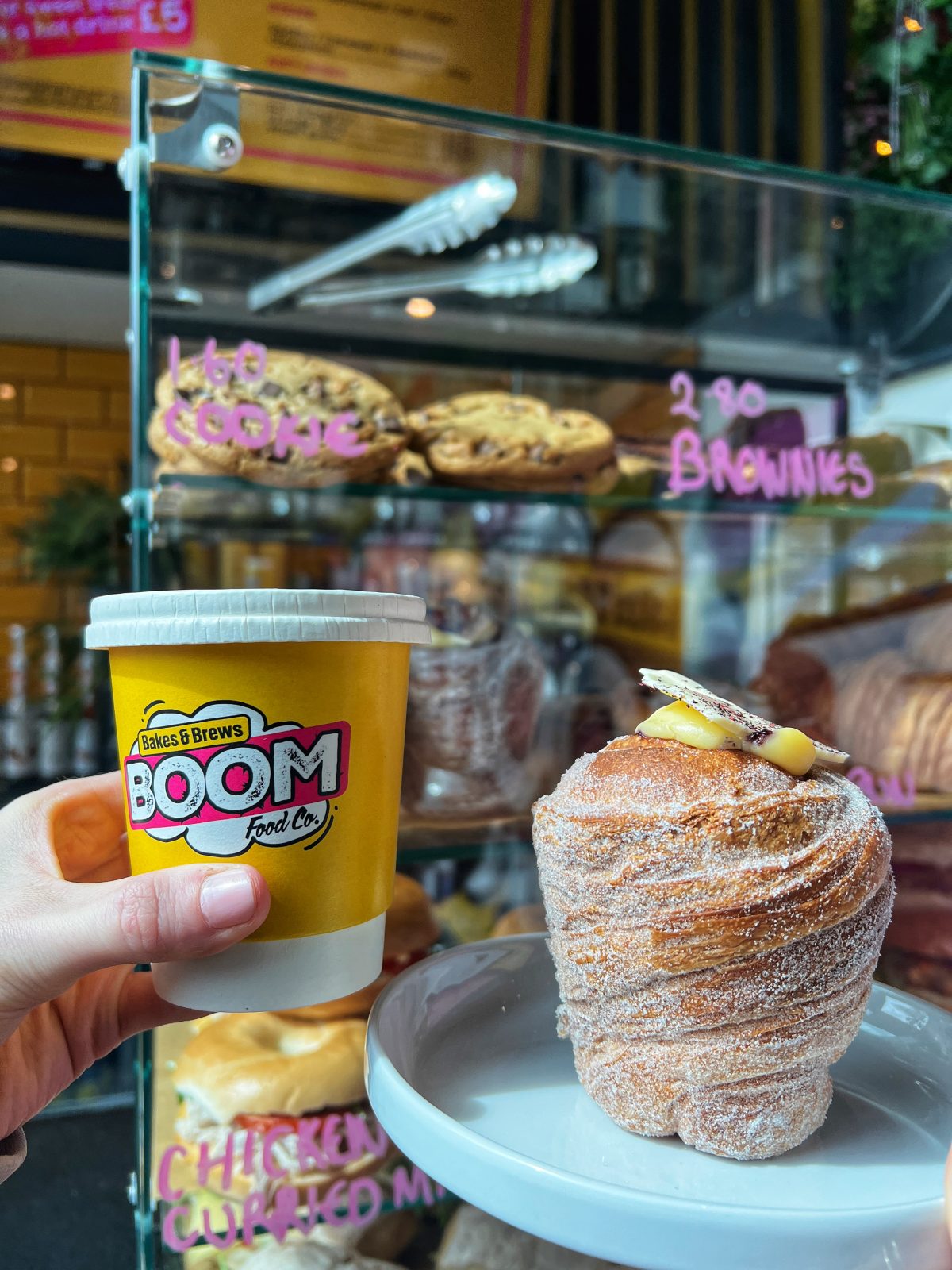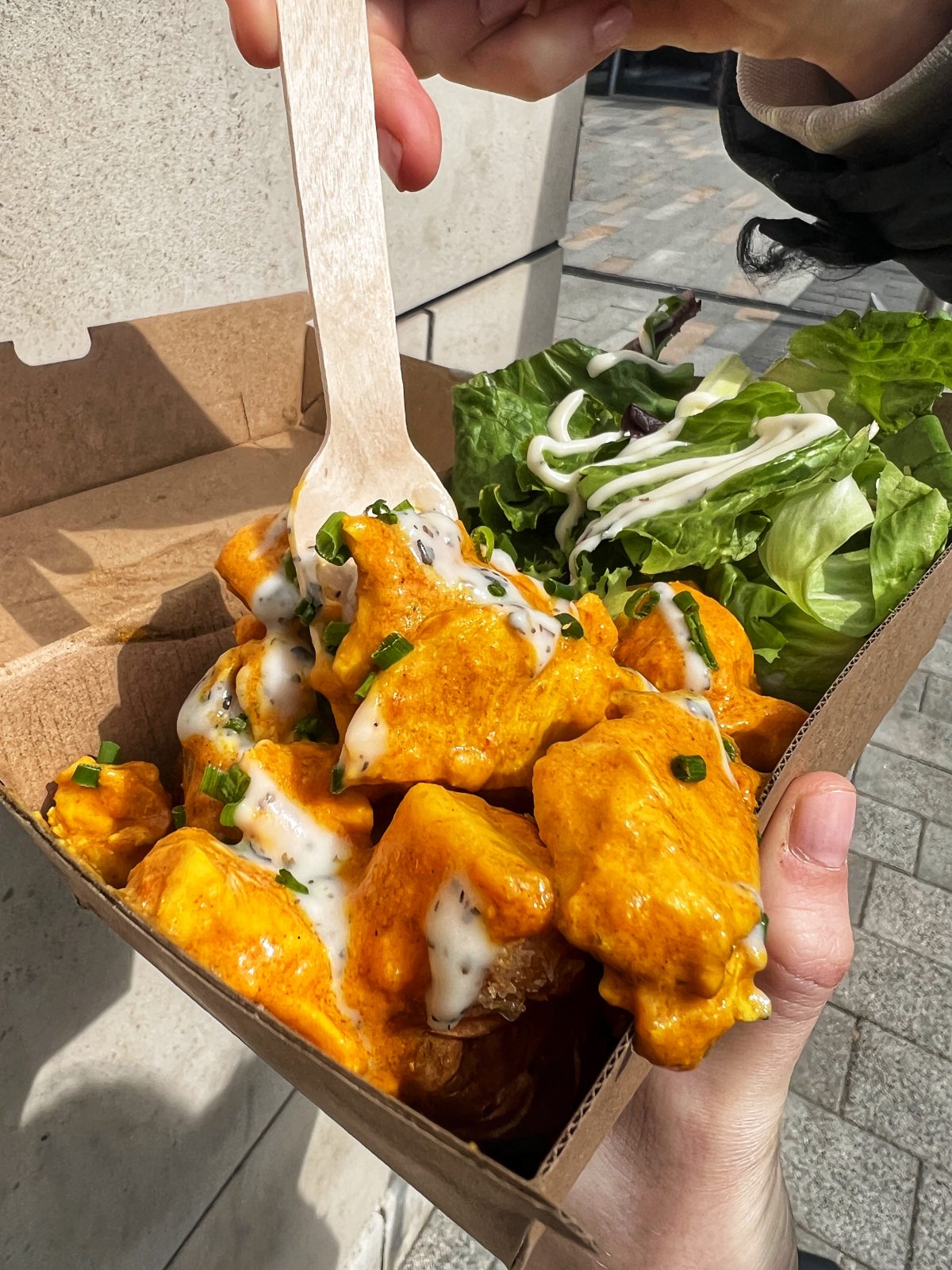 Mad Frans has been a staple Wellington Place spot for wining and dining with an imaginative cocktail selection, but now you can grab your morning drink and lunchtime snack from new venture Boom Food Co. Expect fresh coffee, Bakeri Baltzersen cronuts and granola pots as well as filling lunches like jacket potatoes, focaccia sarnies and Nutella croissants.
Hoot recommends: Chicken tikka jacket potato and salad
Health, Fitness and Wellness
Outdoor gym, table tennis and games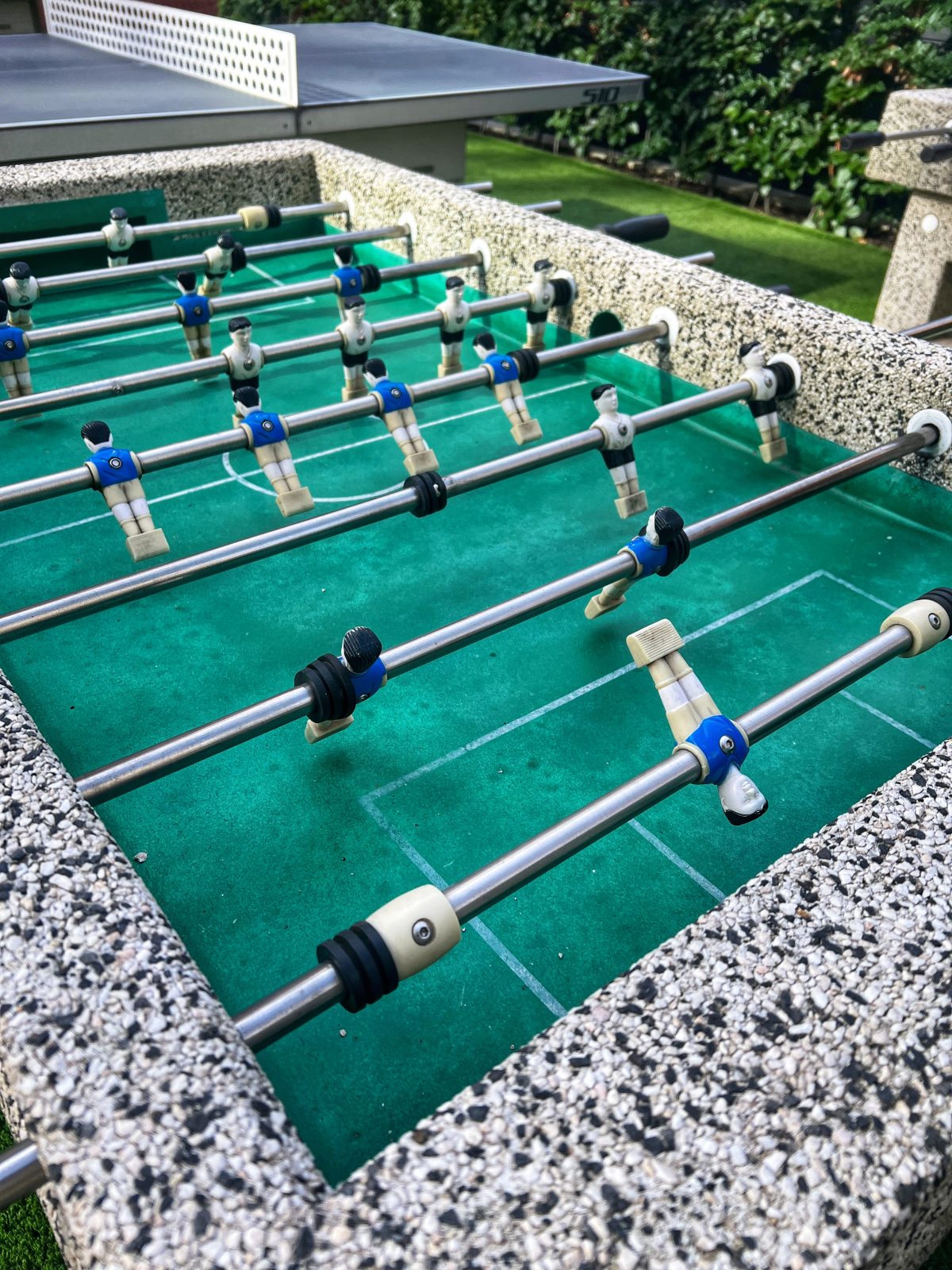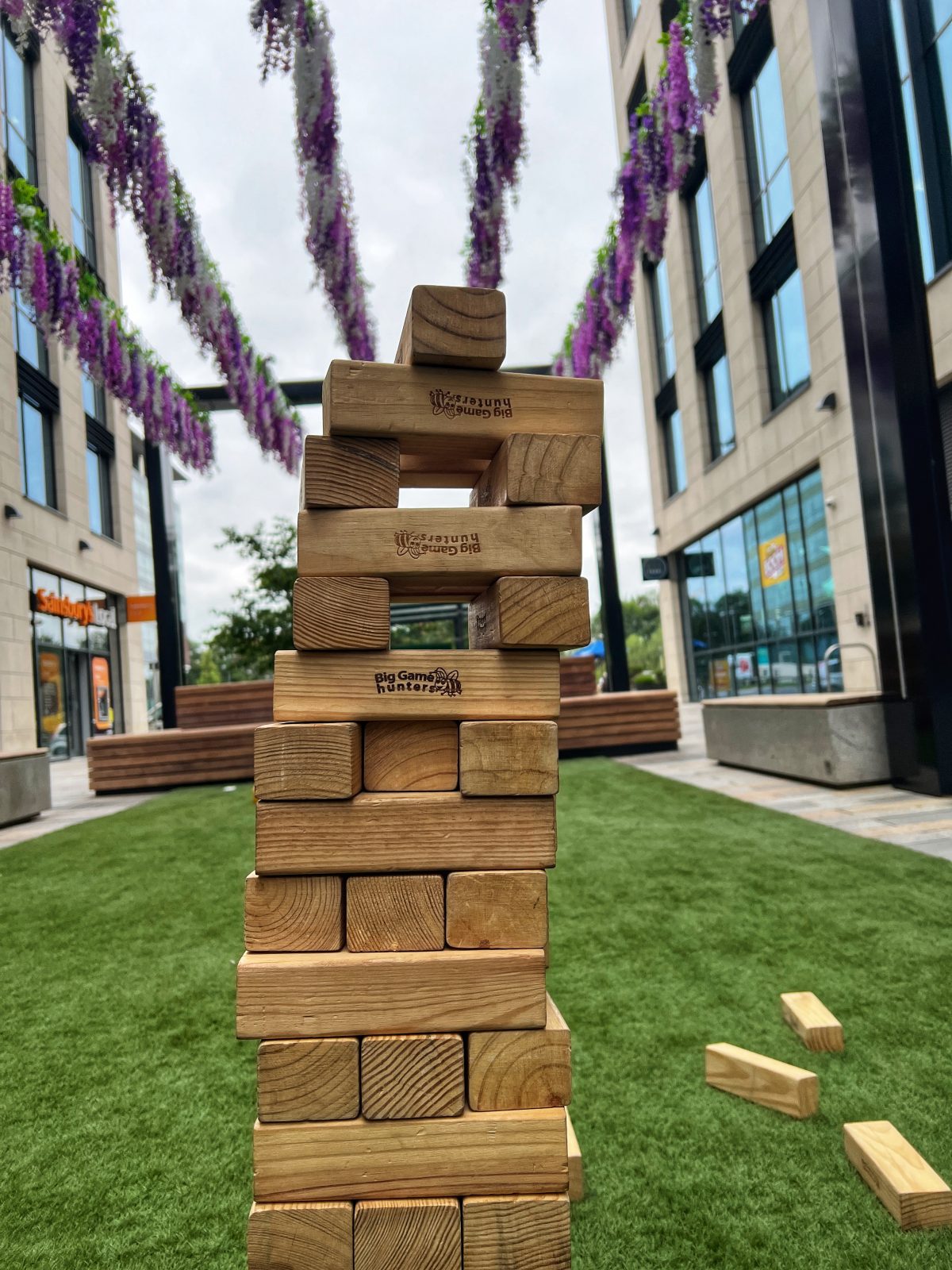 Is there anything you can't find at Wellington Place? The outdoor gym space allows locals to make the most of their green surroundings and work up a sweat on the machines. Complimented by an array of garden sports tables and games, get ready to unleash your competitive side and work out in the funnest way possible.
Spirit Health & Fitness Club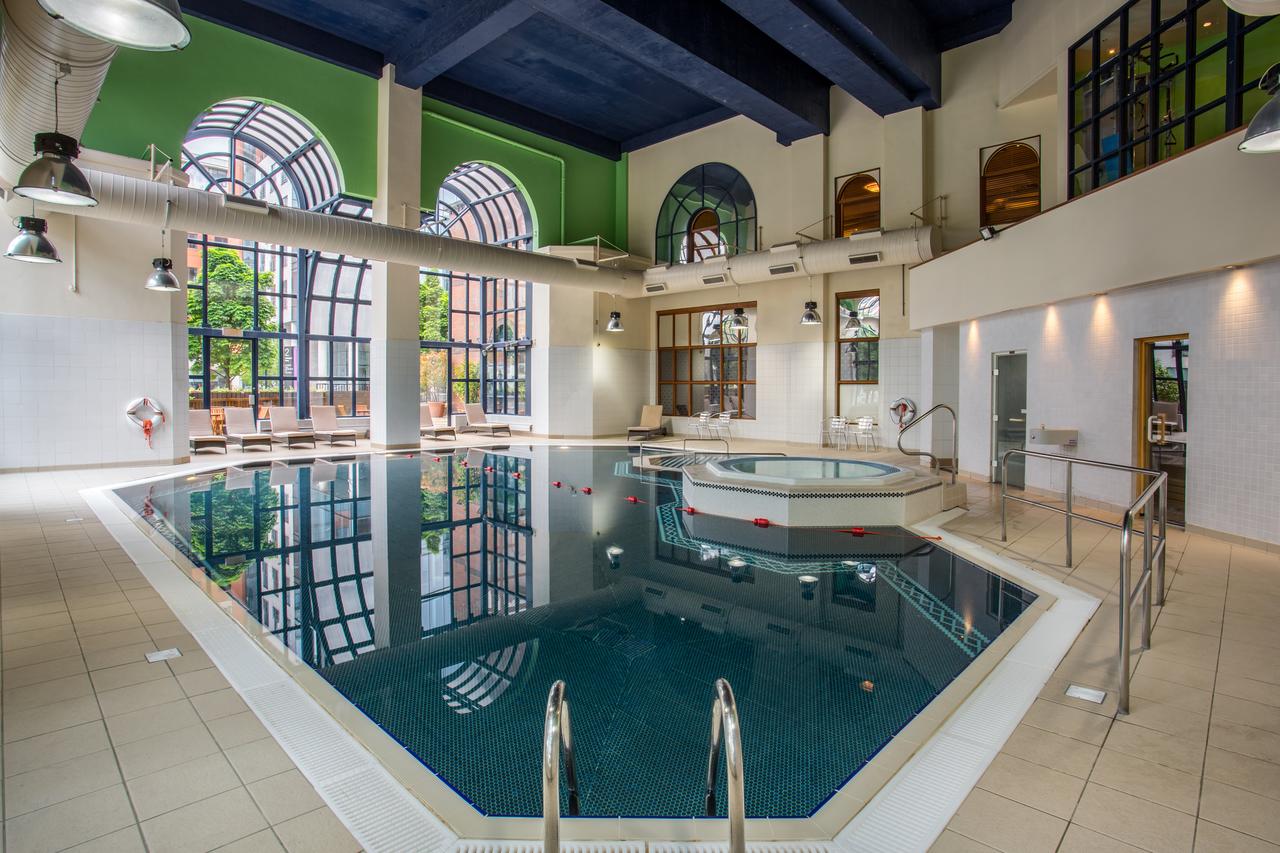 The Crowne Plaza Hotel is home to an impressive health and fitness club with full fitness suite, swimming pool and spa room, steam room and sauna.
The facilities are used by both locals and those staying within the hotel with a range of peak, off peak, corporate and student memberships available to locals. All members are offered access to a qualified gym instructor, so whether you're a gym newbie or have been working out for years, there's someone on hand to answer all your questions.
Canalside walks
The Leeds Liverpool Canal and River Aire run adjacent to each other passing through the back end of Wellington Place, and both make an ideal walking spot. Get away from the city lights and wander down the waterways with plenty of goslings and other baby ducks as company.
Don't Settle. Live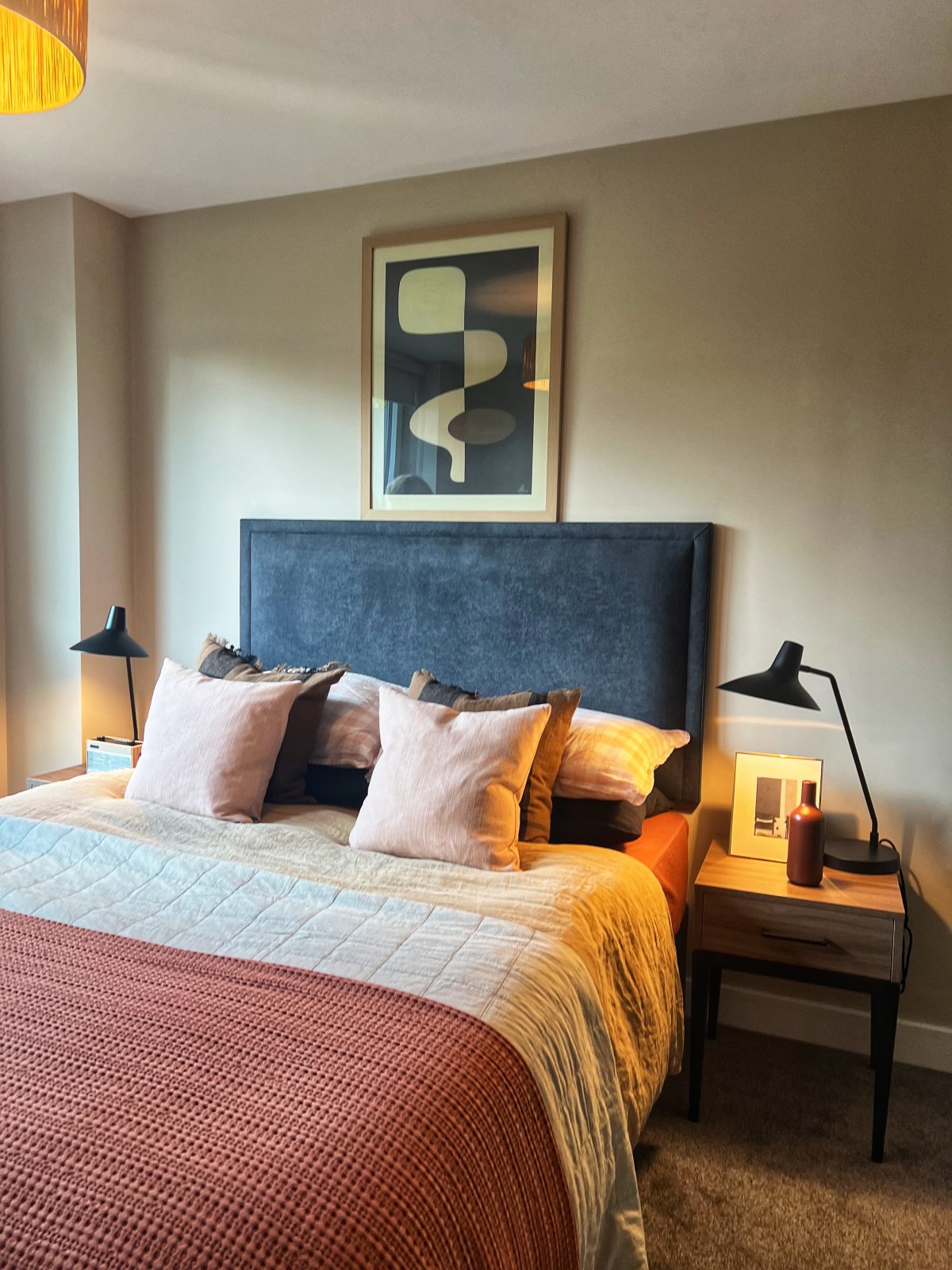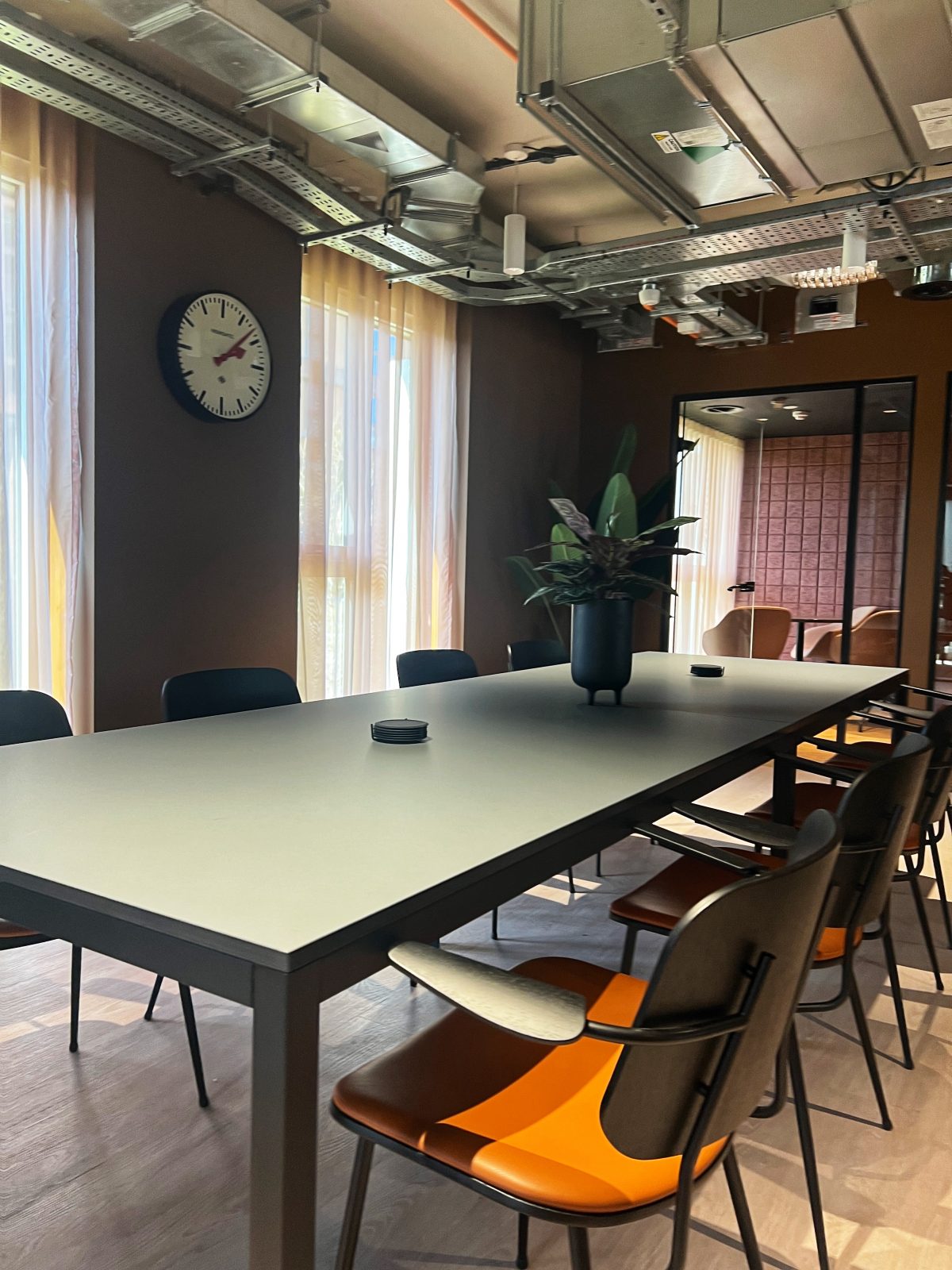 To make the most of all this, it makes sense to live somewhere that's just a few footsteps away, right? The Junction boasts a whopping 667 apartments that have everything you could want or need from a place to stay. Revolutionising rentals with gorgeous interiors and exciting on-site amenities like private dining rooms, co-working spaces and a resident lounge to take advantage of.
Based on the Monk Bridge Viaducts, The Junction is soon to host a new food, drink and retail hotspot. You'll soon be able to grab post-work drinks and watch movies under the stars in a hidden part of Wellington Place, open to both residents and non-residents.
Those looking for a new home can move in straight away. Apartment prices start from £1080 and are available fully-furnished or unfurnished. You can find out more and book a viewing at these new Leeds apartments at The Junction here.
Read More:
Feature Image – The Hoot Leeds
AD