Winter walks on a crisp Christmas morning never seemed so tempting.
Nostell Priory, the National Trust estate, located near Wakefield, has been glammed up for Christmas since December 1st and is ready to welcome you for a lovely day of festive fun.
With beautiful, pristine gardens to explore and the Georgian house to wander around, visiting Nostell is a wonderful day out at any time of year. This Christmas though, the house has been dressed up to the nines with glamourous decorations, and the historic rooms have been opened for special events to get everyone feeling the festive spirit.
The woodlands, walks, and parkland at Nostell showcase the Yorkshire countryside and are truly difficult to beat. With ancient woodland and lakes on the grounds, there are countless options for a beautiful, crisp winter stroll through the grounds.
There's nothing quite like a Christmas walk, and although you'll need to wrap up warm, the grounds and lakes are especially beautiful on a crisp, winter morning.
Also, with a range of different gardens to discover, including the Kitchen Garden, the Menagerie Garden, and the Pleasure Grounds, you definitely won't run out of walking space, and you could spend all day wandering through these vast grounds and discovering new spaces in the great outdoors.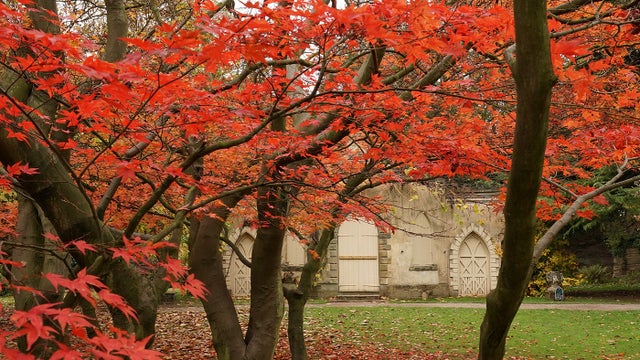 Read More: The must-visit magical Narnia Christmas wonderland in Yorkshire
If you're needing to keep the kids entertained during your festive day out, Nostell Priory has got you covered. Although it may be a tad chilly at this time of year, there's an outdoor adventure play area for the little ones to enjoy and, if that wasn't good enough, the Percy the Park Keeper's winter wander is a new festive addition to the programme.
This trail is sure to keep the kids entertained whilst you enjoy a relaxing walk around the grounds and, with the chance to get a delicious hot chocolate at the café, the entire family will be able to warm up from the cold and reflect on the festive fun you've all enjoyed.
For more information, visit the National Trust website.
Feature Image- National Trust