Cheesy chips got a whole new meaning nine weeks ago when The Cheesy Chip Shop launched.
If you've been down to The Cheesy Living Co. before, you'll know just how well these guys know their cheeses.
It's in the name really – but having quickly gone a pop-up food market traders to owning their own store and putting on lunch menus and a series of successful supper clubs, art nights and creating a whole cheese-loving community taking over the corner the Corn Exchange – everything centres around the cheese here, and it shows.
Initially launching at Trinity Kitchen, the feedback across Leeds has been overwhelmingly positive, leading the chip shop to continue with an additional pop-up in the city centre.
From Tuesday 19 September – Sunday 1 October, 12-9pm (excluding Mondays) you'll be able to find all kinds of gooey, cheesy goodness over at Northern Monk Refectory at Marshalls Mill.
And this is far from your average hangover cure.
With exciting combinations like the Buffalo Blue with buffalo sauce and blue cheese; a classic Chip Shop Curry curry sauce with cumin gouda, mango chutney, mint yoghurt, popadoms and pickled chilli and even Truffle Carbonara with parmesan and pecorino cheese, pancetta, truffle and parsley – it's obvious every cheese and garnish has been well thought out.
And it's not just Sides on the menu too – 'Mac N Cheese' bites with cheese sauce, Dorito crumb and chives and Halloumi Fries with hot honey and tzatziki are also on the menu – allowing the perfect meal deal combo of cheesy chips, a cheesy side and a soft drink or beer.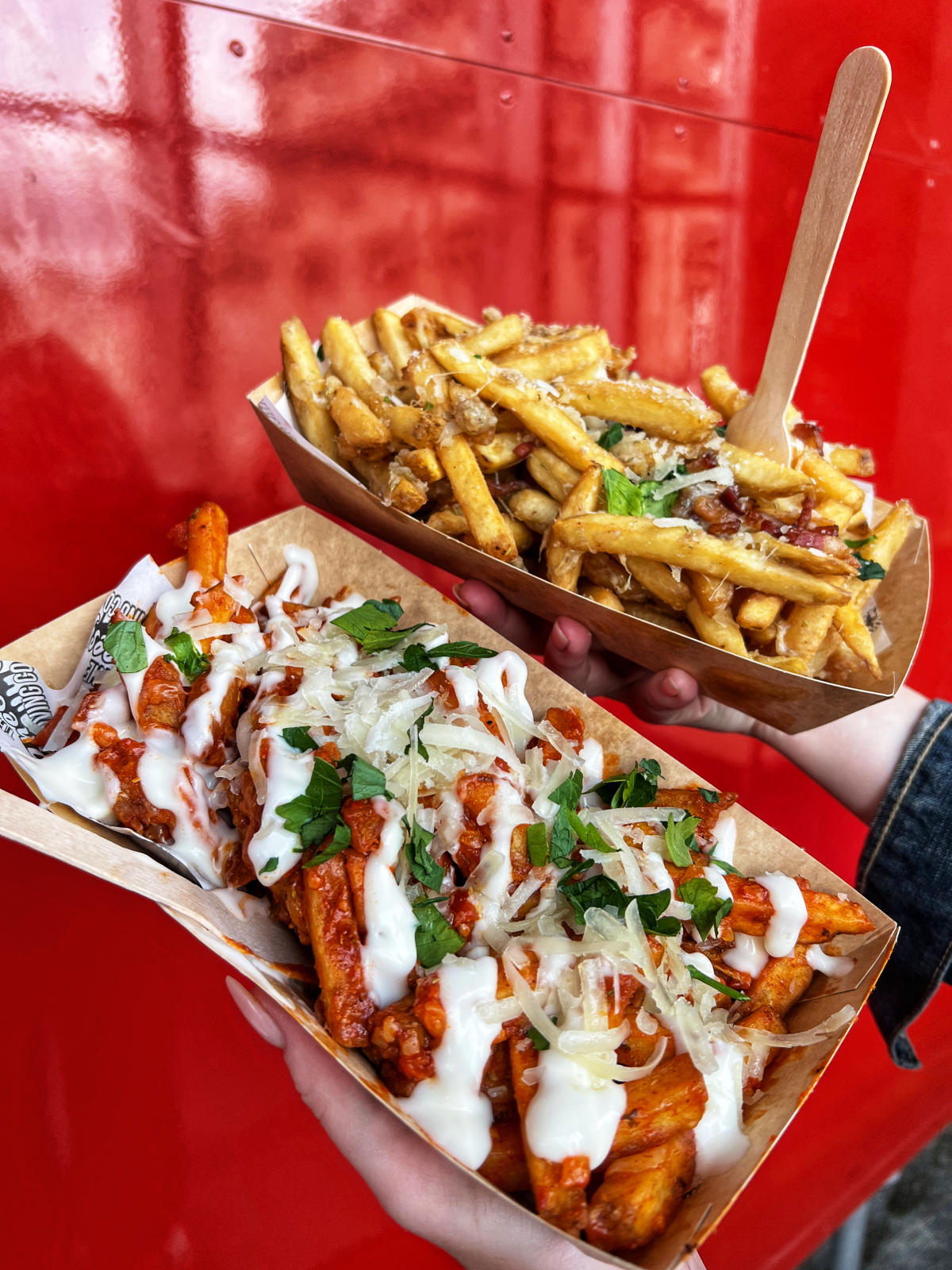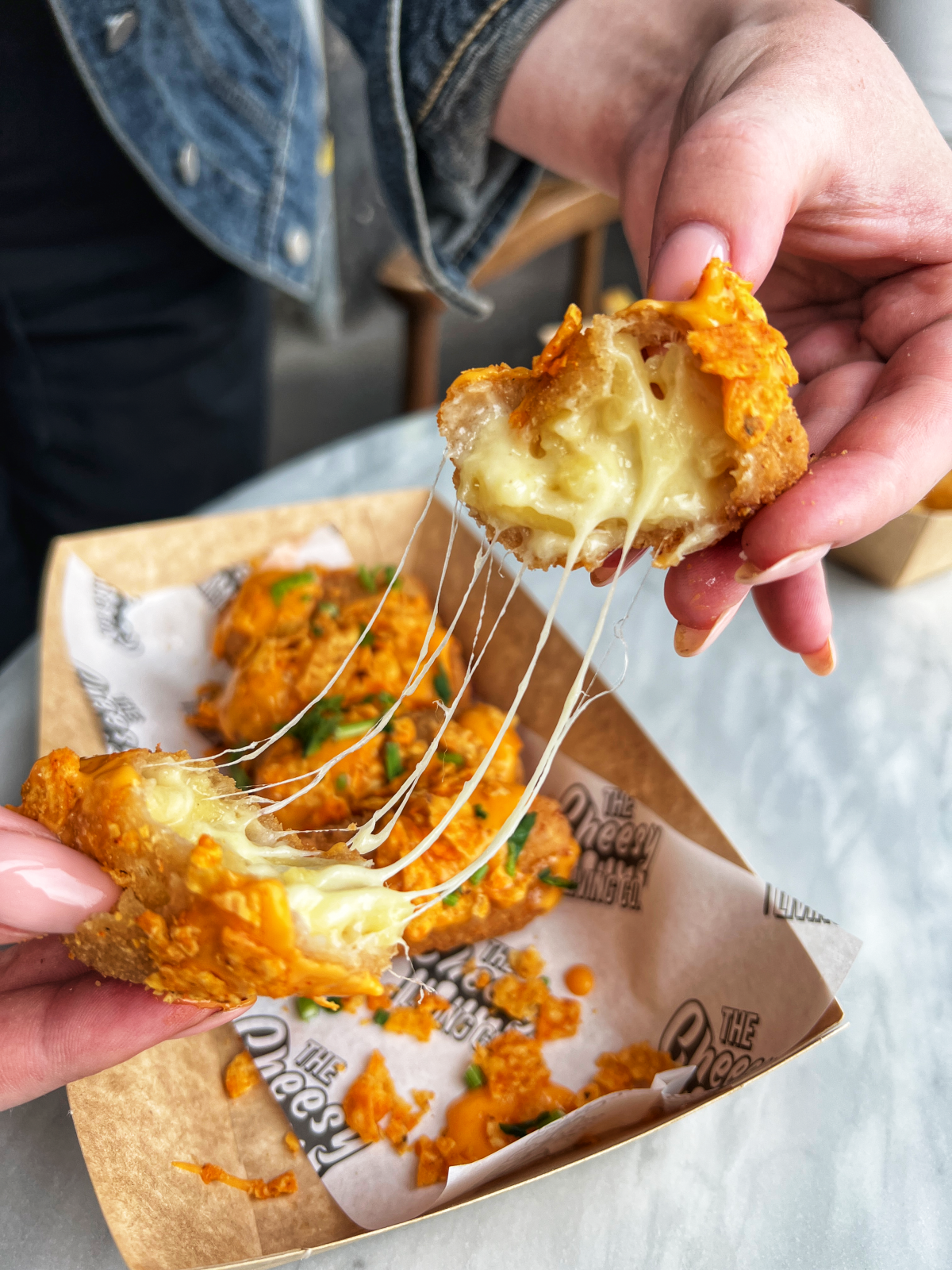 Announcing the news on Instagram yesterday, Northern Monk said:
"Cheesy Chips are possibly the worlds greatest food. And we'll have them here, for two weeks, from local cheese heroes @thecheesylivingco@thecheesychipshop"
These are way better than your 3am drunken stupor into a takeaway. Expect many types of cheese, curry sauce, panchetta and truffle alongside halloumi fries, jalapeño poppers and even a Northern Star Special"
They'll be here next week with the perfect dish to pair with a pint."
About The Cheesy Living Co.
The Cheesy Living Co. is quickly becoming Leeds go-to supplier for all things cheese and charcuterie.
After taking a passion project full-time during the second Covid lockdown, owners Jake and Soph haven't looked back since the launch of The Cheesy Living Co. in 2020.
Supplying renowned chef Matt Healy's Horsforth restaurant Forde with farmer's cured meats and ingredients, but still managing to attend just about every small business and foodie market across the city, The Cheesy Living Co. is one of the most humbled new businesses around.
Aware of the popularity of their products, but taking things slow and making conscious business decisions, co-owner Jake spent years in hospitality before taking the plunge to launch a business with partner Soph – and their time spent learning the intricacies of the industry shows.
The Cheesy Living Co. is slowly making its way around the Leeds foodie scene – and becoming a firm favourite across the city.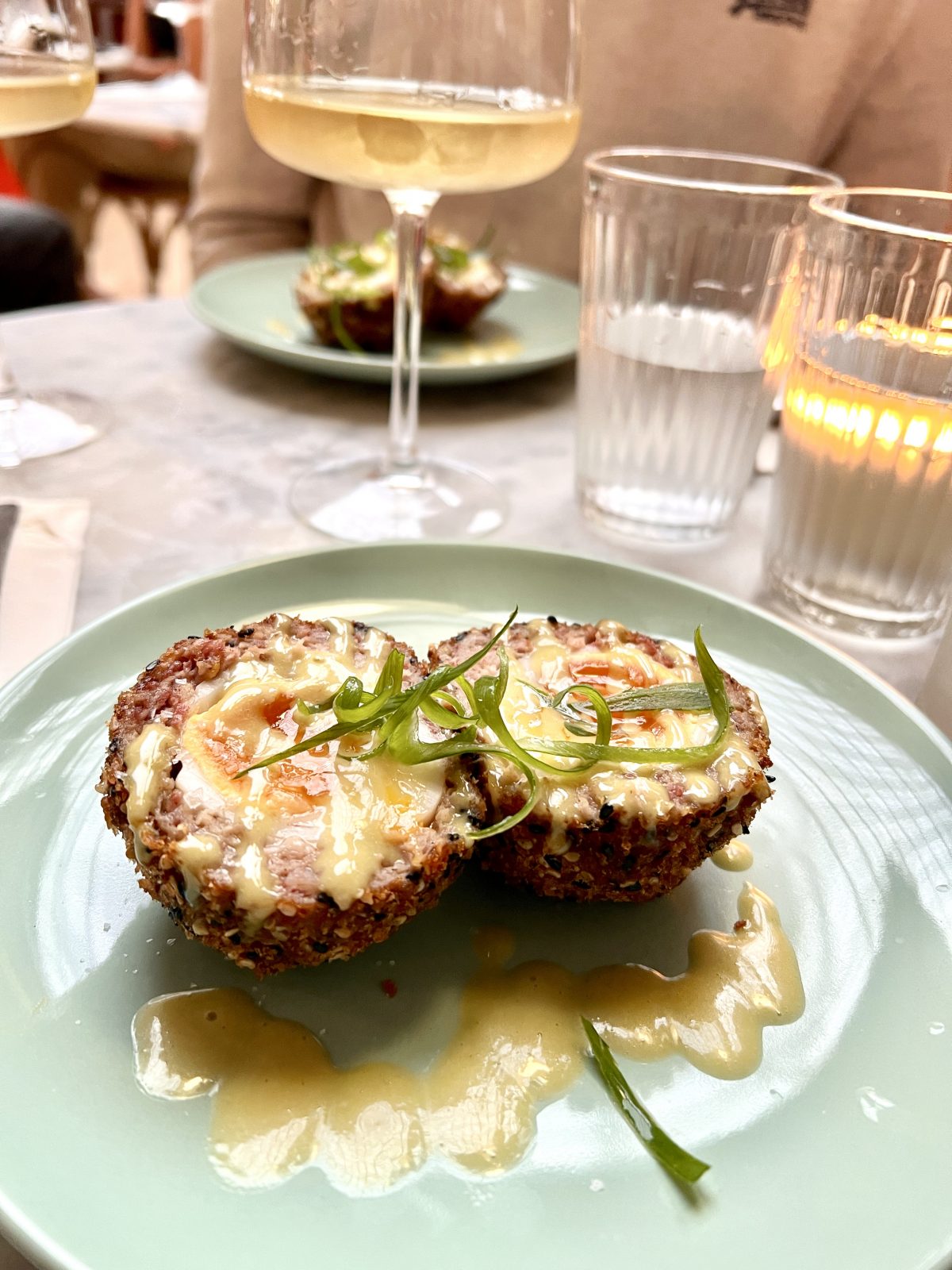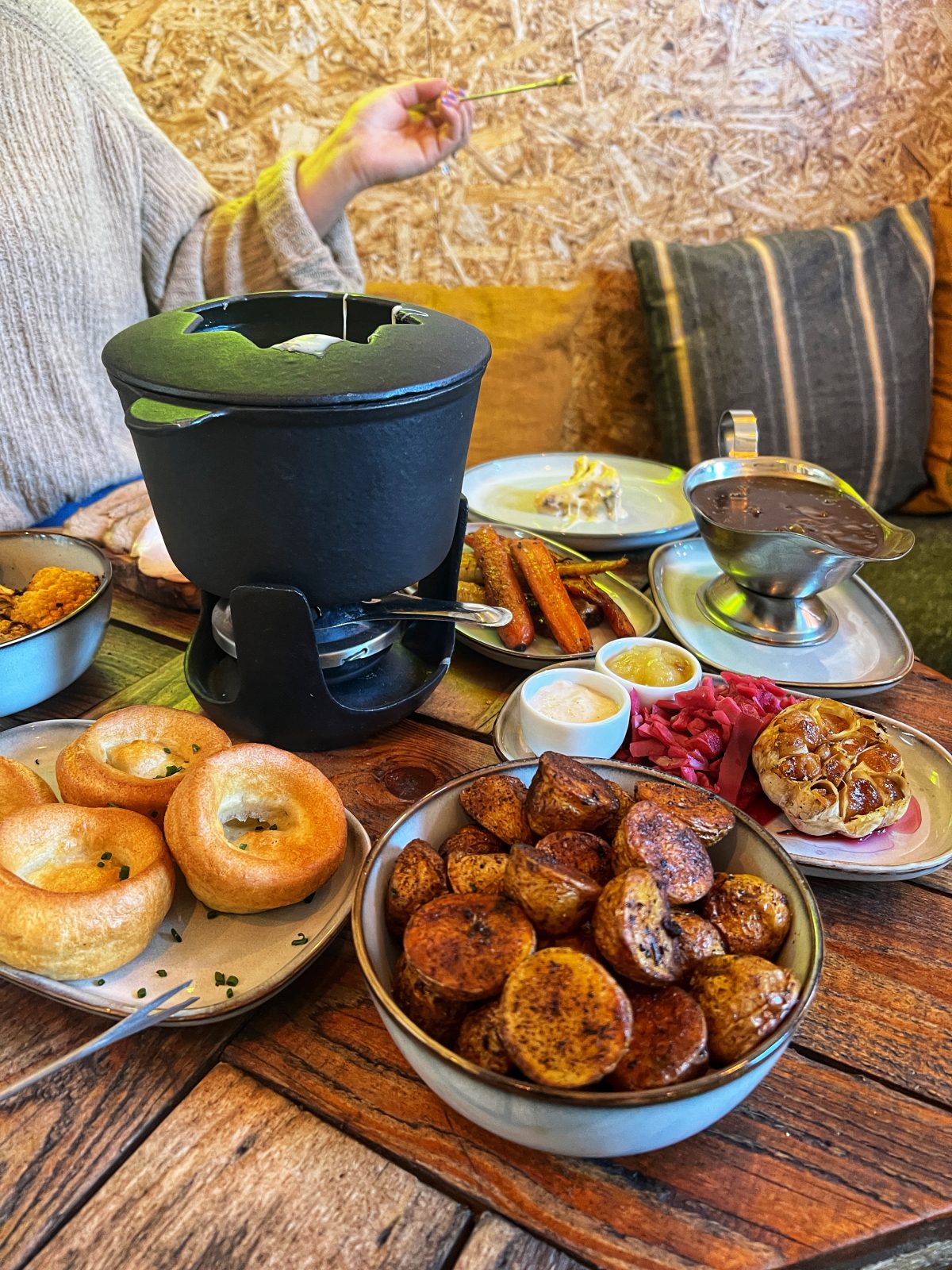 Read More:
Feature Image – The Cheesy Living Co.