Farmer Copleys has over 130,000 different pumpkins for you to pick at their huge pumpkin patch.
Every year, a family-run farm shop and cafe transform into the UK's biggest pumpkin patch in October and offer the ultimate spooky day out for all the family to enjoy.
Based in West Yorkshire, nestled between Pontefract and Featherstone, the Copley family have everything you need for a pumpkin experience you'll never forget.
Wade through mounds of pumpkins to find your perfect pick. There are over twenty seven varieties to choose from, all with some pretty extraordinary names.
Cinderella, Polar Bear, Racer and Baby Bear are amongst some of the options available, though the names do not resemble the actual characters and animals, so don't be looking out for any princess crowns or arctic fur or you might be there all day long.
Spookier varieties hold the name of Goosebump, Pumpkin Rouge and Casperita but the rare gem to look out for is the Blue Crown Prince, this unique variety are the tastiest and come in a beautiful shade of pastel blue.
The Pumpkin Princess and the 'Not so Wicked' Witch of the West will be on hand throughout the day to help you find your perfect pumpkin and will even be giving out prizes to those dressed for the spooky occasion.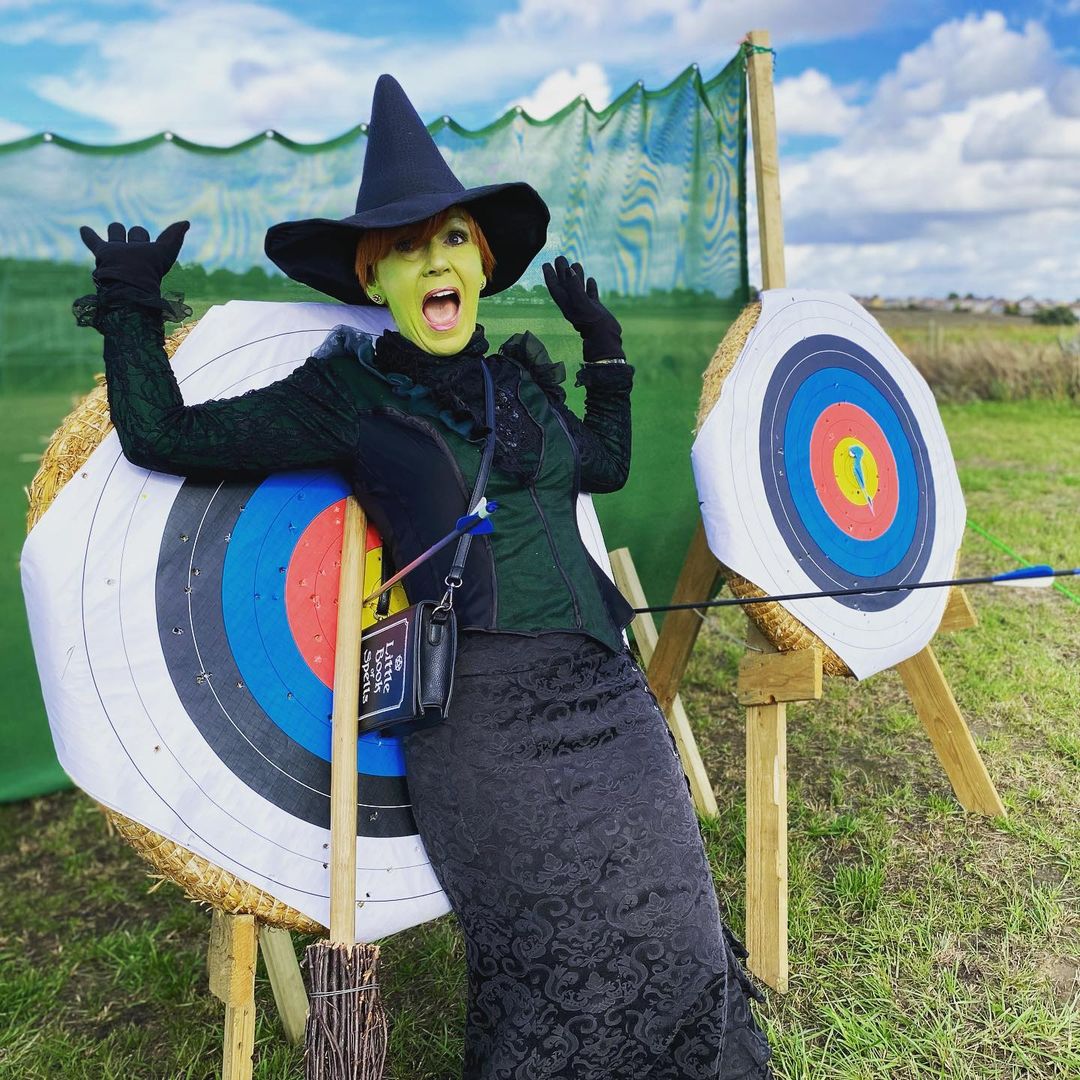 Once you've had your pick of the rainbow and found the perfect pumpkin to carve for Halloween, there are plenty more activities to get involved in. Embark on a tractor ride across the farm or gaze in wonder at the birds of prey as they showcase their unique features and technical skills.
There will also be archery for you to practise your best bullseye shot, a dedicated storytime for little ones and grown ups to recharge, as well as a visit from Magical Mr Zen.
Channel your inner child and paint a pot at their riverside potting point or jump on a vintage fairground and waltz away your worries.
Can't wait until the 31 October to dress up? Head over to Farmer Copleys your spookiest costume and take full advantage of the endless photo opportunities dotted around the farm, including the 'how tall this fall' sign where visitors can compare their height through the years.
Farmer Copleys is open every weekend in October, tickets start from £4 during peak season. Farmer Copleys is around a forty-minute drive from Leeds city centre and can also be accessed from Streethouse train station (3 stops from Leeds).
Feature Image- Farmer Copleys