It's been one heck of a year for the Leeds foodie scene.
We've had dozens of new openings covering all sorts of cuisines, filling our takeaway apps with a combination of old favourites and new places to visit alike.
One man that knows his takeaways, and has captured the nation's attention in doing so, is Danny Malin. The 'Rate My Takeaway' YouTuber boasts over half a million subscribers, and regularly goes viral after showcasing the best takeaway spots in the north and beyond.
Turns out 2022 has been the year that we've seen the internet sensation in Leeds quite a bit, so we've combined a list of all the places we've spotted the YouTuber in 2022 to help narrow down our next takeaway choice.
Hooyah Burgers
Albion Street, Leeds city centre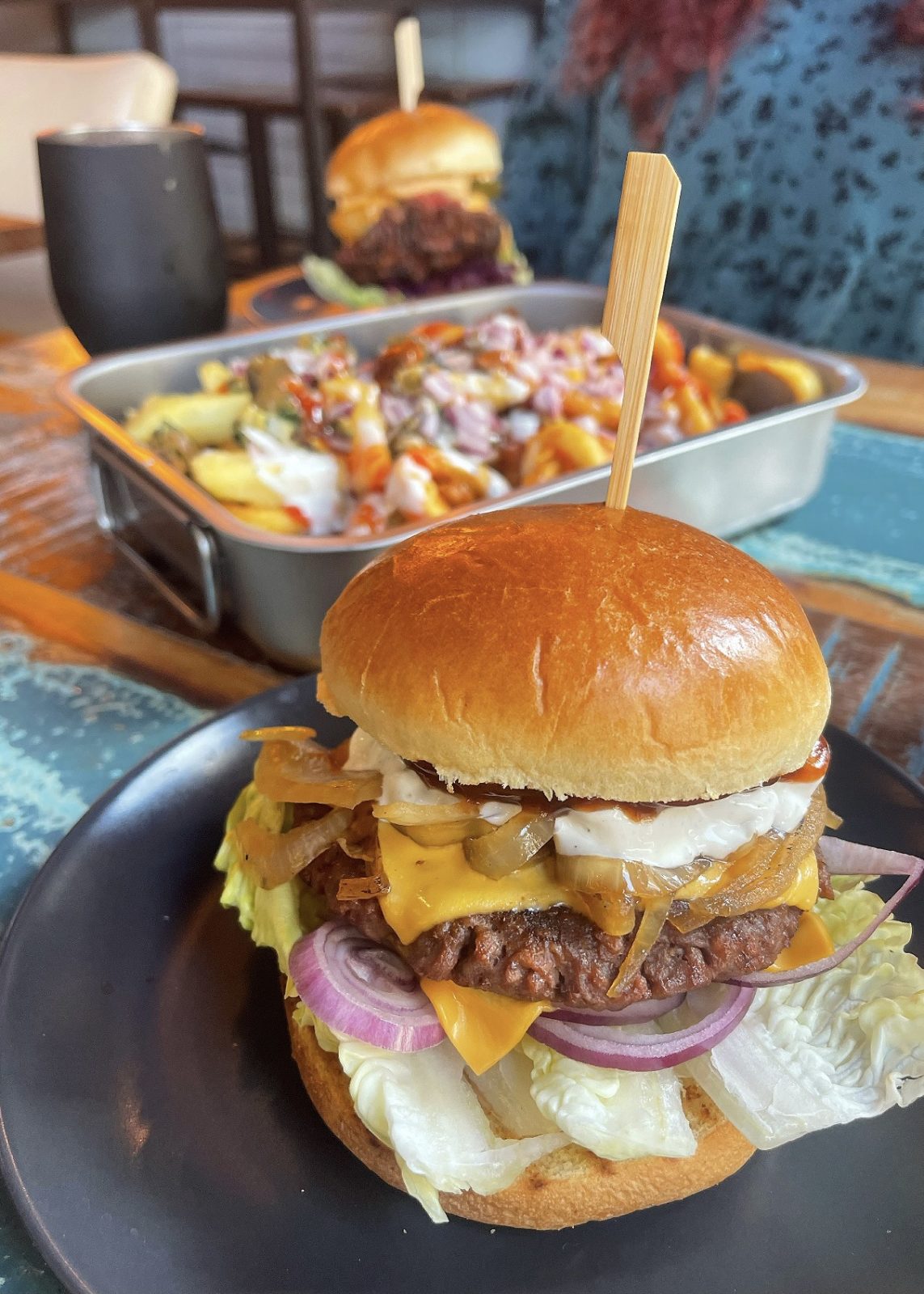 The build-your-own-burger joint has been praised since opening for its huge portions and flavoursome burgers, and now that the brains behind the burgers have got a city centre restaurant open on Albion Place, it's becoming more popular than ever. And that was all before the joint received over 150,000 views on a single YouTube video.
Danny says: "We started off with beautiful buttermilk, nice bit of chicken absolutely spot on…on then I moved onto the loaded fries…it's a flavour combination that works really well to be honest. A solid 10, can't fault it".
Find out more about Danny's visit to Hooyah Burgers here.
Don't Feed The Dog
Inside Roland's, Call Lane, Leeds city centre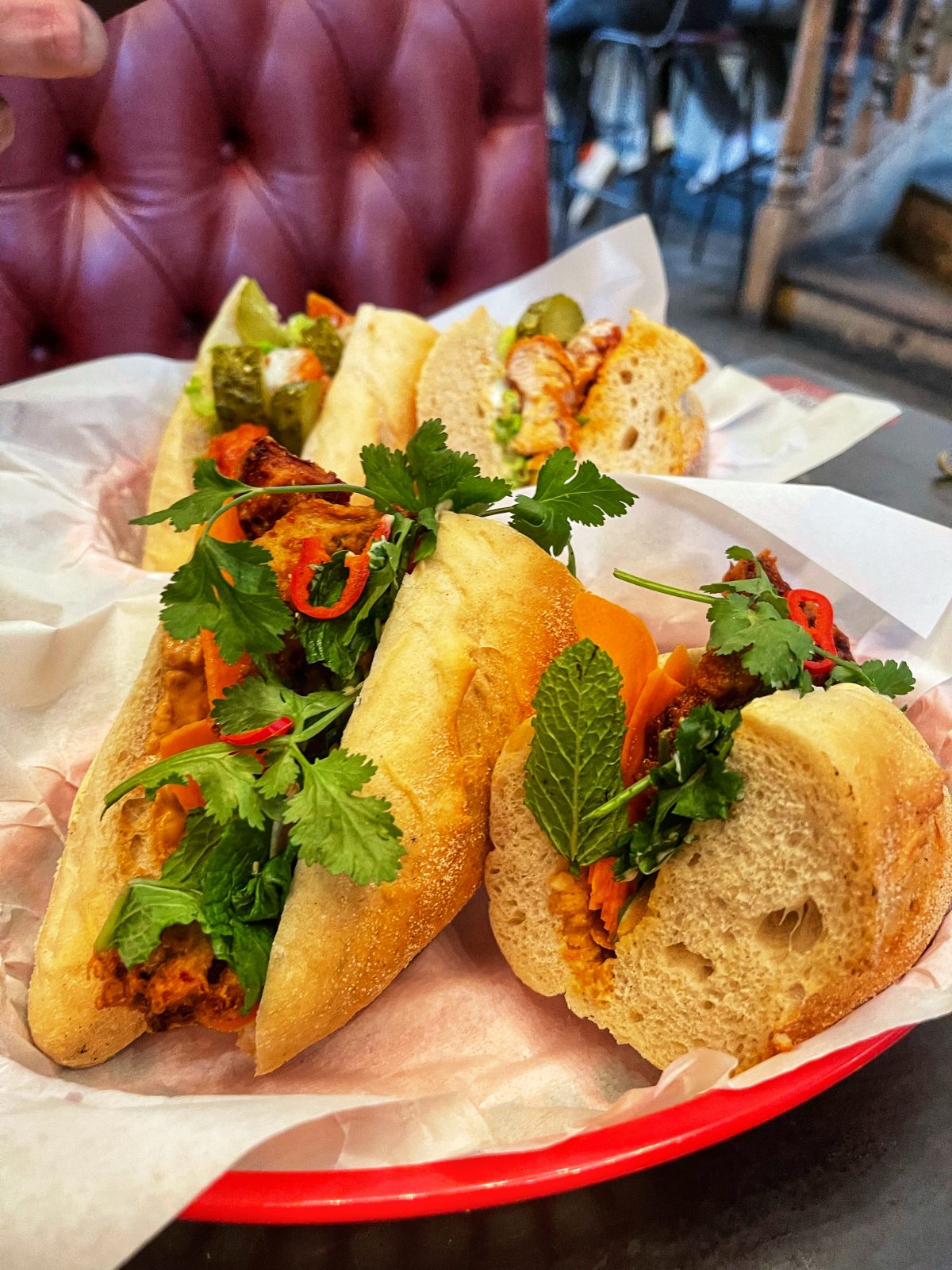 Hidden inside Roland's, Don't Feed The Dog is serving up sarnies, hoagies and the most incredible chips, perfect for a lazy afternoon after mooching around the city.
Starting with the oyster mushroom wings, Danny said: "They are amazing. I'm totally honest with you it's not something I would order but wow. There's a strong hint of chillis with spices a nice crisp batter on it… wow".
You can find out more about Danny Malin at Don't Feed The Dog here.
I Am Döner
Otley Road, Headingley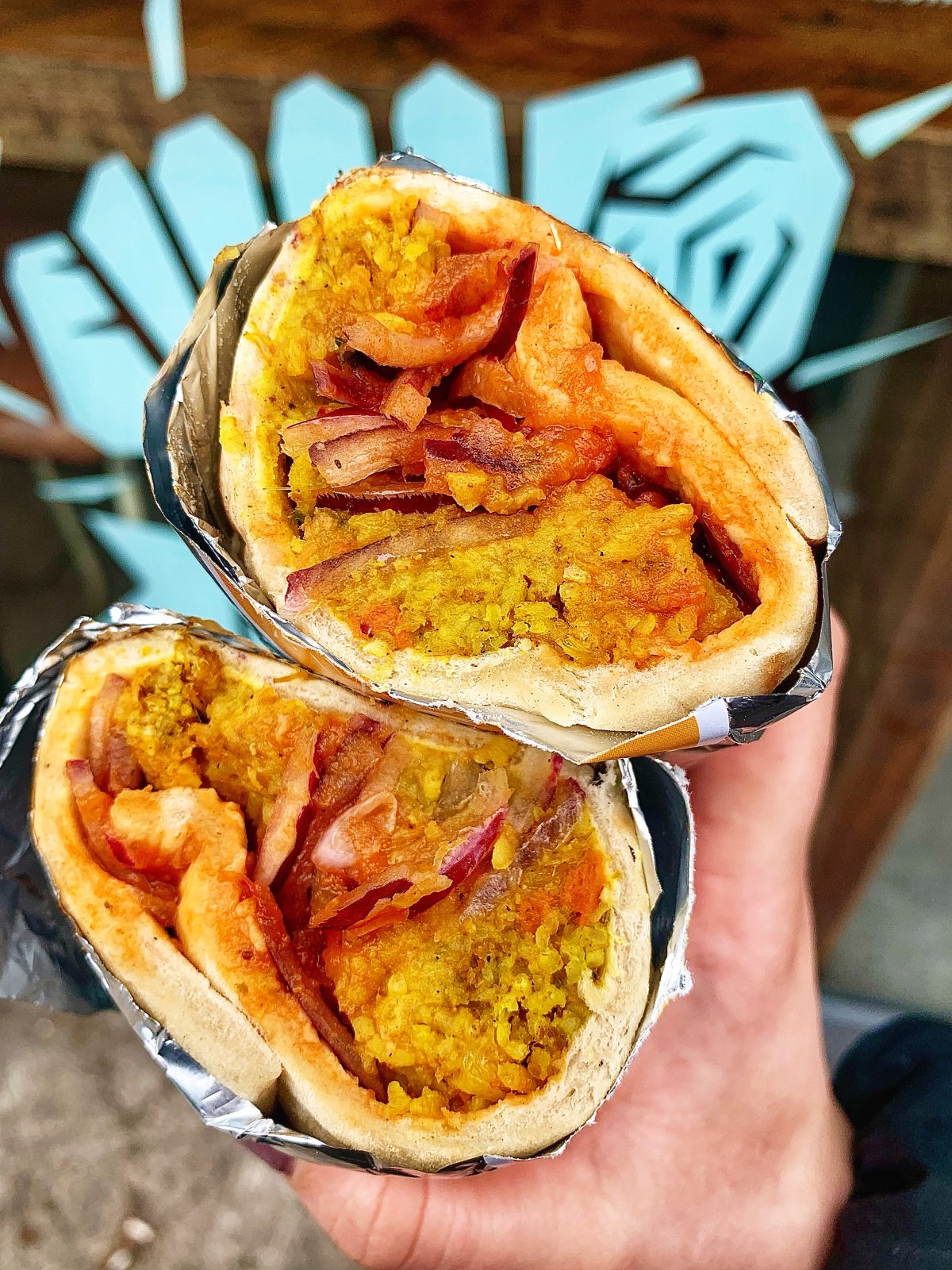 The camel kebab was launched by I Am Döner to celebrate the company's expansion into the UAE, and saw national media coverage of the unusual flavours, so naturally Danny was one of the first to head over and tuck into the dish.
The Rate My Takeaway two pence was "Oh with rice that is nice. It's not what I expected it to be".
Watch the full video of Danny Malin at I Am Döner here.
Luigi's Street Food
Featured inside Trinity Kitchen but operating as a pop-up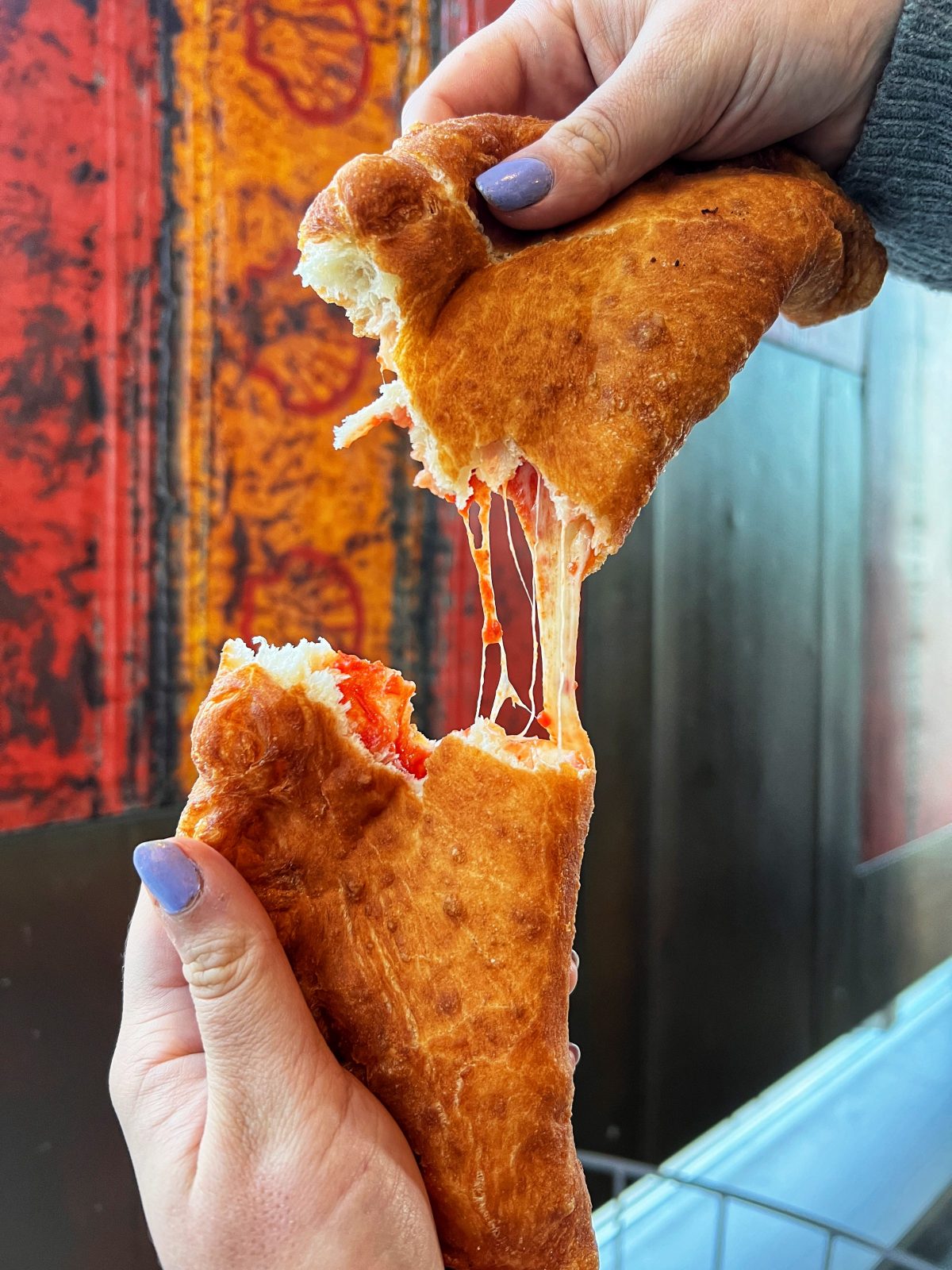 Luigi's Street Food is known and loved in Trinity Kitchen for its deep fried pizzas, arancini balls and a host of tasty treats. Packed out on a lunchtime, you'll find plenty of gooey cheesy delights.
Danny gave his two pence on the deep fried pizzas: "it's one of those weird and wonderful things that you've never had before but when you do it's like oh my god".
Find out more about Luigi's Street Food here.
Big Buns
Inside Brewery Taps (and now SALT Oakwood)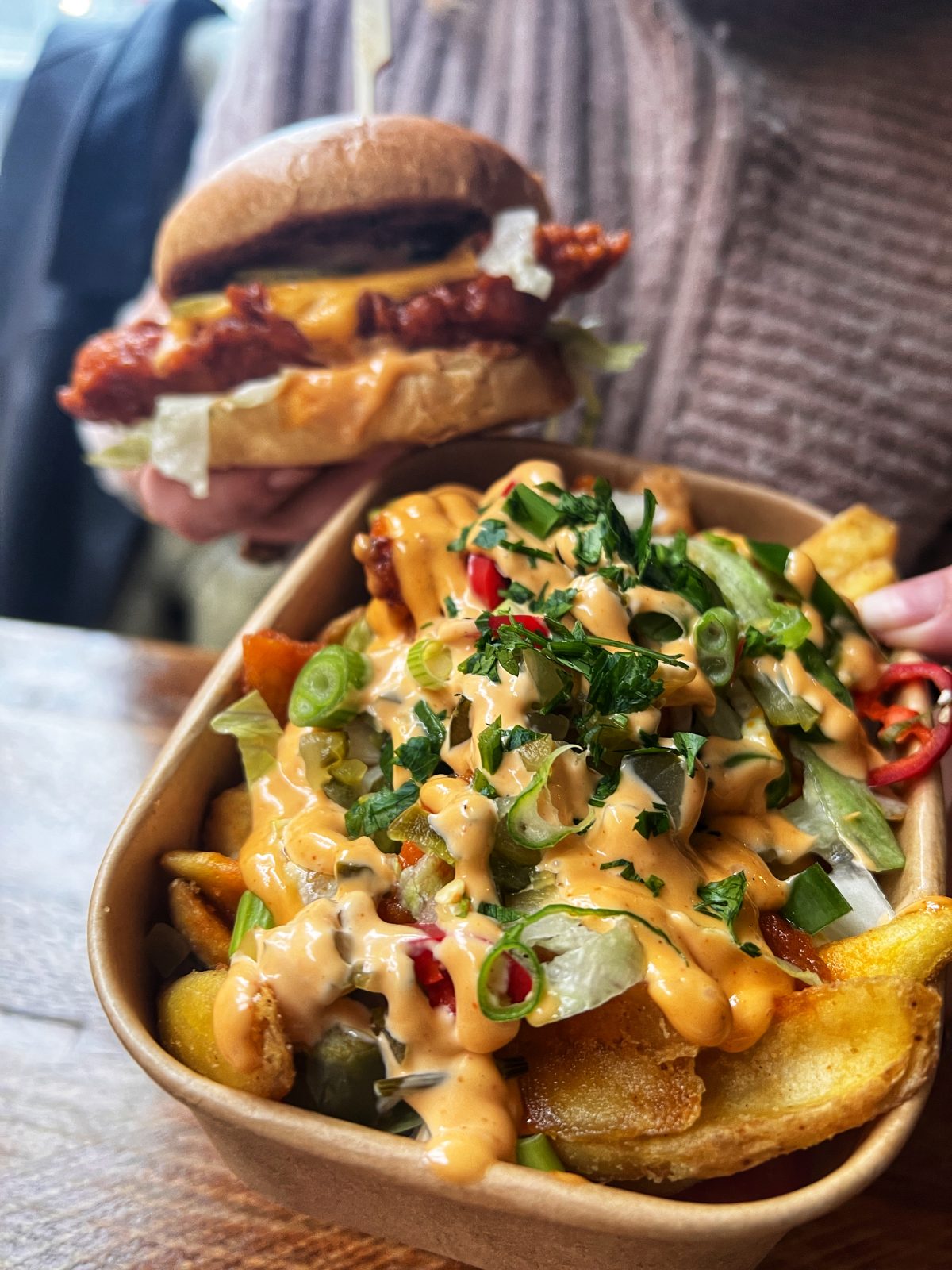 Having recently taken over another spot inside the newly-opened SALT Oakwood, Big Buns has been serving up flavours that has seen them gaining something of a cult folllowing over the past twelve months.
The Rate My Takeaway star was impressed upon his visit too: "The beautiful beef patties have got so much flavours in them […] but the combination of the crispy onions and the sweet caramelised onions really brings it together".
Find out more about Danny Malin's trip to Big Buns here.
Spuds & Bros
Featured inside Trinity Kitchen but operating as a pop-up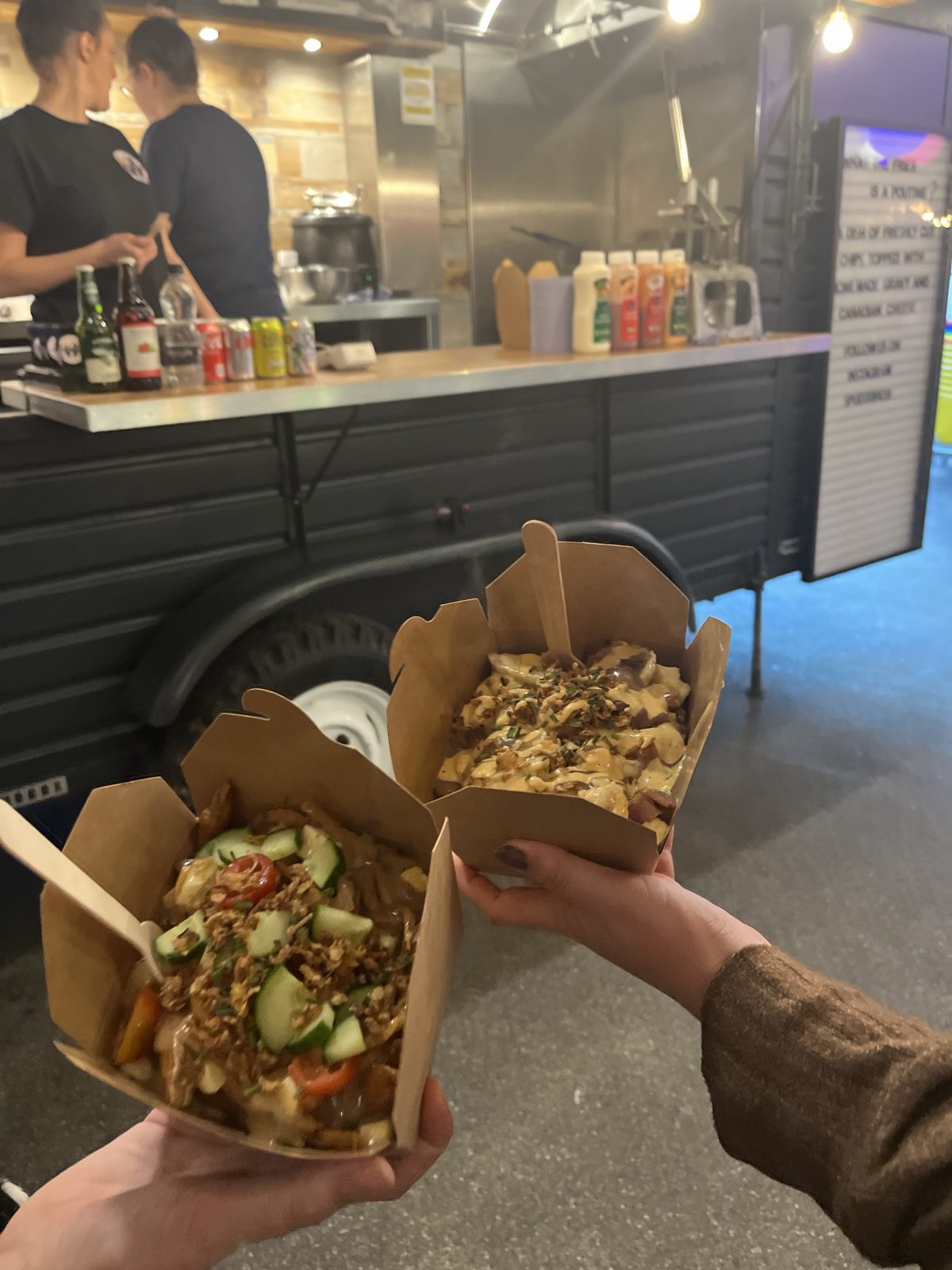 The Trinity Kitchen regulars are experts at all things poutine – and if you haven't been to check out the gravy-covered, cheesy Canadian chips, it's perfect for a cold wintry evening in the city.
Danny says: "the smell of this is already getting my taste buds going, my mouth is watering"
You can watch Danny Malin at Spuds & Bros here.
Lievitoo
Woodhouse Lane, Woodhouse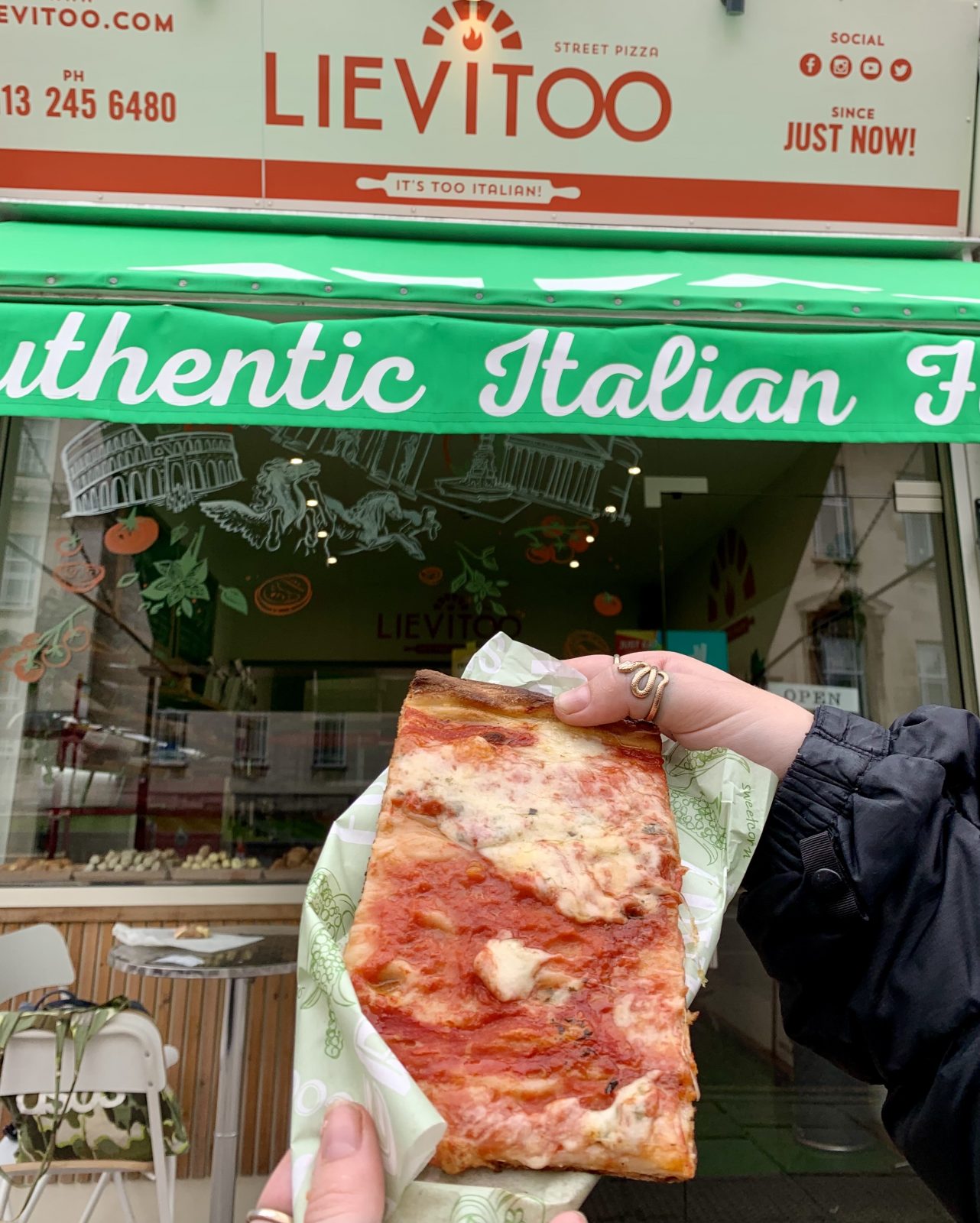 A student favourite, the Woodhouse pizza joint hosted the YouTuber earlier this year and was impressed by the unique flavours that were on offer. A fantastic lunchtime option, you can grab a pizza slice, drink and may be even some cannoli for under £7.
Danny said "absolutely spot on it's been the best one of them I've eer tasted. Soft, fruity and full of flavour"
You can watch Danny Malin at Lievitoo here.
Burgerism
Available exclusively on Deliveroo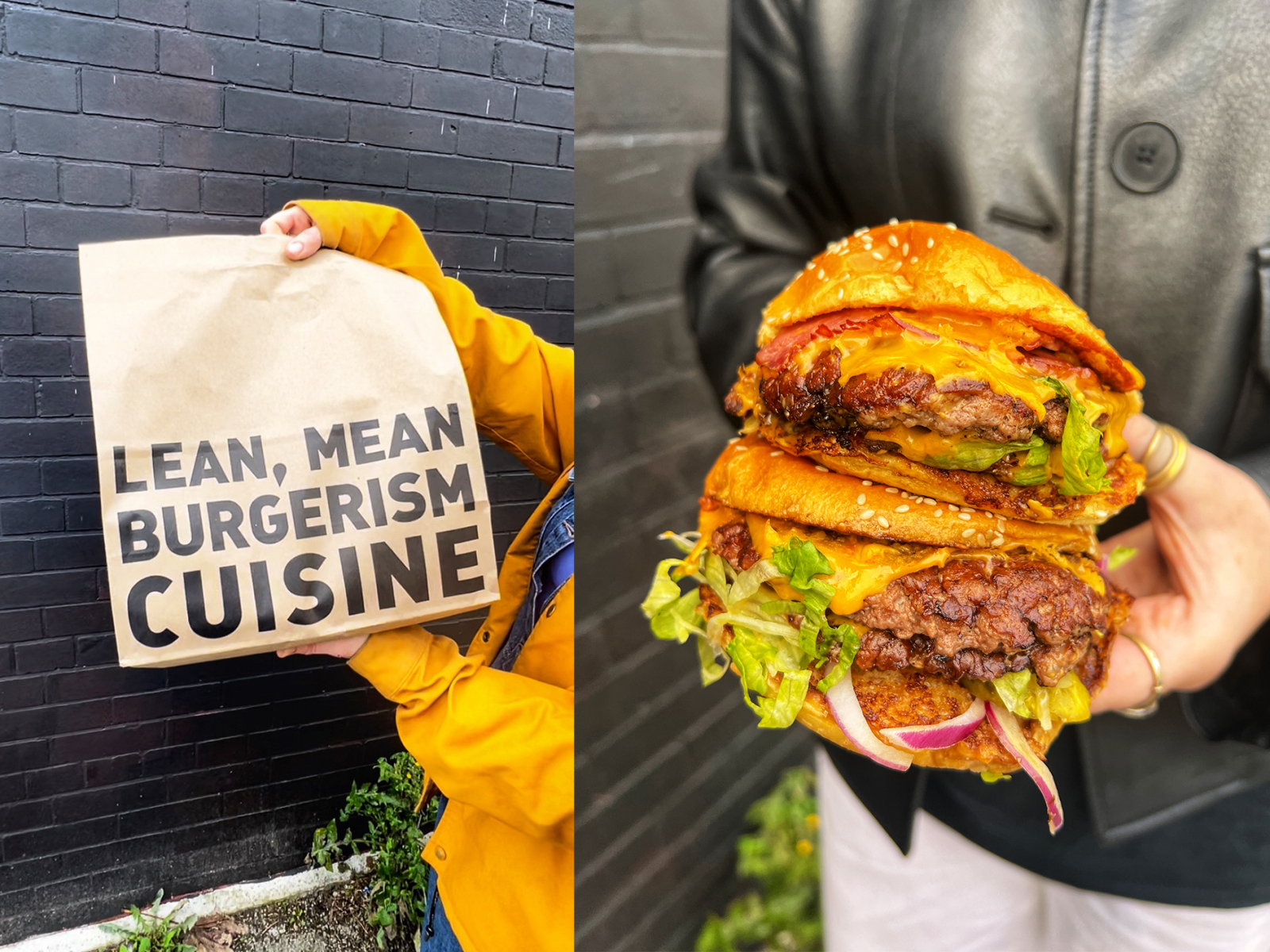 Venturing over to Manchester to try the viral burgers from Burgerism, the Rate My Takeaway star gave the chicken burgers and wings a rave review. Since then, Leeds has been blessed with its own Burgerism, operating on Deliveroo and delivering to the majority of the city centre area.
Danny says "this tastes absolutely amazing… the bun, the cheese, the beautiful fillet in there, the flavour combination on that is absolutely amazing."
Find out more about Burgerism here.
Wing Club
Compton Road, Harehills
After opening three years ago as a back garden pop-up as a members-only secret club, Wing Club has become something of a sensation across Leeds. Known for its tender meats and irresistible sauces, even Leeds Warrior Josh Warrington has been raving about Wing Club since opening as a takeaway in January.
Danny says: "you've got beautiful meat, stickiness, it is a meal fit for a king"
Watch Danny Malin at Wing Club here.
Meat:Stack
Boar Lane, opposite Leeds Train Station
The cult-following from the beef patties at Meat Stack had Leeds excited for months about the expansion of the indie burger joint. Danny checked out the original Newcastle branch but now Leeds has its own place to grab these drool-worthy burgers, it's only right that we give it a mention.
Danny says: "Ooh that is a nice flavour, beautiful beef patties there, they've got a really strong flavour to them… my god that is nice!"
Read more about Meat:Stack here.
Sqew
Duncan Street, Leeds city centre
The kebab shop that packs flavour in with falafels, halloumi and gorgeous meaty bits, this city centre takeaway has become a firm favourite for the city since opening late last year.
Danny gave Sqew a 10/10 score: "I've been searching for the best kebab and I'm telling you now, I've found it. you need to come and try it out, it's full of flavour. it's the best and tastiest kebab I've ever had by far".
Find out more about Sqew here.
White Rose Shopping Centre
White Rose, Dewsbury Road, Leeds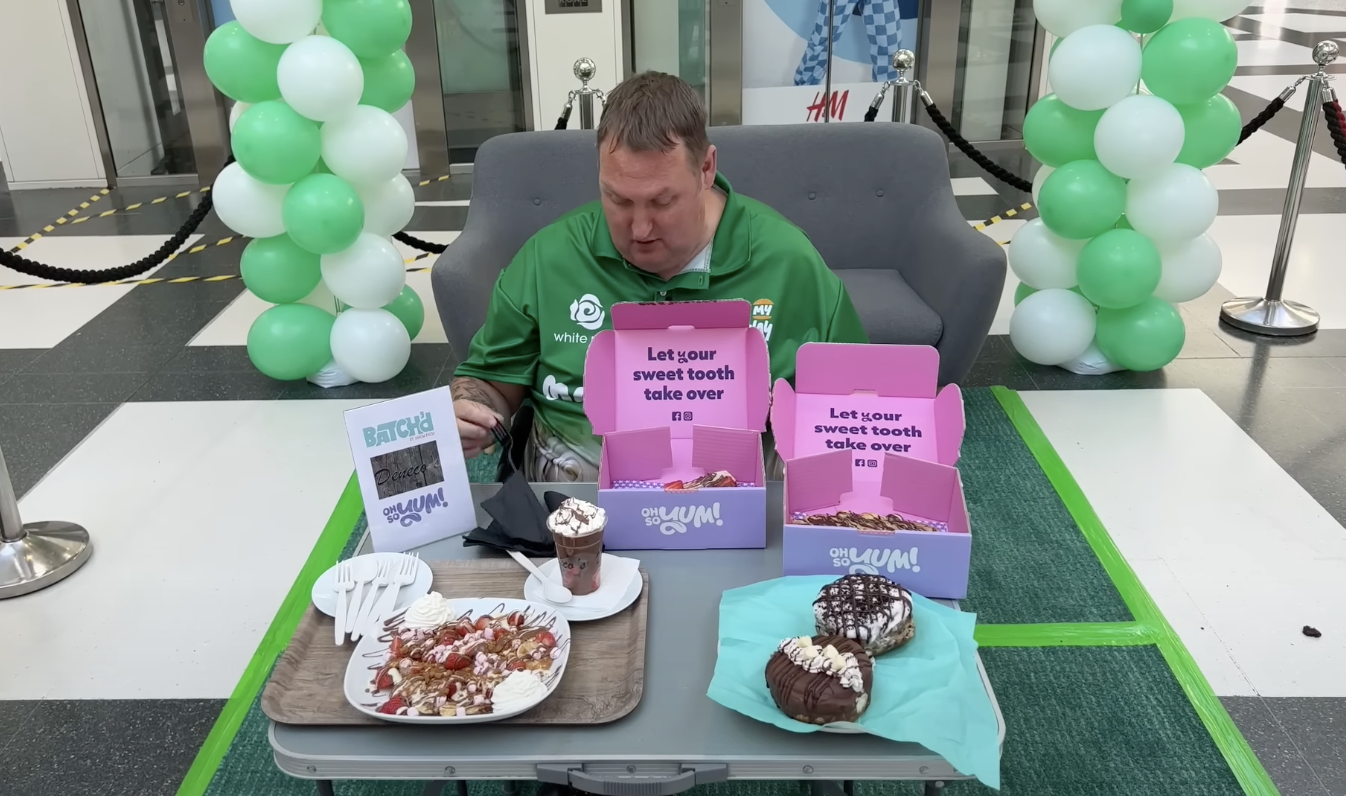 Deneco's was first up, and described the brownie as as a "fat man's dream", tasting a mini pancake stack with Biscoff, marshmallow and strawberries done "just like you'd have at home, but more fluffy".
Oh So Yum! offered peanut butter bubble waffle to the Rate My Takeaway star "cooked to perfection with a beautiful chocolate sauce on there too", and a traditional crepe with fresh bananas, strawberries and chocolate, a favourite of his daughters.
Batch'd donuts were "beautiful" and "cooked to perfection", getting the stamp of approval with the balance of chocolate and fluffy dough.
Find out more about the coffee morning here.