The YouTuber visited White Rose Shopping Centre for the 'World's Biggest Coffee Morning' last week.
Danny Malin from Rate My Takeaway hosted a charity meet and greet session in White Rose Shopping Centre as part of Macmillan's 'World's Biggest Coffee Morning'.
In celebration of all things coffee and cake, whilst raising money for a good cause, the Rate My Takeaway star reviewed a range of sweet treats from White Rose Shopping Centre.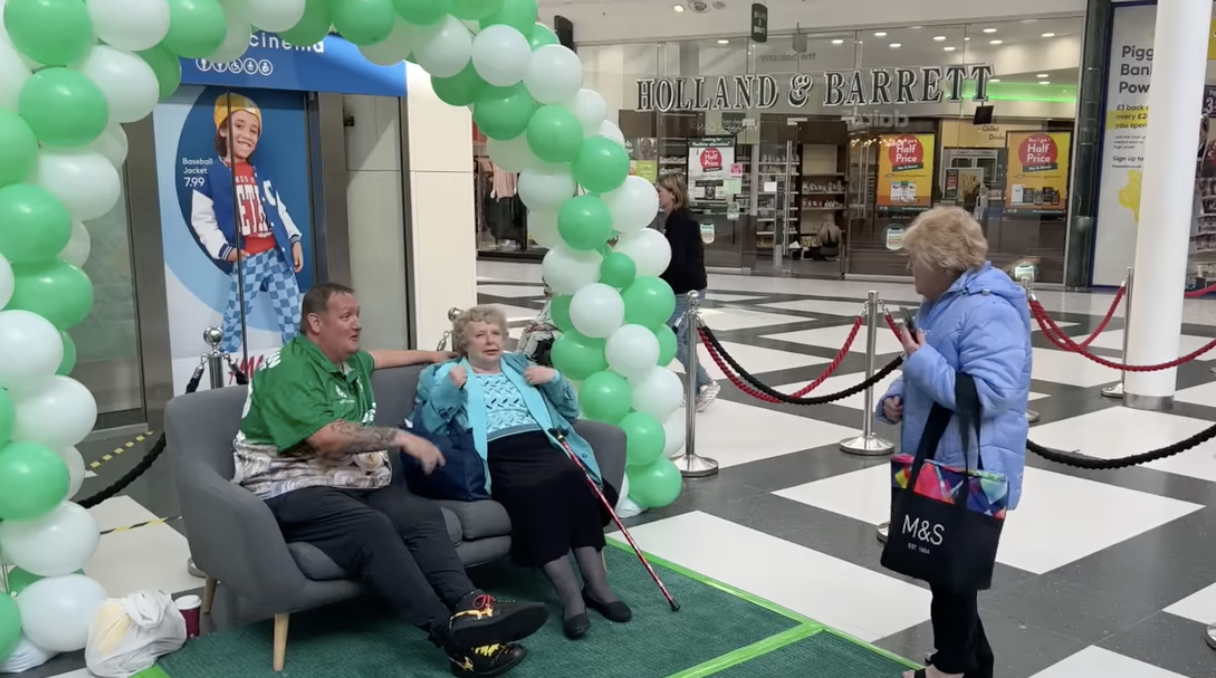 The YouTuber sampled three local favourites from the shopping centre, testing out the best from Bath'd, Oh So Yum! and Deneco's throughout the six hour session, and recorded a YouTube video in the process.
Deneco's was first up, and described the brownie as as a "fat man's dream", tasting a mini pancake stack with Biscoff, marshmallow and strawberries done "just like you'd have at home, but more fluffy".
Oh So Yum! offered peanut butter bubble waffle to the Rate My Takeaway star "cooked to perfection with a beautiful chocolate sauce on there too", and a traditional crepe with fresh bananas, strawberries and chocolate, a favourite of his daughters.
Batch'd donuts were "beautiful" and "cooked to perfection", getting the stamp of approval with the balance of chocolate and fluffy dough.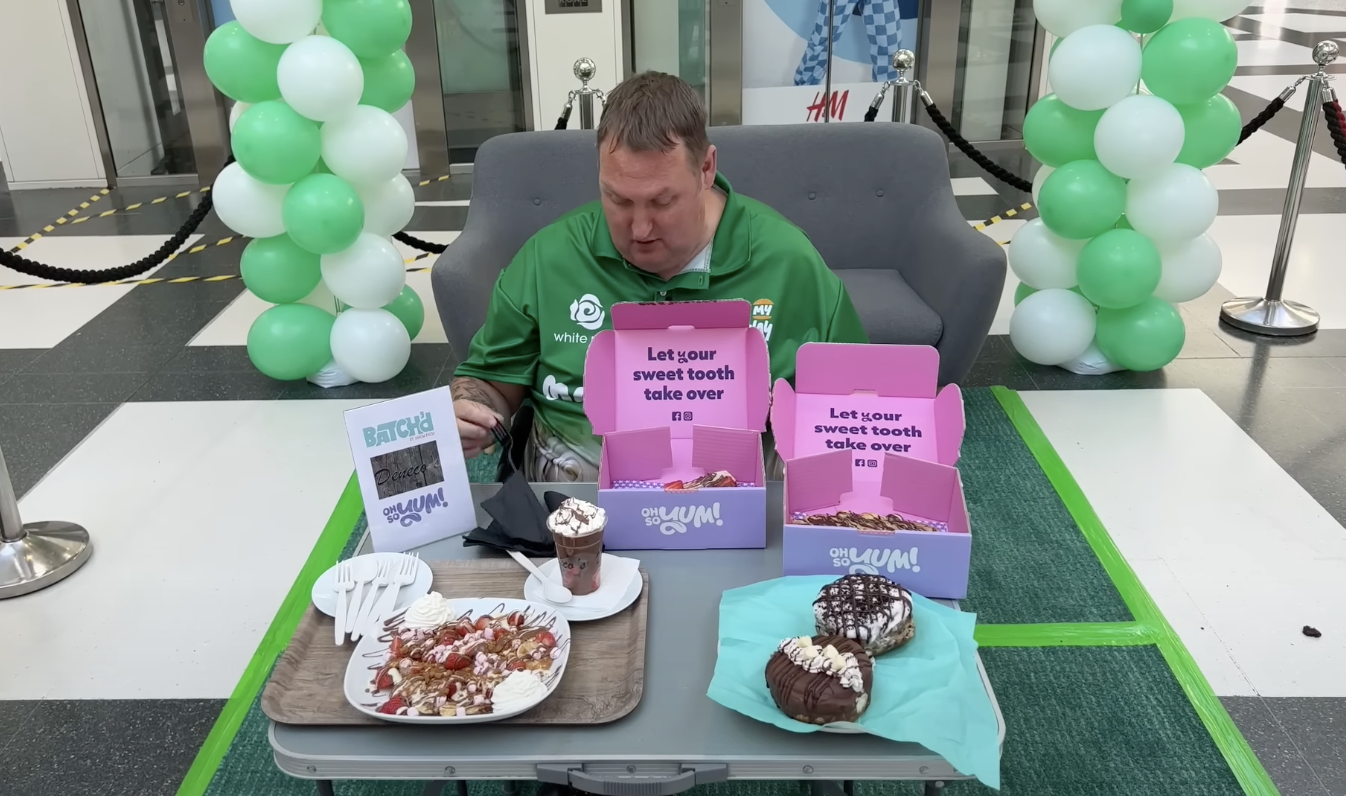 Read More about Rate My Takeaway:
All ages turned out to meet the YouTuber, with two meet and greet sessions spanning for three hours each throughout the day.
Humble as ever, Danny signed the video off by thanking all those that attended the White Rose session and supported MacMillan, rating all of the desserts as a ten out of ten.
He also took some time out of the day to visit Seacroft Grange Primary School to raise additional funds for Macmillan and meet families at the local coffee morning event.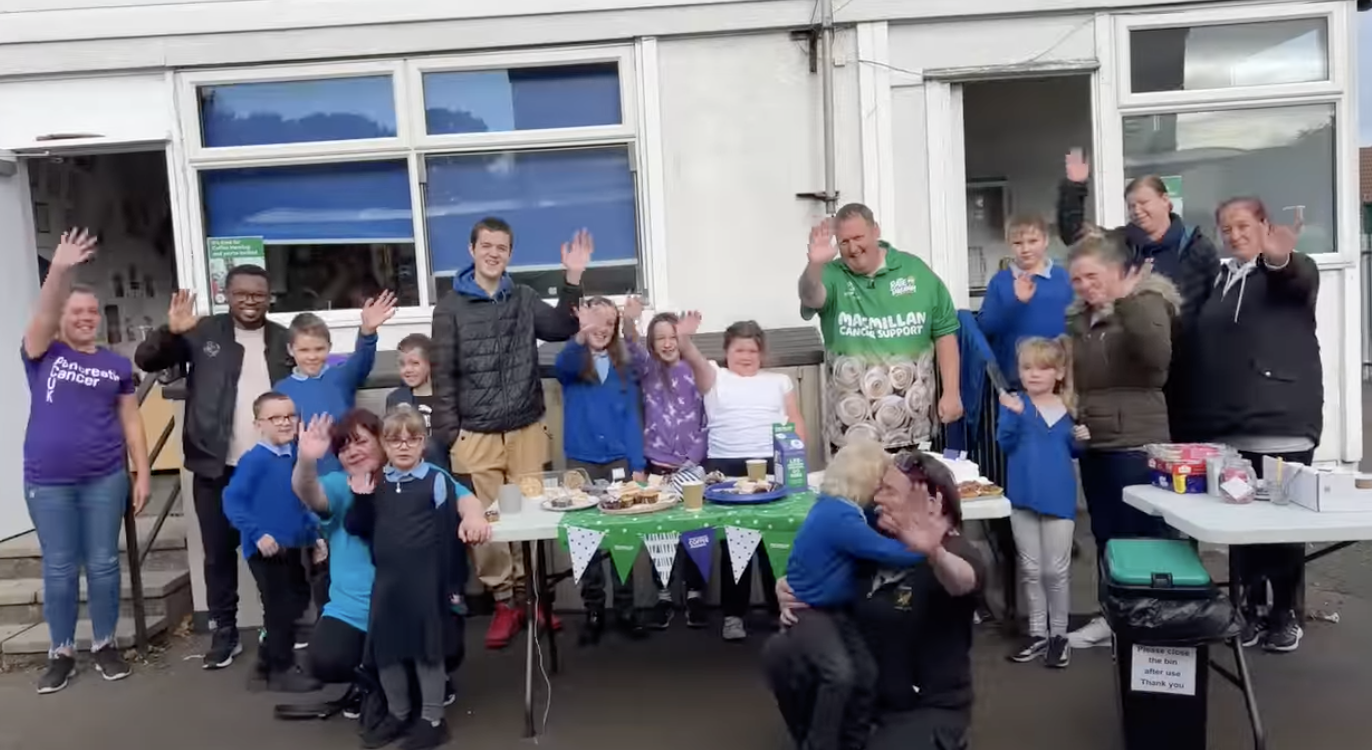 This was the first meet and greet session from Danny, but the YouTuber hinted that this might be a sign of exciting events to come in the future.
Feature Image- Rate My Takeaway, YouTube