There's only one more full weekend until Christmas, so if you haven't yet got your Christmas presents you might be looking for some last minute gifts. Luckily, these indie businesses are here to save you from giving a lump of coal.
Anyone in Leeds is pretty passionate about their city, so gifts about our favourite city, or at least from local sellers, are bound to be a winner with any of the Yorkshiremen and Yorkshirewomen in your life.
With it being the season of giving and all, it's easy to want to secure presents as quickly as possible, and whilst Amazon Prime might deliver the next day- chances are plenty of local sellers will do the same (and appreciate your custom a hell of a lot more).
So we've rounded up the best local talent to get you your Christmas gifts in time for the big day so all you need to do is collect your favourites.
Keep reading to discover the best place to buy independent, last minute Christmas gifts in Leeds.
Colours May Vary
Corn Exchange, Leeds city centre | Open from 10.30am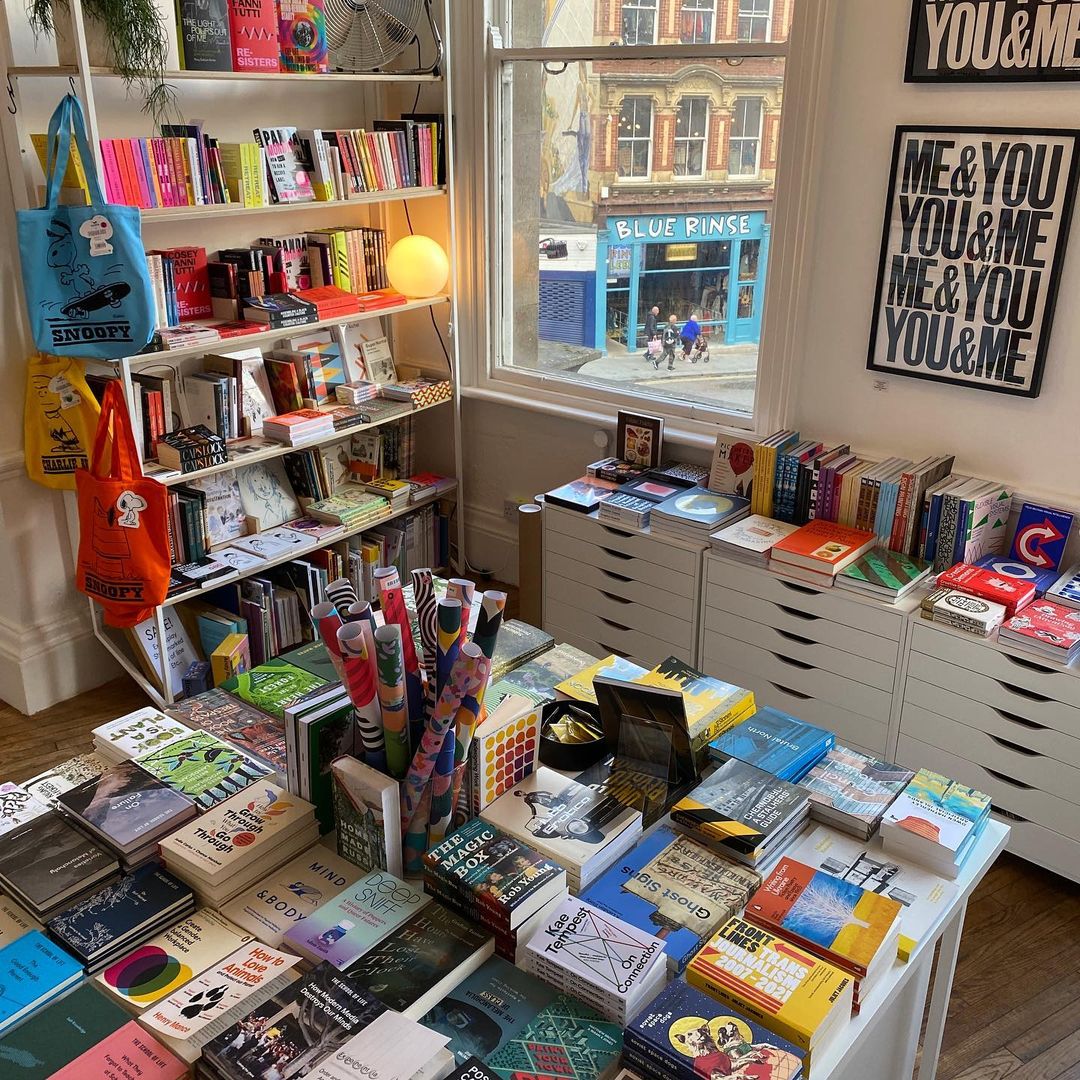 Inside the Corn Exchange you'll find a wealth of independent artwork, food offerings and even a place to grab the perfect print, plant or record. Those serarching for beautiful wrapping paper, books, postcards and other home accessories should look no further than Colours May Vary. We'd recommend having a peek at the collection of recipe books and curated selection of photography from the local area.
Find out more here.
Leeds Food Tours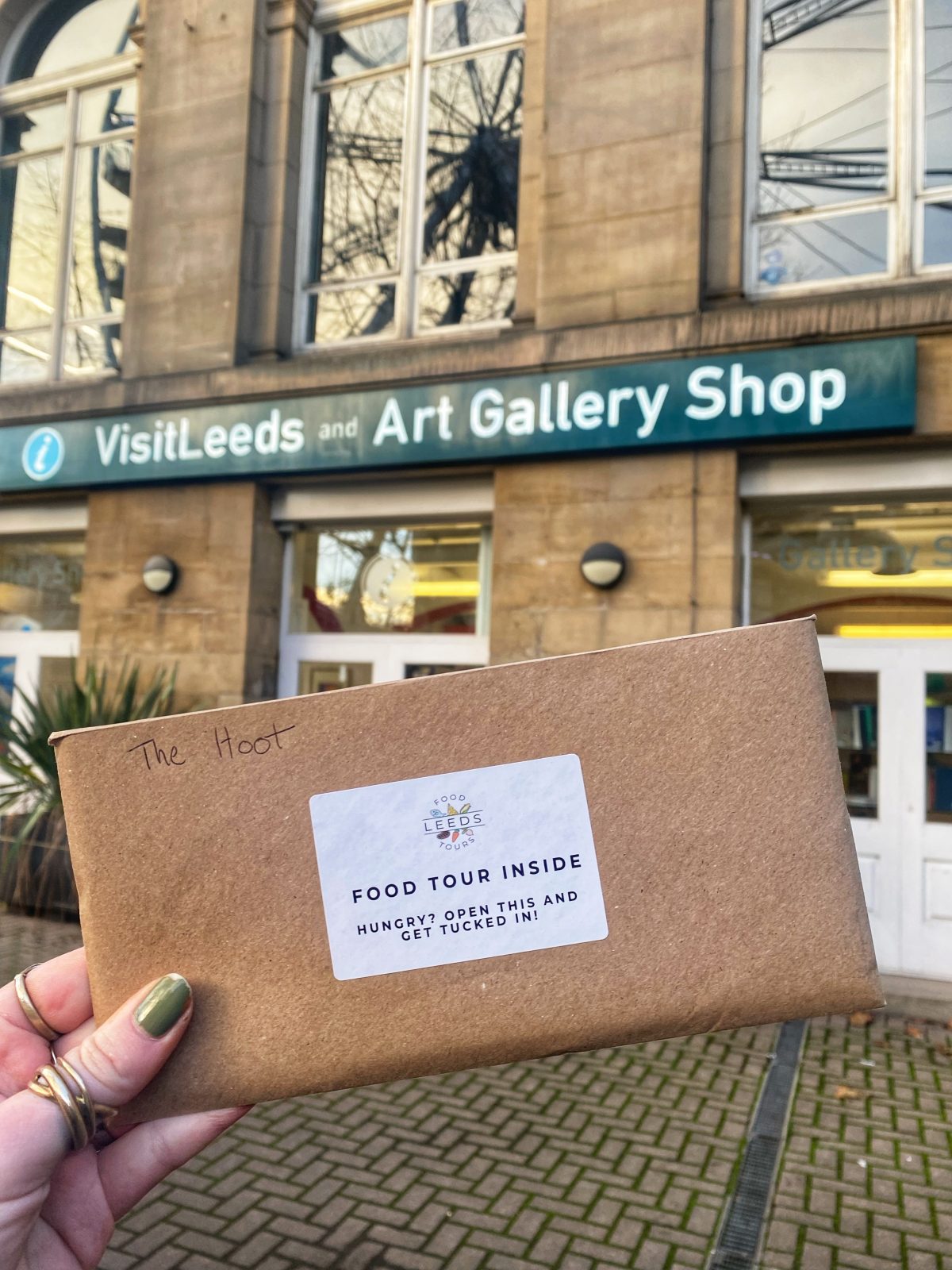 The perfect present for any foodie has to be a guided or self-guided tour from Leeds Food Tours. A feast for all the senses, this is a flexible guide around the city all based around food. The tours can take place any day of the week- and all you need to do is purchase the guide online, so no waiting around for the postie either.
Foodwise, there's a choice of bao buns, tacos, falafels and gyozas on offer- and that's just the beginning. All the options are available as gluten free friendly, veggie and vegan too so that no dietary requirements have to stand between the recipient and their food. Tickets to each food tour cost £65 per person, and include six stops across the city.
Find out more here.
Trad Collective
Otley Road, Headingley | Open from 10am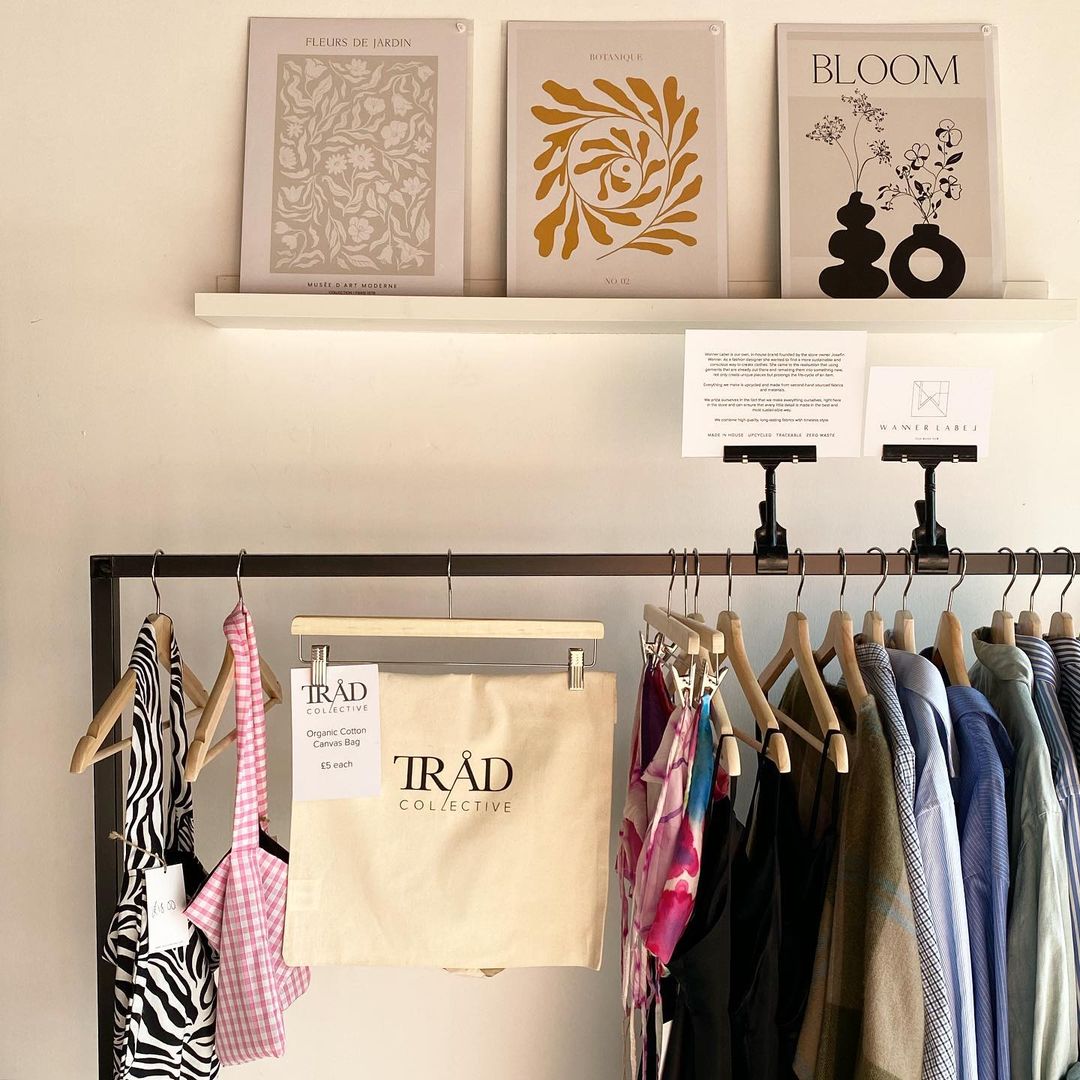 Trad is a new concept store in Headingley that sells sustainable and upcycled clothing, including the biggest range of Freida Kahlo jackets you've ever seen.
Their small collection of stationery, jewellery and prints from artists both near and far also come from indie makers, so shopping here means you're supporting a whole chain of small businesses.
Find out more here.
The Savvy Baker
Roundhay, pop-ups
The much-loved sweet treat sensation is bringing the perfect gift in bite size portions this Christmas. Choose from all your usual brookies, brownies, cookie dough, dog-friendly gifts and hot drinks, plus a whole host of special Christmas-themed treat boxes. Grab yours from either the Roundhay store, Redbrick Mill Cafe, or pop-ups at Vicotria Gate and Trinity over the weekend.
Find out more here.
The Little Bookshop
Harrogate Road, Chapel Allerton | Open from 9am (10am Sundays)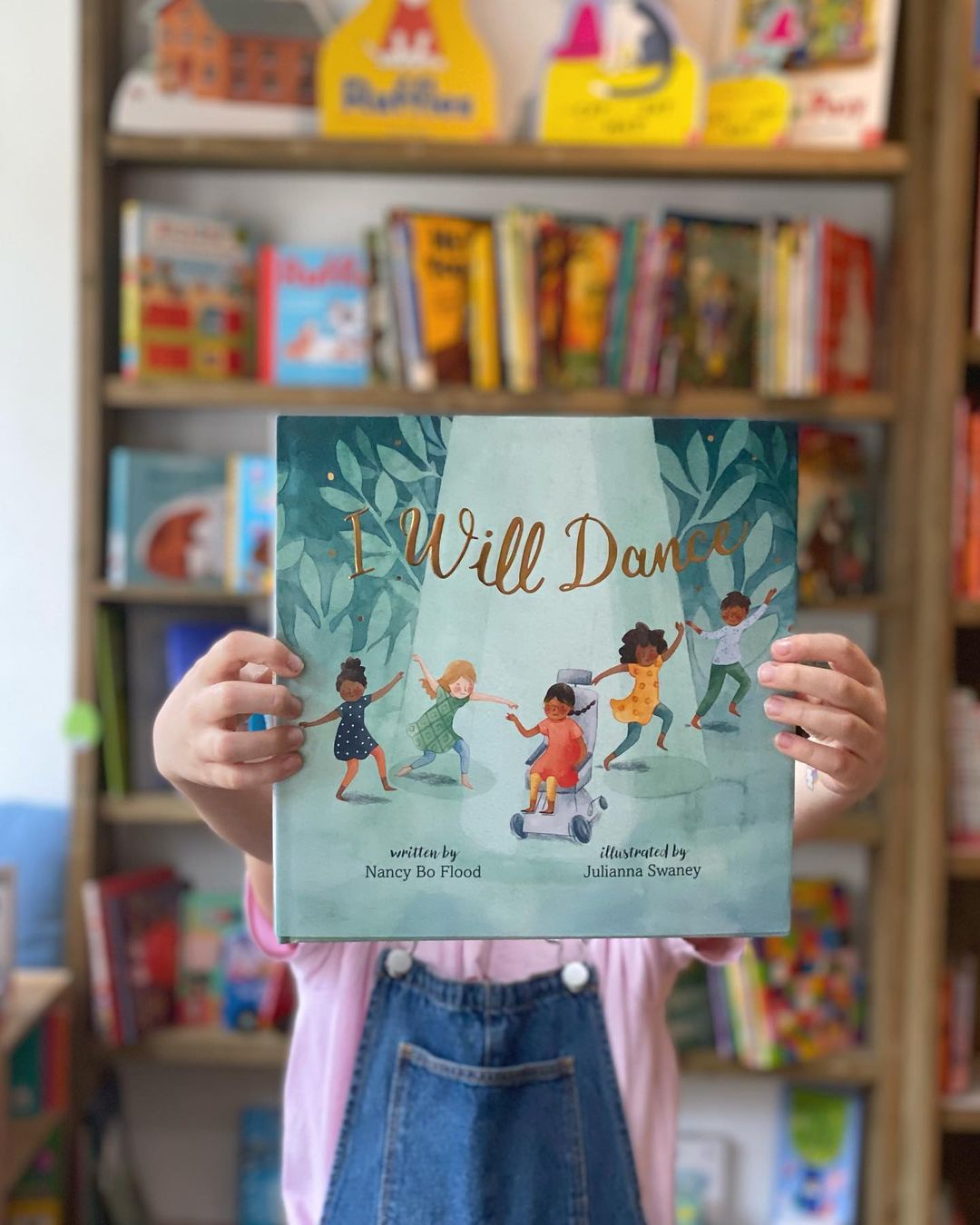 Dedicated to children's books, including some rather incredible novels on young activism and social justice, The Little Bookshop is a one-of-a-kind bookshop that is guaranteed to get your little ones turning the pages. The quaint little store is full of enough books to allow a child's imagination to run wild and the selection is varied enough to be challenging and bring up different topics of discussion. There's an adults section too, just through the back of the store- so there's something for all ages to find.
Find out more here.
Cheesy Living Co.
Corn Exchange, Leeds city centre | Open from 10am
Food lovers with a passion for cheese, charcuterie or anything from Yorkshire- you'll find everything you need from Cheesy Living Co. The lockdown success story can be found inside the Corn Exchange, and there's everything from Savvy Baker brownies to give as gift sets to Thiccc Sauce hot sauce sets made right here in Leeds.
Find out more here.
Curated Makers Christmas Market
Friday 16 – Sunday 18 December | Trinity Leeds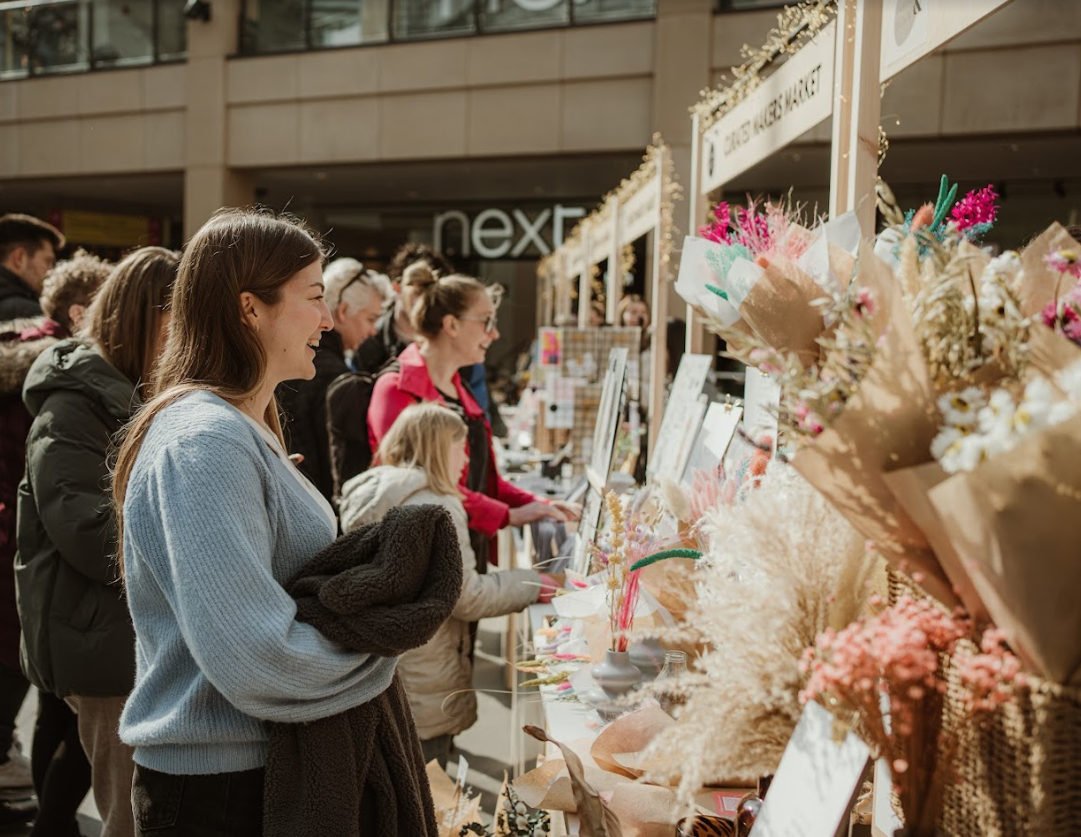 Still need to get some last minute Christmas gifts? Then head down to Trinity Leeds shopping centre this weekend where you'll be able to fill your stockings with fantastic gifts from local independent retailers.
Have a mooch around 15 different local independent businesses from COCO WILD jewellery makers to rum distillers, Libations Rum. Pick up a forever bouquet from Pampas & Bloom or some sweet stocking fillers from Frankly Delicious. Why not finish off your Christmas tree with a handmade decoration from Homebirds Weaving Shed and stay fuelled with fresh brownies from The Savvy Baker.
To have a sneak peek of the full line-up, take a look at the Curated Makers instagram.
Curated Makers Shop
Trinity Shopping Centre, Leeds city centre | Open from 9am
View this post on Instagram
The majority of designs here are centred around Leeds and West Yorkshire, with local phrases like 'ey up' and 'mardy bum' available on mugs and prints – but you can also get a range of music lyrics from local bands printed and framed to your liking at Curated Makers.
The store has over forty different sellers' products inside, making it your one-stop indie shop for gift getting this Christmas, plus there's a pop-up market this weekend (Saturday 17 December 2022) over in Trinity Shopping Centre.
Find out more here.
Oakwood Farmers Market
Oakwood Clock, Oakwood | Saturday 17 December 2022 from 10am
View this post on Instagram
The gift of food, especially this time of year, is always welcomed and with such a diverse range of places to shop for last minute gift sets or additions to your Christmas dinner table, the last Oakwood Farmers Market will be bursting with fresh ideas. Expect Rabbit Hole Coffee, Sian's Indian Express, Church View Eggs, Leeds Bread Co-op, Mario Olianas and plenty more to fill your baskets and your bellies this weekend.
Find out more here.
Millistrations
The Tetley, Corn Exchange and other stockists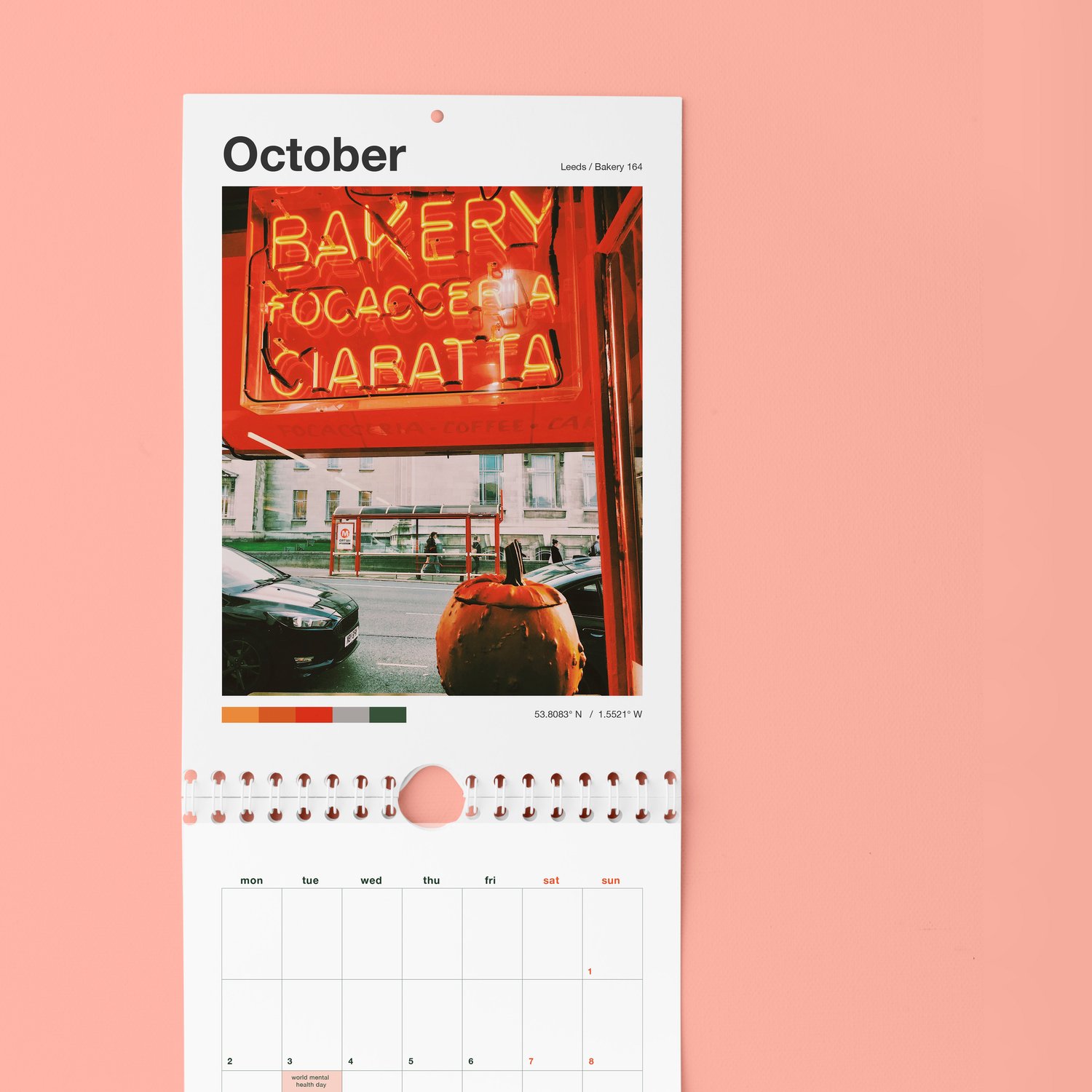 There's no better gift for a lover of Leeds than, well, a picture of Leeds. Stay with us on this one, Millistrations prints cover all the most beautiful spots in and around the city centre that are the perfect gift for anyone missing their favourite places.
Find out more here.
Emily Render Prints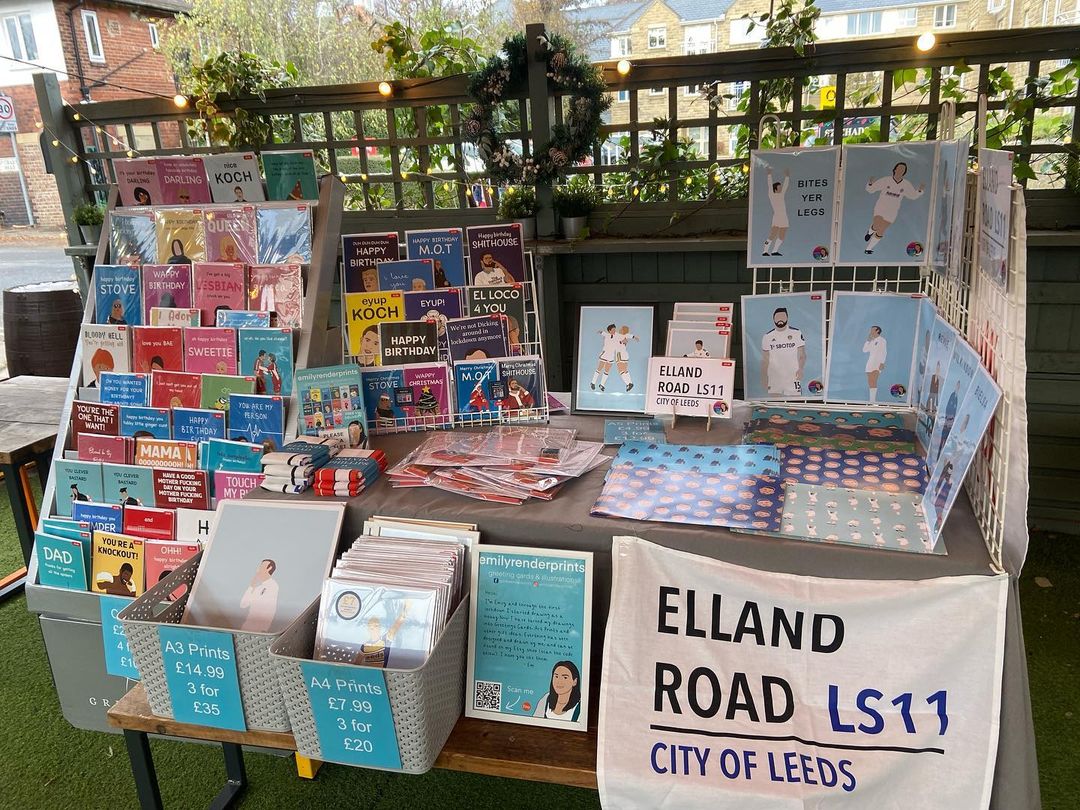 If you're looking for a humorous Christmas card, look no further than Emily Rend Prints. The hilarious artist has illustrated the most outlandish moments of this year, including plenty of LUFC offerings.
Available as cards, prints, tea towels and more, Render also has a range of Leeds United gifts for anyone searching for an Elland Road fan.
Find out more here.
Harry Potter Staycation
Liverton, Saltburn-by-the-Sea | Message owners for check-in times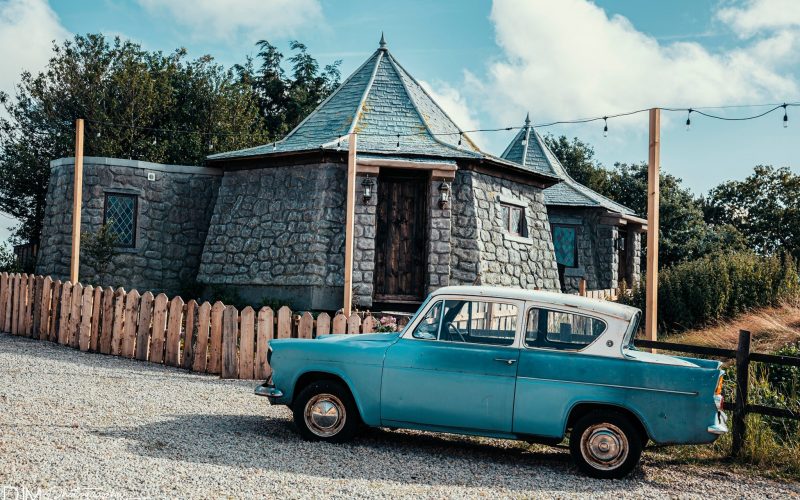 You couldn't find a more unique gift for a Harry Potter lover if you tried. This two bedroom turret house can sleep up to six people, including two children and is equipped with everything that a muggle could need, including a Diagon-Alley-esque bathtub and Grounds Keeper cottage exterior.
Give the gift of a stay by the sea and give someone you love a break from their every day with this thoughtful gift.
Find out more here.
Blind Date with a book
Various locations around Leeds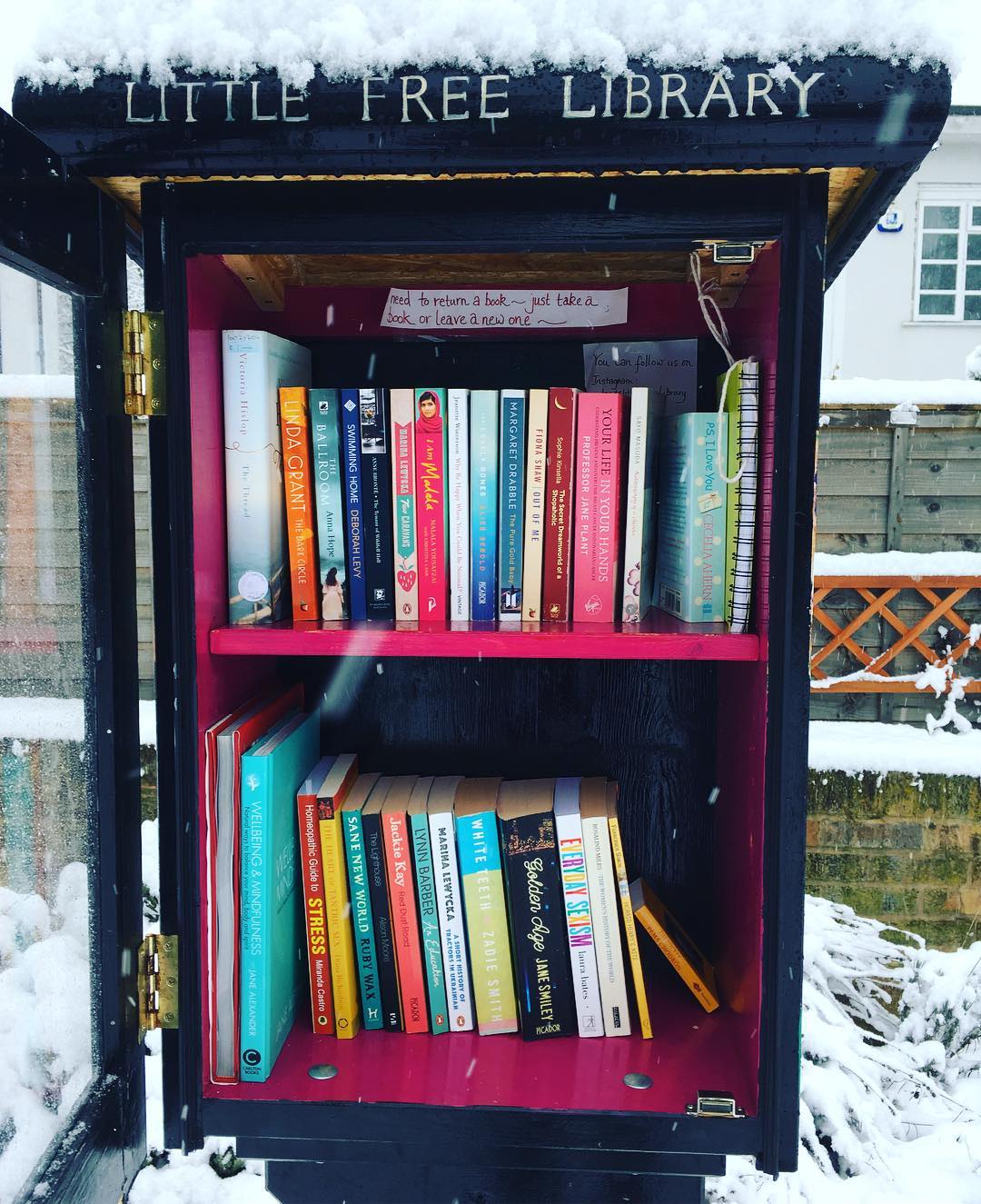 One of the best memorable Christmas gifts is a good book. With over 80 Little Free Libraries dotted around Leeds and its suburban surroundings, there's a great opportunity to give the gift of reading to those you care about, all for a minimal cost.
All you need to do is take a book and replace it with another book, then wrap it up and gift it. Not only is this a minimal cost gift, but it's also extremely sustainable and encourages others to gift mindfully over the Christmas period.
Find out more here.
Feature Image- Millistrations