Yesterday saw the second annual Live At Leeds: In The Park take over Temple Newsam – and it was the perfect way to kick off the 2023 festival season.
Live At Leeds has long been known as a predictor of huge new artists. Having had its lineups graced by the likes of Ed Sheeran, Sam Smith, Stormzy and The 1975 over the years at the event's 'In The City' portion, and more recently saw Easy Life inside the 450-capacity venue The Wardrobe, Sam Fender at Stylus and Yungblud at Call Lane's own Oporto all just five years ago.
This year's festival certainly poses to be just as strong, and for likeminded indie music fans, it really is the ideal small day festival.
The whole grounds were certainly abuzz with faces of all ages that were clearly here to appreciate music from upcoming bands in the sunshine – a far cry from the chaotic, toilet-clogged stereotype festivals have been given a bad rep for over the years.
With a solid lineup right from opening doors, Live At Leeds: In The Park drew an early crowd for Leigh-based band, The Lottery Winners.
The four-piece band has certainly been going from strength-to-strength since announcing their appearance at Live At Leeds: In The Park – 2023 has really been a wild ride for the band so far. The Lottery Winners have not only landed themselves a number one album for Anxiety Replacement Therapy, which saw collaborations with the likes of Boy George and Shaun Ryder.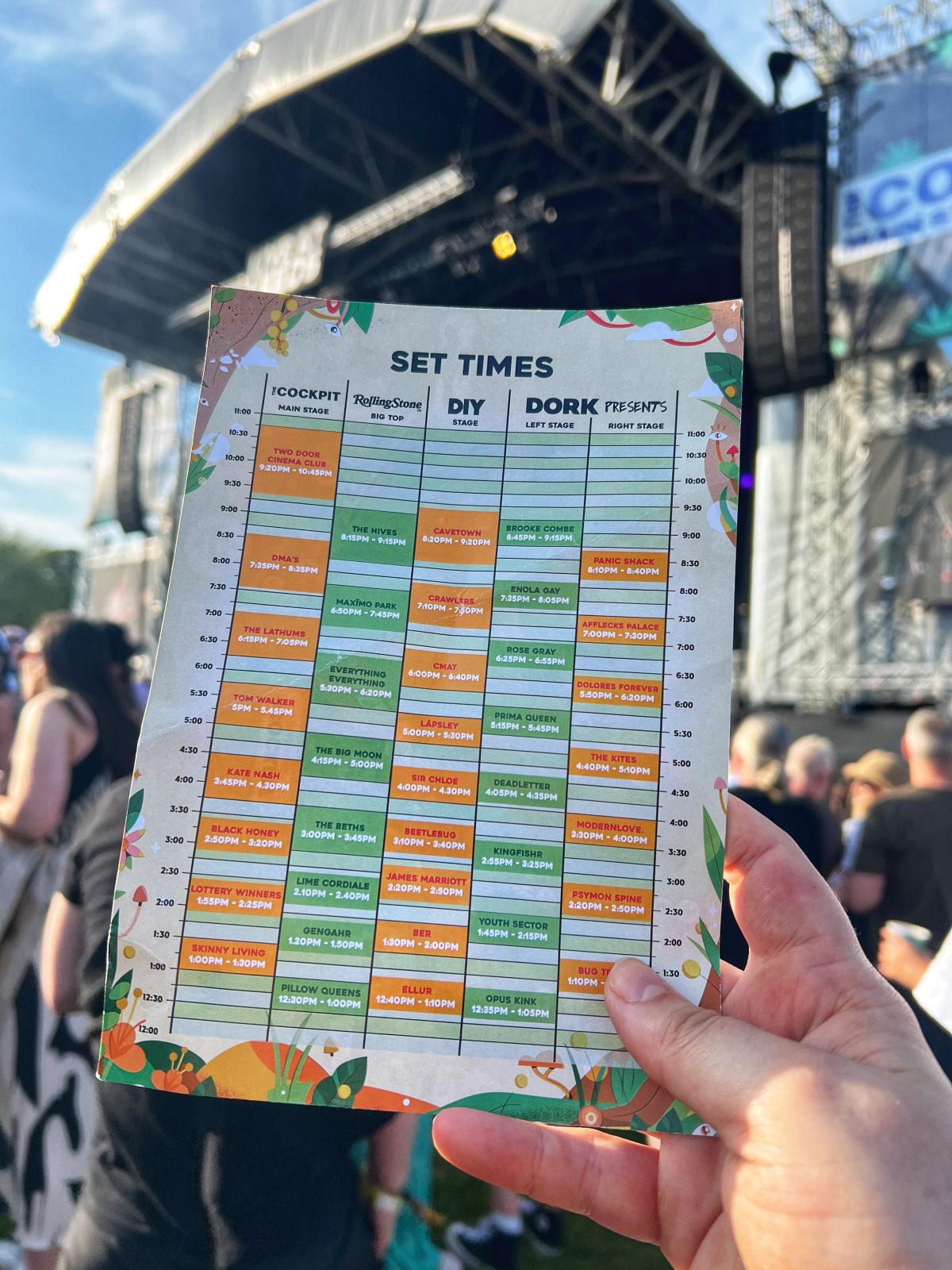 Irish indie rock band modernlove. were also quick to pull an early set in. What started as a group of mates jamming away has turned into a five-year-strong band producing feel good summer anthems. Sharing twenty songs across three albums, think coming-of-age meets romantic indie-pop that wouldn't be out of place on a movie soundtrack.
Songs like 2 Missed Calls and Follow You just make you feel like you're sat soaking up the summer sun – they demand a loud speaker with a pint in your hand – and means that even if you missed out on catching them at Live At Leeds, it's just another excuse to embrace the sunshine and blare their songs in the garden.
The Cockpit Main Stage, was packed all day long – and for good reason. Named after the city's much-loved and lost nightclub space where The 1975 had their first live performance and played host to Amy Winehouse and local favourites Kaiser Chiefs – the namesake stage set the bar high.
Kate Nash had everyone reaching for the sky with their fingertips (naturally) as they waited for Foundations, the perfect party starter for what was sure to be a nonstop evening of indie-pop crowdpleasers.
Undoubtably the DMA's had the biggest fan base, with band merch and special football shirts spotted seemingly at every food truck and stage.
The Aussies have been spotted over the years supporting Liam Gallagher, Richard Ashcroft, Kasabian, and The Kooks, but have truly become a festival favourite in their own right, drawing in large crowds waiting for the sun to go down with feel good anthems.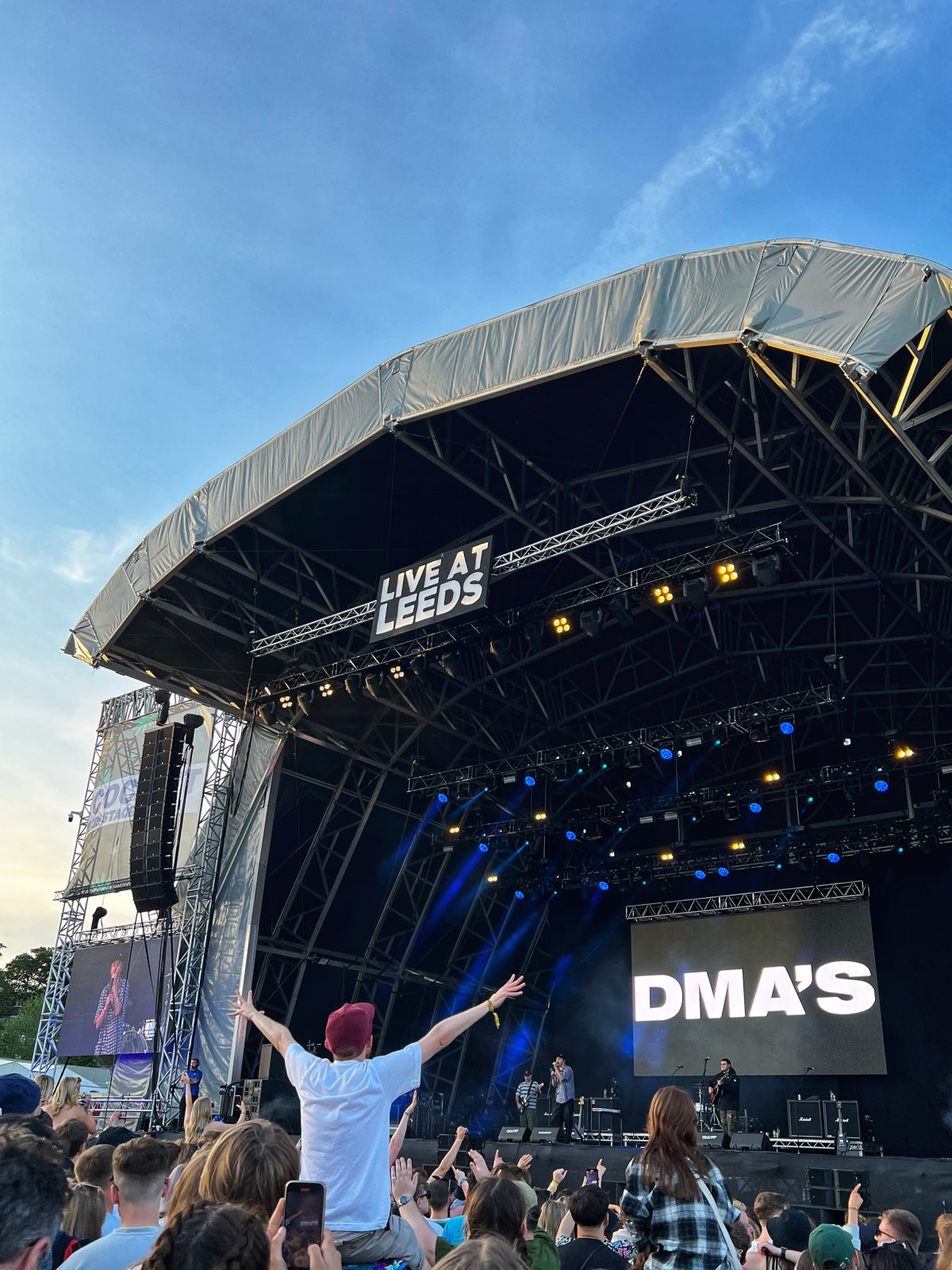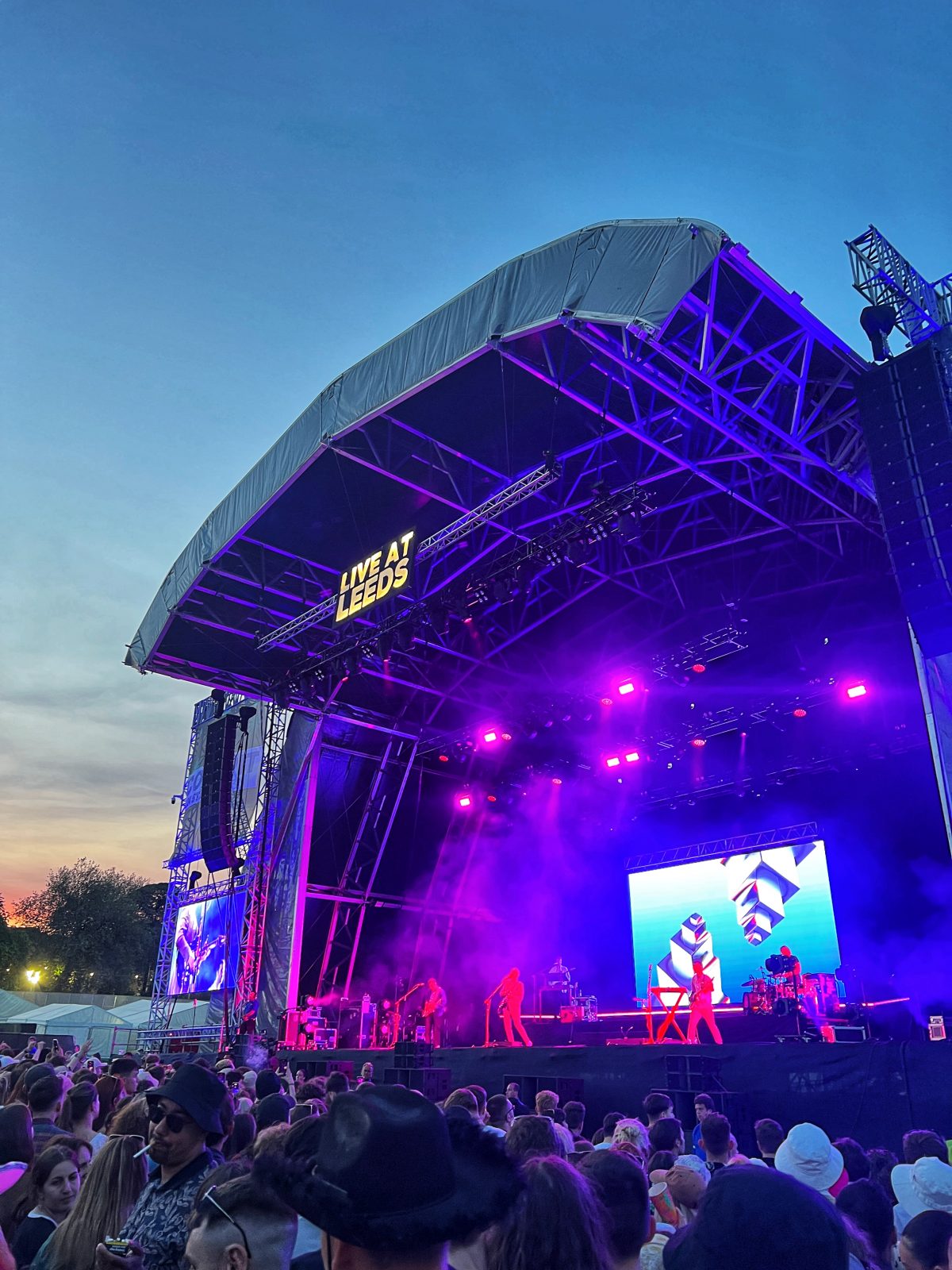 Finishing the night, Two Door Cinema Club brought its all to the Temple Newsam fields. Commanding the stage with well-known hits from the very beginning (well they do have plenty spanning over a decade to choose from) had festival goers walking over from all corners of the festival site to join a crowd ignited by feel-good dance anthems.
From start to finish, there was a true community feel about this one – and not just in a local sense. It felt as though the line-up had been carefully considered to create a playlist of summer tunes, where each act is just as important as the next, regardless of their fanbase, time on stage or point in their career – there's space for everyone to perform here.
This was even mirrored in the food stalls, which made space for a selection of Leeds' own indie food vendors like MorMor, Little Red Eats and Good Boy Burger to cook up some grub, without taking the shine from the usual chips, churros and noodle vans that do the rounds over the festival season.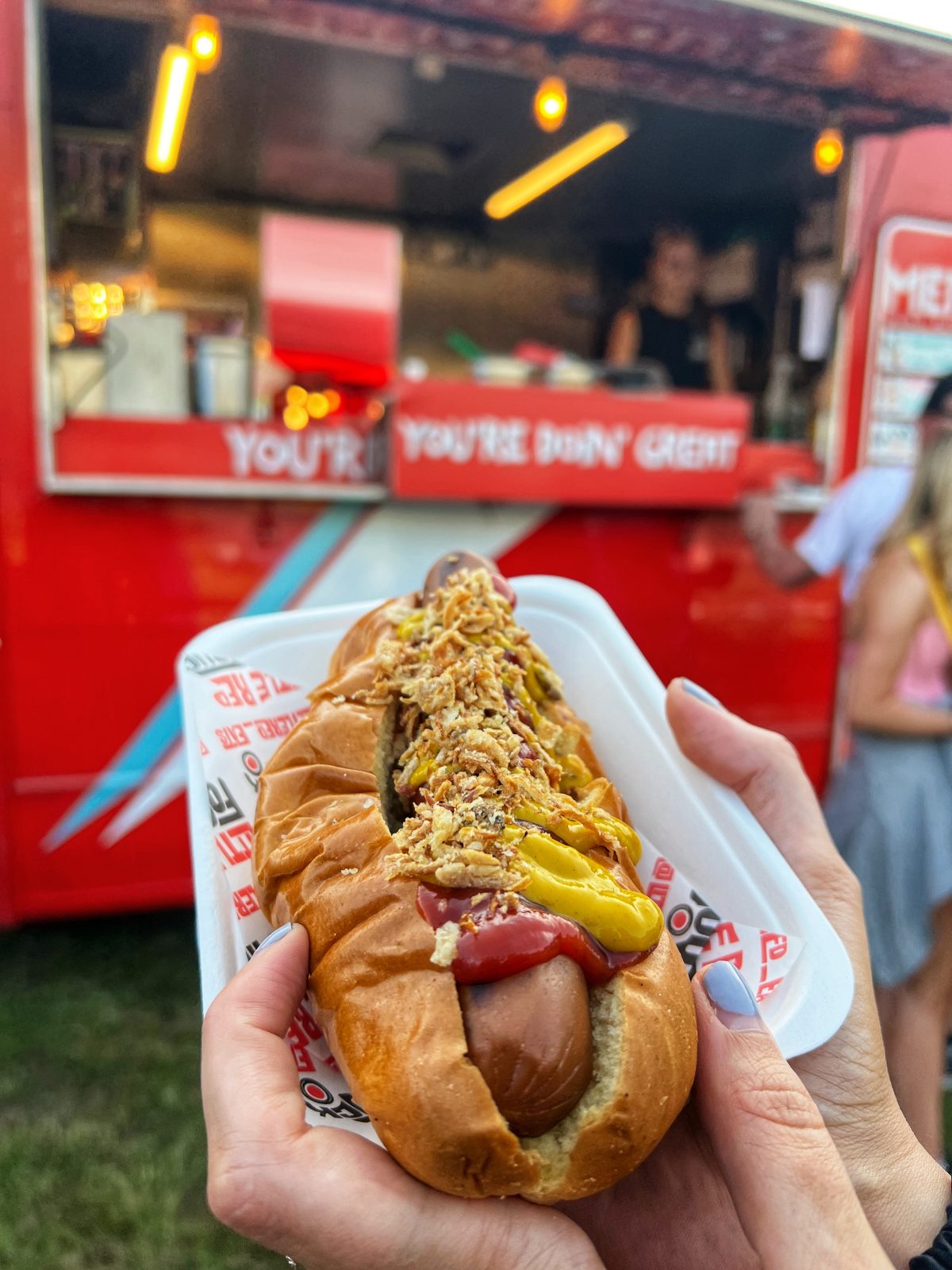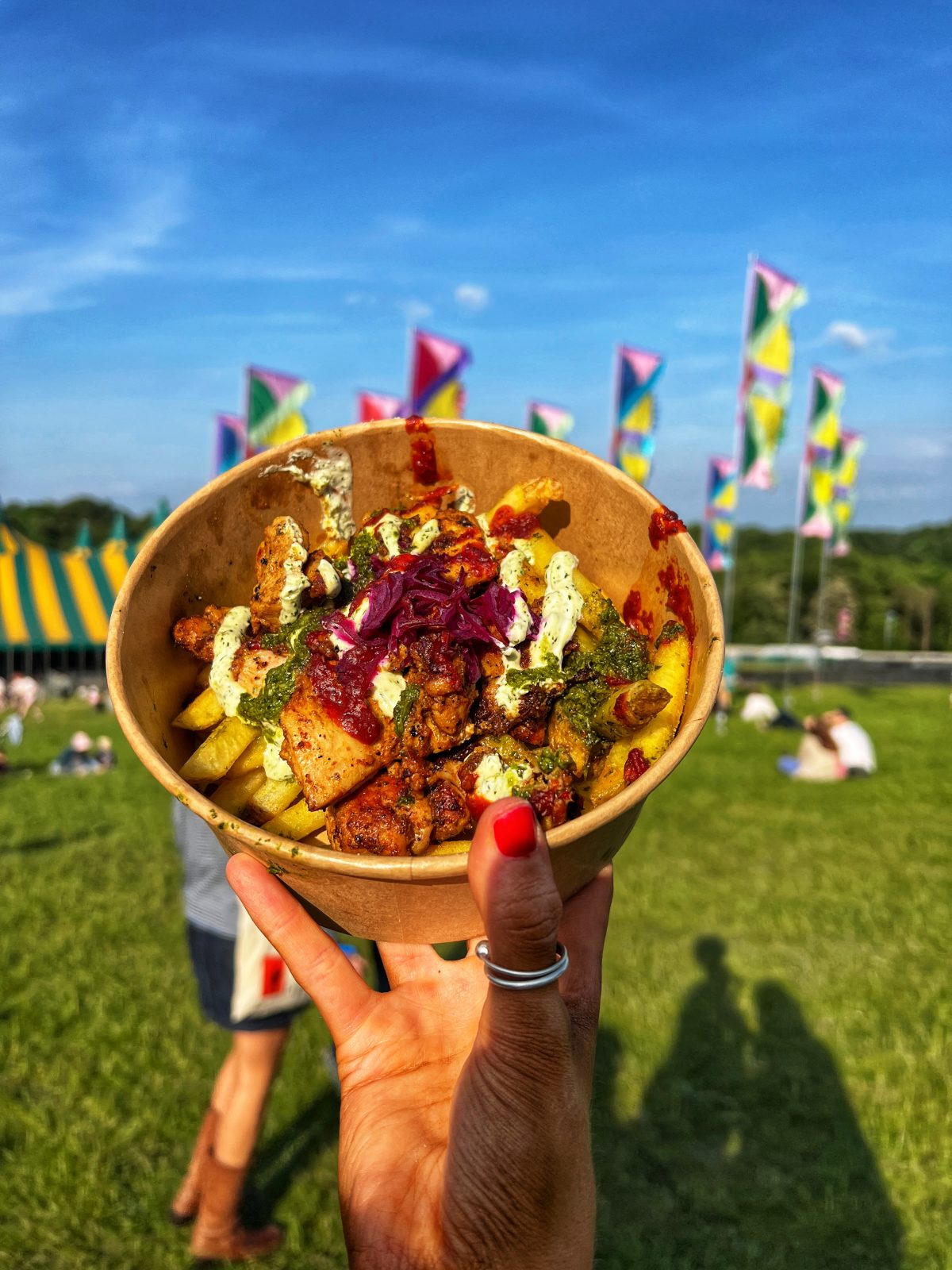 Read More:
Whilst Live At Leeds: In The Park may have come to an end for another year, there won't be long to wait until the 'In The City' portion returns to Leeds in the autumn.
The lineup is yet to be announced, but early bird tickets are already on sale for £46.20.
You can buy tickets for Live At Leeds: In The City here.
Feature Image – The Hoot Leeds