Just under half an hour from Leeds city centre – you'll find an exciting new dining experience.
And it's noted to only be the second restaurant of its kind.
Following the success of SAKKUSAMBA Manchester, which opened its doors last year, the new dining concept brings together influences from Japanese and Brazilian cuisines.
Owned by the same group as Estabulo and SAKKU in Leeds – this is truly a fusion of the two Yorkshire dining experiences, all wrapped in an exciting new setting in the city of Bradford.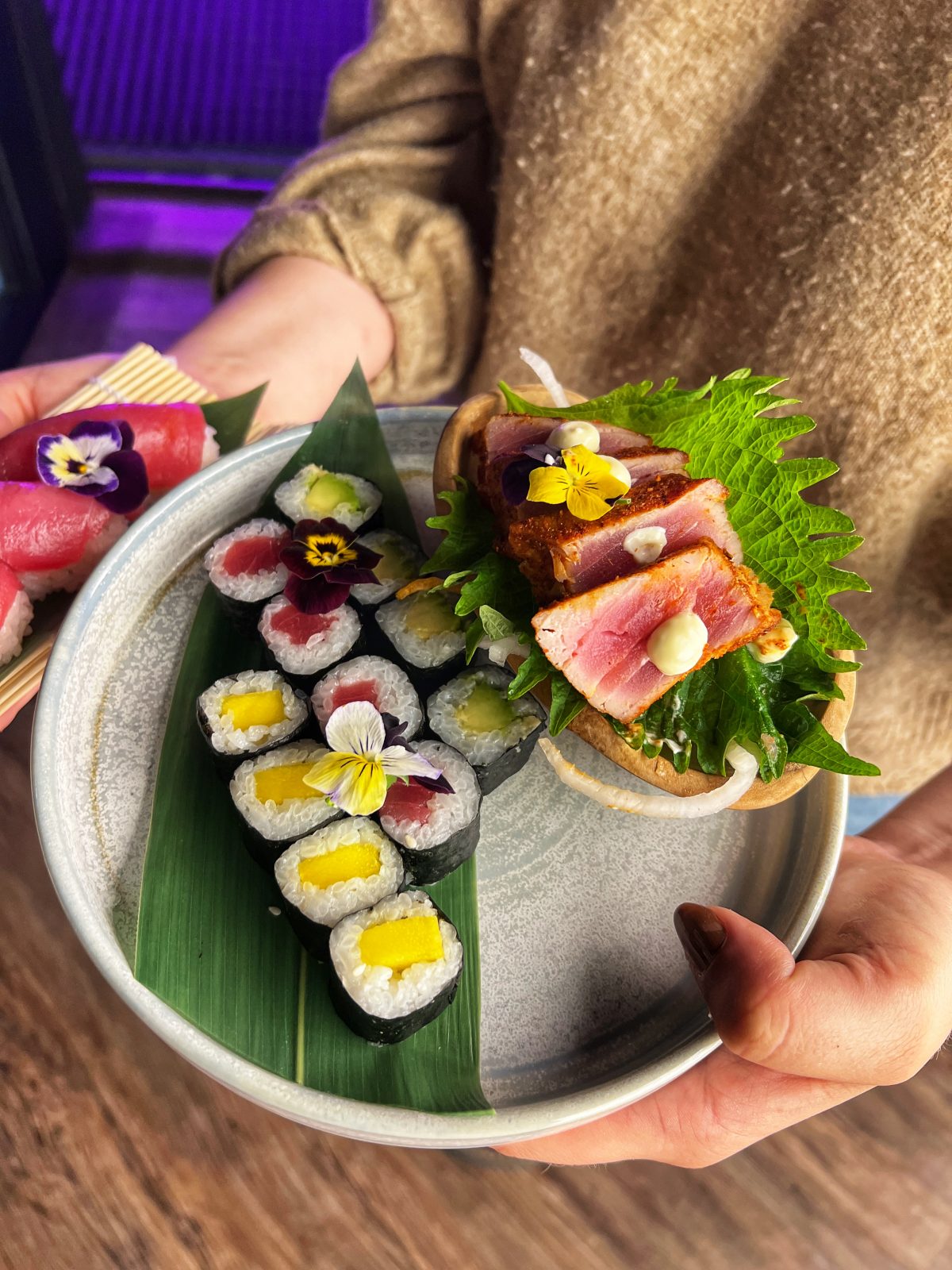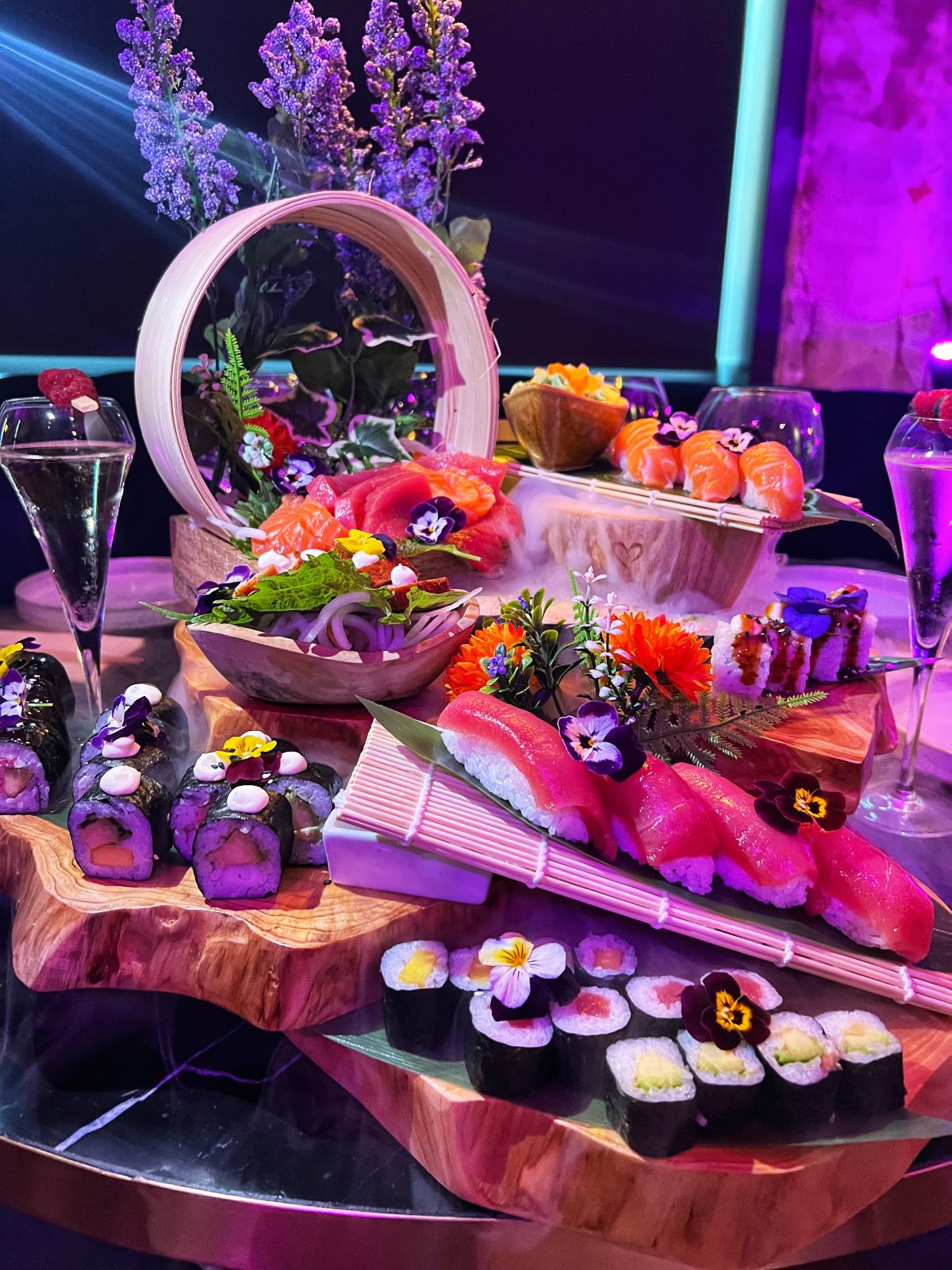 Effortlessly transitioning from day to night, downstairs will act as a coffee shop every day from 7.30am – 6.30pm, serving matcha and turmeric lattes as well as sweet treats.
Then, to explore the dining experience simply take to the stairs, stroll past the selfie cube filled with bright lights for that natural photoshoot glow for the perfect pre-meal photo before finding the SAKKUSAMBA restaurant on the top floor.
Upstairs you'll find 130 seats in an intimately lit space, complete with cherry blossom trees, neon signage and hues of purple cascading from the lights – it truly is a setting unlike anything else we've seen in Bradford before.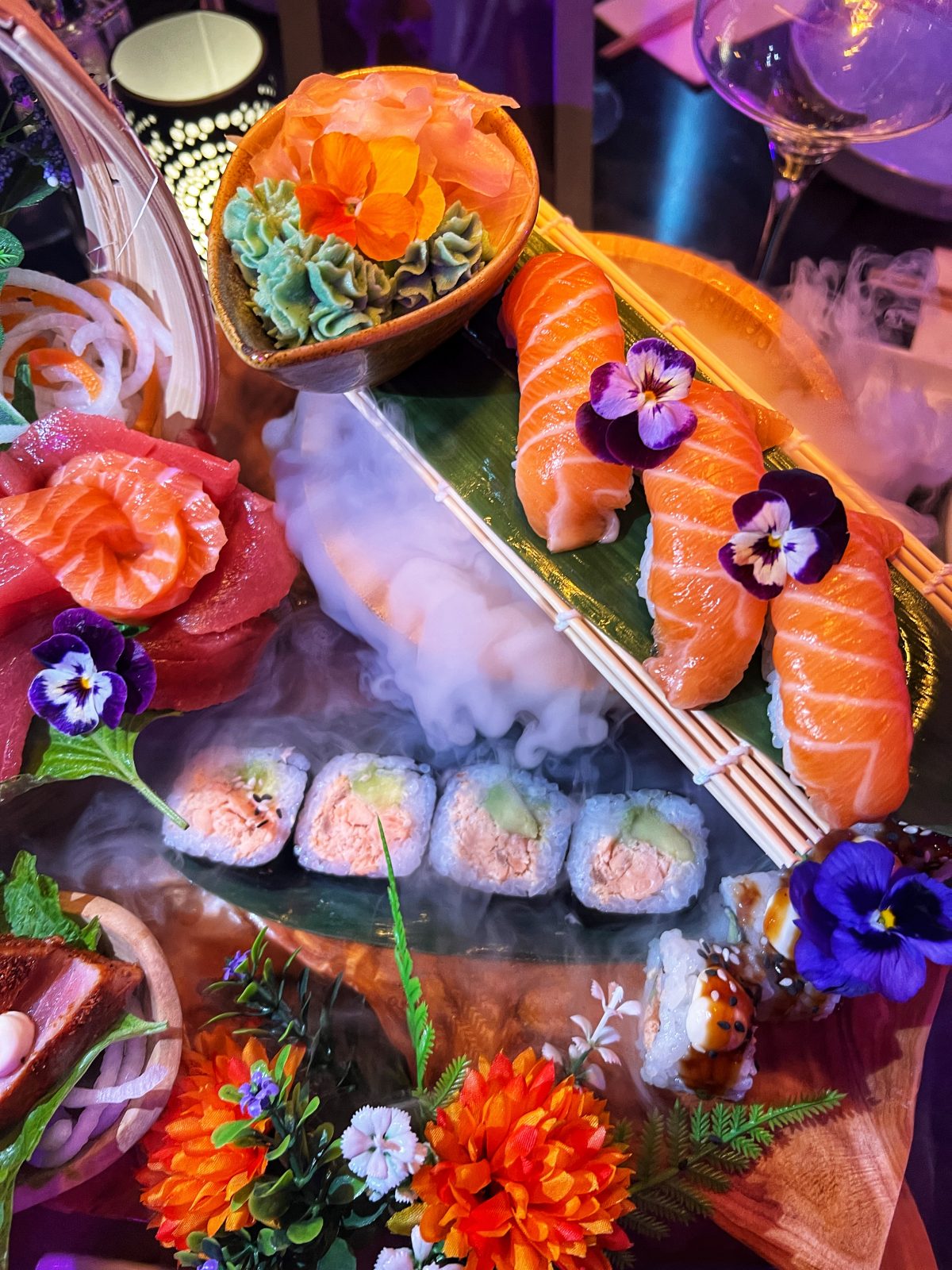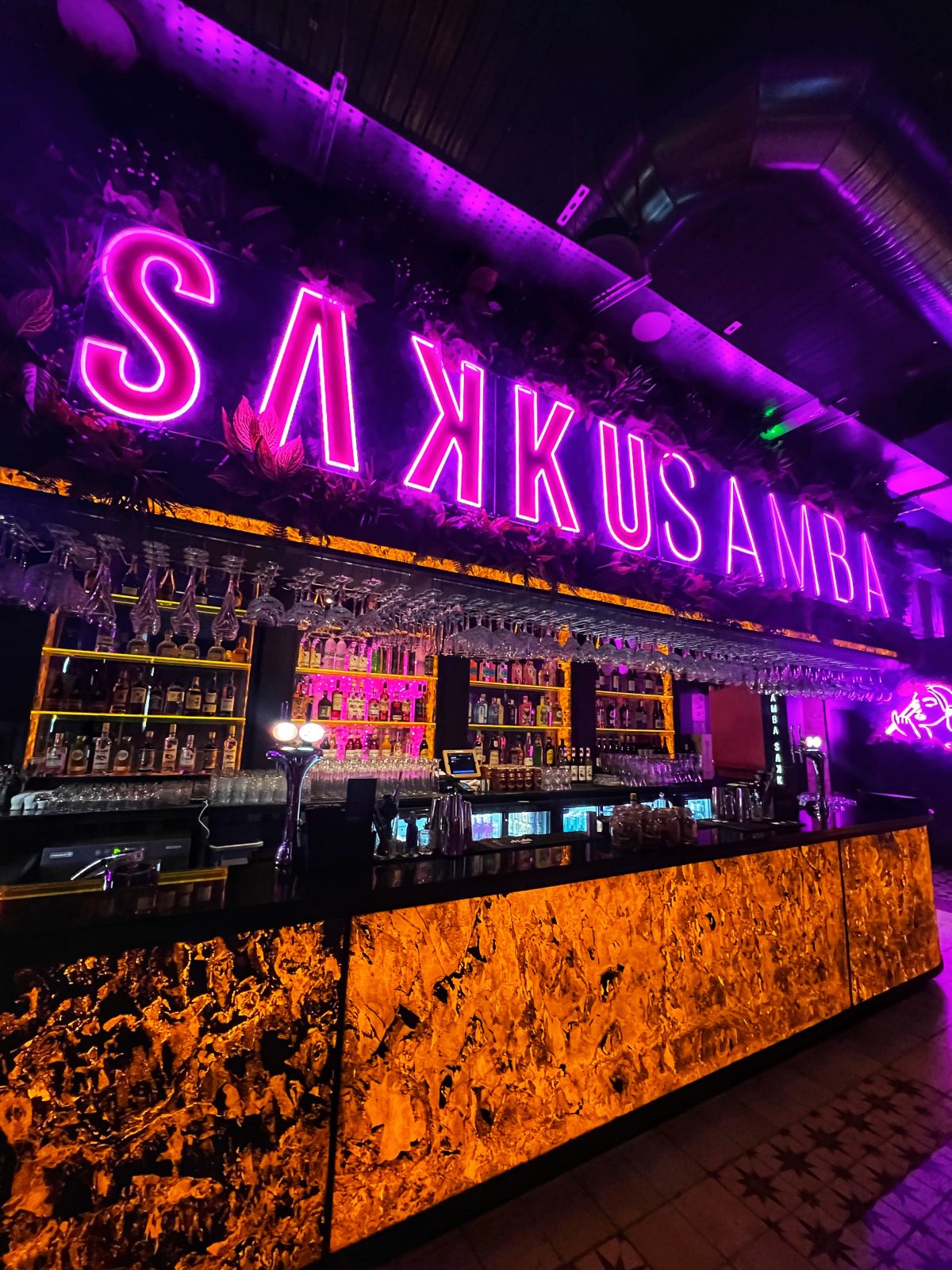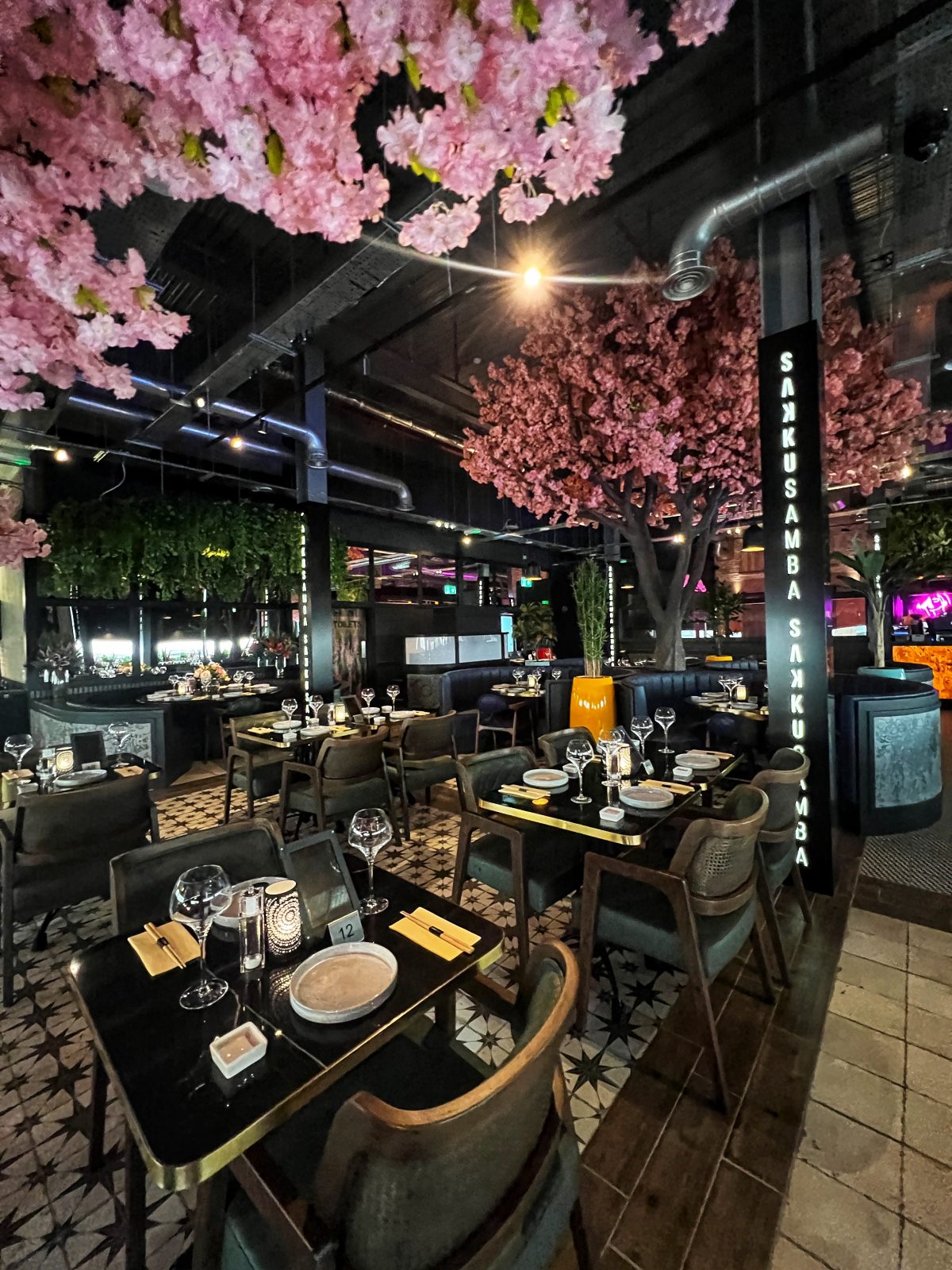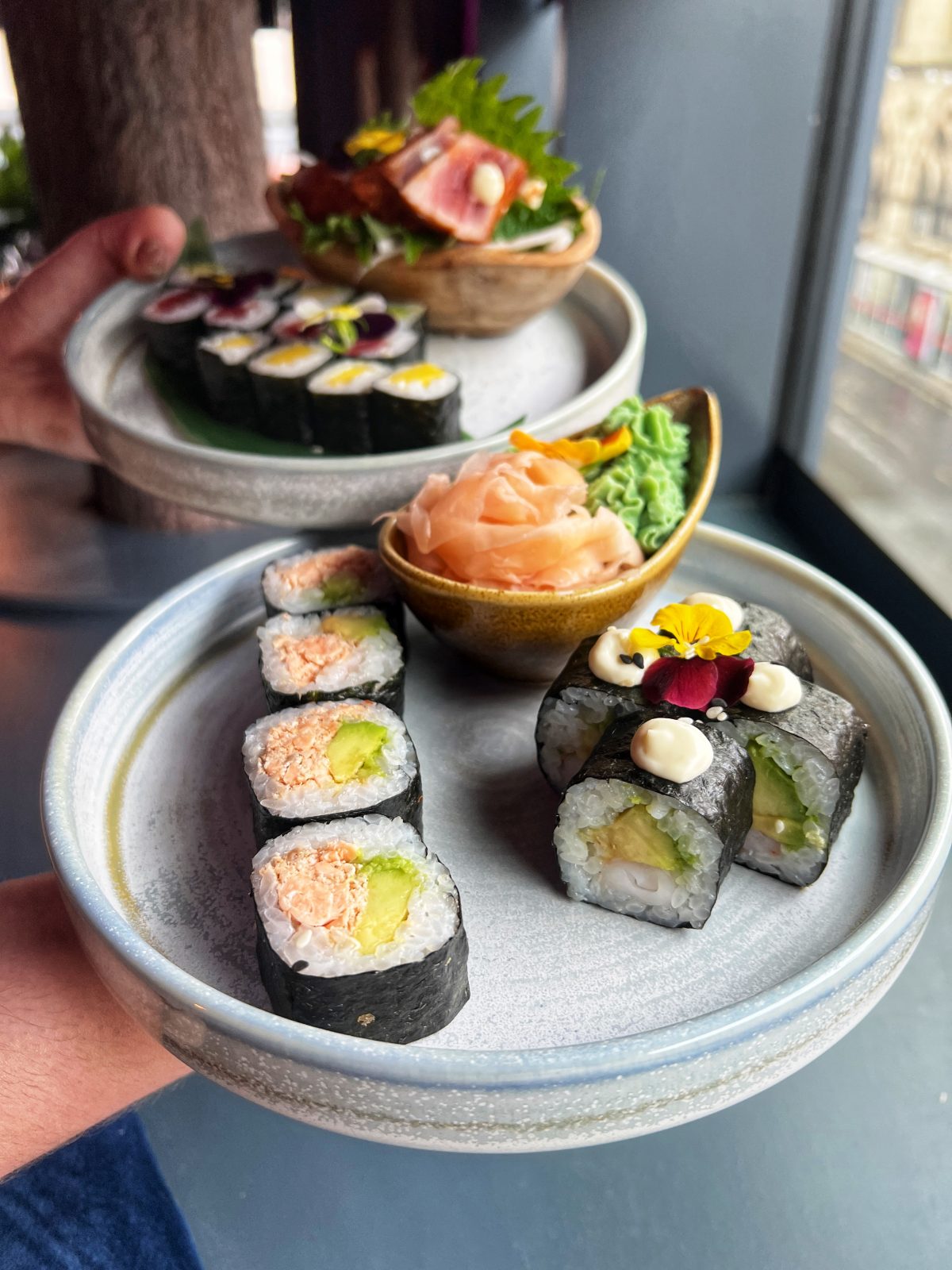 The idea here is that you can order as much or as little as you like in a tapas style. Simply order from the tablet with over 150 different Japanese-Brazilian dishes to choose from, including Brazilian Picanha, Japanese Hosomaki and Fresh Sashimi.
And yes, the dishes are just as beautifully presented as the interiors, with impressive flower-arrangements within sushi platters and plenty of theatrics with dry ice displays.
It's perfect for large groups looking to share dinner and while the night away, taste testing new flavours and finding new favourites as they go.
The drinks here also represent the fusion of the two cuisines. Think Brazilian Caipirinhas and Japanese Iced Tea, as well as exciting mocktail options and classic pints and Prosecco.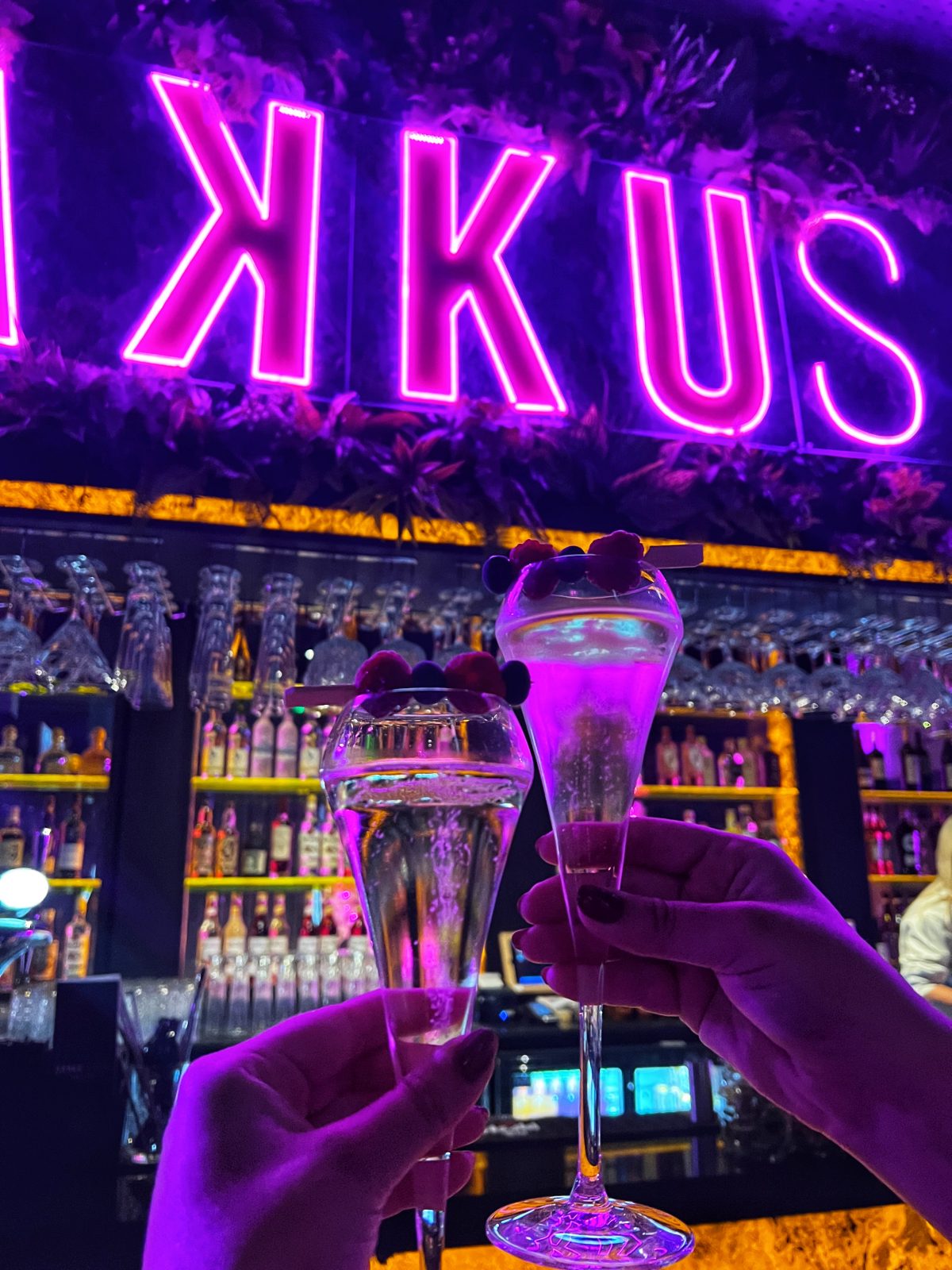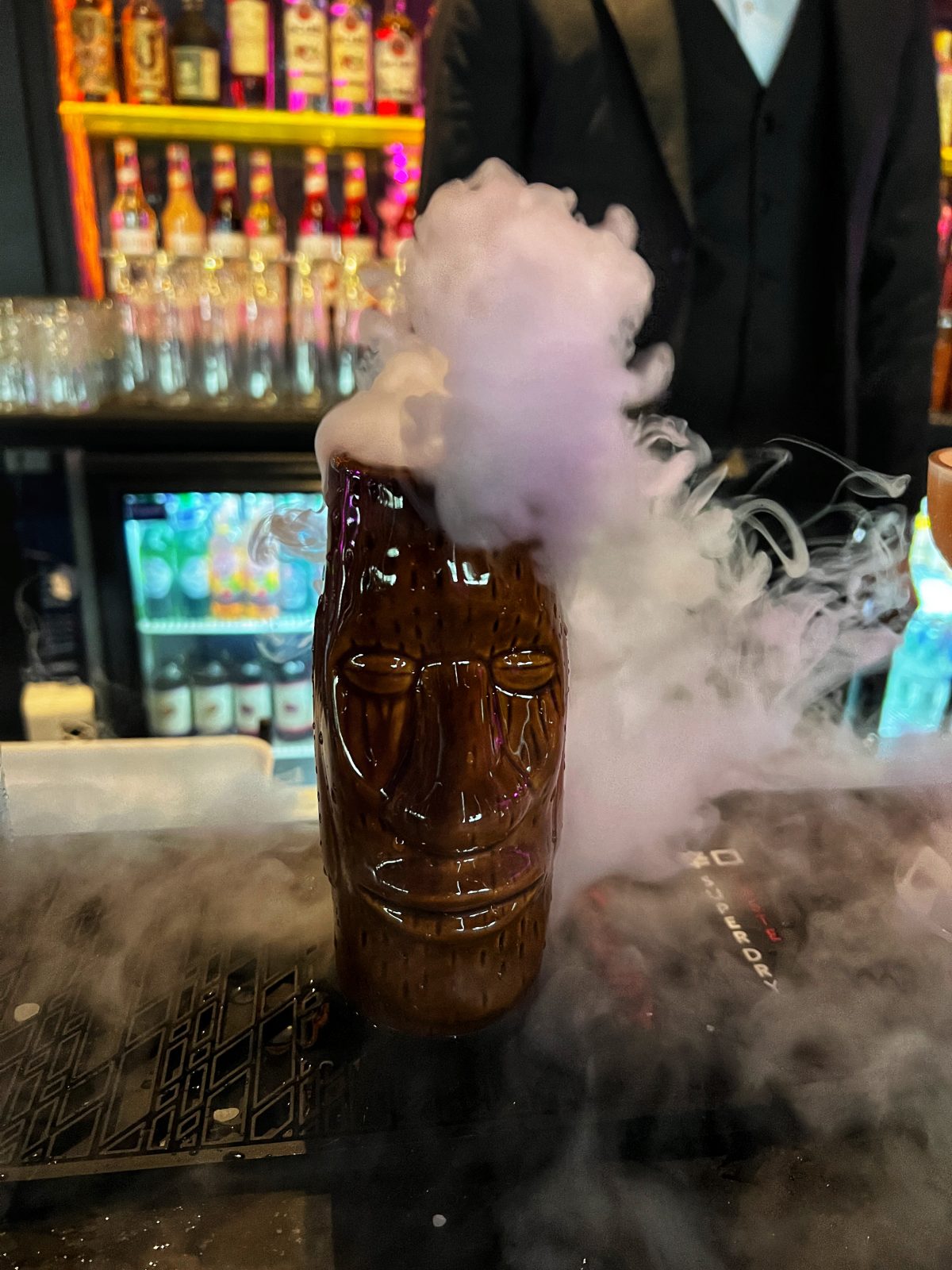 CEO Zac Issak commented, "SakkuSamba is all about creating an incredible dining experience. From the moment guests walk through the doors, to the minute they leave they'll be blown away by our stunning decor, unique cocktails, beautiful menu and high end service."
He continued, "We set out to bring something completely different to Bradford, and that's exactly what we've done here. SakkuSamba is set to become the go-to place to dine in this city."
Read More:
Now open to the public for the first time, you can find SAKKU SAMBA at The Broadway in Bradford, open 12pm – 10pm every day, with an earlier closing time of 9pm on Sundays.
Feature Image – The Hoot Leeds
AD