SALT bars have become something of a Leeds staple.
Whether you're looking for a post-work pint by the Leeds Liverpool canal and want to tuck into some falafels or you're bottomless brunching in the city centre with the Cheesy Living Co. X SALT Leeds City offering, it feels like the bar group has a location for every possible occasion.
Now adding a brand new venture, (the ninth of its kind) SALT Calls Landing is the latest bar to open from the company- and there's going to be an incredible choice of food and drink to while away the wintry nights.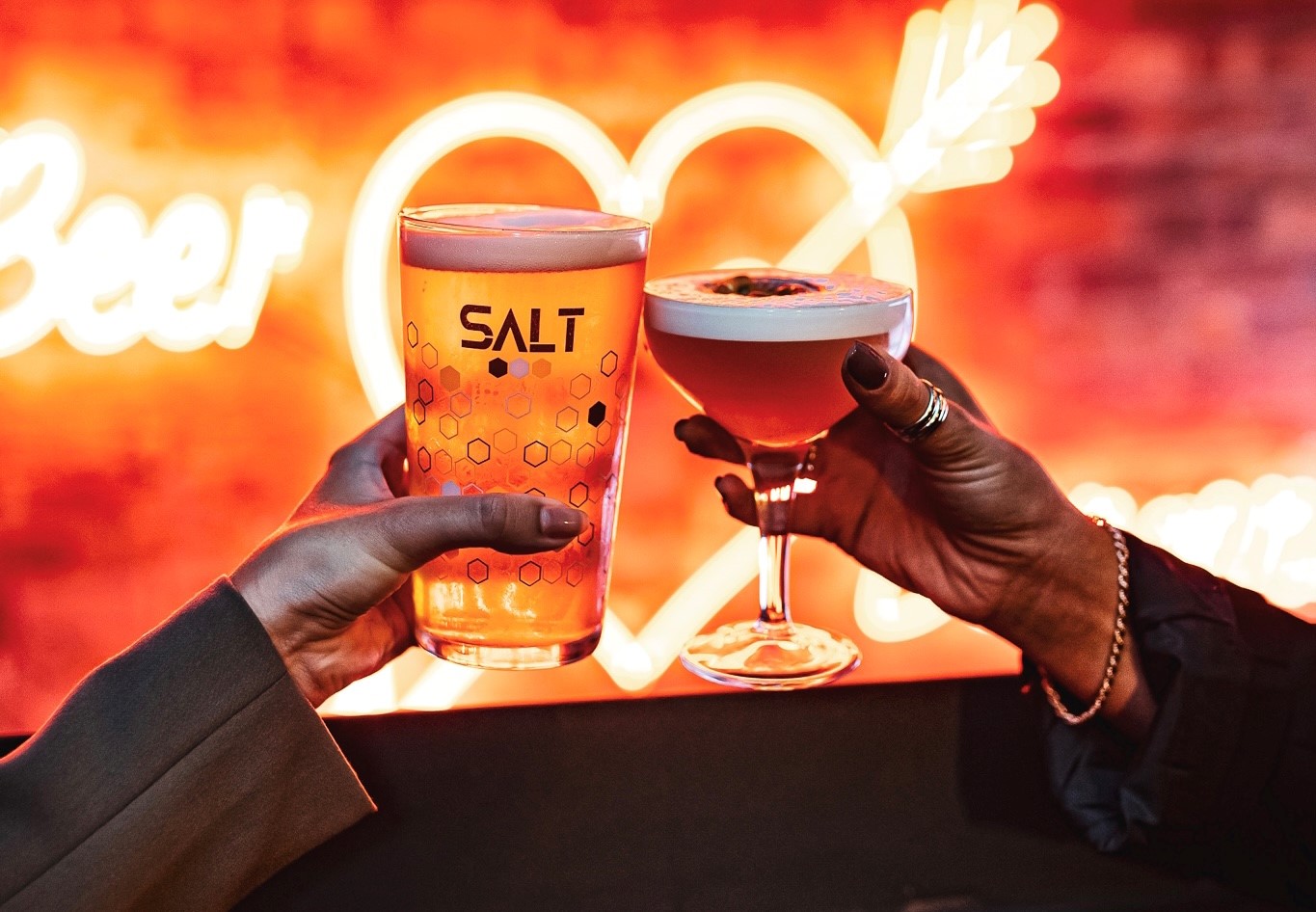 Based in, you guessed it, Calls Landing, the new opening will be taking over the Stew & Oyster spot below tapas hotspot Ambiente Tapas Bar. Steeped in industrial heritage, this much-loved Leeds location effortlessly combines the tranquility of the canal's still waters with an incredible atmosphere that'll get your weekend started in no time.
 Picture a brick-built venue with original steel columns, oak flooring and low ceilings that creates a truly unique space that's welcoming and intimate without losing that sociable atmosphere that's loved at SALT bars.
The new bar space is set to feature a whopping twenty different types of tequila (the hot spirit of the moment that's having a bigger return to popularity than gin did), as well as eight different 'on tap' cocktail options similar to those SALT has built its reputation on.
There's going to be plenty to snack on too. Inspired by the seasons, expect a range of Yorkshire pies, with classic steak and ale, chicken and bacon with all the trimmings, as well as vegan options aplenty and sweet treats (including brownies) for those looking for a lighter bite to start or end the night.
SALT Founder Jamie Lawson is excited about the new opening in Leeds: "There's something for everybody at SALT.  Our latest venue will feature a bold and vibrant interior design against a backdrop of historic features creating a laid back environment for guests to unwind in.  The latest home for all things SALT is the iconic Calls Landing building on the banks of the River Aire."
"We are very proud of how far we have come in such a short time; we have development plans in place to launch more taprooms across England in 2023 but for now we can't wait to welcome the people of Leeds into our newest venue SALT Calls Landing, just in time for the busy festive season."
"The purpose of beer is to create pleasure and we can't wait to see you at the bar."
Read More:
SALT Calls Landing will open to the public from Friday 9 December 2022.
For the latest updates, keep checking the SALT Calls Landing Instagram page.
Feature Image- Supplied (PGHL)