Looking to escape the hustle and bustle of Leeds City Centre and take on the role of your beer-loving dreams?
We might have just found the ultimate day trip for any Leeds beer-lover on the hunt for their new favourite spot out of town- and with every dream daytrip, comes a dream job for those that work there (but more about that later).
Whilst the task of getting a table in the city centre on a Saturday afternoon may be considered almost an Olympic sport, we understand that having a delicious pint in a venue with amazing atmosphere might be something that you crave.
Leeds is blessed with a huge array of amazing venues, but sometimes it's nice to take a short train to a town or village nearby. Imagine a place 20 minutes train ride outside of Leeds, filled with an amazing craft beer selection, cocktails 'on tap' and just about something for everyone.
Read More: You can now book out this incredible Leeds bar with live DJs and cocktails 'on tap'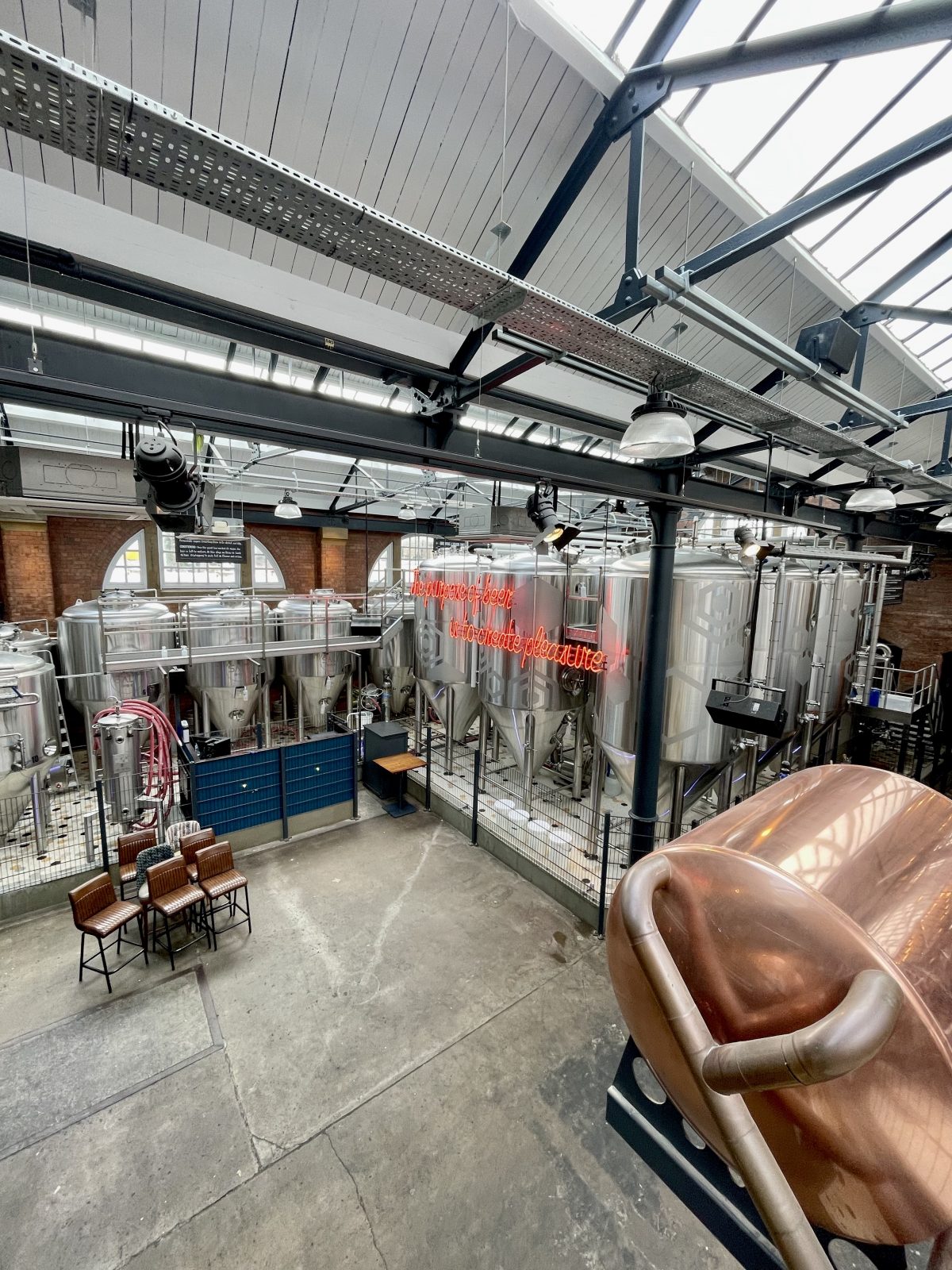 Imagine a Grade II listed Tramshed, filled with the best craft beer Saltaire has to offer, complete with a huge brewery at the rear of the building where you'll find the ultimate craft beer experience.
SALT Beer Factory is the home of one of the UK's fastest growing craft beer brands, and you'll certainly find a large selection of their brews on tap at any time. Hidden away in the UNESCO heritage village of Saltaire, SALT Beer Factory is on a mission to unify heritage and modern brewing with a difference.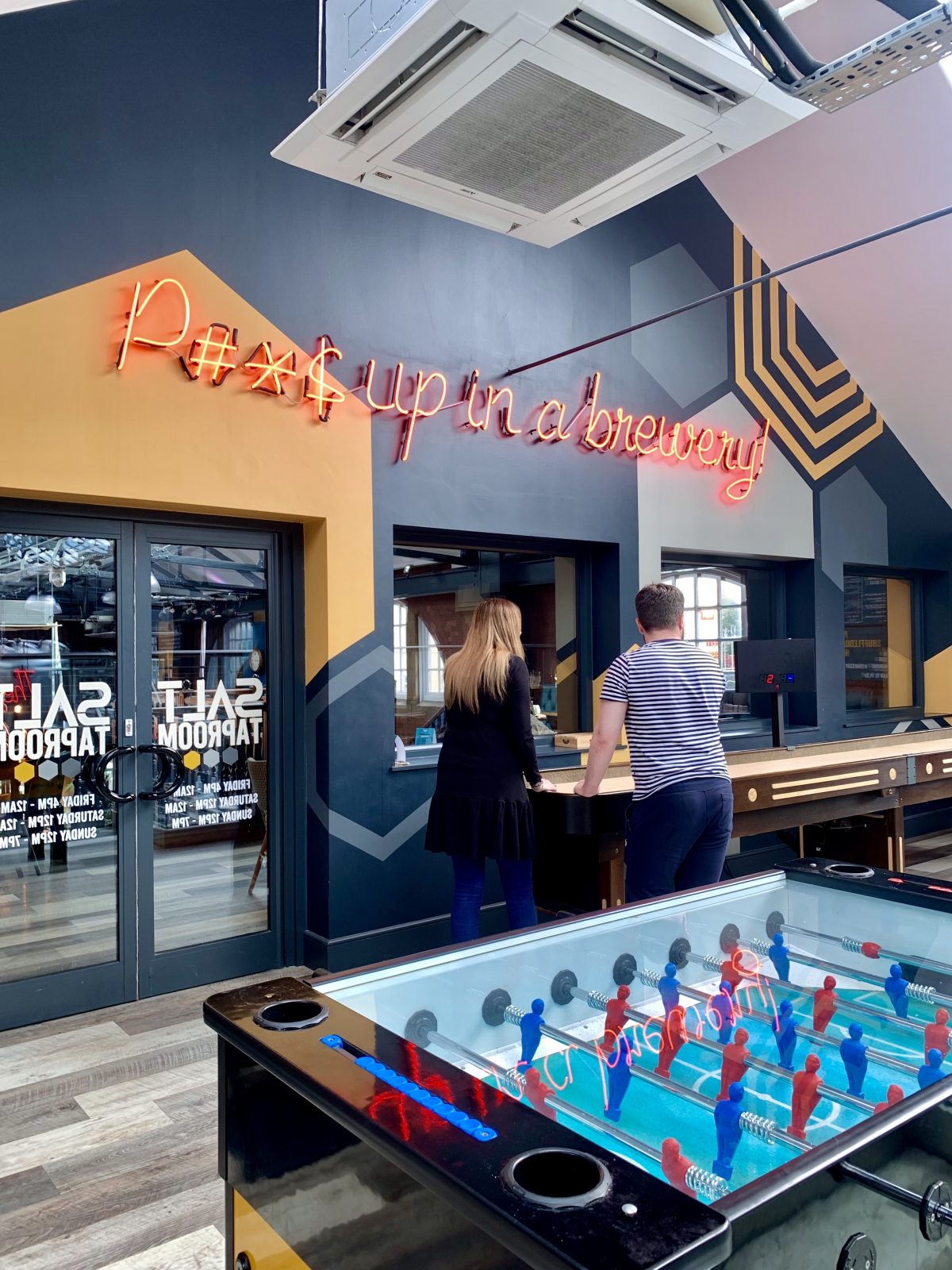 Find out more about the brewery and its heritage from friendly bar staff who are more than willing to give you more information. The brewery taproom is complete with a dramatic yet pristine backdrop, and you'll be surrounded by fermenter tanks where the beer you are sipping on once was. Grab a seat in the heart of the action during its opening hours – Friday – Sunday, and enjoy an intimate and one-of-a-kind drinking experience.
There's also ample opportunity to visit SALT Bar & Kitchen every single day of the week for a taste of real ales and SALT beers. There's certainly something for everyone available, with high strength speciality beers and low strength sessionable ales available all week long.
So whether you're looking for a weekday or weekend visit, SALT have fantastic food and craft beer available all week long. Along with a Shuffleboard table which is available in the Taproom all week and SALT even host their very own live music events, with bands playing once a month and DJ's every Friday and Saturday.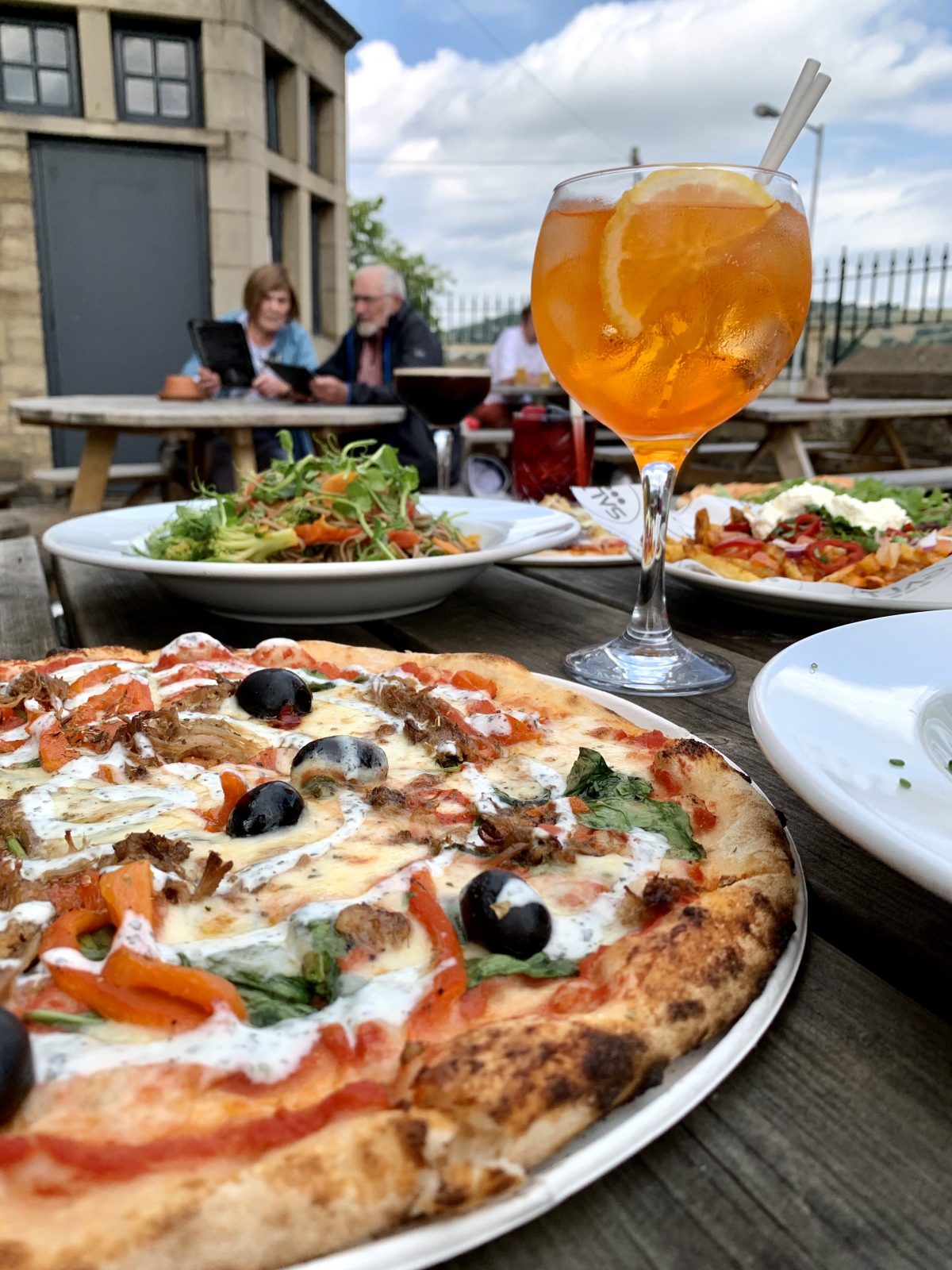 Read More: The new Leeds bottomless brunch with charcuterie and unlimited cocktails
Sample their brand-new selection of 'on tap' cocktails, each poured from a draught line or taste artisan wines at the bartender's recommendation.
How could we forget about food? Both SALT Bar & Kitchen and SALT Taproom offer a huge menu, with freshly prepared food to your liking. So whether you're in the mood for wood fired pizzas, or looking to just get a light snack, the menu is complete with a huge array of delicious treats – whatever your budget or portion size.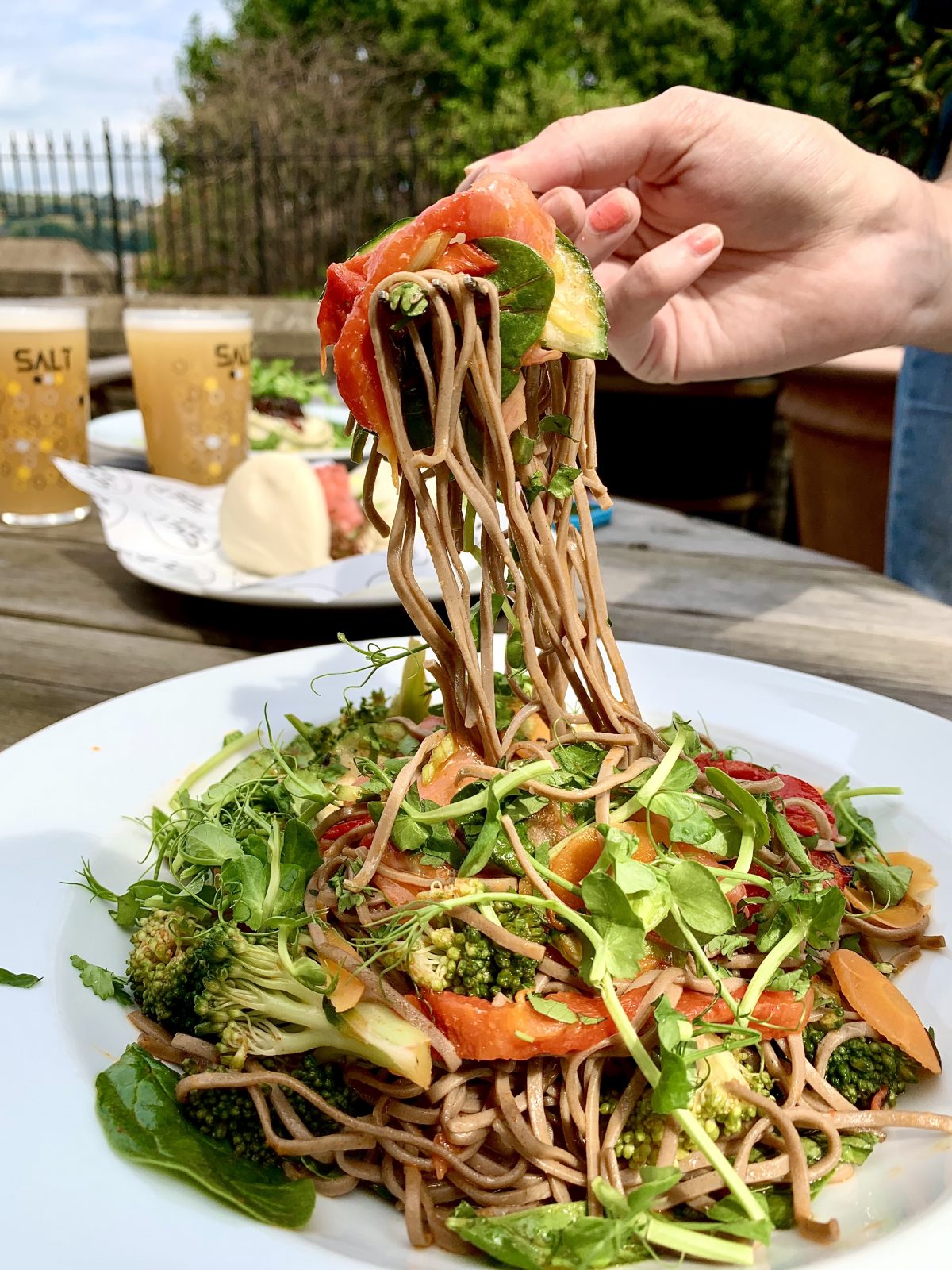 So where does the dream job fit in? If this sounds like the sort of place you want to spend your days: strolling amongst the hops and testing out SALT Beer Factory's finest, you could become one of their expert members of staff.
If you know your craft beers from your IPAs or just fancy talking about beer all day, SALT is looking for those that know a thing or two about brewing to join their Brewery Tour team.
The staff here are knowledgeable, but make the whole experience exciting and relatable and exciting, so you need to be able to give those visiting an informal but informative insight to the beer factory business, so that they can leave with plenty of fun facts.
We really can't think of a better dream job to swap our 9-5s for.
Those interested in a position with SALT Beer Factory should contact the business themselves to find out more information.
Feature Image- The Hoot Leeds