A survey has revealed the top 20 comfort meals as picked by thousands of Brits…but has your pick made the cut?
We've all got our favourite comfort meal.
Something that tastes like a warm hug feels, the meal we dream of at the end of the day, or the perfect way to close out a busy week.
But it stands to reason that we all have different tastes, which means the comfort meal to hit the spot likely switches up depending on who you ask – and this is why online cake shop Jack and Beyond has enlisted the help of 3,280 food lovers from up and down the country to devise the ultimate top 20 list.
Putting the question to the public to create the final ranking and allowing respondents to pick multiple answers, the company asked: 'Which savoury comfort foods are the best of all-time?' – and the answers came in thick and fast.
Taking the top spot as the UK's favourite comfort food is cheesy pasta, with a whopping 71% of Brits describing the dish among the best meals of all time.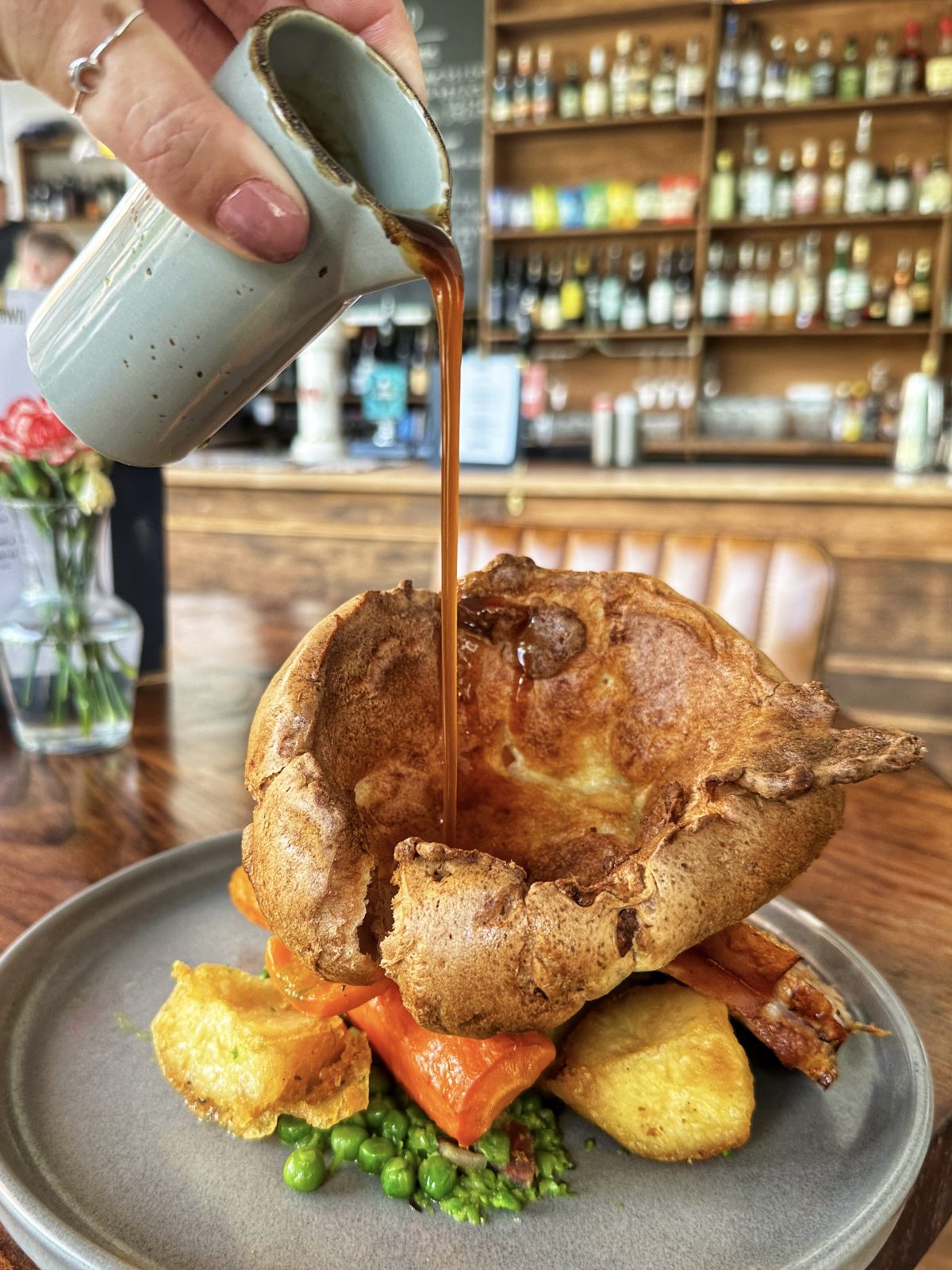 Does this sound about right to you?
In second place is pizza, receiving the title of best comfort food from 68% of the country, while taking the crown of the UK's third favourite comfort food is the British classic, a roast dinner – which is a dish voted as a favourite by 67% of Brits and let's face it, it's not hard to see why.
A hot meal that's easy to make (and even easier to order from the local takeaway) is the humble curry, which takes the fourth spot with 65% of the British public voting it among the best comfort foods ever.
A simple cheese toastie rounds out the top five, receiving 62% of the vote.
The UK's Top 20 Comfort Foods
Comfort Foods
Percentage describing it as the
"best comfort food of all-time"
1
Cheesy Pasta
71%
2
Pizza
68%
3
Roast Dinner
67%
4
Curry
65%
5
Cheese Toastie
62%
6
Sweet and Sour Chicken
59%
7
Lasagne
54%
8
Macaroni cheese
51%
9
Poutine
46%
10
Carbonara
45%
11
Chips
45%
12
Crumpets
41%
13
Pesto pasta
40%
14
Bacon Sandwich
39%
15
Biryani
39%
16
Fried Chicken
37%
17
Full English
36%
18
Jacket Potato
33%
19
Sausage Roll
32%
20
Bangers and Mash
30%
Following in sixth place is sweet and sour chicken – an authentic Chinese dish that appears to be the way to a Brit's heart as voted by 59% of people – and placing in seventh, eighth, ninth, and tenth position is lasagne (54%), macaroni cheese (51%), poutine (46%), and carbonara (45%).
A bacon butty, bangers and mash, sausage roll, and of course, a Full English breakfast also feature in the top 20.
Our mouths are watering just reading this list.
Have your favourite comforts foods made the cut? What you you add to this list?
Read more: Northern Monk and Aunt Bessie's team up to launch new roast dinner brown ale
Featured image – The Hoot Leeds