A beautiful spot on the North Yorkshire coast has been dubbed one of the best places in the UK for a day out with your dog.
Nestled in between Whitby and Scarborough, Ravenscar boasts incredible views of the Yorkshire coast and is the ideal location to while away an afternoon in the great outdoors.
The Times have awarded it a place on their list of the best spots in the UK for a day out with your dog – declaring it a 'fantastic place' with breathtaking views and historic buildings.
The list featured 20 places in the UK with the best dog friendly walks, including Cornwall, Devon, Cumbria and Kent.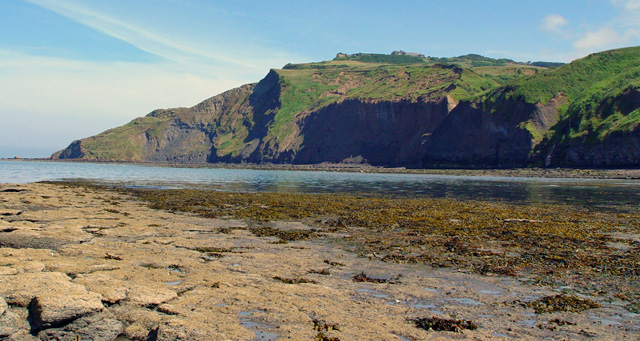 The Times said: "With its beaches, wide open spaces and big skies, the Yorkshire coast is a fantastic place to take your dog at any time of year. The village of Ravenscar, high on the cliffs between Scarborough and Whitby, is worth a visit, as is the old coastguard station at Robin Hood's Bay village.
"From Ravenscar visitor centre you can do a two mile circular walk with your dog on a lead taking in some of the old industrial heritage; the old Peak Alum Works, where fixatives for dyeing cloth were produced, a brickworks and a Victorian railway bridge. There are also wonderful view across Robin Hood's Bay."
A walk along the cliff's edge in Ravenscar is a truly breathtaking experience, start off at the National Trust Coastal Centre before embarking down to Howdale moor where there is a stretching moorland for your furry friend to run around on.
And of course a long walk wouldn't be complete without a cold pint and a comforting pub lunch afterwards. For this it's worth popping down to Robin Hood's Bay which is jam packed with historical inns, bustling bistros and old fashioned pubs – all which boast incredible coastal views.
Read more: The 38-year-old Kirkgate Market stall serving freshly shucked oysters for £1.60 a pop
Feature image – Babbling Bates via Instagram