And that's just off the top of our heads.
Despite everything that we've got through this year with the cost of living crisis and trying to find our way in this post-pandemic world, it's been a very exciting year to be a part of the ever-evolving city skyline.
⁠
2022 has been the year we've been able to watch the city centre and beyond blossom with new ventures from old friends and newbies alike- and we've really had the best year exploring all the new hotspots.
From go karting tracks to Sunday roasts, brunch and coffee shops to rooftop terraces, games room to spas- and everything in between, here's fifty new places that'll be celebrating their first birthday in the new year…
Dastaan Leeds
Otley Road, Adel | Opened July 2022
Dastaan has been offering something quite special down south since its beginnings in 2017, but now the award-winning Indian restaurant has opened a second home right here in Leeds.
Diners can experience a whole host of exotic flavours paired with regional specialities- each with a modern twist. The original Dastaan in Epsom has many accolades and it is no surprise why, this comes in addition to recommendations from the likes of Hardens, AA Guide, the Good Food Guide; placing in The Times' top thirty places to have a curry and landing a spot in Squaremeals' top 100 restaurants for 2022 just a few months ago.
Find out more here.
Iveridge Spa Garden
Iveridge Health Club, Oulton | Opened September 2022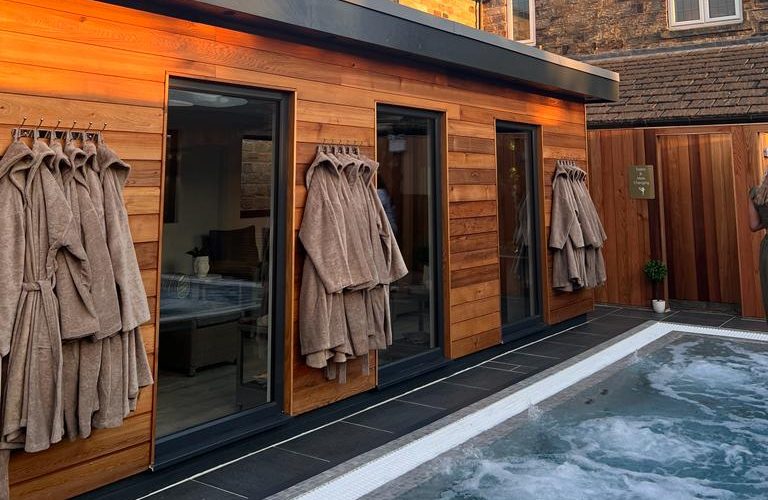 Bringing in aromatherapy, an outdoor therapy spa pool, private hot tubs, even an ice-cold barrel experience- and that's before you've taken a peek at the treatments, Iveridge Spa Garden is family-owned and run business taking the stress out of the everyday. Opening this Friday to the public, expect mindful yoga session designed for all abilities before heading for a morning or evening of treatments and leisurely unwinding by the outdoor pool or fire pit, groups then can move into the relaxation are in private cabins.
Find out more here.
Pinnacle Beer and Gin Hall
Bond Street, Leeds city centre | Opened May 2022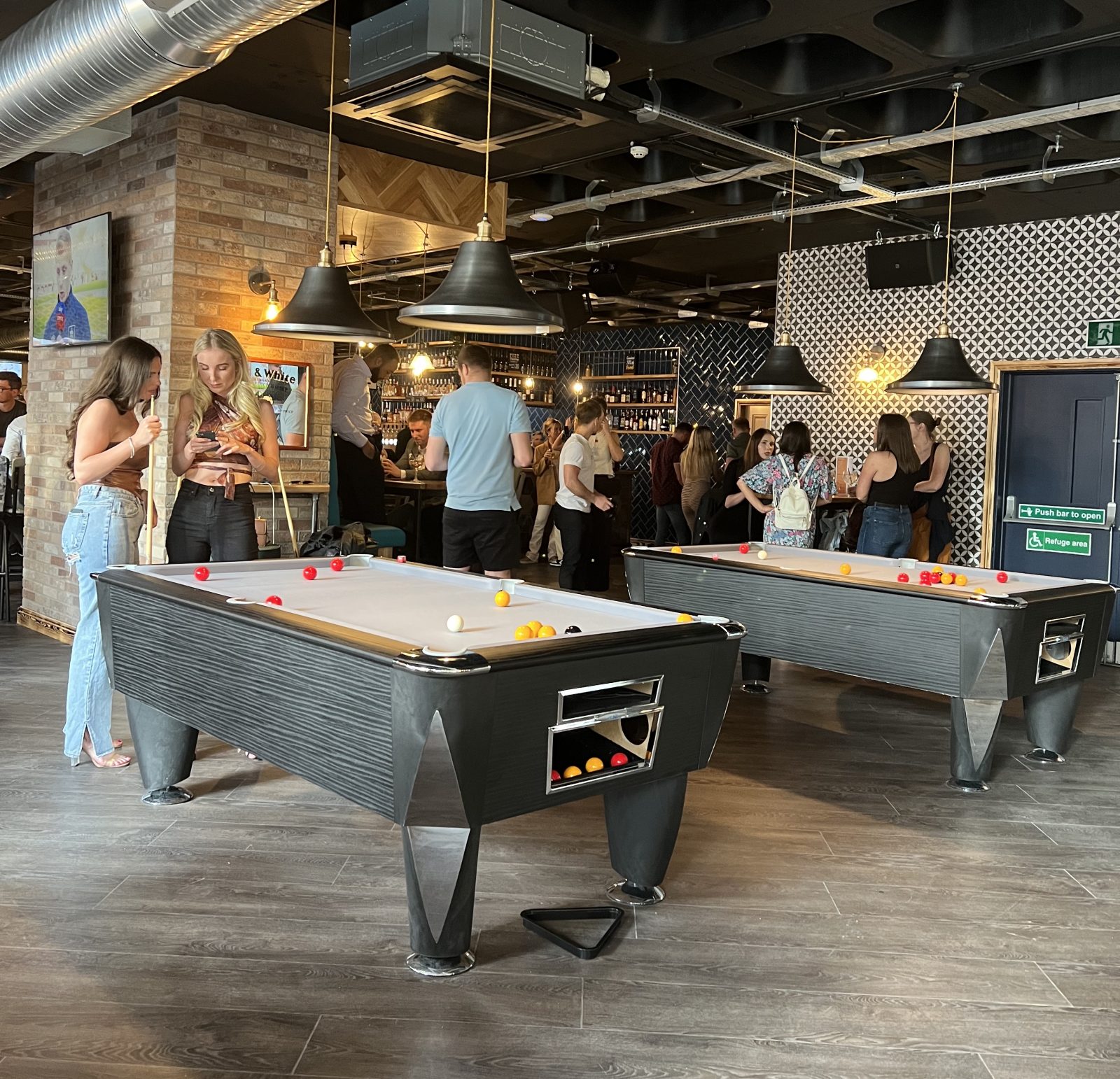 Over 100 gins, over 20 draught lines from around the world, 7 pool tables, shuffleboard and Sky and BT Sports: will you really need to go anywhere else for a night of sports? Having launched in the former Roxy venue in Leeds city centre, the Concept Tavern bar is a brand-new six-figure drinking and gaming hall that just gets it.
Named, Pinnacle Beer & Gin Hall, the huge venue underwent a dramatic £250k transformation with floor-to-ceiling views of the city centre, between sips of signature cocktails and games of shuffleboard: this really is a hidden go-to hangout spot for large crowds.
Find out more here.
SALT Calls Landing
Calls Landing, Leeds city centre | Opened December 2022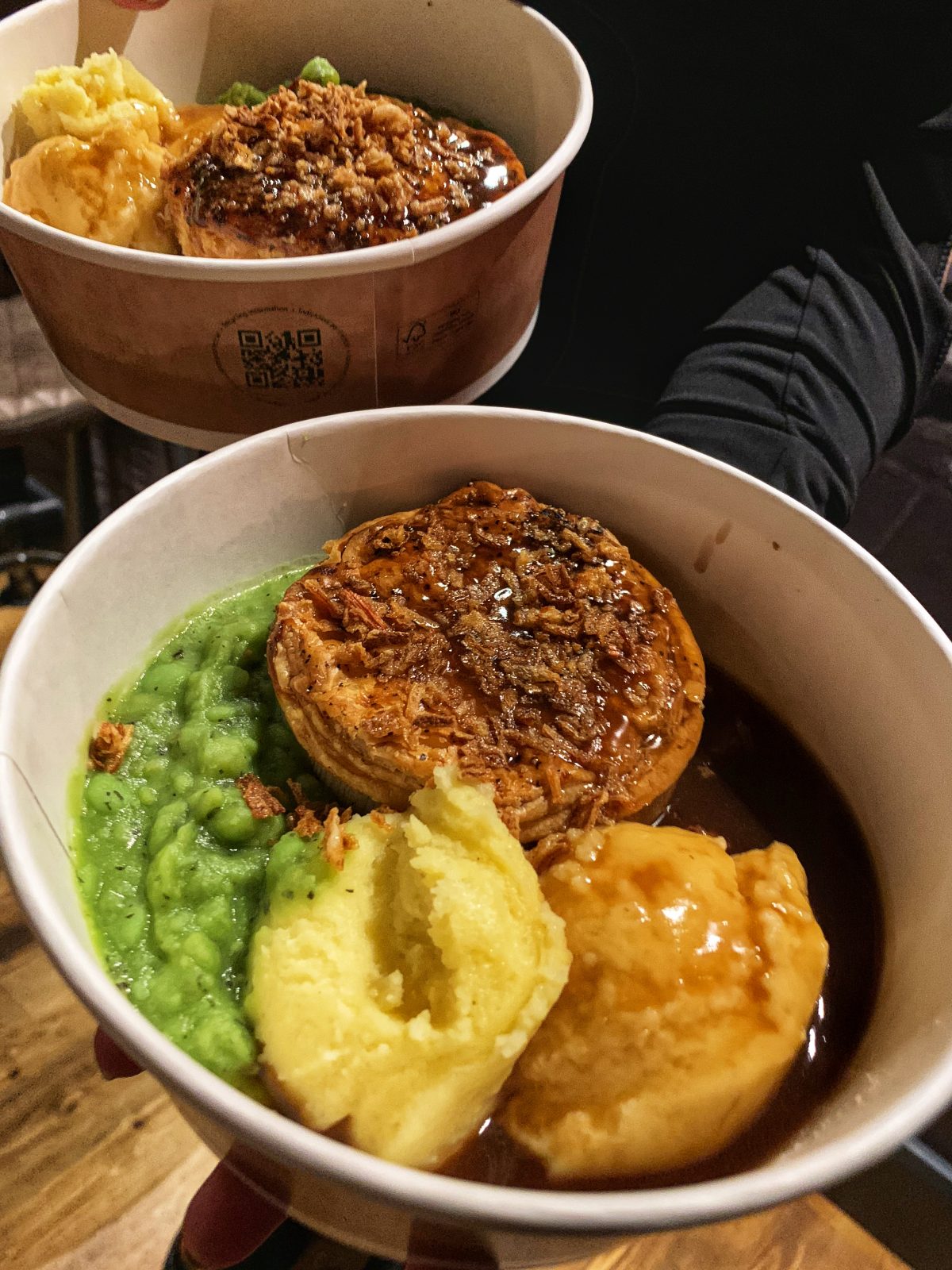 The latest of the SALT openings brings on-tap cocktails, a huge list of tequilas and perfectly poured pints to the waterside. Expect a cosy bar filled with winter warmers like pie and mash between leather seats, beautiful decor and fresh views of the Leeds Liverpool canal.
Find out more here.
Braizin Squad
Meanwood Road, Meanwood | Open October 2022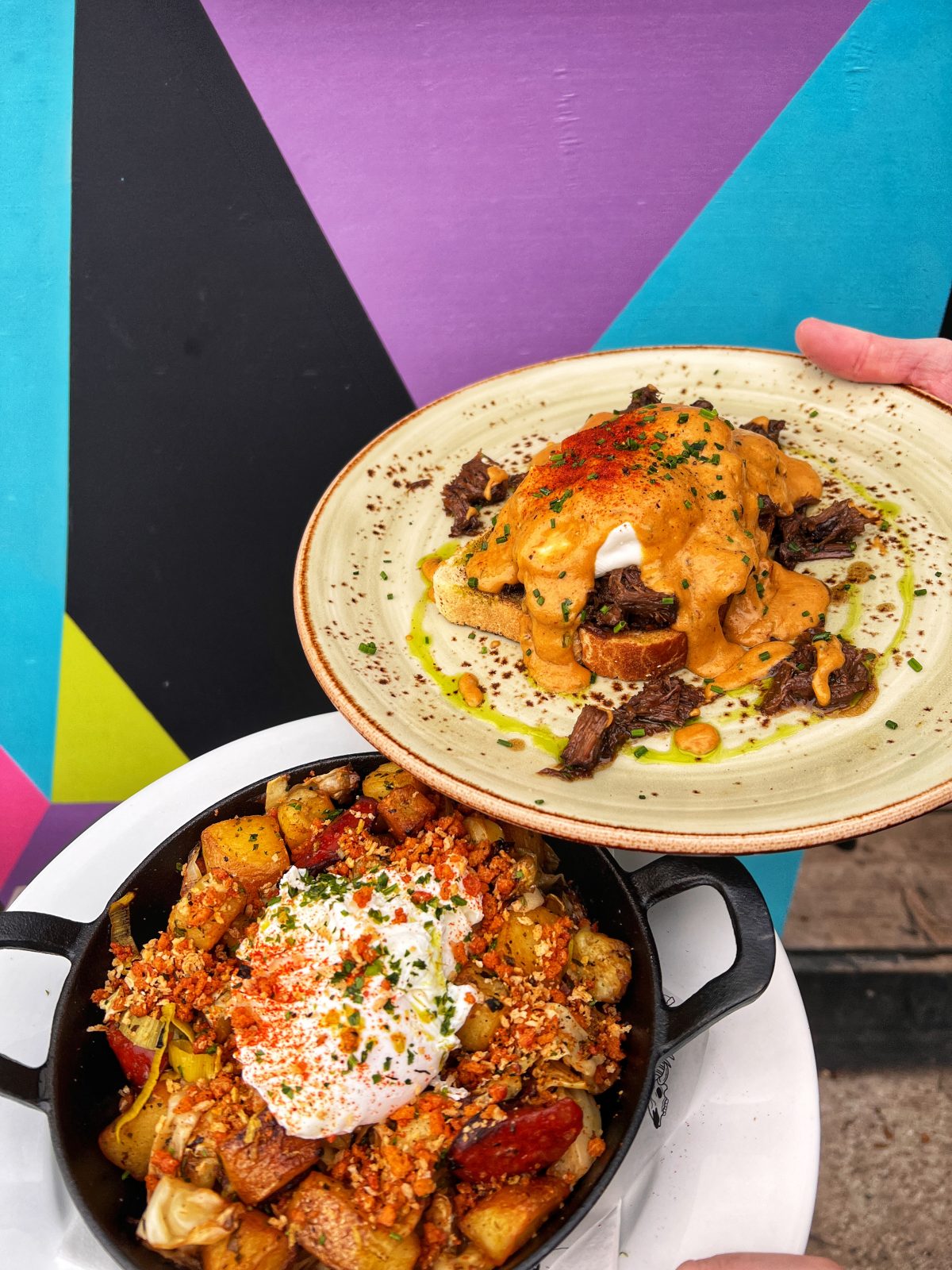 Meanwood has been a hotspot for new openings this year, and one of the most exciting kitchen residencies has come from Boot and Rally. First the bar took on Dijon Boys (now at Number 8 cocktails) before welcoming Braizin' Squad and its menu of irresistible slow roasted meats. The Sunday roast is such a treat, but you can find foodie options here every Friday – Sunday.
Find out more here.
Kino
New Briggate, Leeds city centre | Opened July 2022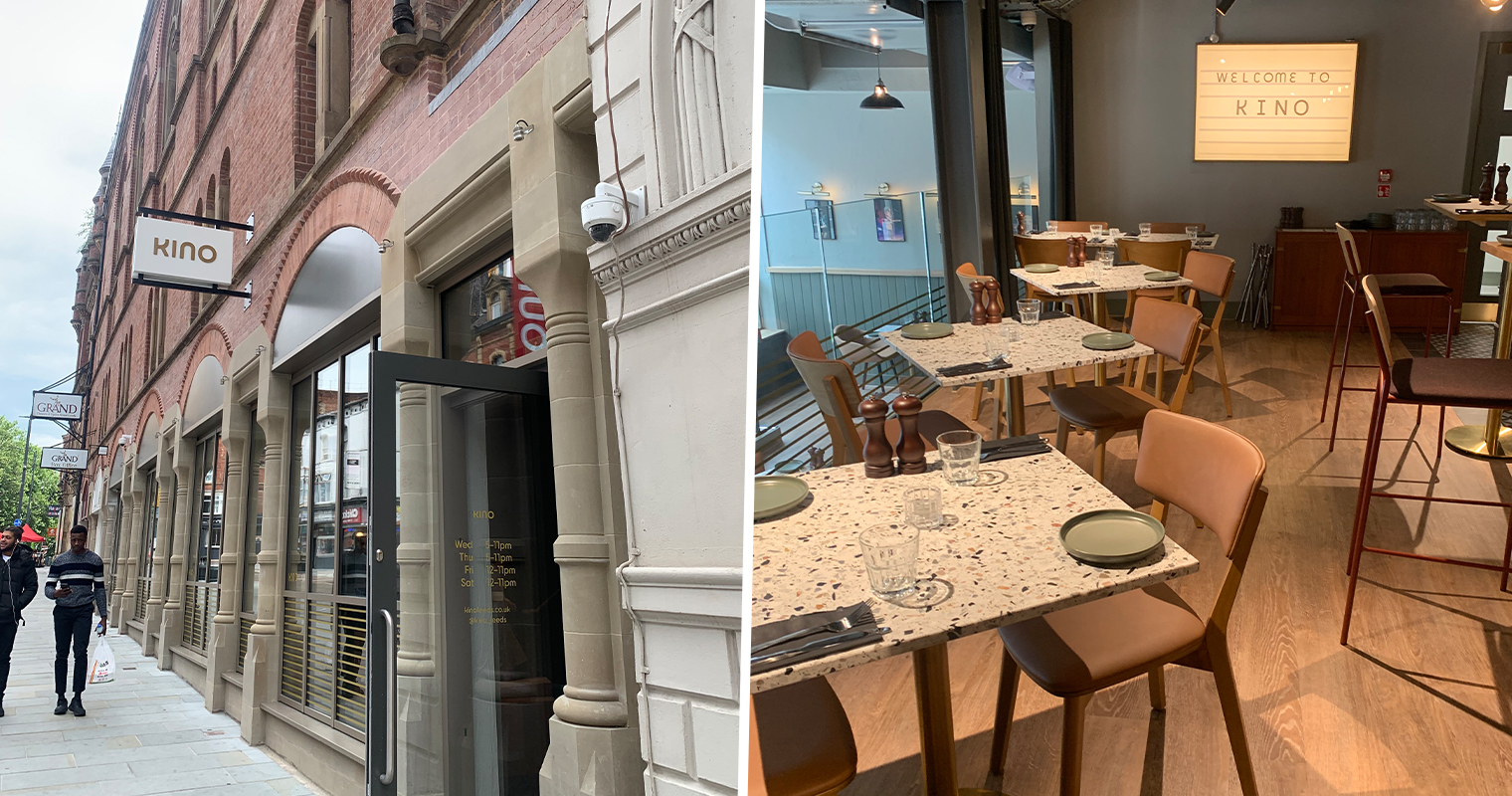 Kino, meaning cinema, has been lovingly built from the rubble of a former-derelict cinema space. The space within the Grade II-listed Opera North opened its doors in July, revealing a space with soft greys and blues, terrazzo table-tops, and a stunning tiled bar.
This exciting new opening is far more than a foodie option for theatre-goers, it's set to be a game-changing restaurant championing independents near and far, all whilst keeping its carbon footprint to a minimum.
Find out more here.
Roxy Lanes
Outside The Light, Leeds city centre | Opened February 2022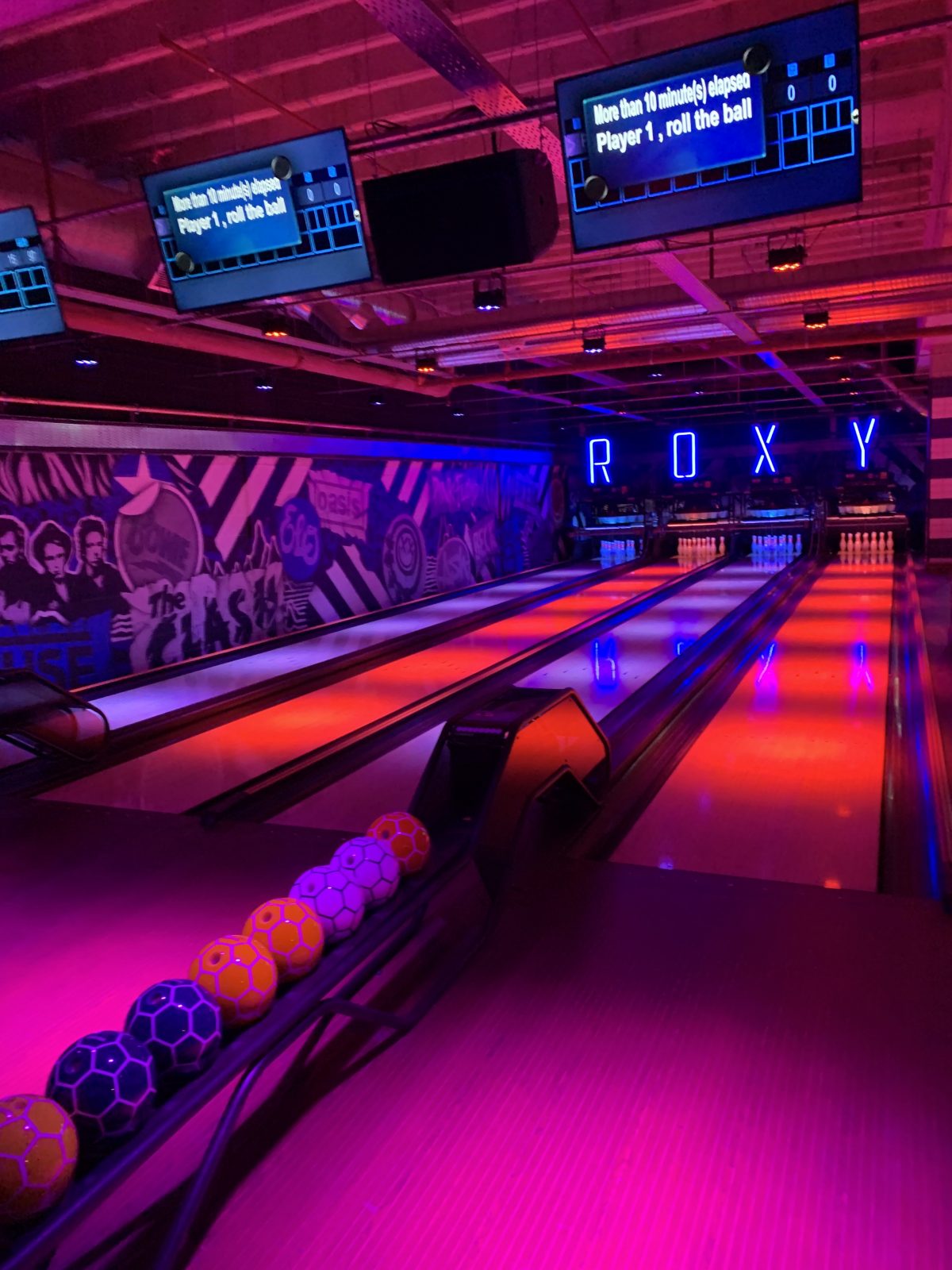 The new 15,000 square foot venue at The Light replaced former student-hangover-haven, Red Hot Buffet, back in February to make room for Roxy Lanes.
Like all Roxy Lanes, there's plenty to explore, including a dedicated game station will be waiting for those who dare to win. Ten bowling alleys, two duckpin bowling lanes, shuffle boards, American pool tables, beer pong and then there's the new ice-free curling rink upstairs.
Find out more here.
Rudy's Chapel Allerton
Stainbeck Lane, Chapel Allerton | Opened July 2022
Taking over the former Casa Mia site at 10 – 12 Stainbeck Lane, this is the second site for Rudy's pizza here in Leeds. Having opened their debut Leeds restaurant on New Station Street restaurant in 2020, the Manchester-born joint has only grown in popularity over the pandemic and beyond.
On the mouth-watering menu, diners can indulge on Napoli pizzas like the traditional marinara, margherita and calabrese, as well as a range of regularly changing specials, including the likes of White Pizza and vegan speciality dishes too. Their doors opened over summer and their comfortable, neighbourhood pizzeria has been jam packed ever since.
Find out more here.
Green Room
Wellington Street, Leeds city centre | Opened May 2022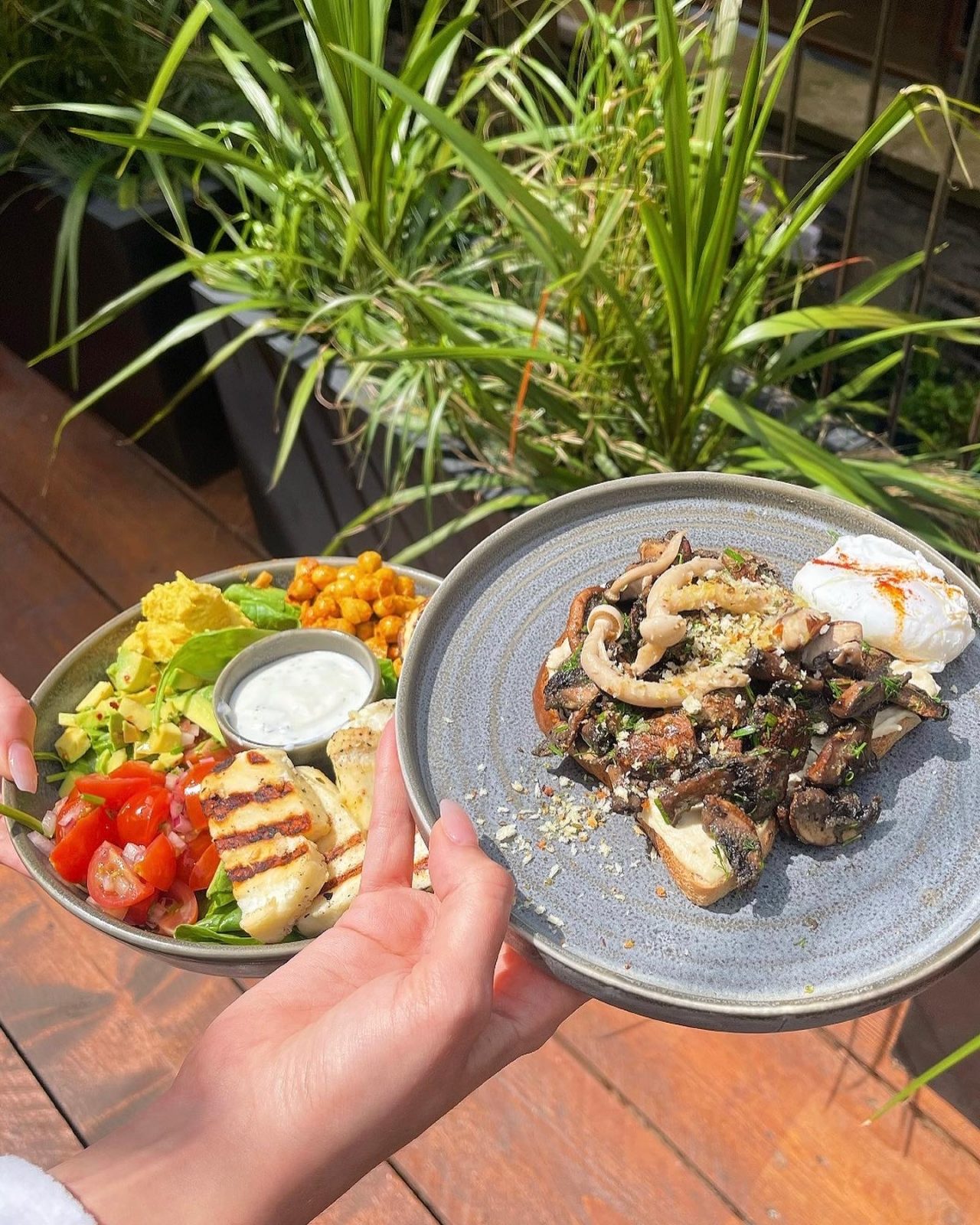 Serving up some of the biggest food and drink names in the city on a huge sun-trapped rooftop, Green Room has had all the glory this year. The brand-new city space with everything you need to celebrate the summer season and well into the winter nights too. Expect barbecues, live DJs and eclectic seating options where guests can unwind with a pint from a local independent brewery in one hand and a delectable choice of plant-based street food in the other- all of which have seen the bar become award-winning its its first year of opening.
Find out more here.
Rabbit Hole Coffee
Stainburn Parade, Roundhay | Opened July 2022
They've just opened their very first cafe, however Rabbit Hole has been taking over the Leeds coffee scene for quite some time. Focusing on impeccable service, a fantastic working environment and above all brilliant coffee and cakes, this is the place to be for your morning pitstop.
Find the new cafe on Stainburn parade or grab your iced coffee fix from either Chophaus in Roundhay or in the Victoria Quarter.
Find out more here.
Honest Burgers
Cloth Hall Street, Leeds City Centre | Opened summer 2022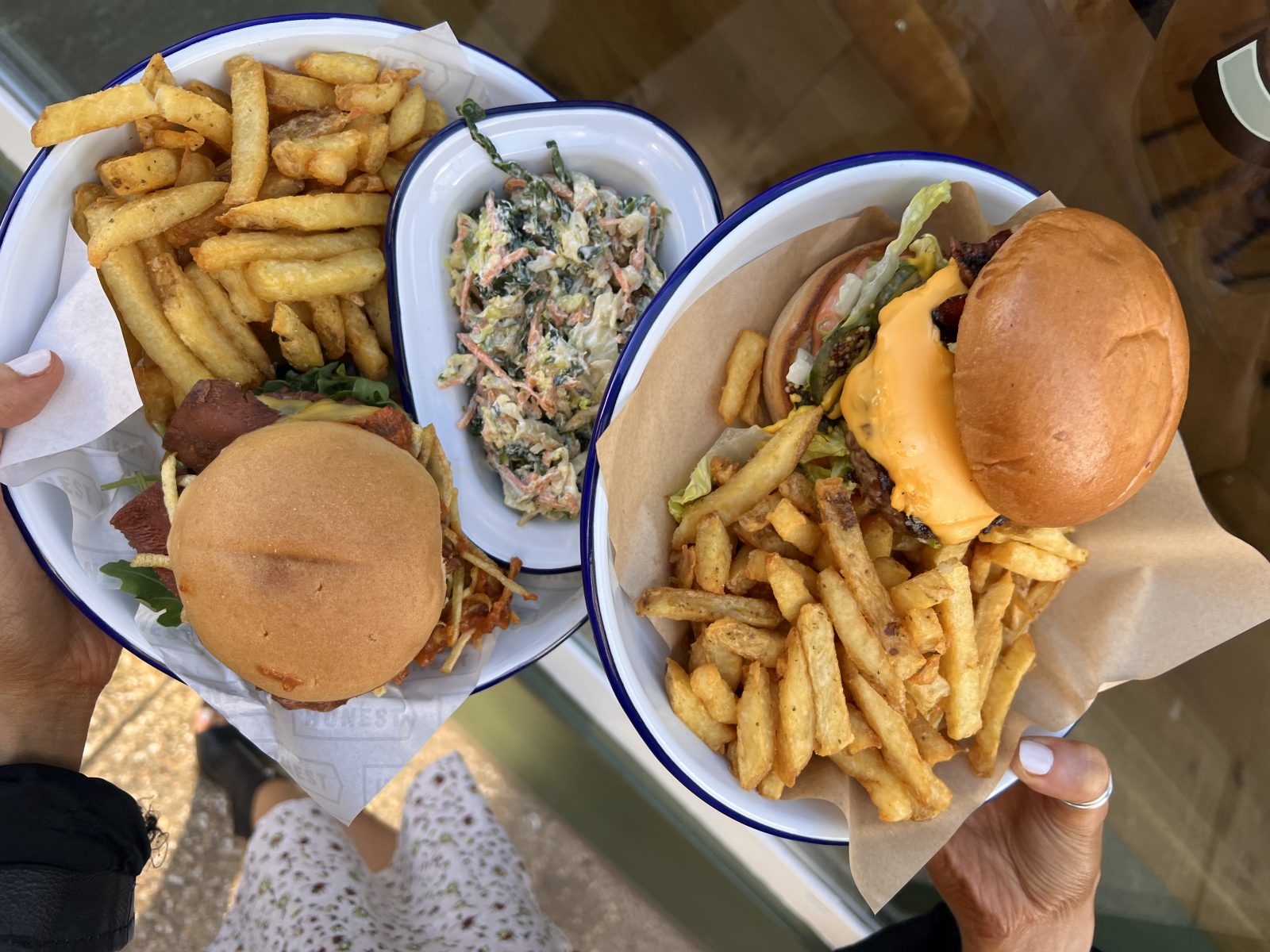 Joining the likes of Manchester and Liverpool, Leeds is the latest city to open an Honest Burgers restaurant and we couldn't be happier.
Expect a menu full of mouth-watering, juicy burgers alongside a range of tongue-tantalising sides and refreshing beverages. Every burger comes with a side of rosemary salted chips, coleslaw or salad, so it's a no brainer right? Their new digs are located just opposite the Corn Exchange so it's the perfect place to stop by and refuel in the midst of a day of shopping.
Find out more here.
Kulture Coffee
Kirkstall Road, Burley | Opened June 2022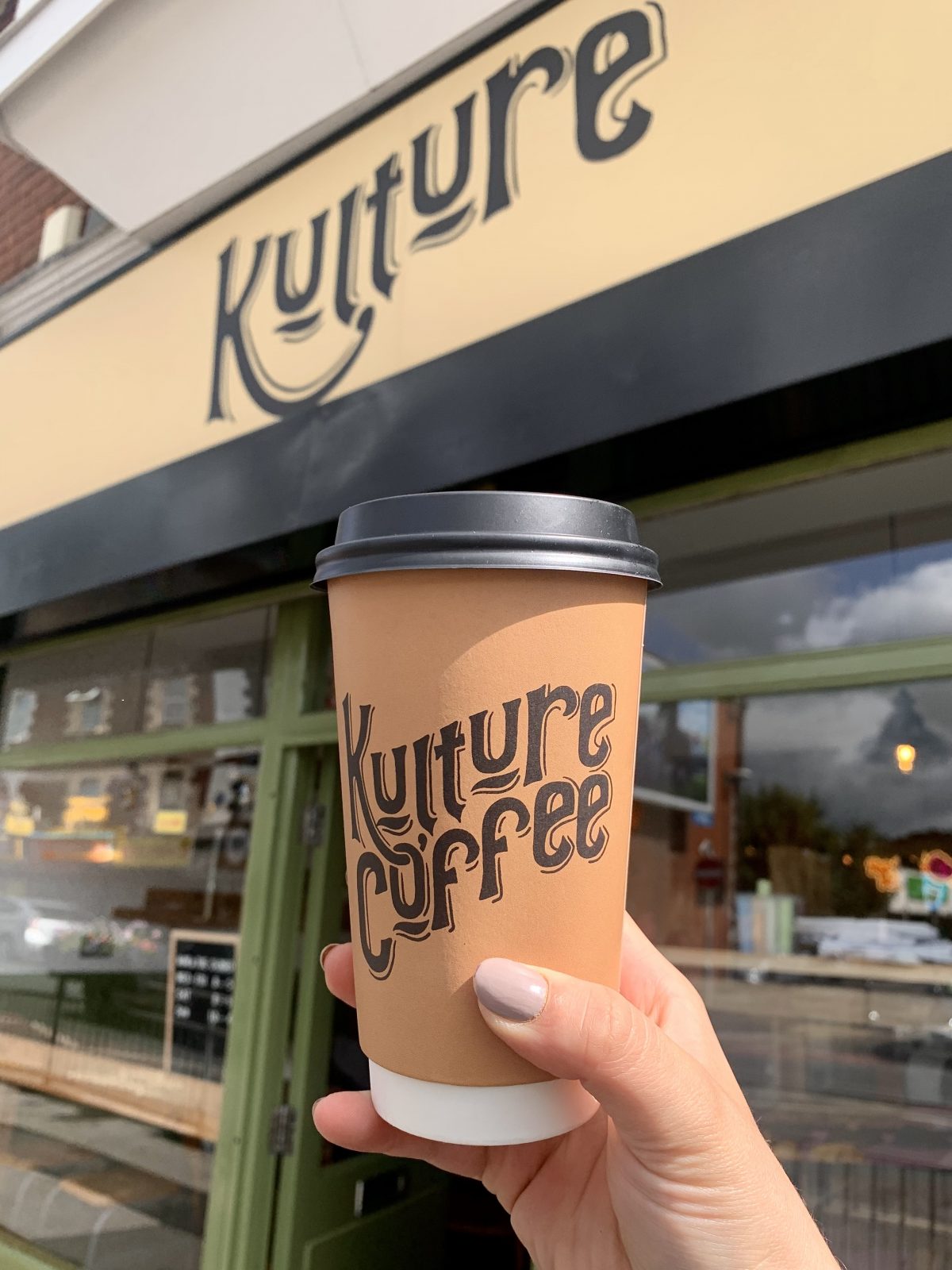 A cosy haven of coffee decked out in rustic interior to create a chilled and relaxed atmosphere, perfect for your weekly coffee morning with friends or your afternoon study break. The people at Kulture know their coffee so whether you're a flat white fiend, a latte lover or can't resist a frothy cappuccino, you can expect only the best quality cup made with passion and the utmost love.
Home of the Volcano Cookie and one of Leeds' only brunch spots inspired by Sydney's renowned coffee culture, the pairing of cookies and coffee effortlessly fuse inside the small cafe. Serving up your regular fresh iced lattes and Instagrammable pink vanilla bean offerings with whipped cream, this is sure to satisfy your daily caffeine needs.
Find out more here.
SALT Boston Spa
High Street, Boston Spa | Opened July 2022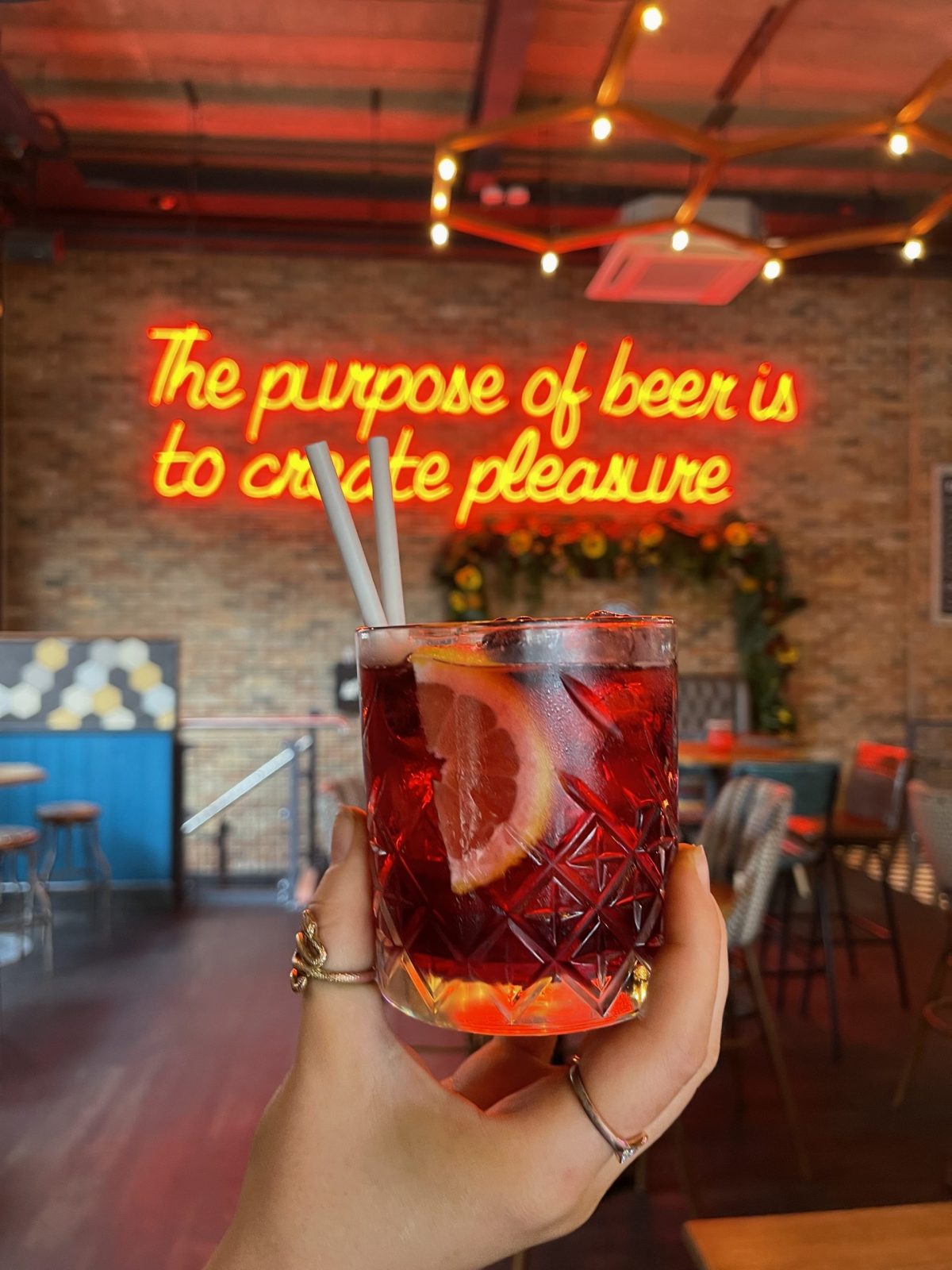 Award-winning Yorkshire craft brewery SALT Beer Factory has been expanding across the city over the past year and later this month, the brand will be fusing craft beer and a casual dining experience at the former Stew & Oyster venue in Boston Spa.
Jamie Lawson, Founder, has commented on the opening: "We want to continue extending the retail presence of SALT, through our branded taprooms. SALT Boston Spa will be our second rebranded site after the acquisition of the Stew & Oyster Group. Our goal is to brew the best beer and serve it in the best environment, for us that's beer perfection".
Find out more here.
Humbl Coffee
Meanwood | Now open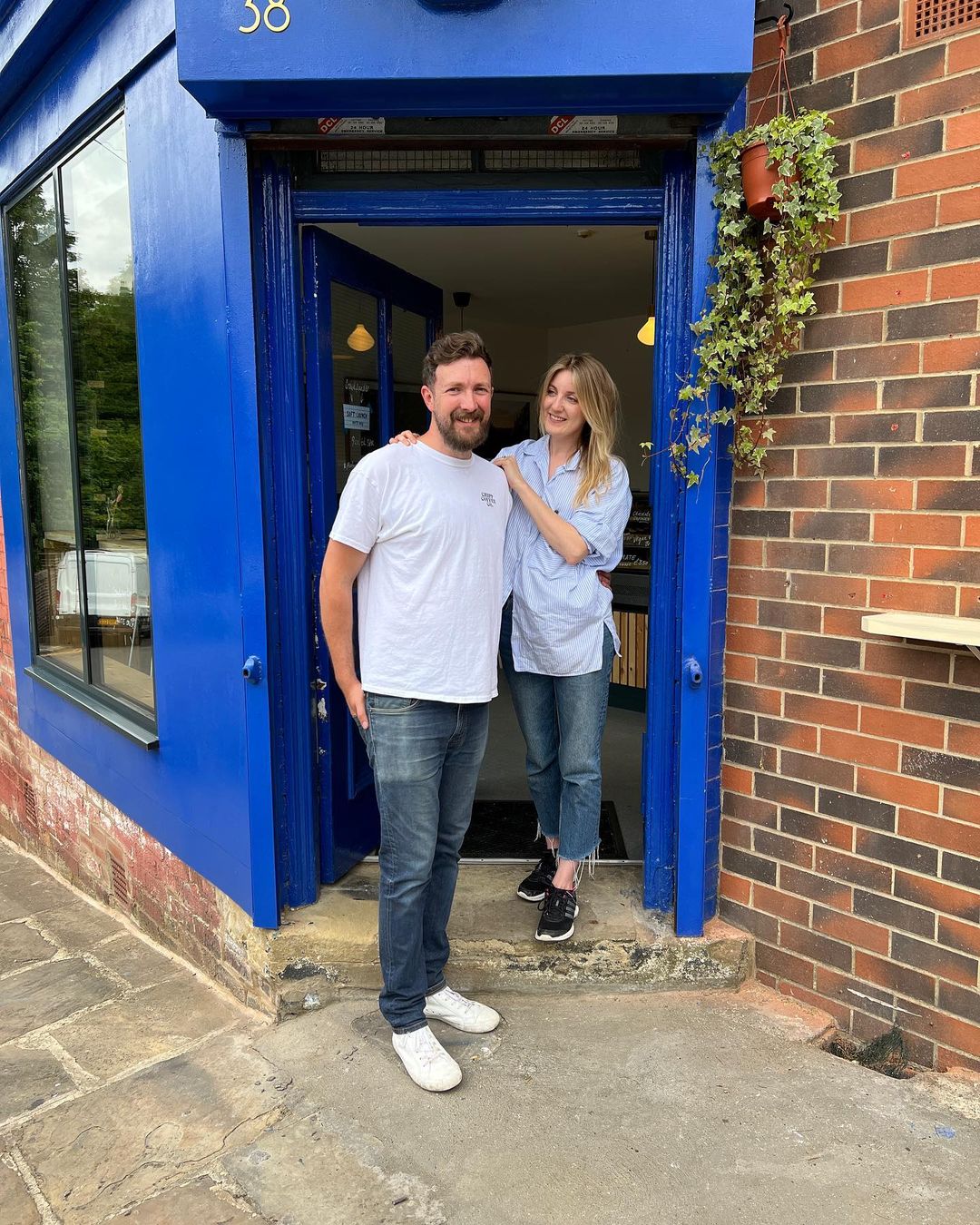 Ever-humble, the independent coffee stop is owned by locals Matt and Georgia (and their dog Lou) and after growing their business presence at a host of pop-up events around Leeds over the past year and securing a local spot near Meanwood Park and Seagulls Reuse, the owners are now hoping to give the suburb that has taken in Humbl for the past twelve months, a permanent home in the form of a coffee shop.
Open 8am-3pm on weekdays and 10am-4pm at the weekend, you'll find all of your favourite coffee shop options from the horse trailer inside their very own four walls, as well as a comfy seat or two to while away the afternoon.
Find out more here.
Pollini's Pizza
Kirkgate Market | Opened in summer 2022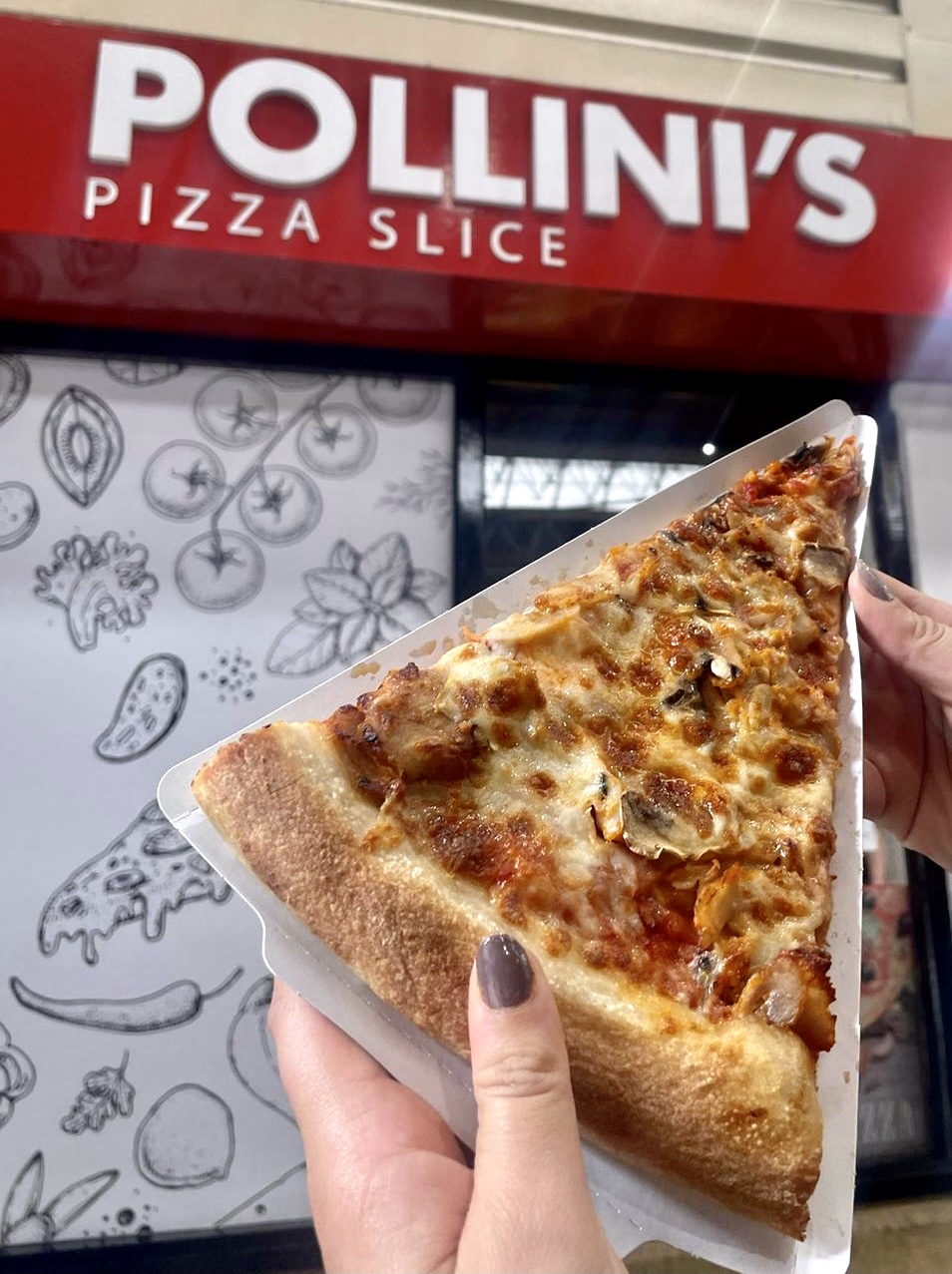 24 inch New York style pizzas by the slice- and there's seemingly unlimited topping options to choose from. The new pizzeria can be found right in the heart of Leeds Market, located just before the food court and seating area. Freshly warmed and £4 a slice, these pizza slices are the perfect lunchtime treat – and can even start a debate in their own right with pineapple on their pizzas.
Find out more here.
Cult Wing
Merrion Centre, Leeds City Centre | Opened in August 2022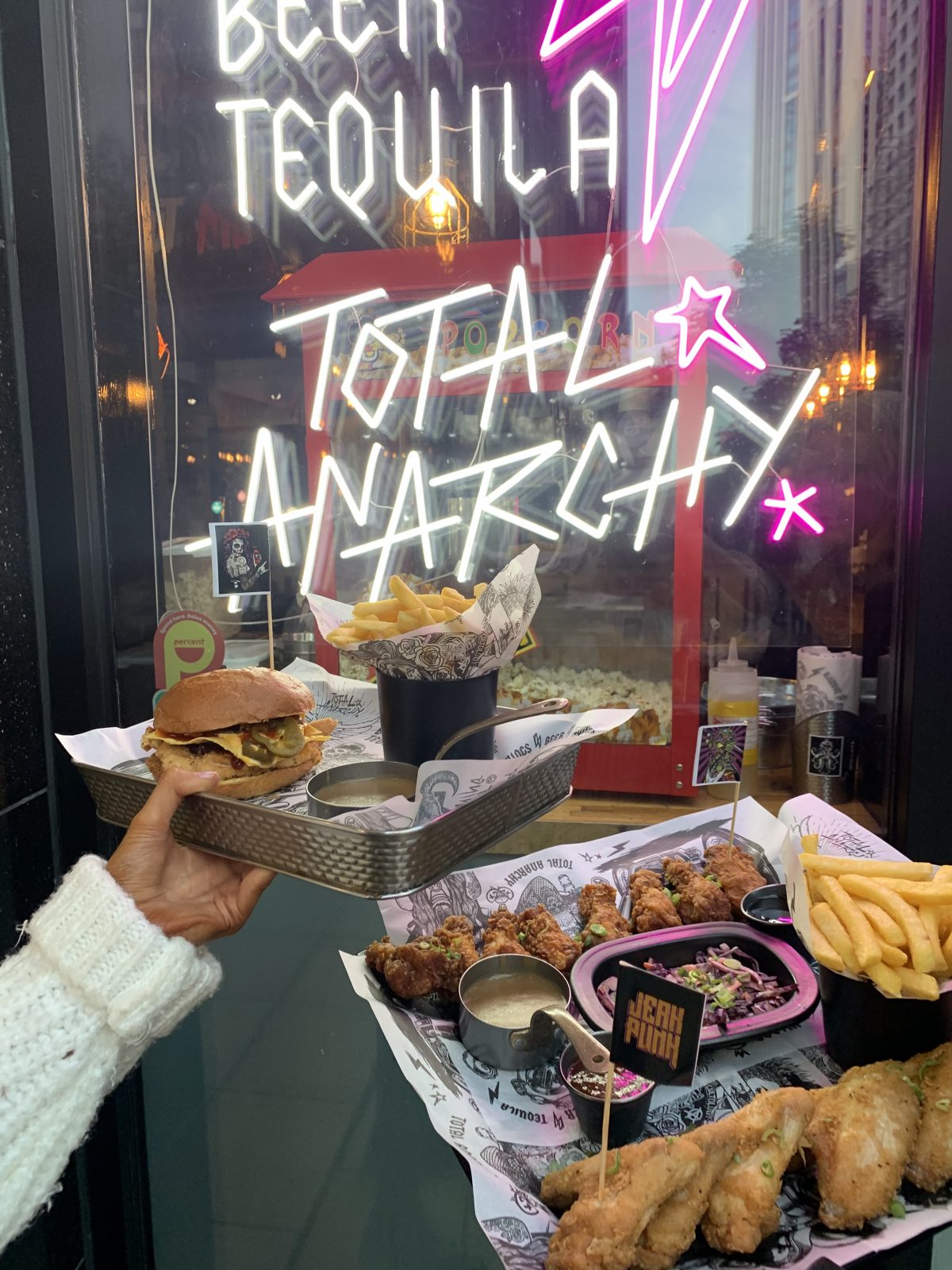 Guests will relish in the opportunity to have their wings personalised to their own desired spice level (from mild to extra hot) as well as testing out unique flavours like 'Rock Chick Chipotle', 'BBQ Bones' and 'Skulldive Herb'- all of which give an idea of the cool rock and roll aesthetic expected from the new restaurant.
It's not just chicken wings that are on offer here, though there's plenty of those to choose from. The menu also encompasses an impressive variety of gourmet burgers, double-coated crunchy fries.
Find out more here.
Hooyah Burgers
Albion Street, Leeds city centre | Opened in April 2022
After taking the hearts of Deliveroo-eaters, Hooyah opened its doors as an eat-in restaurant back in Spring, and the burger joint has gone from strength-to-strength ever since. After a visit from Rate My Takeaway's Danny Malin and a host of eager customers, the build-your-own-burger concept we've come to love has also had a burger inspired by Leeds Rhinos.
Find out more here.
Tsujiri
Outside Leeds Kirkgate Market | Opened November 2022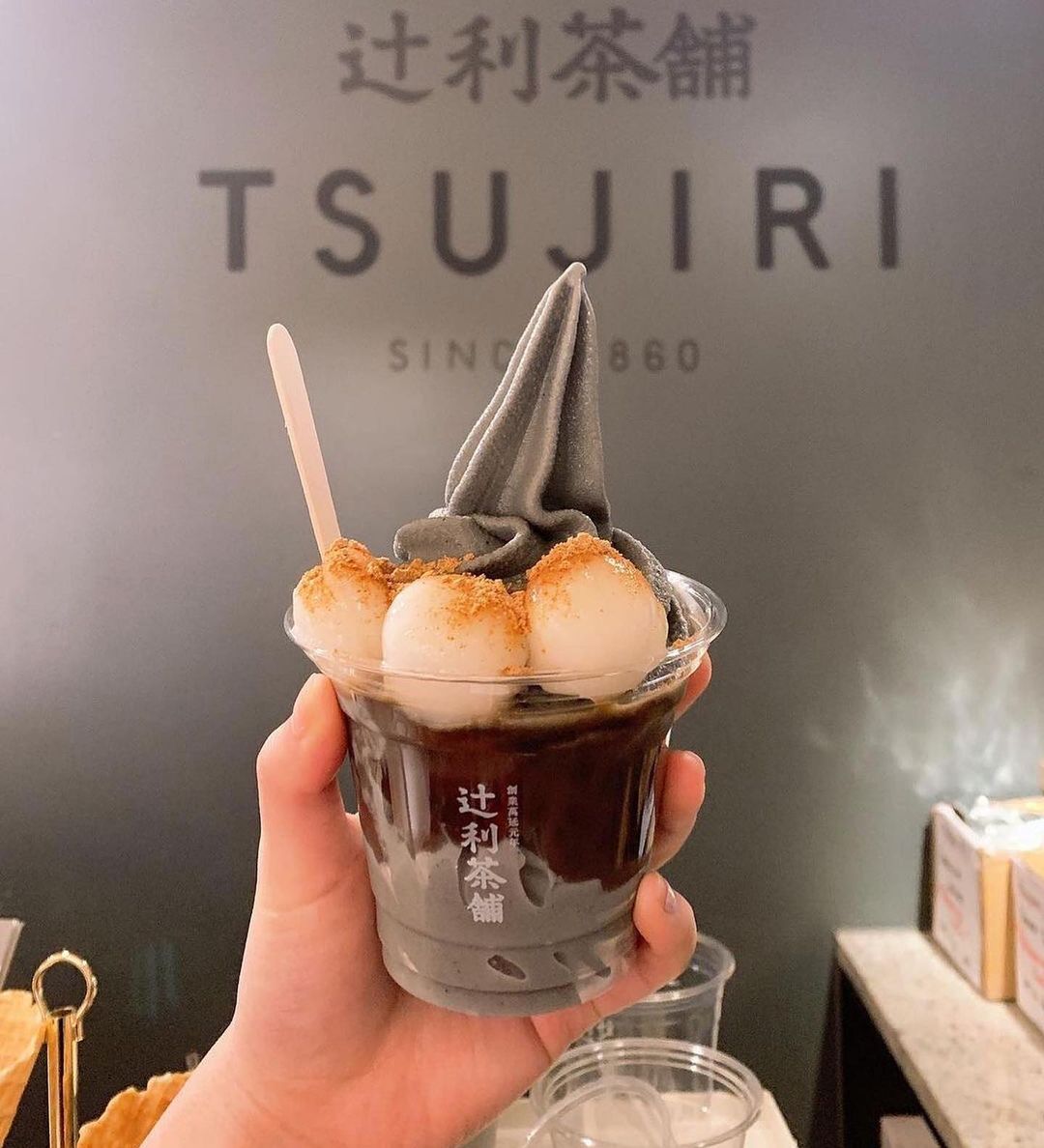 Having just opened in Manchester, Tsujiri is quickly expanding into Leeds with a store right outside the longstanding Leeds Kirkgate Market. Whilst there's little information about the new opening in Leeds, the Manchester foodie stop has brought "a traditional Japanese dessert menu, including sundaes built using matcha-flavoured ice creams, all matcha used in Tsujiri's desserts is sourced directly from Japan", according to The Manc.
Find out more here.
Meanwood Tavern
Meanwood Road, Meanwood | Opened October 2022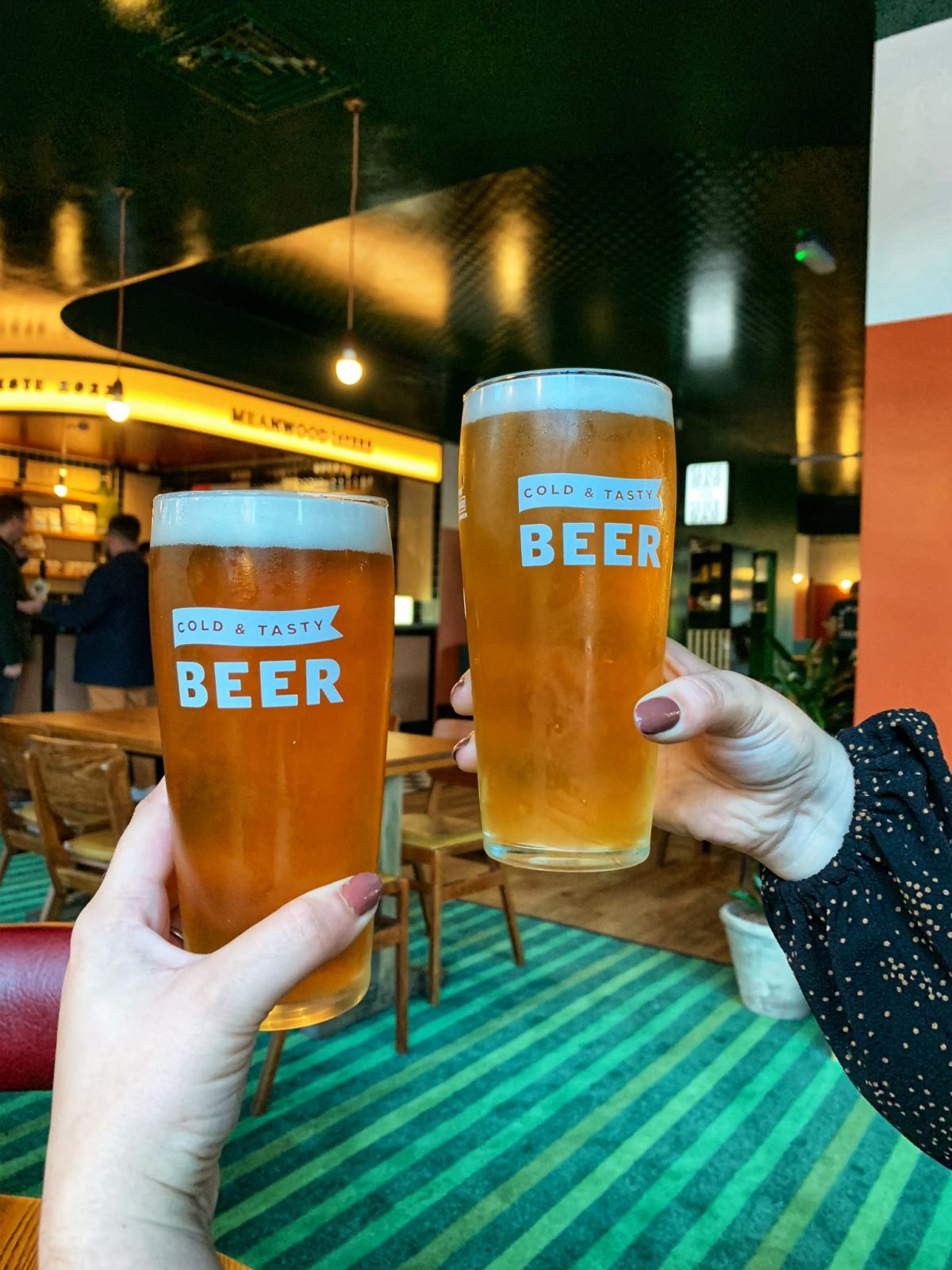 The former East of Arcadia building has been transformed into an intimate watering hole, with gorgeous deep greens and wood features everywhere you look. ⁠Inside the new pub, expect moody lighting and dimly lit corners to pass the hours in a cosy setting, perfect for a post-autumn walk or a post to unwind after the day's graft. Foodie options are served by the slice from Well Oiled, the new deep dish pizzas specialists serving everything from slices to snack on to giant sharing pizza that serves up to four at a time
Find out more here.
Badboy Bagel Co.
Brooklyn Bar, Call Lane | Opened October 2022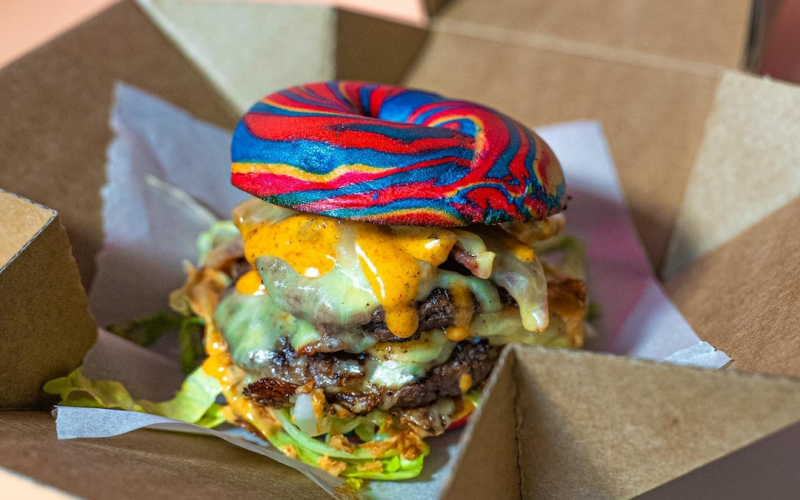 Boasting the 'baddest bagels around', The Badboy Bagel Co's best-selling picks include The Juicy Hog, which comes oozing with cheese and is loaded with BBQ pulled pork, maple smoked bacon, crispy onions, Bad Boy sauce, and BBQ sauce. You'll catch the juicy treats inside Brooklyn bar on Call Lane.
Find out more here.
House of Koko, Oakwood
Roundhay Road, Oakwood | Opened in April 2022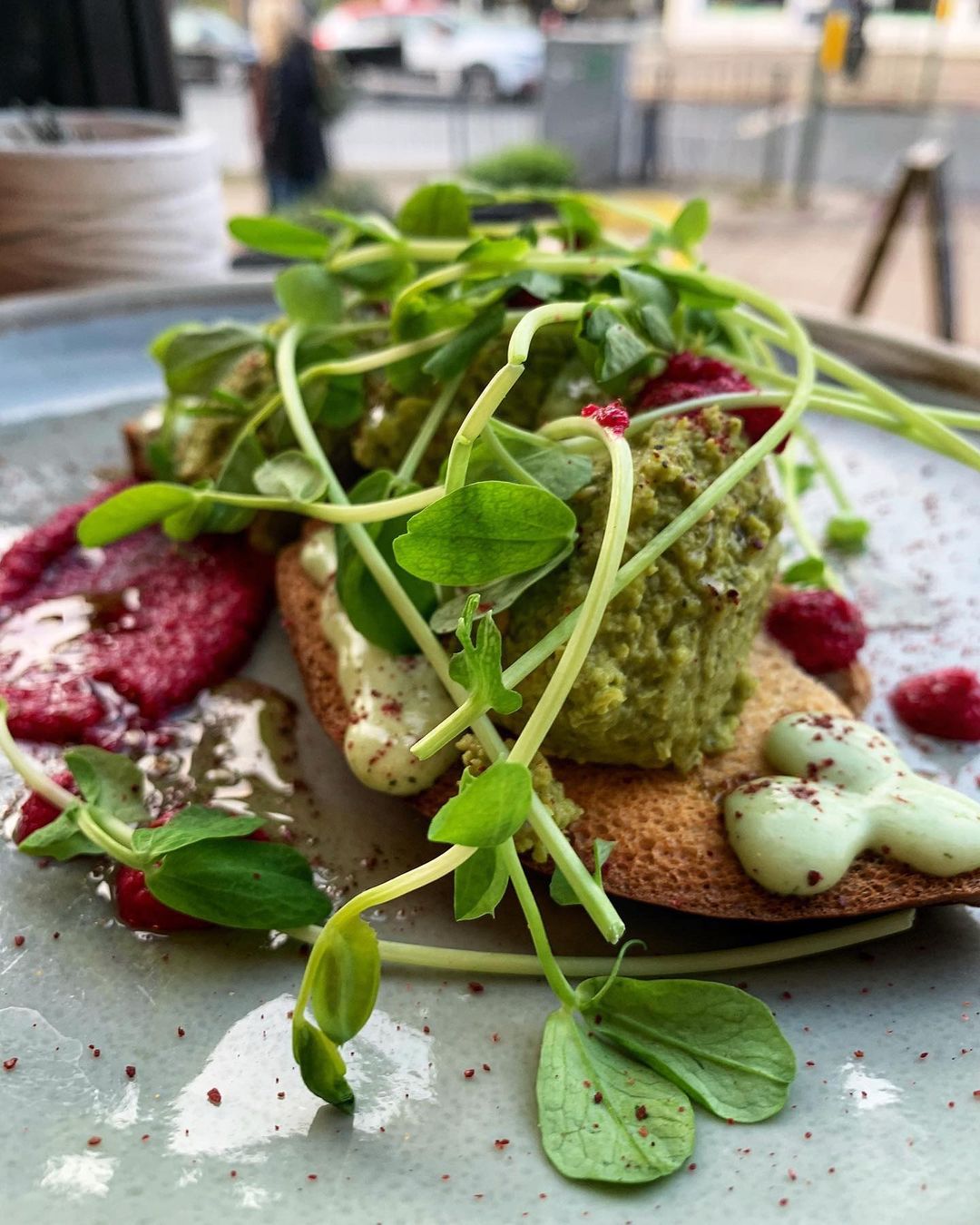 Bringing fine-dining brunch to a laid back setting is a winning combination that House of Koko have got down to a tee in Chapel Allerton and now Oakwood locals can understand the hype as the company opened its second site in the leafy suburb last month.
The overwhelming success of the cafe is well-known about Leeds- and it comes with a whole host of raving reviews. By April, House of Koko intends to channel a little of Owner Rosita's other venue, too – Distrikt bar in the city centre. They will open in the evenings, offering a supper menu of small plates alongside wine and cocktails – and they're well worth the trip to the suburbs for.
Find out more here.
The Ivy Asia
Vicar Lane, Victoria Quarter | Opened October 2022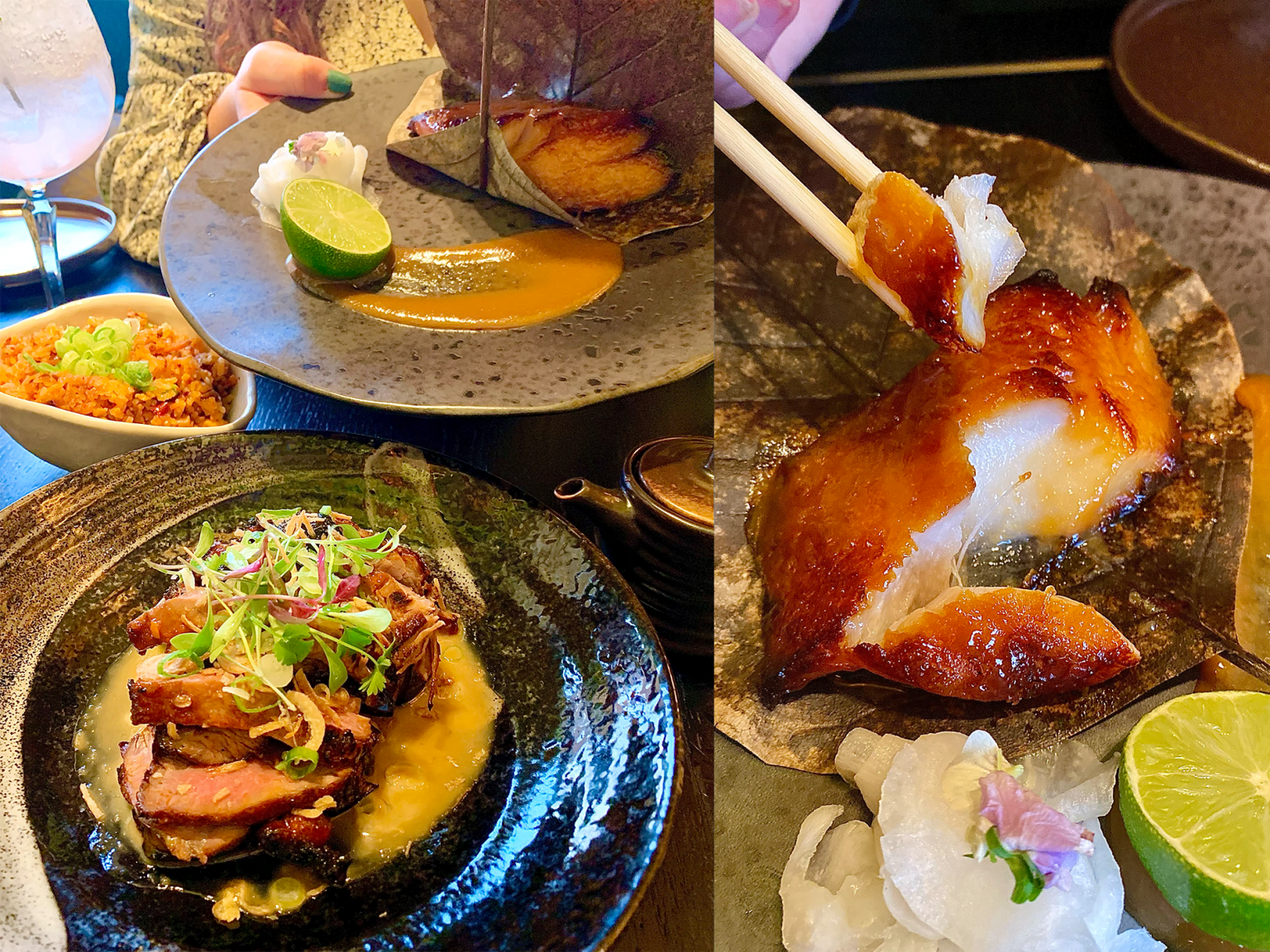 As soon as you walk through the door, you are met with an opulent and elegant atmosphere, your coat is swiftly taken to the cloak room and the warmest of welcomes is given to you as you're promptly shown to your table. Everywhere you look, you're met with a feast for the eyes, so much so that you might start to feel full before you've even glanced at the menu. But fear not, we still managed to indulge in a full three course meal.
Find out more here.
Dijon Boys at Number 8 Cocktails
Number 8 Cocktails, Meanwood | Opened September 2022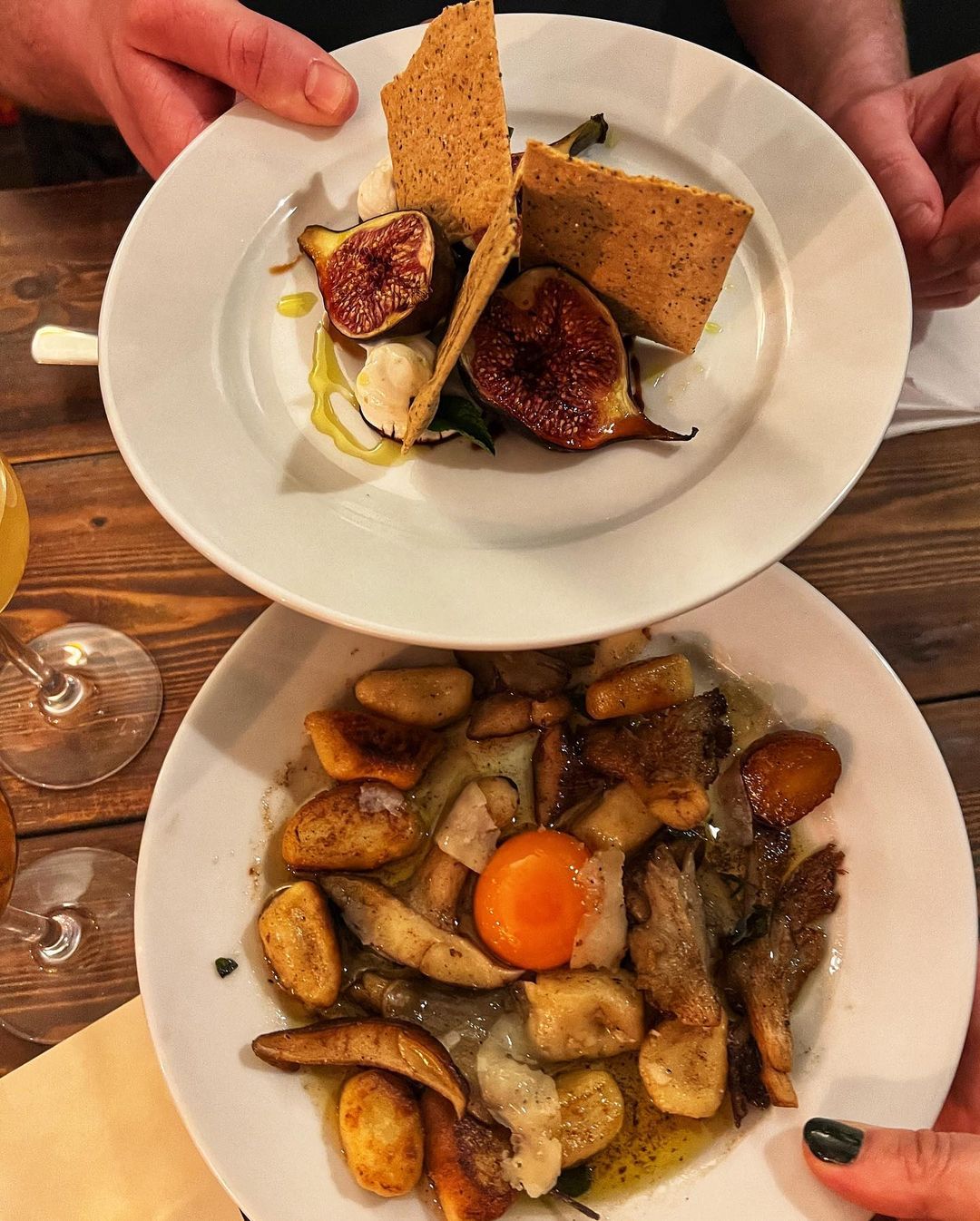 Bringing quality dishes to a relaxed setting is something that the Dijon Boys have been wanting to bring to the table for a long time, and with 18 years of combined experience between them, they know a thing or two about how to bring it to Leeds. Jamie Layall, Cameron Sohel and Nicko Lachica, make up the team heading up Number 8's kitchen- and are all aged just 22 years old.
On the menu, you can expect small sharing plates of food, all inspired by British classics. The menu is ever-evolving, and will highlight the best of seasonal produce but is set to feature plenty of charcuterie, sweet and savoury plates, as well as smaller bar snacks.
Find out more here.
The Savvy Baker Cafe
Lidgett Lane, Roundhay | Opened in March 2022.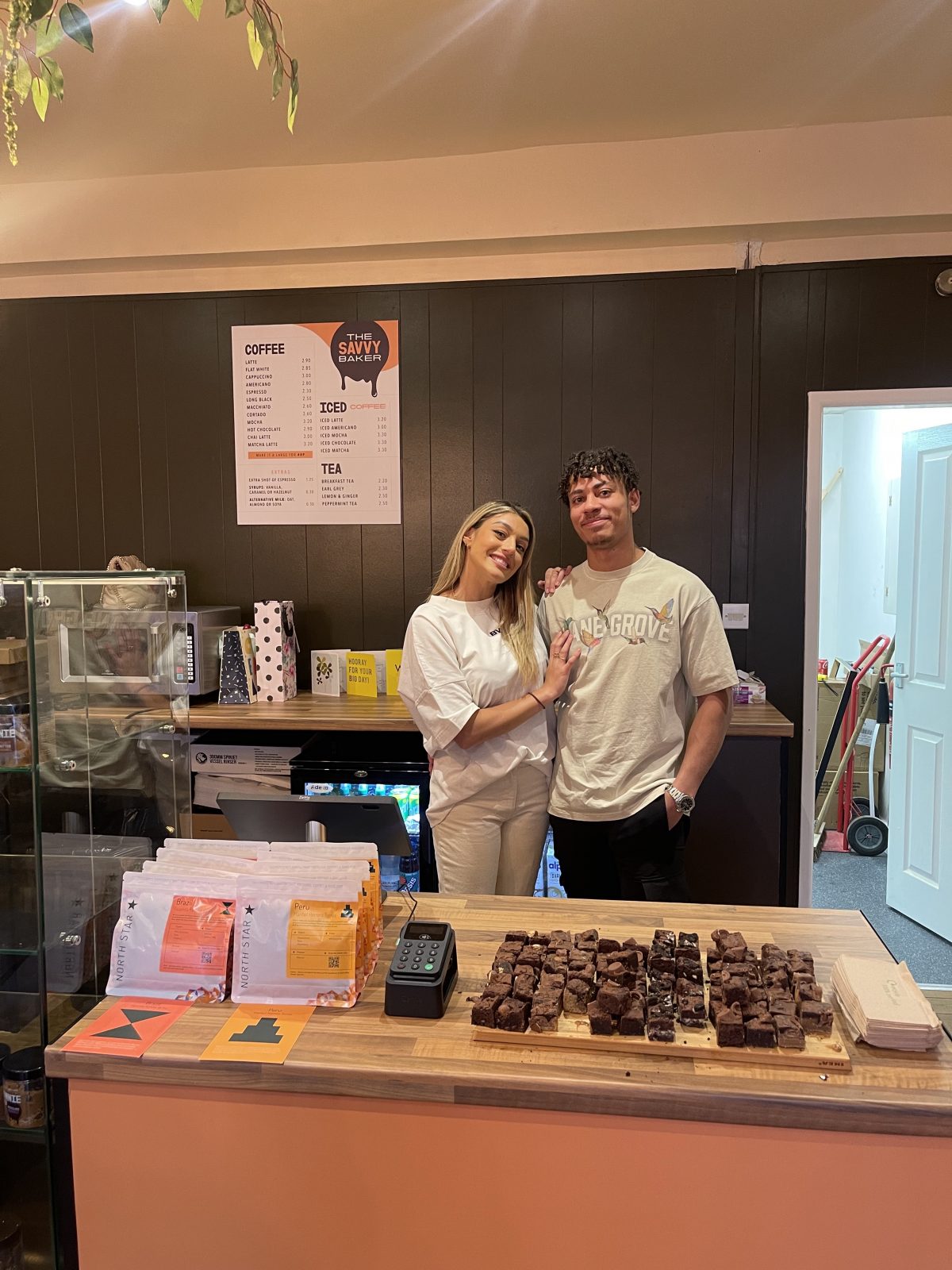 Located in the leafy suburbs of Roundhay, The Savvy Baker has opened her first cafe on Lidgett Lane. The new cafe, stocks all of Leeds' favourite baked goods, expect all their usual brownies, brookies, cookies, flapjacks, cakes, tarts, sticky stuff and serving up Leeds' famous North Star coffee. The cafe is beautifully decorated with photographs of The Savvy Baker treats: think close up brownie shots oozing with caramel framed on coffee-coloured walls; cozy seating and intimate lighting creating a warming atmosphere from the moment you step inside the cafe.
And this is only the beginning, six months after opening the Roundhay cafe, the business has also expanded to a second site at Redbrick Mill Cafe and seemingly endless pop-ups around the city centre.
Find out more here.
Burgerism
Available on Deliveroo | Opened November 2022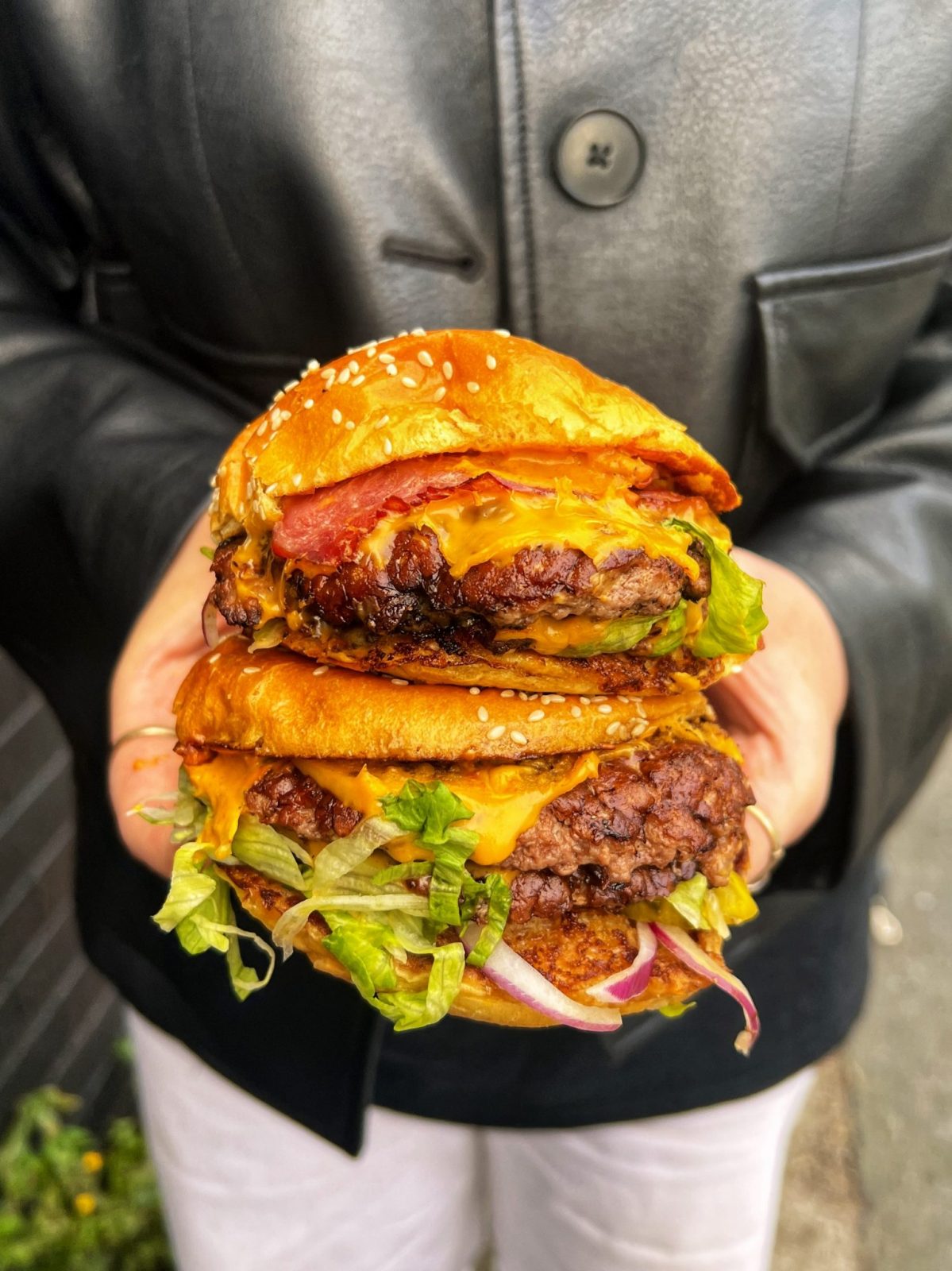 There really is nothing better than a properly good, tasty, juicy, delicious burger. And let us tell you, Burgerism know all about this and more. Their concept is simple: good burgers made with quality ingredients and cooked fresh to order. And luckily for us we now don't have to cross the Pennines to get our Burgerism fix, as of this week we can chow down on their delicious grub at just the touch of a button via Deliveroo Editions. And we promise you that we aren't just being super dramatic, because the burgers really are THAT good.
Find out more here.
Boom Battle Bar
Victoria Gate, Leeds city centre | Opened November 2022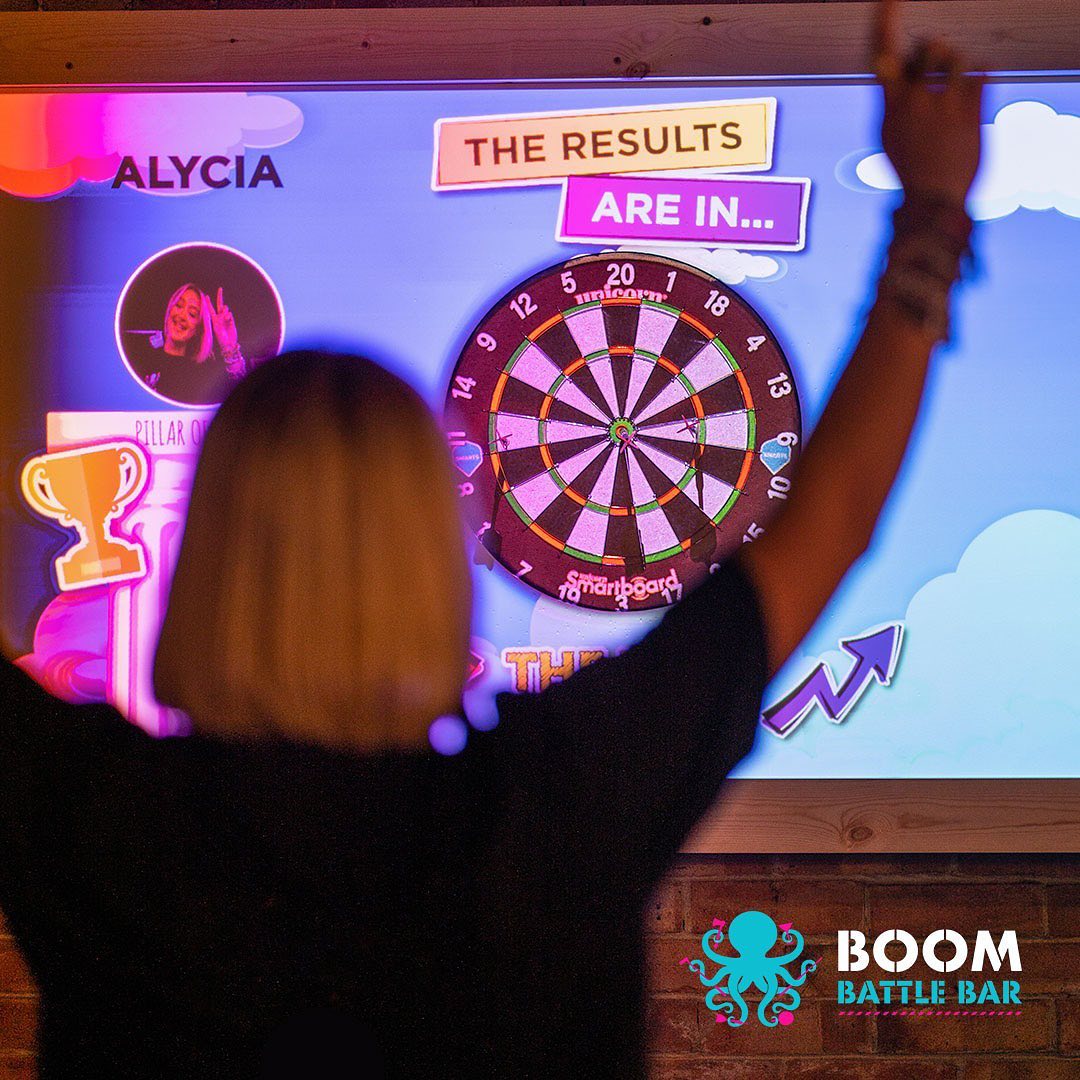 Looking for somewhere to take the team for a night out of games? This is the place to get axe throwing, beer ponging, crazy golfing, throw some darts, play some pool, air hockey or shuffleboard. All this throwing, hitting, playing and cheering is bound to work up an appetite, and there's an array of delicious 'boom bites' to choose from with sweet cocktails, draft lagers, wine and plenty of soft drinks available from the dedicated bar space too.
Find out more here.
Electric Shuffle
The Headrow, Leeds city centre | Opened November 2022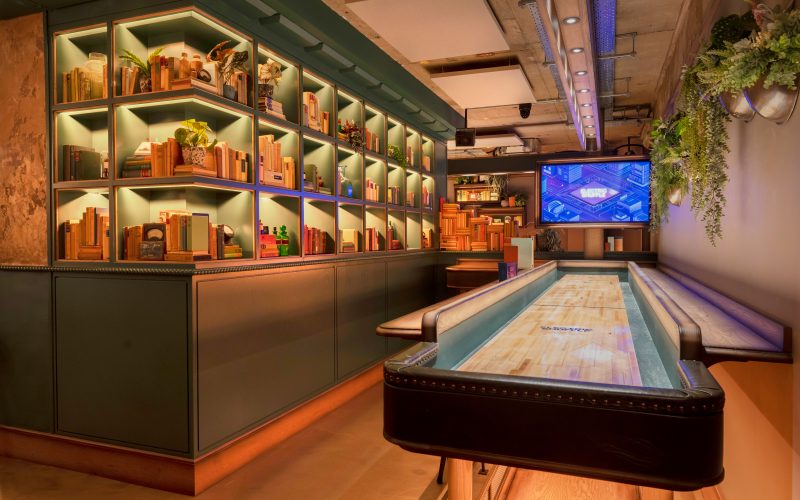 From the masterminds behind Flight Club comes Electric Shuffle, and both concepts can now be found within walking distance of each other on The Headrow. Electric Shuffle Leeds boasts 9 shuffleboard playing areas within a beautiful, Grade II listed building, and a spectacular bar with a striking blue front.
Find out more here.
Meat:Stack, Leeds City Centre
Boar Lane, opposite Leeds Train Station | Opened May 2022
Few have managed to achieve the right balance of meat and carbs, but since MEAT:STACK launched back in 2016, they have quickly become a cult favourite for American-style burgers and shakes.
The success of their burgers followed them onto the main streets and now they're bringing their attention to detail, authentic preparation methods and moreish flavour combo to Leeds. With ten different burger combos to choose from, including a pork and beef patty breakfast burger, vegan fried 'chicken' burger and a regularly changing monthly special, we have to say the menu really does look immense. It's a cheat day treat if ever we saw one.
Find out more here.
North Star Coffee
Opened December 2022 | Sovereign Street, Leeds city centre
North Star coffee has become a Leeds staple. Whether you get yours from the Savvy Baker cafe in Roundhay, Green Room or If…, there's really nothing quite like the local roast. Now you can grab yourself a cup of Joe from the brand new store from North Star themselves over on Sovereign Street.
Find out more here.
Salvatore's Bar and Street Kitchen
Otley Road, Headingley | Opened August 2022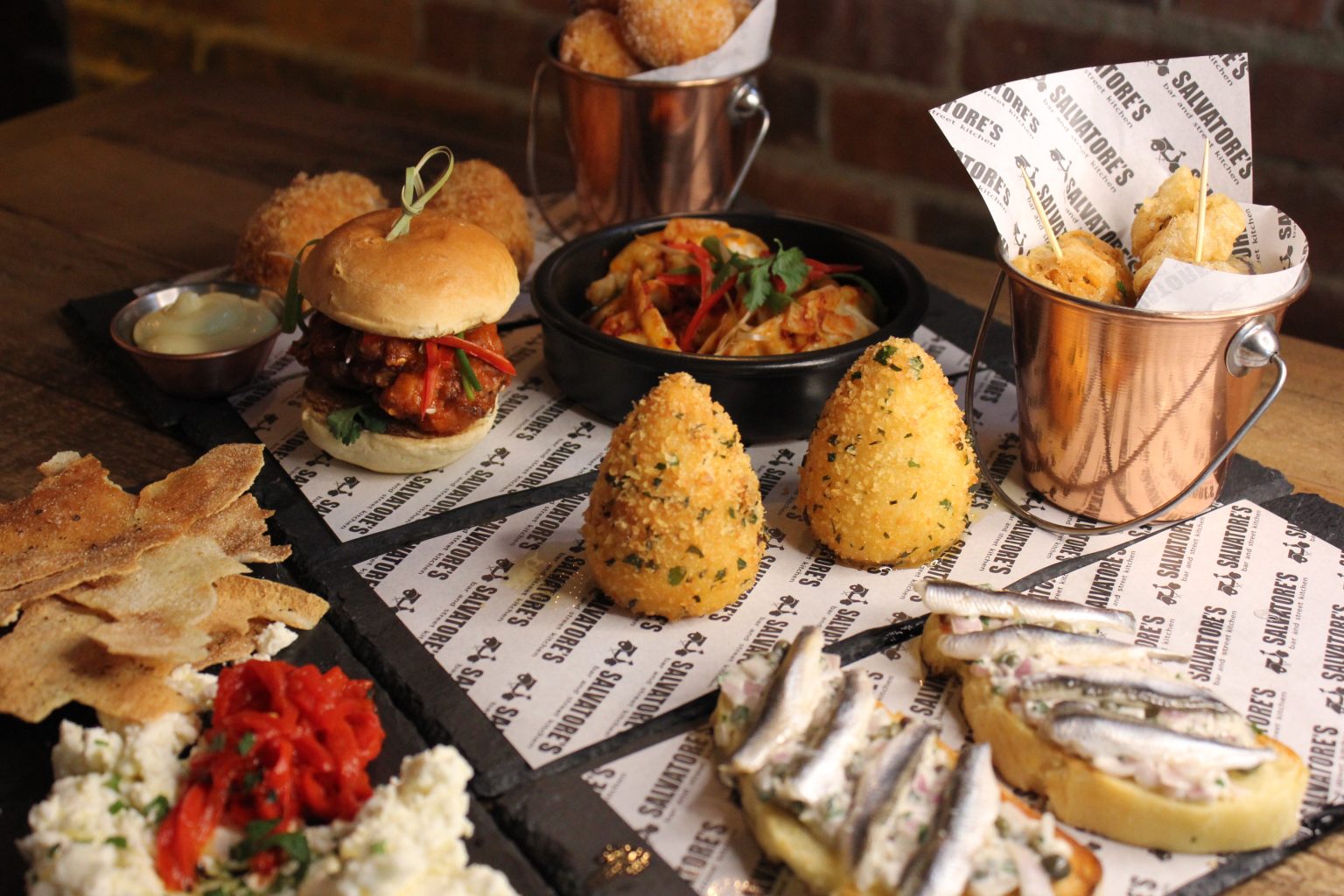 Just four doors down from Salvo's, one of Headingley's oldest running restaurants, Salvatore's Bar and Street Kitchen is the new bar and kitchen venture from the family business. Now in the third-generation of the renowned family business, Salvatore's will be run by Salvatore Dammone, grandson of the late Salvo. Bringing favourite Italian treats, locals can feast their senses on the likes of arancini balls and crispy carbonara, with craft beers and IPA from North Brewing Co.
Find out more here.
Gong Cha
Merrion Way, outside Leeds Merrion Centre | Opened November 2022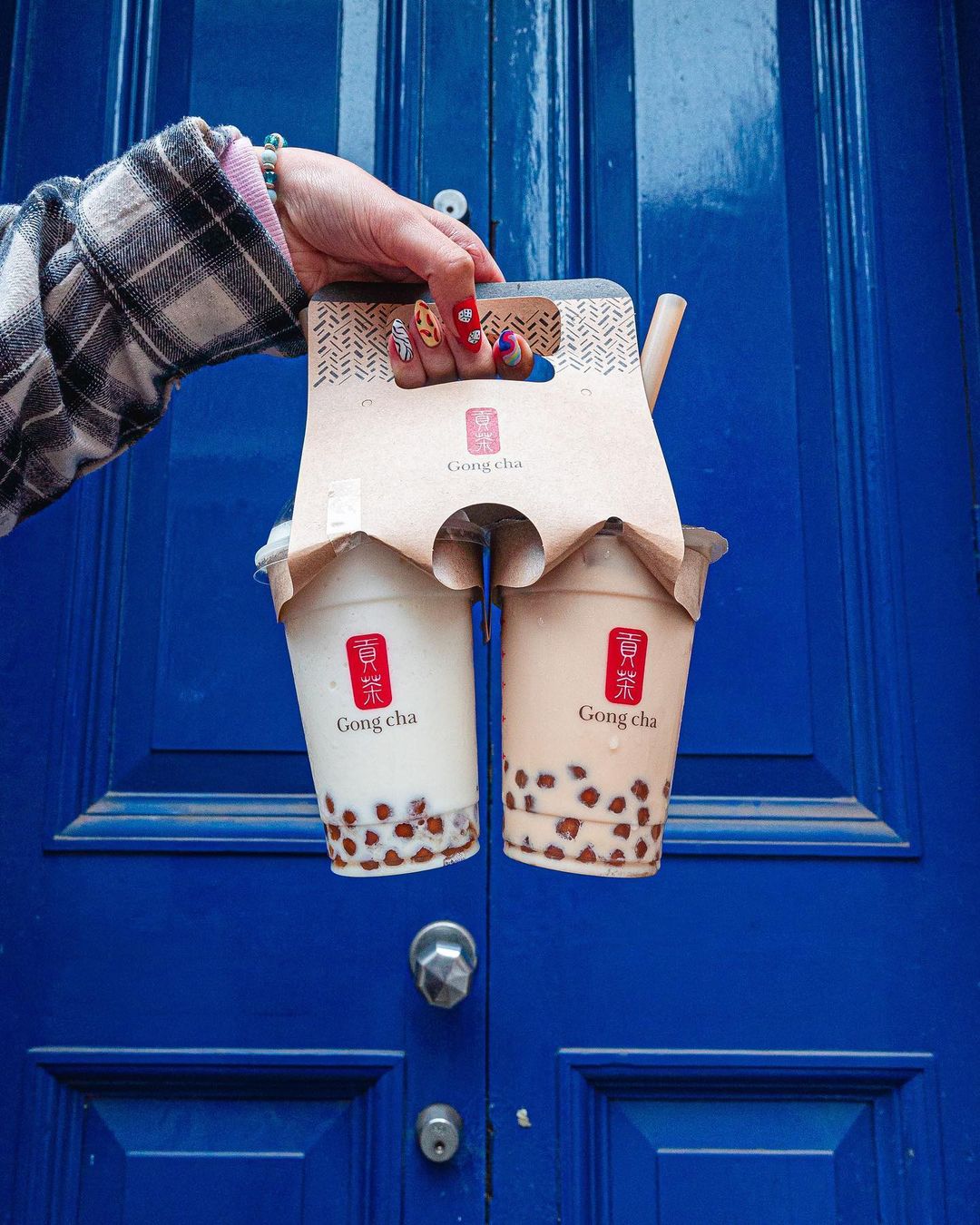 You might have spotted Gong Cha on a day trip to Manchester, London, Newcastle- or plenty of other UK cities, but Leeds is now finally getting a taste of its authentic boba tea. Promising to "provide the best quality – natural, healthy, freshly brewed – tea and beverages that are tailored to individual taste and preference", and now we've got one in Leeds. You're in for a real sweet (or savoury) treat when you enter the doors open here.
Find out more here.
Drift Stop
Merrion Centre, Leeds city centre | Opened September 2022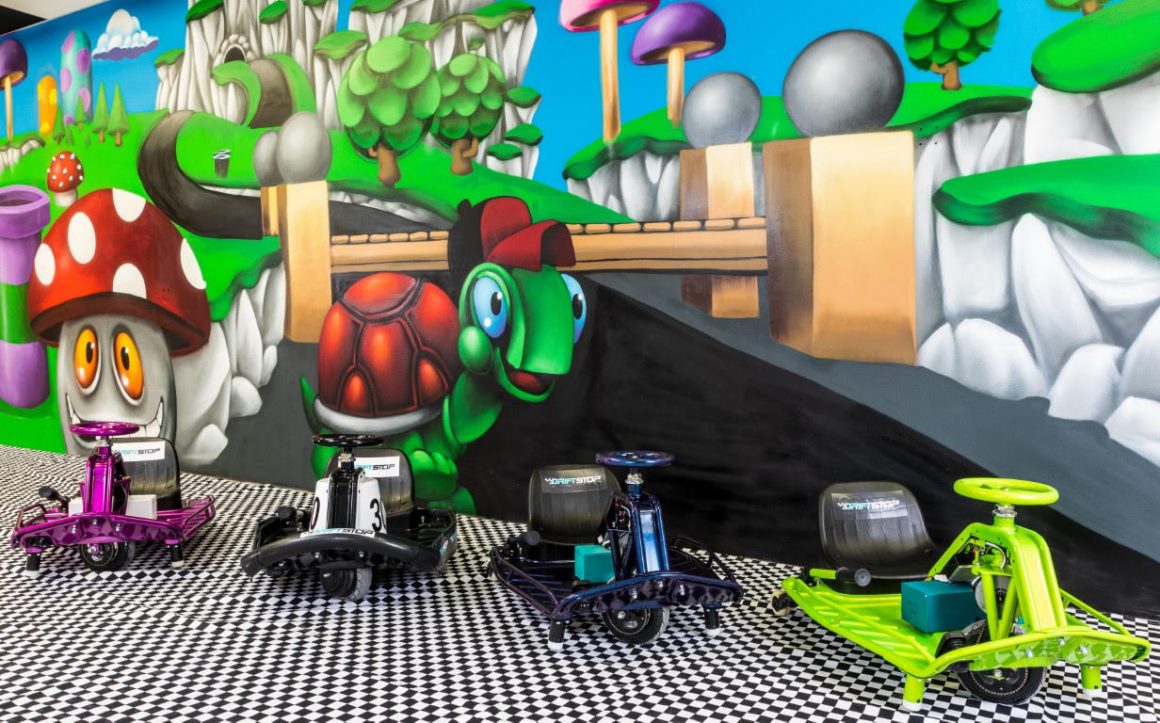 Drift karting is an adrenaline seeking adventure where drivers will zoom around the purpose-built track, competing against others to try and take home the trophy- and its finally landed in Leeds. Open in the popular Merrion Centre in the heart of the Leeds Arena Quarter, Drift Stop has joined some of the city's most popular independent national eateries, big brand restaurants, cafes and entertainment values.
Find out more here.
Batch'd
Trinity Leeds | Opened August 2022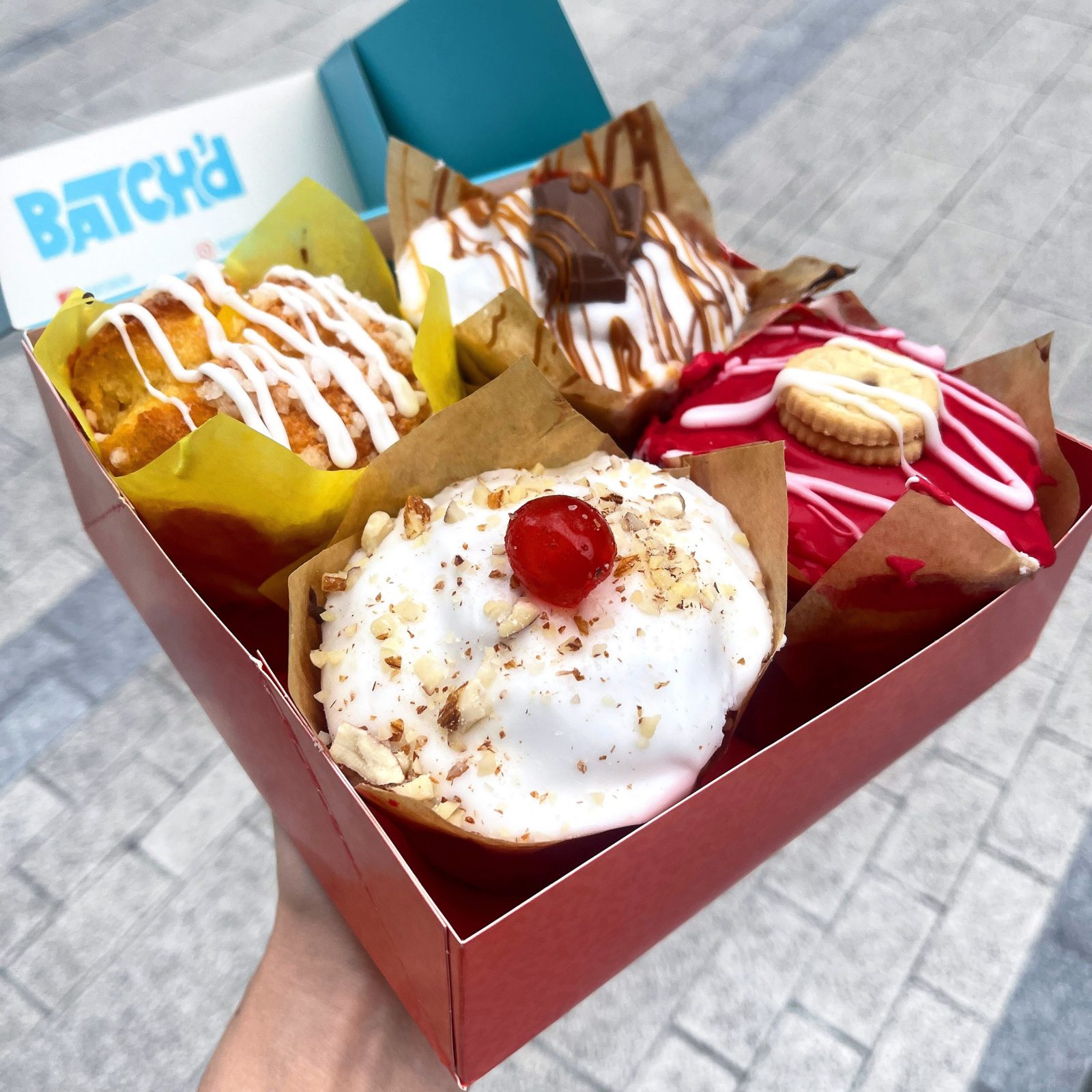 If you've caught the scent of melting chocolate or the crunch of cookies in Leeds Train Station over the past few months, chances are you've been drooling over Batch'd, the Leeds-born small business championing the city's independent dessert traders.
There's delicious baked goods and artisan desserts aplenty to choose from. Think donuts, brownies, cookies, cookie pies, pastel de natas and ice cream from Leeds-own Doboy donuts, Brown & Blond Brownies, 42nd East Bakehouse, Sweet Tooth Bakery to choose from.
Find out more here.
The Cheesy Living Co.
Inside Leeds Corn Exchange | Opened spring 2022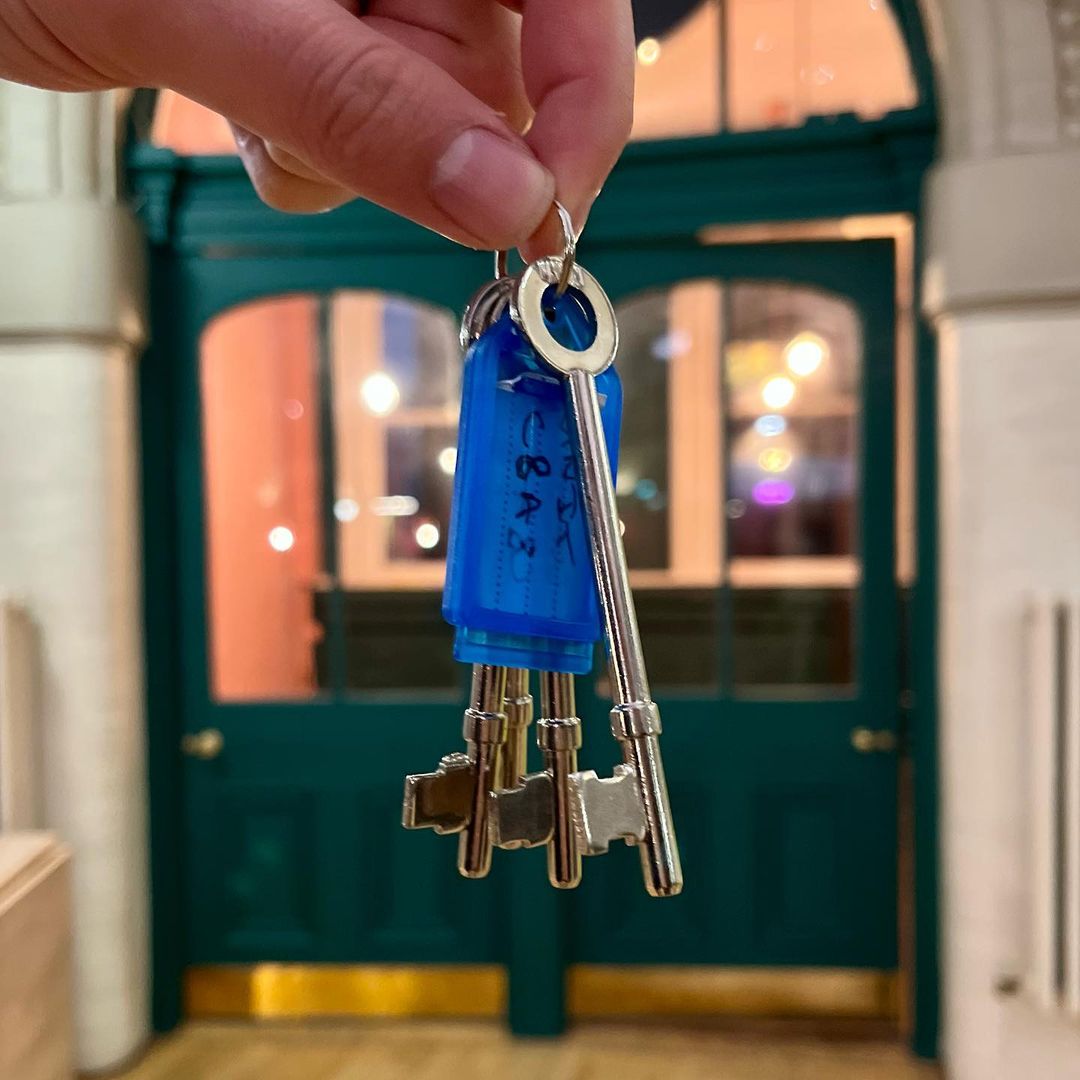 The popular cheese and charcuterie specialists opened earlier this year and it's safe to say that they've been lining our pockets with lunchtime treats ever since. Whether you've met Jake and Soph at the Corn Exchange or at a pop-up event around the city, The Cheesy Living Co. specialise in bringing top-notch cheese and charcuterie dishes to our doorsteps, and if you haven't heard of them yet- you will be able to shop with them soon.
Cut & Craft
Victoria Quarter | Opened in October 2022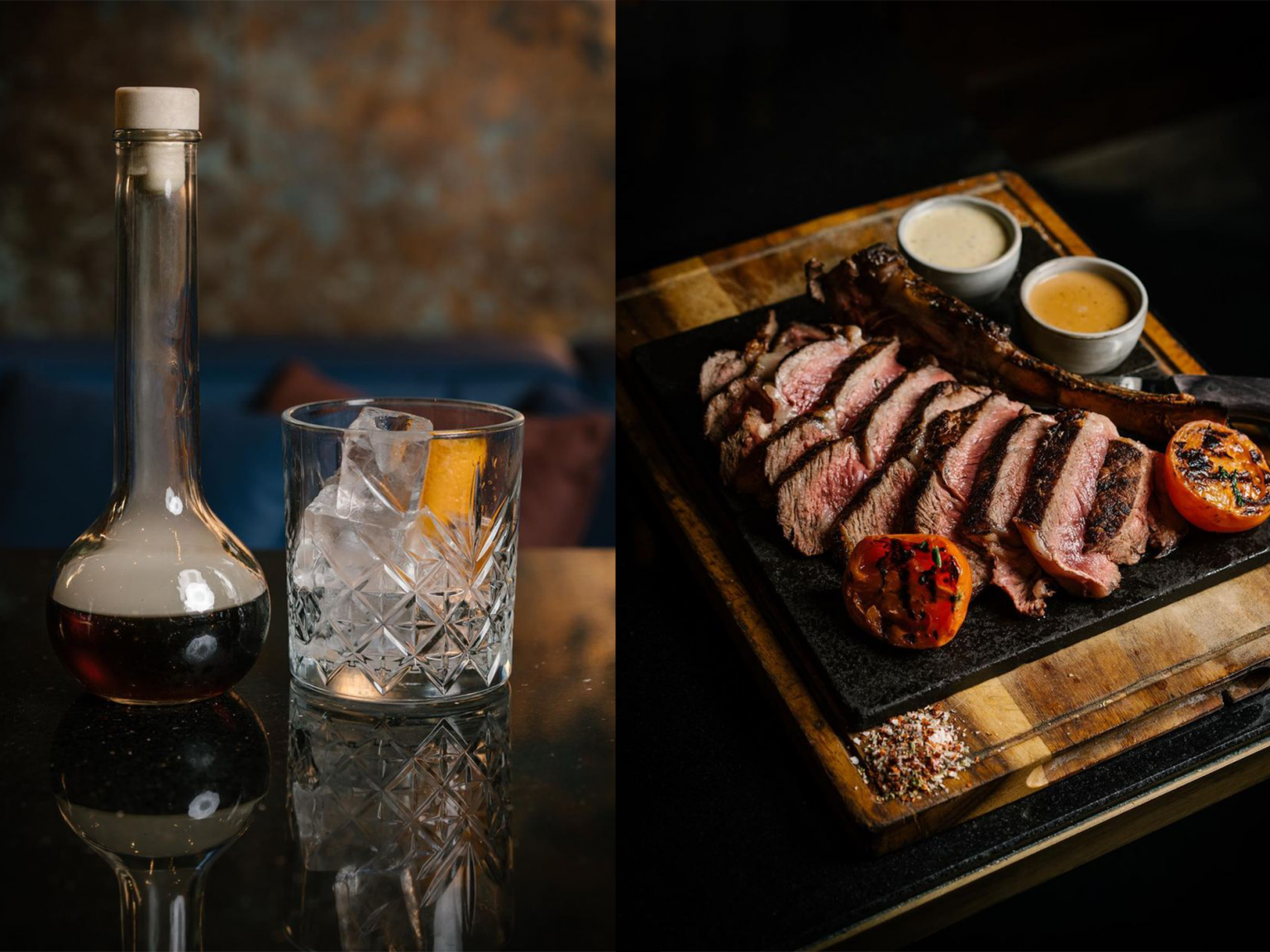 The Cut & Craft is known in York for their comfortable yet stylish bar and restaurant, but the popular eatery has been bringing the same sophisticated style to Leeds after almost a year of construction. Find a range of steaks on the menu, as well as cocktails and delicious day-to-night foodie options.
Think long hallways, high ceilings with a luxury hotel feel. A dimly lit bar will set the ambience for any intimate affair, with grand chandelier-esque fixtures sitting above velvet booths. Their signature flat iron steaks currently come from their in-house master butcher in York and leave nothing but empty plates and glowing reviews.
Find out more here.
The Melbourne
Roundhay Road | Opened in December 2022
Firm favourite amongst Leeds locals, The Brunswick announced that they would be opening up a new location on Roundhay Road in Oakwood earlier this year, and we've been able to see the renovations' work in the last few weeks as doors opened for the very first time.
With 9 keg lines, 6 cask lines, and over 50 beers in the fridges, it is most definitely a beer lover's heaven. And what's needed after a few beers? Maybe some fried chicken, or a burger, or both. The Brunswick have this and more and we are certain they'll be bringing this winning formula over to Oakwood.
Find out more here.
Adba
Albion Street, Leeds city centre | Opened November 2022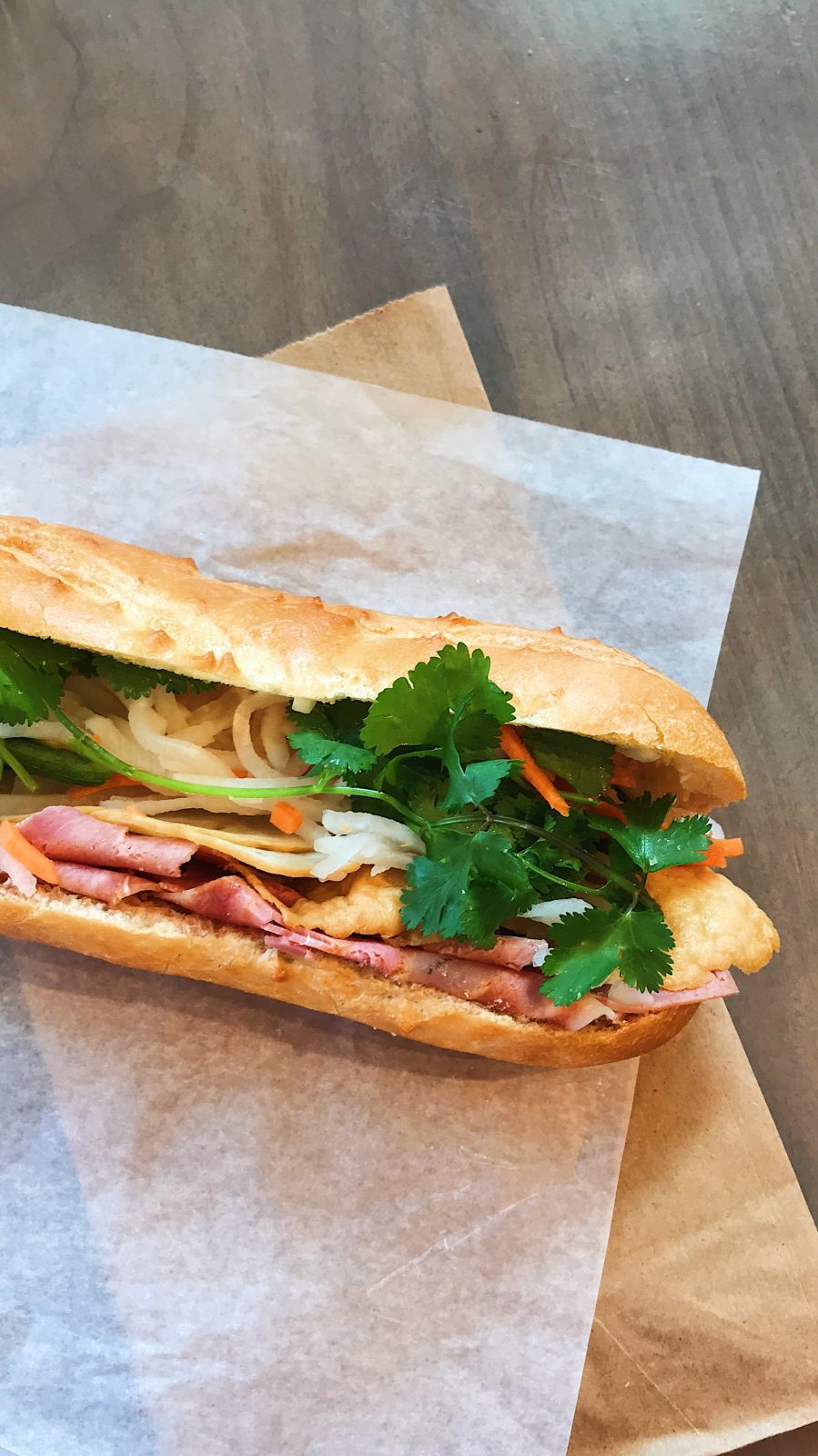 Bánh mì has become something of a sensation in Leeds recently, but soon you'll be able to grab the popular Vietnamese sarnie on your lunch break. Little has been revealed about Adba before the opening, but you can find them on Albion Street for a taste of delicious Vietnamese cuisine anytime.
Find out more here.
Delirium & Revelry
Opened in August 2022 | New Briggate, Leeds city centre
Located at the Grand Arcade next door to Brotherhood, the new independent comes with generous opening times (until 3 or 4am), and a bespoke collection of spirits for some one-a-kind-cocktail concoctions. We're talking about a brand new bar space with inventive cocktails, eclectic music, and vintage-inspired interiors, all with a modern spin.
Find out more here.
The End
Hirst's Yard, Leeds city centre | Opened November 2022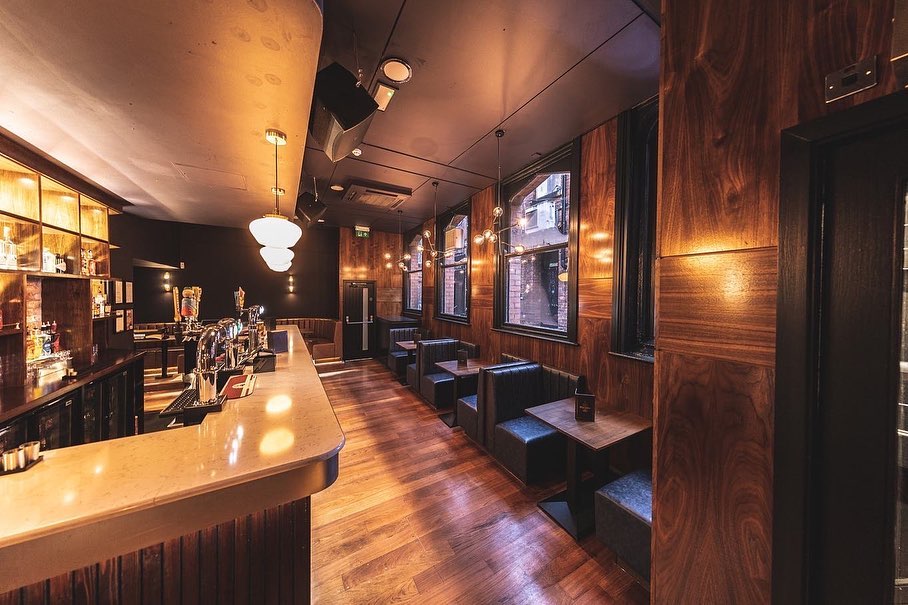 A huge £500,000 investment has seen a complete redesign and overhaul of the site, with the inside being reconfigured to create an upper and lower level. Now open to the public, The End is set to host DJs playing the very best in funk, soul, nu-disco, funky house and old school classics. As those first in the door have discovered, there's an extensive drinks menu on offer, including champagne, fine wines, cocktails, spirits and a wide range of draught beers.
Find out more here.
Cat's Pyjamas
Opening Tuesday 4 October 2022 | Steinbeck Road, Chapel Allerton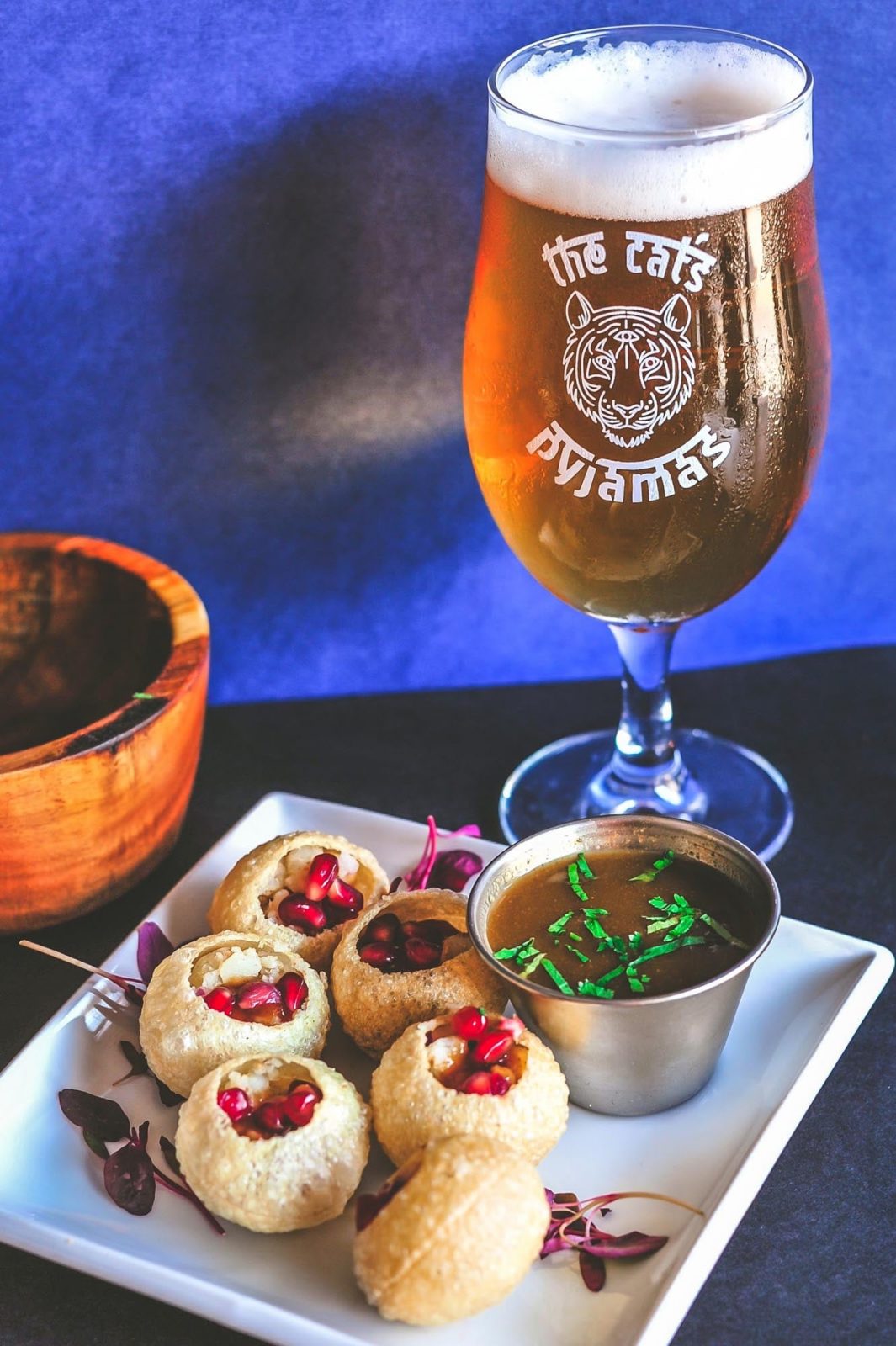 Headingley's own Cats Pyjamas opened a second site in Chapel Allerton this autumn. Expect authentic Indian Street food with a modern twist, including fan favourites like Punjabi Lamb, Vegetable Madras, Kerelean Sea Food Curry, Kolkata Chaat and much more.
Find out more here.
Naga Chilli
Weaver Street, Burley | Opened October 2022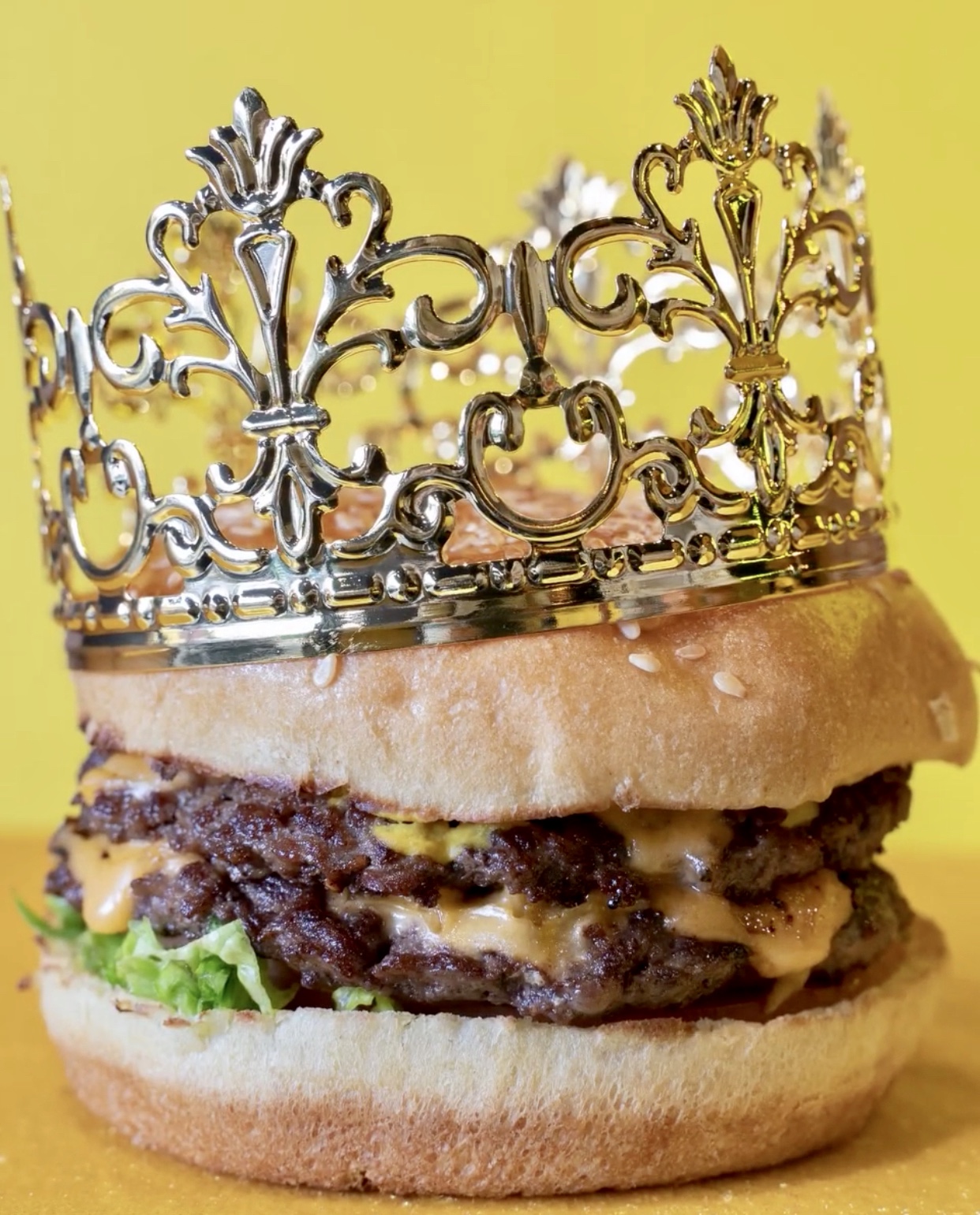 The company first made waves in the food industry with its range of hot pickles made from the Naga Morich chilli pepper, which was recorded as the world's hottest chilli by Guinness World Records before being surpassed by the Carolina Reaper in 2017. The team are now incorporating their signature, spicy flavours into popular takeaway dishes. Think fiery doner kebabs to hot wings that will set your tongue alight, as well as deliciously crisp smash burgers which make for the perfect cheat day treat.
Find out more here.
The Imaginarium
Opening October 2022 | Leeds city centre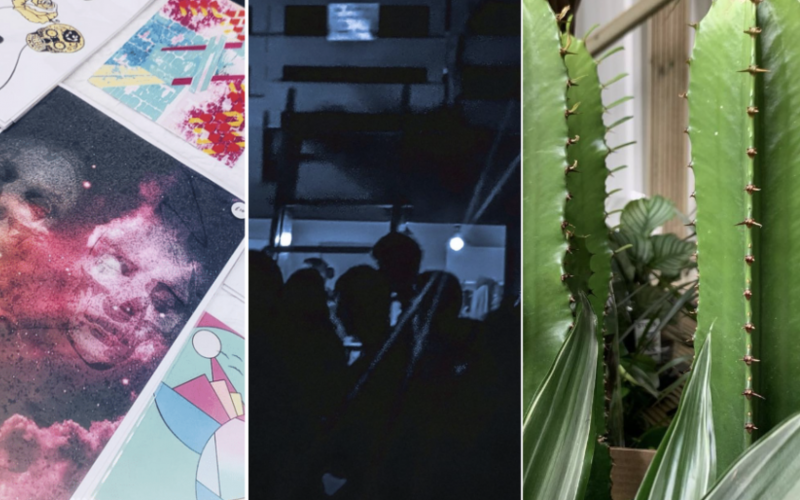 What started off as a valuable resource for locals is now becoming a cafe, plant and record store with a carefully curated events list. Opening later this month, The Imaginarium is set to host much more than a cup of Joe, expect nights of techno and house, or calmer acoustic live music playing whilst creatives come together in a setting purpose-built for collaboration and ideas.
Find out more here.
E-karting at Xscape Yorkshire
Xscape Yorkshire | Opened October 2022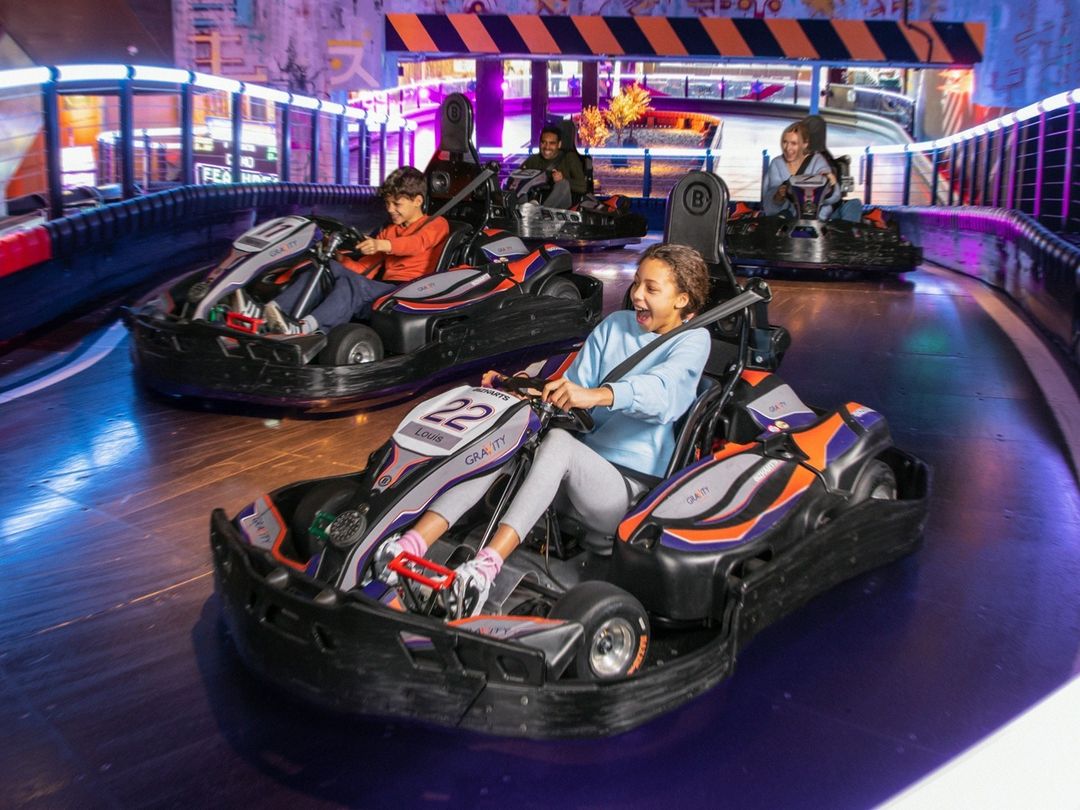 If you've ever fancied yourself as the next Lewis Hamilton, or love the thought of go-karting in an environmentally-conscious way: you're going to love the latest addition to Xscape Yorkshire. The e-karting track will be the second in the UK to open. The first was opened by Gravity Southside in Wandsworth last year and was decorated to fit a Japanese racing track theme.
Find out more here.
Coming in 2023…
Things In Bread
Boar Lane, Leeds city centre | Opening January 2023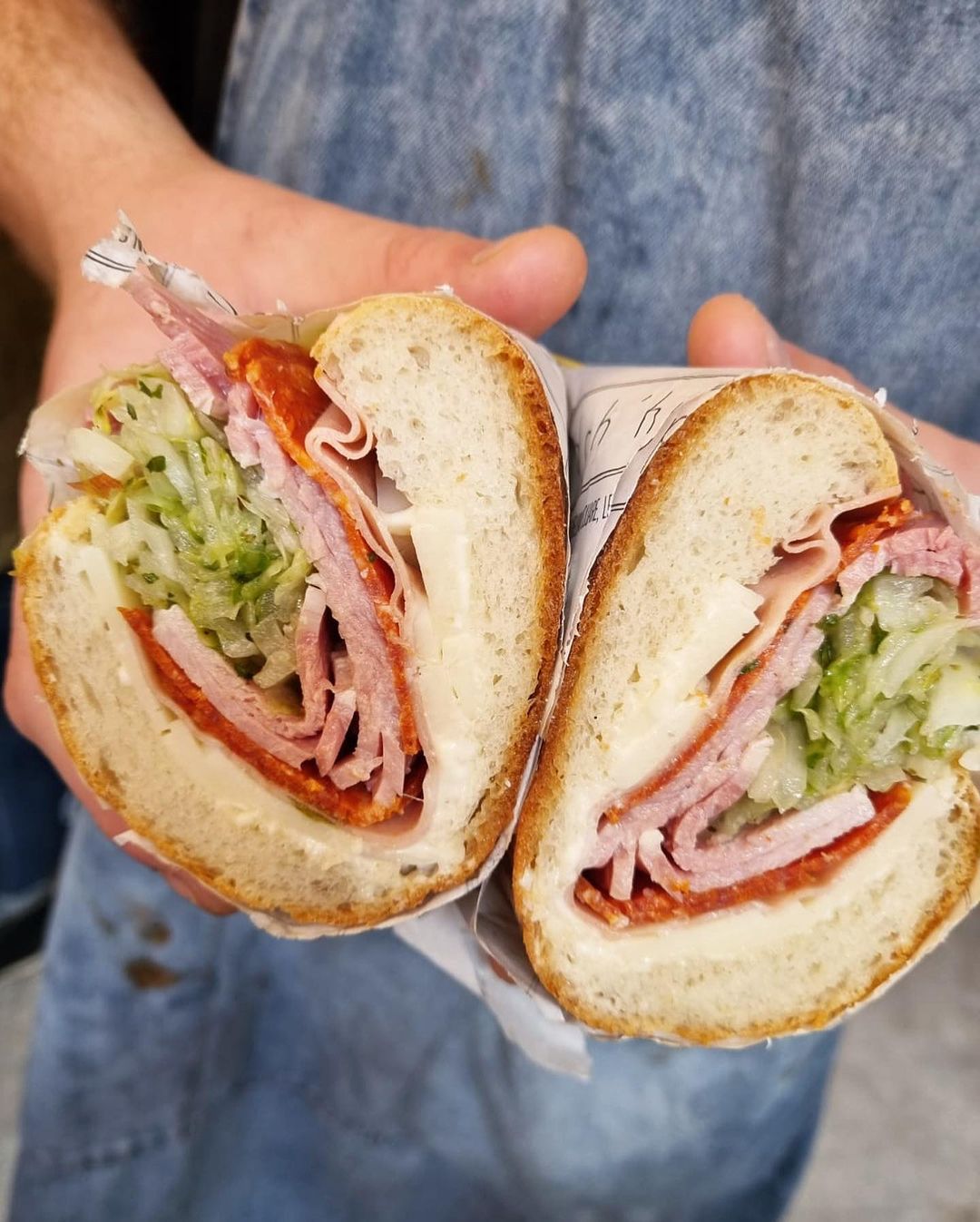 The people behind sweet treat favourite Doh'hut are opening a store dedicated to sarnies. Named 'Things in Bread', the owners of Doh'hut will be transforming what was once the Nicholas Deakin store on Boar Lane into a dedicated sandwich store.
Announcing the news on Instagram, Doh'hut said to expect "Classic Proper British Sandwiches , Egg & Cress, BLT , Ham and Cheese & loads more…. sounds basic while I'm writing this but I promise you these sandwiches are anything but! If you've had our sandwiches you know we do them right & so excited to finally have the space to do them better than ever. Made to order & bread baked fresh every day! Works begin asap and hope to get open as soon as we can!"
Find out more here.
Jamrock
Kirkgate, Leeds city centre | Opening in 2023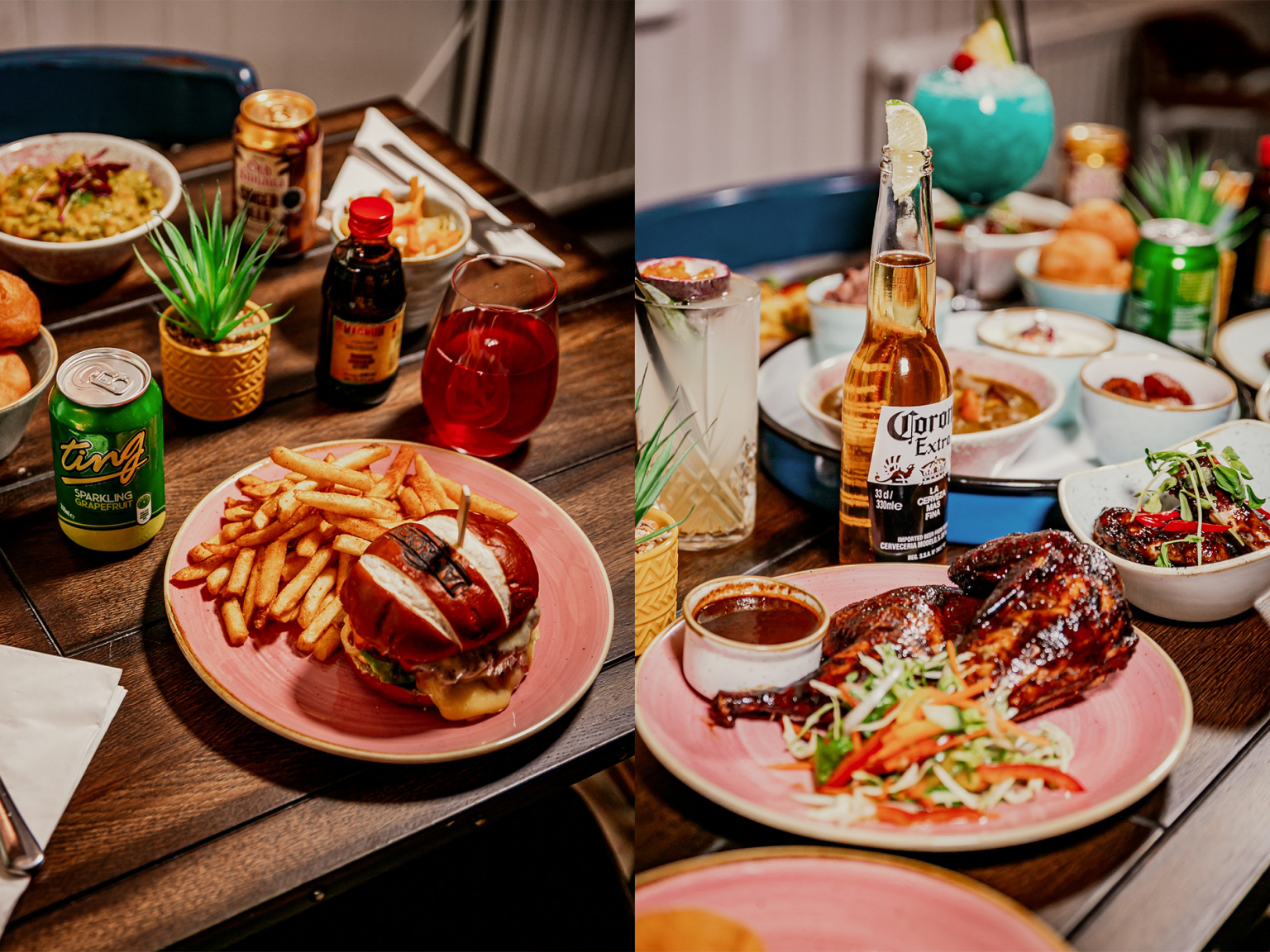 At a hearing on Tuesday 11 October 2022, it was said that the opening of the Caribbean restaurant would help cultural and economic growth and as it is a food based offering, will not cause significant noise disruption. There were no objections at the hearing and in conclusion, the restaurant will be allowed to sell alcohol until 10.30pm on weekdays and midnight on weekends.
Find out more here.
Golf Fang
Redcote Lane | Opening date unknown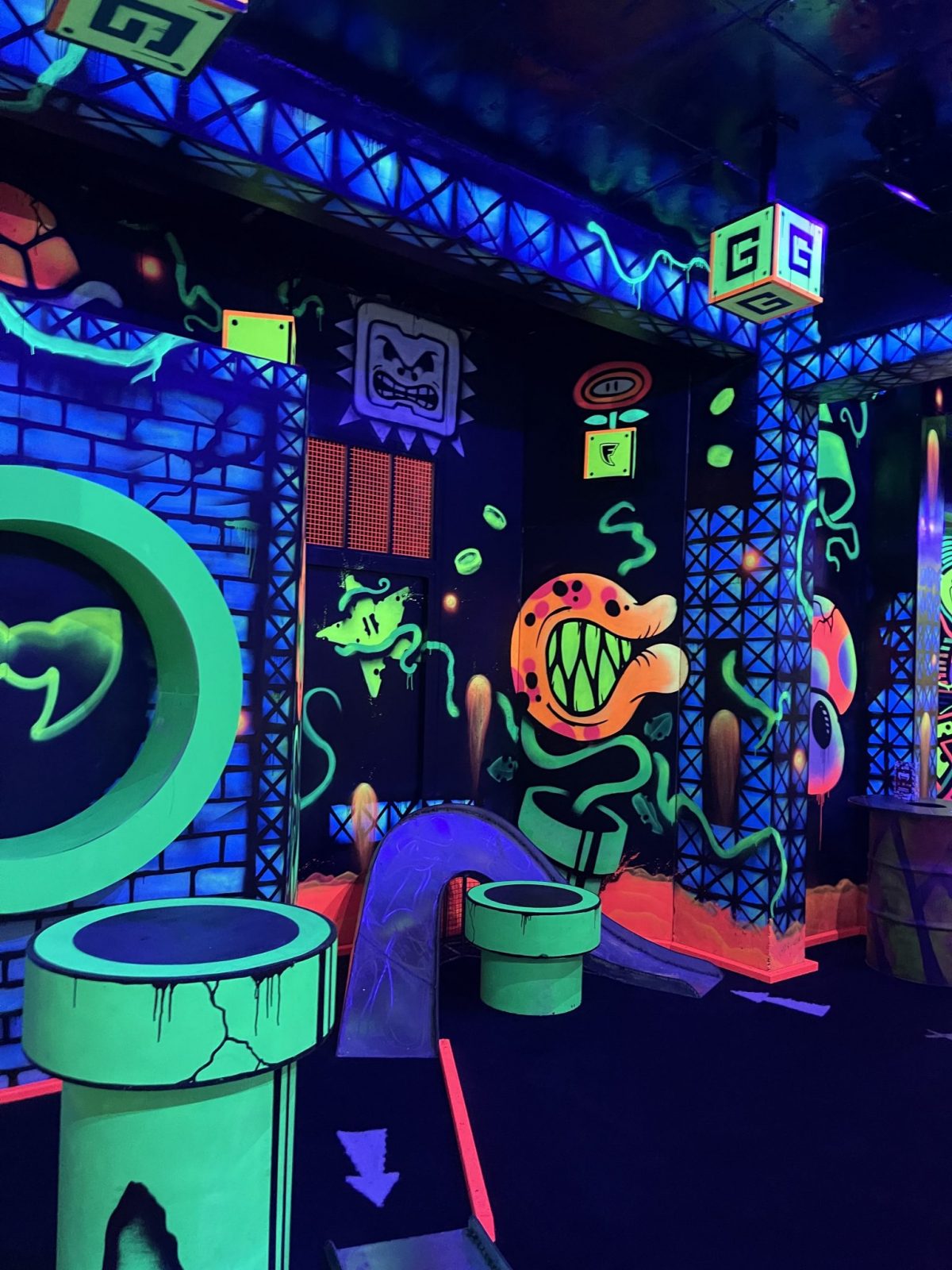 This may be a golf-first opening, but the street food options here are set to attract plenty of attention in its own right.
Set to open in late autumn 2022, the Liverpool-born entertainment-street food-crazy golf concept will land just moments form the city centre and set up on Redcote Lane, Kirkstall. The will be a full 18 hole course to get through, with ample opportunity to see some familiar faces, like TV's Jeremy Kyle on the course as well as some of Gold Fang's best known holes like the Teddy Picker and Tunnel of Love on their themed courses.
Hyde Park Picture House
Opening April 2023 | Brudenell Road, Leeds
Bringing back the last remaining gas lit cinema in the country, doors will open in April 2023 following an extensive renovation to introduce modern amenities that bring the building into the 21st century whilst preserving and protecting its history for generations to come to appreciate.
Find out more here.
TADA
Otley Road, Headingley | Opening date unknown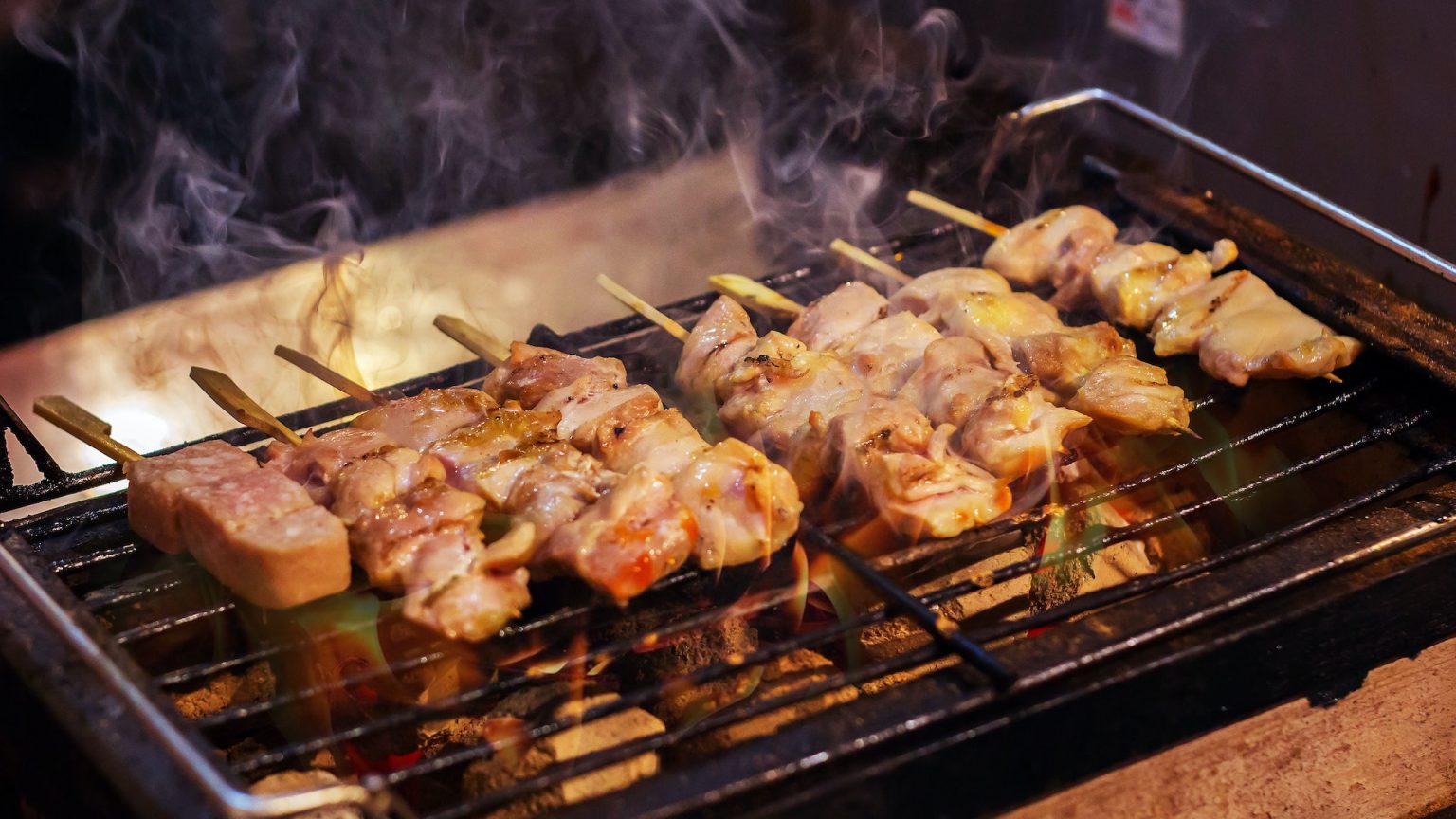 There's a huge array of eateries and cuisine in and around Headingley, and now with new kids on the block TADA joining Otley Road, you'll be able to dine on Japanese cuisine as well.
The restaurant will be split across two floors. The bottom floor will serve as a traditional sushi bar and the top will serve grilled yakitori skewers and bowls of comforting ramen alongside a carefully curated list of trendy cocktails, sakes and Japanese whiskeys. Set to open this summer, we can't wait to try it out.
Absolute Body Solutions
East Parade, Leeds city centre | Opening January 2023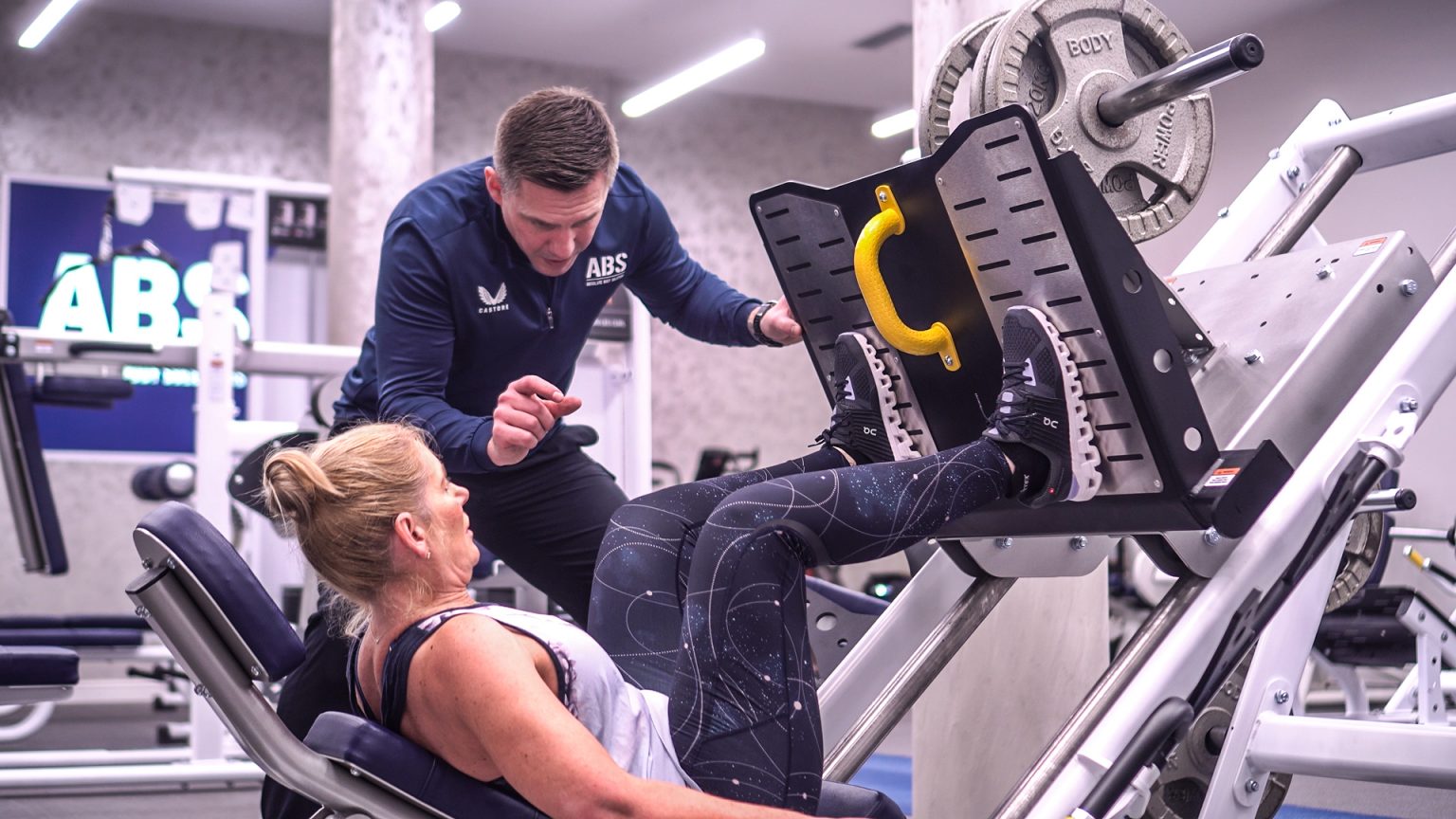 Absolute Body Solutions are a North-West gym brand focused on offering premium personal training facilities and helping individuals reach their health and fitness goals. Renowned for its incredible six-week transformation programme, ABS Leeds will be based in the city centre on the prime location of East Parade. The 1800 sq ft unit is currently undertaking a complete renovation as it prepares to be one of the city's major fitness hotspots.
Find out more here.
Feature images – The Hoot Leeds