This has got to be one of the best value-for-money bottomlesses in the city, surely.
Slap and Pickle is a Leeds staple and over the last decade the team have been slinging burgers from pubs across the city centre and suburbs.
Now, housed over at The Wardrobe, the burger residents continue to show why its such a popular foodie spot with jam-packed menu full of quadruple-stacked burgers, deep fried pickles and some of the best vegan food around.
Now they've gone one step further and ventured into the bottomless brunch game.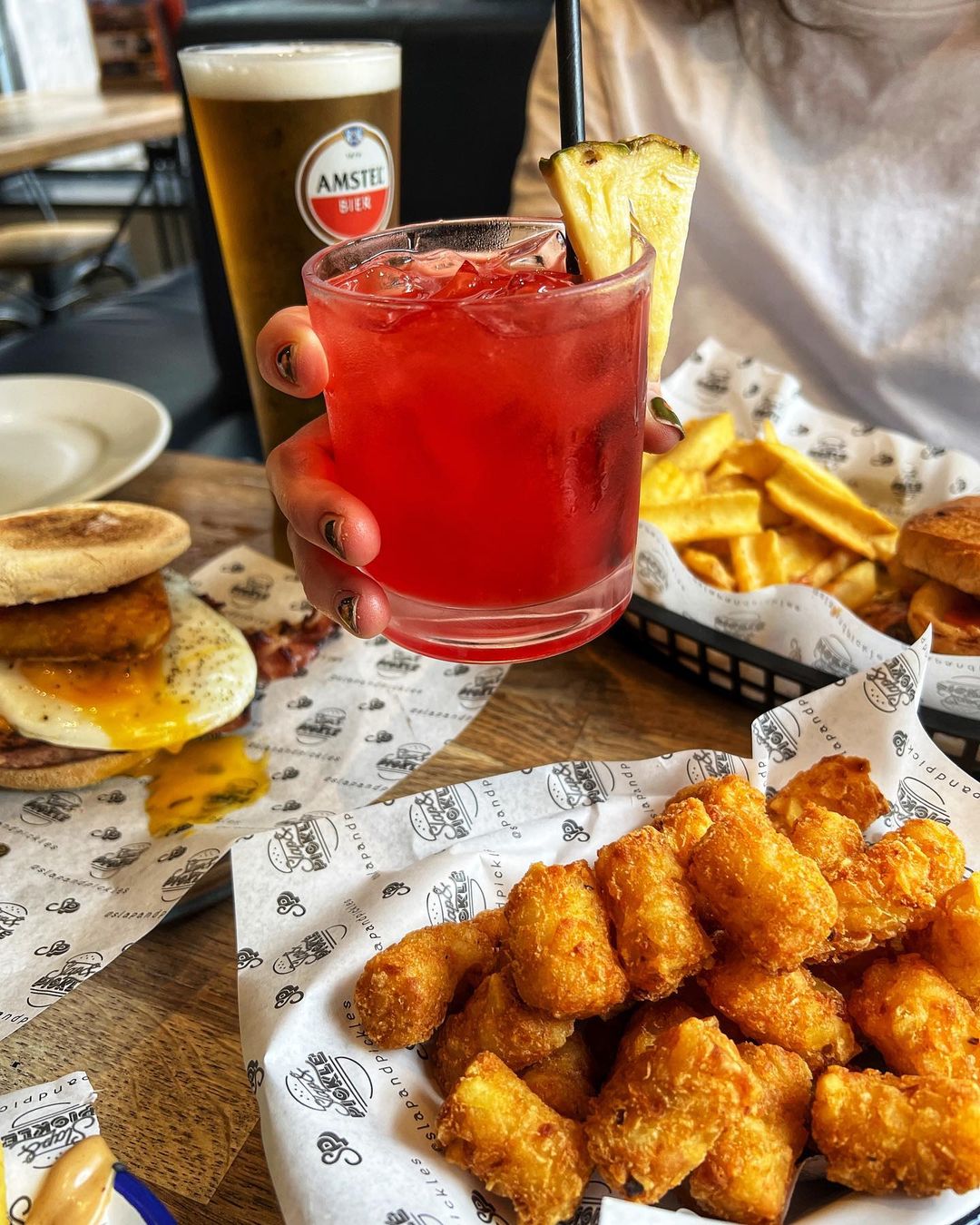 Priced at £30 each, every bruncher has the choice of a Slap & Pickle signature burger or an exclusive-to-The-Wardrobe breakfast muffin, as well as unlimited drinks.
Think double and triple stacked burgers with hot sauce, bacon and those all-important pickles. There's just as many meat-free versions too with options like the Vegan Baconator tempting even meat-eaters over for a taste of a Slap and Pickle patty.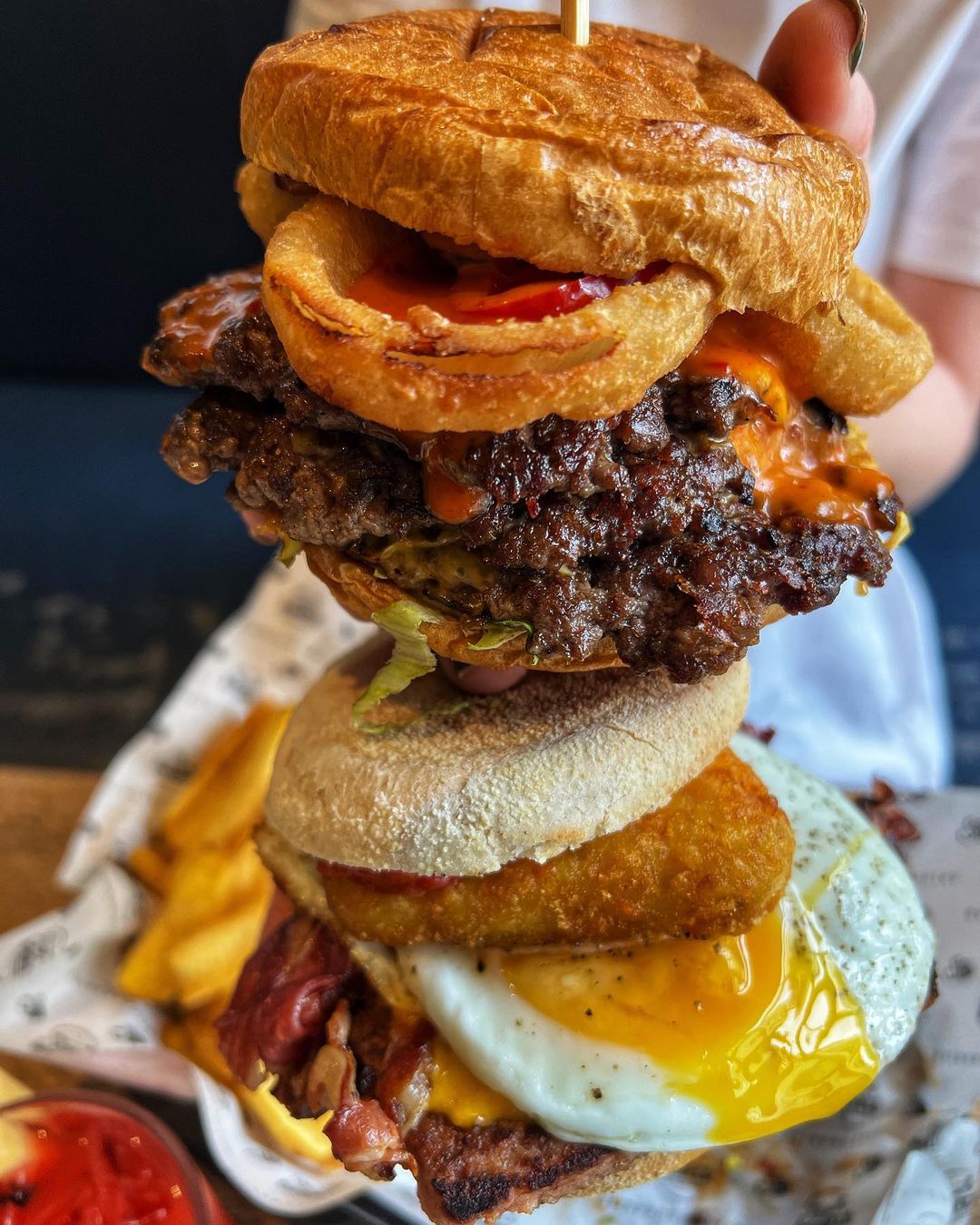 Then you're onto the breakfast muffins. Making sure there's still ample brunch offerings, The Wardrobe stocks Hash Brown Tater Tots, with loaded muffins stacked with bacon, fried eggs and square sausage patties – or if you're looking for vegan alternatives, there's even scrambled tofu and vegan 'cheez' on the menu.
Drinkswise, the choices are just as vast and feature all The Wardrobe's signature drinks.
Think Aperol Spritz, Rum Swizzles, Bloody Mary and mocktails, as well as Prosecco, Amstel, Appleshed Cider and selected cask.
What a selection.
Read More:
The whole affair lasts 90 minutes, and make sure to book in advance to avoid disappointment.
You can find out more about Slap and Pickle X The Wardrobe bottomless brunch here.
Feature Image – The Hoot Leeds