If your morning cup of coffee has become something of a ritual on the 9 – 5 work life, listen up.
Leeds is fuelled by caffeine, there are 110 different coffee stores and counting located in the city centre and plenty more on the outskirts.
It's easy to pop into the big-brand coffee shops and grab the same order you've had for the past five years, but there are limitless independent caffeine stations to try and we bet that you'll have a more enjoyable experience too.
Investing even a cup of coffee into a small business can help them to continue running an independent business.
You see the smile on the barista's faces, they care about how your day was and most importantly, they will go to great lengths to get you that all-important cup of caffeine because they understand the importance of a great taste to start your day.
With that in mind, here are some of our top picks for coffee in the city centre: see which one you can pop into on your morning commute.
Mrs Atha's
 

 

View this post on Instagram

 
This independent, family-run specialist coffee shop is located on Central Road just off Briggate. The interior is warm, welcoming and oozes that industrial-chic charm. By making their caffeinated concoctions with a rotating supply of beans, no visit will be the same but every sip will be utterly delicious. 
The staff make you feel right at home and the seasonal food menu is enough to get your tummy rumbling with one glance, so if you haven't visited Mrs Atha's yet we urge you to do so now. 
Please note Mrs Athas is temporarily closed, you can read more about this here.
Laynes Espresso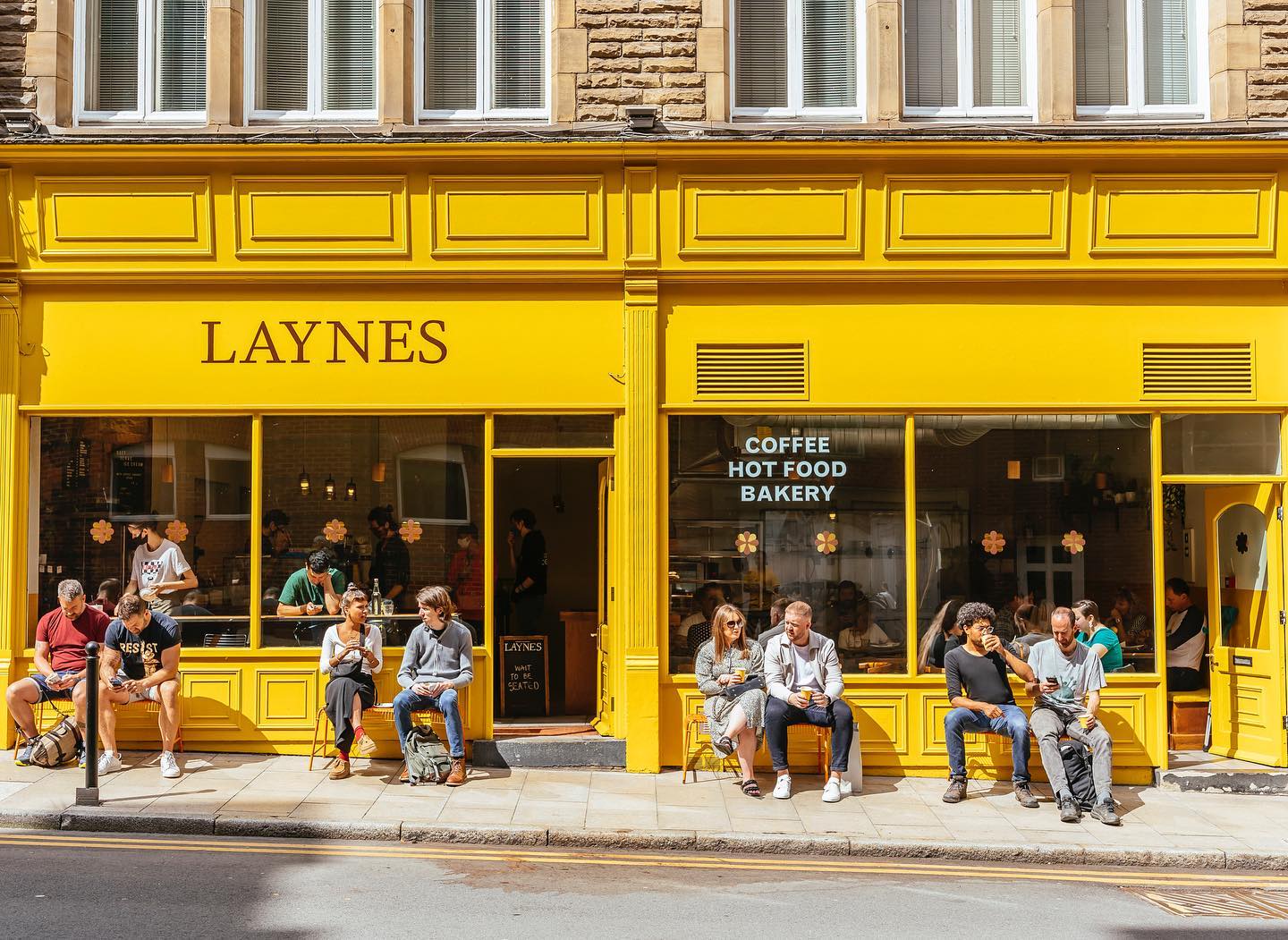 Having opened way back in 2011, one of Leeds longest standing coffee shops Laynes has built a great reputation over the last ten years. Located just moments from Leeds Train Station, Laynes Espresso is actually the number one rated coffee shop in the entire city, according to Trip Advisor. Rumour has it their coffee comes some of the UK's finest roasts: from London's Square Mile to Round Hill in the southwest. If you know your beans then you'll understand why this already ranks Laynes miles above the competition.
Miles & Co Coffee
Miles and Co is an independent, barista owned and run coffee shop in the heart of Leeds city centre. Ran by husband and wife duo, this charming sit-in kiosk serve up drinks made from rotating speciality coffee beans, artisan teas and seasonal sweet treats.
Located in Kirkgate market it is the ultimate people-watching spot so next time you're in town, swing by, take a pew and enjoy a delicious coffee whilst watching the hustle and bustle of the city unfold before your eyes.
North Star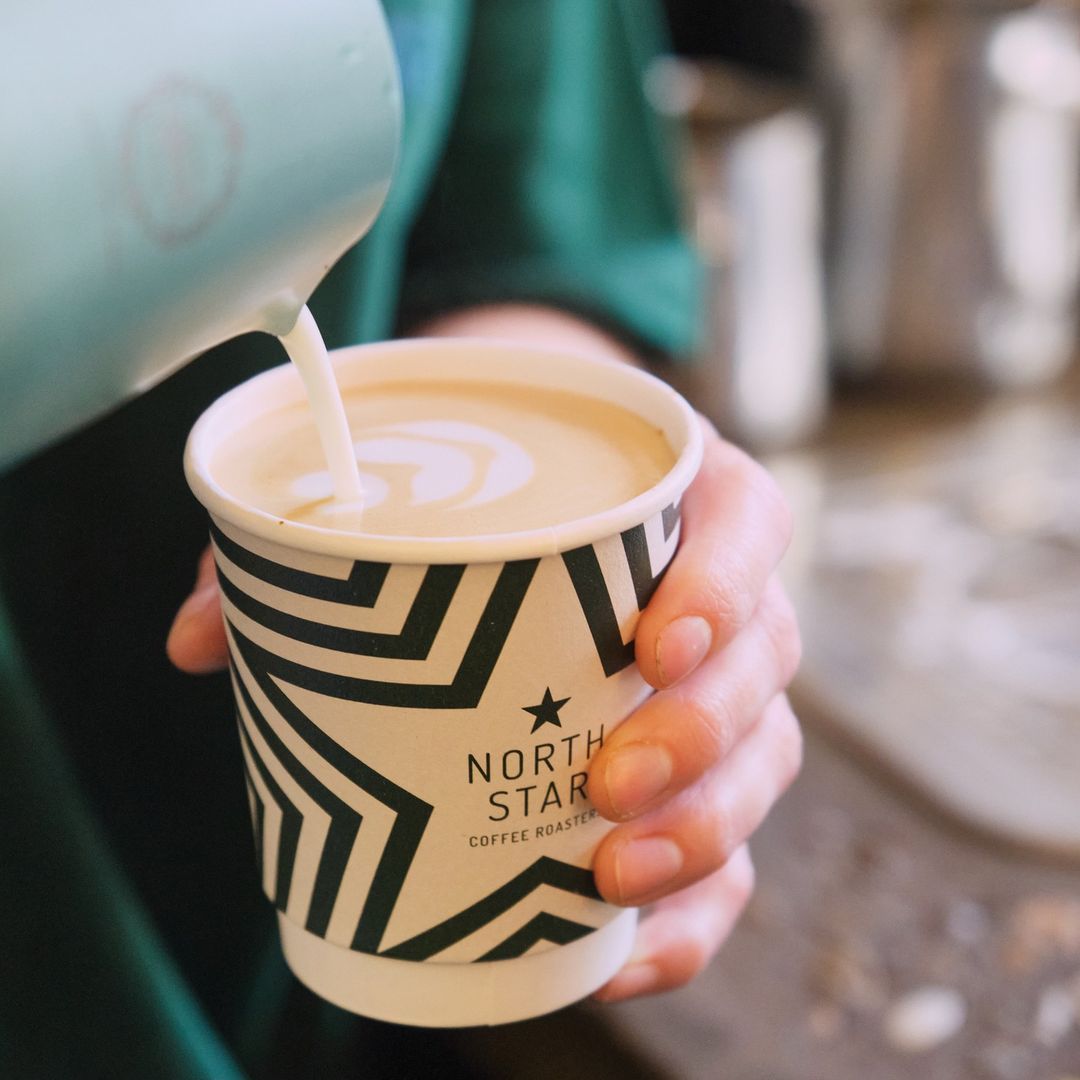 Leeds Dock has got a great indoor-outdoor cafe that provides that quiet chatter ambience that you need all year round. Highly recommended by all that visit, they're serious about coffee here and the varieties show. With beans sourced from Peru, Rwanda, El Salvador and more, grab a strong cup of whatever-takes-your-fancy and tuck into a delicious pastry that are conveniently tasty and super-instagrammable too.
North Star Coffee Kiosk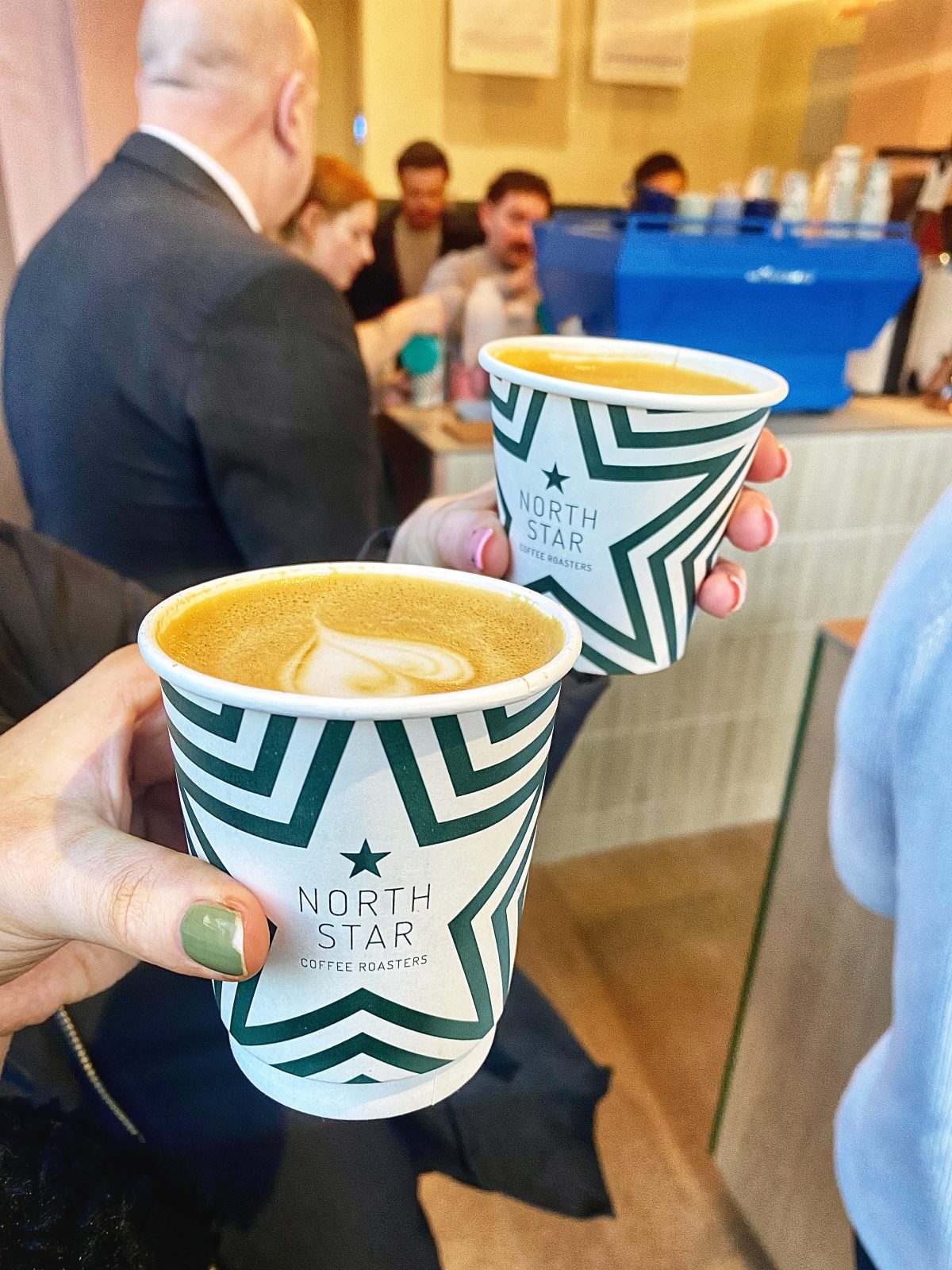 We all know North Star Coffee Roasters make supreme speciality coffee and you can find it here in abundance, served by the loveliest staff in a beautiful, pastel rainbow-coloured setting. If the coffee doesn't perk you up, the decor most definitely will.
Located on Sovereign Street it's a great location to swing by on your way to work. Stop by for your morning flat white and pick up a freshly baked cinnamon swirl from Nova Bakehouse, a delicious sandwich for your lunch break or a bag of coffee beans for you to use at home.
Kulture Coffee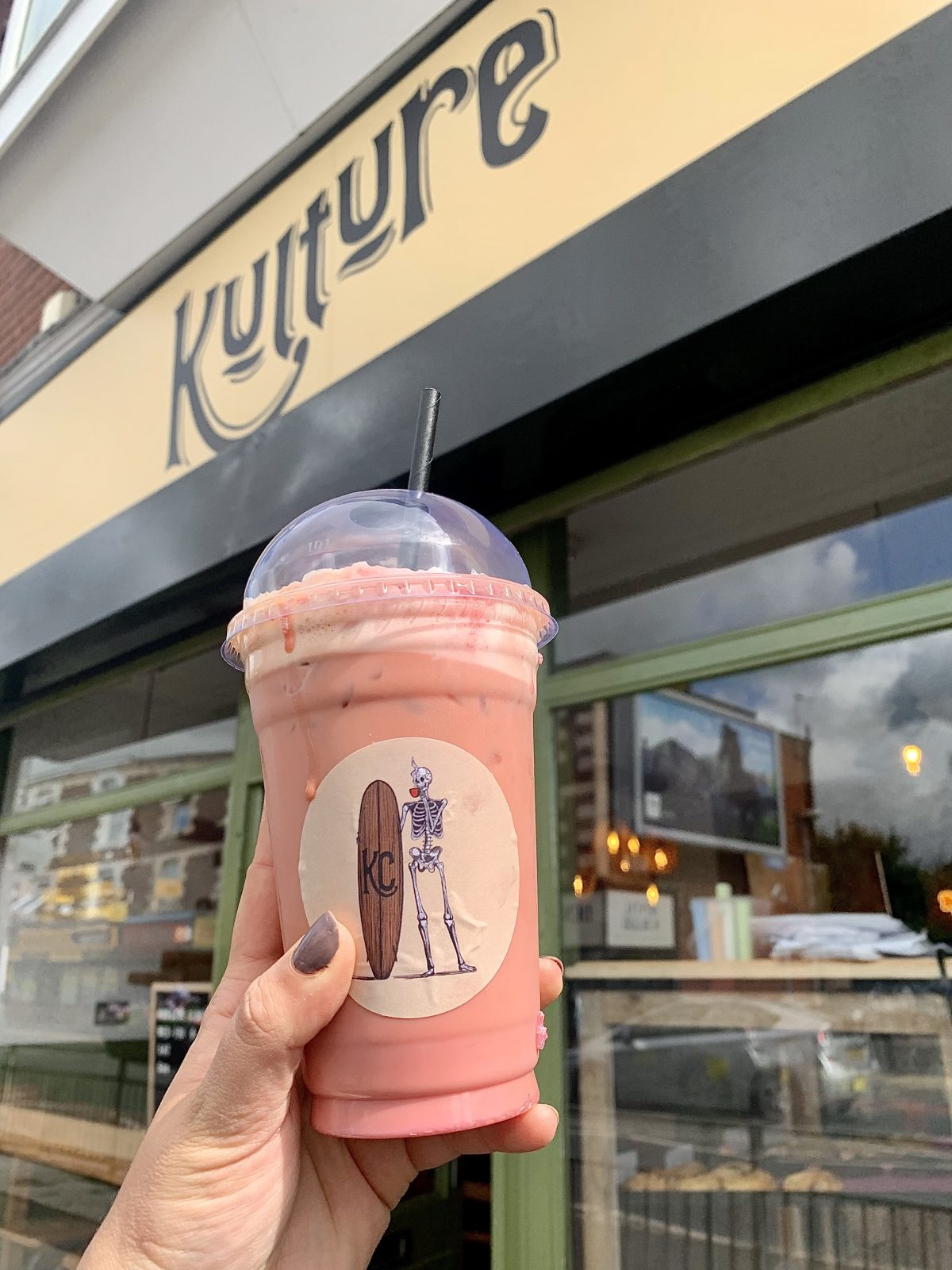 Newly opened Kulture Coffee has been having a big impact on Kirkstall and beyond since its debut just a few weeks ago. Serving up your regular fresh iced lattes and Instagrammable pink vanilla bean offerings with whipped cream, this is sure to satisfy your daily caffeine needs.
Home of the Volcano Cookie and one of Leeds' only brunch spots inspired by Sydney's renowned coffee culture, the pairing of cookies and coffee effortlessly fuse inside the small cafe. Take a seat between boho-alternative decor and plenty of indie art pieces from right here in Leeds and while away the afternoon, iced coffee in hand.
Read More: An Australian-inspired coffee shop is opening in Leeds
Canary Bar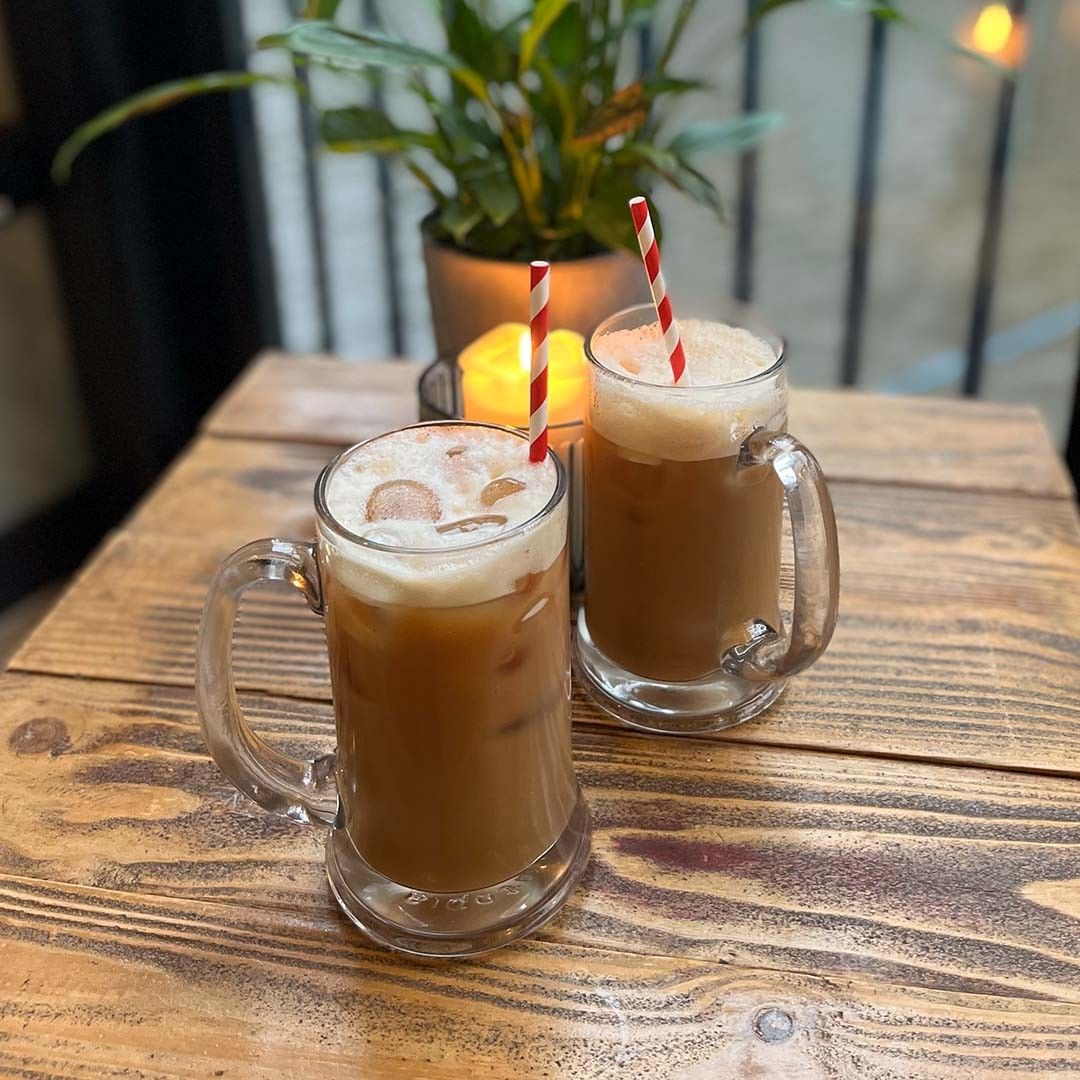 Bask in the sunshine on benches between fairy lights and sip on huge steins of iced coffee- it's got to be one of the best views you'll find in Leeds for an iced caffeinated drink.
If there's Grab a seat at the bar and crack on with your to-do list, this is one of the most work-friendly bars we've ever come across. The tables are huge, enough to easily fit six plus laptops and plates and you're never too far from a plug socket. The atmosphere here is quiet and relaxed, but intimate and inviting: the waterside views facilitate much of this but the friendly bar staff and Mediterranean menu is what turns a one hour stay into a full afternoon of working at the Canary Bar.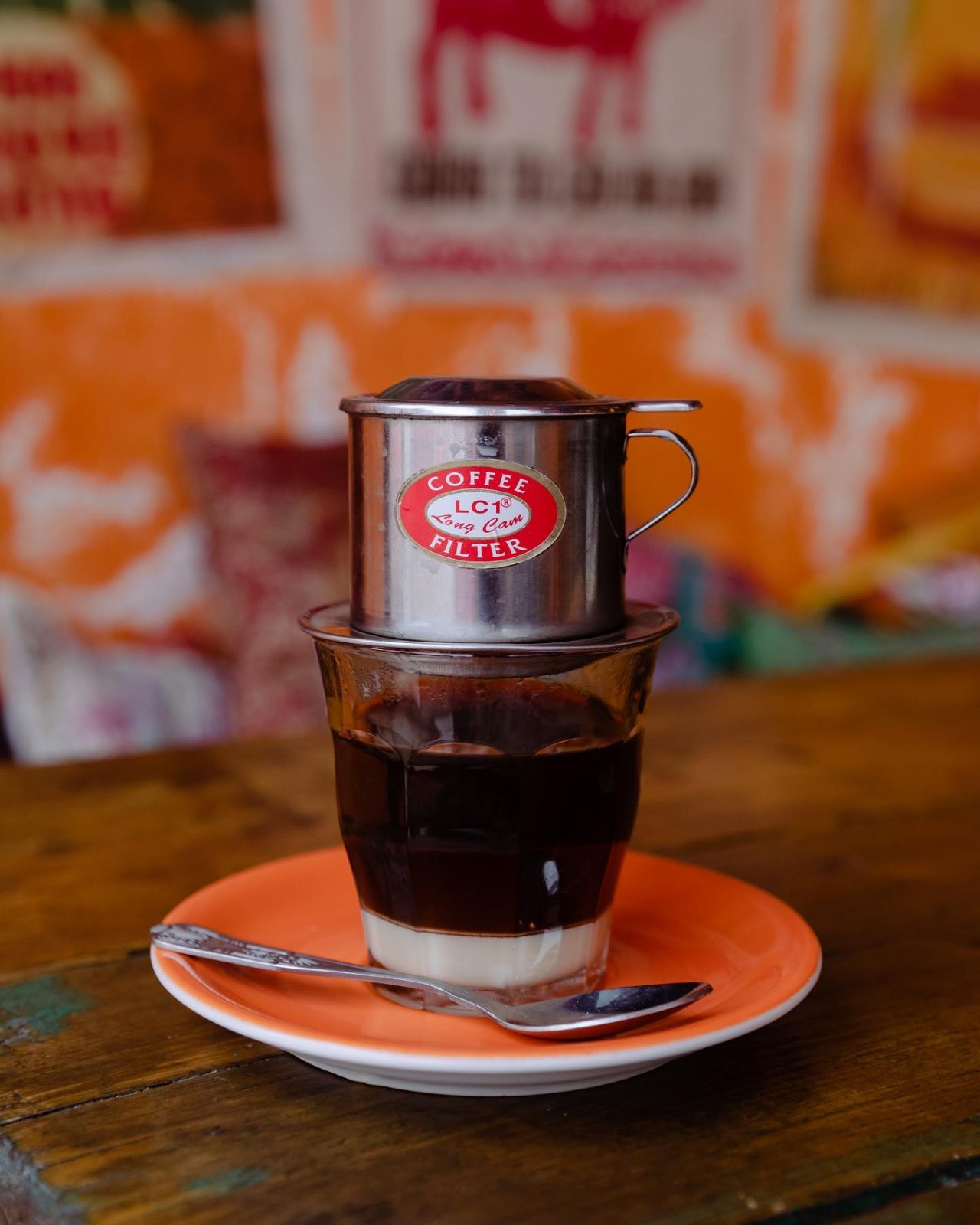 What was formerly Rum and Reason on Merrion Street was taken over by Nam Song Caphe back in June. The new cafe and restaurant has since been serving up authentic Vietnamese coffees, bahn mi baguettes, bowls of pho and more. On the drinks front, there's some proper Vietnamese coffee to be enjoyed here. Ca phe trung – a Hanoi speciality made with condensed milk and egg yolk mix – is a house favourite, but can also be taken without for those who don't like the sound of egg in their coffee.
Find out more here.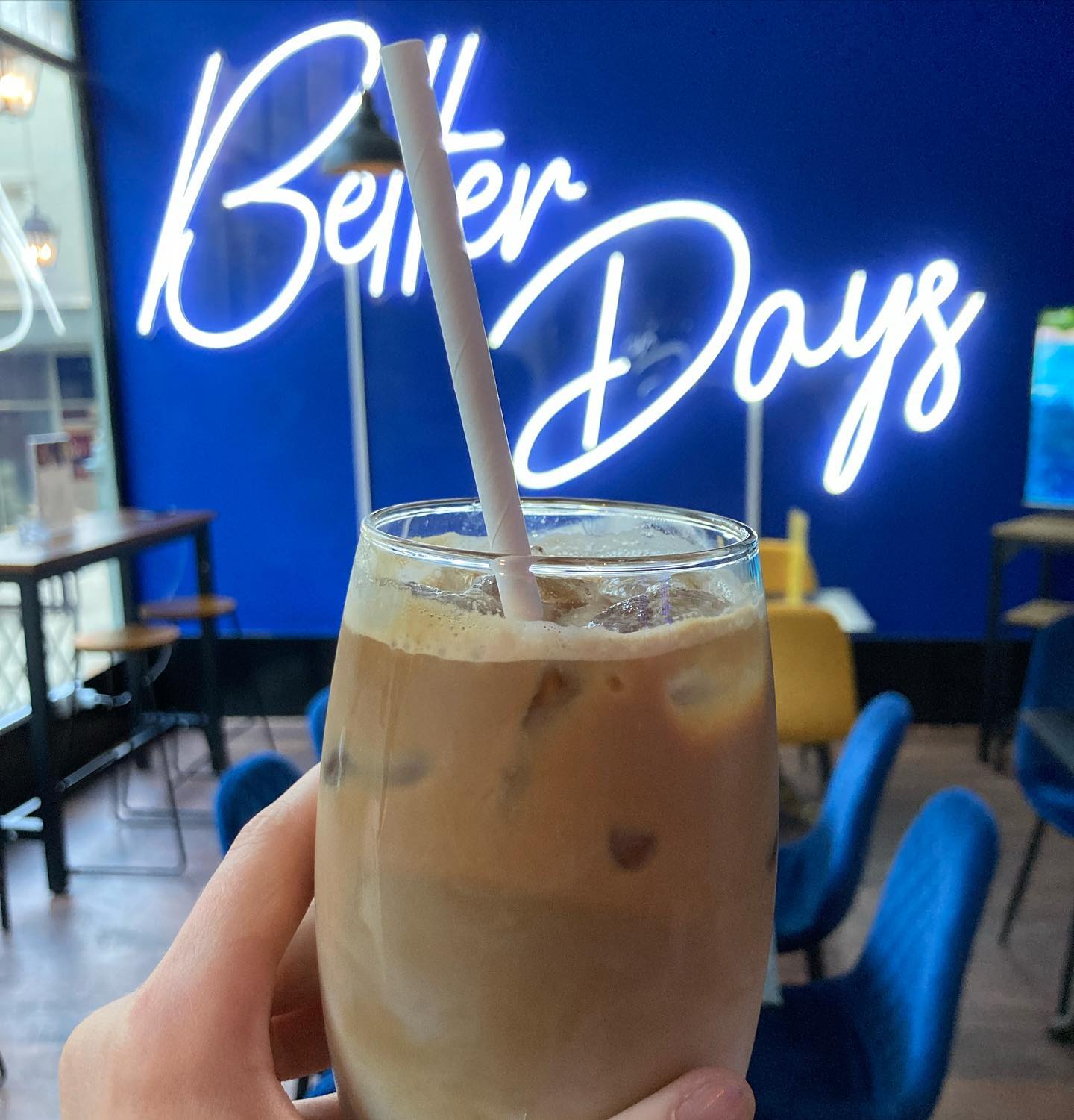 A new wellbeing cafe with a focus on improving people's mental health opened in Leeds earlier this year. Called Better Days, it's located inside the Grand Arcade and sets itself apart from other bars and cafes in the area by offering dedicated (and free) classes in improving wellbeing. Better Days offers free support to everyone who visits and, according to owner Vicky Fytche, is the only place of its kind in Leeds- and we're so excited to see something so important pop up in our city.
Find out more here.
IF Kiosk
Swing by for a takeaway cup from IF's quaint kiosk on Vicar Lane, the coffee is absolutely top tier, and we personally are obsessed with their smooth and creamy mocha which gives you the perfect pep in your step midweek (obviously must be ordered with a sweet treat of your choice).
Green Room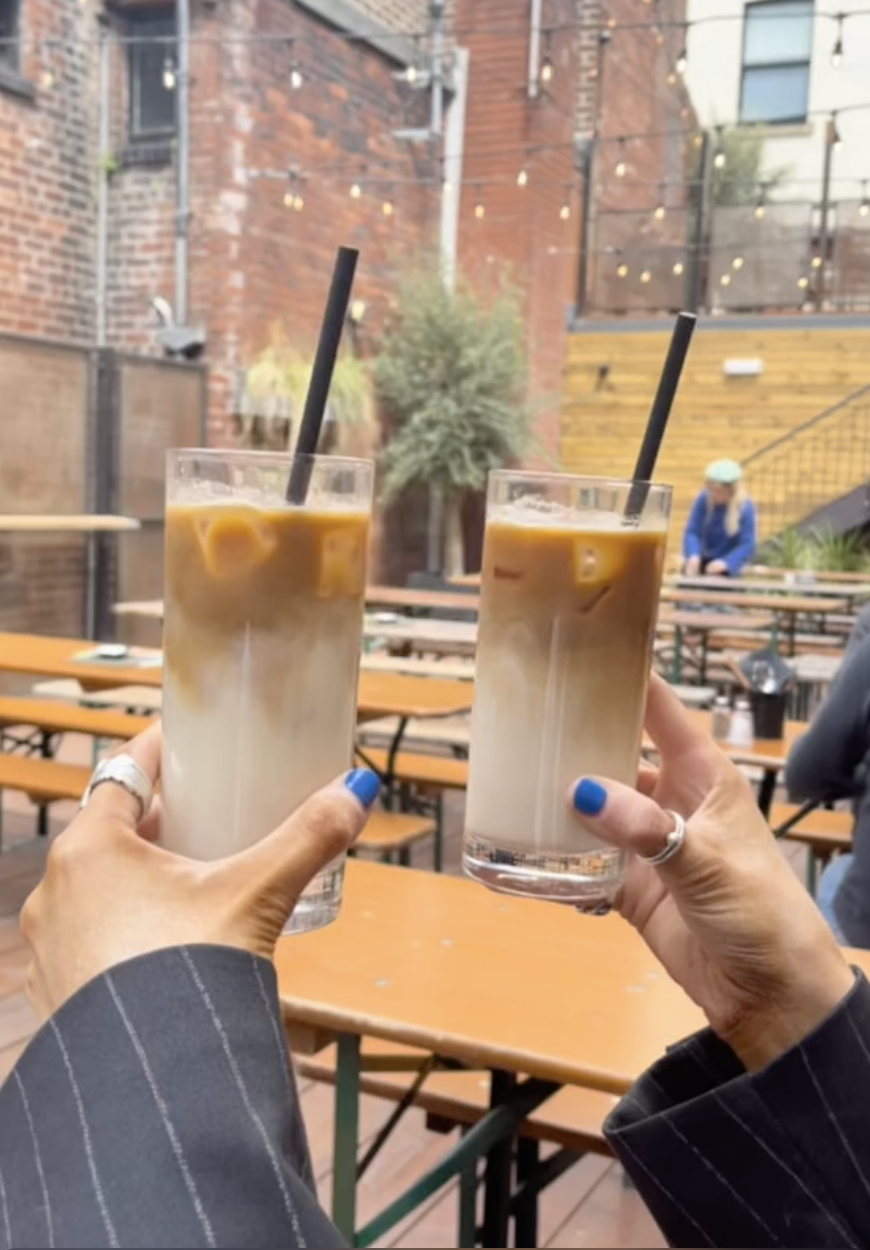 North Star will is a key part of the bar here and is providing non-alcoholic options aplenty to fuel daytime guests with coffee options using ethically sourced coffee beans. There's even space to bring your laptop and set up for a day of remote working inside the open-air space.
Located in the historic building next to the newly renovated Majestic Building and the new Channel 4 HQ, Green Room blends an eclectic mix of industrial fittings, warm soft furnishings, reclaimed furniture to bring laid-back drinking and dining to the masses- and judging by its warm reception at the opening, it's going to be an incredibly popular watering hole all summer long.
Fint, Great George Street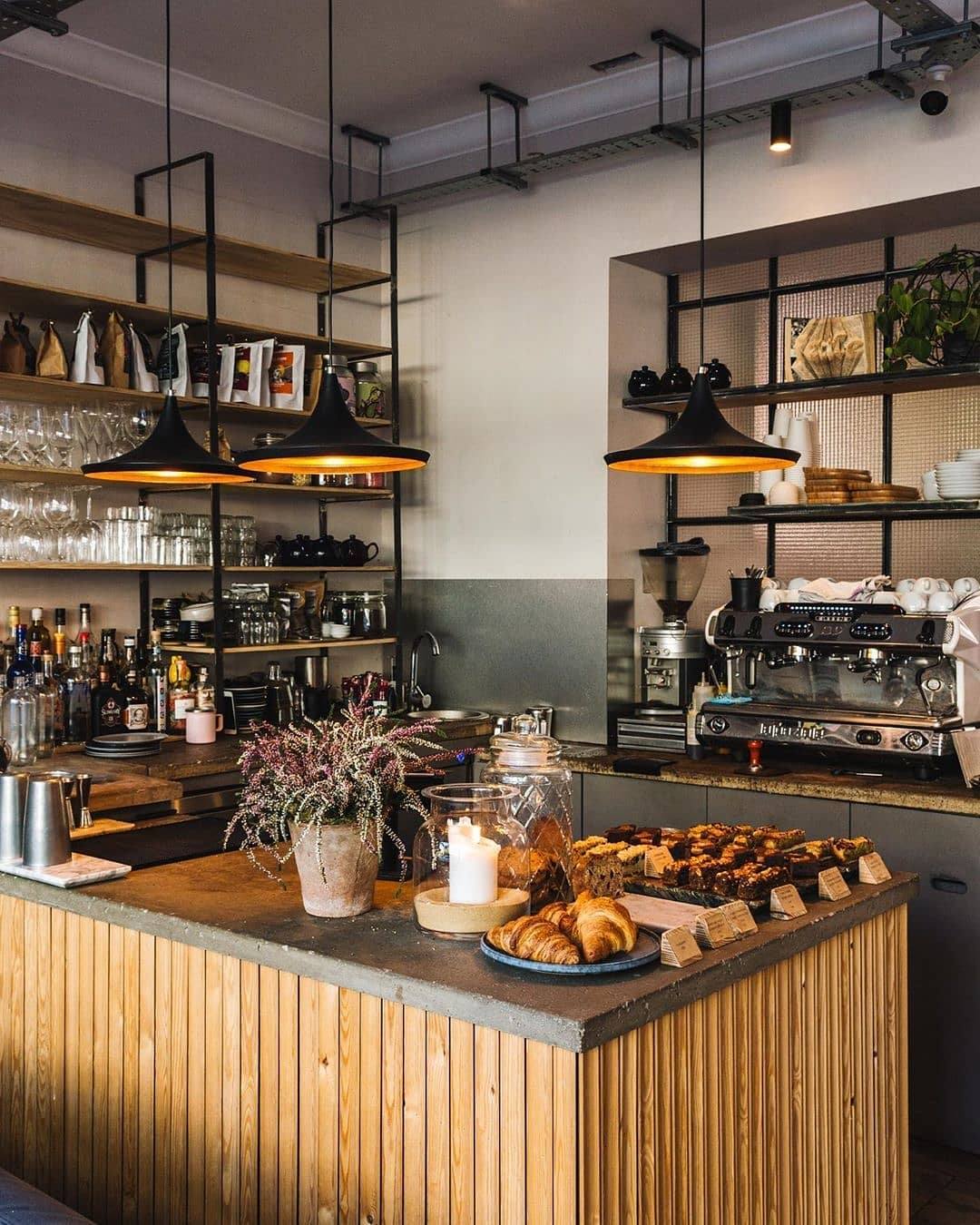 After some serious rebranding, the team behind Fettle opened, Fint. Housed in the same space as its predecessor on Leeds' leafy Great George street, the owners have rebranded following a period of closure – and we were really excited to see them back, albeit in a new guise. Fettle was known and loved for its understated, laid-back cafe-meets-restaurant vibe, and whilst the space has reemerged with a new name it seems that its overall aesthetic still holds up. The difference? There's now more of a restaurant focus- but that shouldn't stop you popping in for a great cup of coffee.
Find out more here.
Read More: Nespresso announce new boutique in Trinity Leeds to open in 2022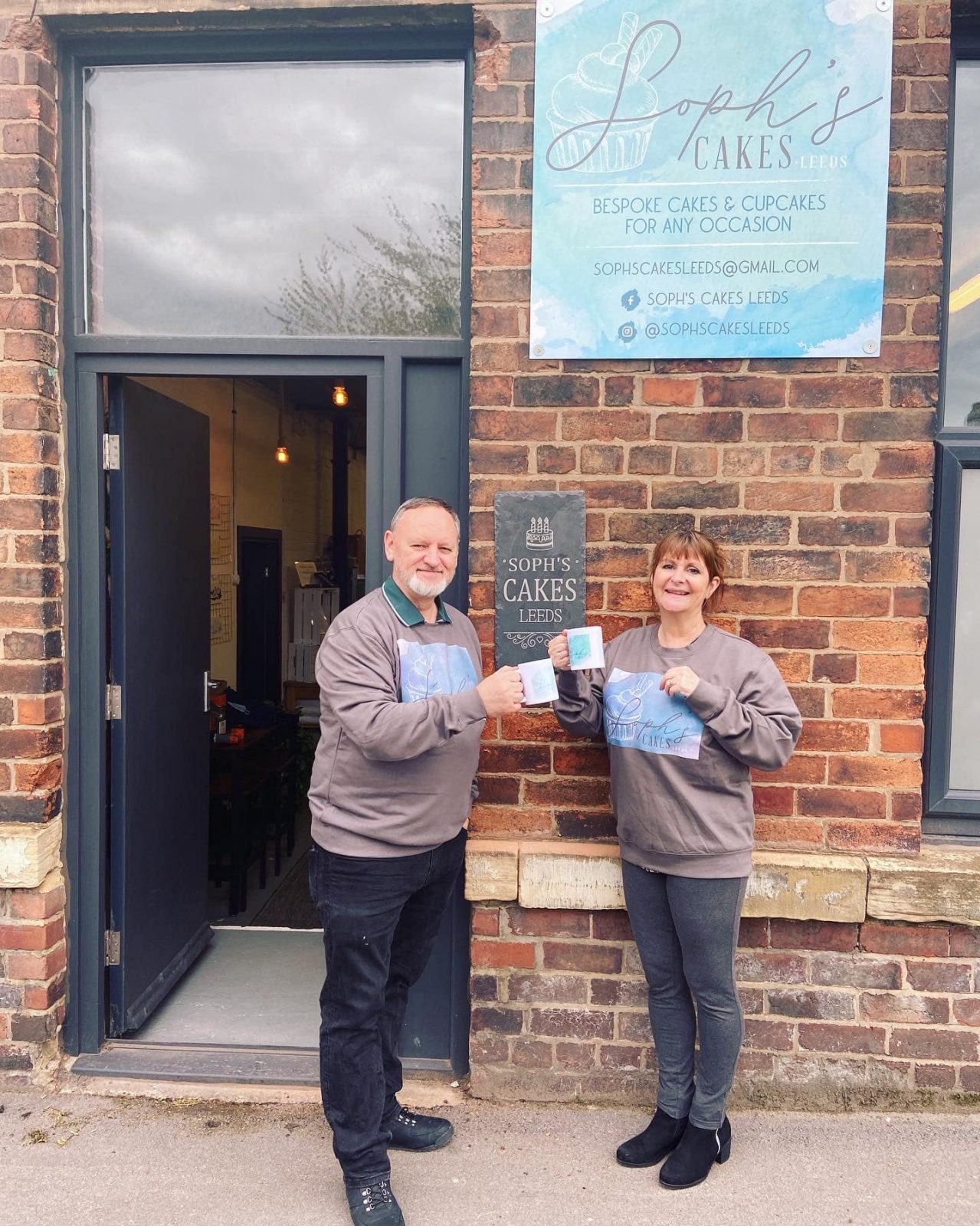 A new cake shop opened inside an industrial mill unit in Stanningley, Leeds back in late May. Called Soph's Cakes Leeds, it's the brainchild of ex-professional dancer Sophie O'Connell – who's had the unit for over a year but has only just been able to open now. Customers can enjoy a good range of sweet treats like cupcakes and full-size creations, alongside coffees and savoury pastries from 2-6pm Monday to Wednesday, and 9.30am-2pm on Saturdays.
Find out more here.
Bruschetta
View this post on Instagram
⁠
This gorgeous independent really do serve up the best coffee imaginable, the beans are sourced and roasted from a local company in Sheffield and are then left to breathe for 14 days before grinding. ⁠
⁠
The magic formula for the perfect cup of joe is then decided on each morning, depending on the specific conditions and climate on that day. Whether you're swinging by for a takeaway cup or taking a seat to enjoy the magnificent gothic interior of the corn exchange, you'll struggle to find a better coffee in Leeds. ⁠
IF… Up North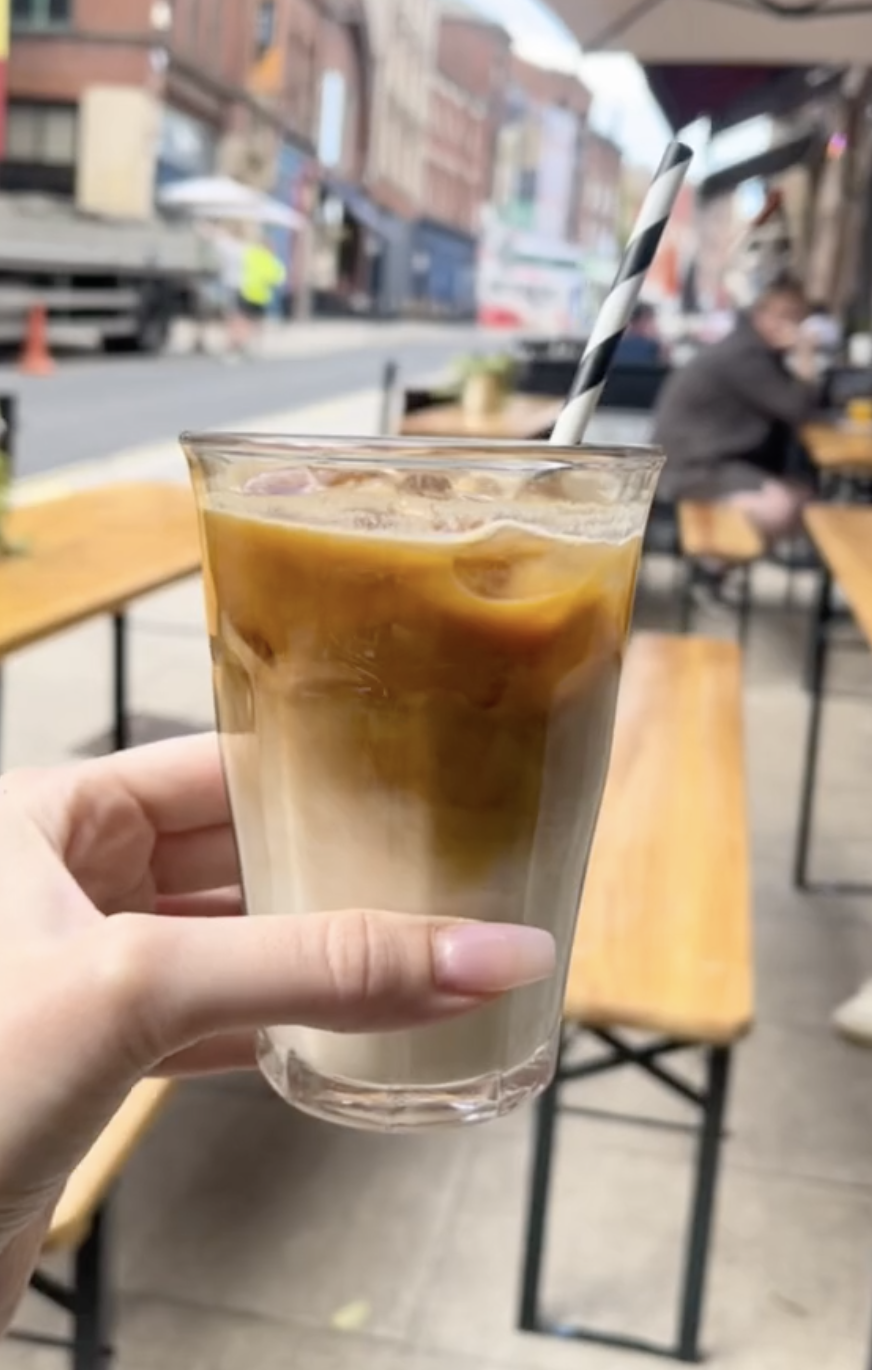 If…Up North has been a Leeds staple since first opening back in 2016 – and now there's a whopping three different locations across Leeds, including an espresso bar on Vicar Lane to choose from. Whilst the breakfast menu boasts a wide range of drinks, including local coffee from North Star Coffee Roasters, cocktails and smoothies- the iced coffee here is made for sunshine days, you'll thank us later.

Rabbit Hole
Opening their very own cafe in mid-July, Rabbit Hole has been taking over the Leeds coffee spot for quite some time. Whilst the new cafe is under renovation you can get your iced coffee from either Chophaus in Roundhay or right in the city centre in the Victoria Quarter.
The Plant Collection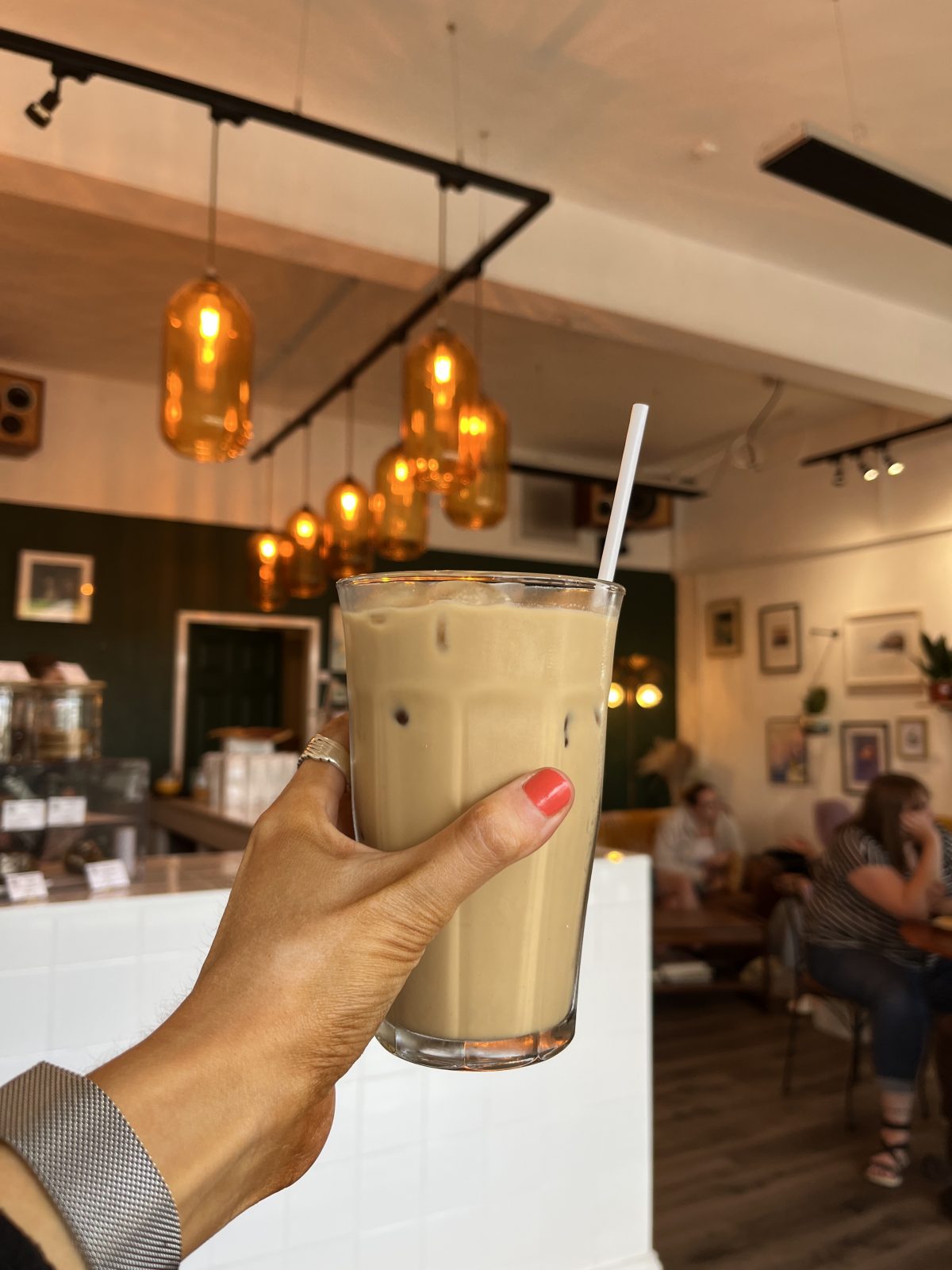 Known as Leeds' first independent plant and coffee shop, this hidden gem is on the cusp of the city, covered in foliage, and absolutely stunning inside. Sip on cold brew whilst choosing your next plant to take care of. There's also four different types of coffee to choose to take home with you, including Leeds' own North Star Road, Chipp Coffee, Maude Coffee and Sheffield's Cupper Choice.
Feature Image- Laynes Espresso