Valentine's Day is around the corner, and whoever you're showing your affection for this V-day, a sweet treat is always a great gift.
Whether you want to shower yourself in self-love and get yourself a foodie treat or are you looking for a gift for a friend or partner, we're convinced this is the best all-round crowdpleaser for that all important day.
The Valentines Brownie from the Savvy Baker is essentially a giant slab of chocolatey goodness, but all four come with a heartfelt message, including hilarious quotes like 'cute butt' and 'I heart your d*ck', and the wholesome 'my fave human' and 'happy bestie day'.
Each brownie is priced at £15.50, a bargain given you can usually get four brownies from £12.00.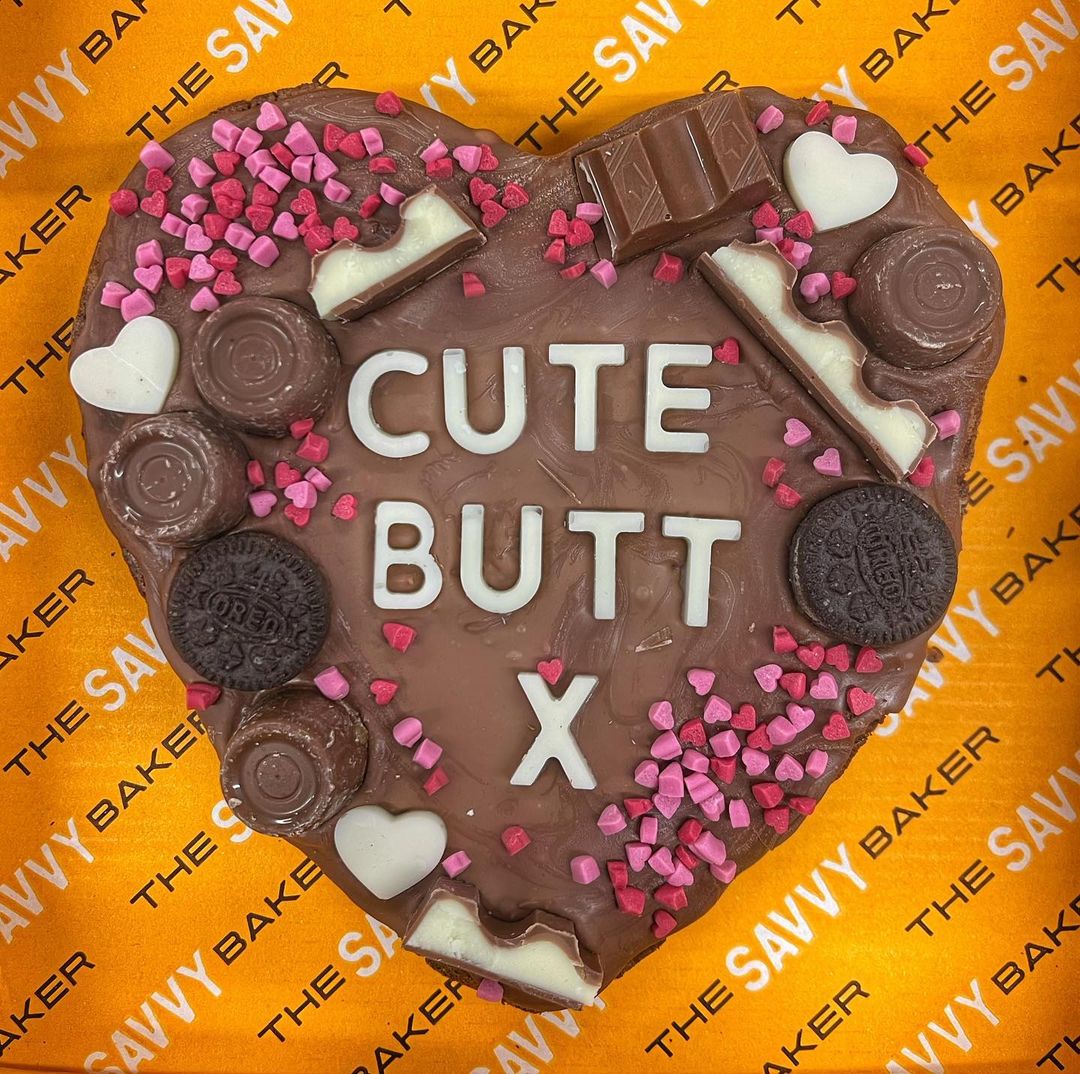 If your recipient is a cookie monster in the making, there's a cookie box available for the occasion too. Or, if you'd prefer not to send a chocolatey message to your valentines at all, there's always the giant stacks, made from a seemingly unlimited number of Leeds famous brownies.
Incase you haven't met The Savvy Baker before, the lockdown-success bakery has grown from owner Savanah Roqaa's kitchen into a two cafe and endless pop-up brownie empire, gaining a cult following for its delicious baked goods in the process.
Brownies, blondies, stacks and slabs are just a few of the items available on sale. One of our latest discoveries is the Rolo and Caramel Brownie Pot, a chocolate ganache and gooey caramel with layers brownie chunks and perfect to satisfy that sweet craving.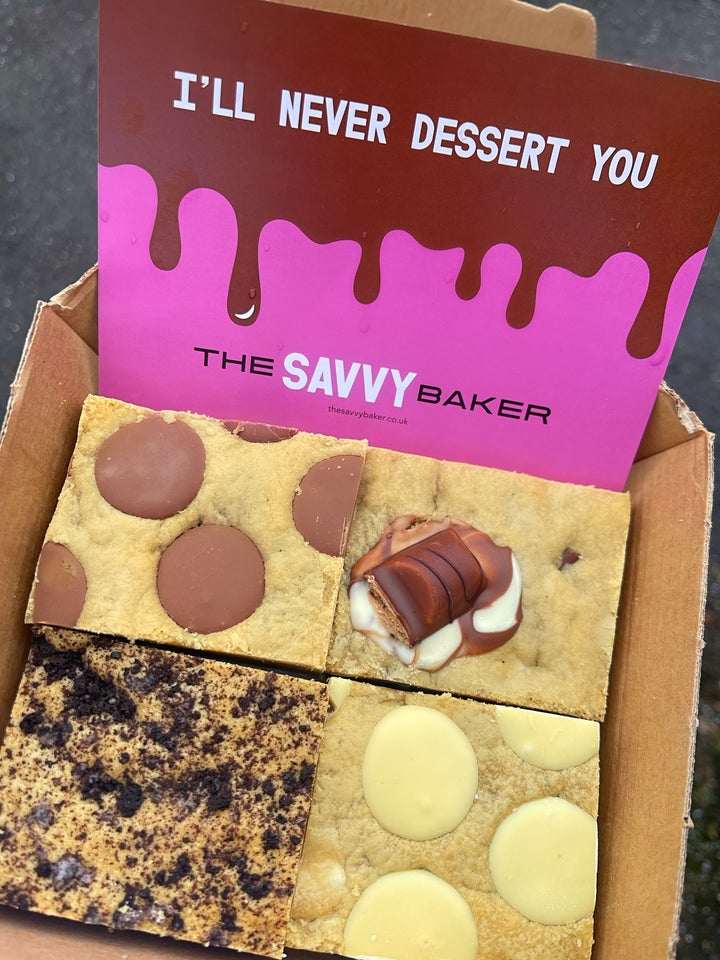 Both Savvy's stacks and slabs, along with the rest of their bakes, are available for collection from the Roundhay cafe or post Leeds pre-ordered for valentines day or any special occasion.
Valentine's Day Orders close on Wednesday 8 February 2023 to be dispatched on Thursday 9 and Friday 10 February so that you can get your brownie fix in time for Valentines Day.
Collection from Lidgett Lane Cafe in Roundhay will be on Saturday 11 February and Sunday 12 February 2023.
Feature Image- The Savvy Baker