Vintage clothes shops, outdoor event spaces, cinemas, breweries and golf – and that's just the beginning.
There's plenty of new openings coming to Leeds – and whether you're looking for new garms or a place to grab lunch, you'll be inundated with new spots to check out.
Keep reading to find our favourite new spots to check out over the coming months…
Now open in Leeds
New places to shop, dance, eat, drink and party that have opened around the city centre in the last month or so…
IF… Rooftop
Cross Park Street, Leeds city centre | Open from May 2023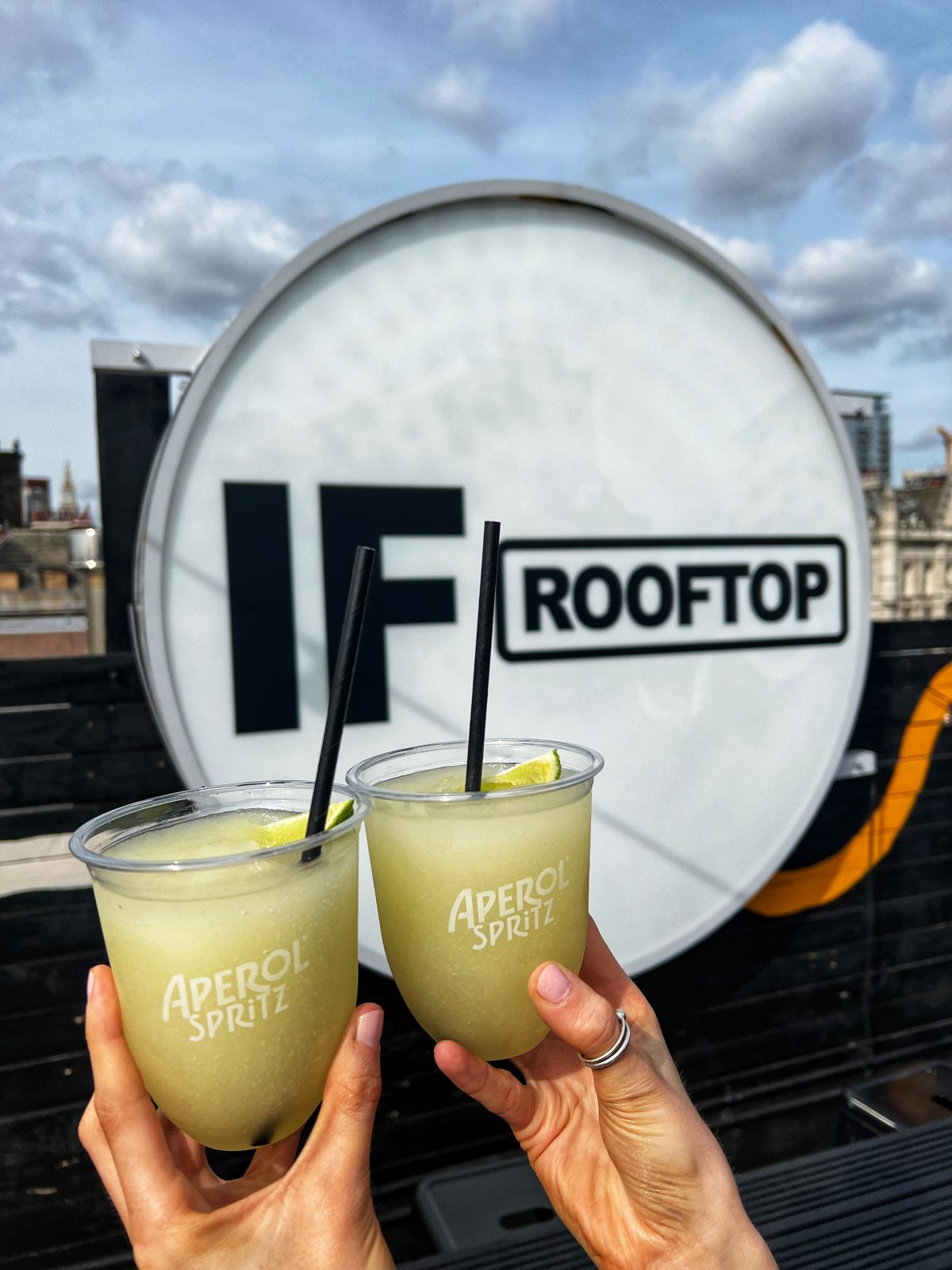 IF… Rooftop has taken over the former East Parade Social site on Cross Park Street. A brand new rooftop terrace that offers tasty cocktails, a fun atmosphere, panoramic views of Leeds' skyline and a reyt good space to boogie.
The space boasts breathtaking, panoramic views of the city and is a perfect spot to sip a tipple whilst basking in the sun. The new bar promises IF's tasty cocktails, live DJ's and a fun party atmosphere against the atmospheric city skyline.
The menu spans from your usual lagers and cocktail menu to frozen alcoholic slushies, including the super cooling frozen margaritas, all served to the beat of soft house music and well known anthems as the sun goes down.
Find out more here.
The Savvy Baker at Elland Road
Elland Road | Serving from May 2023
The Savvy Baker is continuing to distribute its sellout brownies and sweet treats across Leeds, and will now be adding its very own Elland Road stand to its locations.
Sharing the news on Instagram last night, The Savvy Baker said: "Exciting news guys!!!! We're going to have a stand at ELLAND ROAD!! Inside the turnstiles at the East Stand on match days AND supplied to the brew bar and coffee shop at the east stand too!! This is HUGE for us!!! If you're attending the last 2 home games, come and show us some support too Brownies while you watch the match".
Find out more here.
Stuzzi X Boot and Rally Bar
Stonegate Road, Meanwood | Serving from April 2023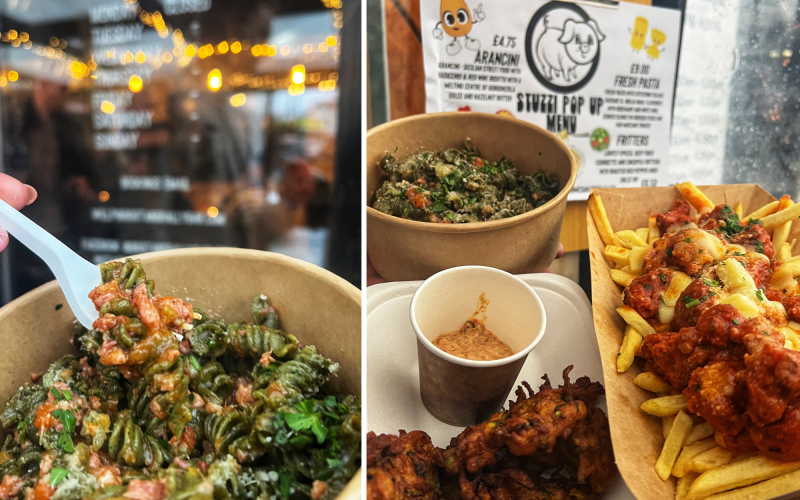 Every Friday 5-9pm you can head over to Meanwood for a craft beer inside the cosy little bar and for a new pop-up foodie venture at Boot and Rally bar.
They're giving the people what they want: the opportunity to eat authentic Italian treats like pasta and arancini from an award-winning restaurant, but without the faff of dressing up and lots more beer options, all in the comfort of the local.
Pick and choose from arancini, fries double loaded with crushed Stuzzi beef and mortadella meatballs topped with mozzarella or opt for Stuzzi's signature pasta with combinations like cotechino Italian sausage and 'nduja ragu flavoured with rosemary and white wine, cooked slowly in chicken stock and san marzano tomatoes – it's so moreish you'll be ordering seconds (and thirds).
Blue Rinse Outlet
Merrion Centre, Leeds city centre | Opened April 2023
A haven of old school Levi's, tartan shirts, trinkets, and nearly-untouched pieces from the 70s, the original three-floor Call Lane store has been a mainstay for vintage lovers in the city for decades.
Since moving to its new Leeds location just over the road last year, Blue Rinse continues to showcase the best of its vintage selection across a whopping five floors, each with their own unique style and plenty of one-off pieces waiting to be rediscovered and reloved. Now adding a brand new store to Leeds, the popular vintage fashion store is set to open a city centre outlet inside the Merrion Centre in Leeds' Arena Quarter.
The 3,679 square foot store has its eyes on opening at Easter and is set to include a vintage collection named 'Remade in England', stocking range of upcycled and repurposed vintage garments and feature exclusive reworked clothing lines and one-off pieces.
Find out more here.
Chow Down
Temple Arches, Leeds city centre | Opened April 2023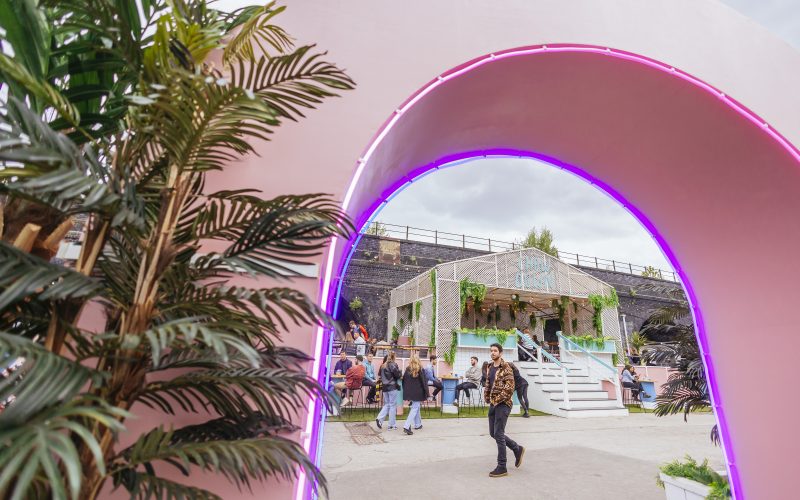 One of Leeds' most talked about open-air bar concepts is back for 2023 – and this year is set to be its biggest yet.
The Temple Arches venue is set to host a brand-new Urban Garden space, perfect for soaking up the summer sun. The new addition will make Chow Down 'the largest garden in the city centre', with the jam-packed events calendar lasting all summer long.
Sell-out successes like Bingo Lingo, Camp Presents Drag Brunch and DJ nights will return for the 2023 season, and there's been a huge injection in new food festivals and days and nights out in the city centre that'll have people across Leeds and beyond heading down to the arches.
Find out more here.
The Empire Cafe
Fish Street, Leeds city centre | Open Wednesday – Saturday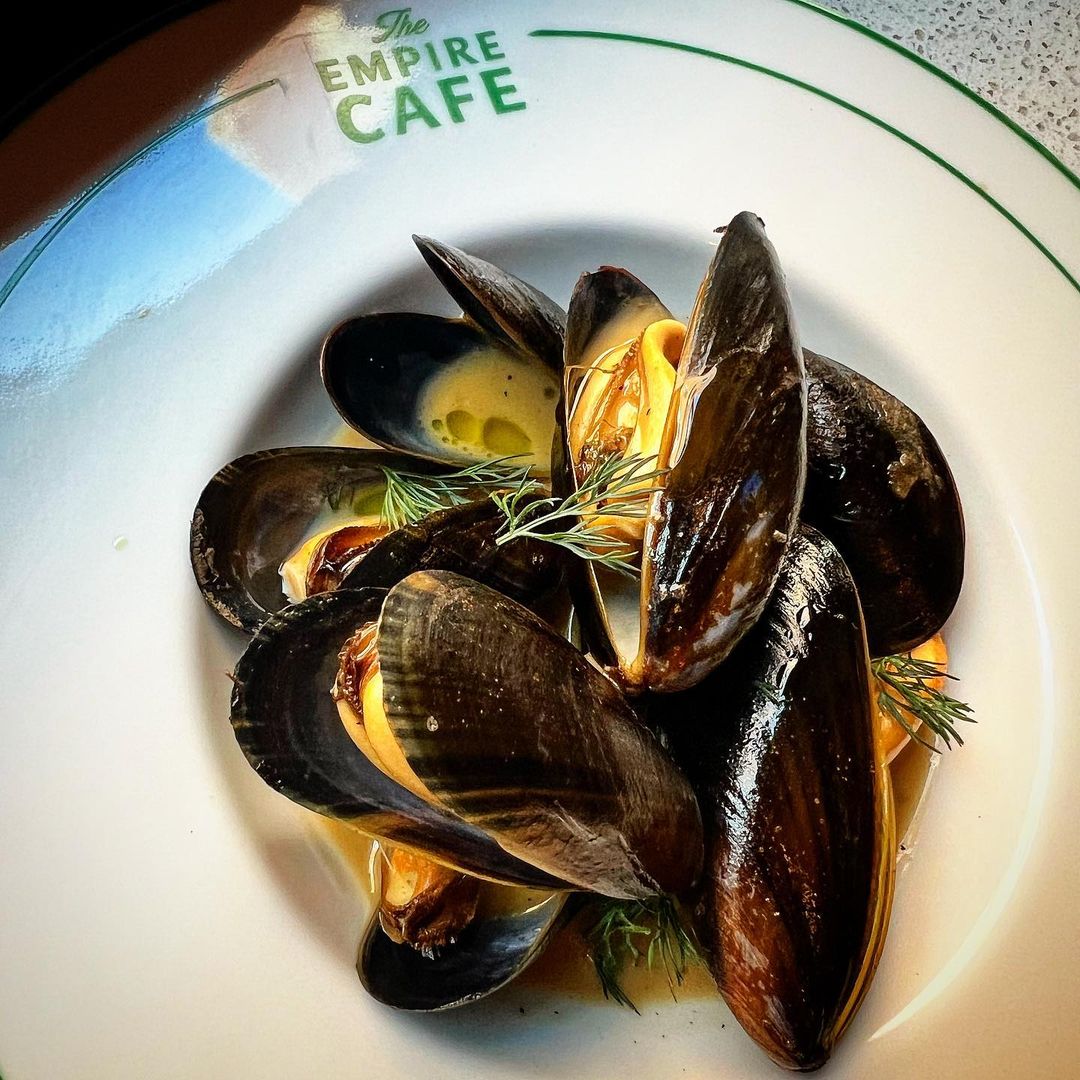 Promising a blend of old school hospitality and new-wave gastronomy, No. 6 Fish Street, in Leeds old Shambles spot is going to truly bring a culinary feast to the city centre. Just a stone's throw from Leeds Victoria Quarter and the markets, owner Sam Pullen and his partner Nicole Deighton plan to elevate local ingredients with barbecue flavours, right in the heart of Leeds.
The menu focuses on local produce brought to life by a 'wall of flame' rotisserie. Rotisserie chickens will be spinning around the clock, available to sit in, or takeaway, dredged in house made butters and aioli's.
Find out more here.
Canvas Yard
Holbeck Village | Opened April 2023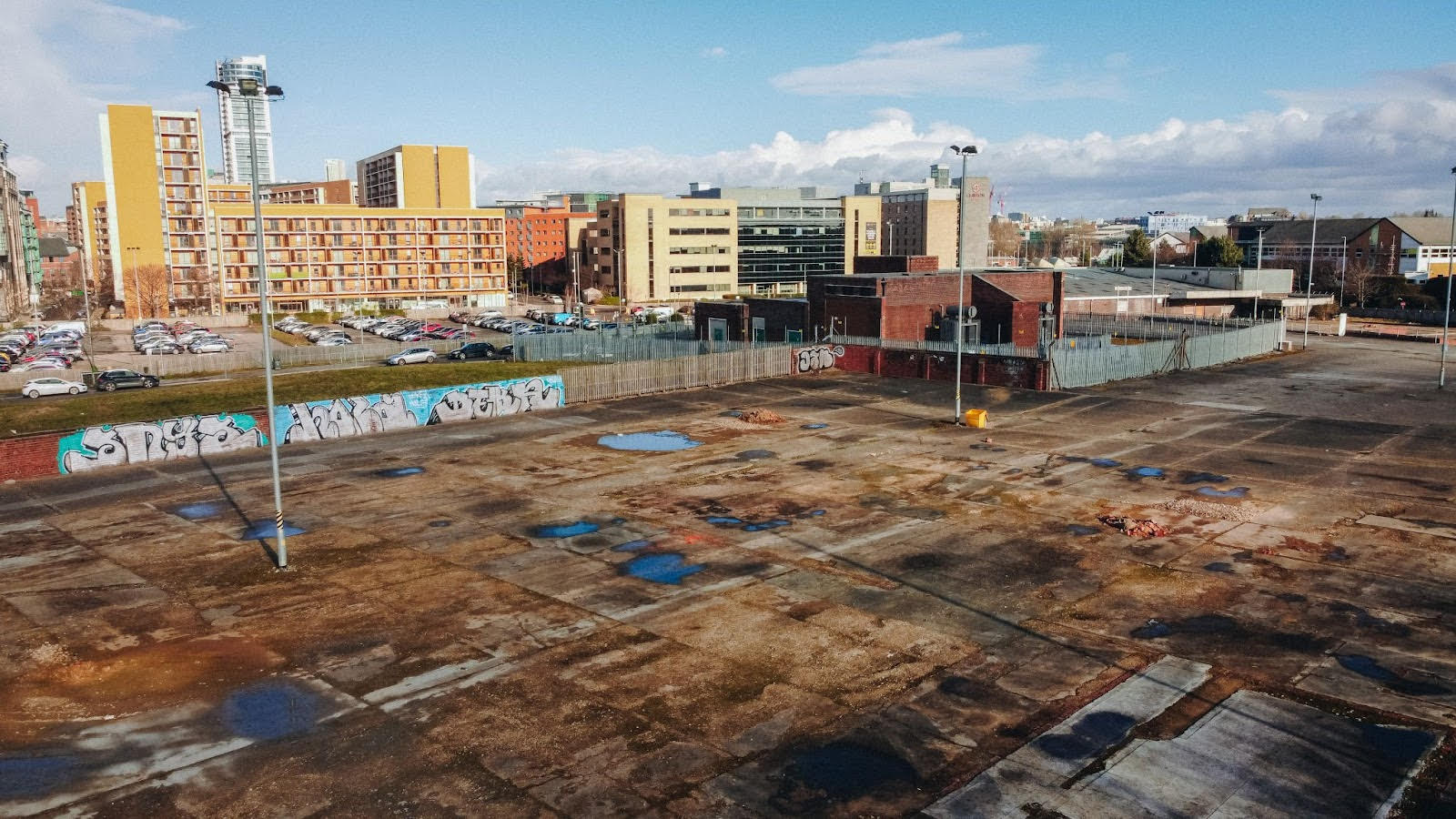 Canvas Yard is an exciting, cultural collaboration between Moda Living and New Citizens. This dedicated event space will be based in city centre and is the first instalment in the plan for the site to become a vibrant new neighbourhood in Leeds.
Canvas Yard will span over 103,000sqft and will have a whopping capacity of up to 5,000 people. It will be the largest open-air events space in the city and will attract world renowned artists and creators.
Find out more here.
Opening in the next month or so…
Headingley Heights at BOX
BOX Headingley, Otley Road | Opening Saturday 13 May 2023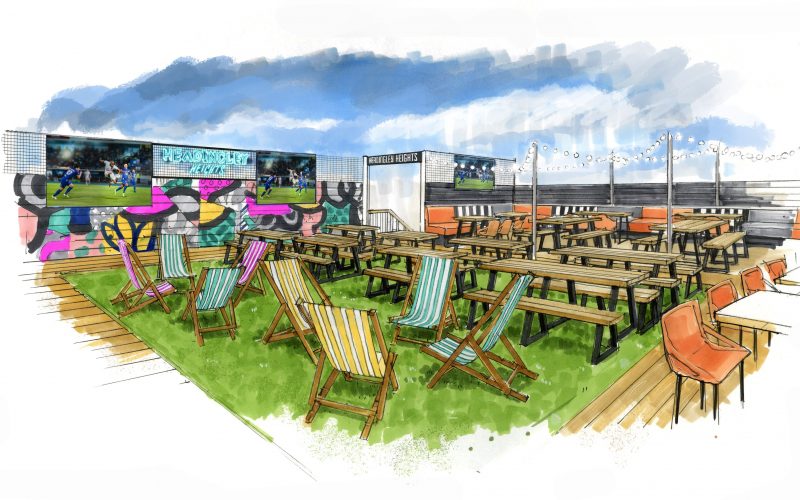 Headingley Heights, as it will be known, is adding a third level to the current BOX bar building on Otley Road. Having spent 21 years in the heart of Headingley, Arc Inspirations, the company behind BOX, really know what the bustling suburb is missing – a rooftop bar.
But not for much longer, opening on Saturday 13 May, Headingley Heights rooftop bar will open for the summer. Expected to attract a huge crowd of sports lovers and locals that know and love the BOX name (and undoubtably Otley runners will be excited to see this new addition to the pub crawl), the third rooftop level will seat 130 guests with both food and drink available for purchase.
Find out more here.
Marks and Spencer Megastore
White Rose Shopping Centre | Opening Thursday 25 May 2023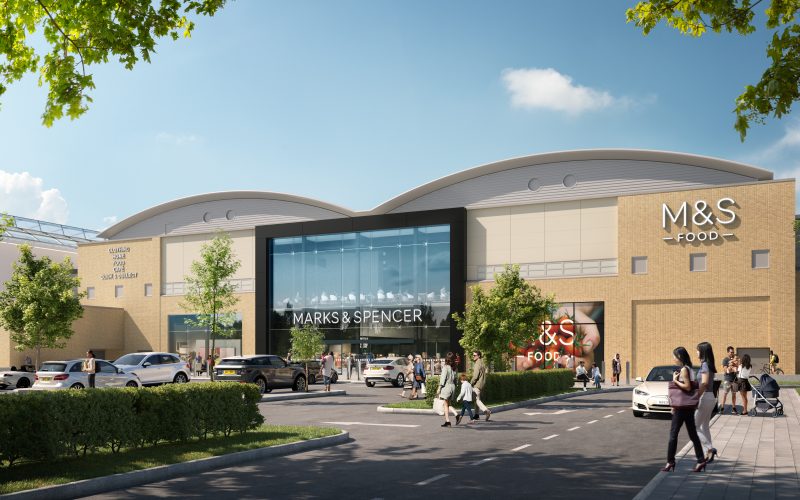 The Leeds-born supermarket chain announced earlier that the company will be creating a total of 3,400 new jobs across the country, there will be a total of twenty new stores opened, including a brand new spot in Leeds' own White Rose Shopping Centre.
White Rose will be one of eight full-line destination stores (the big ones) and is thought to be taking over the former Debenhams site inside the shopping centre and has spent the last week or so taking over its socials with photographs of the brand new store to give us a little sneak peek at what lies ahead…
Find out more here.
Bini Brew Brewery
Sheepscar, Leeds | Opening date unknown
Last week Bini Brew Co. announced the news that it will be opening a second location close to the city centre, stating: "Exciting news! Bini Brew is expanding and setting up in Leeds!
"Our new brewery in Sheepscar is up and running. With more space, we'll be able to increase our beer production and have a taproom opening in the coming months.
"But don't worry, our Ilkley location is still going strong and we'll continue to host our monthly pop ups with the next one this weekend. Cheers to new beginnings and more beer!"
Find out more here.
POCO Sicilian
Lands Lane, Leeds | Opening soon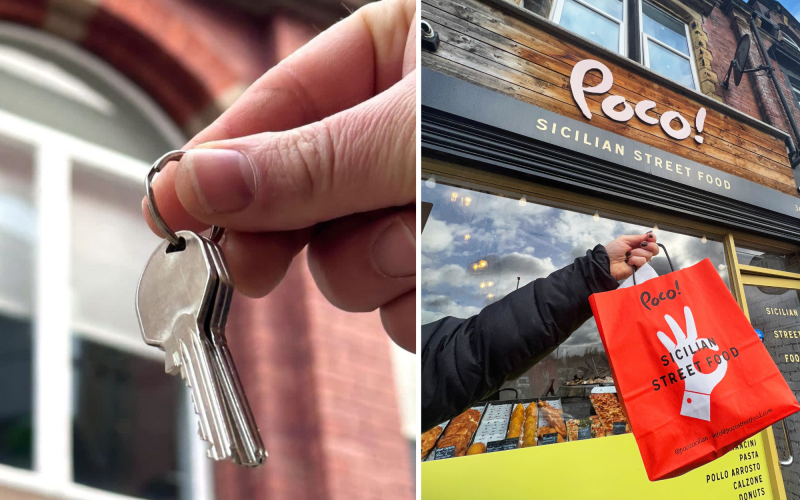 Located slap bang in the heart of the city, the new POCO will take over the former Yorkshire Bank unit and bringing copious amounts of pizza al taglio to the masses in the process.

The team never fail to have a huge selection of eat, including pizza slices with flavours that change by the day: the vegan slice with mushrooms, peppers and copious amounts of spinach is a standout favourite, but there's everything from ham and potato slices to fennel sausage to choose from.
Find out more here.
Hyde Park Picture House
Brudenell Road, Leeds | Opening May 2023
Bringing back the last remaining gas lit cinema in the country, doors will open in spring (hopefully mid-to-end May 2023) following an extensive renovation to introduce modern amenities that bring the building into the 21st century whilst preserving and protecting its history for generations to come to appreciate.
Find out more here.
Opening later this year…
Karobar by Kirkstall Brewery
New Road Side, Horsforth | Opening Summer 2023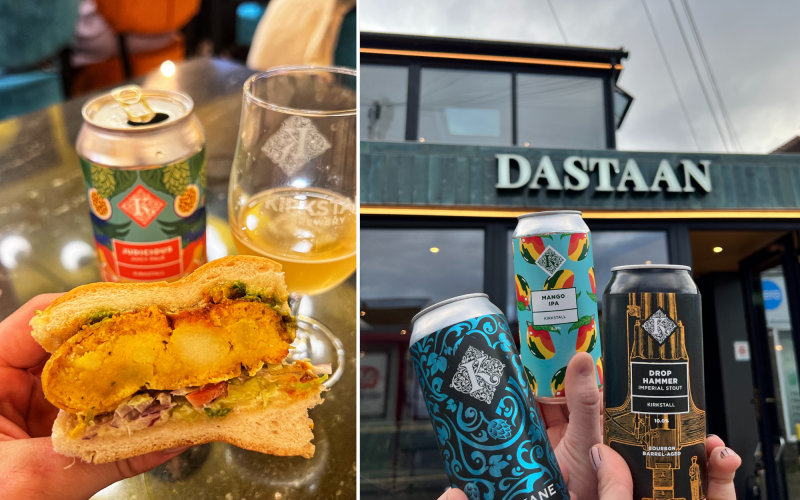 Much-loved local brewers Kirkstall Brewery has joined forces with five star Indian restaurant Dastaan, based in Adel, to bring together a fusion of Indian street food and IPAs, in a brand new setting.
Kirkstall Brewery announced it would be taking over the former Banyan site on New Road Side in Horsforth last month. Karobar, the working name for the new bar partnership, plans to bring together the best of Kirkstall Brewery's beers with 'modern fusion' Indian street food that's been inspired by trends seen back in India.
Find out more here.
Tamatanga
The Headrow | Opening summer 2023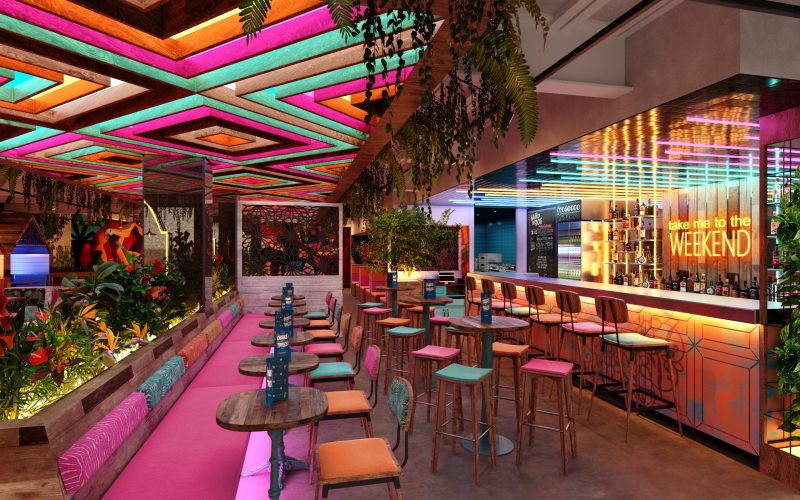 Indian restaurant tamatanga, known for its hearty, home-style Indian food, has announced the opening of its fourth restaurant. Founded in Nottingham in 2008, tamatanga is a casual, laid back Indian eatery serving up delicious home-style food.
Following the roaring success of their Nottingham, Birmingham and Leicester restaurants, they will be moving from the Midlands and bringing their spice up North to Leeds. The brightly coloured, fun restaurant will be located at The Light on The Headrow and is set to open early summer 2023.
Find out more here.
Jamrock
Kirkgate, Leeds city centre | Opening date unknown
At a hearing on Tuesday 11 October 2022, it was said that the opening of the Caribbean restaurant would help cultural and economic growth and as it is a food based offering, will not cause significant noise disruption. There were no objections at the hearing and in conclusion, the restaurant will be allowed to sell alcohol until 10.30pm on weekdays and midnight on weekends.
Whilst we wait for Jamrock to open on Kirkgate, you can grab a selection of Caribbean treats from the Trinity Kitchen pop up street food truck.
Find out more here.
You can find more new opening in Leeds on our TikTok here.
Feature Image – The Hoot Leeds / M&S / Bini Brew