You can pass on the chocolate-covered fingers of a man named Clark, but don't skip the option to upgrade to bottomless at this Halloween brunch.
On Sunday 31 October, grab yourself a place at the Hocus Pocus table for the full moon this Sunday 31 October, grab yourself a place at .
Whether you believe that Halloween was invented by the candy companies or not, make sure to come in costume with address and shoes you can actually dance in as this fun-filled afternoon will have you on your feet for quite some time.
Combining the classic Sanderson Sisters' spooky concoctions with the horror of Halloween: the two sittings at 1.30pm and 4pm will have you shouting shove it, Satan for quite some time.
Expect singing, dancing and even a Halloween themed quiz to find out who knows their dead man's toes from their bucktoothed, mop-riding firefly from hell.
Want to know if you're going to be cursed with idiot sisters? Have your fortune told before lighting your black flamed candle and calling for some spooky brunch.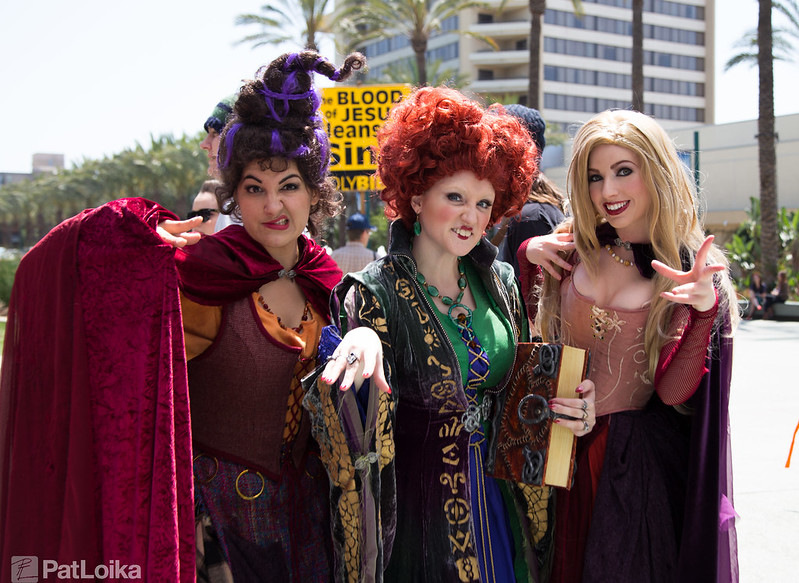 Choose from a traditional or gluten free Brunch Grill: a classic English breakfast with free-range eggs, sausages and crispy bacon or opt for a vegan-friendly smashed avocado dish topped with tomatoes, chili flakes, coriander and Sriracha sauce.
If you're more sweet than savoury for breakfast, no need to shout "oh cheese and crust", there's a delicious dip stack of pancakes layered with bananas and blueberries, with plenty of jam and nutella, waiting just for you.
Can you be trusted not to drink all of the cocktail potions from behind the bar? Upgrade to a bottomless brunch and keep those magical drinks following throughout your brunch.
Classics like Aperol Spritz, prosecco and Amstel will be available in the bottomless upgrade, in addition to Ketel V&T, 0% Heineken and selected soft drinks.
For a true Sandersons experience, grab a Bloody Mary though and all that's left to do is form a circle of salt to protect from zombies, witches, and old boyfriends.
Tickets start from £30 and are available online.
Feature Image- Ethan Trewhitt