These cocktails are the summertime treat you've been waiting for.
With temperatures reaching a respectable fourteen degrees and only two downpours this week, Leeds is slowly transitioning into the spring/summer season.
It might not quite be t-shirt weather, but we're getting there.
Bringing that warm summer, cocktails in sunshine feeling into March is Pastel, a brand-new cocktail bar in Kirkgate.
Having only been open for just one week, this dreamy bar is the perfect escape from the everyday that'll have you feeling like you're basking somewhere far warmer than Leeds.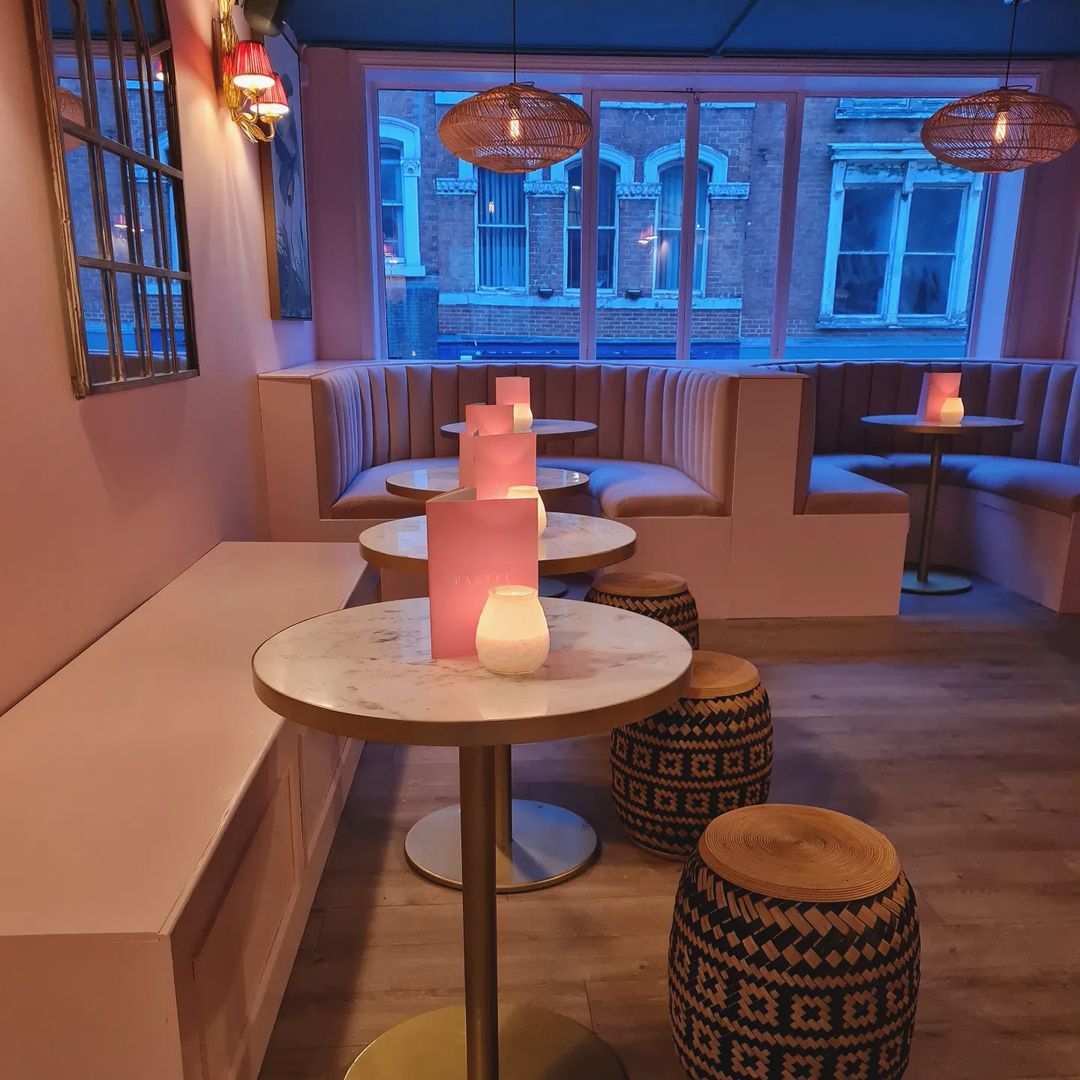 Rattan chairs, pineapple tables and decorative features in pink, mint, cream and a teal green: this pastel paradise is going to be an Insta-worthy bar that brings that summer feel-good feeling to the everyday.
Located in the beating heart of Leeds metropolis, Kirkgate, Pastel is combining the euphoric feeling of day drinking with the playful romanticism of evening tipple.
The cocktail menu is small, but considered- and it's full of unique combinations we're yet to see anywhere else in the UK.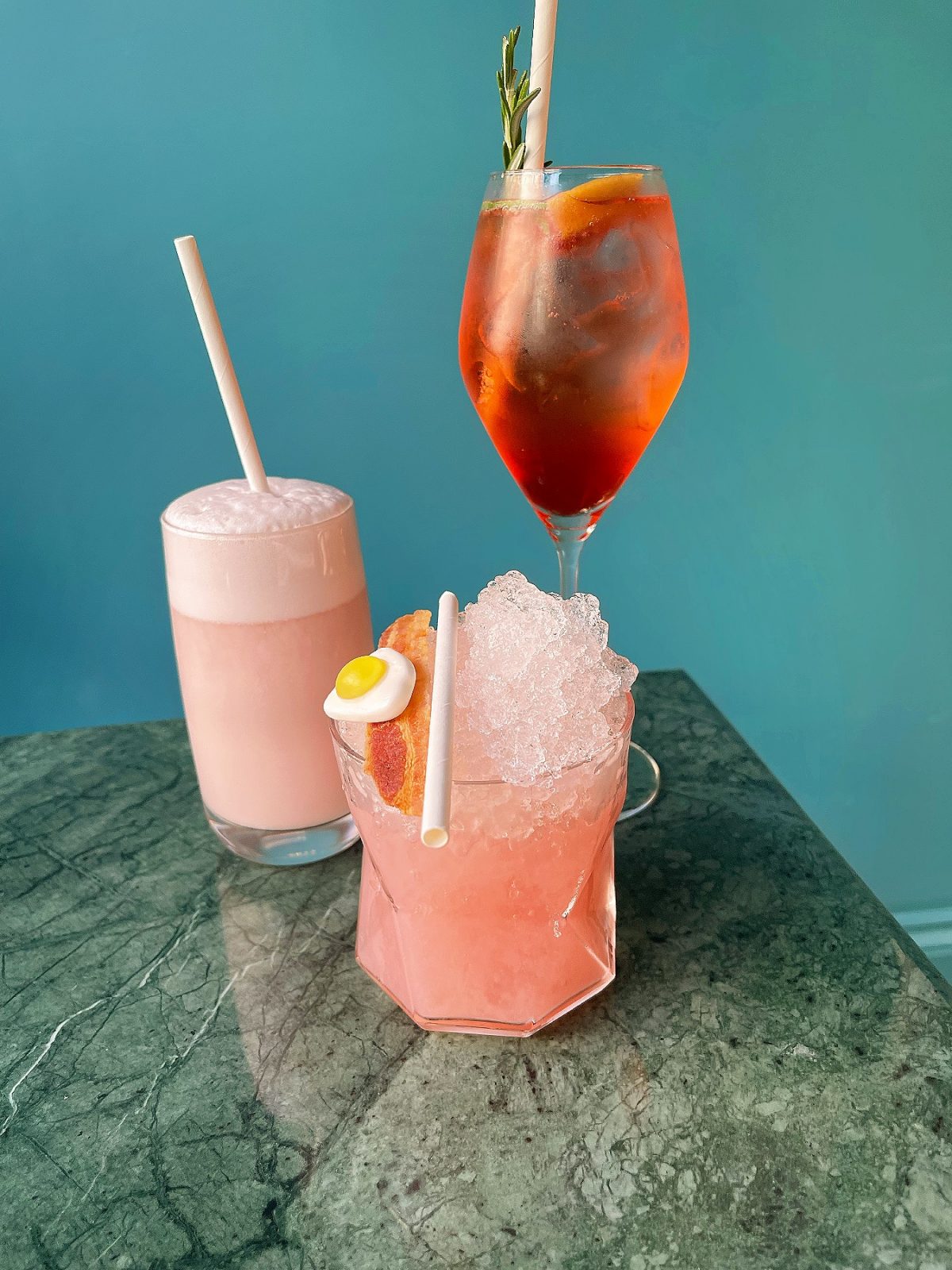 The Pastel Fizz, for instance, is a delectable concoction of Bacardi Raspberry, raspberry liqueur, fresh lime juice with cream, egg white, soda and topped with 'Pastel Dust' that gives it a rather frothy appearance.
Even those still recovering from the night before will struggle to turn this refreshing cocktail down- it's creamy, refreshing and goes down far too easily.
Read More: An incredible new cocktail bar serving Pancetta and Haribo drinks is moving into Kirkgate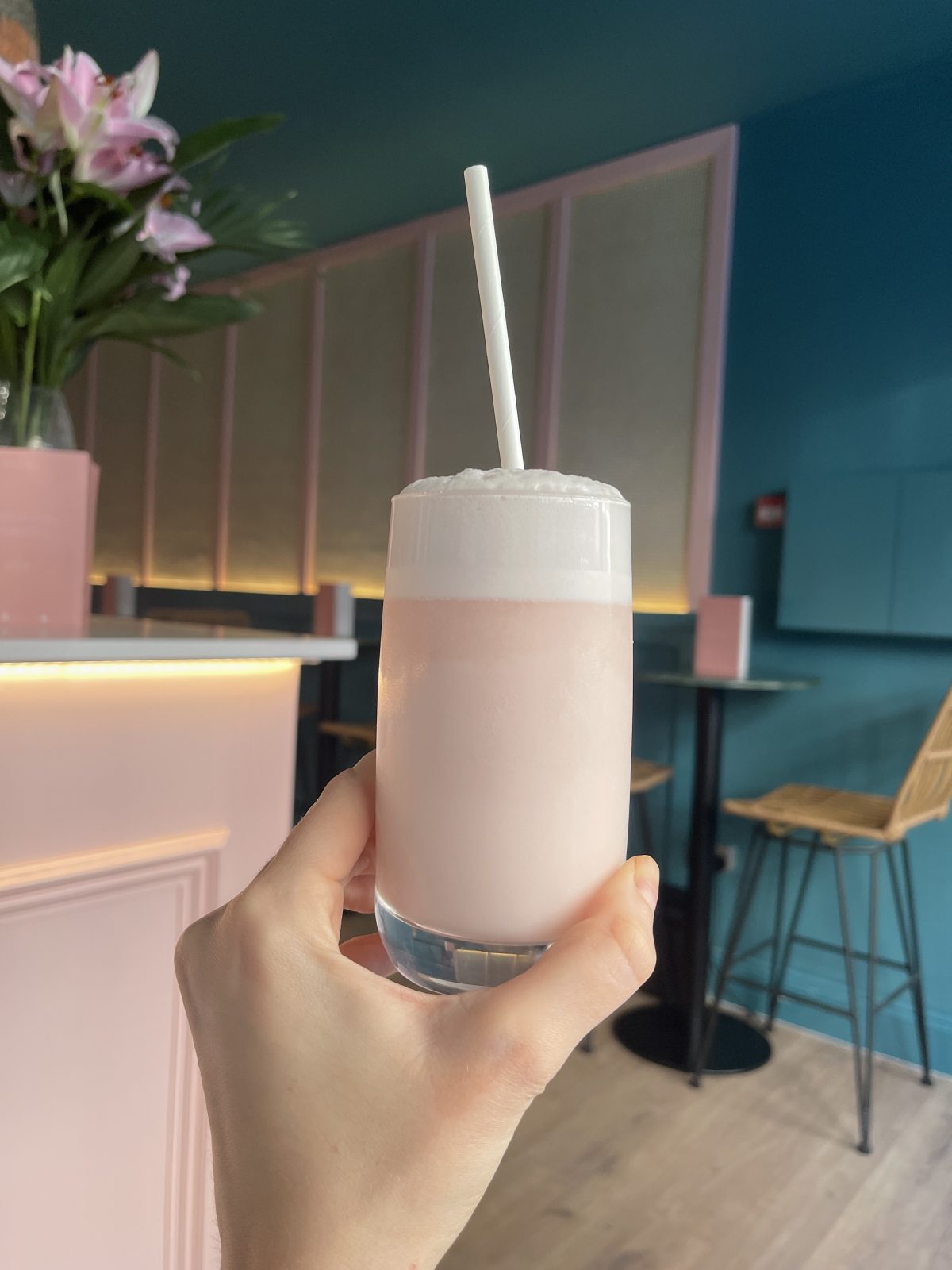 The Curd Your Enthusiasm cocktail was also a standout favourite for The Hoot Leeds. Portobello Road Gin, fresh lemon juice with lemon Curd and topped with pancetta and a single Haribo Egg. Yes, eggs and meat on a cocktail: not for the faint-hearted, or vegetarians for that matter.
This one combines sweet, sour and salty into a short, crushed-ice cocktail: clashing flavours that definitely shouldn't be mixed together, but provide a tangy taste that we couldn't stop talking about all night long. Plus, the pancetta and egg makes a great snack to curb any midnight food cravings.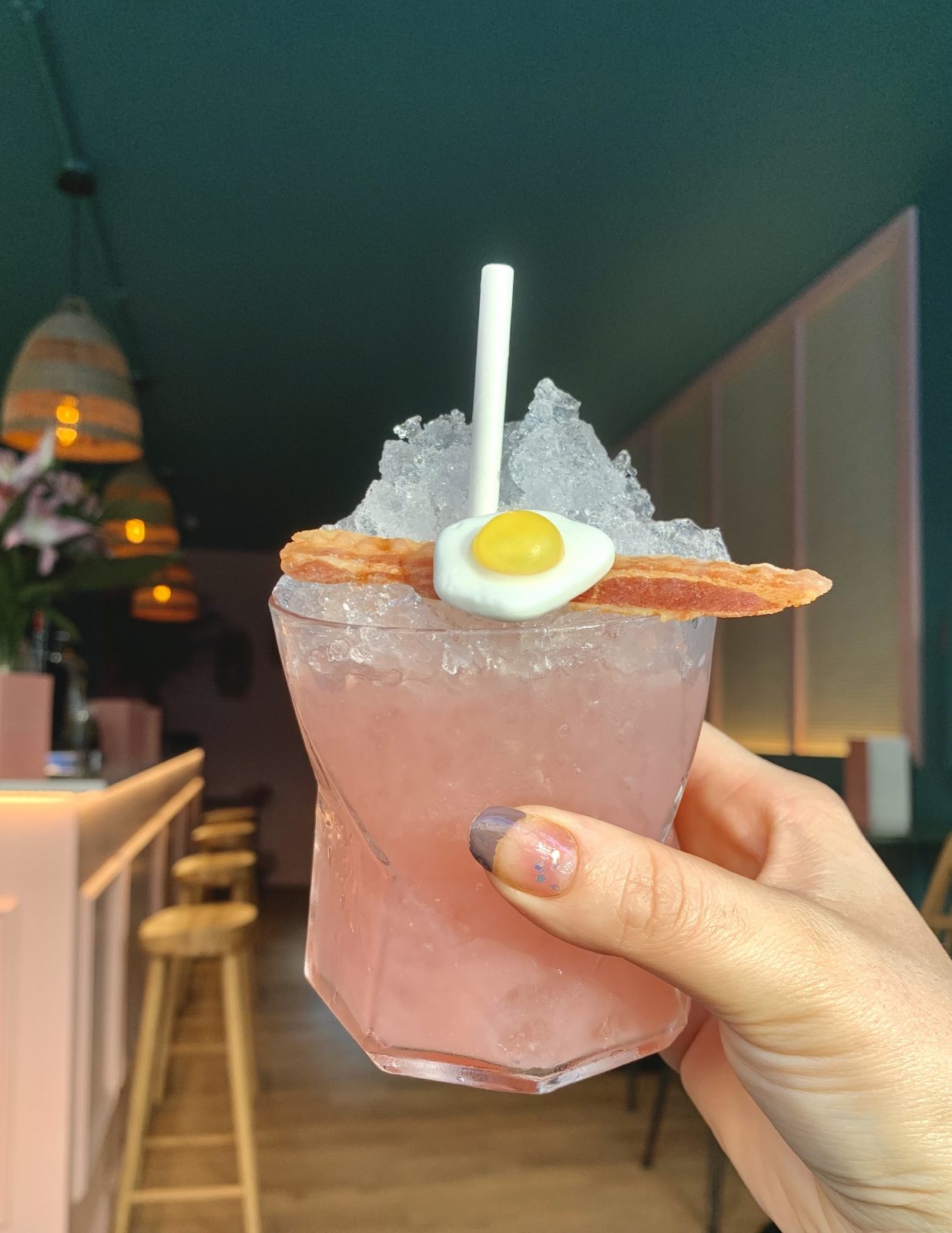 True to its 'Cocktails and Good Times' slogan, the self-proclaimed Good Times cocktail lives up to its namesake- you'll really struggle to keep the giggles in after being served this one.
The combination of Bandarra Al Fresco, Grapefruit Bitters, Artisan Yuzu Tonic and Prosecco is a cherry red tall drink that comes with a side of bubbles from the bartender. Hilarious, unexpected and just plain fun: the bartender quite literally will blow bubbles from a machine your way when you order this one- magical.
Read More: This bottomless brunch in Leeds comes with two hours of unlimited Aperol Spritz cocktail trees
If you're looking for an intimate Friday night spot to grab some cocktails and manifest your next trip overseas: this beautiful blue building in Kirkgate is the ideal spot to get in holiday-mode.
Feature Image- The Hoot Leeds