Donuts, Percy Pigs and rainbow coloured bagels and coffee… are we dreaming?
If there's one thing we love in Britain, it's those pink gooey sweets from M&S, so we're all ears when someone finds an imaginative way to incorporate them into a new tasty dish that honours Percy and his farmyard friends.
Doe Bakehouse has plenty of donuts stops near Leeds, with two store in York and one in Harrogate (though this is temporarily closed due to vandalism) and more, the further you head north- but this donut has got us thinking we're willing to travel hundreds of miles just for a single bite.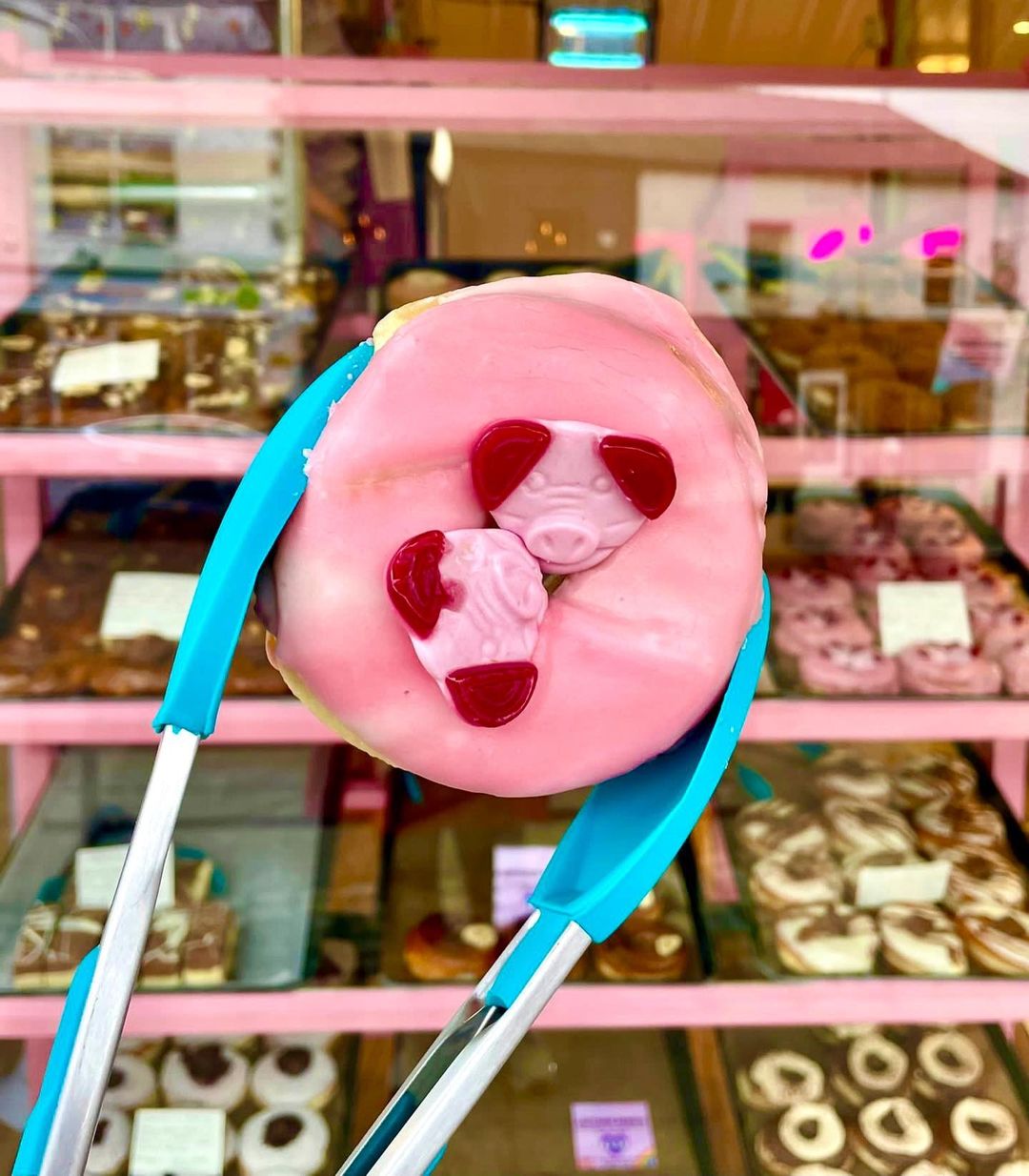 The Percy P*g, as it's known on the company's social media page (we love some forward thinking ways to avoid copyright problems) is a pink donut with our favourite sweet pig stuck on the top.
But that's not all the rainbow bakery has to offer. Inside each store is an Instagrammable hideaway with every every possible neon colour imaginable plastered on the walls.
You can also get coffees in every possible colour too, and bagels and more.
Read More: This Leeds bar has a magical colour-changing cocktail inspired by Picasso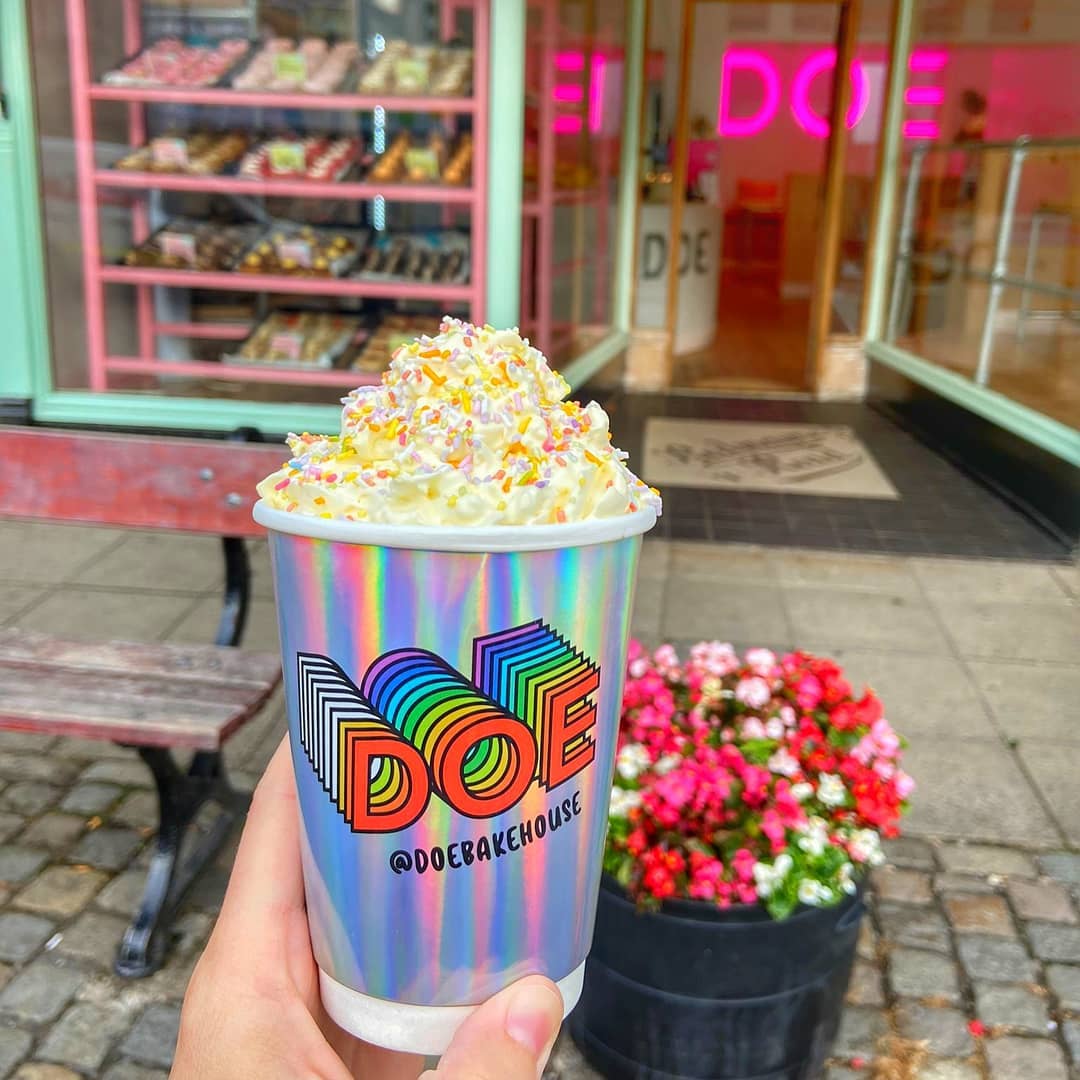 The Doe Bakehouse reckon they're one of the more colourful bakeries in Yorkshire- and they're definitely right about that. On their website, Doe state that they "have three bright and colourful shops in Yorkshire. One is hidden in the back streets of Harrogate and the two are in the city of York. Come and visit, absorb the surroundings: The rainbow walls, the glitter tassels, the multi-coloured chairs and the eye-catching murals. Escape from reality, oh and enjoy a doe-nut whilst you're there."
You can find usually their Harrogate store on Bower Street (no. 4) and on Church Street in York city centre. If you're in Layerthorpe, you can also grab a donut from Unit 1, 43 Layerthorpe- you'll spot the exterior a mile off.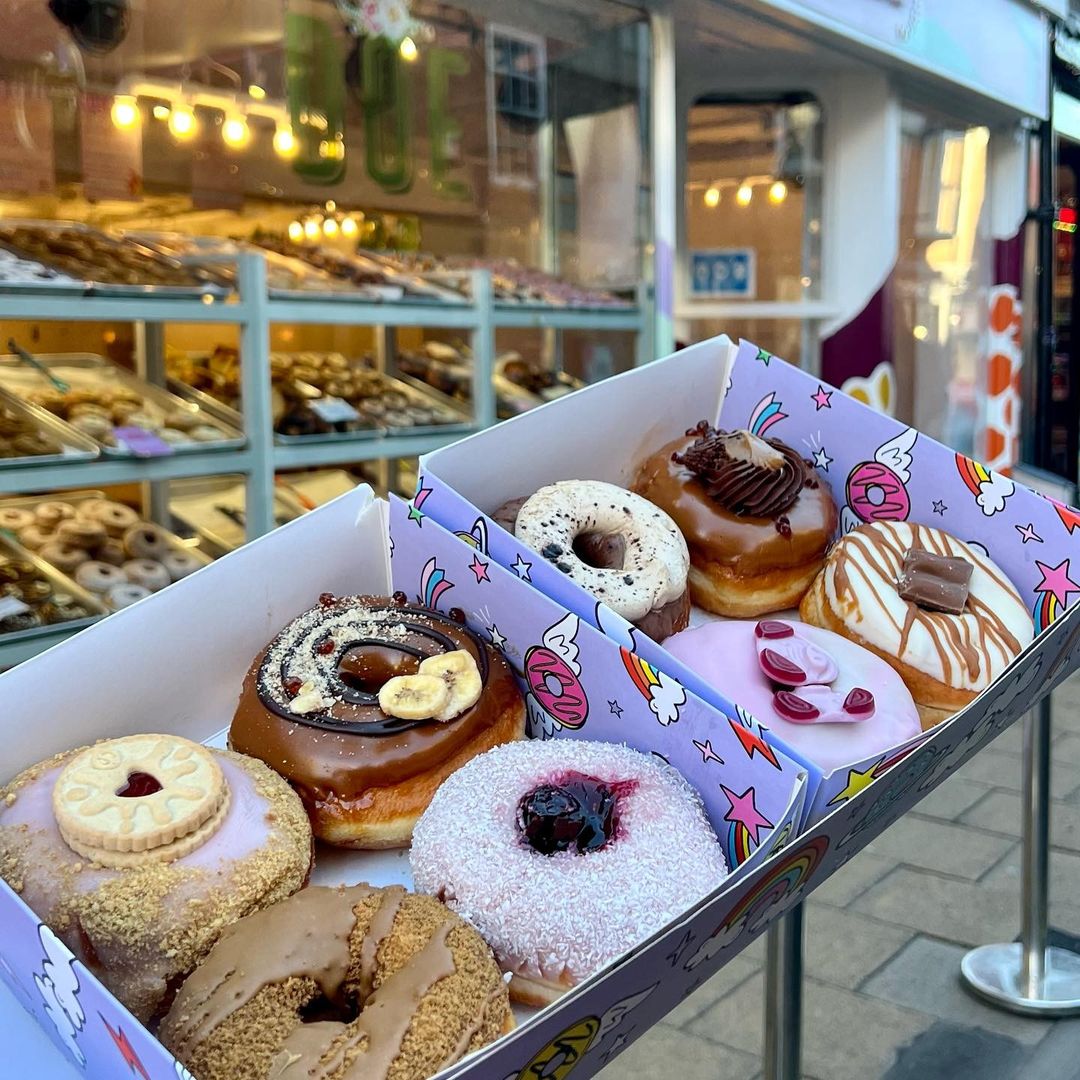 Unfortunately, the Harrogate store has been subject to antisocial behaviour that has left the store too damaged to open. The bakehouse have stated that "thanks to all of those who told me that claiming "antisocial behaviour" was abusive & stereotypical and that I "knew nothing" as tensions rise surrounding the damage. However, donuts are still available from other stores.
"Our other shops remain open, we've had to cancel our Harrogate pre-orders today & have sent all the stock to York, Layerthorpe & Clitheroe. This means they are rammed with donuts. If you're nearby. We've got your sugar fix."
"Harrogate customers: We've set up a pre-order for next Saturday – Our only option with this shop is to operate on a "preorder" basis until we work out a plan✨ www.doefoods.com 🎈
York locals, we've set Deliveroo to 25% off just because….. Well we now have mass donuts."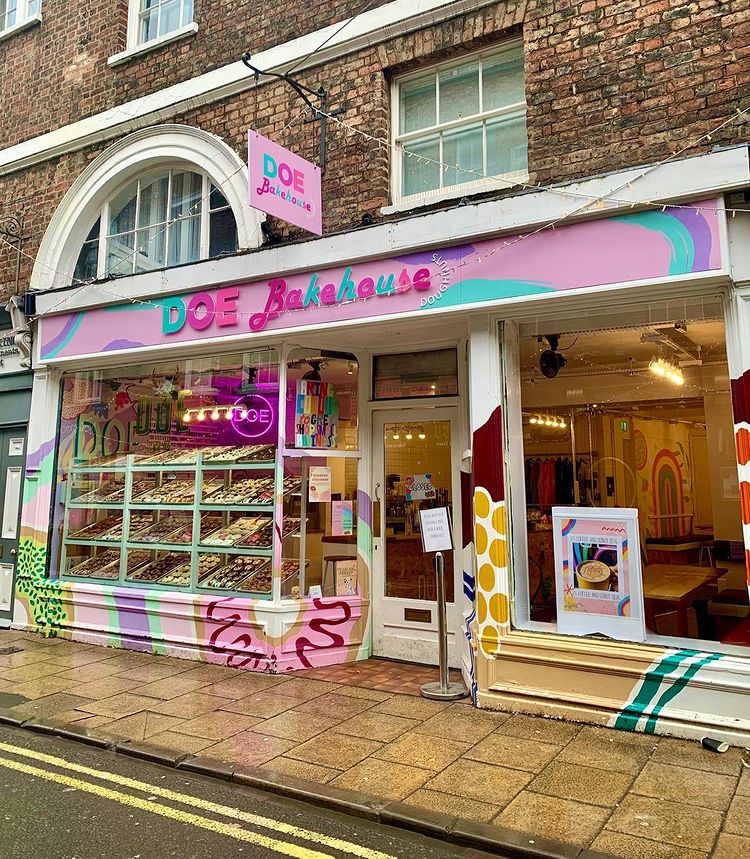 Read More: This bakery in Yorkshire is selling the most Instagrammable rainbow bagels
For more information, including the full range of donuts available from Doe Bakehouse, you can either pop into one of their stores or enquire online.
Feature Image- Doe Bakehouse
For more stories on everything food and drink related in Leeds, follow us on Facebook at The Hoot Eats.