It's that time of the year again, where the seasons change and with it, Trinity Kitchen brings us a whole new range of foodie options.
There's an equal measure of old familiars and some new flavours to test out, including Canadian inspired poutine; Greek gyros and burgers aplenty.
Keep reading to find out what the five new vendors are for autumn 2022.
Hong Bao Asian Street Food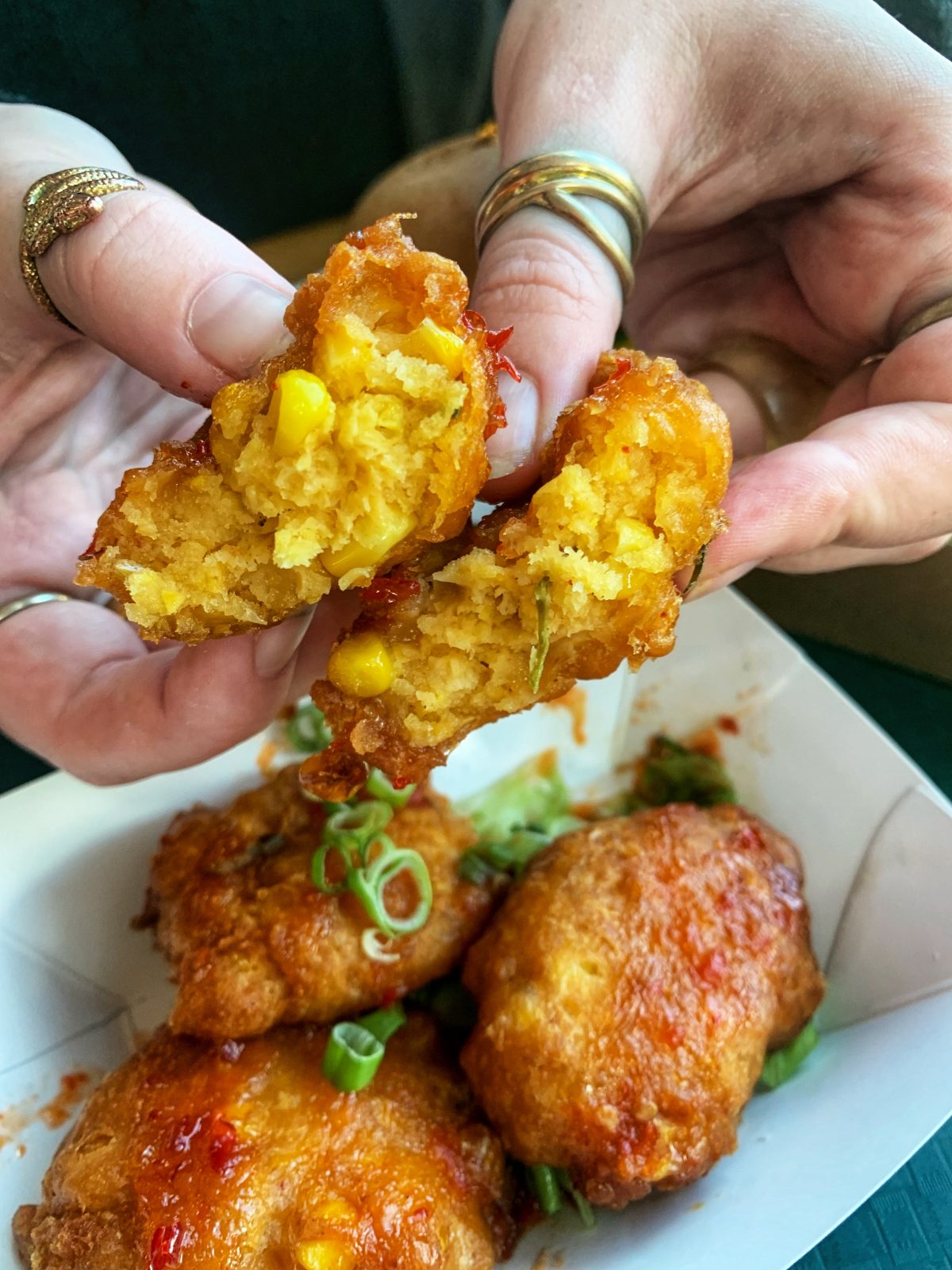 Hong Bao Asian Street Food is going to be your go-to option for all things tempura. Expect a range of dishes served up from the little van, including the likes of pork skewers, veggie tempura and a whole load of different curries.
Hoot recommends: The corn cakes are soft, sticky and packed with flavour- the perfect lunchtime snack.
Tikks Thai Kitchen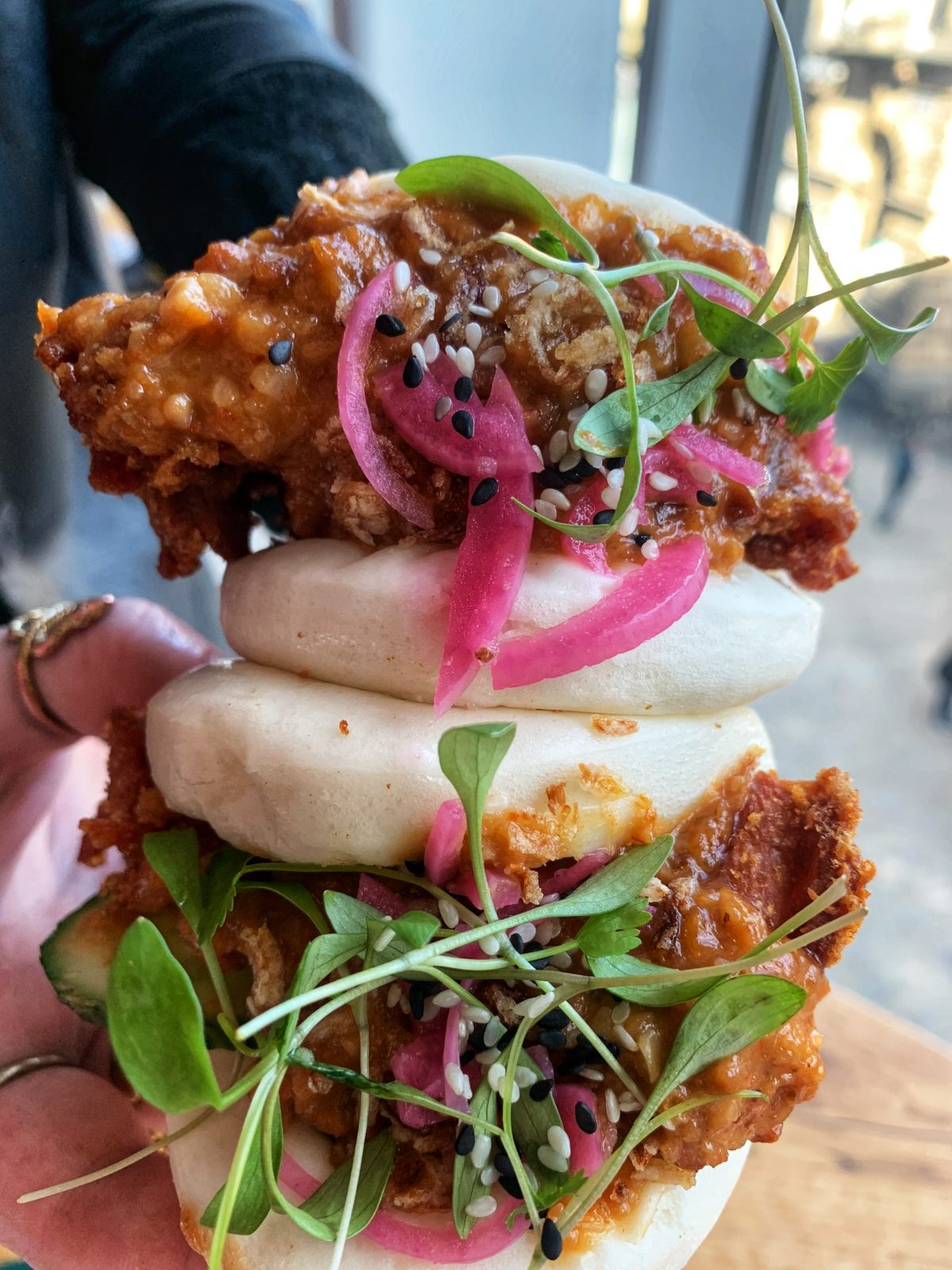 Serving British street food since 2017, Tikks' is a Yorkshire-own that you might recognise from Chow Down. Known for serving up delicious Thai curries; satay and sriracha bao buns and panko prawns, there's going to be plenty to choose from here.
Those that have checked out Yoi Fried Chicken over the summer will be excited to hear that this is a sister company of Tikks Thai Kitchen, so expect the same succulent flavours and spices, just within a different menu.
Hoot recommends: The chicken satay bao buns are our go-to option. Expect crunchy satay sauce between tender chicken thigh and fluffy baos.
Little Red Eats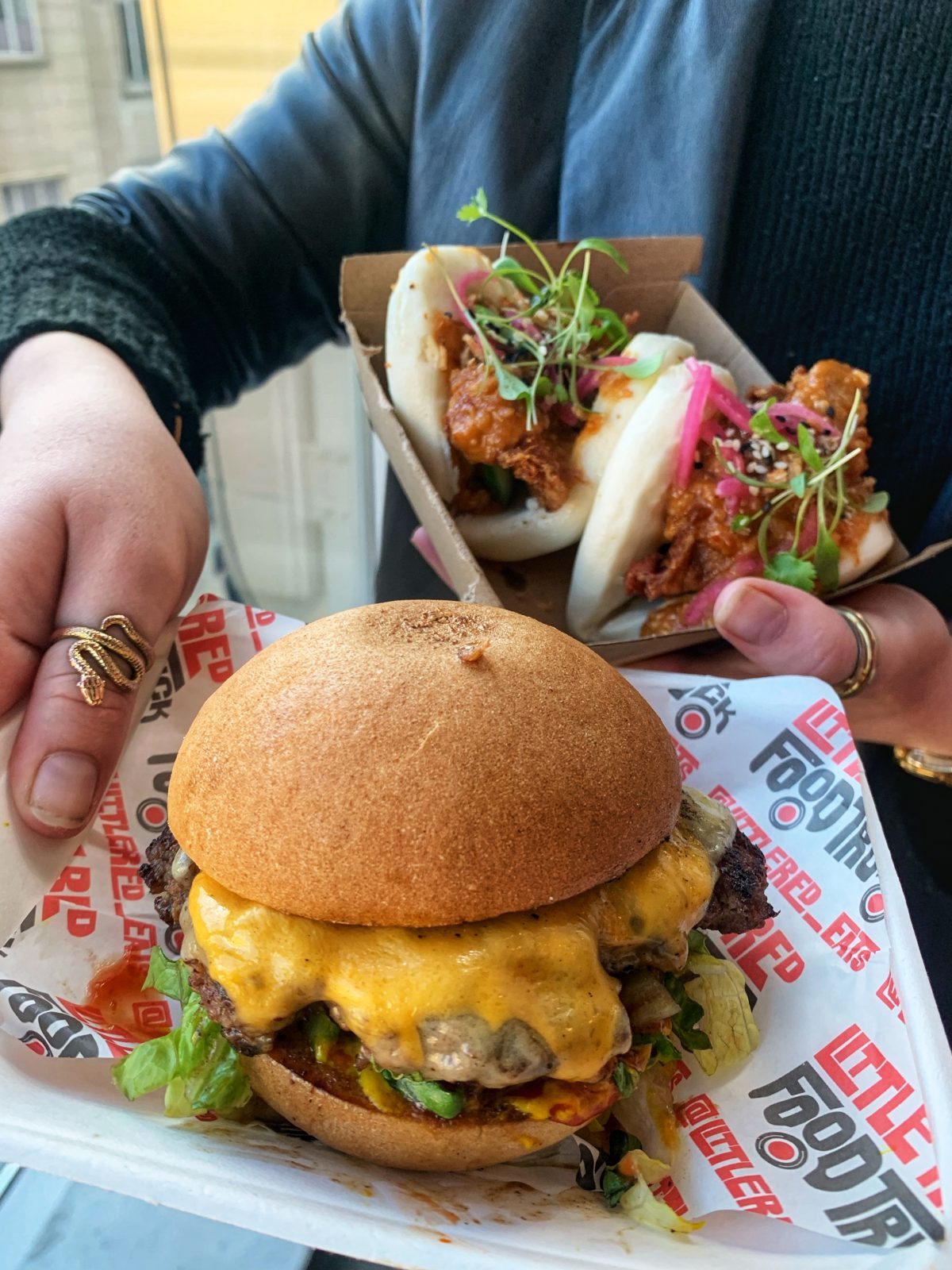 There's always a burger option at Trinity, and this time, you'll find your meat patty fix from Little Red Eats. Expect Cheesy, Smoky, Blue and Veggie options here alongside fries drenched in sauces, jalapeño poppers and much more.
Hoot recommends: There's a range of gluten free options available here, just ask the vendor for all the information you need.
Spuds & Bros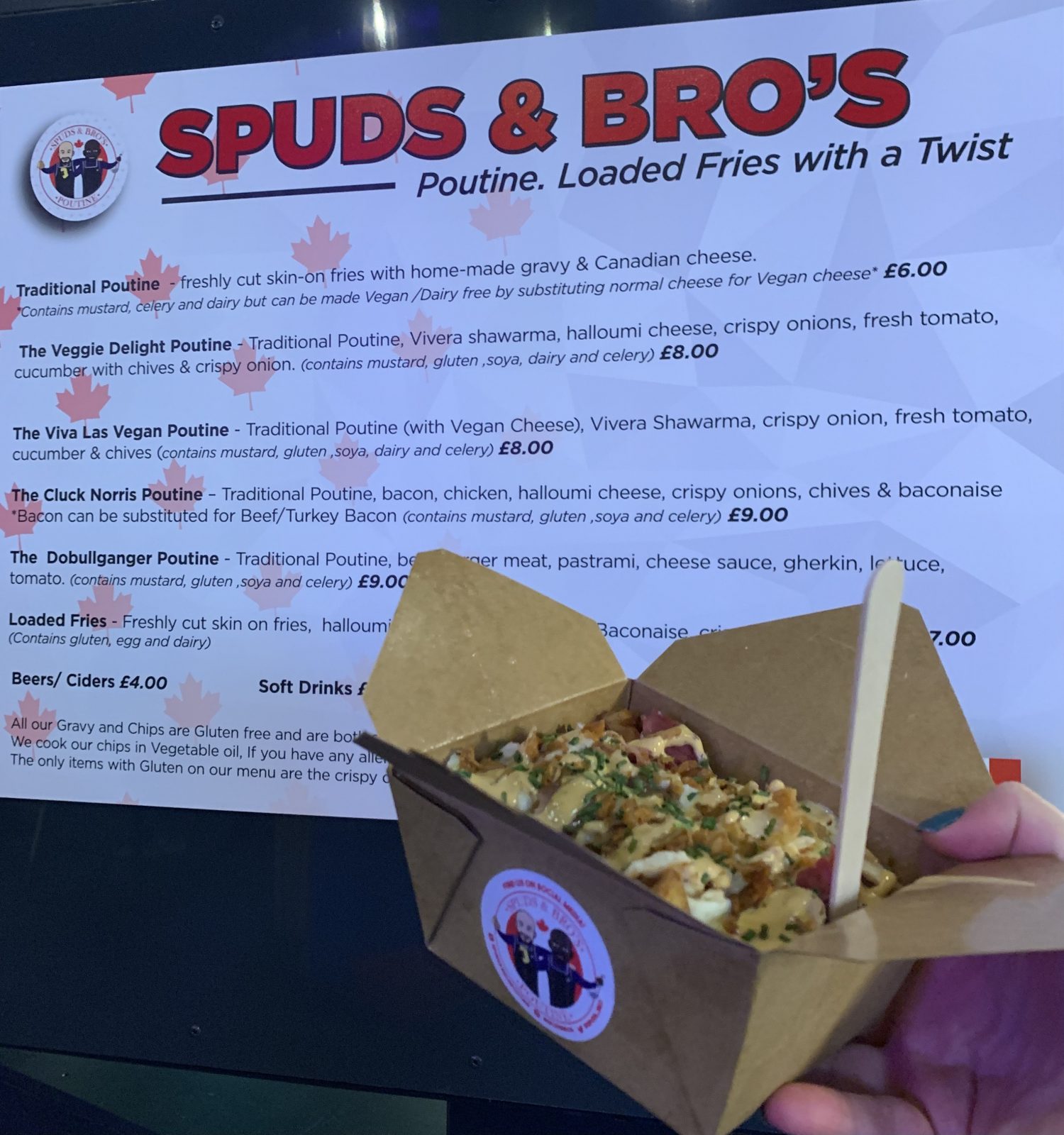 Spuds & Bros Poutine needs no introduction if you're a regular eater in the city centre. Serving up a concoction of cheesy, chippy, gravy filled bowls of winter warmer food, Spuds & Bros have poutine to serve the masses. Inspired by the taste of Canadian poutine, we recommend the halloumi serving, but any of their flavours are lip-smacking good.
Hoot recommends: Cluck Norris Poutine, it's traditional poutine packed with creamy cheese curds and potatoes before being topped with chicken, bacon, halloumi, crispy onions, chives and baconnaise.
Eat Like A Greek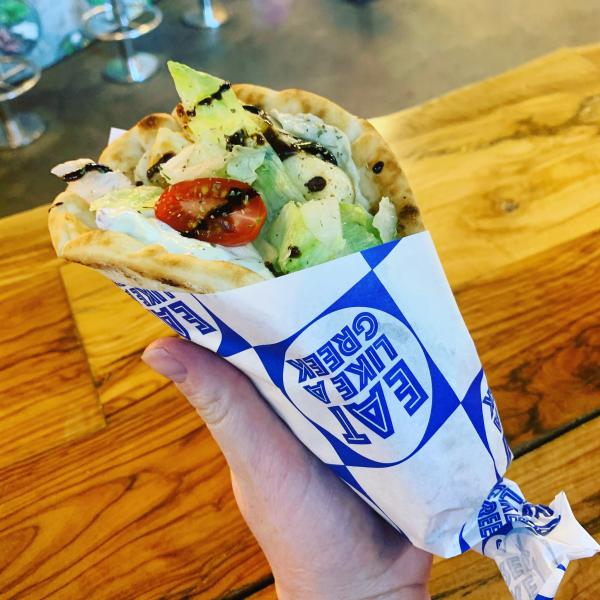 Now if you haven't spotted Eat Like A Greek from previous previous takeovers, now's your change to grab a bite of the gyros that's kept festival-goers well fed and warm throughout the summer season. The van returns after a long stint across the UK to bring signature gyros, with options like halloumi, pork and chicken to the table.
Read More: Charlie and the Chocolate Factory – The Musical is coming to Leeds
Feature Image- Trinity Kitchen