To celebrate the artist's debut album release, Holly Humberstone will be spending the night in Leeds chatting to us locals about
With a number of EPs already under her belt and collaborations with some of the UK's biggest artists of the decade – you'd be forgiven for thinking Holly Humberstone has been doing the festival circuit for years.
A name you're likely to have seen creeping later into the evenings towards and up the slots over the last few years – and now she's finally ready to release her full debut album just weeks after gracing us on the Main Stage at Leeds Festival.
And of course, what's an album launch without sharing the music with the most loyal of your fans first?
Holly Humberstone will be coming on the road and heading to Leeds to give the city an intimate night of tunes from Paint My Bedroom Black just a fortnight before its release.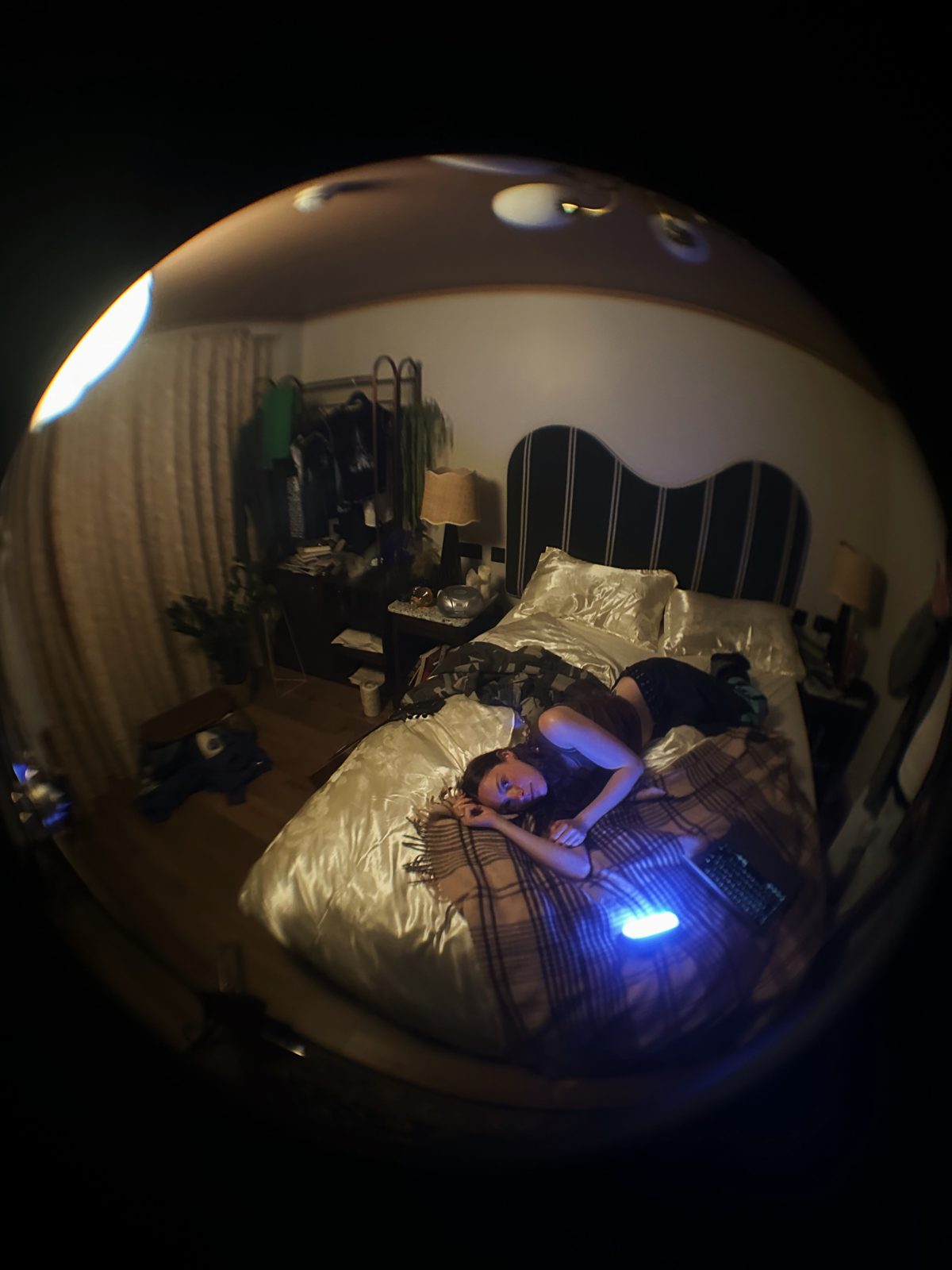 The Sleep Tight singer will be coming to Leeds to perform at The Wardrobe, all as part of a special Crash Records show on Thursday 2 October 2023.
Holly's album will then be released on Friday 13 October following the intimate album tour.
The full dates to catch Holly at her only live performances outside of festivals this year are as followed:

Wednesday 1 October – Jacaranda, Liverpool
Thursday 2 October – Crash Records, Leeds
Friday 3 October – Rough Trade, Nottingham
Sunday 5 October – Banquet, London
Monday 6 October –Vinilo, Southampton
Who is Holly Humberstone?
You might recognise the BRIT Rising Star performer from her Live At Leeds performance last year, or if you're an avid Spotify playlist listener, you'll have caught tracks like Can You Afford To Lose Me, and single Sleep Tight, which was co-written with The 1975's frontman, Matty Healy, on a hand-picked playlist over the last year or so.
Chuff Media says that 'Snapshots of Holly flit everywhere' – and we couldn't agree more. 'From last year's single "Can You Afford To Lose Me", performed on Late Night With Stephen Colbert, to playing Matty Healy co-written "Sleep Tight" for VEVO, taking festivals by storm from Coachella to her debut Glastonbury performance and Reading & Leeds. Humberstone has become one of the most loved breakthrough artists for her raw, unfiltered, confessional songwriting and distinctive, can-hear-a-pin-drop vocals, picking up fans from Olivia Rodrigo to Phoebe Bridgers, Sigrid to Glass Animals and Sam Fender, and inspiring the next generation of alternative pop acts including Tommy Lefroy, Katie Gregson-Macleod, and Matilda Mann, whilst collaborating with the likes of Jack Steadman in Bombay Bicycle Club and Griff.'
Holly Humberstone will also be performing on the Main Stage at Leeds Festival this weekend for those wanting to catch a glimpse of the artist before her album launch later this year.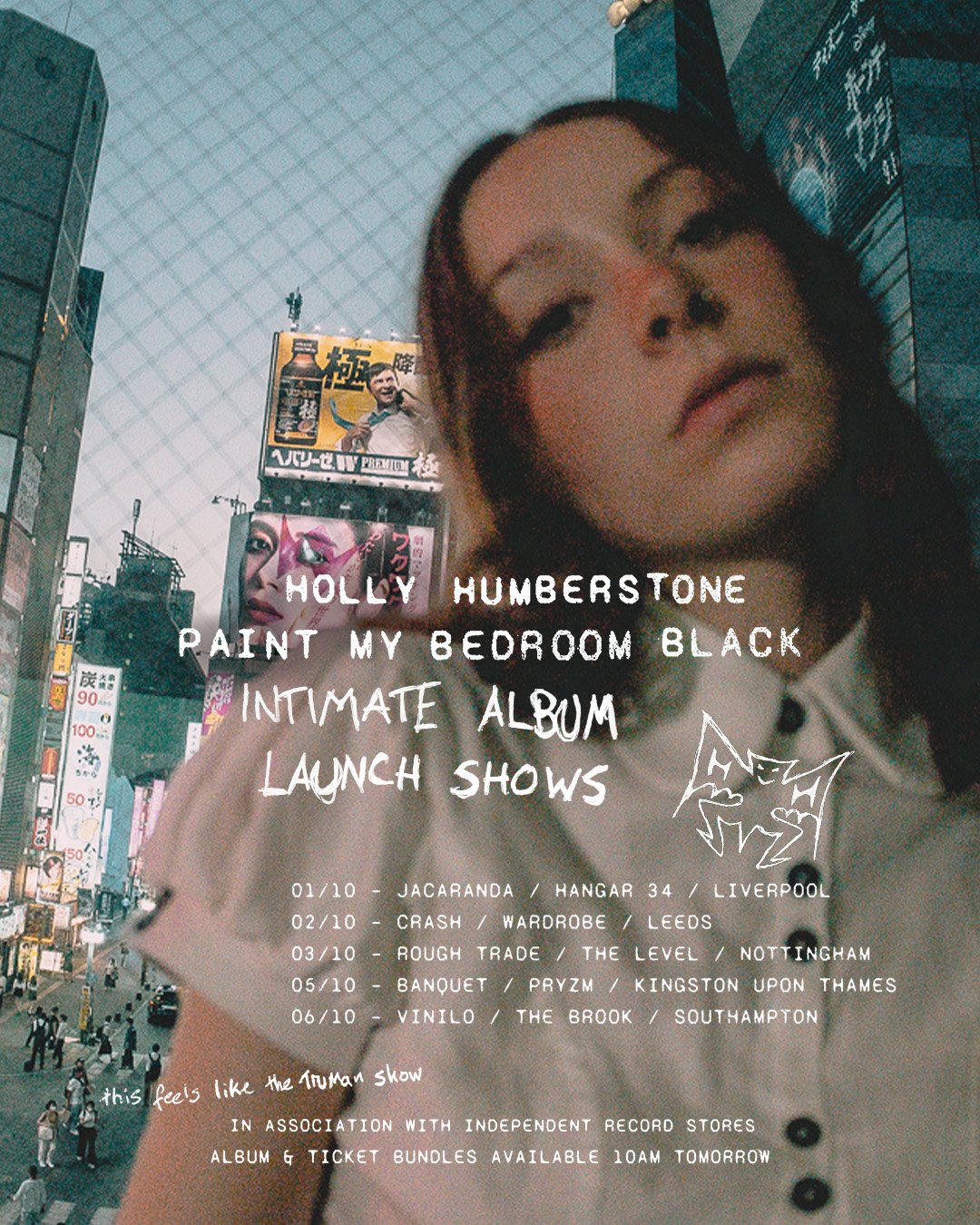 Read More:
Tickets go on sale this Thursday 24 August 2023 at 10am sharp.
If you'd like to bag yourself a ticket to Crash's intimate launch, visit the Crash Records website here.
Feature Image – Supplied, Chuff Media