Trinity Kitchen has announced its latest street food stalls for the festive season, welcoming five exciting new vendors and a DJ to its roster just in time for Christmas.
The shopping centre's street food kitchen will welcome Luigi Street Food, Spuds and Bros, Nelly's Barn, Bombay Grab and The Pickled Porker to its street food kitchen line-up, with the new vendors joining Trinity Kitchen's permanent vendors.
Trinity Kitchen's lively atmosphere will also see live DJs playing music on Thursday evenings, from 6pm to 9pm throughout the festive period.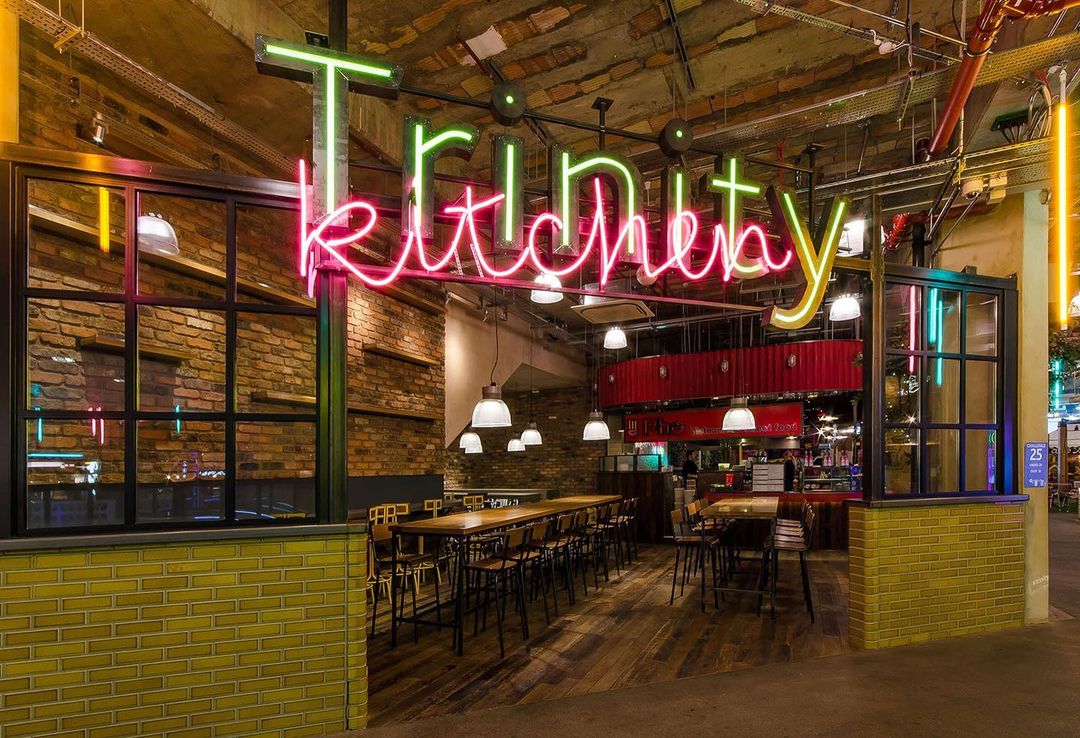 Taking over the bespoke street food van, converted from an old Peugeot J7 will be The Pickled Porker. Specialising in smokehouse classics using free-range and locally-reared produce, everything on the menu is smoked for a minimum of 12 hours over applewood, oak and hickory wood chips for maximum flavour.
Nelly's Barn, meanwhile, will be cooking up 28-day, dry-aged beef burgers with double-tasty cheddar – whilst their vegan kitchen offers guests plant-based southern fried chick'n with gravy and sauces to give an extra zing.
Poutine heroes Spuds and Bros will also be back by popular demand, serving their Christmas special The Brother Christmas Poutine, alongside their traditional range with a variety of different toppings and the option of gluten-free, vegan, and vegetarian gravy.
Luigi Street Food is also joining the line-up in their custom van, serving folded calzone-style pizzas with a range of different fillings alongside mouth-watering cheese and tomato fried risotto balls.
And last but definitely not least, Bombay Grab will offer the chance to indulge in British classics with an Indian-inspired twist. Think crispy julienne fries seasoned with chunky chaat masala, tandoori fried chicken strips with ruby ketchup and cumin mayo, and the 'Rajasthan bacon naan' with cream cheese and tomato chutney.
Trinity Kitchen rotates several new food retailers every few months, offering visitors a mix of different restaurants, bars and street food vans.
Josie Towning, Food and Beverage Manager at Trinity Kitchen, said: "We are pleased to announce our latest changeover here at Trinity Kitchen, welcoming a variety of new vendors who are arriving with a range of new dishes for guests to enjoy.
"We're sure that there will be something for everyone to try, and now with live DJs on Thursdays, we are turning up the entertainment levels, too."
The new arrivals will be at Trinity Kitchen trading alongside permanent outlets Archie's, Pho, Rola Wala, Tortilla, Pizzaluxe, Absurd Bird and Doner Shack.
Feature image – Luigis Street Food