Temple Works in Holbeck is a magnificent Grade-I listed building drenched in history and is famous for a number of reasons, and rightly so.
Known for it's incredible Ancient Egyptian design, the former flax mill was built back in 1836 and covers over two-acres of land.
Even today it is a sight to behold, but in the 19th century it was a feat of gargantuan proportions. In fact, the huge factory floor, where more than a thousand people used to work, was once the single biggest room in the entire world, cool right?
And it doesn't just stop there, in order to maintain the correct humidity levels in the mill, sheep would live on top of the building and graze all day long on the grass-covered roof. This would ensure that the linen thread would not dry out and therefore wouldn't break.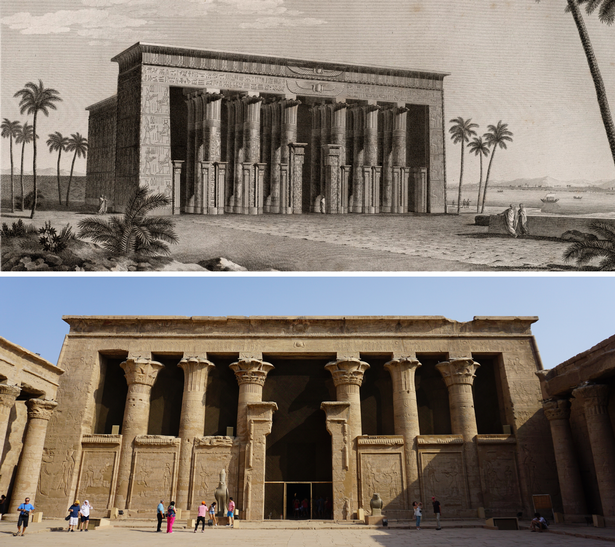 Throughout this time Leeds became the epicentre of the flax industry, with Temple Works becoming a focus point in the city.
Just a few years after it was built it even became a hub for futuristic technological advancement when the problem of getting the sheep onto the roof was solved with the invention of the first ever hydraulic lift.
Temple Works became a conventional textile mill in the year 1900 before morphing into the northern headquarters of Kay's catalogue during the 1950s.
View this post on Instagram
Sadly it now sits derelict and lifeless, in desperate need of rejuvenation and restoration.
After a recent restoration plan from British fashion house Burberry fell through, the mill now lies in the hands of the CEG Group. Currently Leeds City Council are exploring the potential for it to be used as the base for British Library North which would be a fantastic way to rejuvenate such an important and iconic building.
Take a look at our Short Stuff series where we explore Leeds to uncover all the hidden gems, interesting facts and places to visit in our city.
Read more: Your ultimate guide to Leeds' Corn Exchange
Feature image- The British Library