There's no reason you can't still go to the pub as usual, even if you are going alcohol-free this January.
According to an article in the Wall Street Journal, those abstaining from alcohol as part of a Dry January challenge has jumped from 3.9 million people in 2020 to over 6.5 million this year. This said, record numbers of people are choosing to go without booze all year round. In fact, the trend of non-alcoholic drinks is so popular that the first alcohol-free off license has opened (and is thriving) in London.
The main reason for abstaining from alcohol, according to a recent Evening Standard podcast, is to improve mental health and there are plenty of testimonials around to suggest that this lifestyle change is having a positive effect. is to improve mental health and there are plenty of testimonials around to suggest that this lifestyle change is having a positive effect.
Whether you're a longtimer or a newbie to the alcohol-free scene, Leeds has some of the best mocktails to try around. Here's some of our favourites…
Issho- Shiso Smash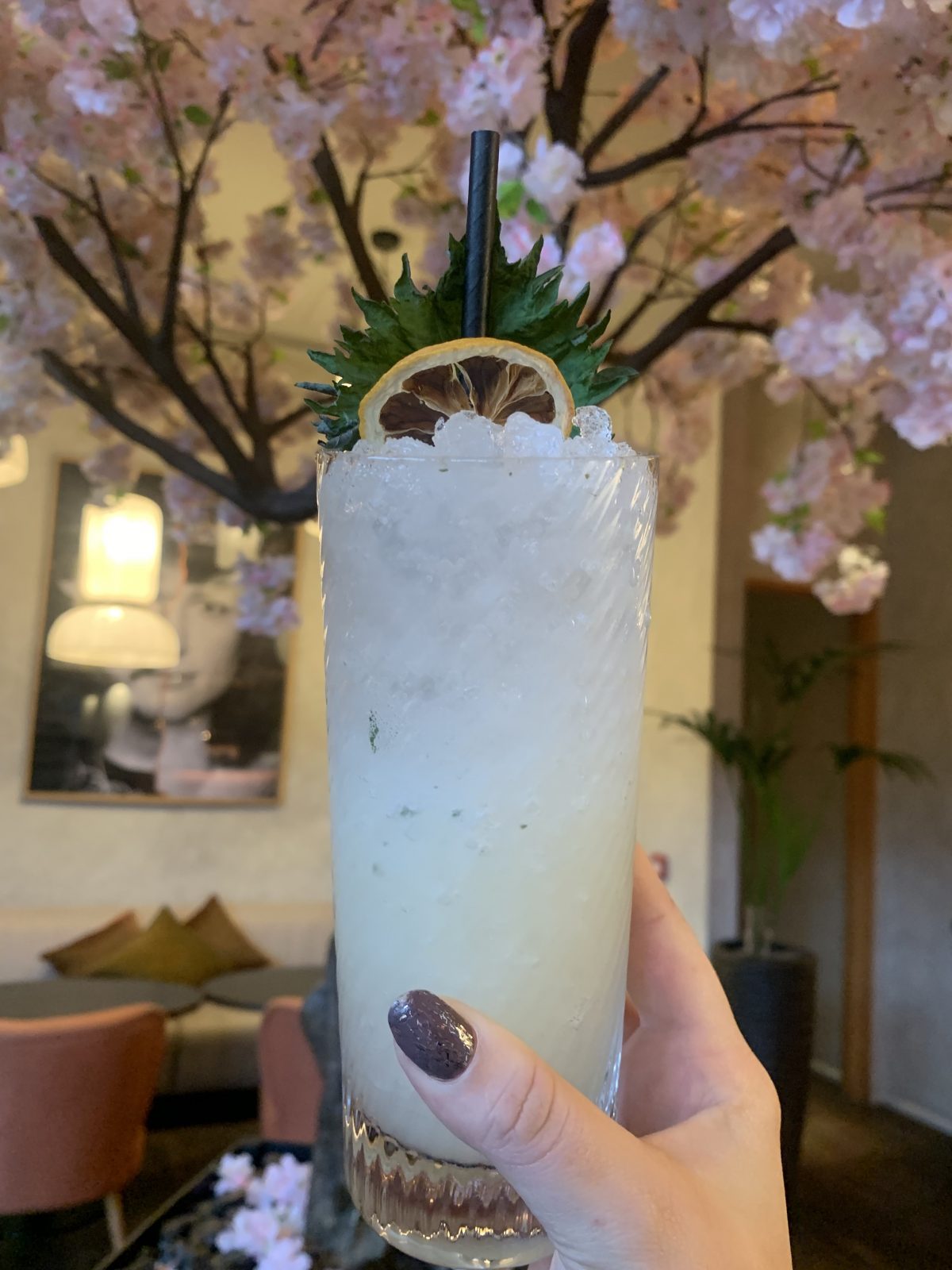 Non-alcoholic drinks are twice as refreshing than their boozy counterparts and but that doesn't mean that they can't taste alcoholic. The Shisho Smash from Issho is made from Seedlip Spice 94, an alcohol-free spirit distilled in the same way as an other spirit: just without the boozy bit. It's a sophisticated blend of Allspice berries and Cardamom, mixed in with lime juice, sugar syrup, elderflower cordial and topped with Shisho leaves.
Find out more here.
Read More: The Issho Ki No Bi menu offers some of the best Japanese fine-dining in Leeds
Neighbourhood- It's About To Happen
The It's About To Happen mocktail from Neighbourhood is packed with wintry spices that'll keep you feeling warm and cosy whilst its still cold outside. Think gingerbread syrup, pineapple juice, lime juice, topped with lemonade and brought to life with Neighbourhood street art- it'll be the sweet combination of flavours to get you through Dry January if you're with others that are drinking.
Find out more here.
Grand Pacific- Coconut and Pineapple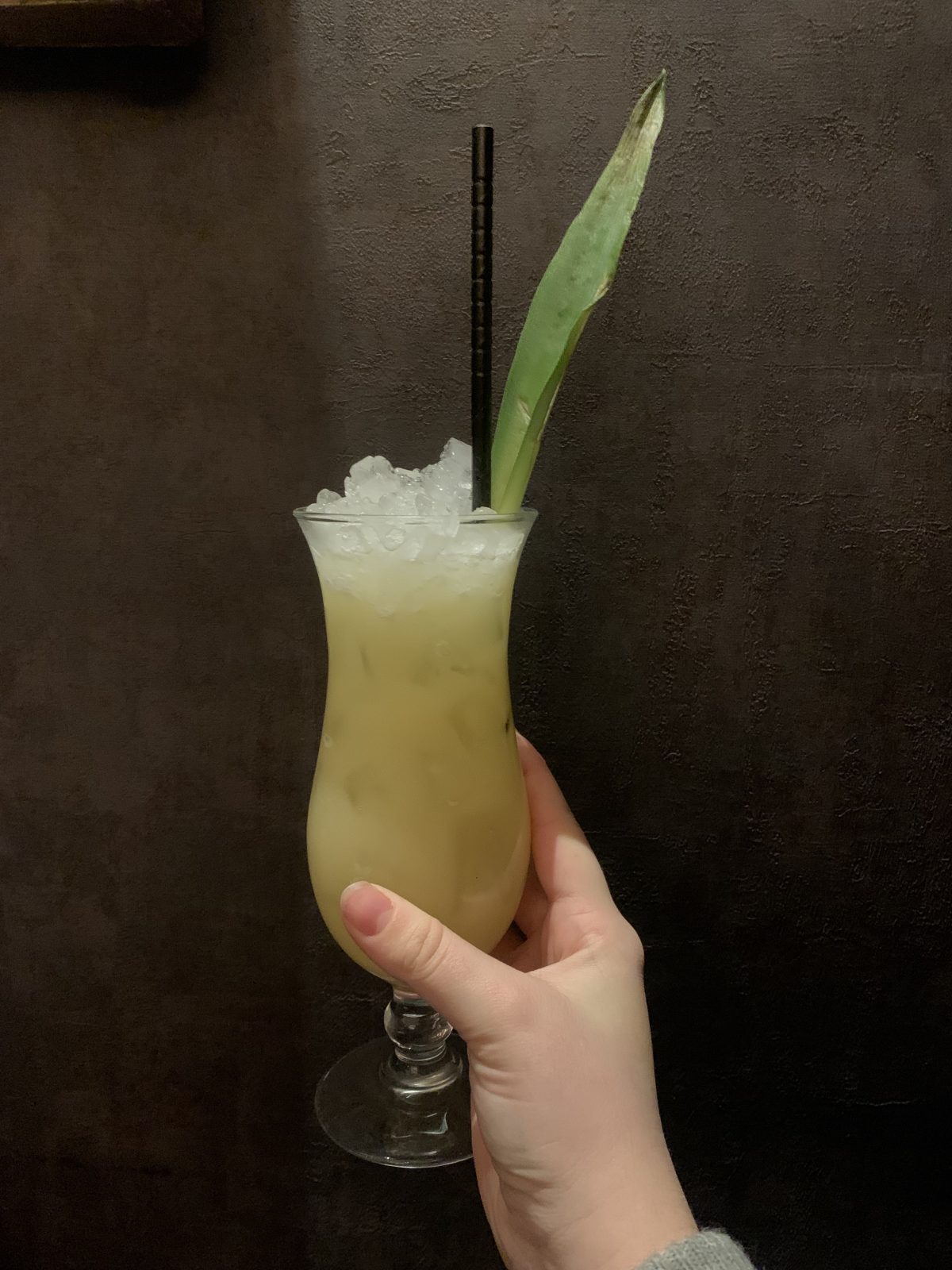 Made up of coconut, pineapple and lime, this mocktail from Grand Pacific perfectly matches the rich palette of the high-tea spot. Having recently undergone renovations, the Grand Pacific inside the Queens Hotel is a fine-dining spot that fuses the best of British and Asian food and drink, and naturally their selection of cocktails and mocktails is no exception to this.
Find out more here.
Banyan- Fruit Bomb
Raspberry, grendline, cranberry, orange and fruit jam- this is a sweet mocktail that is sure to get the booze-free party started. This eclectic combination of flavours is available from Banyan's city centre location, as well as their bars in Ilkley, Roundhay, Horsforth and Harrogate.
Find out more here.
Read More: Banyan is offering 50% off all plant-based dishes for Veganuary
The Botanist- Rhubarb and Sage Spritz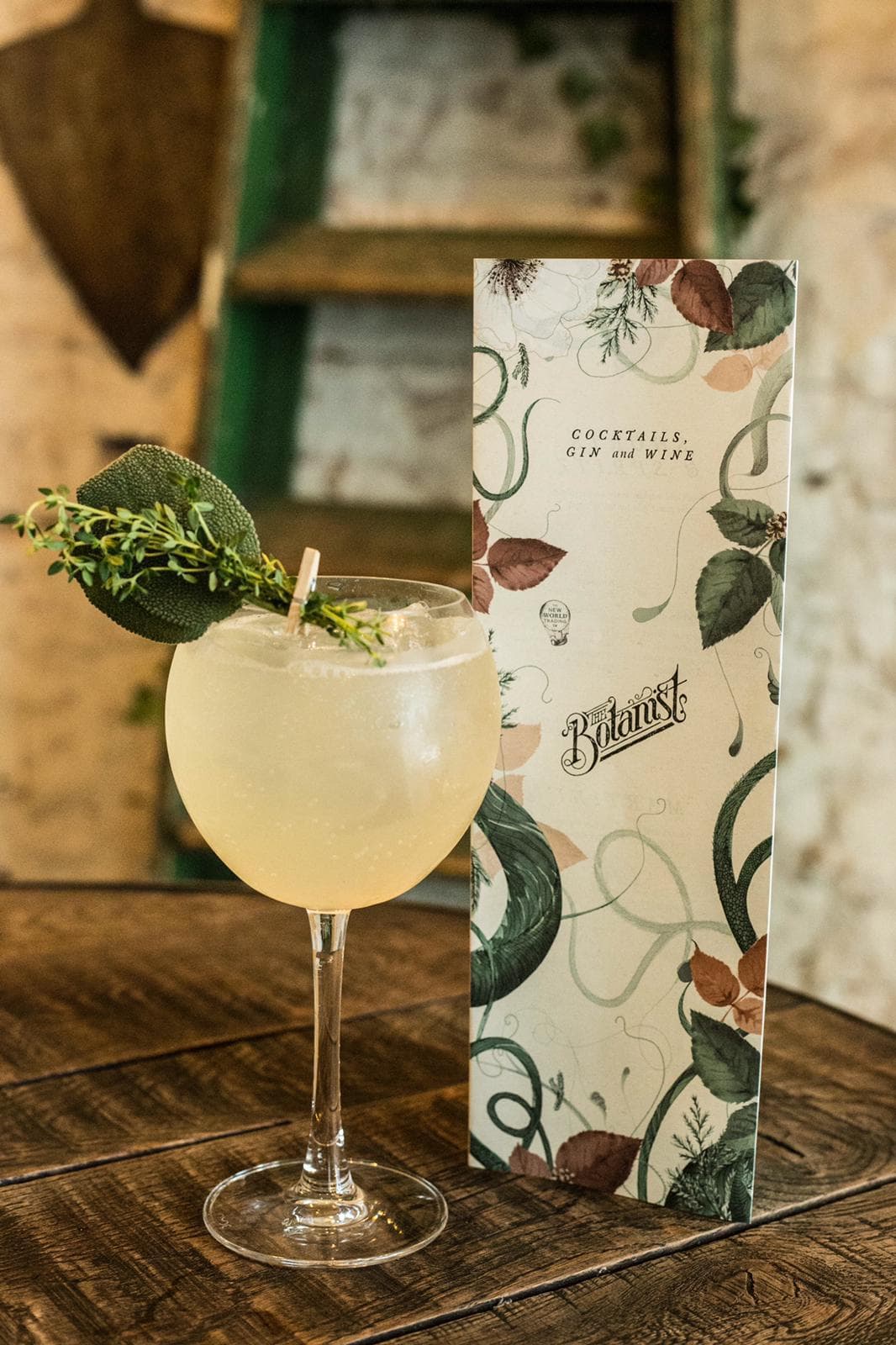 If you're looking for a cocktail that replicates a boozy original, The Botanist will have you covered. Made from rhubarb & sage syrups & lemon juice and topped with ginger ale, this sweet concoction will make any cravings for an alcoholic cocktail subside with its refreshing taste. Available in the heart of Leeds city centre adjacent to Trinity shopping centre, the bar is a great post-work drinks spot.
Find out more here.
Angelicas- Green Forest
If you're looking for a healthy mocktail that's full of feel-good flavour, the Green Forest at Angelicas seems like an ideal alternative. Shaken up from Ever Leaf, lemonade, apple juice and honey syrup, the rich flavours are there to be savoured, but that doesn't mean it won't go down as smoothly as an alcoholic cocktail.
Find out more here.
Lost & Found- Hedgerow Cooler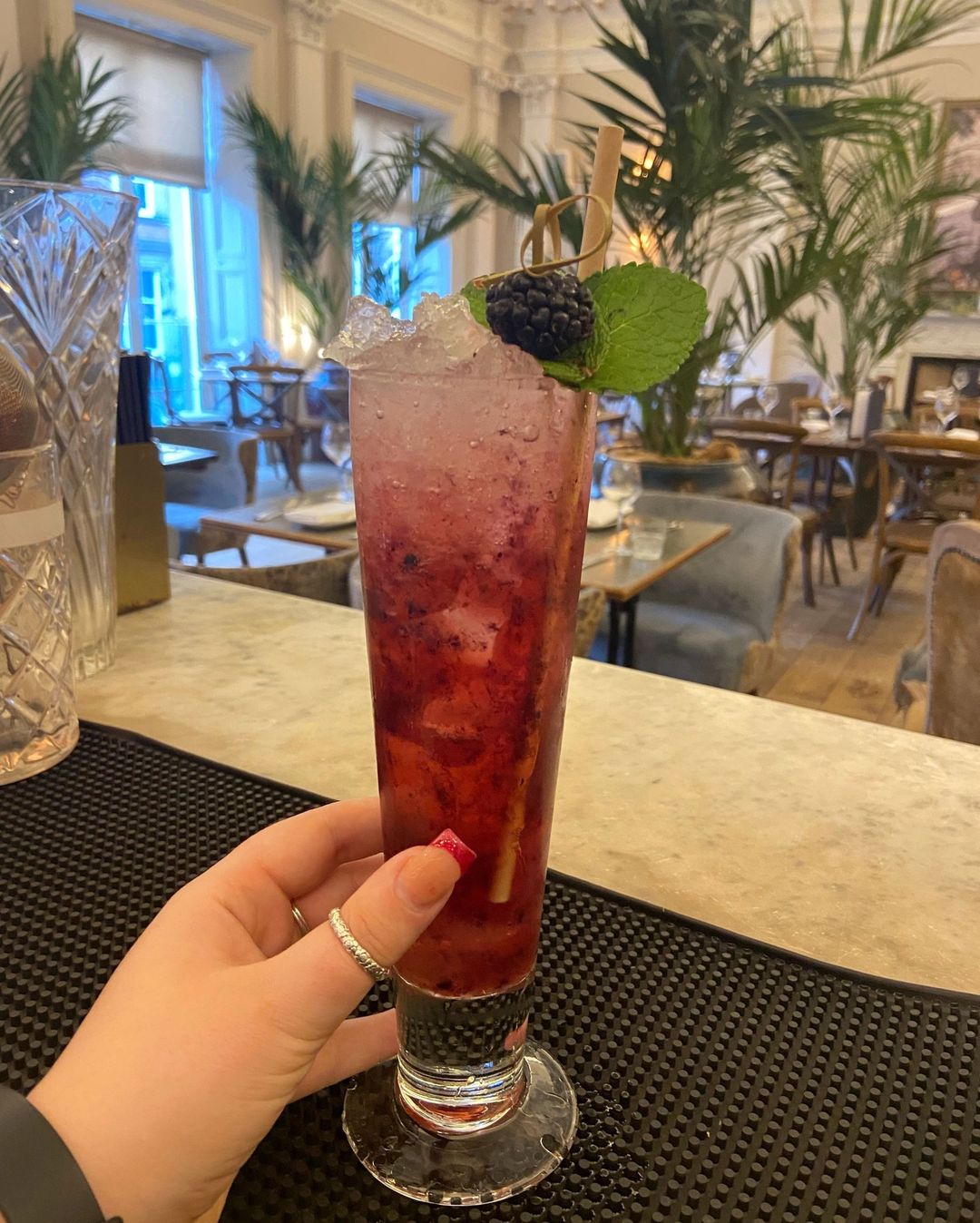 Blackberries, apple juice & lemon juice, lavender syrup and soda with plenty of ice and topped with a blackberry and mint leaf, this refreshing mocktail sounds like a refreshing alternative to a boozy cocktail that has more flavour than its boozy predecessor. Located alongside other non-alcoholic favourites like Seedlip Espresso Martinis and the low-alcohol Hayman's Small G&T with just 0.2 units of alcohol per serve.
Find out more here.
Bundobust- Kachumber Cooler
The test of a perfect mocktail is that they can can stand on their own and create a unique combination of flavours without the need of alcohol- and that's exactly what we think of when we see the Kachumber Cooler at Bundobust. Made up of cucumber, mint and lime, topped with Pomegranate and soda, it sounds refreshing and full of flavour without trying to replicate a boozy cocktail.
Find out more here.
Kirkstall Bridge Inn- Low Alcohol G&T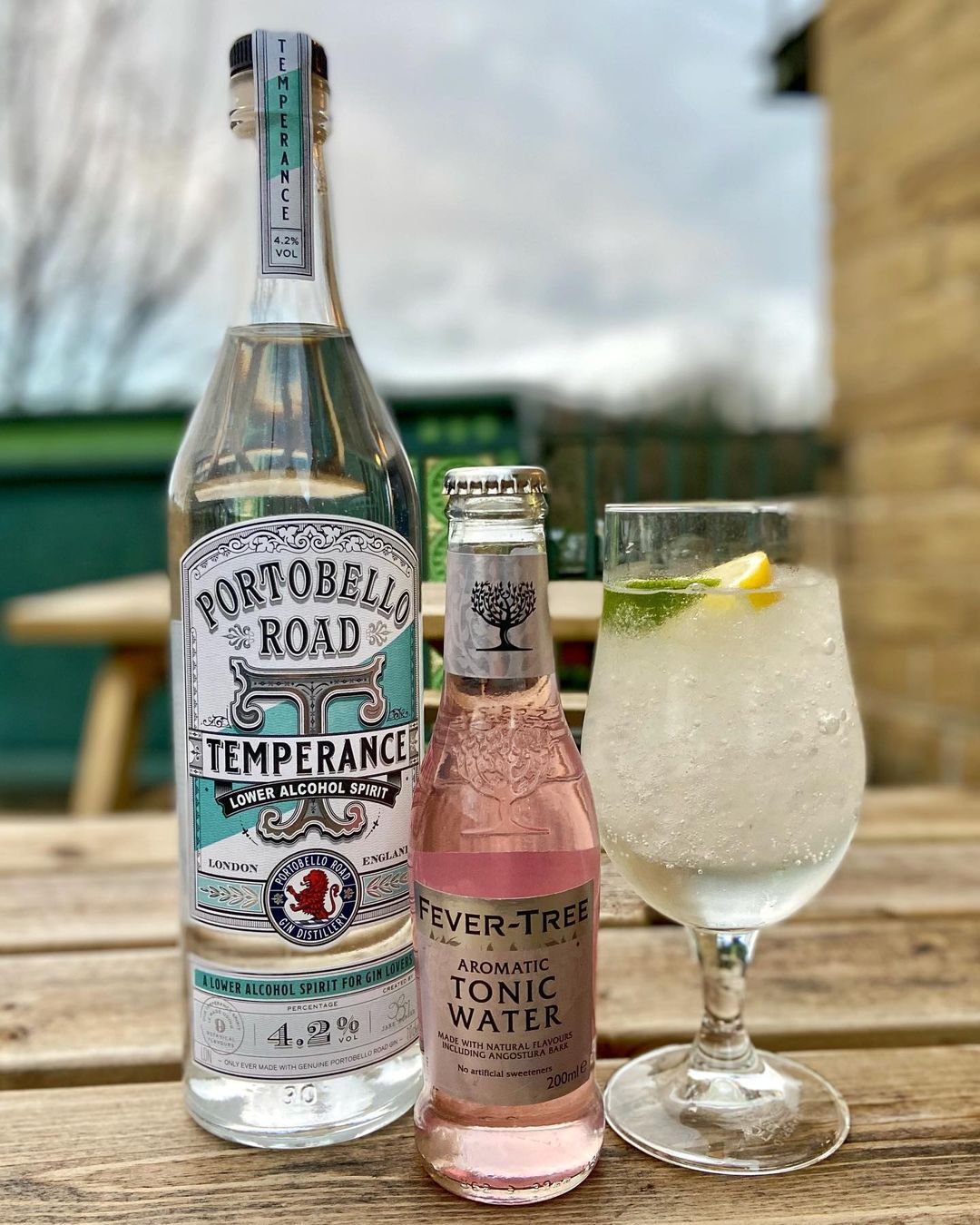 If you're drinking mindfully this January rather than giving up on the booze altogether, the Kirkstall Bridge Inn in Kirkstall have bottles of low alcohol Portobello Road Gin and Fever Tree tonic to offer you the combination you need. Pair with their winning January food offers- a pizza and a side for a tenner, and you'll be beating the new year blues in no time.
Find out more here.
Read More: All the Leeds January restaurant deals, discounts and offers to try in 2022
Feature Image- Neighbourhood
For more stories on everything food and drink related in Leeds, follow us on Facebook at The Hoot Eats.