It's that time of the year again.
New year means new Trinity Kitchen food trucks, and for the next nine weeks there's going to be plenty of winter warmers to tuck into.
Expect burgers, bhajis, bagels and everything in between from five street food vendors, including some newbies and old favourites.
Keep reading to find out what our team will be picking up on their lunch breaks this year, and what to expect from each of the vendors.
The Golden Cricket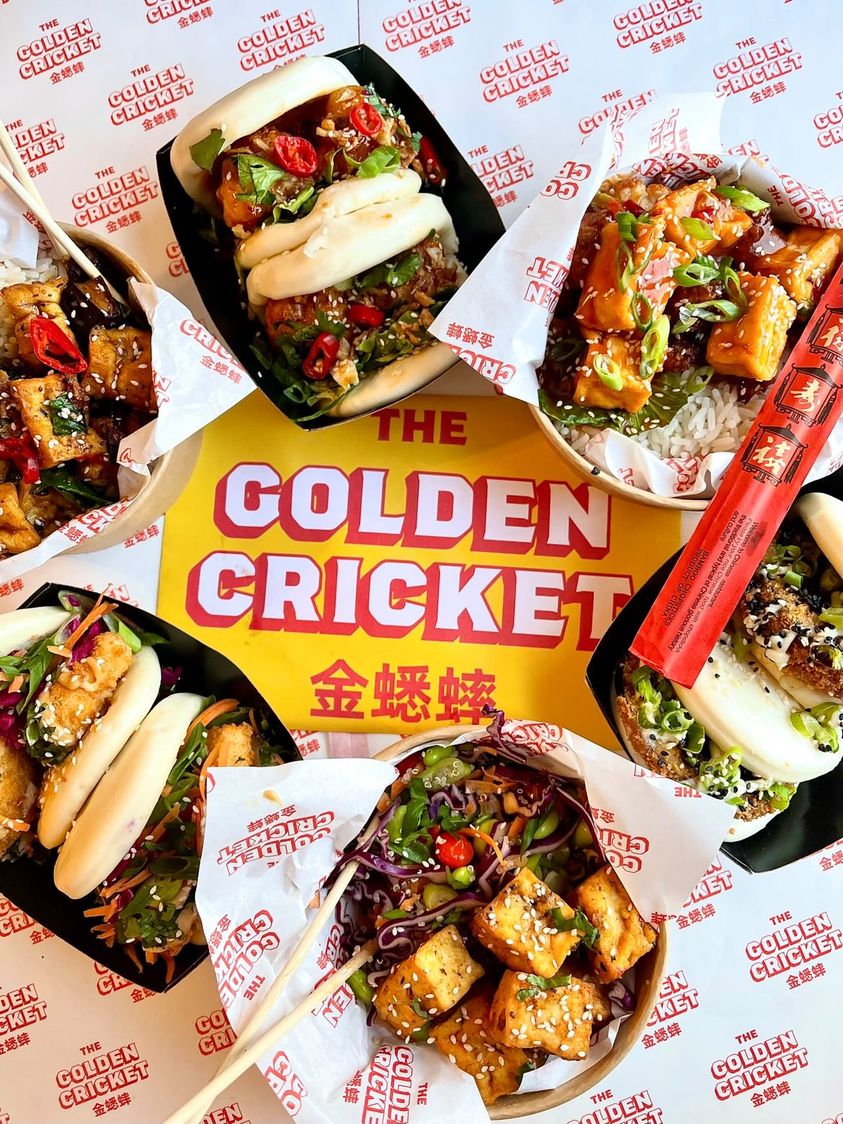 A new concept from Mans Markets, expect a truly sensational vegan menu. We're expecting spring rolls and bao buns to make an appearance, alongside tofu miso salads, salt and pepper chips and even kid-sized portions for your 'little grasshoppers' too.
Little Red Eats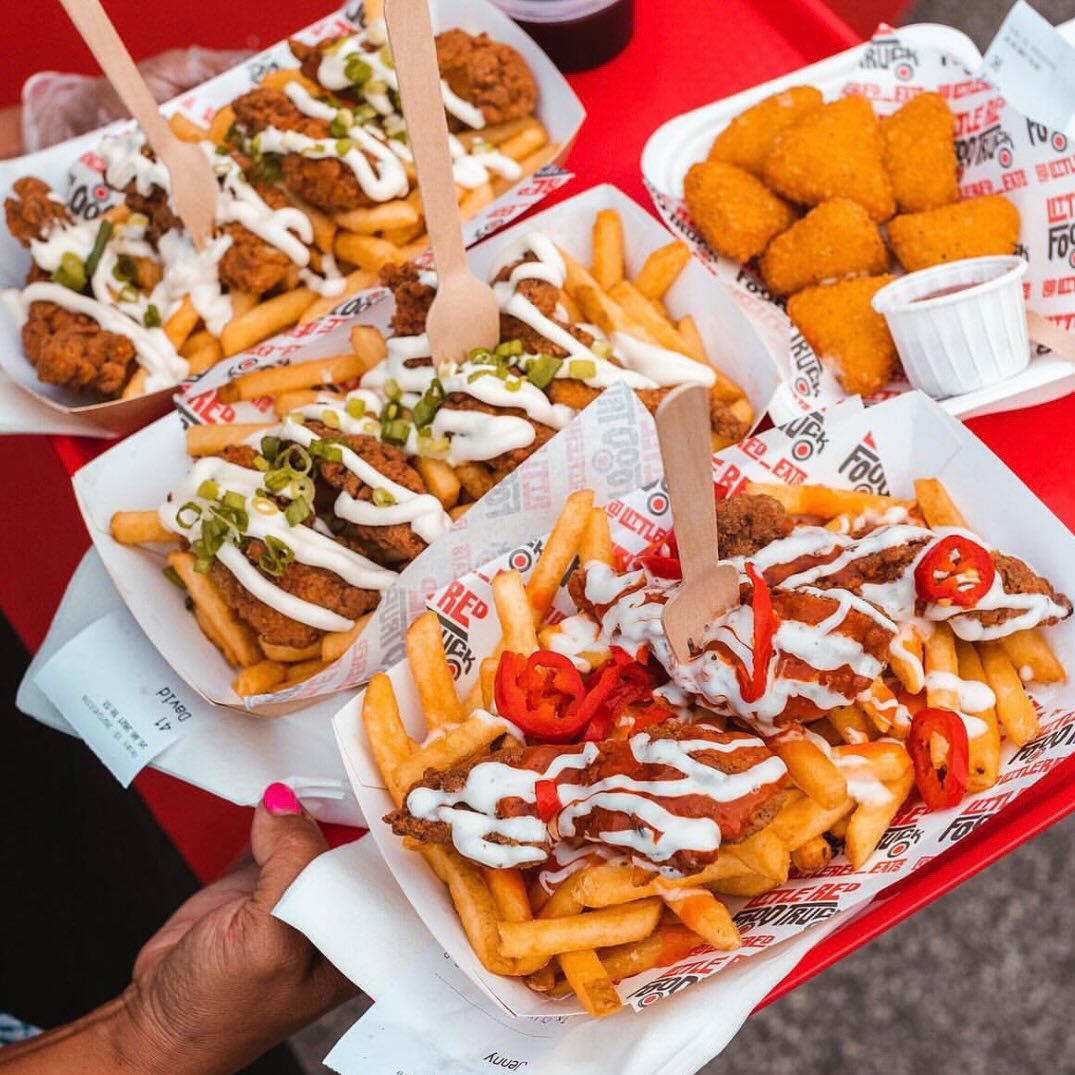 There's always a burger option at Trinity, and returning once again for the new year is long-standing favourites Little Red Eats. This time, they're all about fried chicken so expect burgers, tenders and all sorts of loaded fries.
The Spicy Biker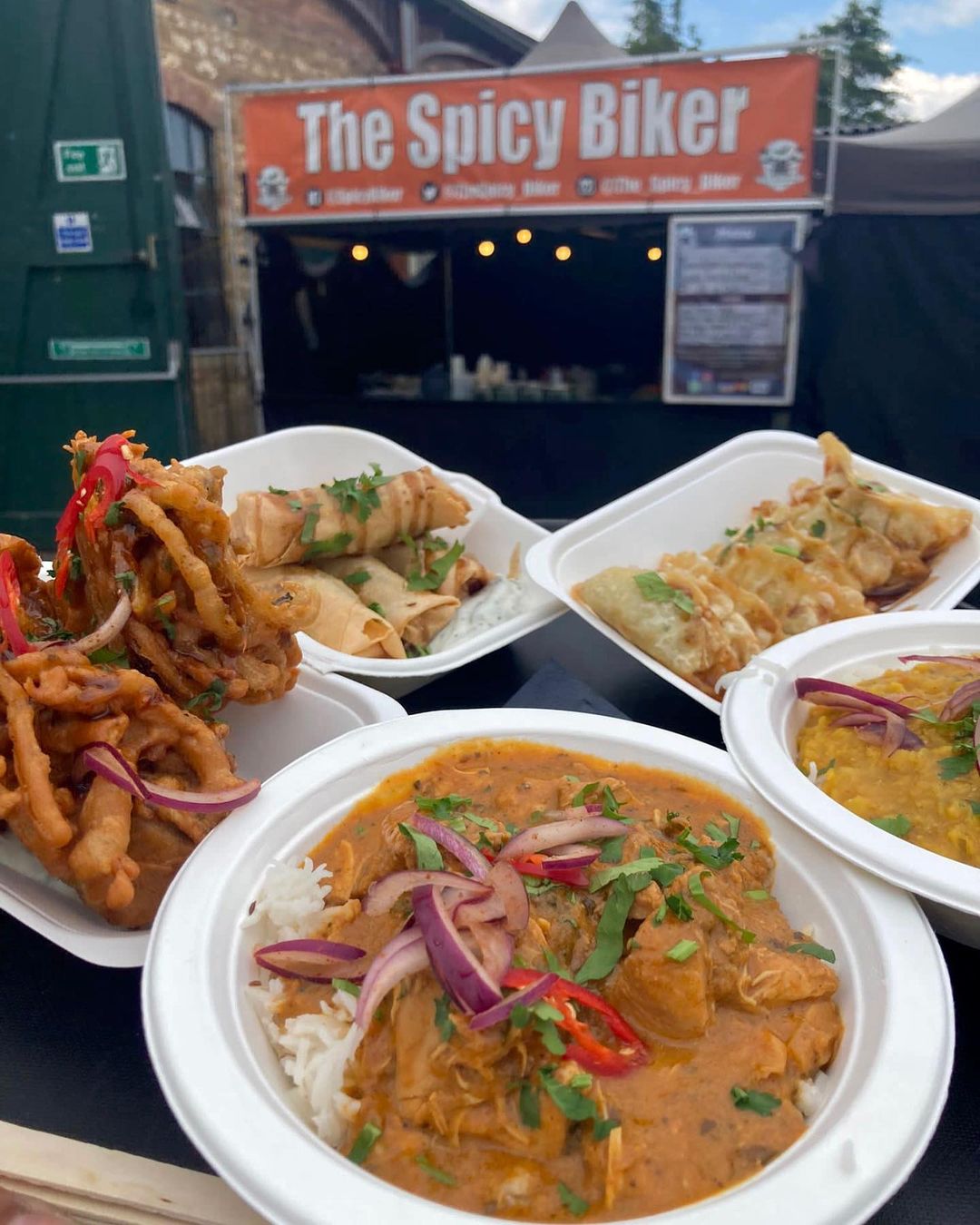 Winter warmers are available in bucketloads at Trinity Kitchen this month, but one place bound to warm you from the cold is The Spicy Biker. On hand to serve up some delicious combos at the street food site until early March, expect servings of authentic Indian cuisine inspired by their mother's kitchen with a spicy biker twist, with everything from bhaji boxes to curries, chaat bombs and samosa to taste test.
Yorkshire Cheese Grill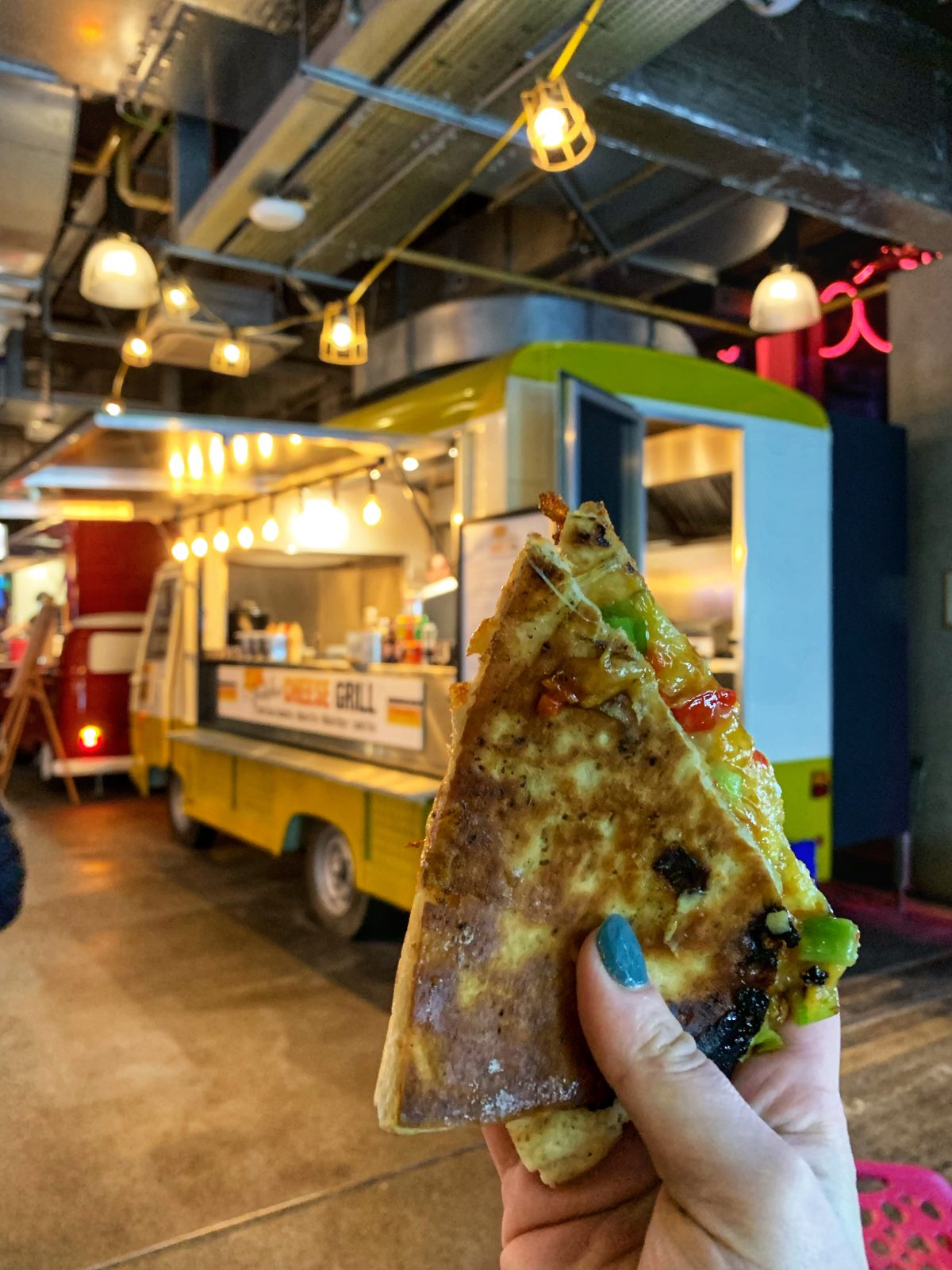 Naan bread, rolls and big bits of bread toasted to perfection and dripping with Yorkshire cheese- that's exactly what to expect from returning favourite Yorkshire Cheese Grill. Whether you want a bite on your lunch break or something to warm up your stomach on a cold wintry day, you'll find something to love here.
The Bad Boy Bagel Co.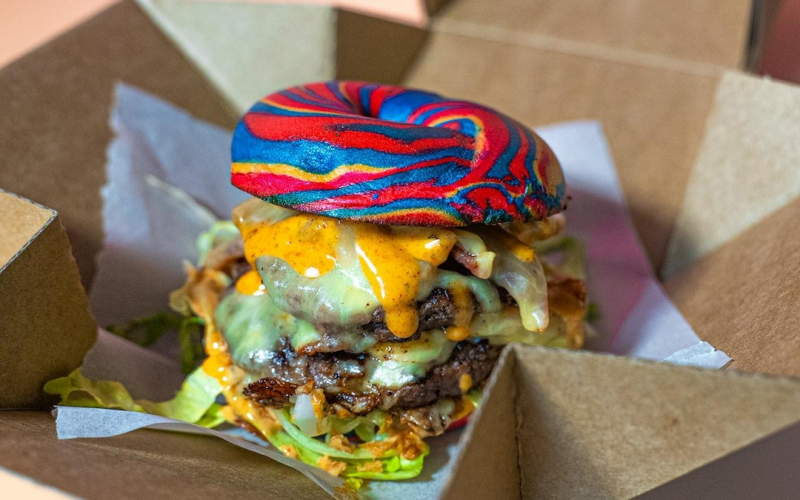 We've just passed National Bagel Day (15 January every year, get it in your calendar) but that's not stopping us from stocking up on bagels – and The Badboy Bagel Co. is the place to go for (you guessed it) the best and most mouth-watering bagels that you can get your hands on.
Boasting the 'baddest bagels around', The Badboy Bagel Co's best-selling picks include The Juicy Hog, which comes oozing with cheese and is loaded with BBQ pulled pork, maple smoked bacon, crispy onions, Bad Boy sauce, and BBQ sauce. There's also the Sweet But Pyscho bagel, which is delicious buttermilk fried chicken breast dipped in hot honey sauce, served with slaw and pickles.
Feature Image- Little Red Eats