September has brought both the sunshine and a whole host of new openings with it this month.
From exciting brunch spots to children's play areas, coffee shops, Indian restaurants, taprooms, kitchen takeovers and £2 million renovations – there's so many new spots to check out across the city this month.
Keep reading to find 16 different places that have just opened, ready to open or coming soon to Leeds City Centre and beyond…
Opening in the next month or so…
All the places confirmed to open in Leeds City Centre and suburbs this month.
Pizza Loco
Inside Meanwood Tavern, Stainbeck Road, Meanwood | Opening Thursday 7 September
Taking over from much-loved Detroit-style, Well Oiled, Pizza Loco is taking over the pizza kitchen at Meanwood Tavern. And the menu speaks for itself.
Think pizza sarnies and Neapolitan pizzas with soft, light and airy crusts, with interesting, generous toppings and an emphasis on sustainable British ingredients including Wildfarmed UK-grown and milled organic flour, Yorkshire-grown organic tomatoes, and British charcuterie.
Lunchtime will see the signature Pizza Loco Panuozzi pizza-dough butties showcased, whilst evenings will be reserved for those big Neapolitan slices.
Find out more here.
Farmhouse
Lands Lane, Leeds City Centre | Opening Monday 11 September 2023
Farmhouse, an independently owned restaurant specialising in breakfast, brunch and all-day dishes, is coming to Leeds this month, and to celebrate the new opening, Farmhouse will be giving you the chance to try brunch on the house.
Those heading over to the 100-cover restaurant will be able to get a free main meal to the first 300 customers to book on Monday 11 September and Tuesday 12 September. Bookings are now already from 8am and will be free on a first come first served basis by booking here.
Find out more here.
The Foundation
Otley Road, Adel | Opening end of September 2023
Following on from the success of The Meanwood Brewery's boozy offerings, The Foundation will be opening a modern contemporary taproom over in Adel. Serving up everything from signature breakfasts and coffees to a range of craft beers, wines, cocktails and more – this is certainly going to be one to watch!
Find out more here.
Galleria
Project House, Armley Road | Opening October 2023
A new woodfire restaurant and bar promises to bring the food in at new gig and event space Project House next month – and it sounds like there's going to be a lot to love. Brunch will be served with 'pancake stacks, breakfast flatbreads and the obligatory Bloody Mary to boot' whilst evenings promise a host of meaty, doughy, sweet, sour and savoury delights – we can't wait to find out what's on the menu.
Find out more here.
Opened in the last month or so…
Recent openings you might have missed across Leeds City Centre and beyond.
Restaurant Bar and Grill
City Square, Leeds City Centre | Opening August 2023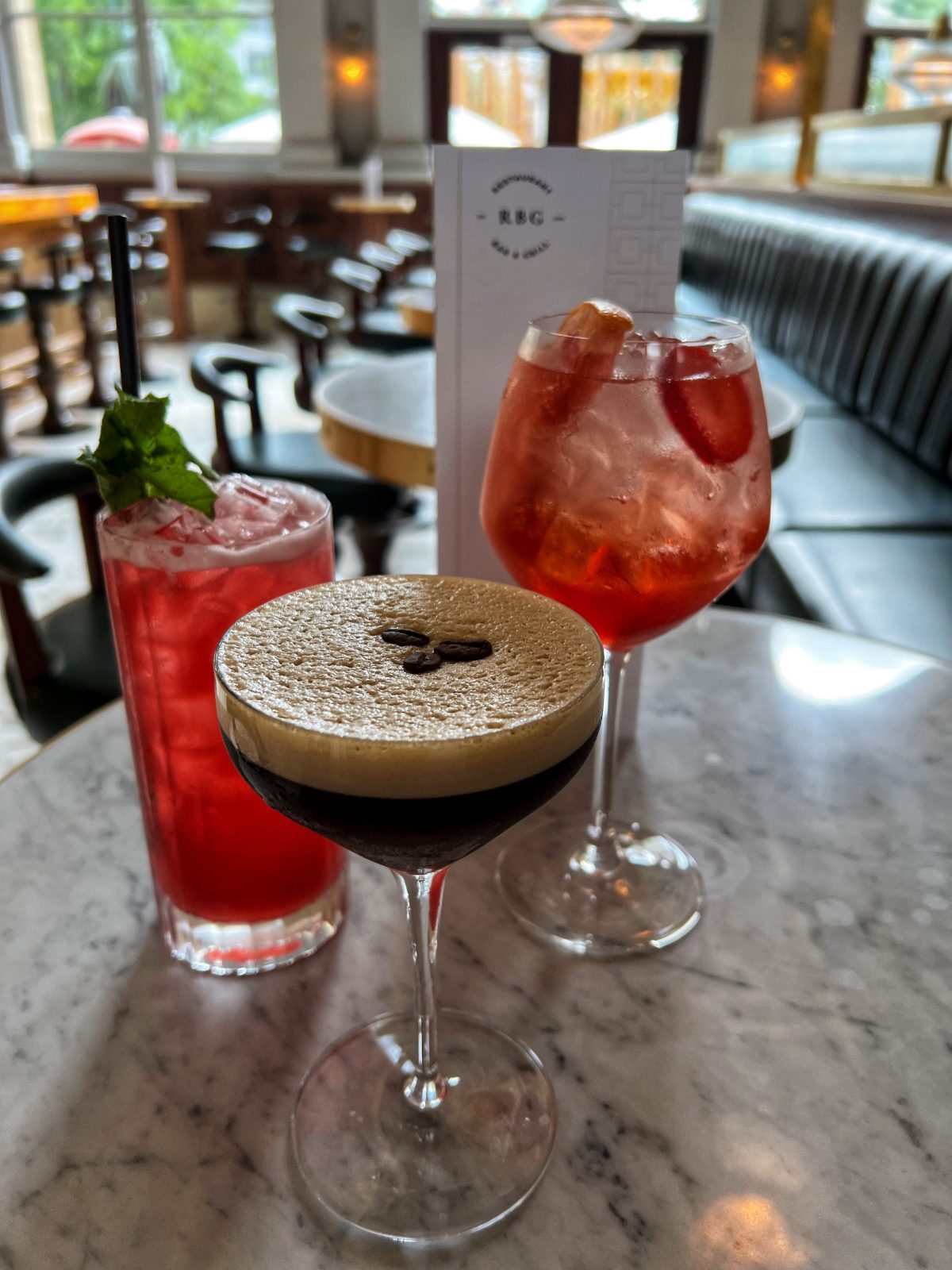 Having temporarily closed to undergo a huge £2 million refurbishment project, Restaurant Bar and Grill is reopening next month with some exciting new features. Inspired by the grandeur of New York's Grand Central Station, the relaunch will see the already well-known venue step up a notch with a brand new entrance, marble floors and deep walnut panelling.
A new feature bar will be the centre of attention, along with the new olive green leather banquettes. The menu is big on steak, but the makeover will also see the installation of a Southbend Steakhouse Grill – the secret to cooking an even steak every single time.
Find out more here.
The Three Swords
New Road Side, Horsforth | Opening summer 2023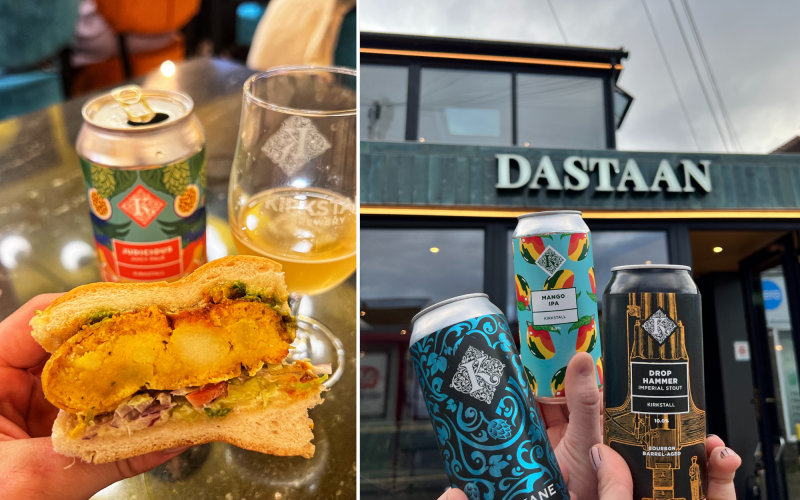 Much-loved local brewers Kirkstall Brewery has joined forces with five star Indian restaurant Dastaan, based in Adel, to bring together a fusion of Indian street food and IPAs, in a brand new setting.
Kirkstall Brewery announced it would be taking over the former Banyan site on New Road Side in Horsforth last month. The working title Karobar has now been changed to The Three Swords, plans to bring together the best of Kirkstall Brewery's beers with 'modern fusion' Indian street food that's been inspired by trends seen back in India.
Find out more here.
Trissur Pooram
Kirkstall Road, Burley | Open for delivery orders now, with restaurant to follow later this summer
Trissur Pooram is a new family-run restaurant that promises to bring a taste of South Indian cuisine to Burley, Kirkstall and beyond.
The menu spans from traditional curries (including plenty of biriyani variations and others straight from the clay oven) to dosas and desserts. Dishes that have got us talking include the Kallumakaya, mussels roasted in south Indian spices, onions and chillies; Devil Chicken Curry and the Masala Bonda: potato masala deep fried with gram flour and served with a coconut chutney.
Find out more here.
IF… Up North on East Parade
East Parade, Leeds City Centre | Opening date unknown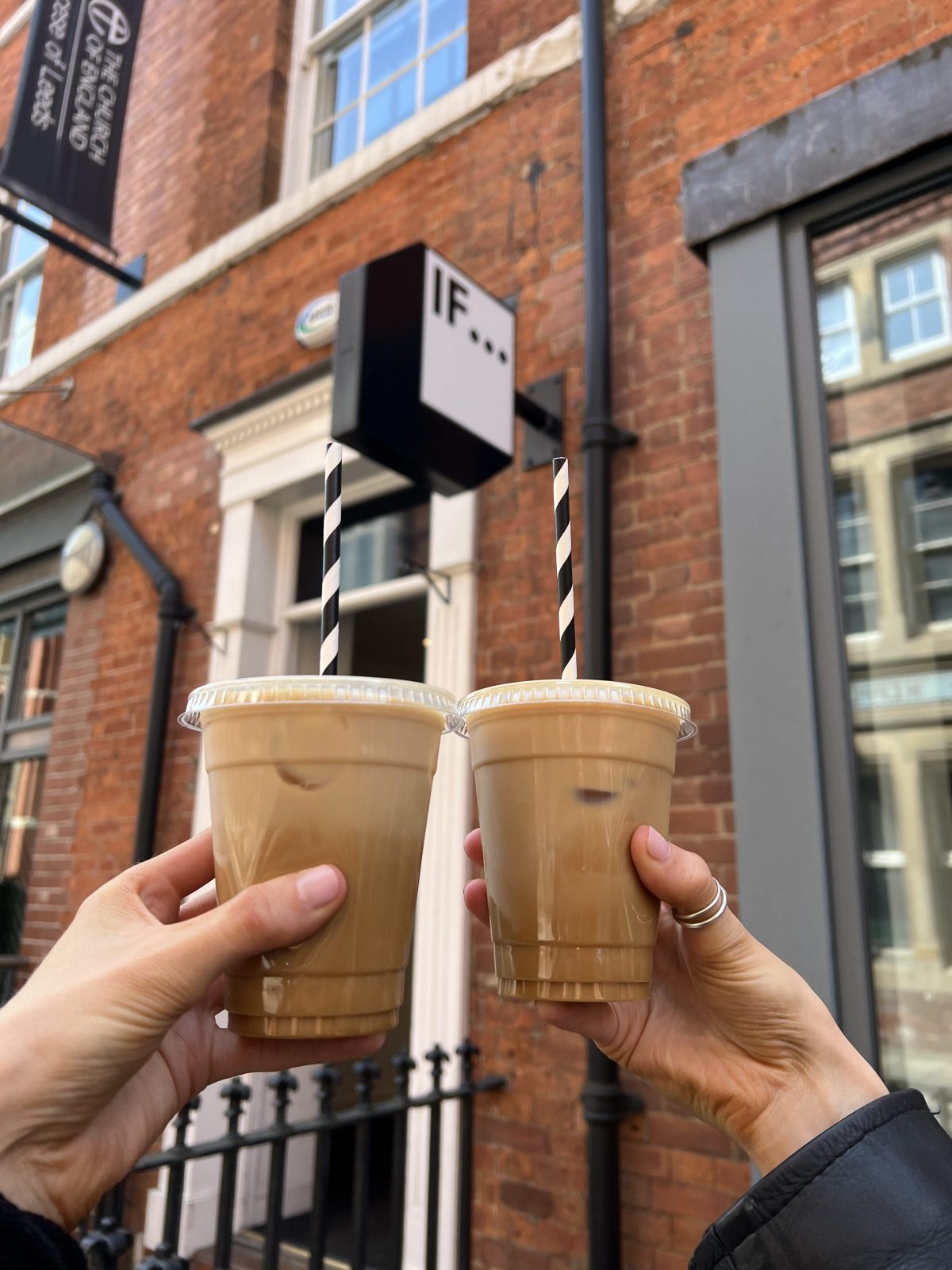 Everyone's favourite brunch spot If Up North are opening up a new location in the city centre – and yes, they will be serving bottomless brunch to the masses and we absolutely can't wait.
They'll be serving all the classics from their original brunch menu as well as some tasty new dishes. Expect mouthwatering pancake stacks, epic fry-ups that could cure any hangover and sweet treats which go perfectly with a cup of tea.
Announcing the exciting news to their social media, If Up North said: "Brunch Lovers GET EXCITED! We've got NEW news to share! We are opening a NEW brunch spot on East Parade in Leeds!
Find out more here.
Call Lane, Leeds City Centre | Opening August 2023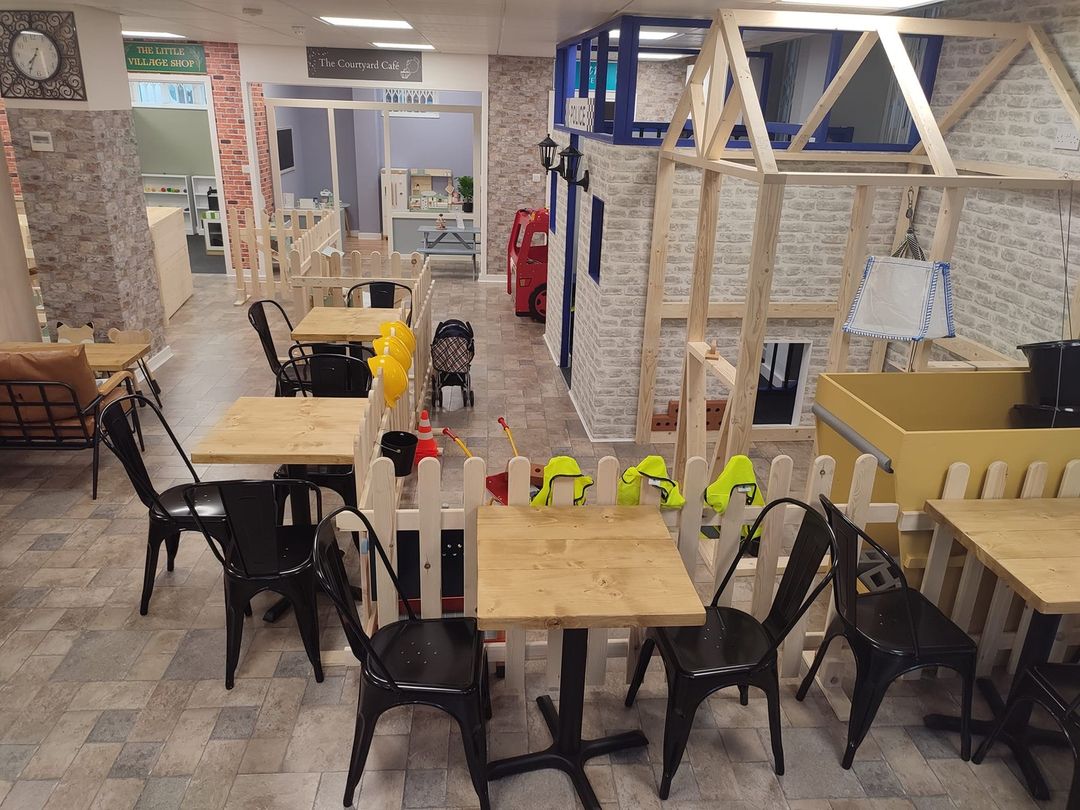 The family-run business has already seen success as a pop-up operating as the 'Role-Play Roundabout' in Keighley. The Hidden Village will have eight different role play areas, as well as an eco friendly toy shop and cafe for grown ups.
The role play area will host plenty of places for little ones to imagine themselves in a whole new world. Based around a little village, there will be a vets, cafe, shop, salon, post office, police station, fire engine and construction site for kids to choose from.
Find out more here.
Ma-Hé
Merrion Centre, Leeds City Centre | Opening August 2023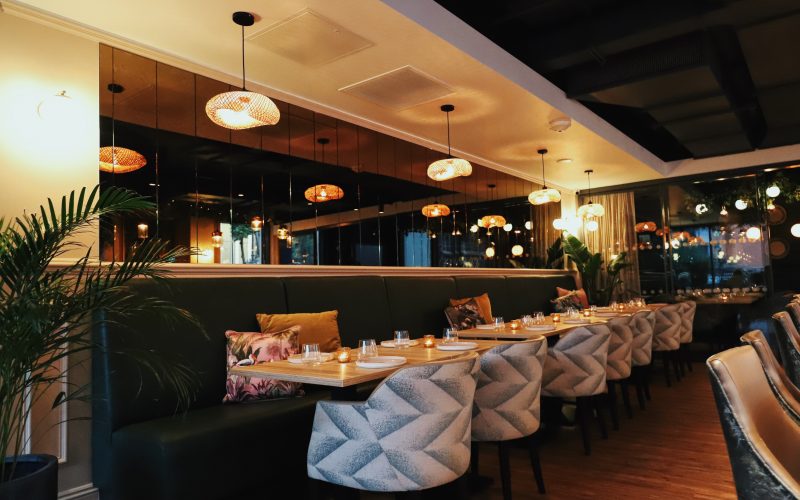 New 80 seater South Indian coastal boutique eatery, Ma-Hé, is set to open inside the Merrion Centre this summer to bring a unique style of South Indian coastal cookery to The Merrion Centre later this year.
The new restaurant will showcase five different cuisines from India's coastlines, with a carefully crafted menu containing an array of small plates from five main regions including Goa, Mangalore, Kerala, Tamil Nadu and Andhra.
Find out more here.
Opening soon…
New openings coming to Leeds without an opening date yet.
Maki & Ramen
Bond Street, Leeds City Centre | Opening date unknown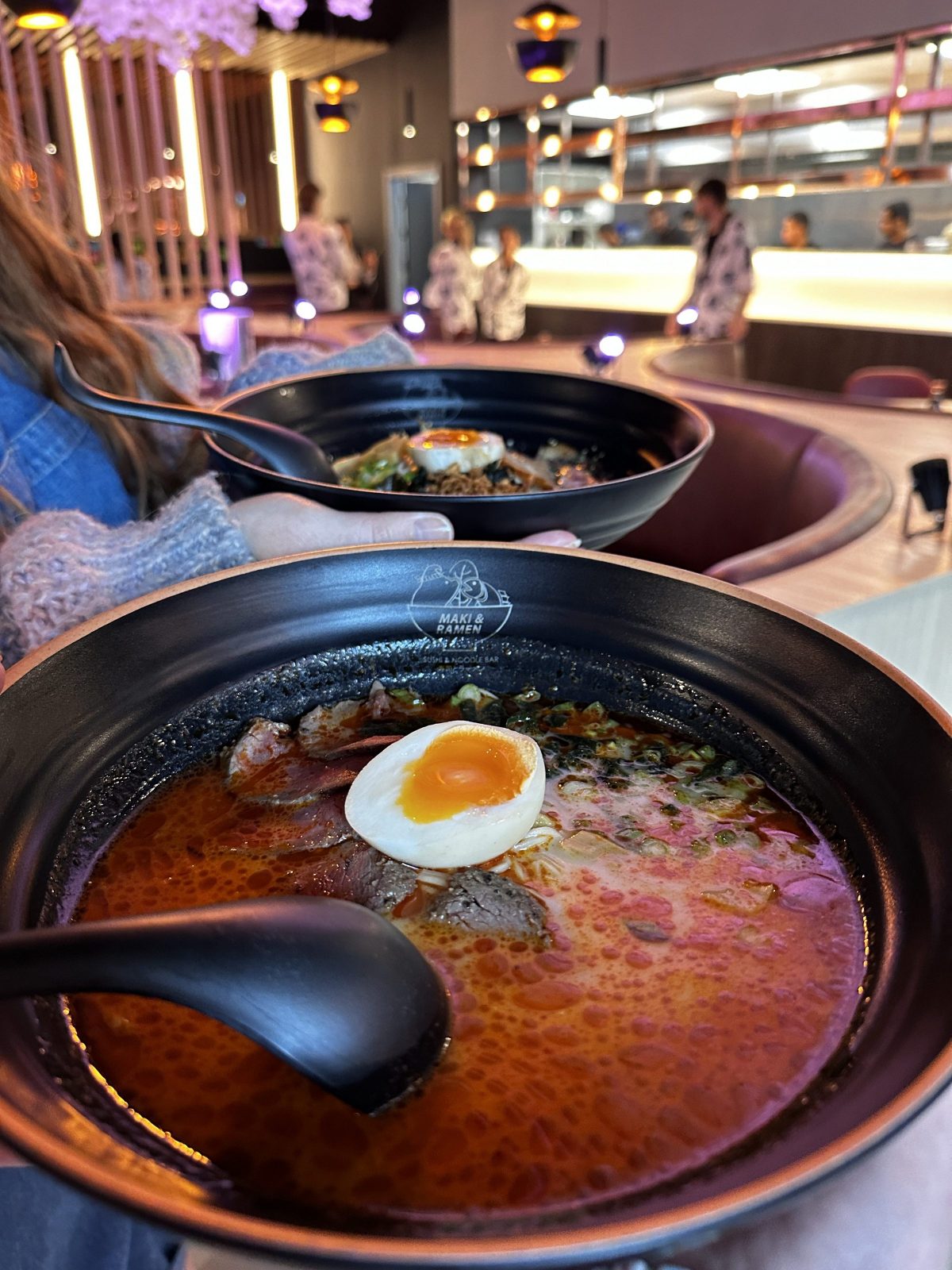 Although there is no official opening date yet announced, Maki & Ramen Leeds has started work to take over the former Pret A Manger site on Bond Street toward the end of the year, and we think it will be a fantastic addition to the city's flourishing food scene.
Their extensive menu is set to include platters of fresh sushi, Katsu curry, bao buns, stir-fried noodle dishes and a range of popular Japanese side dishes such as gyoza, takoyaki and edamame.
They also serve a range of cocktails, beers, wine and soft drinks for diners to enjoy alongside their food. The interior of other branches is light and airy, with relaxed booth seating and cherry blossom branches cascading from the ceiling.
Find out more here.
DMC Brewery
Railway Street, Marsh Lane, Leeds City Centre | Opening date unknown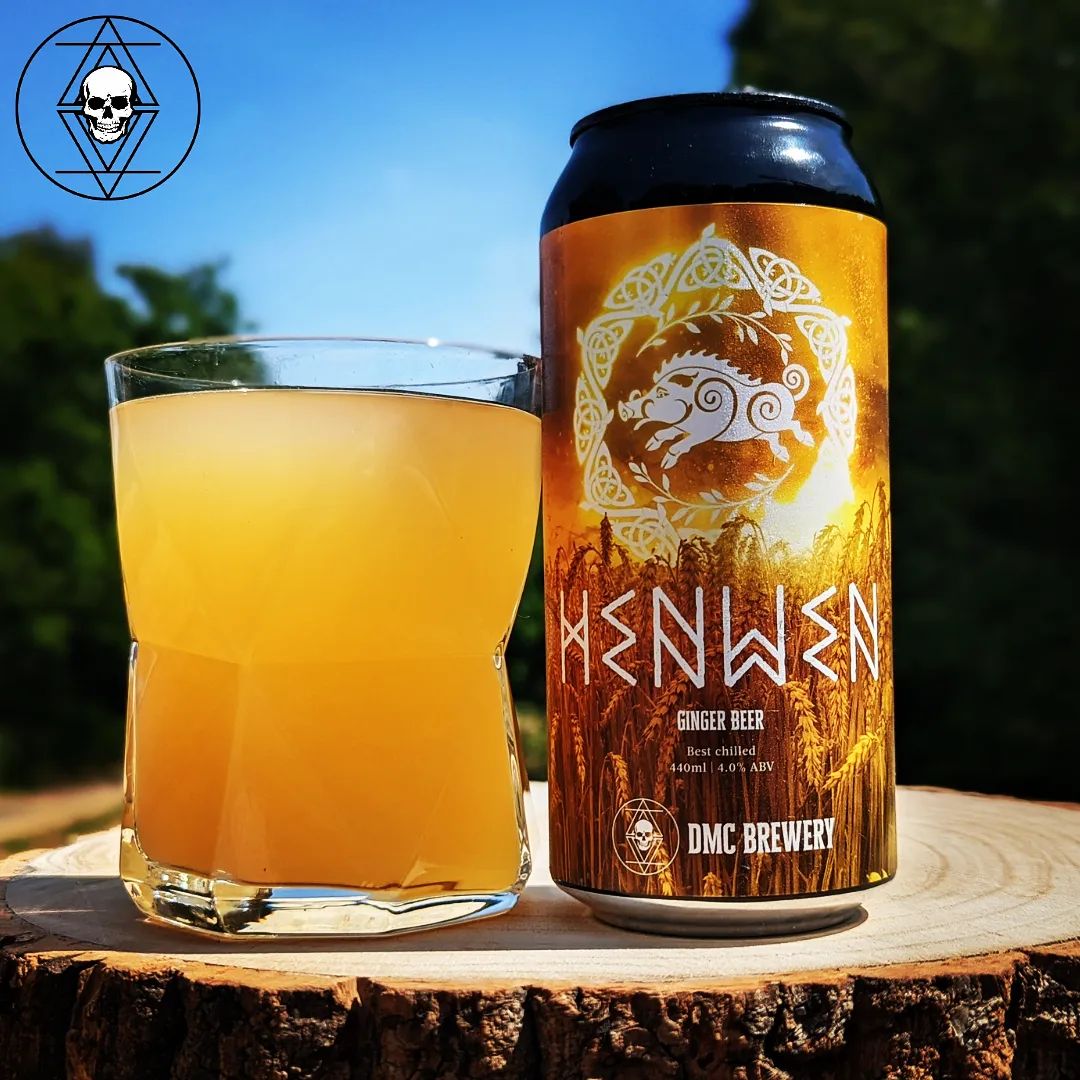 A bar dedicated to alcoholic ginger beer is opening inside a Leeds railway arch in what owners are calling a 'UK first'.
Brought to the city centre by husband and wife team Giuseppe 'Gez' Romano and Ele Romano, the new venture comes from Wakefield-based brewery DMC.
What first began as a kitchen brew back in 2018 has spiralled into a fully-fledged business, after Gez – who was formerly a head chef at a top Leeds restaurant – and his partner Ele found themselves with a newborn baby and little energy or time to go out.
Find out more here.
Flat Iron
Church Institute, Lands Lane, Leeds City Centre | Opening date unknown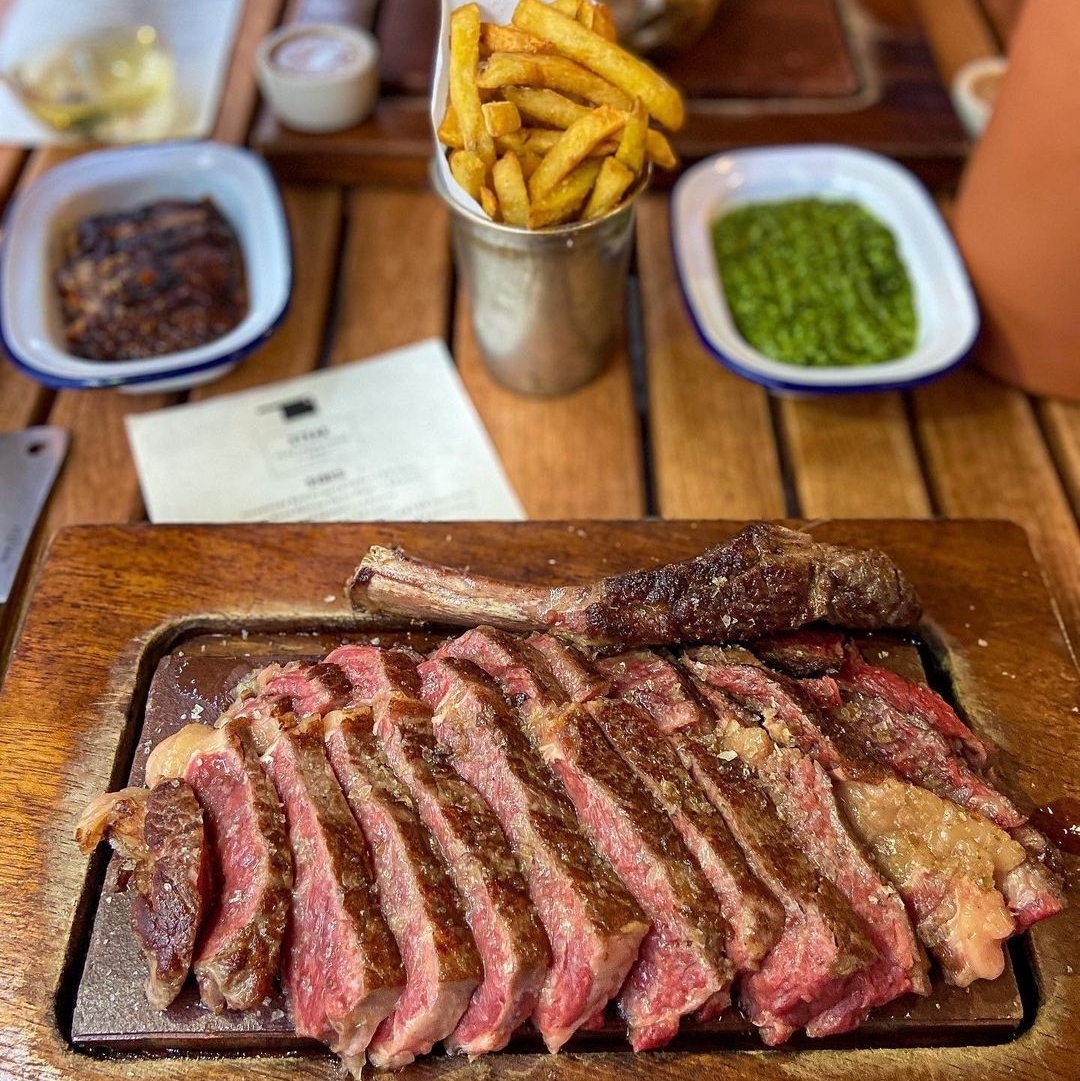 New affordable steakhouse Flat Iron is opening in Leeds later this year, continuing the restaurant's expansion beyond the capital. Launching to fame back in 2012 with accessible feather blade steaks served at £10, Flat Iron has since expanded across London to a total of 12 sites.
The fairly priced steak restaurant will open it's doors in Leeds this Autumn, taking over the former Church Institute on Lands Lane in what will be a 110-cover eatery.
Find out more here.
Get Baked
Cross Hall Street, behind Leeds Corn Exchange | Opening date unknown
Get Baked has been serving Leeds up with some of the most impressive sweet treats for quite some time now. Bringing the city the 'Bruce', a huge chocolate cake that'll set you back £12 a slice, as well as sell out brownies, cookies and Frankenpies – Get Baked has a huge following, with many swearing by owner Rich Myer's desserts for all occasions.
And now, following the success of the takeaway bakery in Headingley, Get Baked has announced it will be coming to Leeds city centre to bring an eat-in dining concept with pancakes, French toast and poached eggs.
Find out more here.
Little Leeds
Chapeltown | Opening date unknown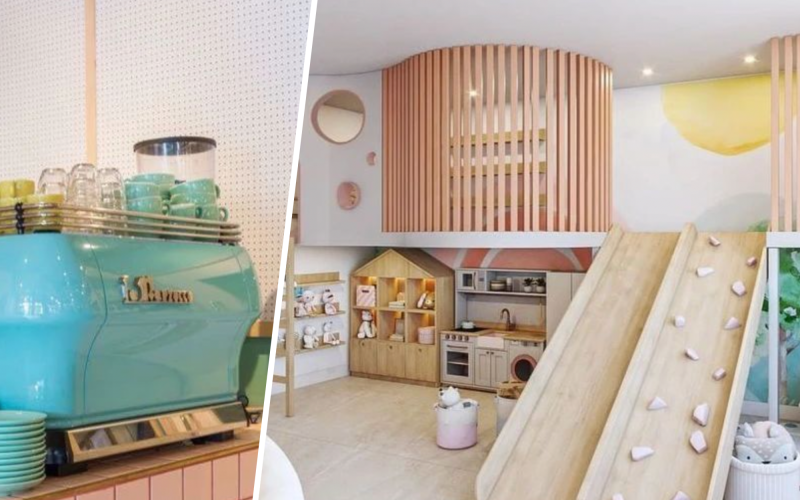 The Leeds Deli has certainly been providing the city with more than just a kid-friendly hangout spot. The popular deli hosts monthly Mum Club with different themes each week for little ones and grown ups to socialise with likeminded individuals with plenty of soft play and treats involved.
Not only this but they ensure that family-friendly activities are at the forefront of everything they do. But now the owners are taking one step further in supplying the city with child-friendly spaces and will be opening a brand new space called Little Leeds.
"This isn't your ordinary soft play" we've been told… "It's going to be a modern and chic cafe with a beautiful, design led and purpose built space for grown ups to enjoy whilst little ones play."
Find out more here.
Kirkgate Market Hotel
Proposed new opening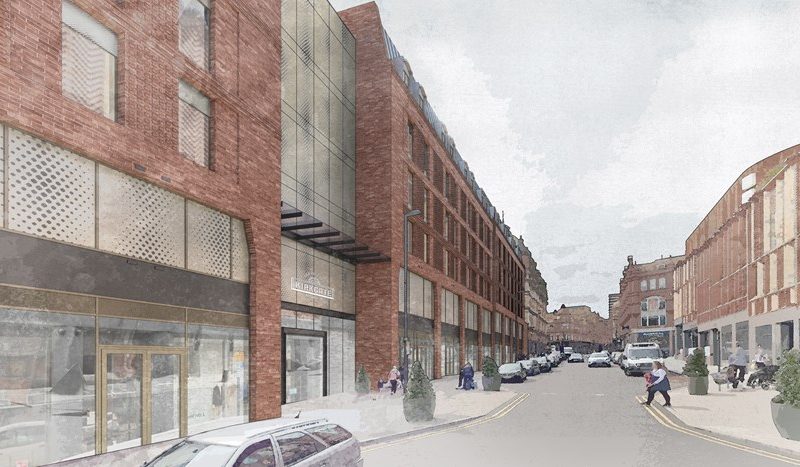 Leeds City Council has revealed that plans for a new hotel in Kirkgate Market this week.
The initial proposals are going to go before the council's city plans panel at a meeting next Thursday 22 June 2023. The council reports that it has been exploring the potential for a hotel on George Street as part of 'the wider regeneration of the area'.
Find out more here.