Leeds Rugby star Kevin Sinfield will be taking on a new challenge to support those affected by motor neurone disease.
The new 7 in 7 in 7 Challenge will see Sinfield run an ultra-marathon every day for seven days in seven cities in December later this year.
Since his ex-Leeds Rhinos teammate and best friend Rob Burrow was diagnosed with motor neurone disease in 2019, he has raised millions for numerous MND charities.
Every 7 in 7 in 7 run, taking place in cities across Great Britain and Ireland, will be a full marathon with one mile added to signify the extra mile people go to help their friends in tough times.
The aim is to complete each day's marathon in under four hours.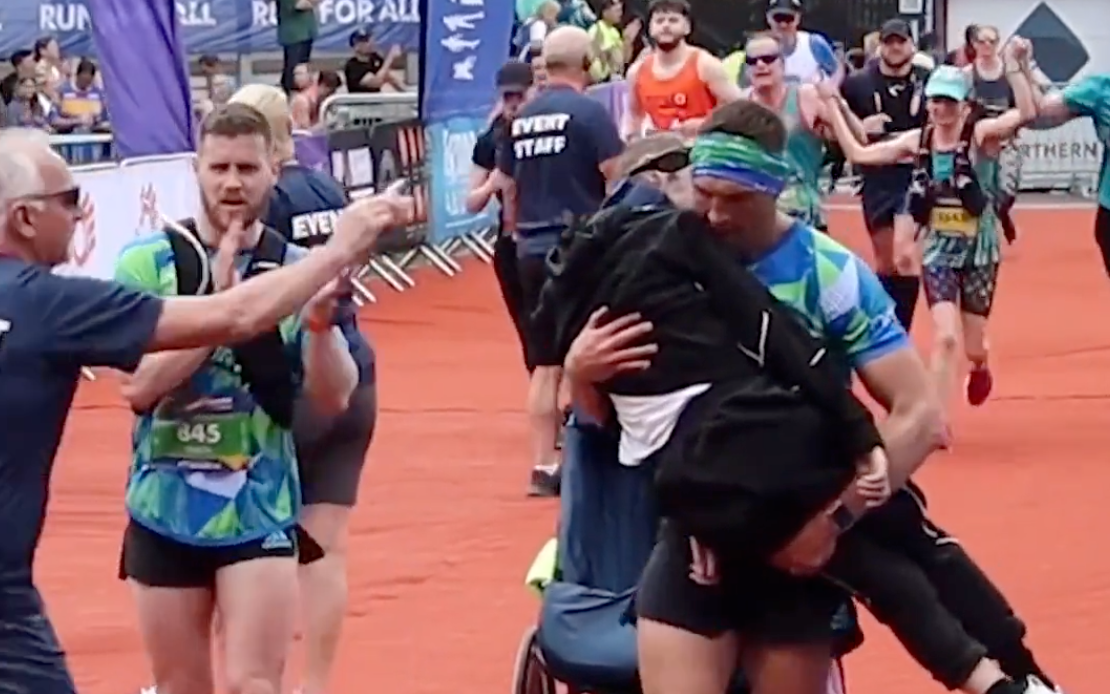 The 7 in 7 in 7 Challenge will support five charities, including the appeal for the Rob Burrow Centre for MND in Leeds.
Kevin Sinfield said the new challenge will be "physically my toughest".
"I have not been able to do the amount of training I have done previously because of my commitments for the World Cup, and we have set an ambitious time target to complete each ultra so people know that we will be pushing ourselves to the limit," he said.
"For the MND community, every second counts and we will be making the most of every step on this challenge to raise awareness, funds and support for that community.
"The MND community have always given us incredible support and we wanted to find a way we could show that support for more people around the country."
Esther Wakeman, chief executive of Leeds Hospitals Charity, said: "Kevin has always gone the extra mile for Rob and the MND community. His unwavering commitment to support the fight against motor neurone disease is truly awe-inspiring.
"Through his series of epic challenges, Kevin has already contributed over £2m to our Rob Burrow Centre for Motor Neurone Disease Appeal."
Read more: Rob Burrow, wife Lindsey and best mate Kevin Sinfield among Pride of Britain 2023 winners
Featured image – BBC Two