After two years of missing Pride celebrations off our calendars, we're so excited to see the return of Leeds Pride.
Leeds Pride has announced that Sunday 7 August 2022 will mark the 17th annual Pride event in the city centre.
Pride in Leeds is one of a very few free Pride events in the UK and in 2019 attracted over 65,000 people making it one of the biggest events held in the city centre, so you can bet that this year, the celebrations will be more exciting than ever before.
The news comes after the unveiling of 16 rainbow flag paving stones between The Calls and Lower Briggate in the Freedom Quarter of Leeds last week.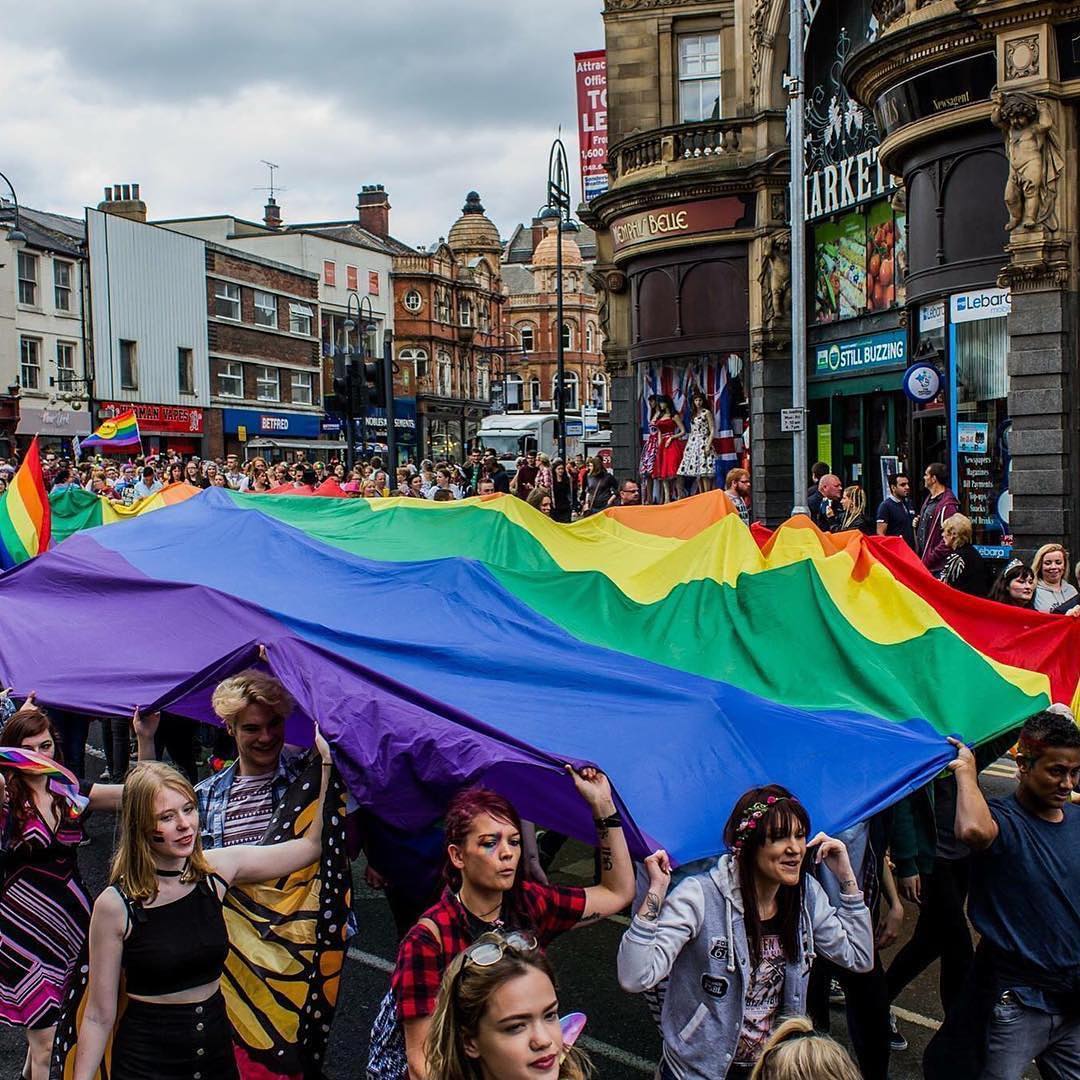 Read More: New rainbow flags honouring the LGBT+ community have been laid in Leeds Lower Briggate
As a landmark occasion for Leeds, the return of Pride is huge news to the LGBT+ community, but the celebrations will still look slightly different than the pre-pandemic version.
No stalls or sponsorships have been announced just yet, but information is expected to become available in the coming weeks. Artists to perform at the event will be requested in May.
The biggest change will be to the parade. This year, the parade will be named the Robert Payne Parade and will have a new route added to it for 2022.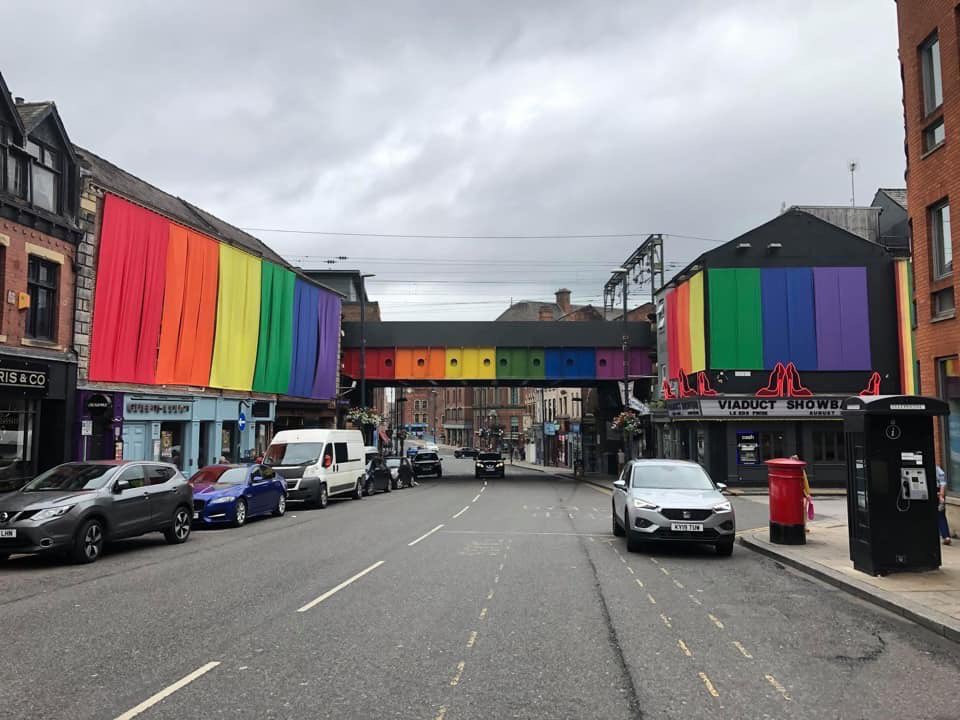 Named after Robert Payne from Blayds Bar who sadly passed away in December 2021, many may remember Robert as 'Drag with no Frock' who worked tirelessly with husband Duncan to run Blayds Bar in Leeds for over ten years.
Husband Duncan and daughter Gemma are fundraising for Pride in Robert's memory on JustGiving.
"Robert was a huge supporter in Leeds Pride every year. We would like to help raise as much money as we can to an event that can be overlooked and seen as a party however it helps so many people. Leeds pride is an event that takes place every year in the lower part of Leeds city centre. We are asking everyone who knew Robert to donate if you can.

Speaking about the return of Pride, Jonathon Pryor, Deputy Leader of Leeds City Council has said:
"Pride in Leeds is one of the most important events of the year. We are so proud to be a diverse and inclusive city, and Leeds Pride is always a great celebration of our LGBT+ community and our freedom of expression.
"Prides around the world began as a protest, a declaration that as LGBT+ people our lives are valid and should be celebrated. We must remember that being gay is still punishable by death in 7 countries and a further 70 will imprison citizens for their sexual orientation. Pride represents a sense of belonging, and a celebration of being accepted for being your authentic self.
"We have sorely missed this chance to celebrate fully over the past two years and we are so excited that Pride 2022 will be back to full strength!"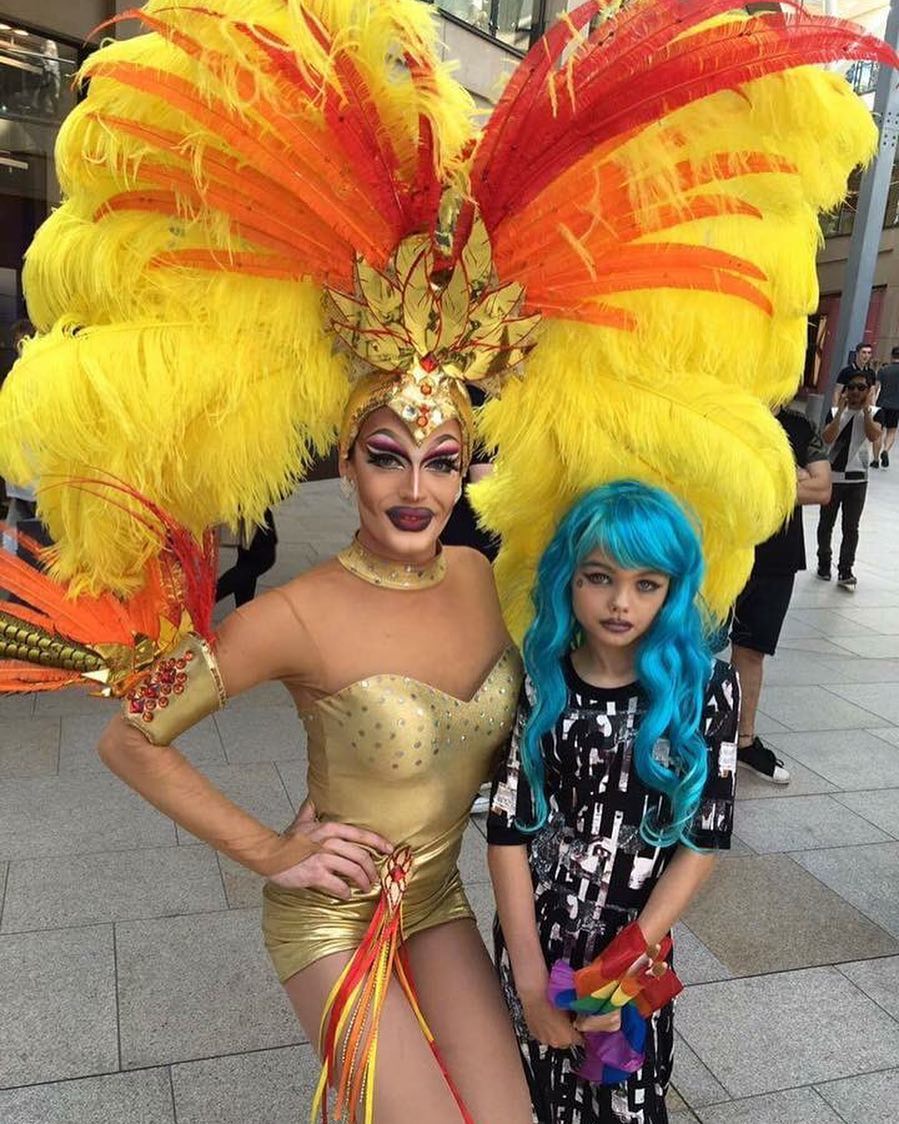 Read More: The Leeds 'dog walk and talk' group raising awareness for LGBTQ+ mental health
For more information, visit the Leeds Pride website or Facebook page.
Feature Image- Leeds Pride