Two of the most common cancers in England could soon be treated with a new 'live-saving' targeted therapy drug.
Thanks to the NHS having now agreed a new "landmark" commercial deal, hundreds of patients with breast cancer and advanced prostate cancer across the country could be set to benefit from the roll-out of olaparib – a potentially "life-changing" drug also known by its brand name Lynparza®.
Around 550 men with advanced prostate cancer, and 300 women with HER2-negative early breast cancer, will be eligible for this new drug each year in England, according to the NHS.
Olaparib targets cancers with mutations in the BRCA genes, and works by stopping cancer cells from being able to repair their DNA by blocking a molecule called PARP, which causes the cancerous cells to die.
The NHS has agreed a landmark deal to roll out a targeted therapy for inherited breast and prostate cancers.

Around 550 men and 300 women will be eligible annually in England, giving many a better chance of survival or more time with loved ones. https://t.co/q3NPREG25B pic.twitter.com/Dvpx77GzFz

— NHS England (@NHSEngland) April 6, 2023
Clinical trials have shown that olaparib can extend the lives of advanced prostate cancer patients by an average of six months, while giving olaparib after chemotherapy to BRCA-mutant HER2-negative early breast cancer (OlympiA) patients was shown to have reduced the relative risk of the disease returning within four years by nearly a third.
This is why the NHS says it has this week negotiated a commercial deal with UK-based manufacturer AstraZeneca to enable the National Institute for Health and Care Excellence (NICE) to make "a positive recommendation" of the drug for treatment of BRCA-mutated breast and prostate cancers in England.
Thanks to funding from the Cancer Drugs Fund, the NHS will now be able to offer olaparib for the two new breast and prostate cancer indications straight away.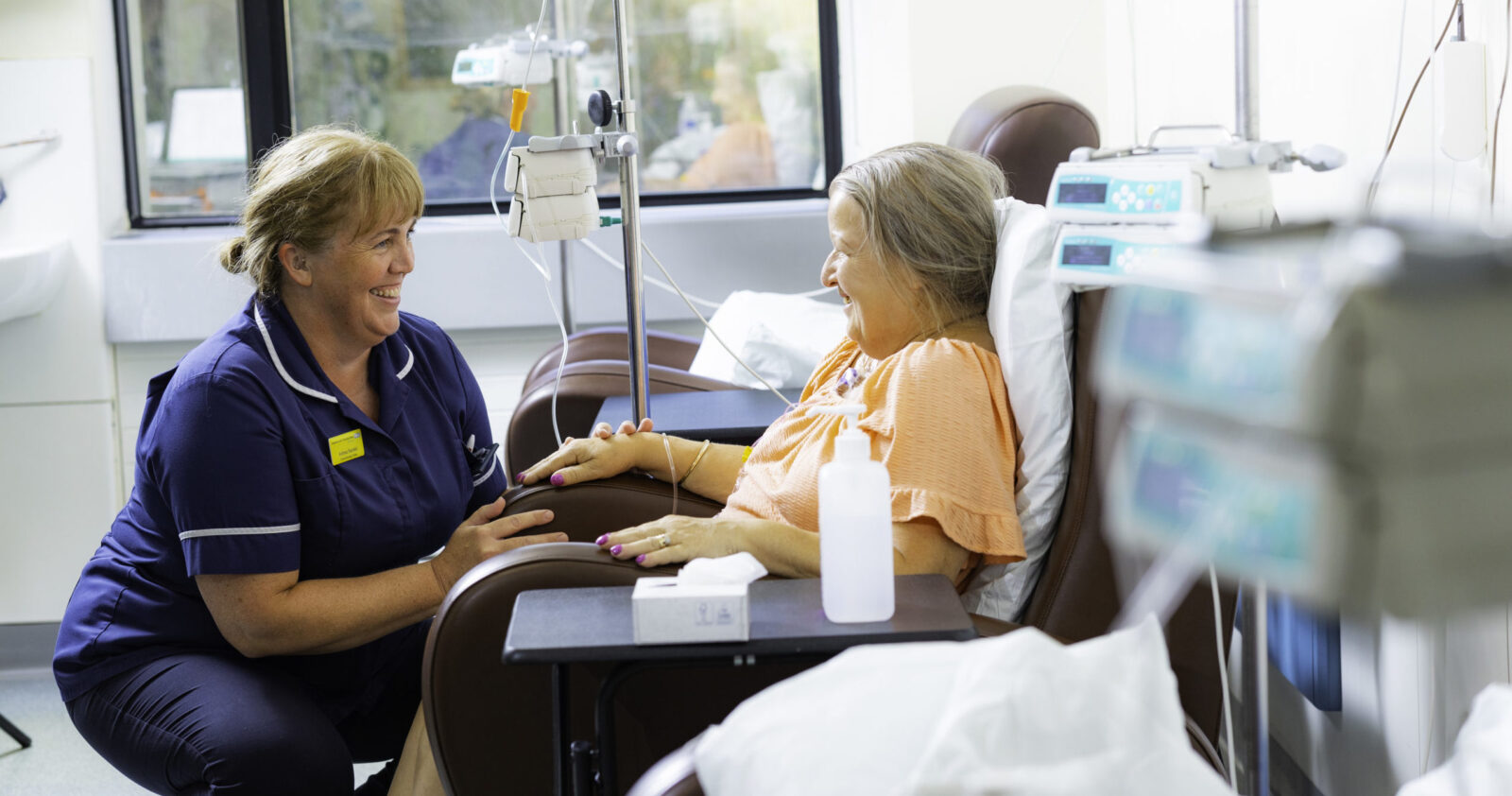 Speaking on the approval of the drug, Amanda Pritchard – Chief Executive of NHS England – said: "Olaparib could have a huge impact on patients with a range of cancer types, giving many a better chance of survival while offering those with advanced forms of the disease precious extra months to live.
"Reaching this landmark deal is not only incredible news for patients and their families but is another example of the NHS using its commercial capabilities that is good value for taxpayers.
"It will help us to continue to transform cancer care across the country".
Read more: Leeds and Ilkley named two of the best places to live in the UK by The Sunday Times
Featured Image – Cancer Research UK