February was a wild month here in Leeds and it's all down to Leeds' best PR, Social & Experiential Events Agency.
It feels as if there's been a new venue launch every single week in 2022, each offering a never-seen-before experience to add to our long lists of places to visit in Leeds.
The faces behind the glamorous parties and all of the running around that's involved in a new launch is the team at Pink Gorilla Hairy Lemon. Jordan Odu and along with the rest of their talent work tirelessly to ensure the success of each and every one of their clients, and it's obvious that their dedicated work pays off.
Working with their team is seemingly a one-way ticket into an exclusive part of Leeds foodie and drinks scene. Whether you're a food blogger, new restaurant or a long-time bar, working with PGHL is a reputation that Leeds recognises and remembers.
Naturally, this makes them our go-to team to ask about what's going on in Leeds.
In February, the team were responsible for some of the biggest openings, refurb parties and more – so we asked them, where are some of the best newly opened or refurbished spots in Leeds to try out this month?
Playroom
Bringing us into 2022 with a brand new concept, the team behind Dollhouse, including internationally recognised DJ Tom Zanetti, opened Playroom, a brand-new drinking, dining and dancing concept club at Electric Press.
The £300,000 project is split over two levels: the venue's ground floor has a stylish lounge with VIP tables on offer, as well as a heated indoor courtyard and outside terrace in Millennium Square.
Pink Gorilla recommends: It's the go-to place for a late night dinner or if you want to experience fine food with all the tunes you'd expect at an exclusive club hidden in Leeds.
"Playroom brings something totally different to the city with it's dine, drink and dance concept. We just love the vibes here – you get the best of both worlds with unbelievable food in a club atmosphere. The entertainment also adds to the really unique dining experience" – Lydia Kirton
Read More: Tom Zanetti is opening a new dine, drink and dance concept in Leeds
SALT Craft + Falafel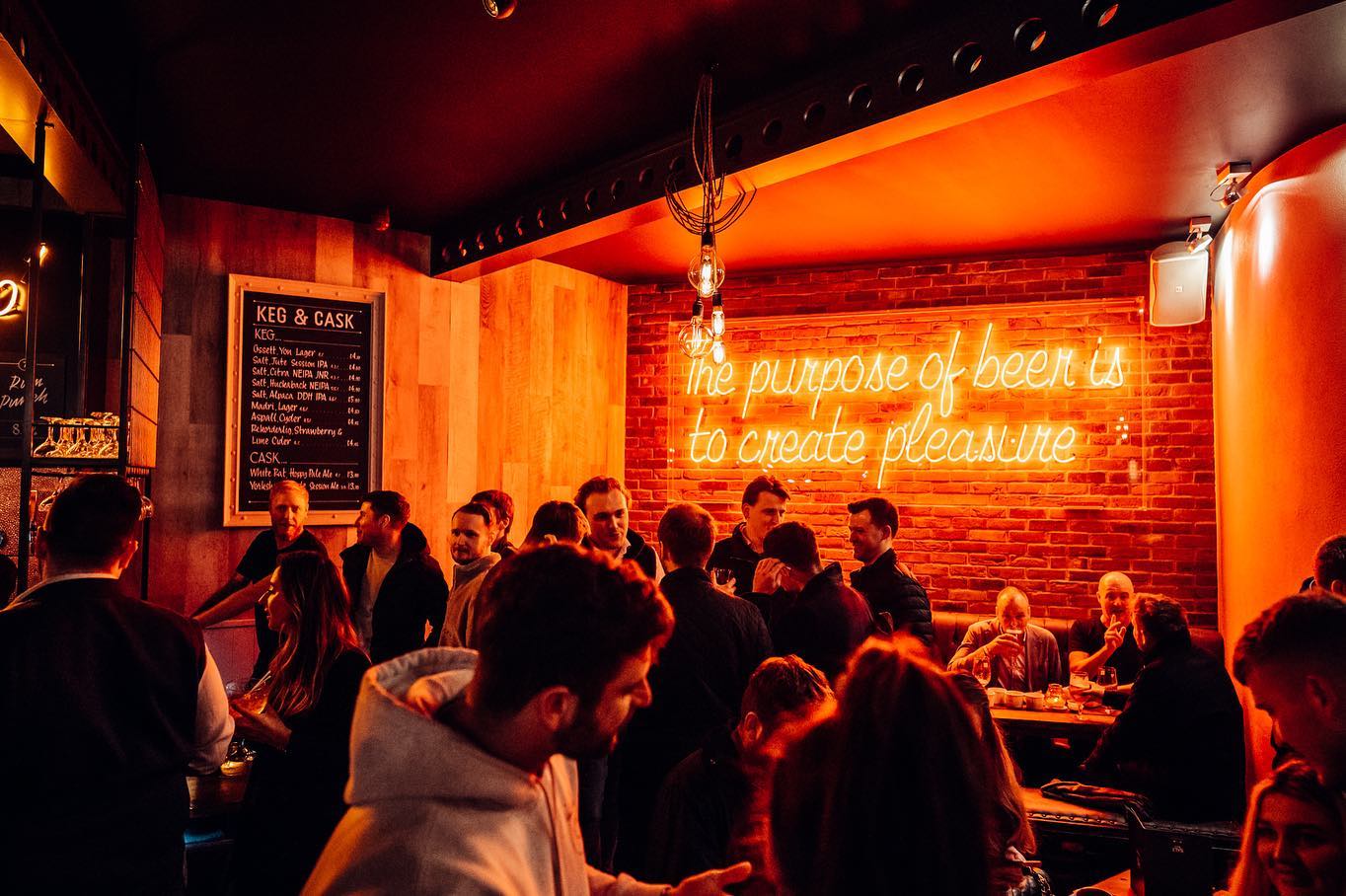 As the latest launch in the city, The Hoot team have been spending plenty of time down at Granary Wharf exploring every angle of SALT's latest venture: a craft beer and falafel bar.
This place is perfect for laid-back wining and dining, largely because there's cocktails on tap, but the contrast between sun-drenched seats and cosy nooks makes it an ideal day-to-night spot that matches the mood for any occasion.
Pink Gorilla recommends: If you're a fan of the bright red Falafel Guys truck on Briggate, you're going to spend all your post-working hours in here.
"I had so much fun working with the Salt team again for the launch of Salt Craft and Falafel. I can't wait for summers down at Granary Wharf – nothing beats drinking cocktails on tap, award-winning beers and Falafel guys wraps are next-level tasty. If you haven't visited already, I highly recommend you take a trip!" – Hannah Clarke
Read More: SALT Craft + Falafel has opened at the former Craft Asylum venue in Leeds
Roxy Lanes at The Light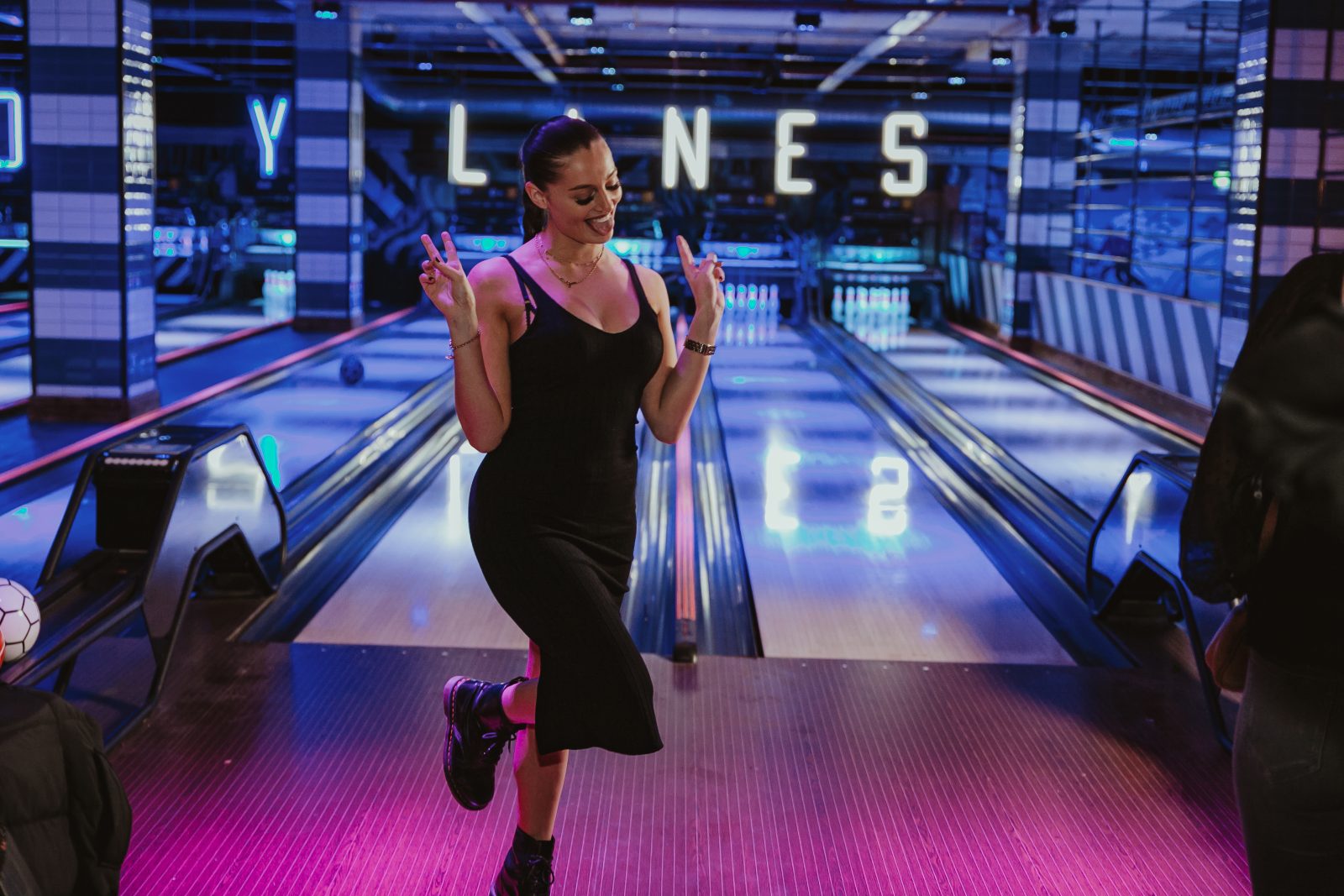 Relocating from its current location on Bond Street to The Light on The Headrow, Roxy Lanes opened a mammoth new venue just two weeks ago- and it seems to be packed out ever since.
The new ice curling lane is free of ice and full of surprises, making it the latest must-try activity in Leeds. Besides the incredible cocktails and pizza slices, Roxy Lanes is well worth visiting for its ten bowling lanes, two duck pin bowling lanes, shuffleboards, American pool tables, basketball machines and air hockey. Quite simply, they have all the activities you need to fill an entire weekend of fun and games.
Pink Gorilla recommends: If you want to test out Leeds first ice curling rink, or just grab a drink and shoot some hoops at the latest bar in the city, this is the only place to go.
"Roxy's really have outdone themselves with the new venue within The Light, it has definitely taken the gaming scene in Leeds to the next level with bowling lanes, shuffleboards, pool tables, air hockey and curling. My favourite has to be the curling – It's something totally new to Leeds and definitely something you need to try!" – Lydia Kirton
Read More: Roxy Lanes has just opened the first ice curling lane in Leeds
Revolution Electric Press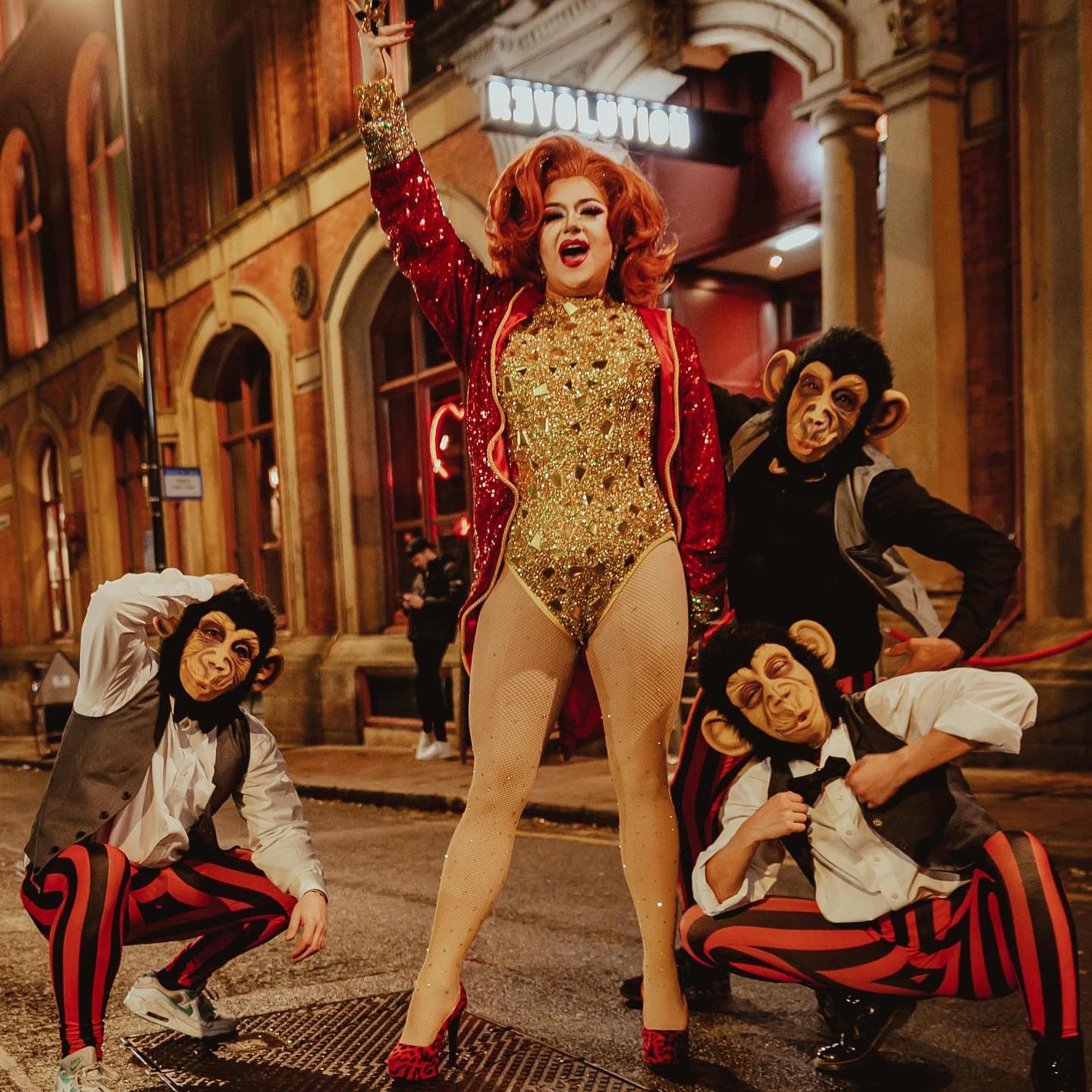 Leeds nightlife has seen many changes over the past 15 years, but whilst countless venues have come and gone, Revolution Electric Press has always stayed the same – until its huge £300,000 makeover.
The introduction of a new 'vodka land' theme that will take its inspiration from wild and wacky fairgrounds and funfairs – but with an adult twist. 22 new cocktails, a giant Dumbo elephant for photo shots and all the vodka you could dream of, this is the late-night bar you can spend all night long inside.
Pink Gorilla recommends: Revolution is now a real-life vodka playground, so it has to be the only place you visit for a flavoured vodka drink.
"This place will always be special to me as it was where I started my marketing career and gave me my first PR job. We had a fantastic turnout for the party and everyone was loving the recent refurbishment. The Vodka-land theme adds a real element of fun to the Leeds nightlife scene and you can't go wrong with a flavoured vodka shot or five" – Jordan Odu
Read More: Leeds' Revolution Electric Press is getting a huge £300k 'vodka land' fairground makeover
Coming soon…
In March, the pace certainly isn't slowing down. We're expecting some huge new openings, and Jordan, Lydia and the rest of the PGHL team will be on hands to tell us all about them soon.
Feature Image- PGHL