Summer is well and truly upon us.
As soon as there's an opportunity to head up to a rooftop terrace or grab an ice cream, it doesn't matter what city you're in, everyone's clearing their plans to make the most of those rays of sunshine (because, let's face it, we're in Britain and it never lasts long).
The truth is there's seemingly unlimited spaces to spend our days basking in the sunshine in Leeds, if you know where to look.
The city and its suburbs are packed with natural beauty, but regardless of whether you're just visiting or a long-time Leeds local, it can feel overwhelming choosing a space to soak up the sunshine.
That's where our handy guide comes in. We've rounded up some of the best places in the city to hang out whatever your day looks like. From beer gardens and rooftop terraces to parks and ice cream shops, keep reading to find our top picks for the summer in Leeds…
Rooftop Terraces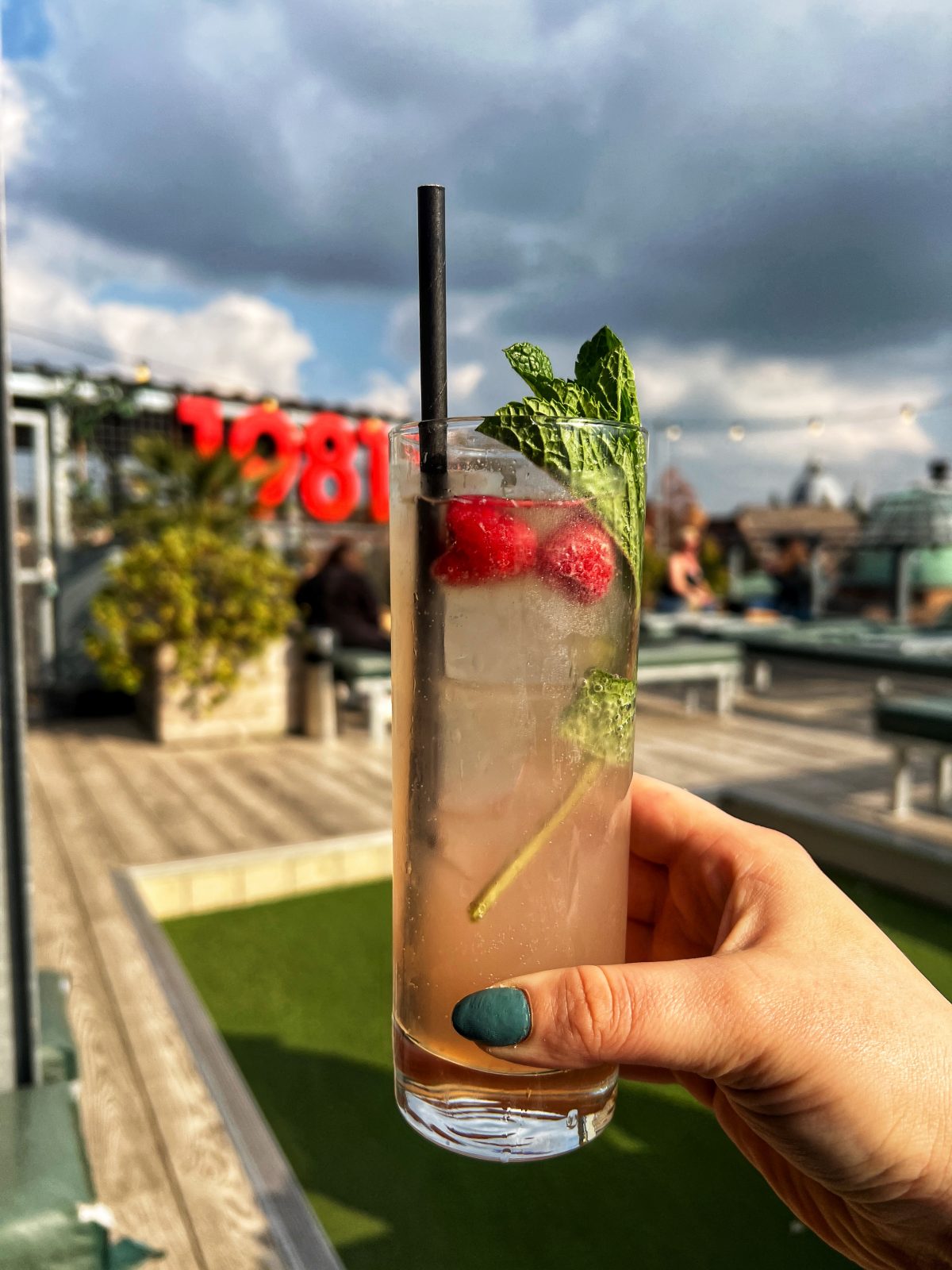 Rooftop bars are something Leeds does best – how many other cities (well, cities of our size) can say that they host live DJ sets, frozen cocktails and all with skyline views of the city all around the centre?
Naturally Headrow House and Belgrave are an easy go-to. Always recommended to our team by locals and packed with daytime drinkers looking for a cocktail offer at Headrow and a side of loaded fries to share over wine at Belgrave, it's a must try for newbies on a day trip to Leeds.
Having been open for 10 and 8 years respectively, the rooftop bars are sharing our city's love for drinks in the sky with the likes of Green Room hidden on Wellington Street. Having been open for just over a year, this place has already been named as one of the best rooftops in Europe – and with beautiful greenery intertwined between long benches and a bar stocked with local draught pints.Plus, there's also the newly opened IF… Rooftop bringing frozen margaritas and BBQ classics to the masses, having taken over the former East Parade Social site just a few short months ago.
Parks
When it comes to green spaces, Leeds welcomes plenty of benches to nip out for an alfresco morning meeting or spend the afternoon playing around with the whole family alike.
Naturally, Roundhay Park is often a popular choice. As one of the biggest city parks in Europe, spanning a whopping 800 acres, Roundhay has welcomed guests to its children's play area, woodland walks or riverside strolls for just over 200 years. Av
Park Square is the metropolitan hangout for office workers seeking sunshine on their lunch hour and is often packed out with deck chairs and picnic blankets – grab yourself a sarnie or salad from indie Italian kitchen La Piola just on the corner and truly transport yourself to the Mediterranean without leaving Leeds.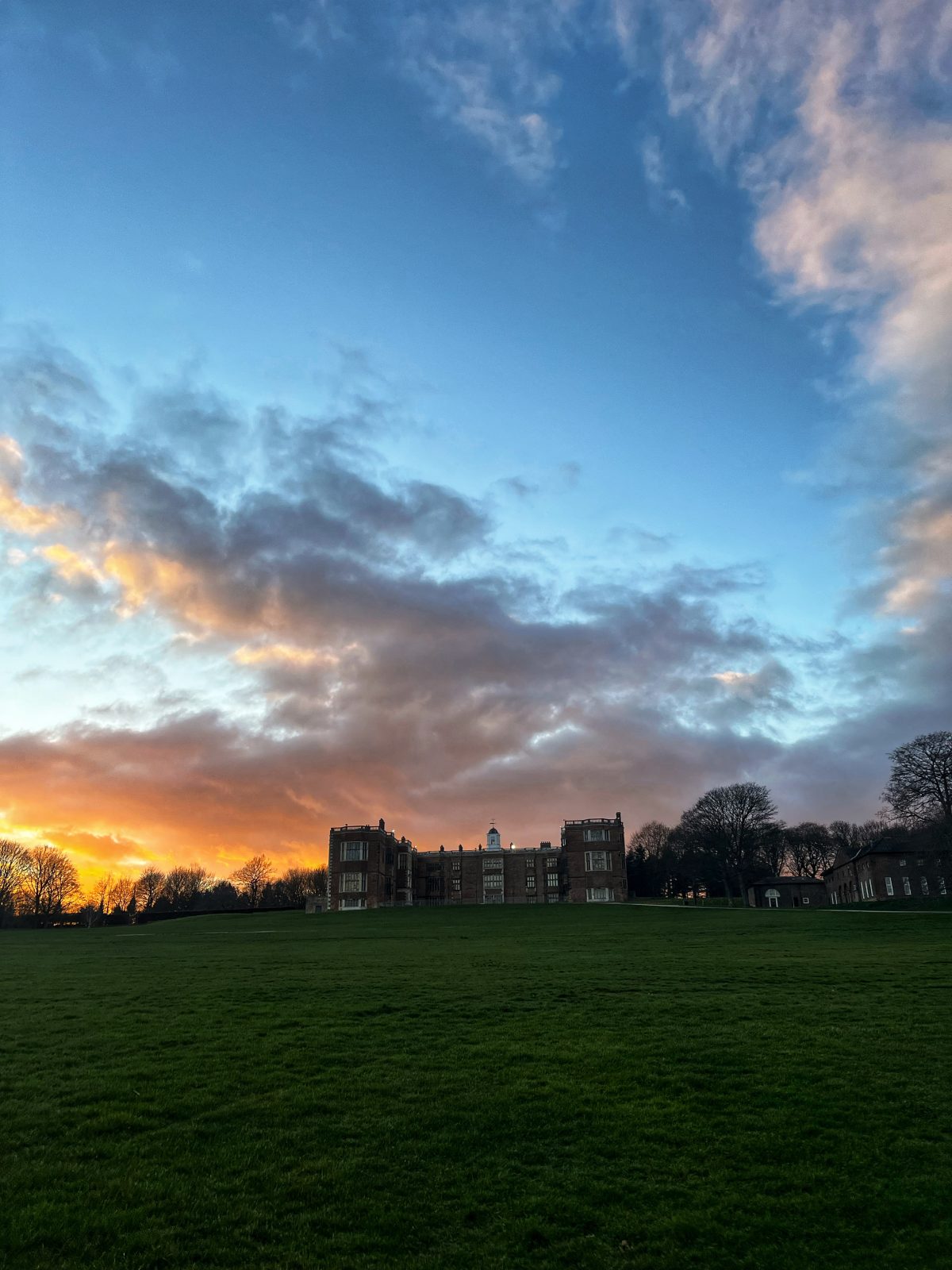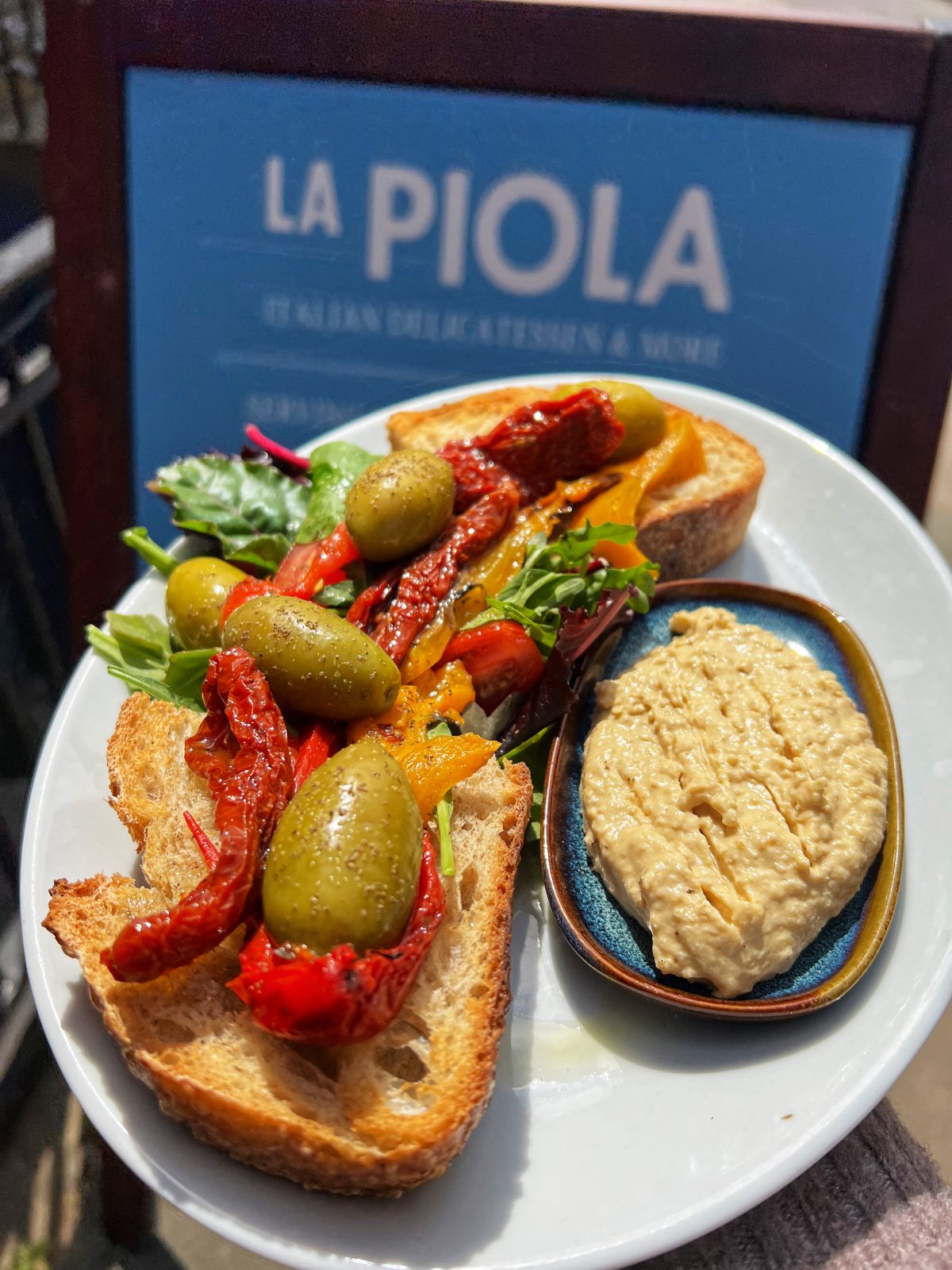 Festival goers might recognise Temple Newsam as home of Live At Leeds: In The Park and Slam Dunk North festival, but there's plenty of walking routes to explore through the estate too. The 4.7km walk around the perimeter offers strolls through peaceful fields, all just five miles from the city centre.
Leeds Dock isn't just for boats and walking around the Royal Armouries, if you head over to Knight's Way Bridge you'll find a little spot of grass between where the River Aire and canalside that's a little picnic point – just be careful since it's near the water's edge.
Beer Gardens
These days it feels as if you can't walk two steps without finding a pub on the corner – but how do you strike the perfect balance of a friendly but bustling atmosphere without picking a space too cramped?
Waterlane Boat House on Granary Wharf has been recognised as one of the best beer gardens in England, according to Big 7 Travel – and with plenty of outdoor seating overlooking the canalside, it's no wonder it's one of the busiest watering holes in the city on a summer day.
Those familiar with the Netflix smash hit movie Bank of Dave might recognise the Duck and Drake on Kirkgate as one of the city's favourite beer gardens. Between quirky details like old maps of Leeds and shaded corners to seek refuge from the sunlight, it's everything you'd want from a good old fashioned pub.
Over in the suburbs you're not short of big beer gardens either – famous for its cricket viewings and as an Otley Run stop on the weekends, the Original Oak in Headingley as well as The Mustard Pot in Chapel Allerton are both perfect for whiling the afternoon away in sun drenched settings.
And who could forget about the plethora of breweries with huge outdoor spaces, welcoming punters with open arms over the summer months? North Brewing Co's Springwell is perfect for soaking up the sunshine over in Sheepscar whilst Kirkstall is home to (you guessed it) Kirkstall Brewery, which boasts plenty of outdoor seating – and it's only a breezy 15 minute walk from the city centre.
Ice Cream Shops
Who doesn't love an ice cream in the sunshine? With much-loved the Mr Whippy van now departed from Roundhay Park, we've been on the hunt for a new ice cream regular – but luckily we're not short of places to visit in Leeds.
Kult Gelato serves bright purple ube ice cream, either as soft serve or by the scoop on the cone or even inside a brioche bun to make a 'doughlato'.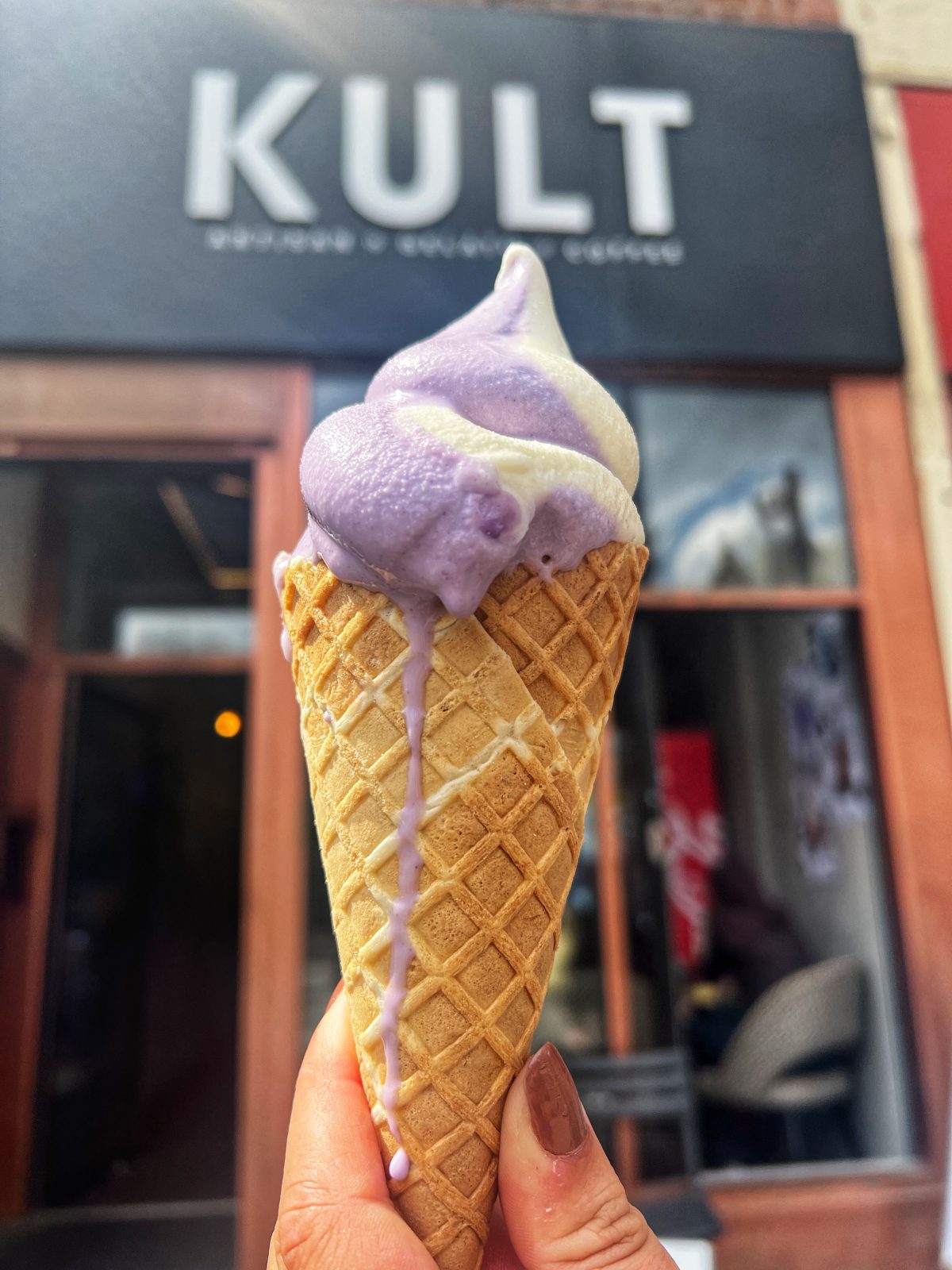 Inside Leeds Kirkgate Market, you'll find Roberto Authentic Italian Gelato where a whole host of different seasonal flavours of gelato are created every day. Combining the best produce from Yorkshire and Tuscany, there's not just gelato here but coffee, sarnies and even ice cream for four legged friends.
And for those looking for a truly Insta-worthy ice cream, Amorino creates gorgeous ice cream cones in the shape of flowers. Choose from unique flavours like organic blood orange, amaretti biscuit, tiramisu and bergamot, or even get your ice cream fix inside a cake, crepe or macaron.
Read More:
Feature Image – The Hoot Leeds
AD – In partnership with Visit Leeds
This content has been funded through Leeds City Council's UKSPF (UK Shared Prosperity Fund) allocation.