Did you know that there's plenty of places to visit in Leeds that you won't find anywhere else in the UK?
Sure, we don't have Big Ben or the Houses of Parliament – but London can keep them. As the biggest city in Yorkshire, Leeds is home to a honey pot of cultural events, arts and its thriving independent food and drinks scene means you'll never run out of things to do here.
But if you're looking for something you won't find anywhere else, or at least anywhere in the country outside the capital, then you're in the right place. We've gathered up ten of our favourite places to visit, eat, drink, play and walk around the city centre and beyond that are truly unique to Leeds.
From Yorkshire Pudding Burgers (yes, they do exist!) to the original Tetley Brewery and the only recognised resident opera centre outside of London, there's something for the whole family.
Keep reading to find out ten things you'll only find in Leeds or outside of London that makes our city well worth a visit.
Water Taxis
Granary Wharf / Leeds Dock | Open everyday 10am – 6pm
Being able to ride from one side of Leeds to the other for under £2 has become something of a rarity, but Leeds Water Taxis still offers us a truly unique mode of transport down by the docks.
Originally brought in from Amsterdam, the striking yellow taxis travel between Leeds Dock and Granary Wharf every 15 minutes, come rain or shine, this mini tour of Calls Landing passes through some of the city's most memorable street art, including the Me & You, You & Me mural, a 50ft-odd Kalvin Phillips and hints at Leeds' industrial heritage along the River Aire on your journey.
Best of all, Leeds Water Taxi is a dog-friendly option for those wanting to transport tired pooches and children (kids under 5 ride free) across the city.
Where to find them: Either at 1 Canal Wharf, Granary Wharf, Leeds City Centre LS11 5BB or alternatively at La Salle, 147 Chadwick St, Leeds Dock, LS10 1NW
Yorkshire Pudding Burgers
Kirkgate, Leeds city centre | Open Tuesday – Sunday from 9am
It's no secret here in Leeds we love a Yorkshire pudding – but where else can you find them replacing just about every other carb on the menu? Wapentake on Kirkgate serves "A little piece of Yorkshire", serving brunch by day and craft beer by night.
Everything is sourced locally, whether it's the produce bought from the 200-year-old Kirkgate Market just a stone's throw away, the local craft ales on rotation and micro brewery cans sold are all from God's Own Country, and the spirits that have been brought in from local distilleries like Libations rum, Forged in Wakefield and House of Wine.
Where to find them: 92 Kirkgate, Leeds City Centre, LS2 7DJ
The UK's oldest subscription library
Above Commercial Street | Open Monday – Saturday from 10am
If you're looking for a cosy spot in the city centre to hide away from the hustle and bustle, Leeds Library is the perfect spot to bury yourself in a book, play a game of chess or simply admire one of the oldest buildings in the city and its incredible wall-to-wall lines of books from across the centuries.
Leeds Library was founded back in 1768 and is officially the oldest surviving subscription library in the British Isles. Paid for and run by its members, it's a fine example of how literacy can be preserved by the public – but that doesn't mean you have to be a paying member to visit.
The Grade II listed building offers walk arounds during the month to the public on the second and fourth Saturday of the month (11am – 12pm), and the last Thursday of the month from (6pm – 7pm) all free of charge – and if you pop in to the Thursday session, there's even a bar to grab a drink or two as well.
Where to find them: 18 Commercial Street, Leeds City Centre, LS1 6AL
Roast dinner cheese fondue
The Cheesy Living Co., inside Leeds Corn Exchange | Every Sunday 12-4pm
As if the best meal of the week couldn't get any better. One of Leeds' most loved lockdown success stories The Cheesy Living Co., stocks everything cheese lovers could want or dream of.
The Sunday roast fondue is just one example, but a great one. Plate up with piles of slices of Lishman's ham and peppered beef, fluffy Yorkshire puddings and roasted veggies aplenty before dipping in the gooey Swiss melting pot. Add lashings of gravy before tucking in – it's a Sunday roast like you've never experienced before.
Where to find them: Ground Floor of Leeds Corn Exchange, Call Lane, Leeds City Centre, LS1 7BR
The only recognised resident opera company outside of London
New Briggate, Leeds city centre | Opening times vary depending on performances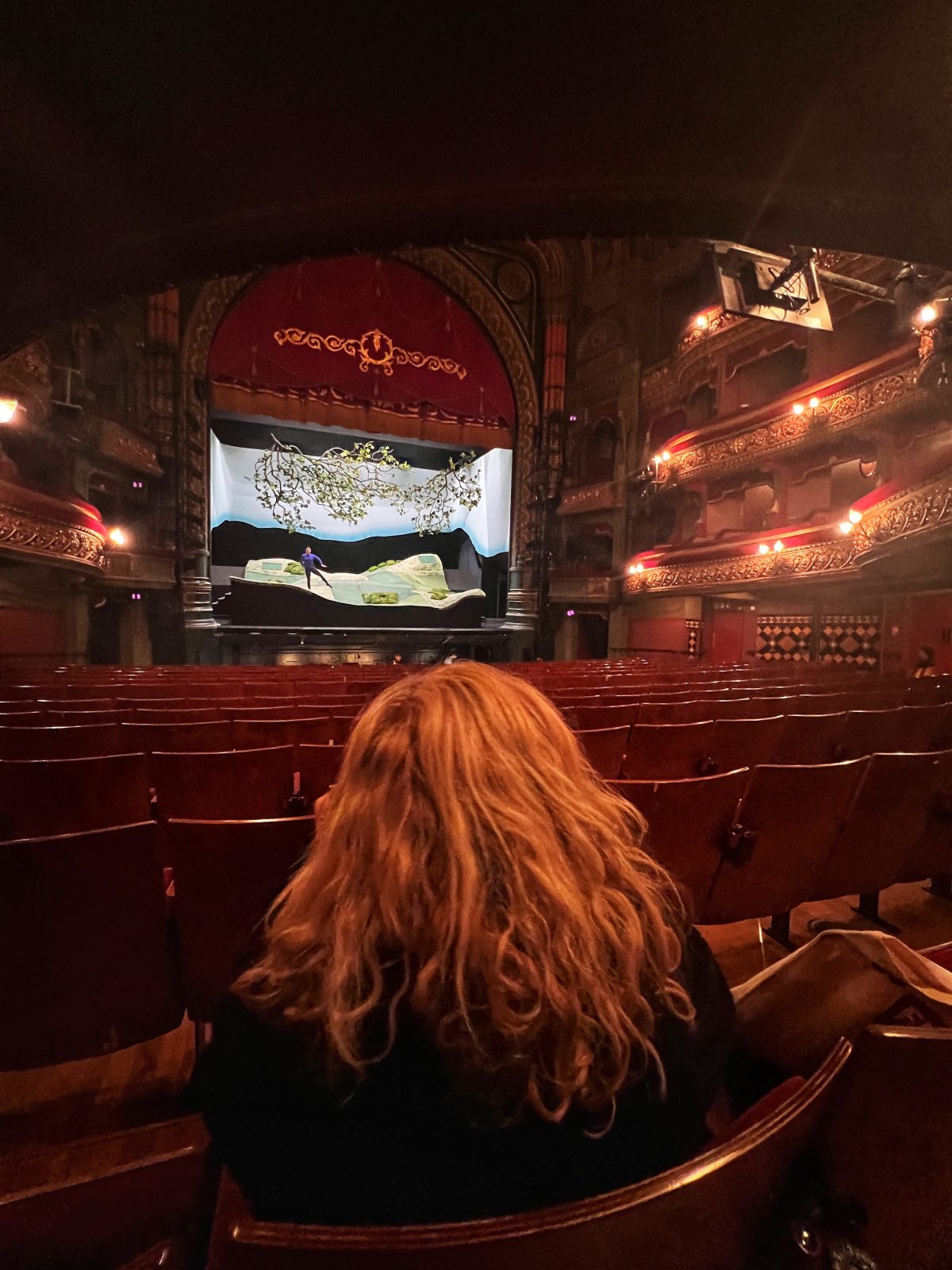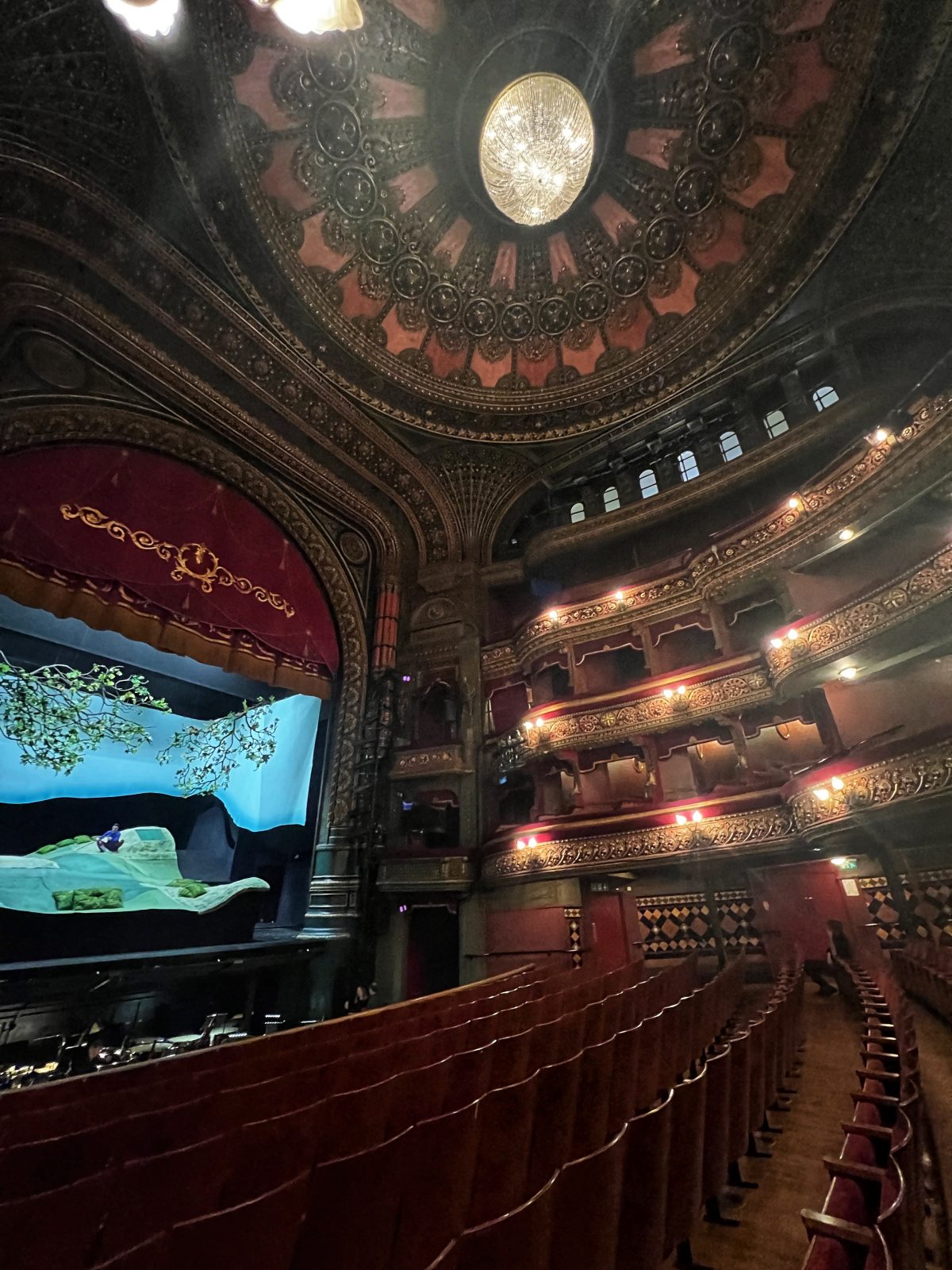 Opera North is the only recognised resident opera company outside of London, and each year it brings a wealth of talent to the city. From family-friendly showings of beloved woodland creatures singing to dramatic Italian and French classics sung in their native languages and instrumental performances that'll take you through the motions without saying a single word.
The company's mission is to "entertain, engage, challenge and inspire", and whatever you're watching, expect to forget reality for a few hours, captivated by bright costumes, emotional instrumental and truly heartfelt performances – it's no wonder Rough Guides reckons that anyone visiting Leeds will be "spoiled for choice" with live performances, noting Leeds in its top ten 'best travel destinations in 2023′.
Where to find them: On the corner of New Briggate and Harrison Street, Leeds City Centre, LS1 6PA
The original Marks & Spencers
Michael Marks opened a Penny Bazaar inside Leeds Kirkgate Market in 1884 with the simple slogan 'Don't ask the price, it's a penny' – and ten years later Tom Spencer joined to form the very first Marks and Spencer store.
The original home of M&S is still treasured today inside the market where you'll find a walls adorned with historical memorabilia and information about the 200 year old history of the British supermarket- plus plenty of Percy Pigs and sweet treats to tuck in to.
Where to find them: Inside Kirkgate Market, Vicar Lane, Leeds City Centre LS2 7HY
The original home of Tetley Brewery: a beer factory turned art and foodie hotspot
Hunslet Road, Hunslet | Open Wednesday – Sunday, 10am – 5pm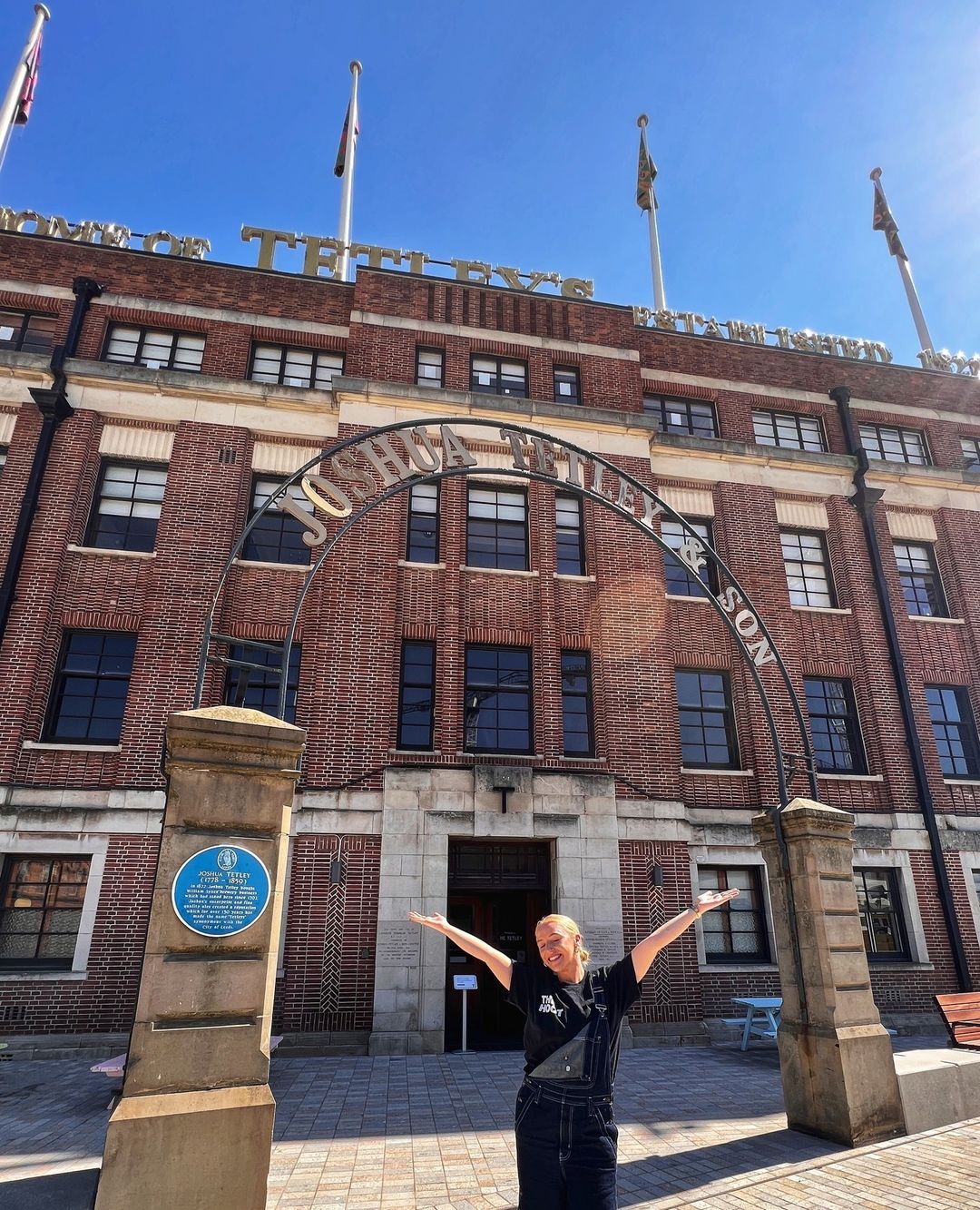 During the nineteenth century Tetley was the largest brewery in the North of England – and its home was right here in Leeds.
Today you'll find more art and foodie options than you will barrels of beer after the building was bought and renovated after the sale of Tetley to Carlsberg, but the three floor site is still packed with plenty of things to do, including workshops and contemporary exhibitions, yoga classes and still life drawing.
Down in the bar and kitchen, you can still grab yourself pint of Tetley's own whilst sampling a selection of sustainably sourced meals, including the Tanzanian tofu and coconut curry and one of the best Sunday roasts in the UK (officially) with slow-cooked Yorkshire porchetta and plantbase 'lamb' with pomegranate molasses.
Where to find them: Hunslet Road, Leeds LS10 1JQ
The UK's last remaining gas lit cinema
Brudenell Road, Hyde Park | Re-opening in late April 2023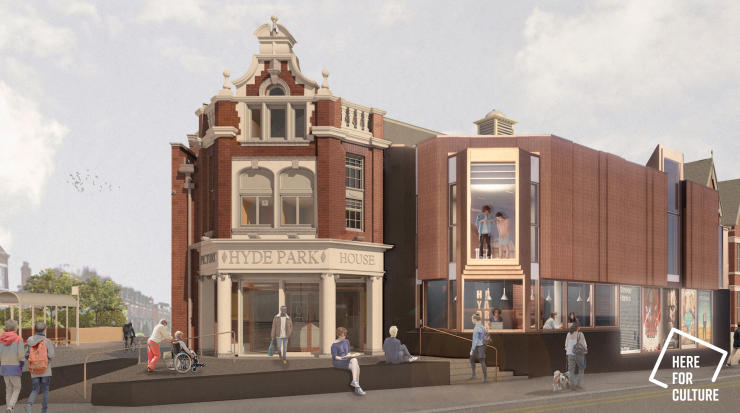 Hyde Park Picture House has been undergoing some serious renovation work recently, but plans to reopen at the end of the month, with its beautiful 1920s architecture still very much intact.
Besides catching the latest blockbusters here, Hyde Park Picture House showcases independent movies from near and far, and has launched a 'lost cinemas of Leeds' tour where you can head across the city centre to rediscover some of Leeds' movie spaces that have disappeared or been repurposed over the past century.
Where to find them: 73 Brudenell Road, Hyde Park, Leeds LS6 1JD
One of Europe's biggest city parks
Roundhay Park, Roundhay | Open 24/7 but best explored during daylight
Roundhay Park is far more than just a walk in the park. The huge 700-acre parkland space hosts everything from cricket, triathlons, dragon boat racing, food festivals, brass bands, Red Bull FlugTag, geology, canoeing and magical Chinese lanterns throughout the year.
Grab yourself a coffee and sweet treat in hand from The Savvy Baker Cafe and lose hours exploring the woods to find the 'lost summer house', a Victorian bandstand-come-gazebo built by the then-Mayor of Leeds James Kitson, or head over to one of the two lakes, one a wildlife area whilst the larger Waterloo lake can be used for fishing or just a good spot of bird (or people) watching.
Where to find them: Roundhay Park, Mansion Ln, Roundhay, Leeds LS8 2HH
South Indian Restaurant of the Year
Mill Hill, Leeds City Centre | Open 12 – 1.30pm / 5 – 9.30pm Monday – Saturday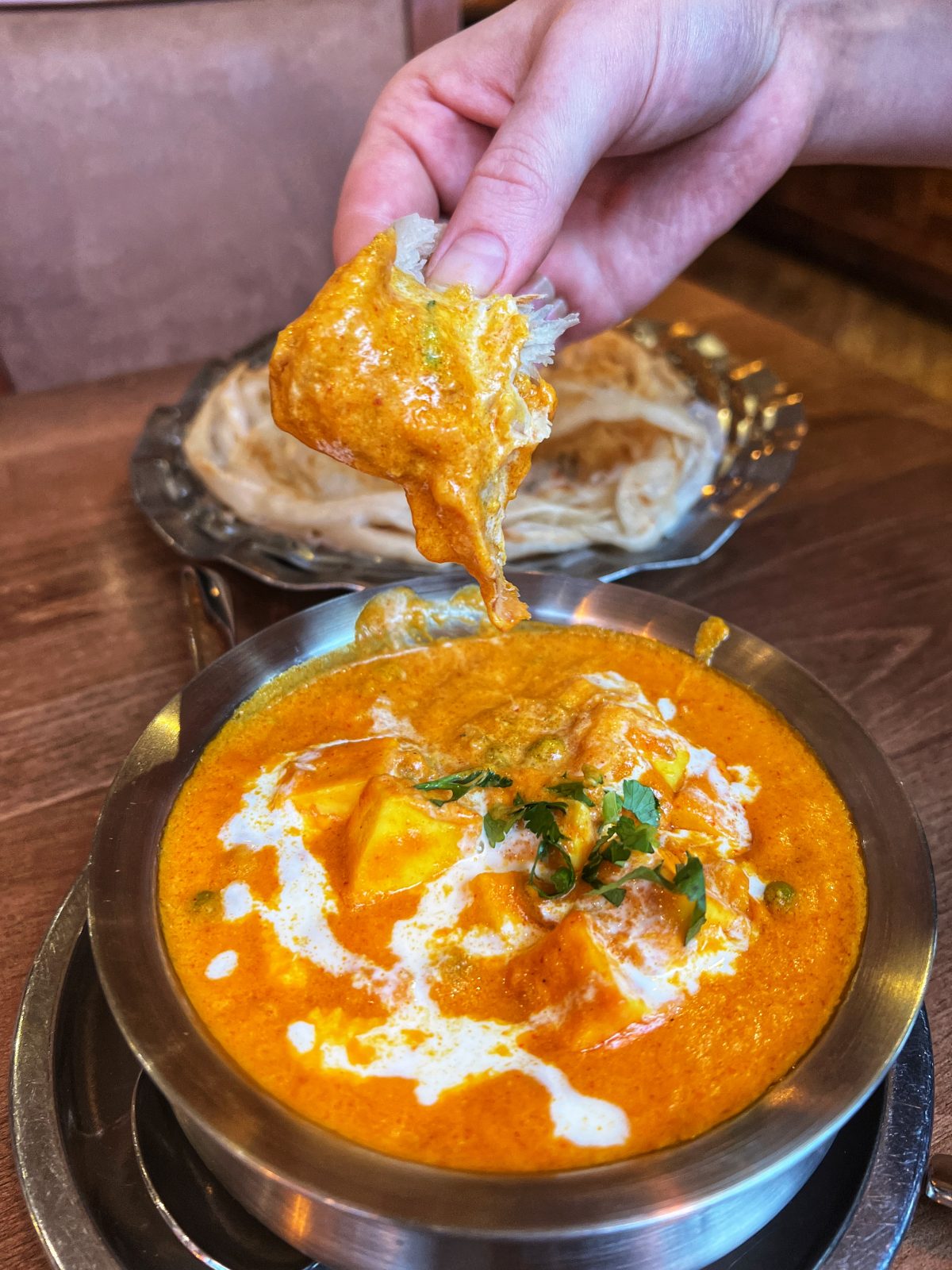 What do Keir Starmer, the Indian national cricket team and the Michelin Guide all have in common? They all have visited, and known to thoroughly appreciate Tharavadu, the award-winning Keralan restaurant in the heart of Leeds.
Serving up a traditional A La Carte menu made up of options 'from the coast' and 'from the butchers'. The Meen Koottan, the restaurant's most popular main, is a true reflection of the flavours that go into each meal. The 'authentic fisherman's family speciality' is packed with freshly grounf Keralan spices and cocum, ideal with the street food favourite Paratha.
Where to find them: 7-8 Mill Hill, Leeds City Centre, LS1 5DQ
Feature Image – The Hoot Leeds
AD – In partnership with Visit Leeds
This content has been funded through Leeds City Council's UKSPF (UK Shared Prosperity Fund) allocation.