A month filled with festivities, food and plenty of exciting new openings.
Can you quite believe that it's already November? Because we certainly can't.
This month we are stepping into the festive spirit with the return of the Christmas markets, pantomimes and cosy tipis in and around the city centre. It may be early to declare
Keep reading to find out what you can get up to this month.
Leeds International Film Festival
Friday 3 November – Sunday 19 November 2023 | Various locations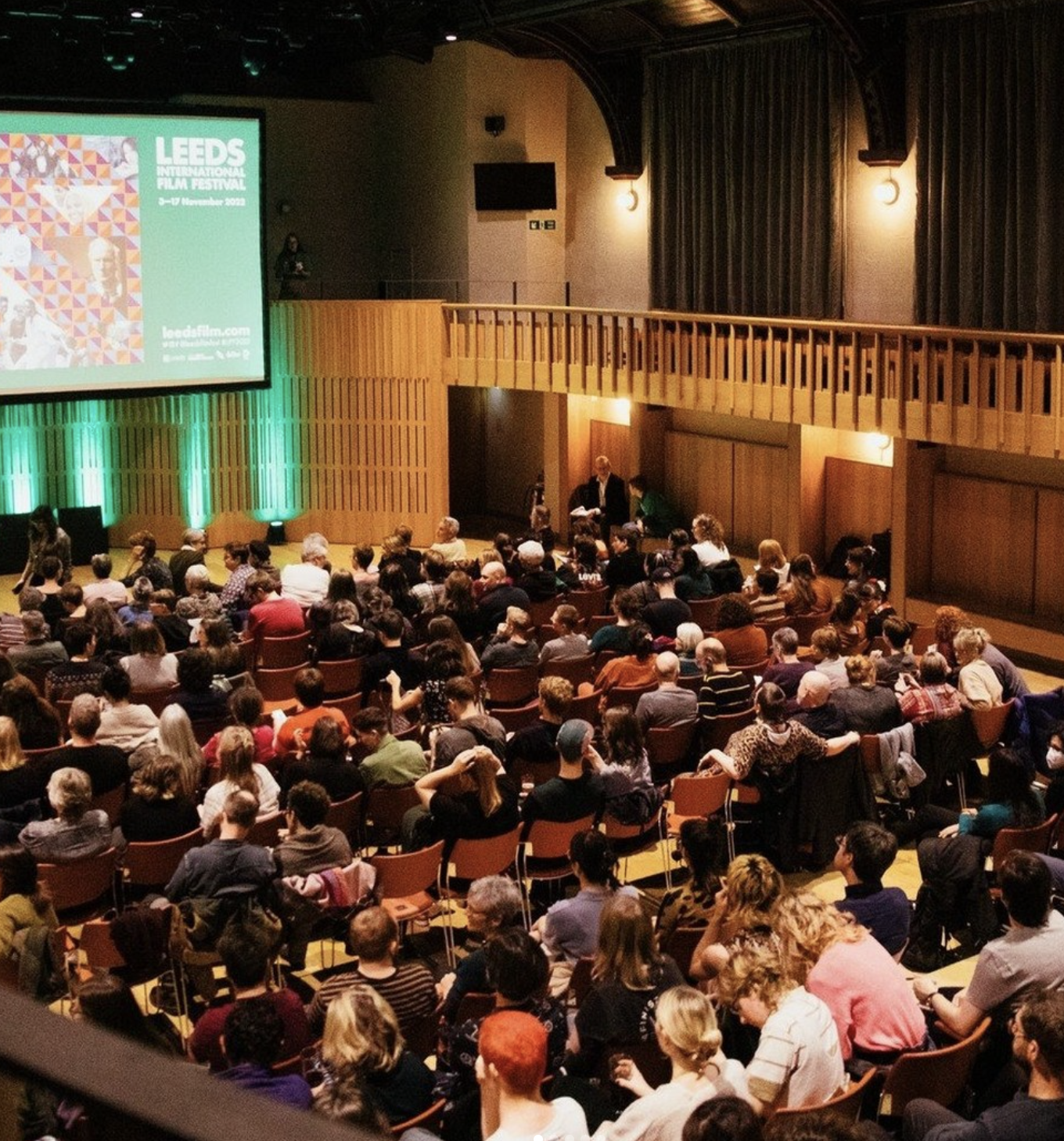 The longest ever LIFF is taking place this month and after three years of missing out, Hyde Park Picture House is returning as a key venue for 2023. There's a huge selection of indie movies to check out this year, with around 200 different films being shown across the seventeen-day festival.
Find out more here.
Bonfire Night at The Hunslet Club
Friday 3 November 2023 | The Hunslet Club, Hunslet
This completely free event is kicking off the festivities with neon face painting, a BBQ and of course a fantastic display of fireworks. Gates open from 6pm.
This is far from all the Bonfire Night events in the city, find our full guide on where to celebrate the night here.
Santa lands at White Rose
From Saturday 11 November 2023, 10am – 6pm | White Rose Shopping Centre
Santa's Grotto is landing at White Rose Shopping Centre again this year and staying right up until Christmas. You'll find both Santa and his elves located at the main shopping centre and we've even had a tip off that he's bringing presents for anyone who pays him a visit too.
Find out more here.
Thor's Tipi
From Friday 17 November 2023 | Victoria Gardens, outside Leeds Art Gallery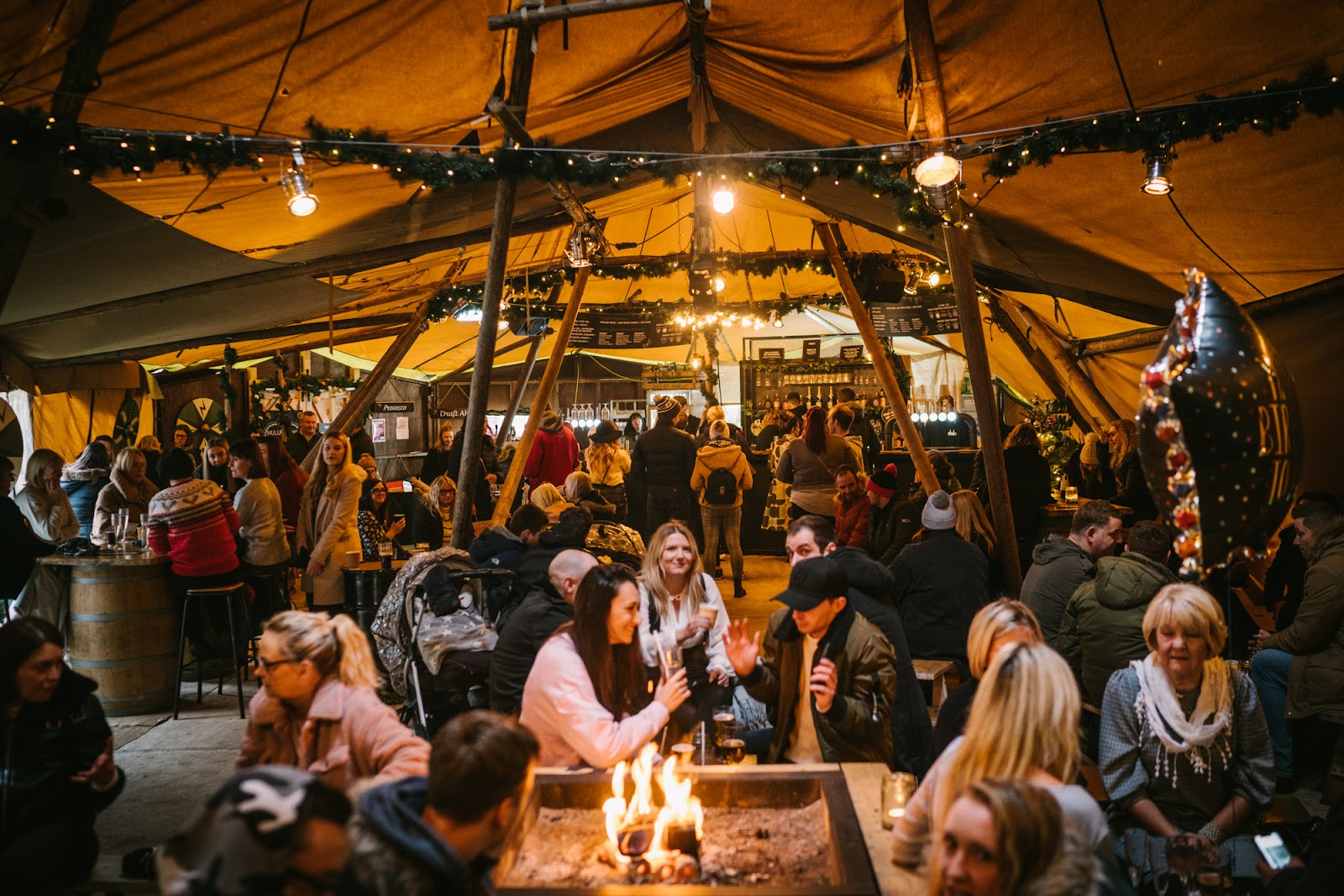 Where: Victoria Gardens, Millennium Square, Leeds City Centre, LS2 3AD
When: From Friday 17 November – Sunday 31 December 2023, open 12pm-11pm Monday – Saturday and 12pm-8pm Sundays, with last orders called 30 minutes before
Thor's Tipi is something that's become a real Christmas staple in Leeds. Serving up 170,000 pints, 125,000 cups of mulled wine and 55,000 hot chocolates each season, Thor's is seasoned in the festive drinks game, so take a seat by the fire and cosy up with your favourite festive tipple.
Find out more here.
Leeds Christmas Market
From Friday 24 November 2023 | Around Leeds City Centre
Robin Hood: The Rock 'n' Roll Panto
From Friday 24 November 2023 | City Varieties Music Hall, Leeds City Centre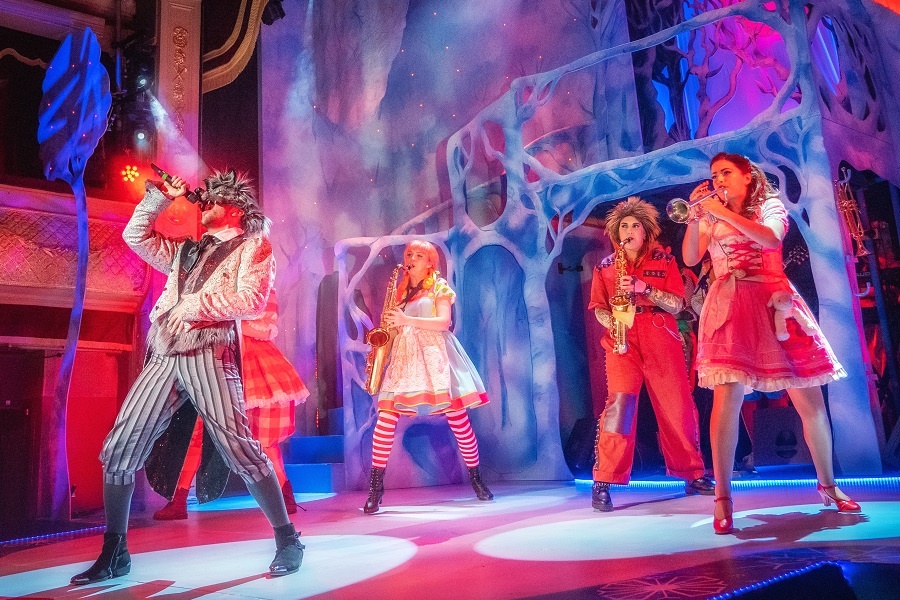 This is a pantomime with a twist, expect banging tunes, and it will certainly get your toe tapping and staging which will leave you mesmerised.
Find out everything you need to know about shows and pantos in Leeds here.
New Openings
Northern Market
Great George Street, Leeds City Centre | Opening Friday 3 November 2023
Popular Leeds brewery Northern Monk has announced it will be taking over the former Assembly Underground site, and set to open in just a few weeks time.
'The Northern Market' – a brand new city centre venture from the famous brewery will feature a bustling food market, beer hall and of course a fully stocked bar pouring the freshest Northern Monk beers from 10 tap lines and on-site beer tanks.
Food vendors so far include Falafel Guys, Big Buns and Six Slice Pizza with more set to be announced over the next few weeks.
Find out more here.
Pizza Pilgrims
Boar Lane, Leeds City Centre | Opening Monday 6 October 2023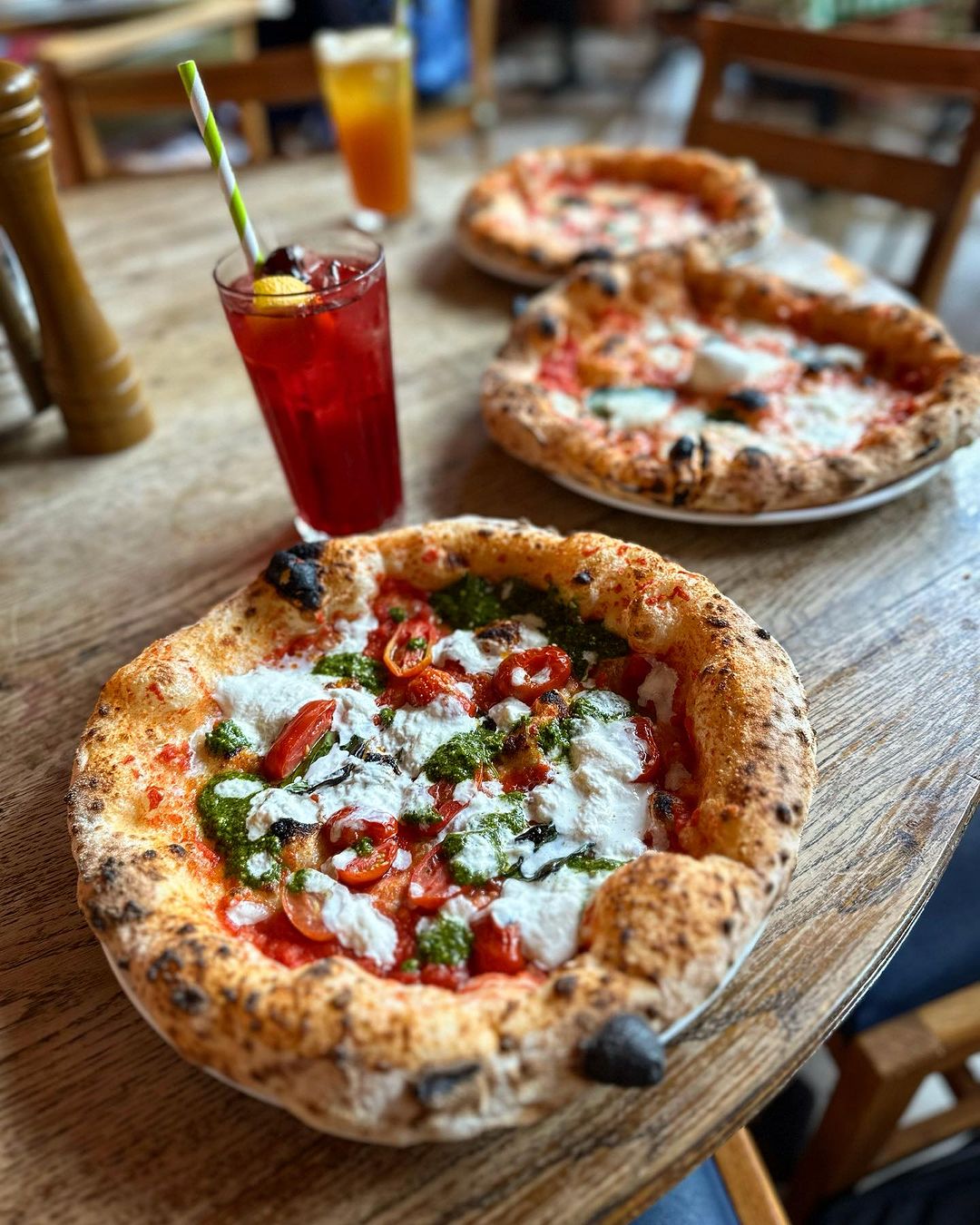 The London-born pizzeria is expanding, and Leeds is lucky enough to be its next stop. Think fluffy 'bready' bases, slightly charred for that authentic Neapolitan taste, dusted off with fresh tomato marinara sauce and mozzarella – each paired with a different combination of toppings.
Whilst there's no opening date announced just yet, Pizza Pilgrims has confirmed it will be opening on Boar Lane in Leeds City Centre, with signs going up earlier this week inside the former Beer Hawk site, advertising free pizzas 'and other goodies'.
Find out more here.
Fluffy Fluffy
The Headrow, Leeds City Centre | Opening Saturday 11 November 2023
Fluffy Fluffy is opening in Leeds – and if you've spotted the cloud-like pancake stacks online, you'll know exactly how excited we are for this.
They're at least twice the size of your classic pancakes, light and airy for that soufle-style texture. Apparently the secret behind each pancake is egg whites whipped to soft peaks before being cooked at a low temperature – and soon we'll be able to get a taste for ourselves.
Find out more here.
Sonder
Grand Arcade, Leeds City Centre | Opening November 2023
Japanese and retro interior meets coffee store, there's a new interior concept from Olivia Fayne is set to open in the coming weeks, stocking interior items, one-off pieces and even Olivia's own paintings.
Find out more here.
OWT
Burley Road | Opening early November 2023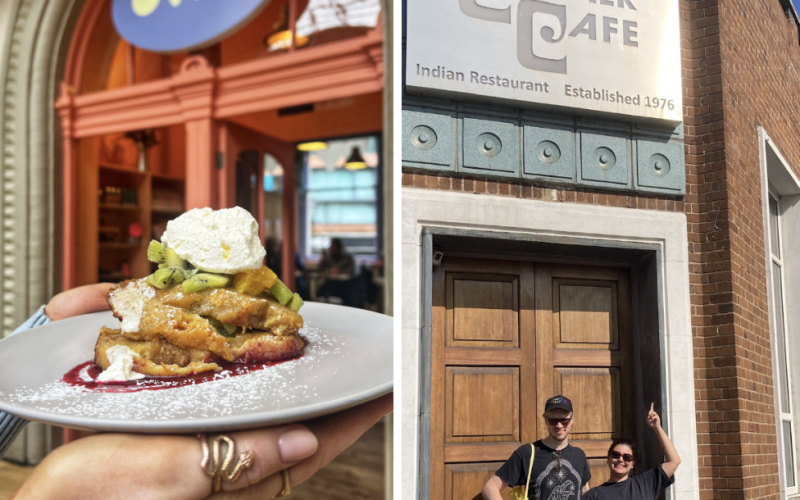 OWT is officially on the move. The much-loved brunch spot has officially grown out of its Corn Exchange home. Relocating from the city centre into LS3, OWT plans to take over the old Corner Cafe site on Burley Road.
Announcing the news yesterday, OWT said: "Bye LS1, hello LS3! After 5 years spent working hard in Leeds city centre, we are moving into bigger premises. Read all about it here https://owtleeds.com/story We love you, we thank you!"
Find out more here.
The Cheesy Living Co. Oakwood
Roundhay Road, Oakwood | Opening late November 2023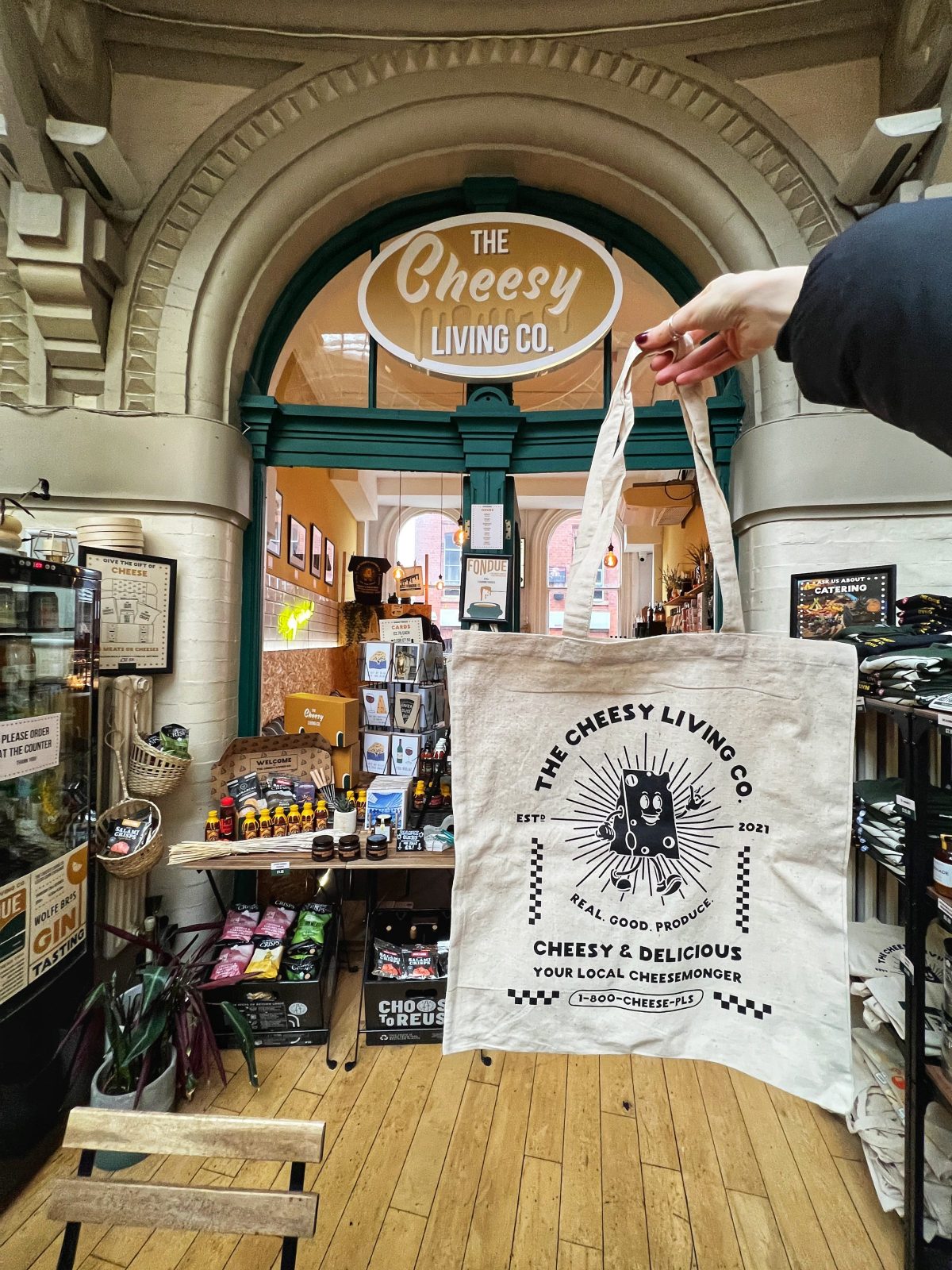 Leeds' favourite 'modern kind of deli' is growing yet again.
Taking over the former The Pantry site on Roundhay Road in Oakwood, The Cheesy Living Co. is going to be bringing a new multi-storey store to the suburbs, and it's set to bring everything we love about the flagship Corn Exchange store, and plenty more besides.
Think cheesemongers meets 'posh off licence', with fresh coffee in the daytime, fondue in the afternoon and cosy nights with a bottle of sustainable wine.
Find out more here.
Little Leeds
Just off Street Lane, Roundhay | Just opened
The Leeds Deli has certainly been providing the city with more than just a kid-friendly hangout spot. The popular deli hosts monthly Mum Club with different themes each week for little ones and grown ups to socialise with likeminded individuals with plenty of soft play and treats involved.
Not only this but they ensure that family-friendly activities are at the forefront of everything they do. But now the owners are taking one step further in supplying the city with child-friendly spaces and will be opening a brand new space called Little Leeds.
"This isn't your ordinary soft play" we've been told… "It's going to be a modern and chic cafe with a beautiful, design led and purpose built space for grown ups to enjoy whilst little ones play."
Find out more here.
Gig Guide