This Halloween brunch is the perfect spot to spend the spookiest day of the year, but you may find yourself shouting "If only we were amongst friends… or sane persons" every once in a while.
On Sunday 31 October, grab yourself a place at the only Rocky Horror Picture Show brunch you'll want to attend.
Hot patootie, bless my soul. I really love that rock n' roll. Make sure to come in your finest fancy dress and shoes you can actually dance in as this fun-filled afternoon will have you on your feet for quite some time.
Combining the classic Rocky Horror Picture Show with the horror of Halloween: the two sittings at 11am and 6.30pm will have you the time warp again and again, regardless of which time you choose to attend.
Expect singing, dancing and even a Rocky Horror themed quiz to find out who the true fans of the Picture Show are. There will be prizes for both best dressed and top scorers, so come prepared to wow the judges with the answer to the question: whatever happened to Fay Wray?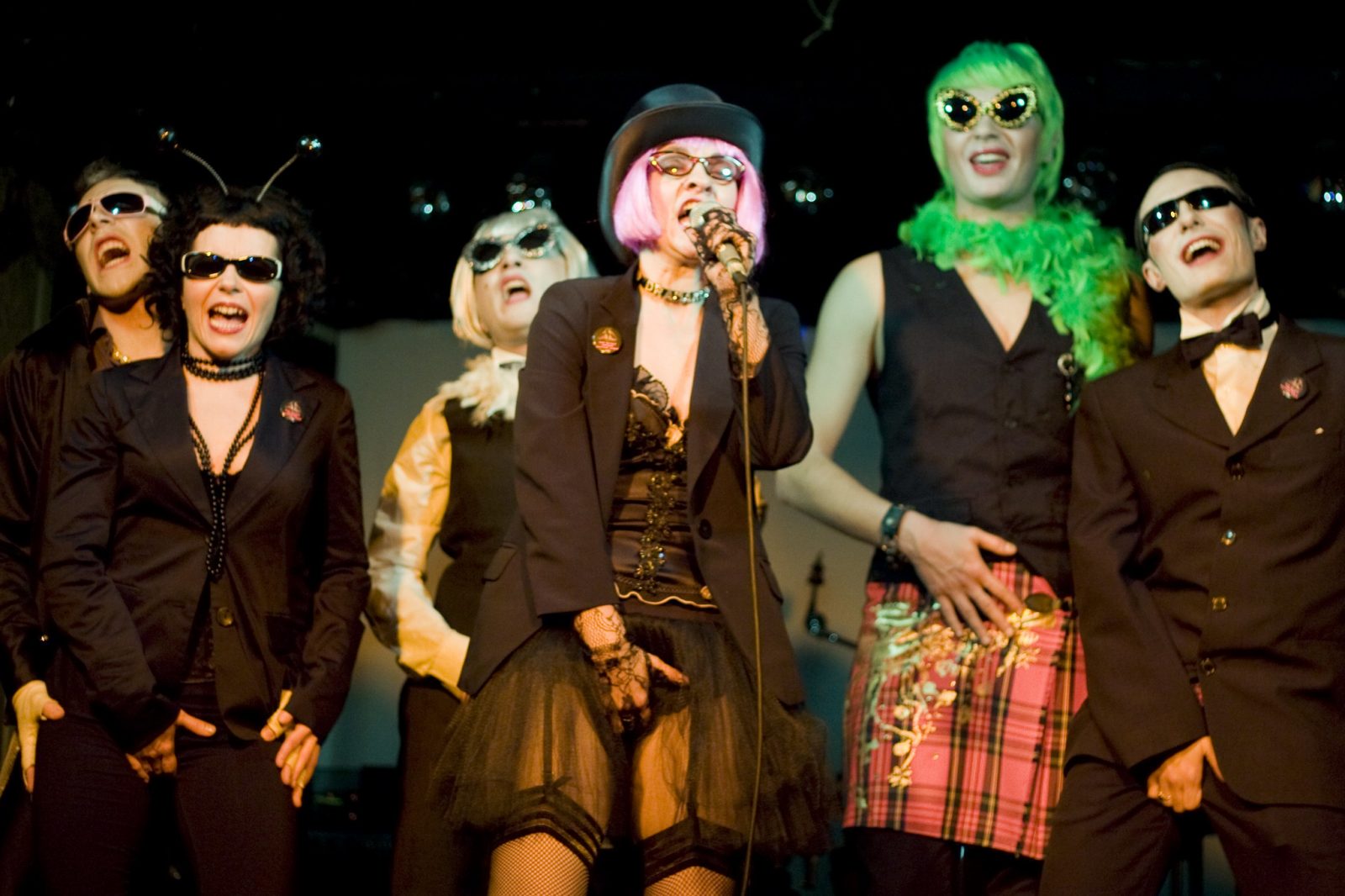 All this time warping will surely work up an appetite, so tuck into a delicious brunch fit for any one of the cast.
Choose from a traditional Brunch Grill: your classic meaty English breakfast or opt for a gluten free version. Vegetarians and vegans will also be well catered for with a smashed avocado dish topped with tomatoes, chili flakes, coriander and Sriracha sauce.
If you're more sweet than savoury for breakfast, dip into a stack of pancakes layered with bananas and blueberries, with plenty of jam and nutella to pour over.
Prefer brunch to be bottomless? Well, it is Halloween after all. Upgrade to keep the booze and soft drinks flowing for the full experience.
Classics like Aperol Spritz, prosecco and Amstel will be available in the bottomless upgrade, in addition to Ketel V&T, 0% Heineken and selected soft drinks.
It wouldn't be a Halloween bottomless brunch without a Bloody Mary though, so take full advantage of the endless cocktails available and grab yourself a spooky mix to get into the Halloween spirit.
Although, that's a rather tender subject, another slice of brunch anyone?
Tickets start from £30 and are available online.
Feature Image- Andor