Short of plans this bank holiday weekend? Not quite up to a traditional booze-up? That's fine, Leeds has plenty to offer. Take this new graphic art trail, for example.
Trail for Hope has teamed up with comic artist and Thought Bubble founder Tula Lotay to create an experience unlike any other.
Split into eight parts and located across the city, this trail will treat punters to 'a never-before-seen story of hope and renewal inspired by local communities.'
Leeds native Tula said: "I worked in comic book shops, I've always loved comics, so 14 years ago, I started Thought Bubble. I was expecting a couple of hundred people to come, but we had about 500, which was amazing. Since then, I've got to know more and more people in the comic book industry, but nobody knew that I drew."
Some seven years later, Tula started posting her work on social media and like a lot of success stories these days, that was where she got recognised. The rest is history. Tula is now a critically acclaimed comic artist. Her CV includes the likes of DC, Marvel, Warner Brothers, Image Comics and Disney.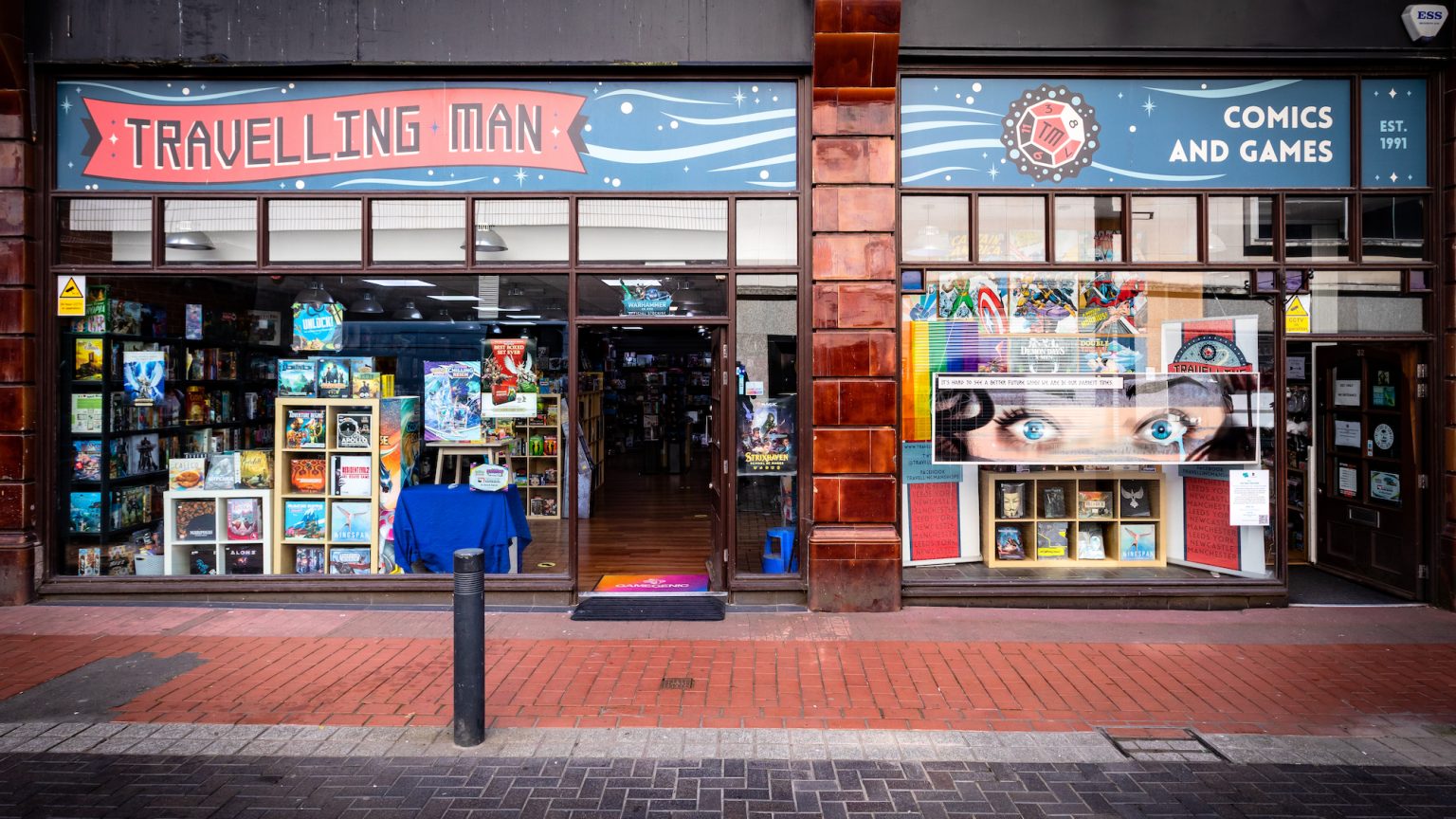 But like a true Yorkshire lass, she's never lost her sense of identity, remaining the director of Thought Bubble.
"The last year has been difficult," Tula added. "But at the same time, communities have rallied together. It's been uplifting to see how people have looked out for one another — and that's what I wanted to touch on with this story. It got me thinking about the iris because it's the flower of hope, and I don't want to give too much away, but that's become a theme, it signifies that things are coming to an end."
If you fancy having a wander along this trail, begin at The Majestic, beyond Fint and Belgrave Music Hall, before reaching OK Comics. Then on to Cafe 164, Water Lane Boathouse and Fred Aldous. Give or take, the journey will take an hour. But savour it, drink it in. Indulge. Maybe buy a comic or two. Christmas is right around the corner…
The trail will run alongside Leeds Jurassic Trail, which sees 13 life-sized animatronic dinosaurs spread across the city centre. A great day out for the kids. Well, anyone come to think of it. Who doesn't like dinosaurs?
"It's great to be collaborating with Thought Bubble on such a fun and unique set of artwork, showcasing a home-grown talent as well as a renowned international festival, while adding to the city's amazing array of art," Karen Butler, Head of Place Management & Delivery at LeedsBID, said. "We hope to help inject more colour and creativity into the city, providing points of interest for people coming back in, while finding innovative ways to support key sectors as part of the ongoing recovery."