The adorable video follows Archie the dog around the high street as he tests out different retailers to see if they're dog-friendly.
All dog owners know the pain of having to leave their beloved pet tied up outside a shop while they go inside.
But as time goes on, the UK is gradually becoming more and more dog-friendly, from shops and restaurants to public transport.
Over in Manchester, dogs were finally allowed on trams earlier this week reported The Manc, and it's commonplace to see pooches tucked under pub tables.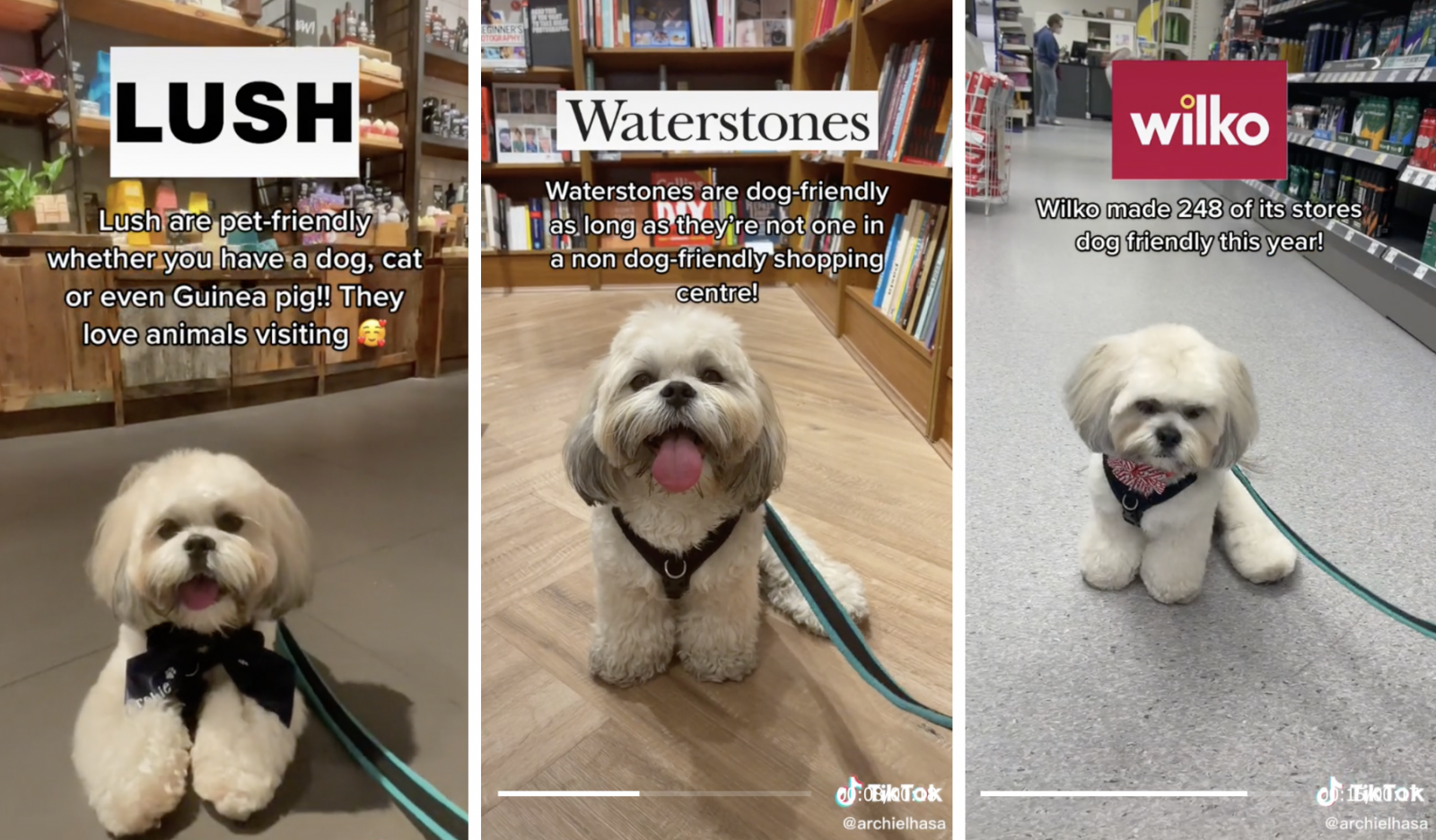 The exception has always felt like retail spaces, which have usually refused dogs that aren't service animals.
Public reaction was mixed when Wilko announced it would start letting dogs inside some shops, but most people were very on board with the move.
There's one adorable TikTok account that's highlighting just how many shops in the UK are dog-friendly, and the list is quite surprising.
The account @archielhasa follows Archie, whose bio says is the 'floofiest Lhasa Apso on TikTok', as he hits the high street.
A four-part series of videos that have been viewed millions of times has shown the cute pup visiting stores including high-end department stores, book shops, and well-known fashion retailers.
These are some of the UK's most dog-friendly shops, chosen by Archie the pooch
Hobbycraft
John Lewis
Wilko
Curry's (at manager's discretion)
Flying Tiger
TK Maxx and Homesense (usually small, carried dogs, at manager's discretion)
Dobbies
Pandora
Waterstones (unless inside a non-dog-friendly shopping centre)
Clarks
FatFace
Lush
HMV
Zara (at manager's discretion)
CEX
Read more: This Leeds rooftop terrace bar is officially one of the best in Europe
Featured image: TikTok, @archielhasa