Boasting carefully curated and ever-evolving tasting menus, Six By Nico kicked things off with their 'The Chippie' menu.
When we heard that Scottish success story Six By Nico were opening their doors in Leeds, we simply could not be more excited.
They officially open today on East Parade, Monday 3 July 2023, however we were lucky enough to visit a few days before to sample their opening offering – and it certainly did not disappoint.
The concept of Six By Nico is unique and unlike anything else in the city, they produce carefully curated themed tasting menus which change every six weeks.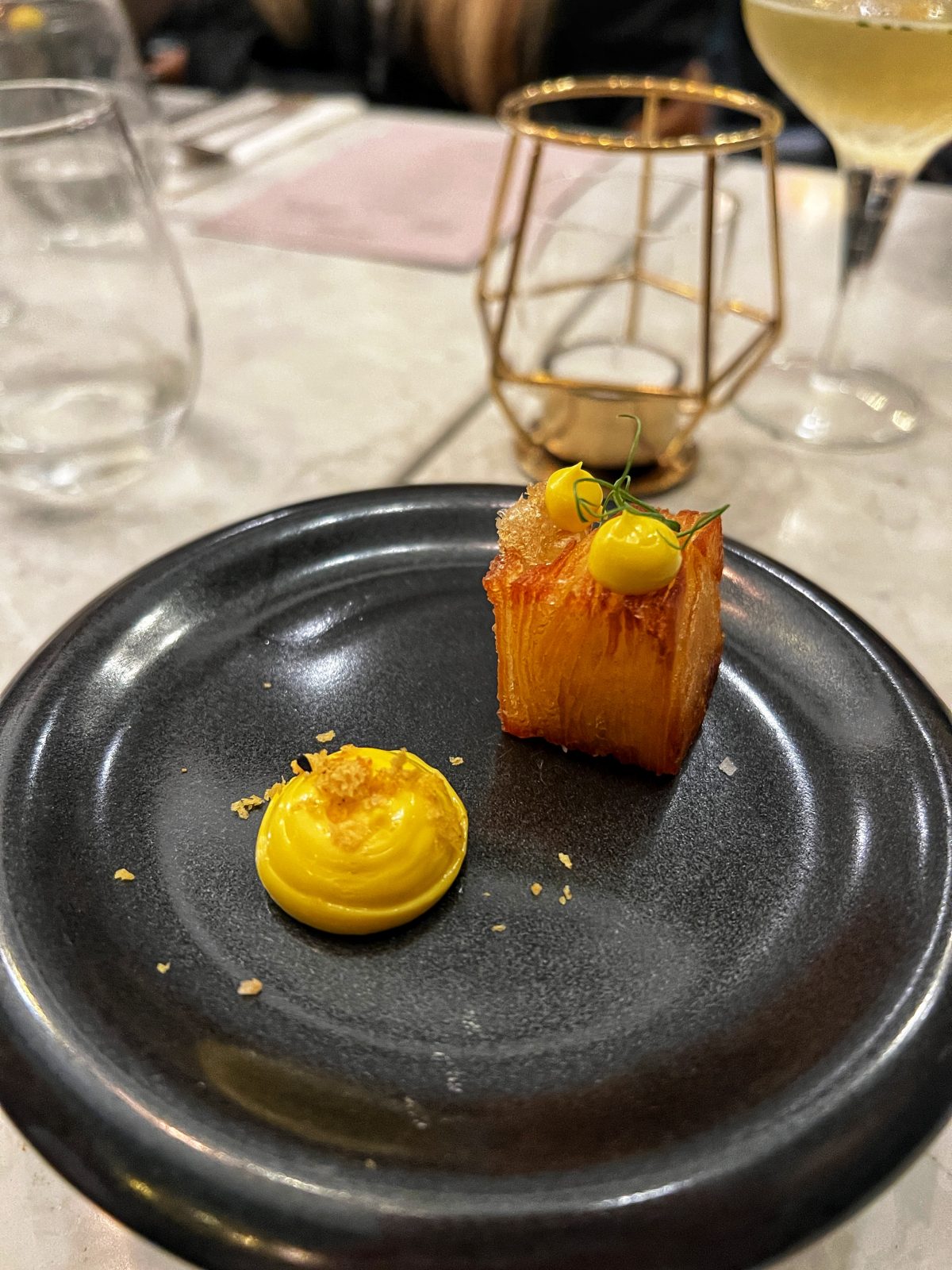 What makes Six By Nico so great is the price, costing just £39 per person with wine pairing available for an added £30, the restaurant are making fine dining accessible to those wanting to experience something special without breaking the bank.
We sampled 'The Chippie' menu – a tasting menu which felt incredibly appropriate for the Leeds opening and offered a unique take on the traditional fish and chip shop dinner.
The 6 course menu is a journey through the senses and transports you back to the nostalgic memories of the beloved chippy tea.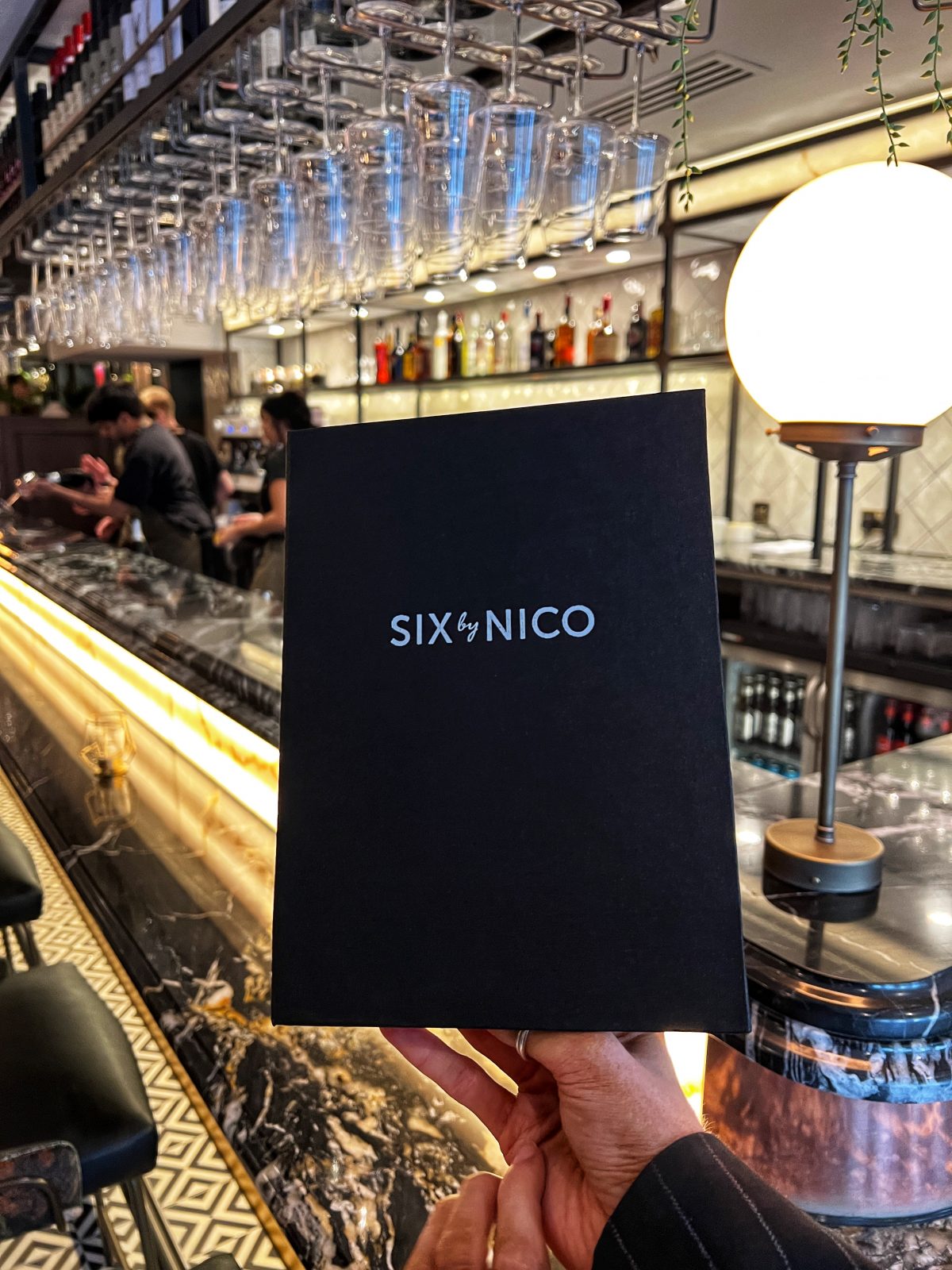 We devoured their original take on Scampi, Chips and Cheese, Fish Supper, Steak Pie and even a Deep Fried Mars Bar topped with Irn Bru Sorbet to finish things off.
There's also a vegetarian menu on offer, serving alternatives such as Cauliflower Beignet, Halloumi, Sweet Potato Cannelloni and Root Vegetable Pie with a burnt onion ketchup.
Each wine paired perfectly and alongside each course was explained thoroughly by our very attentive waitress.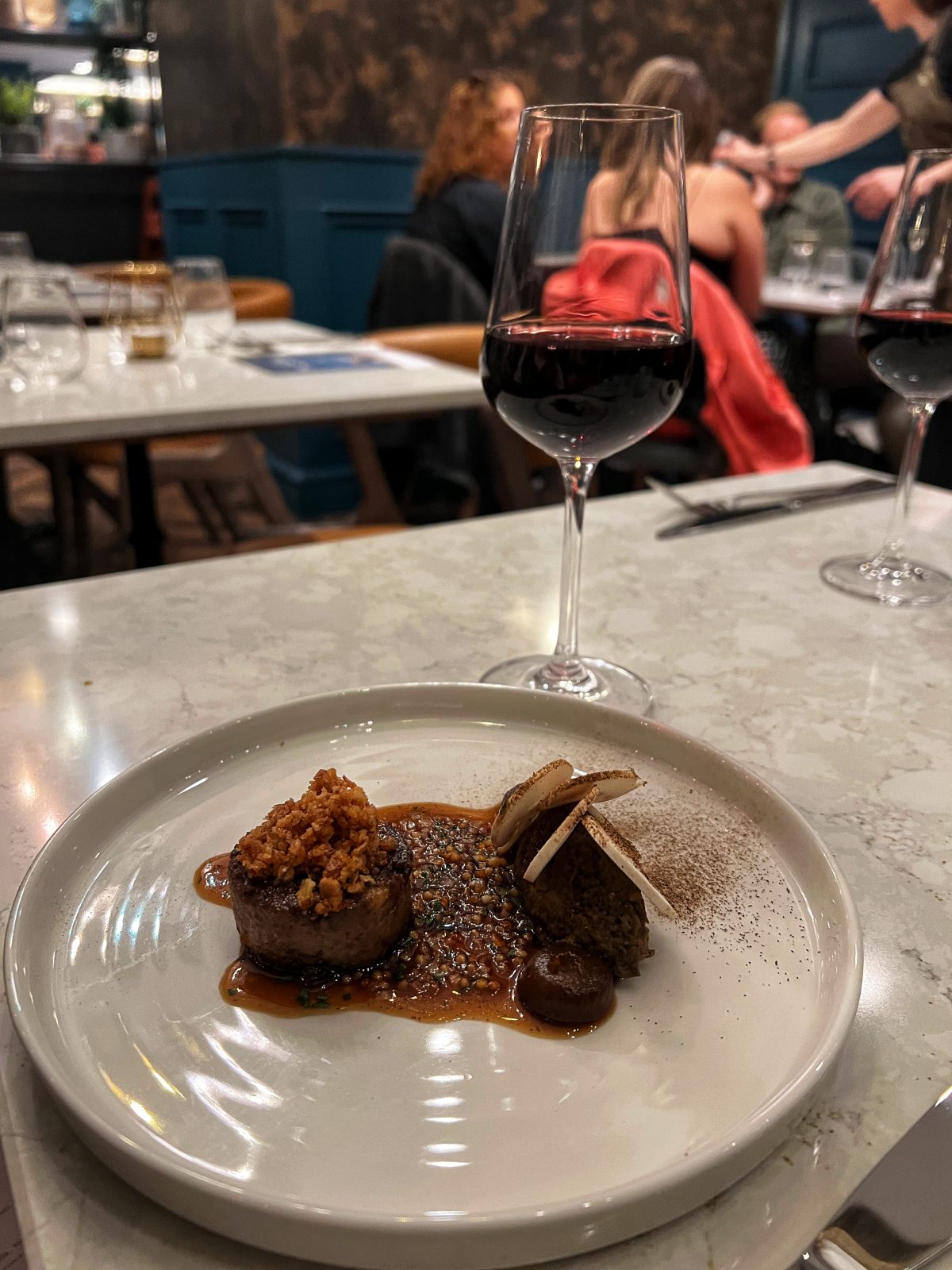 The interior of the restaurant was slick, modern and comfortable with pops of colour throughout. There was no feeling of intimidation as one may expect from a typical tasting menu, immediately we were made to feel at home and we can't wait to go back and try out their other menus.
Six By Nico is the perfect meal out for those who wish to experience something completely unique and out of the ordinary. With a menu that changes every six weeks, you can go time and time again and be wowed every single time.
'The Chippie' is being served from Monday 3 July – Sunday 13 August 2023, and it is certainly not one to be missed.
To book your table, take a look at the Six By Nico website.
Read more: Flat Iron – the affordable London steakhouse set to open in Leeds this Autumn
Featured images – The Hoot Leeds